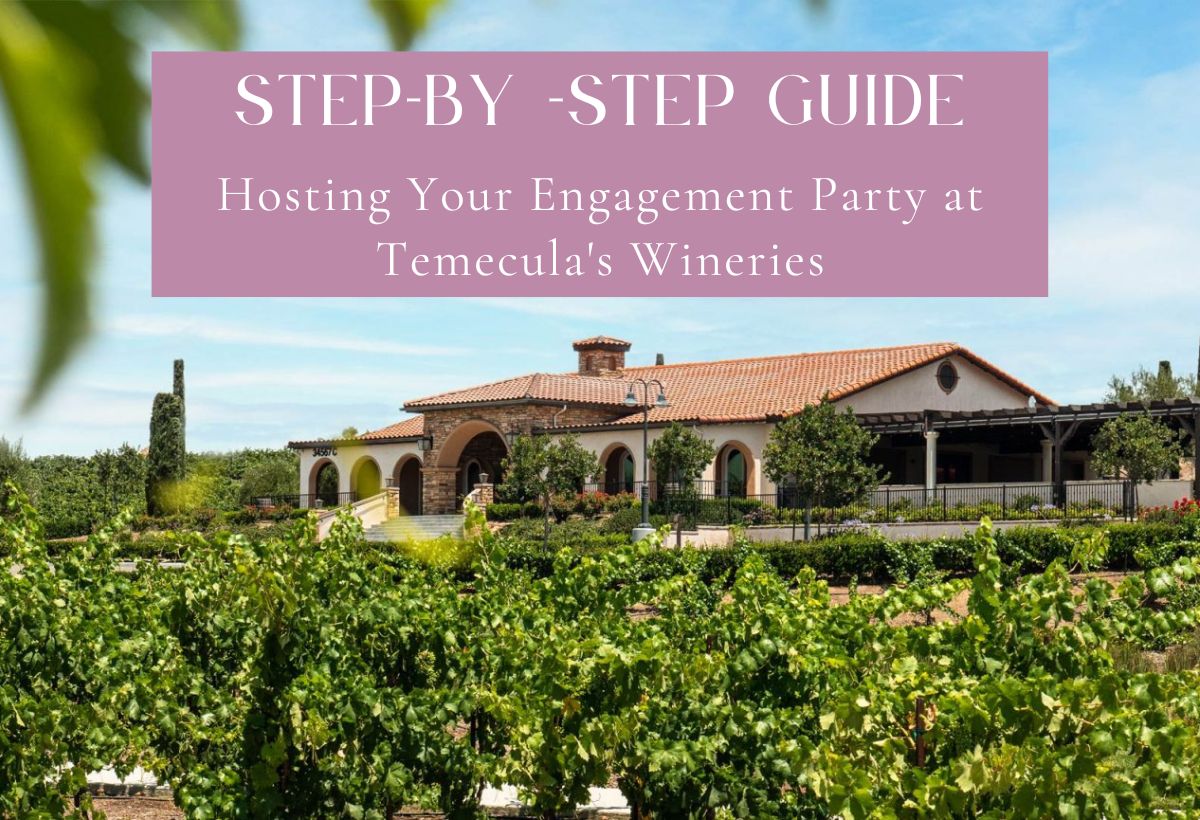 Hosting Your Engagement Party at Temecula's Wineries:a Step-by -Step Guide
Starting a marriage is an exciting time, and there's no better way to mark the start of this wonderful chapter than with an engagement party at one of Temecula's charming vineyards. Temecula's vineyards, which are tucked away in the center of Southern California, provide a gorgeous setting for a memorable celebration. We'll work our way through the complexities of organizing an incredible engagement celebration among the sun-kissed, rolling vineyards today.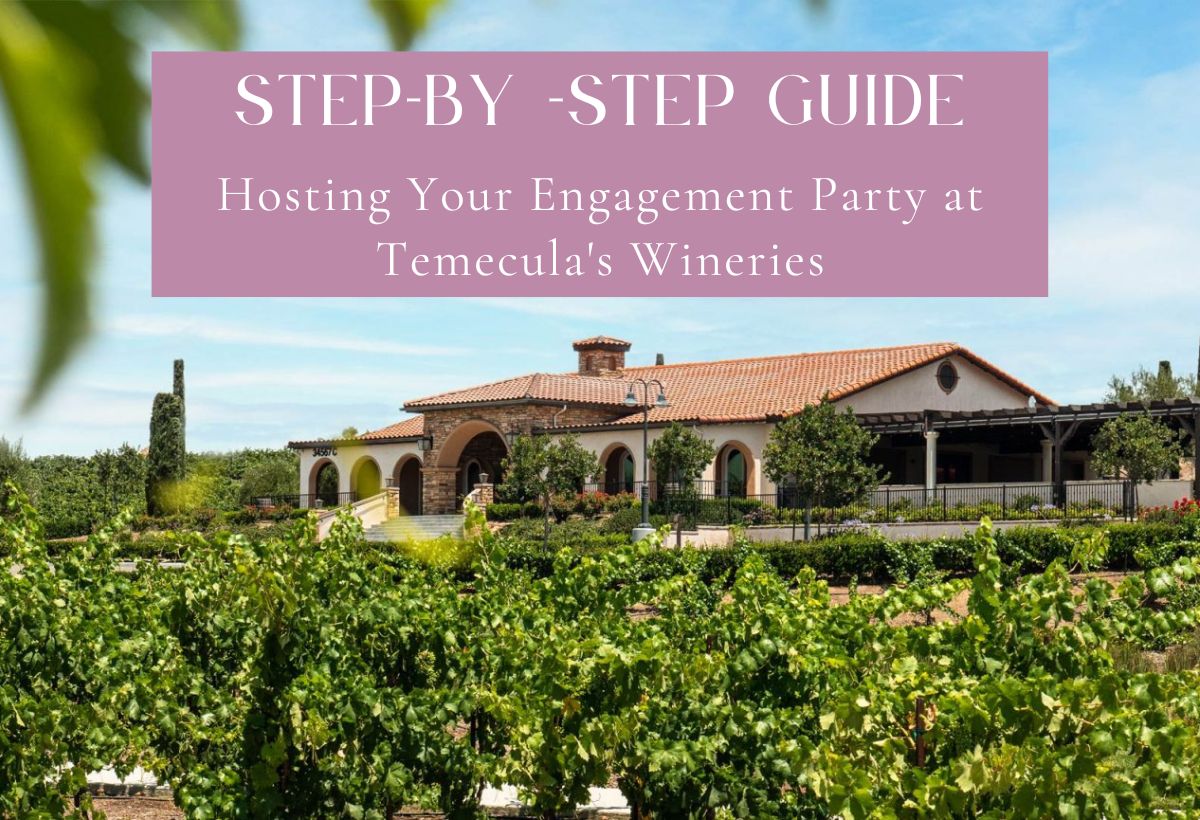 Selecting the Perfect Winery Venue
Selecting the vineyard and theme that will provide the backdrop for your party is the first, and maybe most important, step. There are several vineyards in Temecula, each with its own distinct atmosphere and charm. To select the location that best fits your concept, think about what type of party you're looking to have, a winery brunch in Temecula, a winery dinner, a winery breakfast– there are so many options, do some research and visit few possible locations. Think about the number of guests on your guest list, the winery's design, and the facilities that are offered. Temecula has a vineyard to suit every taste, whether you're drawn to a magnificent estate with expansive vistas or a more personal, rustic setting.
Curating Your Guest List
Your choice of guests may have a big impact on how intimate your engagement party is. Carefully select your guests, keeping in mind individuals who have contributed significantly to your journey together. An engagement party is a chance to celebrate with close friends and family, and maybe even those who won't be able to make it to the wedding itself, even if it tends to be more laid back than the wedding itself.
Designing Invitations Reflecting Your Style
Create invites that express the theme of your party when your guest list and location are finalized. Select hues and motifs that complement your shared sense of style. Whether your invites are sophisticated, earthy, or humorous, they should give guests an idea of the kind of atmosphere to expect. Remember to add important information like the date, time, place, and directions for RSVPs.
Crafting a Delectable Culinary Experience
Of course, the food is one of the best parts of any party. Create a cuisine that tantalizes the palate and goes well with the wine selection by collaborating with the winery's culinary staff. Make sure that the food, from passed appetizers to a lavish dinner, reflects your tastes and creates the ideal atmosphere for a fun celebration.
Selecting Wines that Tell Your Story
Since your engagement party is being held in a winery, choosing the right wine becomes essential. Work with the vineyard to select wines that have particular significance for the two of you. Maybe a wine that symbolizes a common interest or a variety that you savored on a memorable date. Customizing the wine list gives the event a deeper level of significance.
Curating an Atmosphere of Romance and Celebration
Look past the details and concentrate on creating a romantic, joyous environment. Consult the winery's event organizer to determine décor choices that accentuate the vineyard's inherent beauty. Take into account components that symbolize your journey together, such as personalized touches, flower arrangements, and string lights. The idea is to create an atmosphere that honors your affection for your visitors.
Capturing Moments with Professional Photography
Engaging in a professional photo shoot guarantees that you will be able to experience the emotional roller coaster of the event for years to come. Choose a photographer that will fit right in with the festivities to capture genuine smiles, sincere embraces, and the joyous atmosphere of the event. Investing in professional photography enhances the quality of the memories you're making.
Ensuring Comfort and Convenience
Although there's no denying the appeal of a vineyard engagement party, it's important to put your guests' comfort and convenience first. Take into account things like getting to and from the event site by car, particularly if it's situated in Temecula's picturesque surroundings. Giving your visitors clear instructions, making travel arrangements, and making sure the location has enough amenities all help to provide a flawless and pleasurable encounter.
Reflecting and Expressing Gratitude
As the engagement celebration comes to an end, pause to remember the happy occasion. Think about sending customized thank-you letters or other gifts of appreciation to your guests as a way to show your thanks. Tell them how much you valued their attendance and how appreciative you are of their love and assistance.
Essentially, throwing an engagement party in one of Temecula's wineries involves both careful preparation and appreciating the surrounding natural beauty. Every stage of planning your engagement event, from choosing the ideal location to designing a menu, customizing the wine list, and creating a festive mood, adds to the overall narrative.
Temecula's vineyards offer a wonderful combination of the richness of wine, the coziness of celebration, and the beauty of nature for your engagement party to create a really unforgettable event. You may arrange an occasion that not only signifies the start of your marriage but also makes a lasting impact on everyone who attends with meticulous preparation and attention to detail. Your love story becomes a masterpiece, set against the background of rolling vineyards and bright sunsets, with Temecula's wineries serving as the canvas.