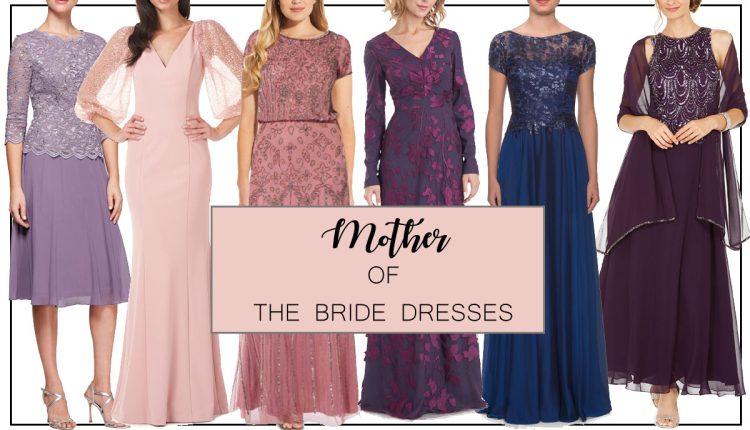 55 Gorgeous Mother Of The Bride Dresses for 2023
Mother Of The Groom Dresses
Sage Mother Of The Bride Dresses
Sequin Mesh Sheath Dress // $398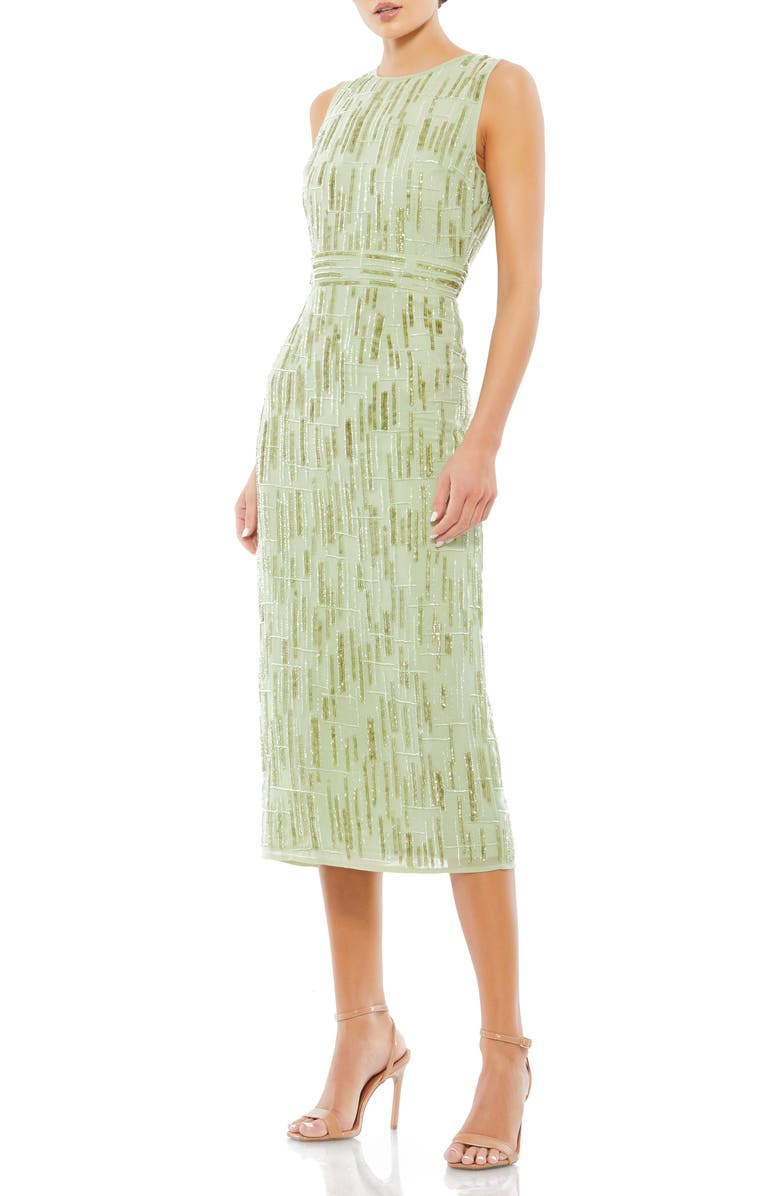 A geometric arrangement of beads and sequins shimmers like dew across this clean-cut sheath finished with a banded waist to break up the pattern.
Summer Mother Of The Bride Dresses
Floral Embroidered Cocktail Dress // $148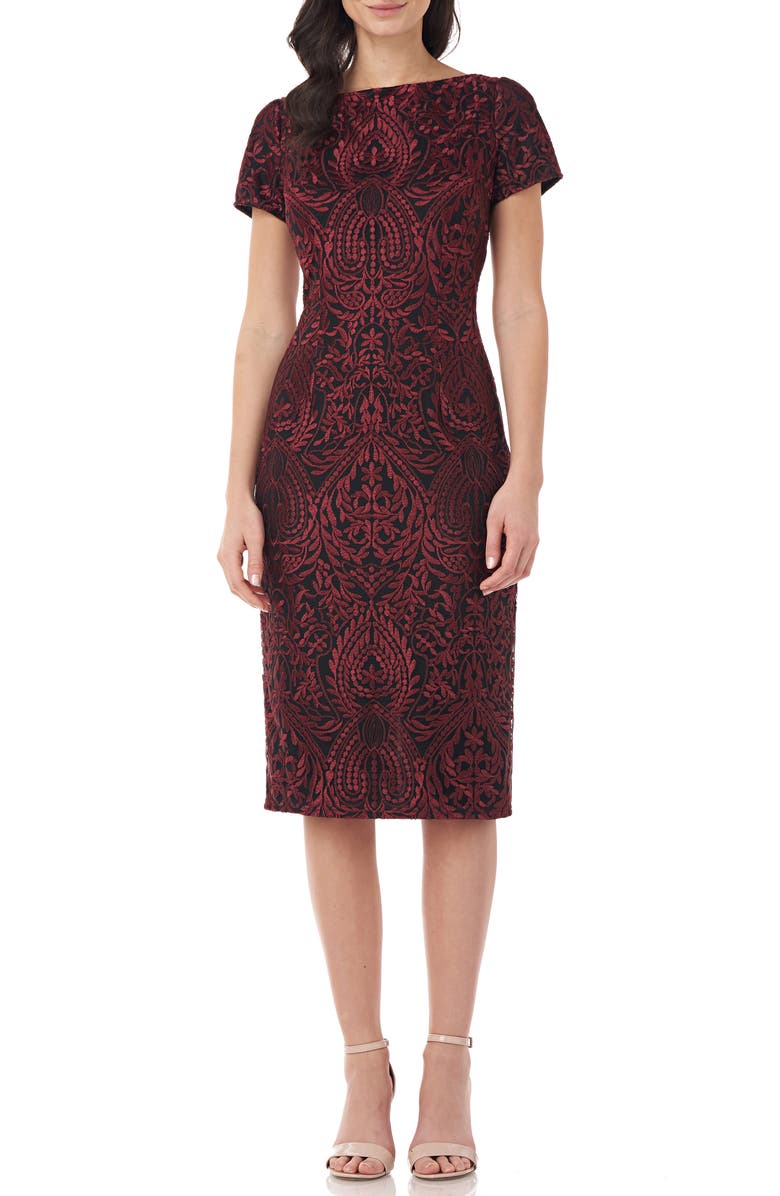 This fresh and sophisticated cocktail sheath flourishes with floral-pattern lace on a rich green background and is cut with a skin-baring V-back.
Fall Mother Of The Bride Dresses
Beaded Mesh Column Gown // $238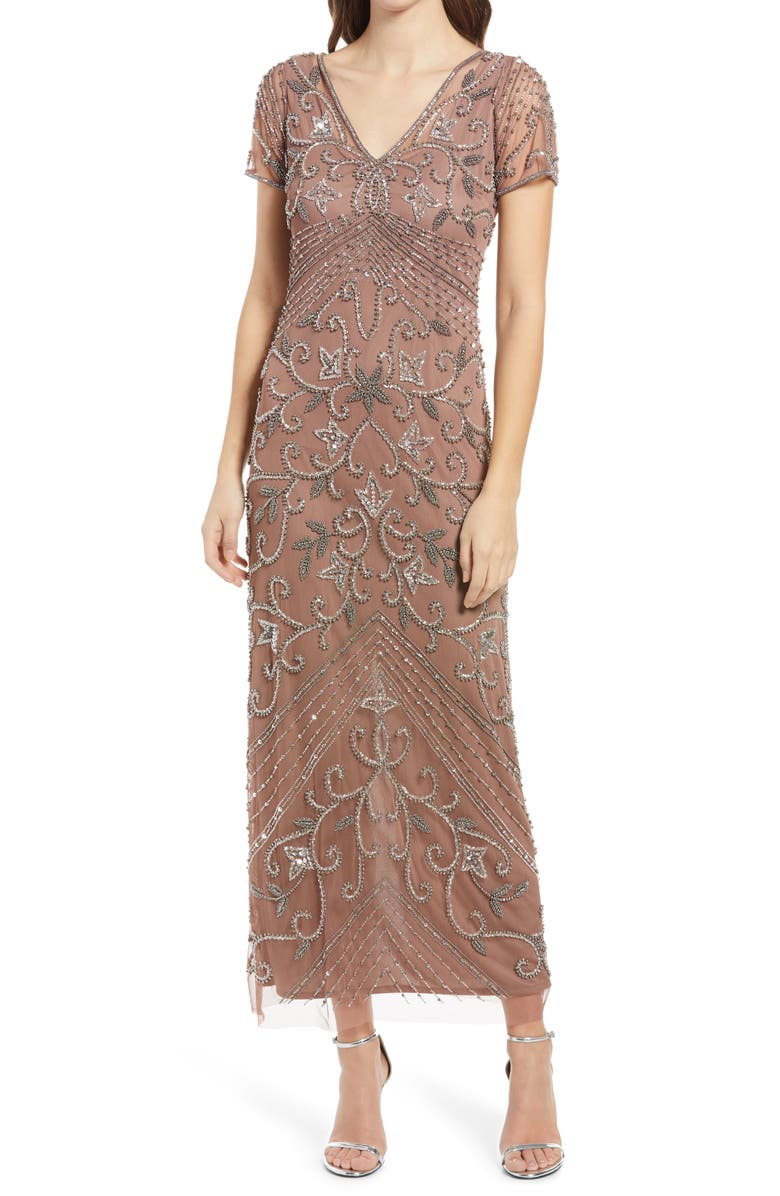 The scrolls of twinkling beads trailing across this slim tulle dress will have you looking positively radiant at your next event.
Velvet Mother Of The Bride Dresses
Burnout Velvet Column Gown // $322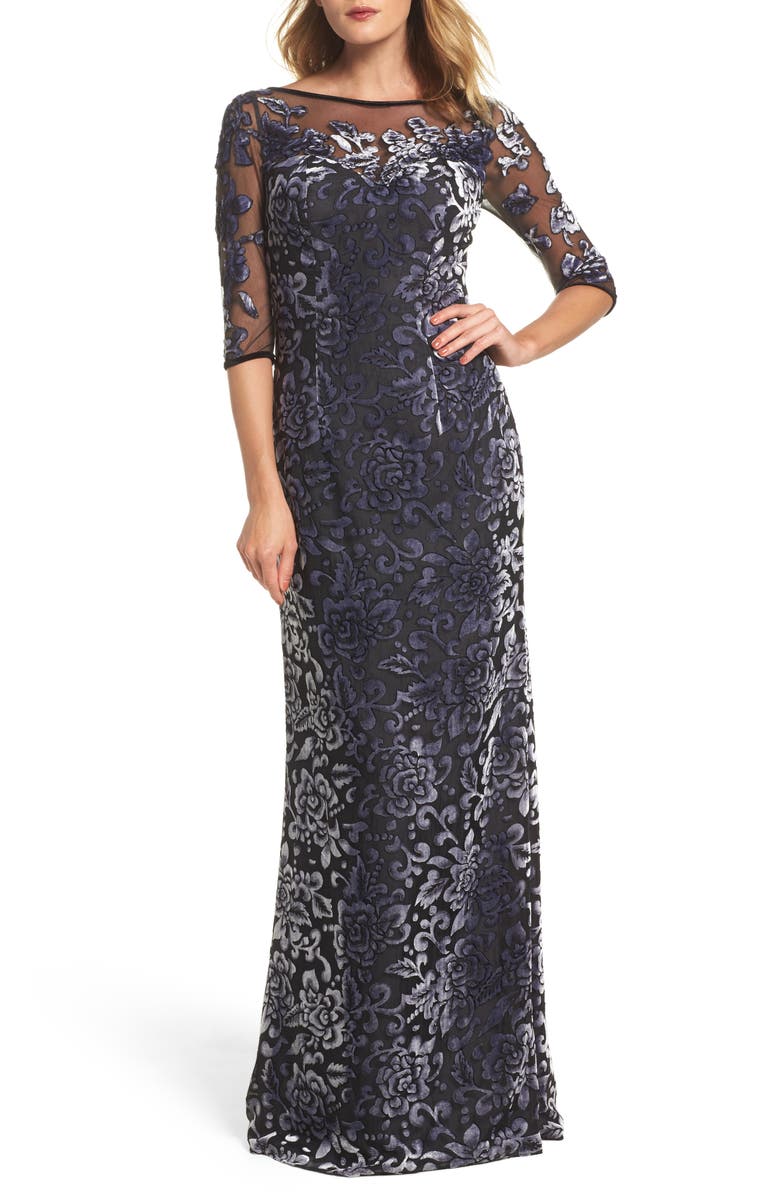 Sumptuous velvet is lightened with burnout patterning for a flattering evening gown that's elegantly rich without being weighty.
Floral Mother Of The Bride Dresses
Metallic Floral Jacquard High/Low Dress // $248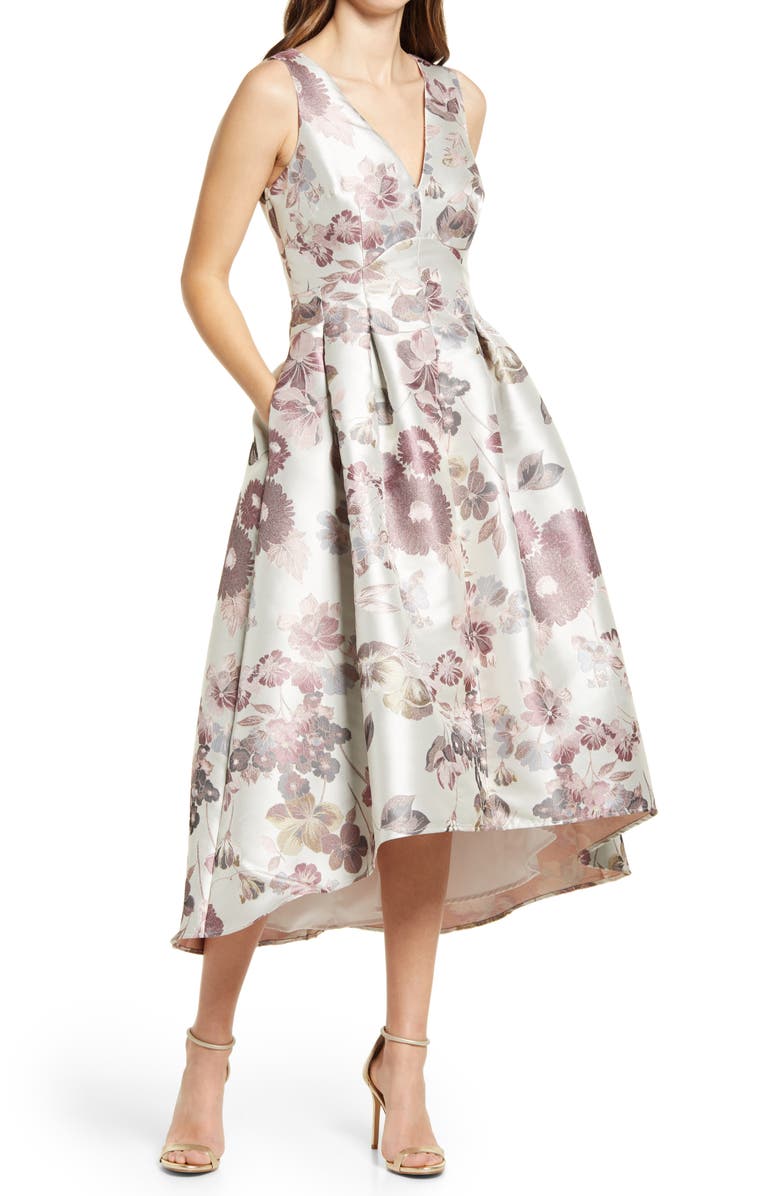 Defined by elegant shape and a shimmering floral jacquard fabrication, this high/low cocktail dress makes a striking entrance with a box pleat–flared skirt.
Long Sleeve Mother Of The Bride Dresses
Illusion Sleeve Beaded A-Line Gown // $238
This curve-skimming evening gown makes an opulent choice for red-letter events with artfully swirled beading that shimmers in the light.
Mother Of The Bride Dresses With Sleeves
Lace & Satin A-Line Gown // $450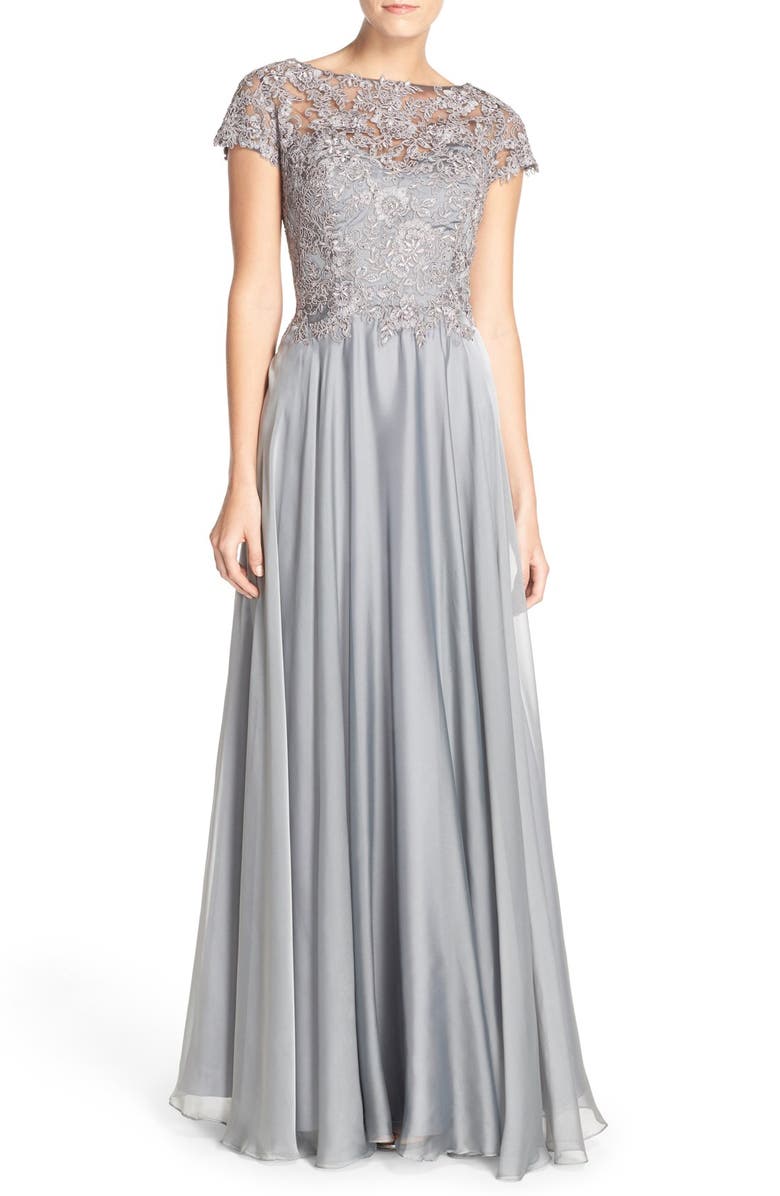 Richly textured lace flecked with crystals defines the demure illusion bodice of this elegant evening gown.

Mother Of The Bride Dresses with Jackets
Sequin Midi Dress with Jacket // $195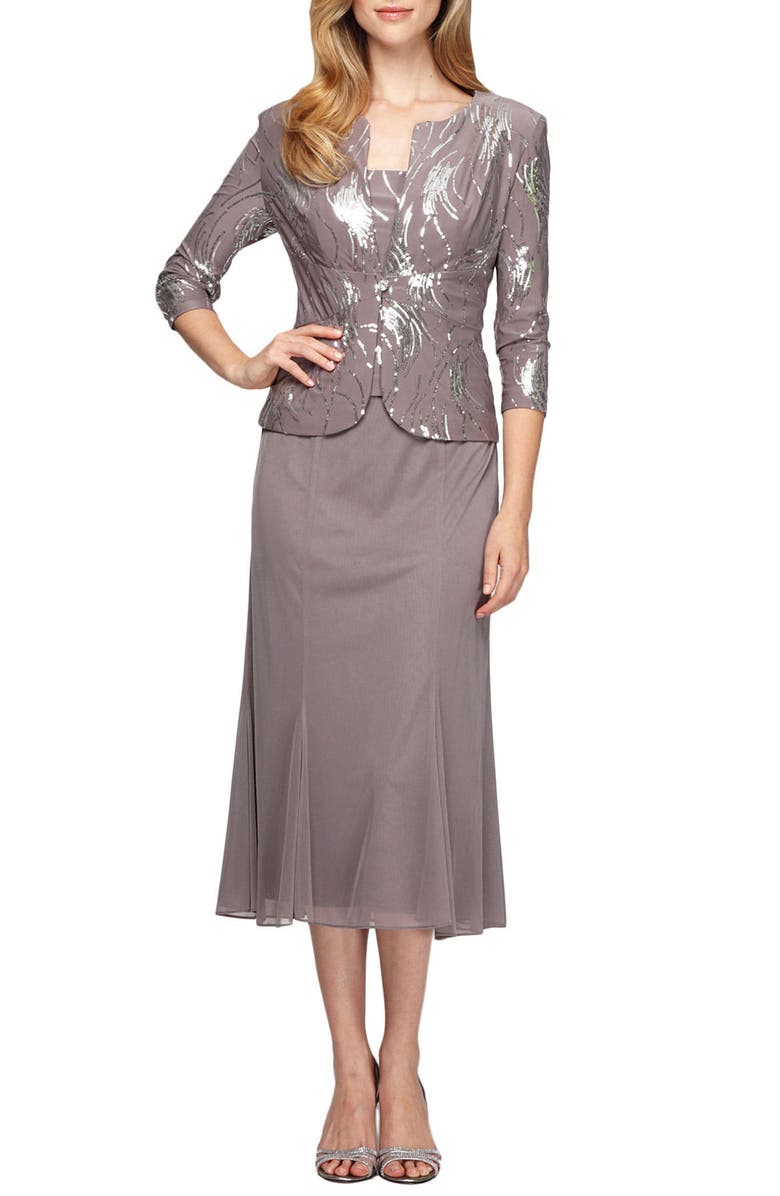 Shimmering sequins drip over a flattering stretch jacket and bodice leading to a flowing chiffon skirt, all while giving the illusion a coordinated two-piece.
Casual Mother Of The Bride Dresses
Tiffany One-Shoulder Midi Dress // $188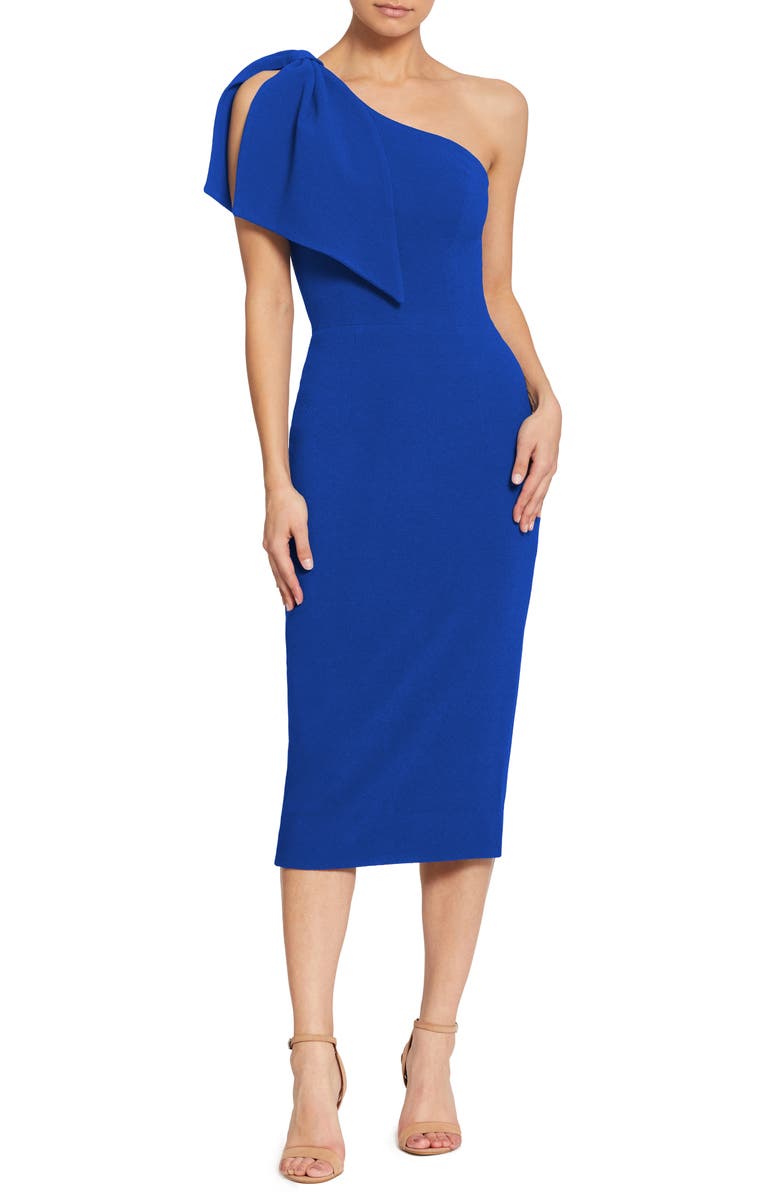 An elegant one-shoulder neckline and figure-hugging silhouette style a sophisticated midi dress with two panels that cascade over the single shoulder.
Formal Mother Of The Bride Dresses
The traditional mother of the bride dress may be a little too mature for some brides-to-be. The formal mother of the bride dress is often made from opaque material, when the traditional gown will be made from low-slung silk, chiffon, and other light-catching fabrics. These gowns are often adorned with a heavy train to give them a formal feeling.
Beaded Long Sleeve Gown // $598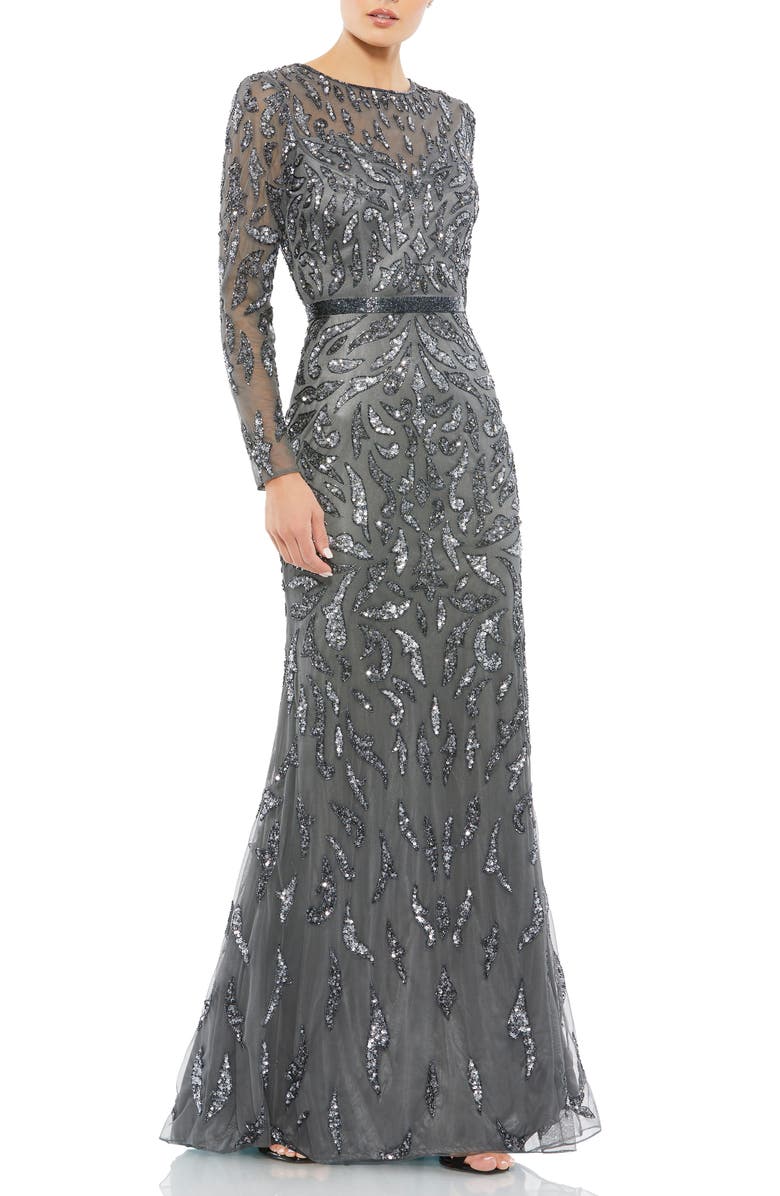 Beads and sequins placed in an abstract leaf pattern create an elegantly windswept landscape on this flowing gown with a twinkling beaded neckline and waist.

Macys Mother Of The Bride Dresses
Bridal shopping can be overwhelming, especially if you need something on a tight budget. However, many of the new styles at Macy's Mother of the Bride Dresses are still fairly affordable. Don't worry; choosing the perfect dress for you won't be too difficult. When you get to Macy's, you can find these dresses for as low as $100. Now that's something to be excited about.

Dillards Mother Of The Bride Dresses
Dressing for the occasion is always a challenge for us moms, but Dillards Mother of the Bride Outlet makes it so much easier with a wonderful selection of dresses at discounted prices! This is the perfect place to find that special Mother of the Bride dress you have been looking for all year!

Nordstrom Mother Of The Bride Dresses
Nordstrom offers dresses from top designers that more than keep up with the latest trends and always update the style. We have a wide range of styles. We have vacation dresses, cocktail dresses and every other type of dress to hit any occasion. The dresses vary in price, material and length.

David's Bridal Mother Of The Bride Dresses
David's Bridal has the perfect outfit for the matriarch of your wedding party. These gorgeous dresses are perfect for the mother of the bride-and the bride, who might want to borrow this design for a future occasion. There are styles for all shapes, sizes, and tastes-from vintage to contemporary, with a full range of underpinnings for your mother to find comfy, or glamorous, or both.

Jcpenney Mother Of The Bride Dresses
When it comes to finding a mother of the bride dress or any special occasion dress, you must look for the ideal dress that will make you the most stunning. You want to make the most of your personal style in the dress of your dreams. They offer a variety of styles and designs for all brides on a budget. We have a delicate selection of elegant, minimalist, and stunning dress styles to help you make the right choice to look feel and look fabulous.

Amazon Mother Of The Bride Dresses