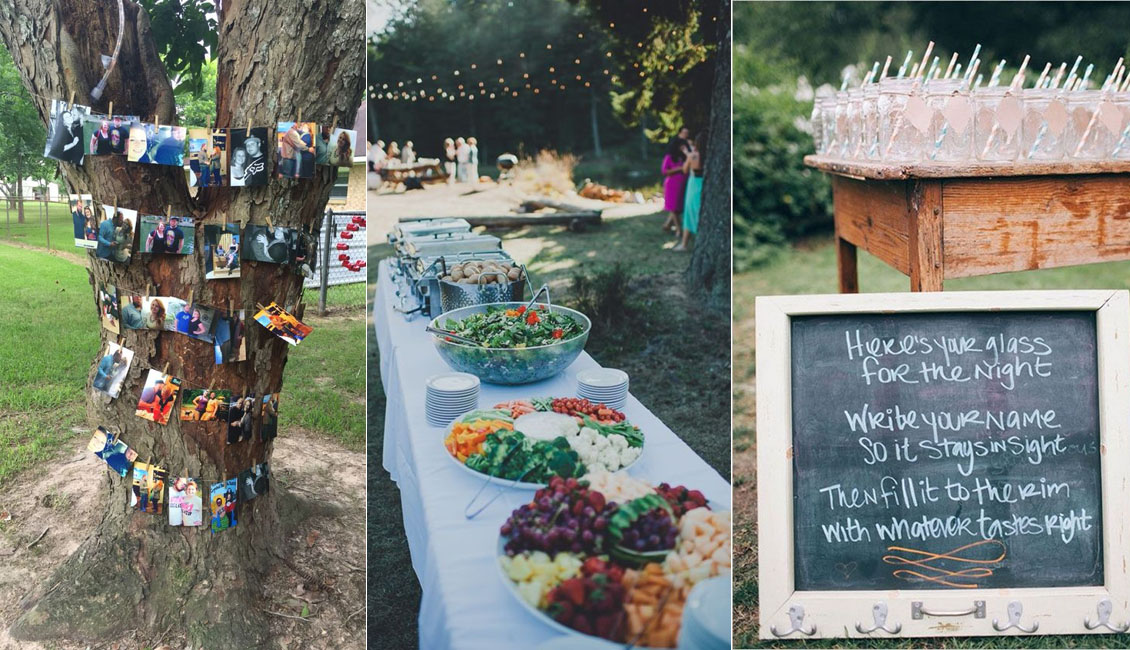 20+ Rustic I do BBQ (Barbecue) Wedding Ideas 2023
If you want to throw a casually elegant wedding celebration, why not draw inspiration from the rustic charm of a barbecue BBQ? From burlap menus and wooden signs to checkered tablecloths, there are so many charming details you can incorporate to create a warm and welcoming atmosphere.
Speaking of barbecue, who doesn't love the smoky flavors and savory sauces that make this type of cuisine so irresistible? No matter which overall theme you choose for your wedding, incorporating a barbecue element is sure to be a hit with your guests.
To help you get started, we've compiled a list of some of the most popular barbecue ideas we've seen at weddings. Feel free to mix and match these ideas to create a unique and memorable event that perfectly reflects your personality and style.

What is a wedding BBQ?
A wedding BBQ is a type of reception or gathering that takes place following a wedding ceremony. The event typically features a barbecue or outdoor cooking of various meats and side dishes, and is often held in a backyard, park, or other outdoor location. The atmosphere of a wedding BBQ is typically casual and relaxed, and may include games and other outdoor activities.
Should I have a wedding BBQ?
Whether or not to have a BBQ wedding is a personal decision that depends on a variety of factors. Here are a few things to consider when deciding whether a BBQ wedding is right for you:
Venue: A BBQ wedding typically requires an outdoor space that can accommodate grilling equipment and guests. If you're planning to have your wedding at a venue that doesn't have an outdoor area or doesn't allow outdoor cooking, a BBQ wedding may not be feasible.
Budget: BBQ weddings tend to be less expensive than more formal, sit-down dinners. However, if you're planning to serve a large number of guests or want to include more elaborate menu items, the cost of a BBQ wedding may still be significant.
Guest preferences: A BBQ wedding may be a great option if you're expecting a lot of guests who enjoy casual, laid-back events. On the other hand, if many of your guests prefer a more formal or traditional atmosphere, a BBQ wedding may not be the best choice.
Weather: If you're planning an outdoor BBQ wedding, you'll need to take into account the weather conditions. If it's too hot, cold, or rainy, it may not be comfortable for guests or suitable for cooking and serving food.
Your personal style: You should enjoy the style and atmosphere of your wedding. If the idea of a laid-back, casual, and fun BBQ wedding resonates with you, then it may be a perfect fit.
Whether or not to have a BBQ wedding is a personal decision that should be based on your own preferences and circumstances. If you're considering a BBQ wedding, it may be helpful to talk to a wedding planner, caterer, or other professional who can help you plan and execute the event successfully.
Wedding BBQ Menu Ideas
The menu for a wedding BBQ can vary depending on the preferences of the couple and the style of the event. Some common items that may be included on a wedding BBQ menu are:
Grilled meats such as beef, pork, chicken, and fish
Barbecue ribs
Sausages and hot dogs
Burgers and veggie burgers
Grilled vegetables such as corn on the cob, bell peppers, and mushrooms
Salads such as coleslaw and potato salad
Baked beans
Pasta salad
Various breads
Desserts, like grilled fruits, pies, cupcakes, cake.
In addition to the food, there are also often non-alcoholic drinks available such as water, lemonade, iced tea and soda.
What are the most popular BBQ foods?
Some of the most popular BBQ foods include:
Ribs: Pork or beef ribs that have been seasoned, slow-cooked, and then grilled for a crispy exterior and tender, juicy interior.
Burgers: Ground beef patties that are grilled and served on a bun with various toppings such as cheese, lettuce, tomato, and onion.
Hot Dogs: Grilled and served in a bun, with various toppings
Brisket: Beef brisket that is slow-cooked and seasoned, it can be sliced or pulled and usually served with barbecue sauce.
Chicken: Grilled and basted with BBQ sauce, it can be served as a whole bird, drumsticks, wings, or breast.
Sausages: Grilled and served on a bun or as an appetizer
Pulled Pork: Pork shoulder slow cooked, shredded and seasoned with a BBQ sauce.
Corn on the cob: Grilled and seasoned with butter, salt, and pepper.
How to Save Money on Your BBQ Wedding Catering
Here are some tips for saving money on your wedding BBQ catering:
Keep it simple: Stick to basic barbecue fare, such as grilled meats and sides, rather than more elaborate and expensive dishes.
DIY: Consider preparing some items yourself, such as sides and desserts, or enlisting the help of friends and family members to assist with food preparation.
Shop around: Compare prices from different catering companies and vendors, and choose the one that offers the best value for your budget.
Be mindful of seasonality: Some foods are more expensive at certain times of the year, so choose menu items that are in season to save money.
Consider a food truck: Instead of hiring a caterer, you can opt for hiring a food truck that can prepare food on-site and reduce some of the costs.
Go for family-style service: This can save money on catering costs, as well as give guests a chance to interact and enjoy their food together.
Use the right portion size: Serving food in the right proportion can prevent food waste and save you money in the long run.
Opt for a lunch or brunch instead of a dinner: Breakfast and lunch catering tend to be less expensive than dinner options.
Consider a weekday wedding: If your wedding is on a weekday, you may be able to negotiate a lower price with your caterer.
By following these tips, you can keep your catering costs under control and have a memorable wedding BBQ without breaking the bank.
How to Choose a Venue For a BBQ Wedding
When planning a barbecue-themed wedding, there are many different types of venues to consider. For a more casual and rustic vibe, you might look for venues such as a state park, a local beach, or even your own backyard. These types of venues can provide a beautiful and natural setting for a barbecue celebration.
If you're planning a more formal or semi-formal wedding, traditional venues such as a hotel ballroom, banquet hall, or community center might be a good fit. These types of venues often offer more sophisticated amenities and can accommodate larger wedding parties.
Other options to consider might include a family home, church hall, cabin, cottage, ranch, barn, campground, nature reserve, or state park. Each of these venues offers its own unique charm and can help you create the perfect atmosphere for your barbecue wedding.
BBQ Wedding Themes
Once you've chosen your venue, you might want to consider incorporating a theme into your wedding design. If you've opted for a barbecue-themed wedding, there are many ways you can use BBQ-inspired decor and elements to create a cohesive and stylish look.
For example, you might use authentic red gingham fabric and barbecue-themed accessories to add a touch of fun and personality to your wedding. You could also incorporate rustic decorations, such as wildflowers and strings, to create a warm and welcoming atmosphere.
BBQ food can be a great addition to a wide variety of wedding themes, including backyard, barn, country, rustic, boho, sunflowers, daisies, camp, mason jars, cowboy boots, fall, spring, summer, 4th of July, and picnic.
By combining BBQ elements with your chosen theme, you can create a unique and memorable event that perfectly reflects your style and personality.
BBQ Wedding Signs
Here are a few ideas for BBQ-themed wedding signs:
"Welcome to our BBQ-themed wedding!"
"Grab a plate and join the feast!"
"Pull up a chair and stay awhile!"
"Meat lovers rejoice: BBQ is served!"
"Savor the smoky flavors of our BBQ menu"
"Cheers to love, BBQ, and happily ever after!"
"Let's meat and celebrate!"
"It's time to pig out and party!"
"Get your BBQ fix at our wedding feast!"
"Indulge in our smorgasbord of BBQ delights!"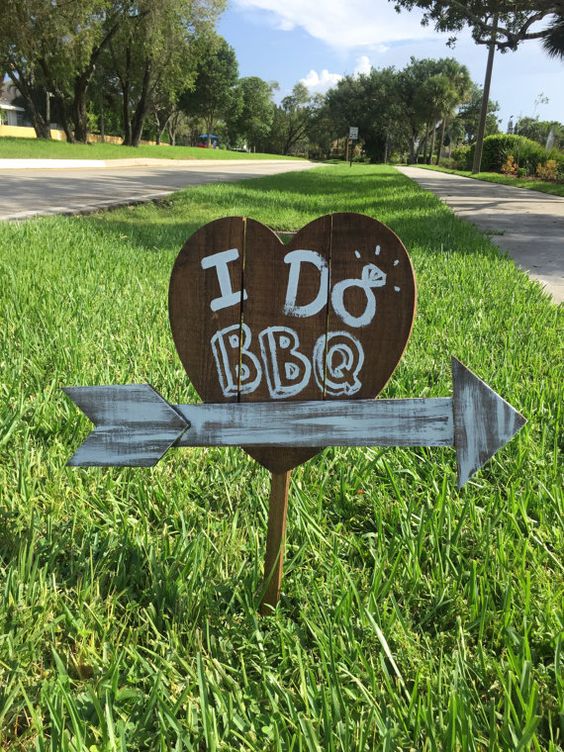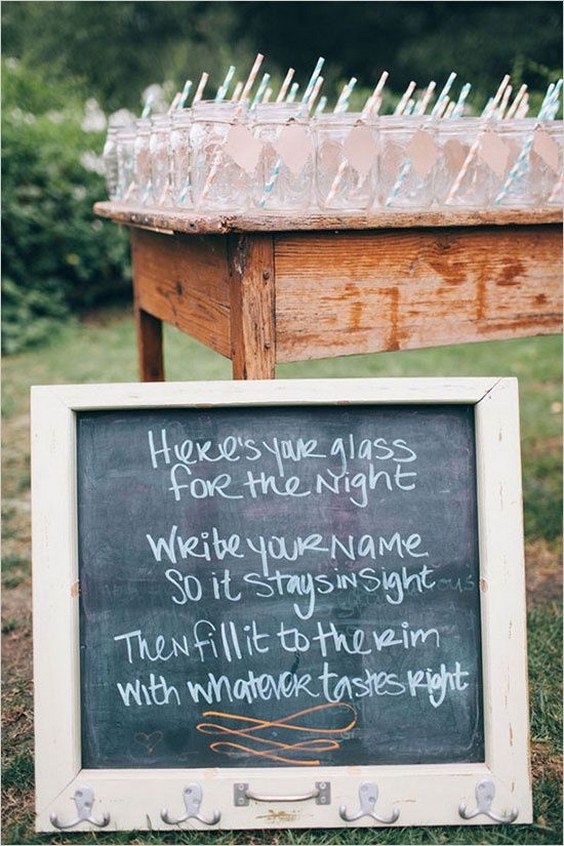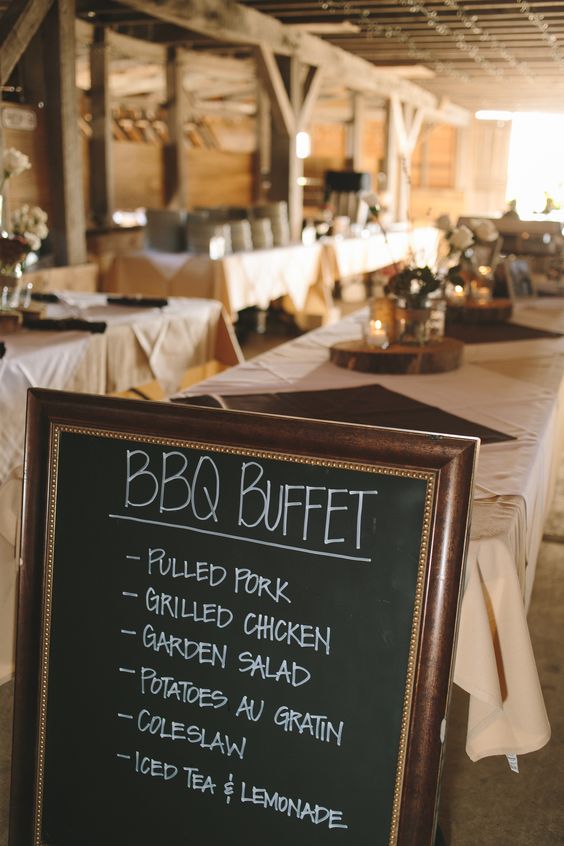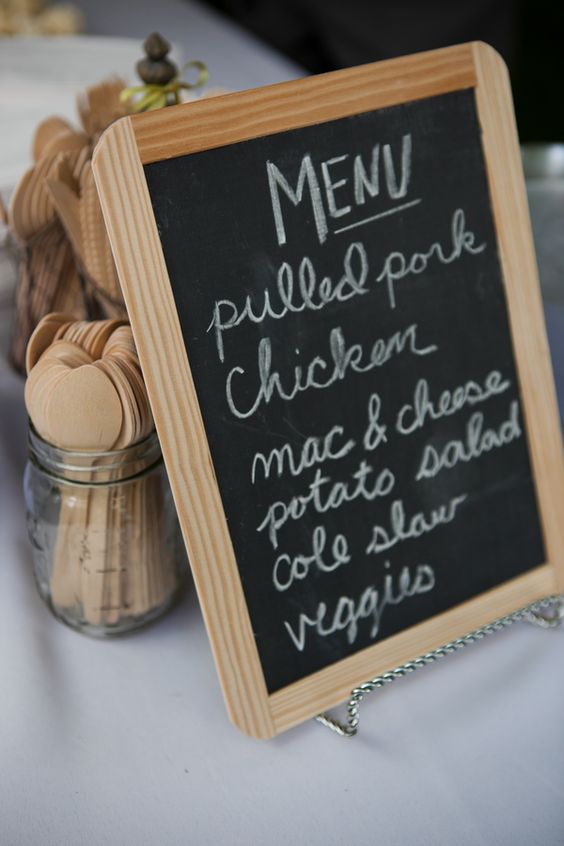 BBQ Wedding Drink Bar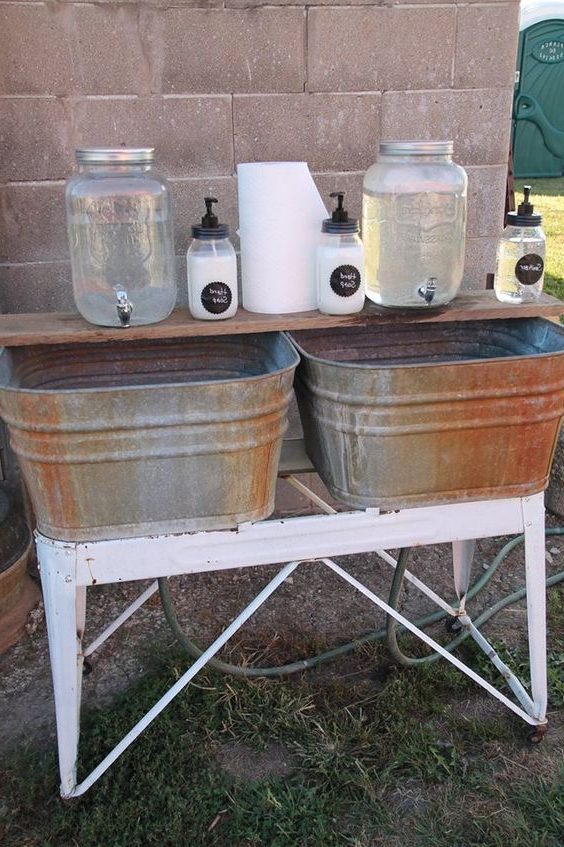 BBQ Wedding Food Stations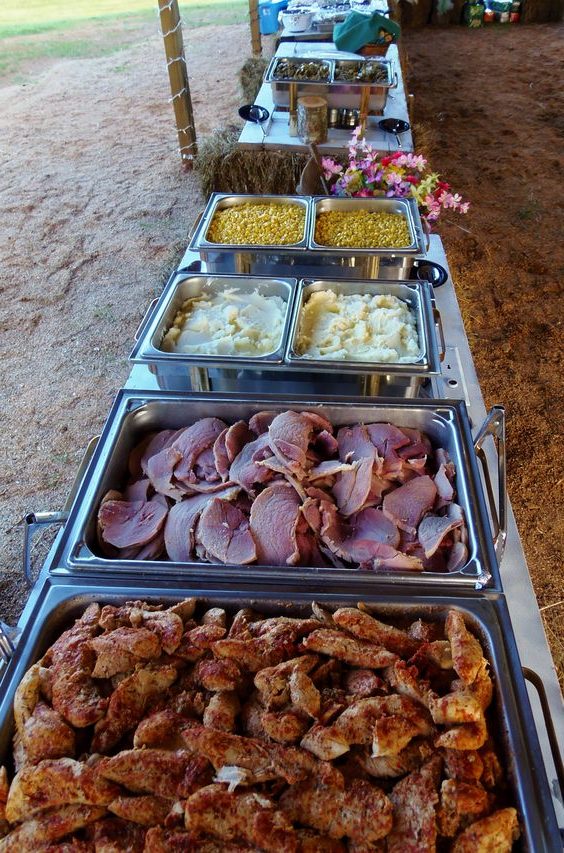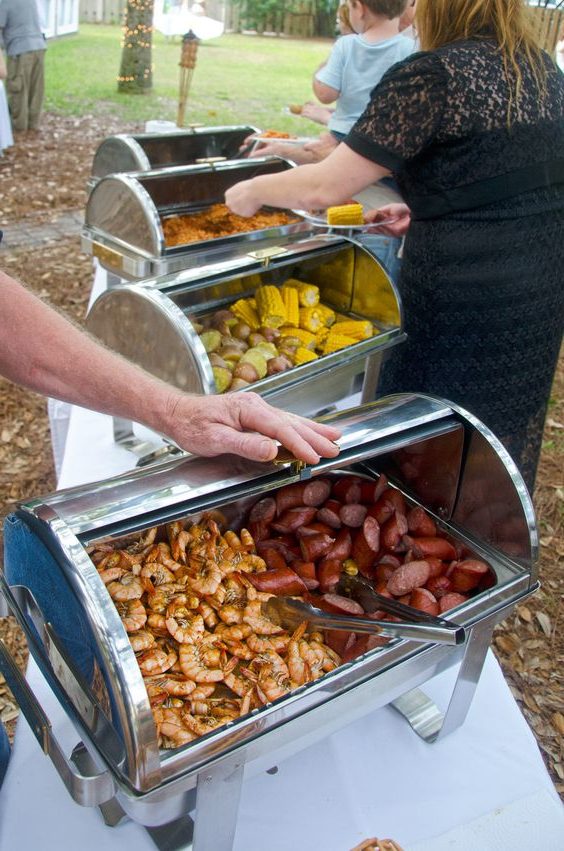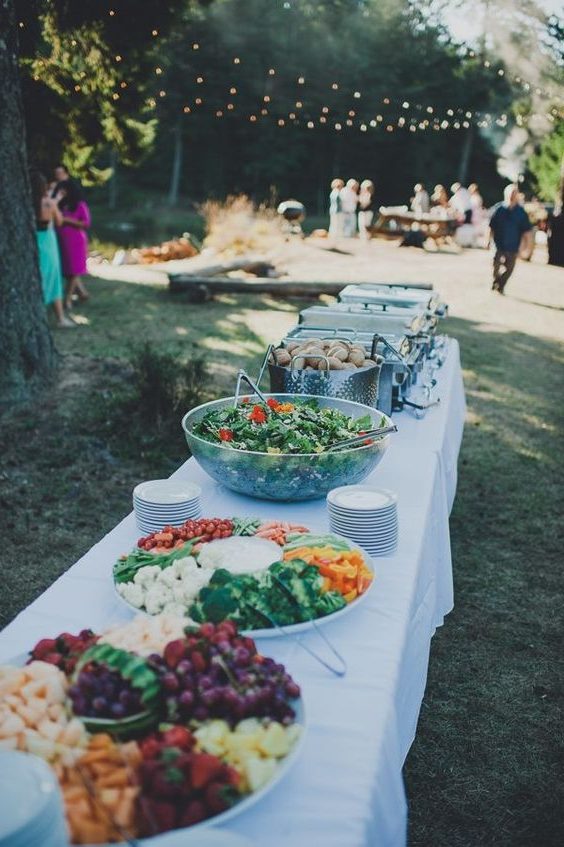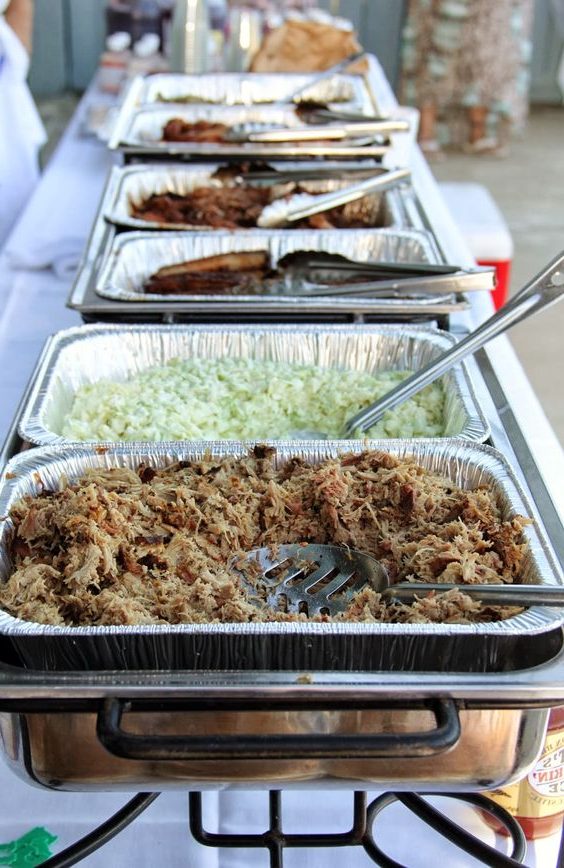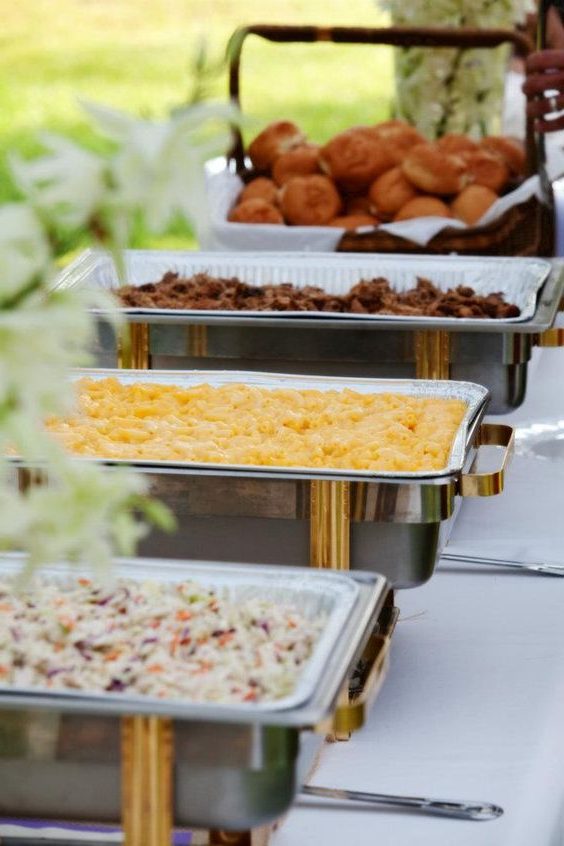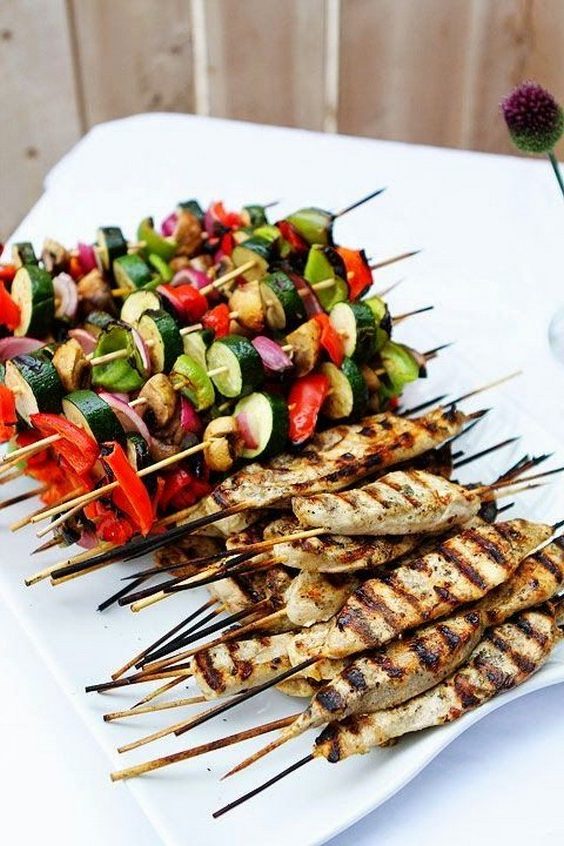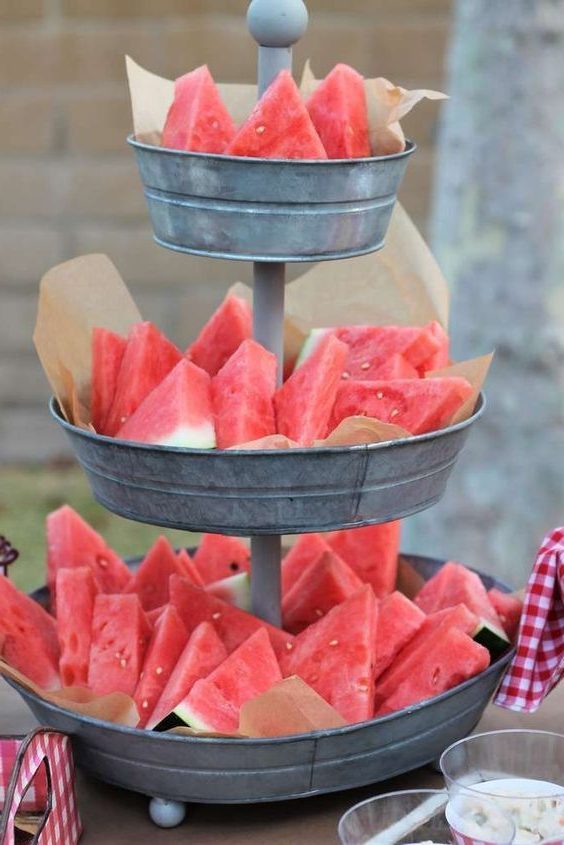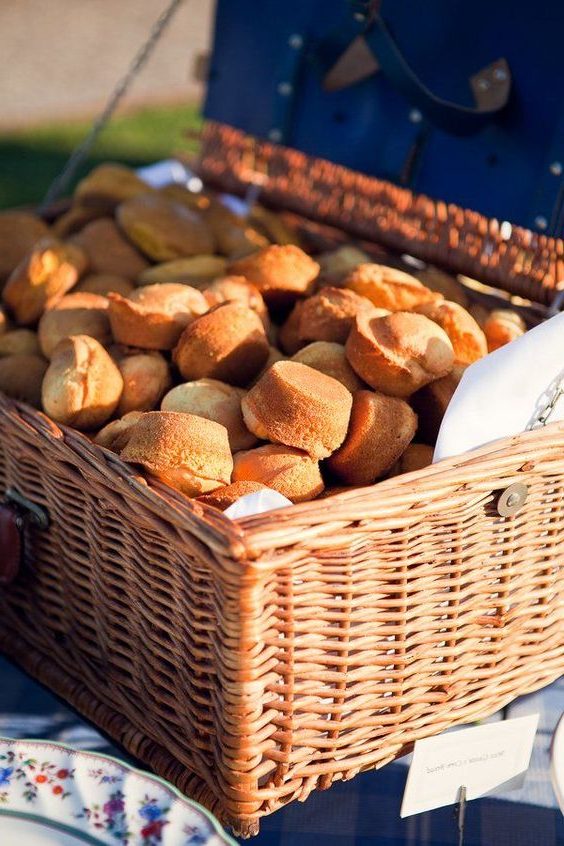 If you're looking for a wedding theme that's fun, festive and full of flavor, then a BBQ wedding might be the perfect fit. With so many rustic I do BBQ (Barbecue) wedding ideas to choose from, you'll be able to celebrate your love with a style that truly reflects who you are. Whether you prefer a traditional setting or something more unique and creative, we've got you covered. So what are you waiting for?Start planning your perfect day and enjoy every moment with those closest to you.