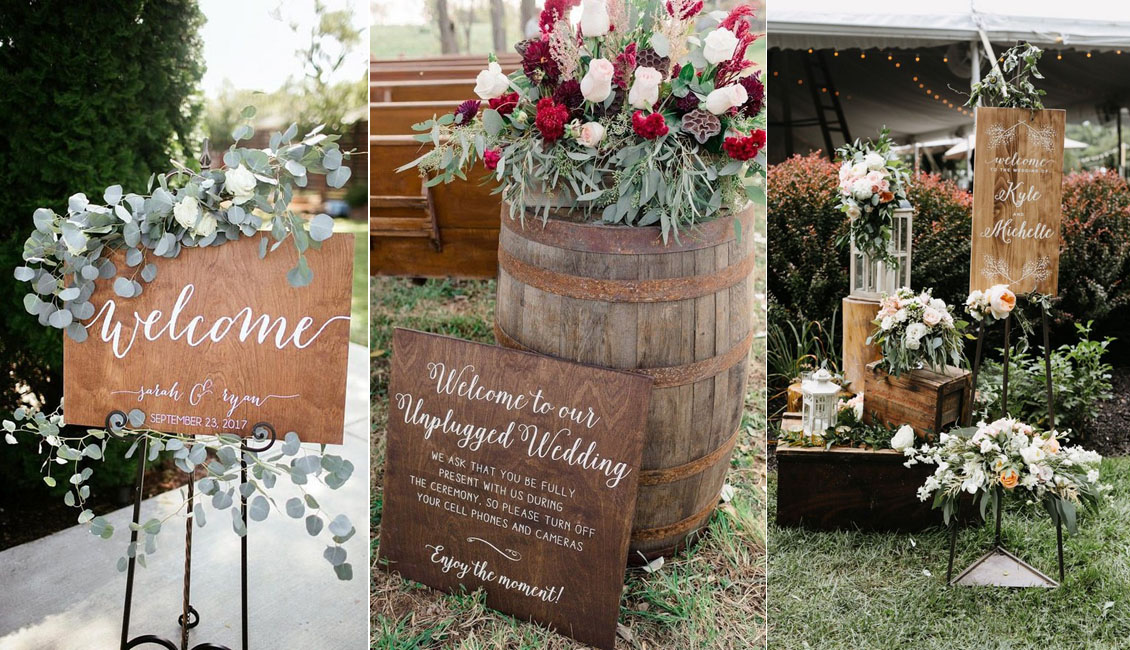 Top 20 Rustic and Wood Wedding Welcome Signs
Rustic wood wedding welcome signs are a charming and practical addition to any outdoor wedding. Not only do they serve as a functional wayfinding tool for your guests, but they also add a touch of rustic charm and elegance to your wedding décor. There are many different ways to create a rustic wood wedding welcome sign, depending on your aesthetic and the overall style of your wedding.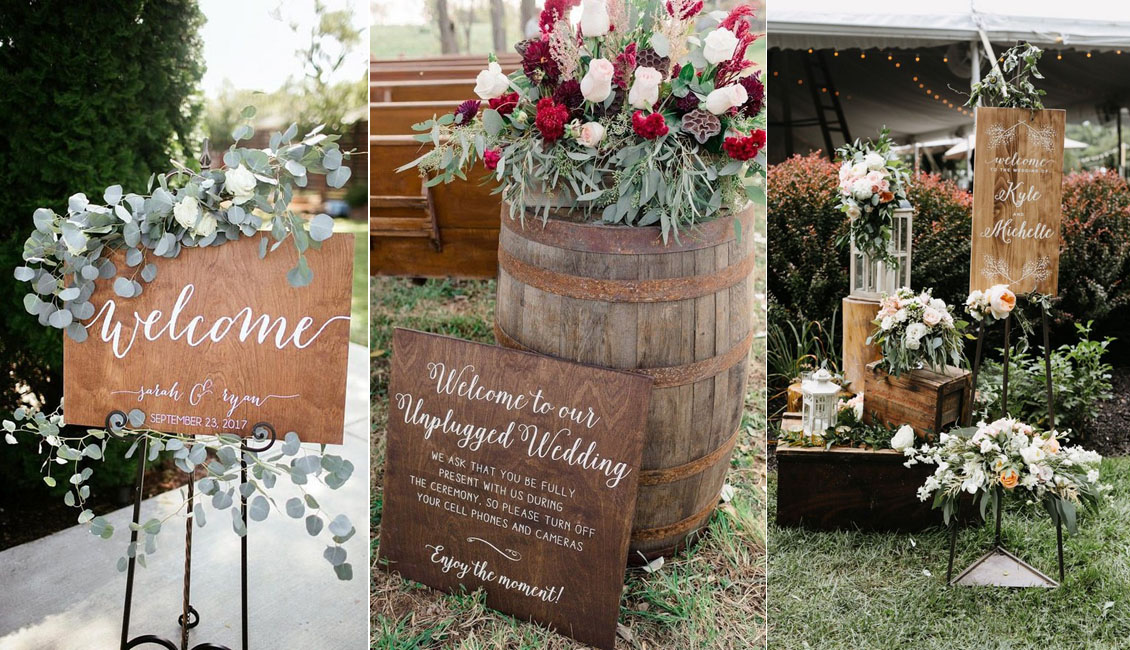 One popular option is to use reclaimed or distressed wood for your welcome sign. This gives the sign a rustic and natural feel that complements the outdoorsy setting of a rustic wedding. You can also add other natural elements to your sign, such as greenery or flowers, to further enhance the natural aesthetic. Another option is to use wooden pallets as your sign and paint or write your wording on it, which will give a rustic and DIY feel to your sign.
Another way to make your rustic wood wedding welcome sign stand out is to incorporate unique design elements, such as calligraphy or hand-lettering. This adds a personal touch and also gives your sign a more elegant and sophisticated look. You can also add some lights on the sign to make it more attractive and visible at night.
Rustic wood wedding welcome signs are a great way to add a touch of rustic charm to your wedding while also providing your guests with important information. With a little creativity and attention to detail, you can create a beautiful and functional welcome sign that complements the natural setting of your wedding and adds to the overall ambiance of your special day.