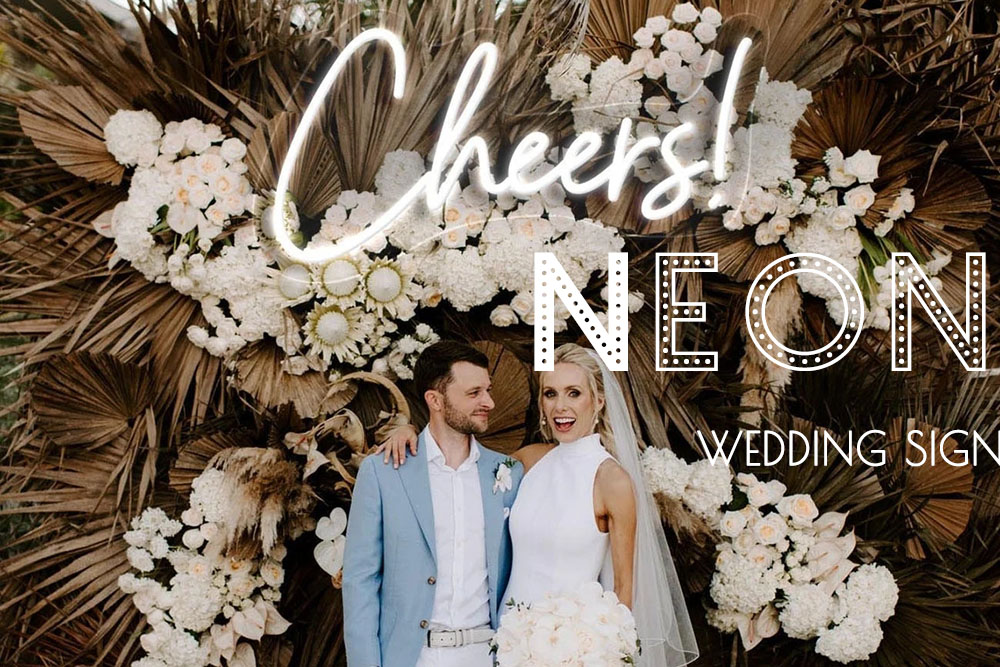 30+ Neon Wedding Signs 2023 [Tips & Styles]
Welcome to the world of wedding signs. For years, they have been used to tell the guests that they've arrived at their destination and that it's time to party. But, as we all know, the best parties are the ones where everyone feels like they belong—and that's what neon signage does for weddings (and other events). It brings together people who share a common interest in lighting up their nights with bright colors and bold shapes. So if you're thinking about getting married soon or planning an anniversary celebration for your loved one, then this guide is here to help you find the perfect neon sign!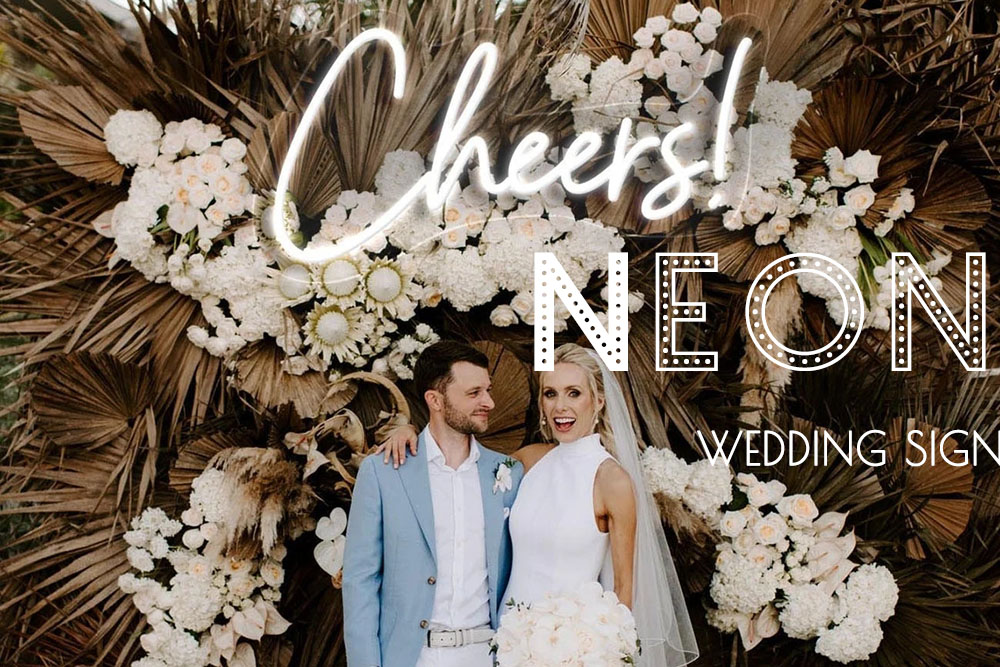 Keep it minimal
A neon sign is a great way to add some personality and pizzazz to your wedding. If you're thinking about getting one, keep it simple. Neon wedding signs are meant to be fun, but they're not the place for over-the-top details or too many colors and fonts. The best way to do this is by keeping the sign simple. You can add some visual interest with shapes and shadows, but don't let that get in the way of what matters: the words themselves!
Keep any text short and sweet—no more than 3 sentences max per line—and stick with one font for each word (two if you really want). Even better? Use all caps for added impact!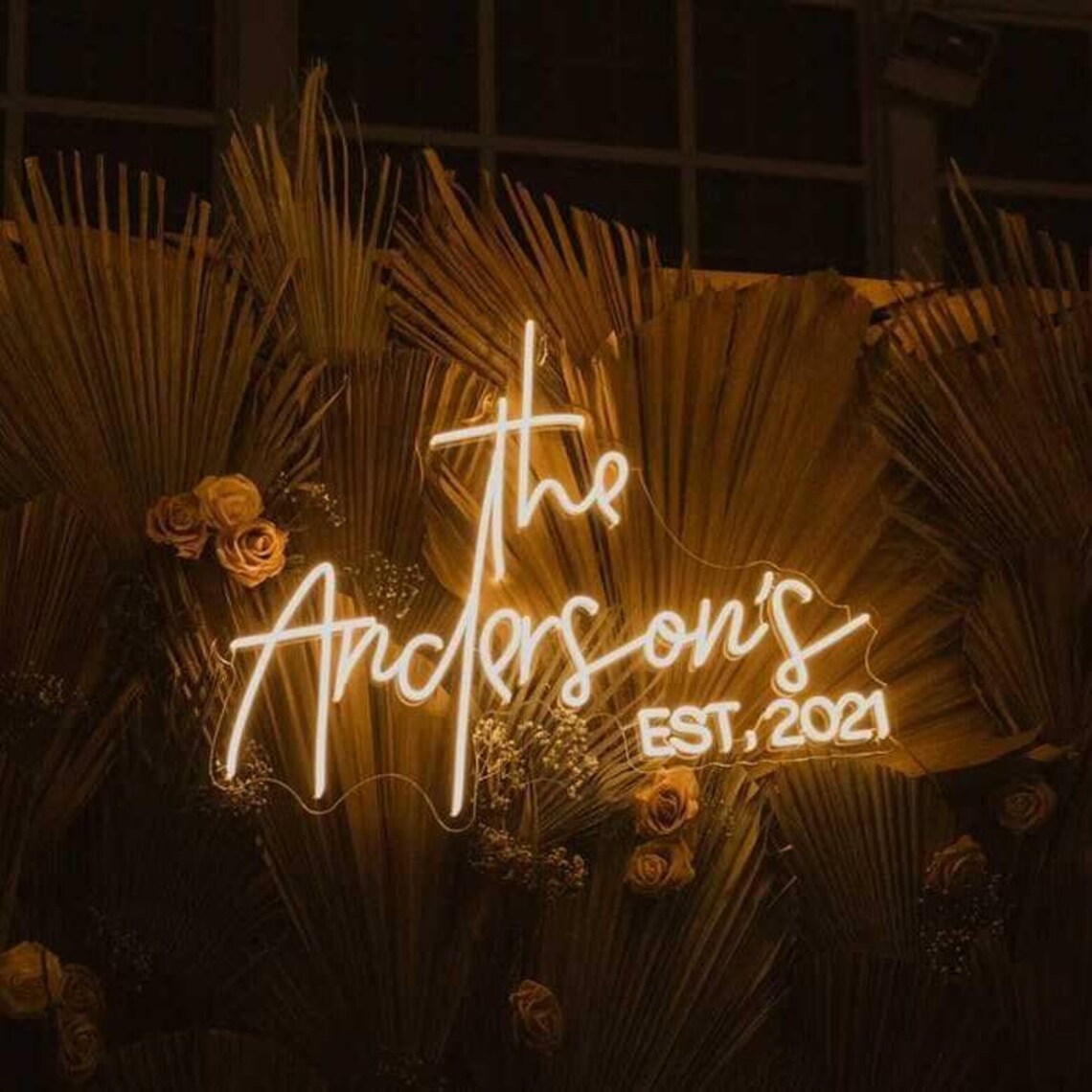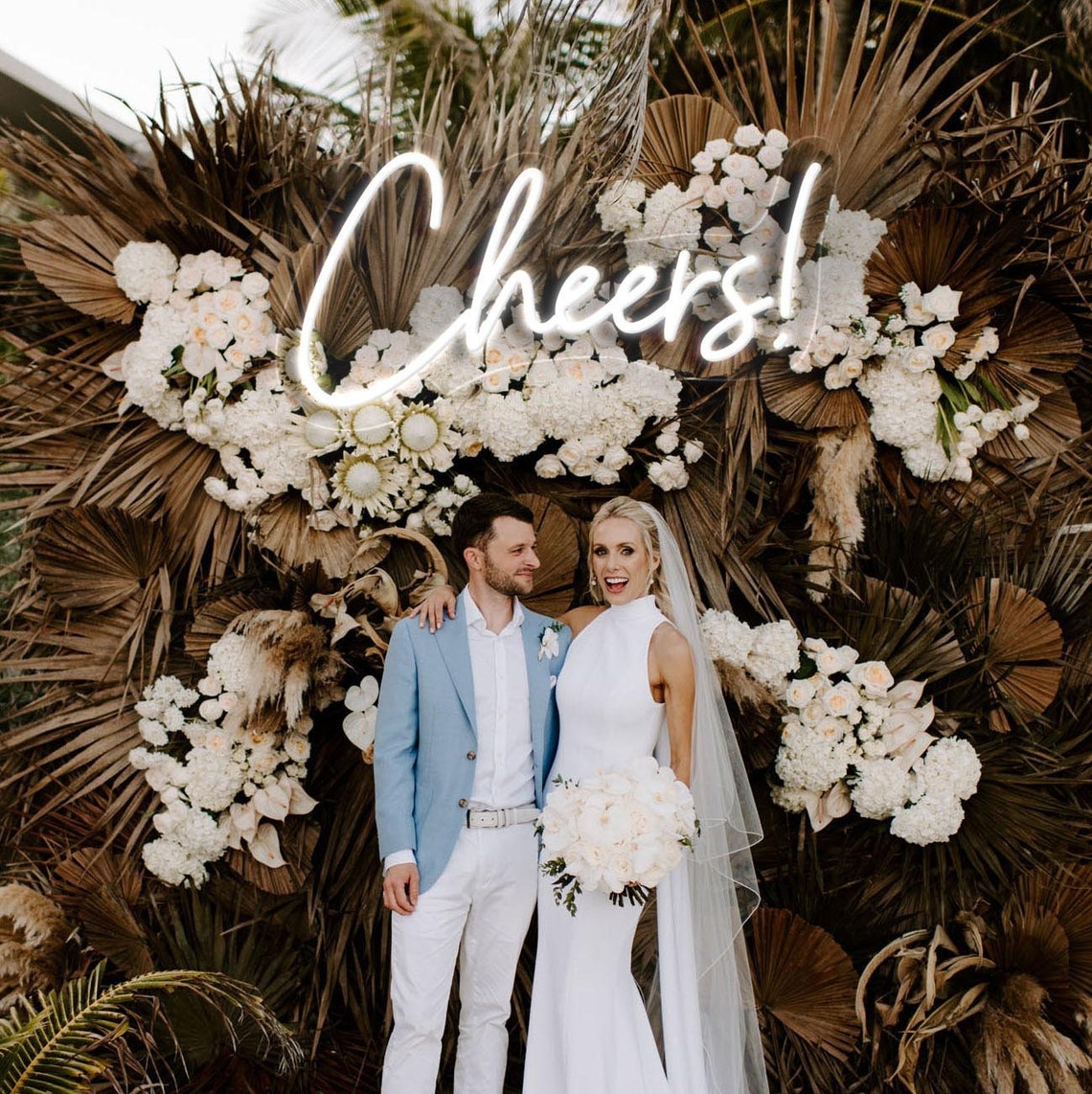 Express yourselves
"The best thing about neon signs? They're a cutting-edge way to express your personalities!" says Miller. "Hint at how you met with a 'You had me at hello!' sign, shout out where you're from with something like 'California love,' or share a sentiment unique to your relationship like 'It was always you.'"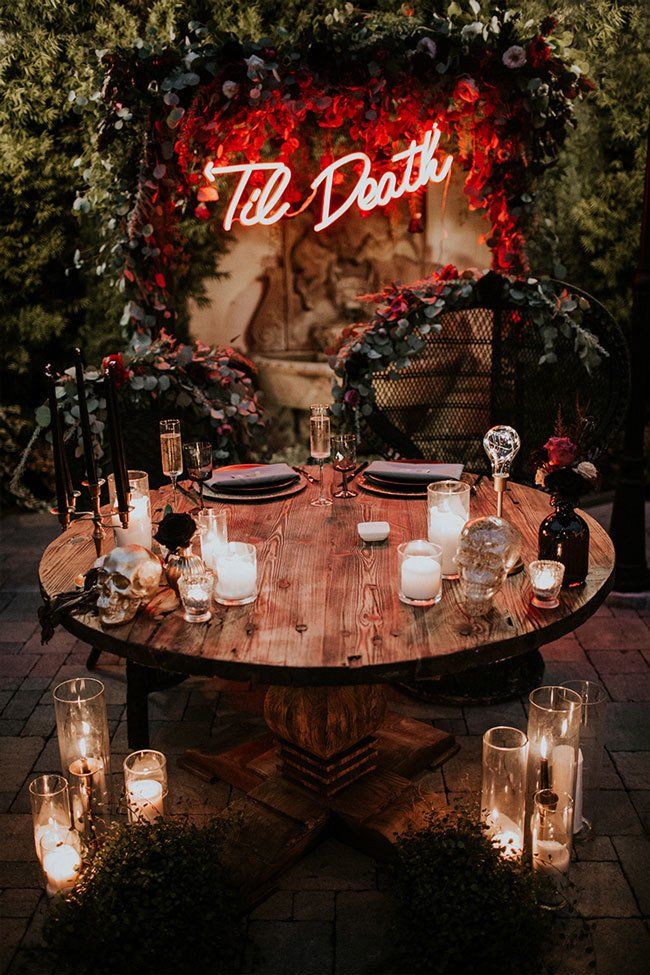 Light the way
Whether you're using a neon sign to point guests toward the reception, or just to add some flair to your wedding decor, this is the perfect way to make sure everyone gets where they need to go.
Here are some tips for making sure even your most directionally-challenged guests can find their way:
 'Welcome' neon sign
'Meet us at the bar' directive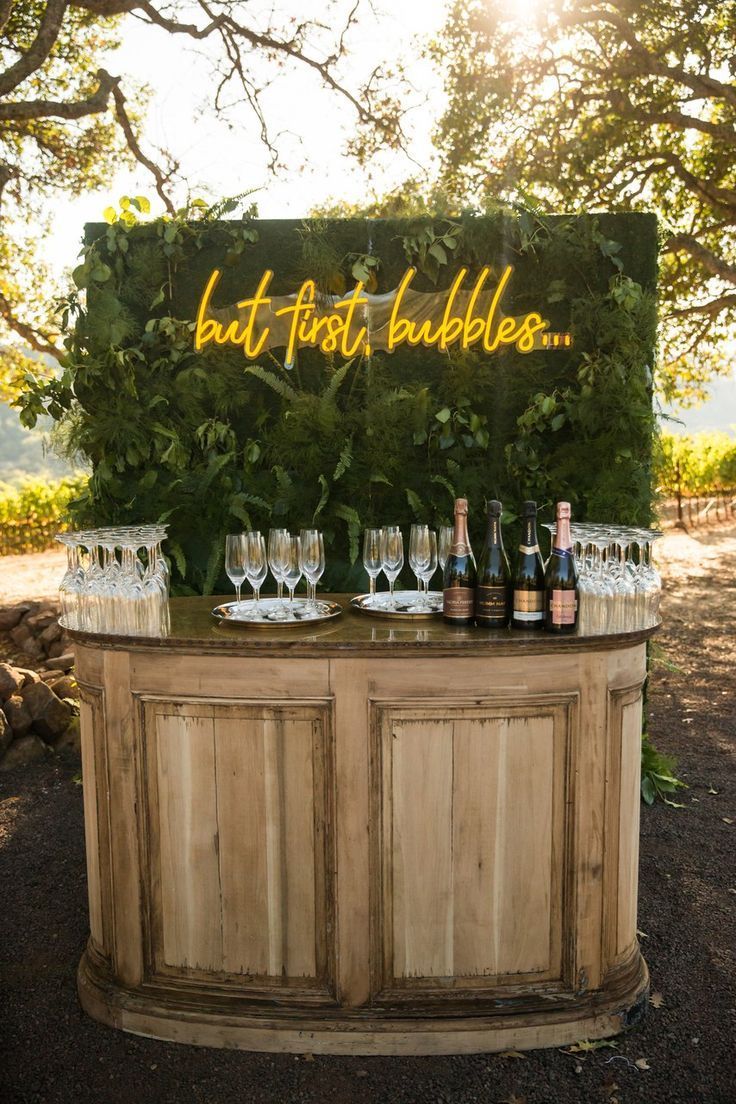 Use a hashtag to keep track of your wedding.
You can use a hashtag for any event, but it's especially helpful when you have multiple people involved in planning the event. If you and your partner are doing most of the planning yourselves, consider creating a hashtag (like #neonwedding) that both of you can use when posting about your wedding on social media so that everyone in your bridal party knows what to look out for. It also allows guests who aren't able to attend to feel like they are part of the big day!
Bonus: hashtags are fun because they make it easy for guests to see photos or videos taken at an event without having been there themselves.*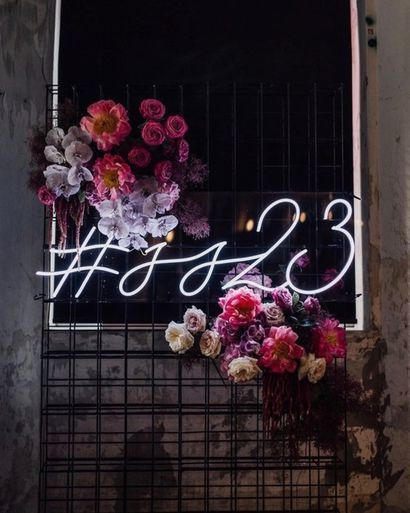 Amp up your thanks
You can add a special thank you to your guests by placing a small sign at the end of their table with the name of their table on it. For example, if you are having 20 tables each with 8 people, that would be 160 people that need a card at the end of their table.
To make this easy on yourself and your family, I suggest printing some cards ahead of time and putting them in an envelope labeled "Thank You" so they are ready to go when they need to be!​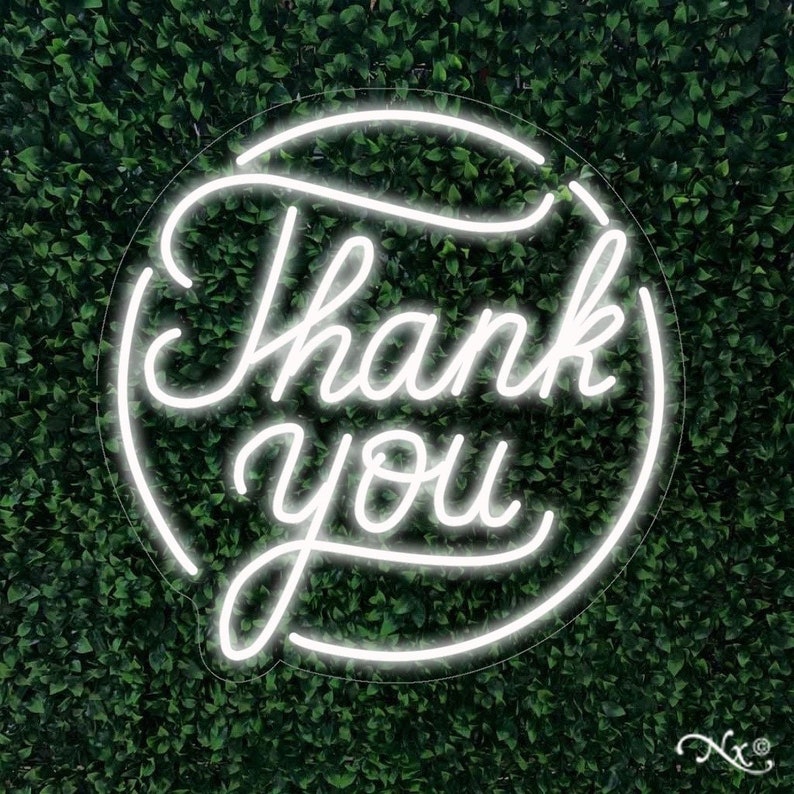 What is the best way to display a neon sign at a wedding?
A neon sign is a great way to add some personality to your wedding. Neon signs are also a great way to display a special message, like "Congratulations" or "Just Married." You can even use it as an opportunity to share your love with guests by displaying the hashtag for the wedding or writing out words like "love," "forever," or even just something like "#weddingsigns."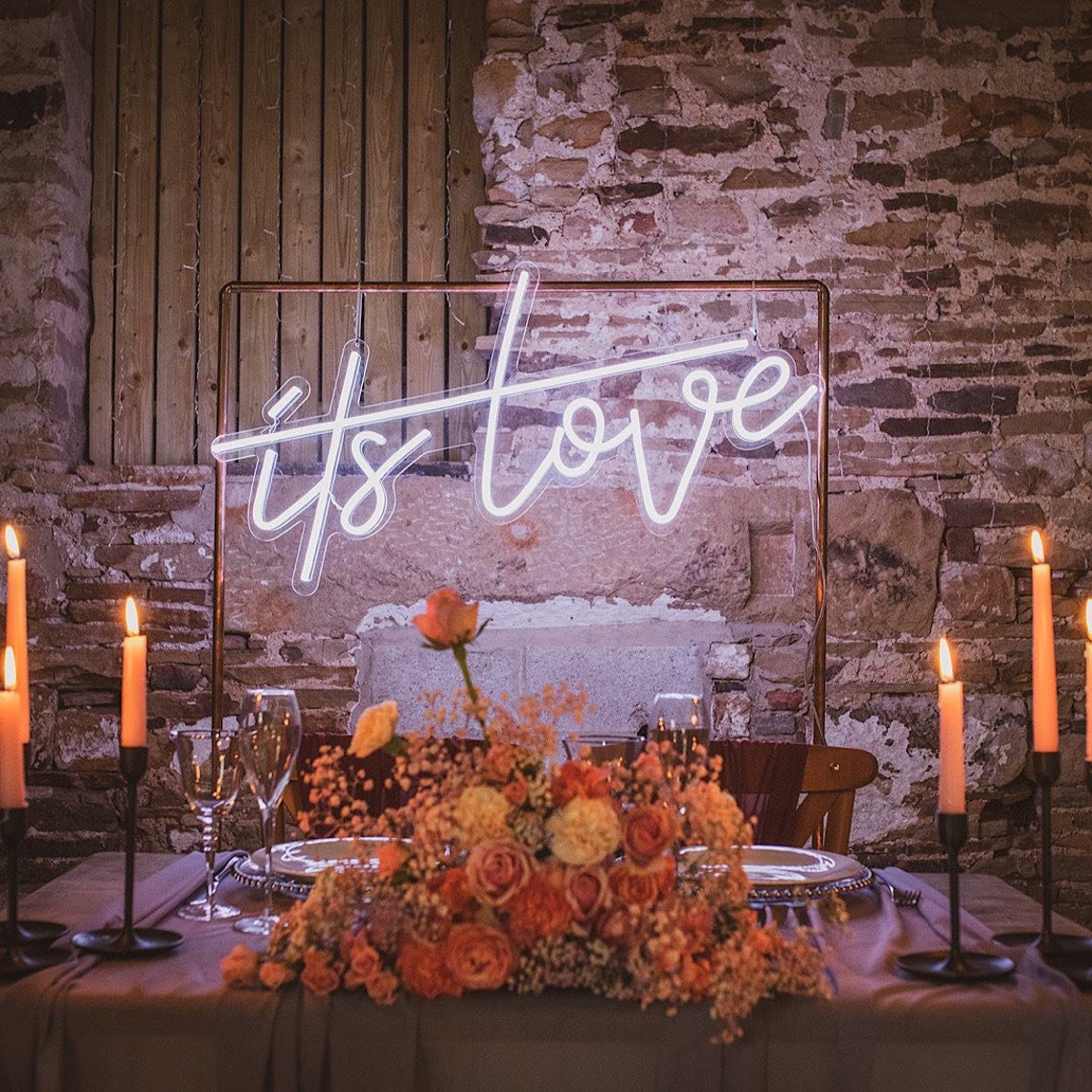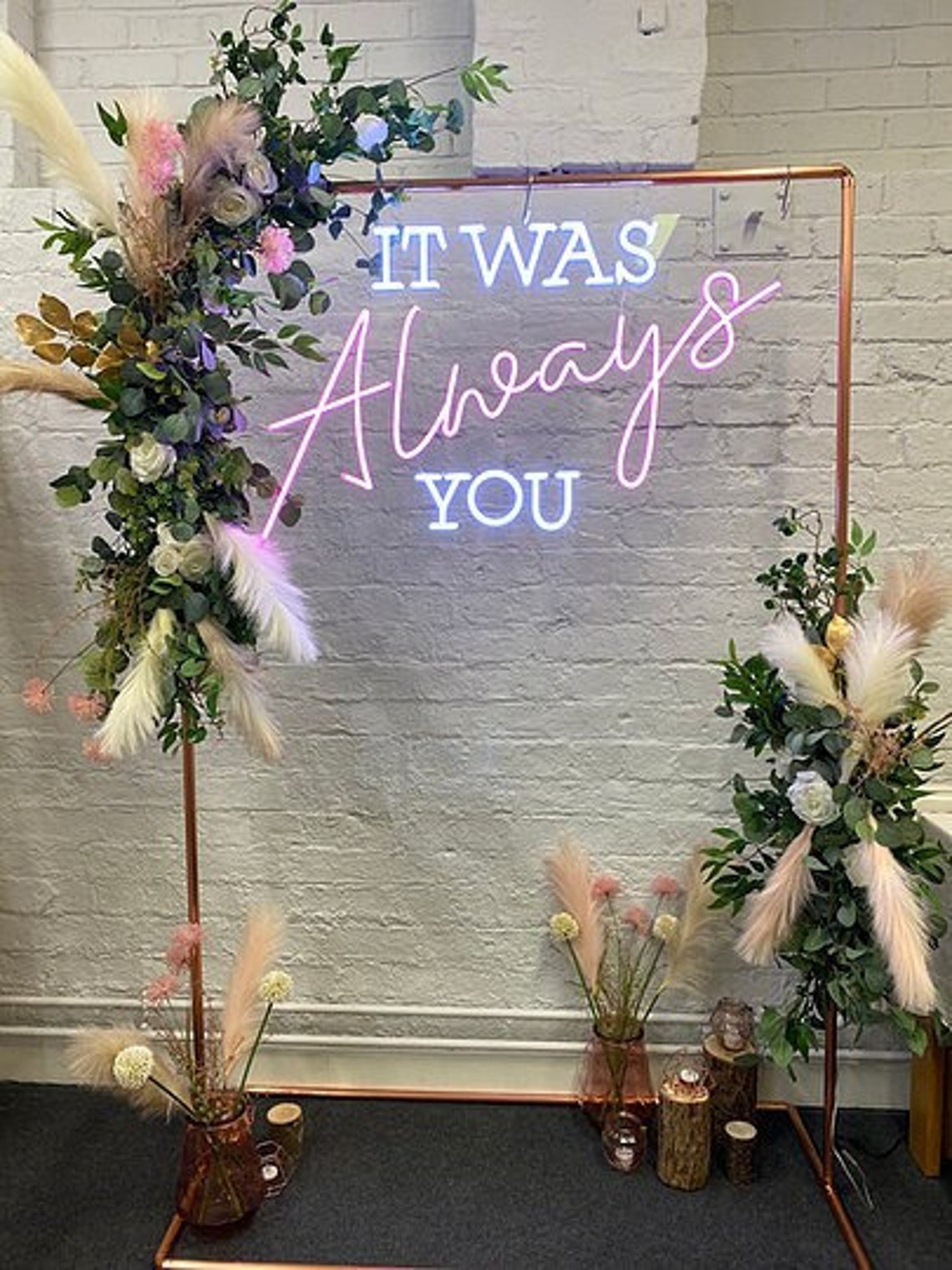 FAQ
What are neon wedding signs?
Neon wedding signs are signs that are made of neon lights, and they can be used to add a unique and modern touch to your wedding decor. They can be used to spell out names, dates, or special messages, and they come in a variety of colors and styles.
How can neon wedding signs be used in my wedding decor?
Neon wedding signs can be used in a variety of ways to enhance your wedding decor. They can be used as backdrops for photo booths, as a statement piece for your ceremony or reception, or as a way to highlight specific areas of your event.
Can I customize my neon wedding sign?
Yes, many companies that create neon wedding signs offer customization options, such as choosing the colors, size, and font of your sign, or creating a custom design.
How long do neon wedding signs last?
The lifespan of a neon wedding sign depends on the quality of the materials and the care it receives. With proper care and maintenance, a neon sign can last anywhere from 5 to 15 years.
Can I use a neon wedding sign outdoors?
It depends on the sign and the company you purchase it from. Some neon signs are not suitable for outdoor use, while others are specifically designed to be weather resistant. It is important to check with the manufacturer before purchasing a sign for outdoor use.
How much do neon wedding signs cost?
The cost of a neon wedding sign can vary depending on the size, design, and customization options. On average, a neon sign can cost anywhere from $50 to $500 or more.

In conclusion, there are many fun ways to use a neon wedding sign at your big day! Decorating with neon signs can be an exciting way to express yourself or make a statement. They are also perfect for creating a unique backdrop for photos or as an alternative to table numbers so that your guests can easily find their seats during the reception. We hope this post inspires you with some new ideas on how to incorporate them into your next celebration!