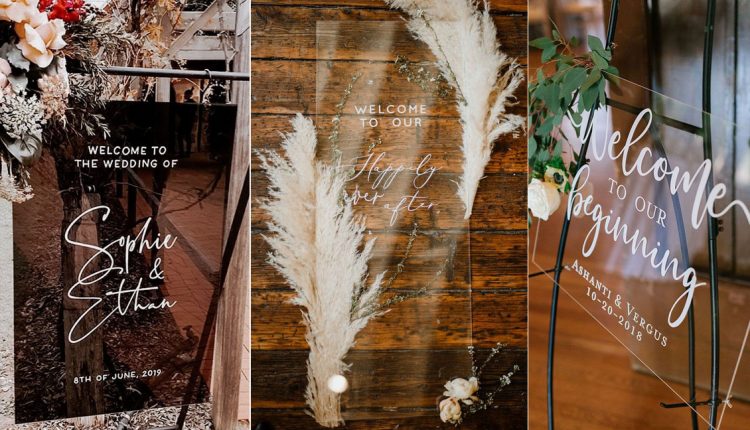 20 Acrylic Wedding Welcome Signs Perfect for Greeting Guests
The easiest way to show off your hosting prowess right from the get-go? Stylish signage that welcomes guests to your event as soon as they arrive. The décor does a few key things at once. First, it lets everybody know how happy (and thankful) you are that they're there. Second, it directs them toward wherever the festivities are taking place. Third, whatever design you choose will help drive home your celebration's theme or style.
Ready to start shopping for a acrylic wedding welcome sign?