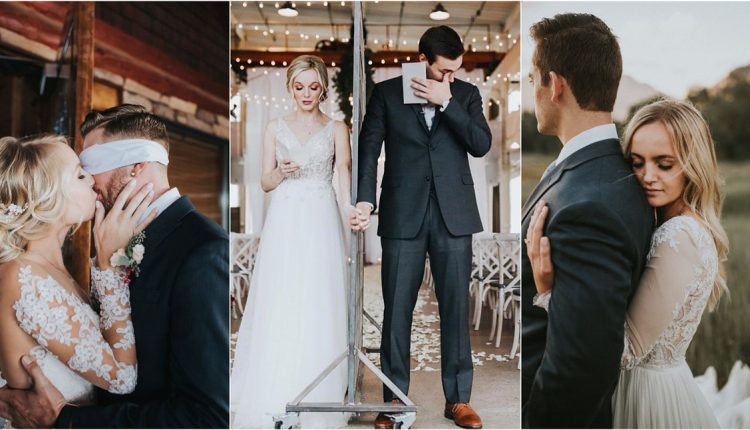 20 Romantic First Look Wedding Photos
First look wedding photos have been topping the list of wedding must-haves for many couples over the past few years. It's still entirely up to you whether or not you want to uphold the idea of not seeing your soon-to-be spouse until the ceremony, but—if these sweet snapshots are any indication—a first look is a beautiful way to start off your married life.
The instant a couple first locks eyes on their big day is incredibly romantic—whether or not it's done in private before you say "I do," or as you make your grand entrance into the ceremony. But while they may not be a time-honored custom, first look wedding photos have become something of a new tradition amongst modern couples who opt to see one another before the ceremony, resulting in heartwarming, tear-jerking photos.
Get some romantic ideas for your own first look by checking out our 20 favorite shots below.