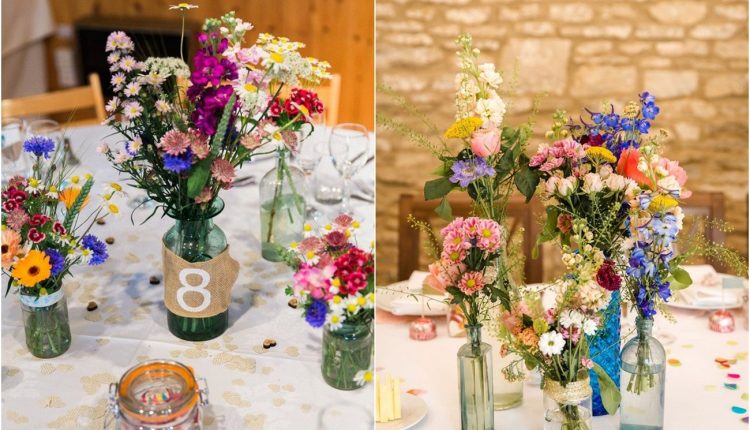 20 Budget-friendly Wildflower Wedding Centerpieces for Spring Summer
Wildflowers are fresh, natural, inspiring and are one of the best choices for a spring or summer wedding. Wildflowers can be used for a rustic, boho, backyard or just a laid-back wedding, and what's good about them – they are very budget-friendly, and you can even gather them all yourself and make all the arrangements without anybody's help. Let's have a look at the best ways to use wildflowers at your wedding and look at some stunning ideas.
Wildflowers are amazing for centerpieces: colorful, bold, a little bit messy and textural, they will make a cool centerpiece for a boho, rustic or woodland wedding. You can arrange them in jars, bottles, buckets, vases, even bathtubs to achieve the effect you want. Make several arrangements and put them on a wooden slice covered with a crochet or macramé napkin. Another great idea is planting wildflowers into a wooden box or planter and covering it with moss, this is a good idea for a woodland wedding.