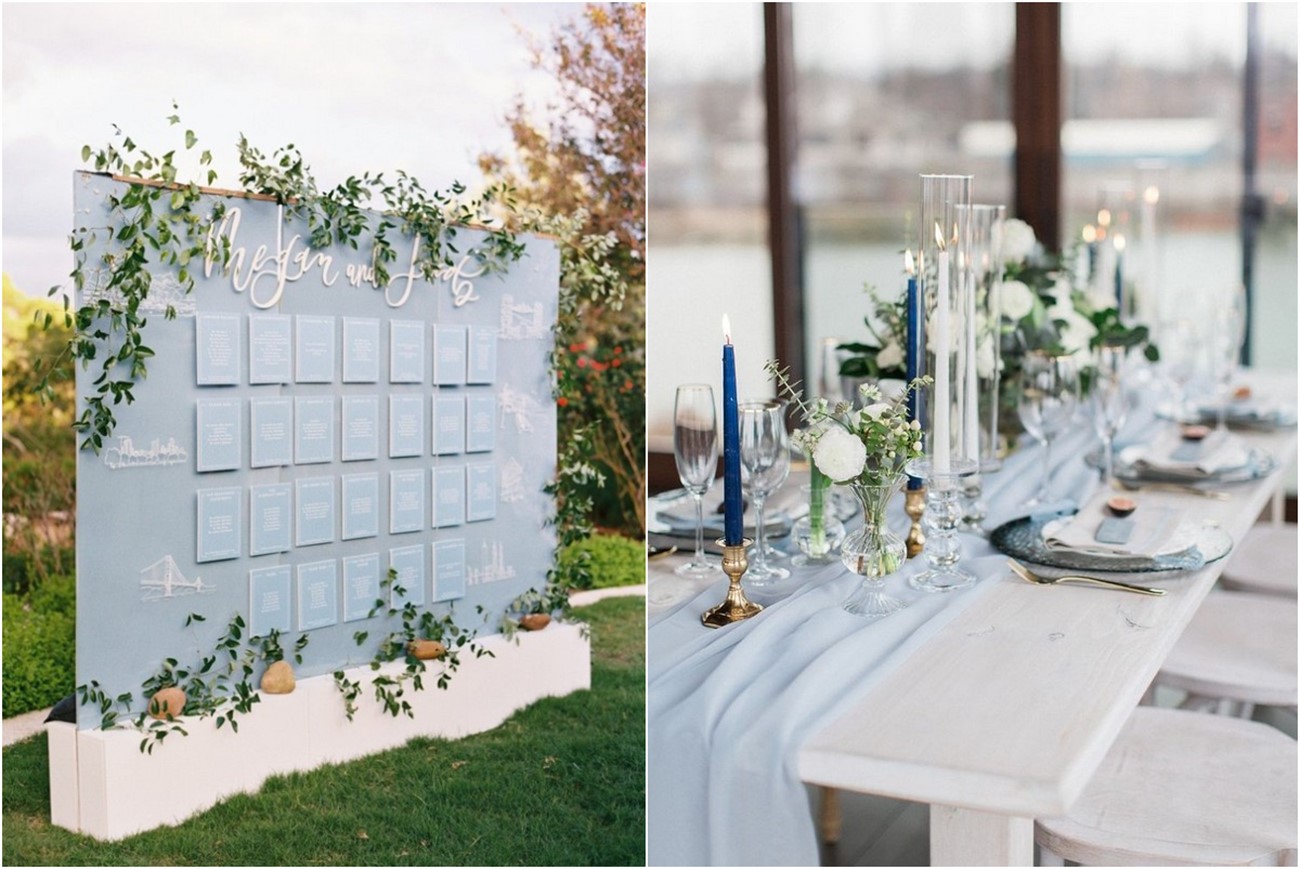 20 Spring Summer Light Blue and Green Wedding Colors
Modern spring wedding ideas include lots of bright and cheerful flowers, modern light blue vases filled with flowers, wedding cakes coated with thick icing and light blue flowers, and bouquets that look like they were handpicked from a field of wildflowers. Super sweet and chic!
Color inspiration: light sky blue, hydrangea blue, sage green, light green, peach and green.
Light Blue and Green Wedding Color
When it comes to wedding colors, blue and green are a perfect match. Light blue isassociated with trust, wisdom, and loyalty. Green is the color of life and growth. It is also said to represent harmony, nature, and fertility. Combined, these colors create a tranquil and serene feeling, perfect for a wedding day.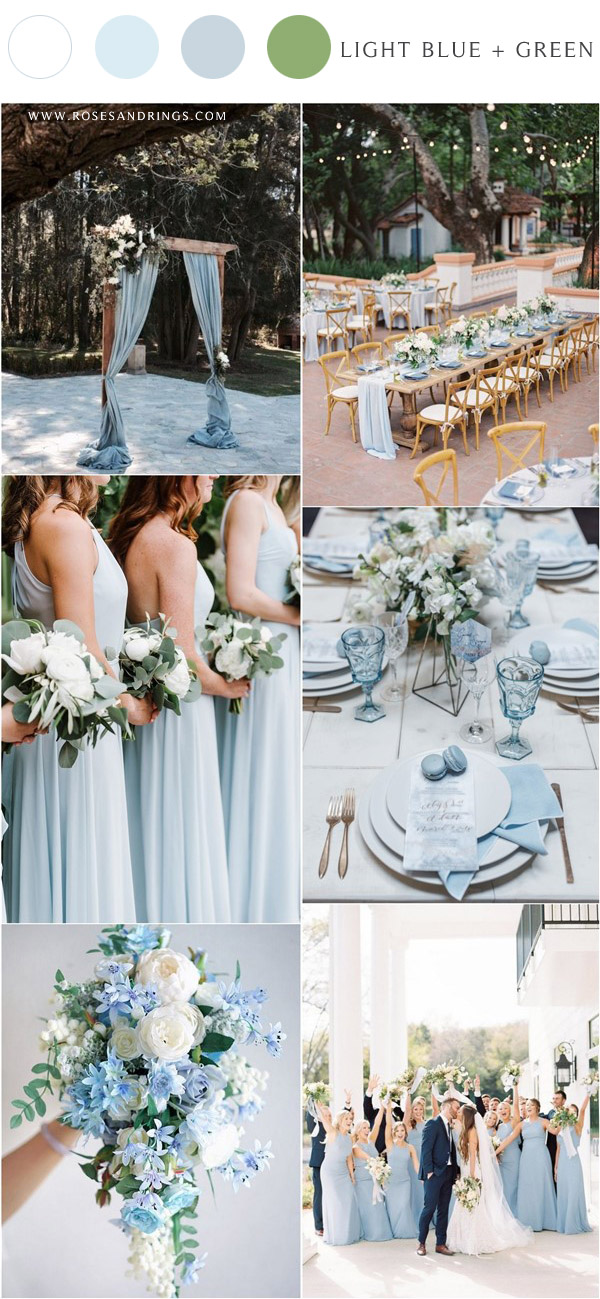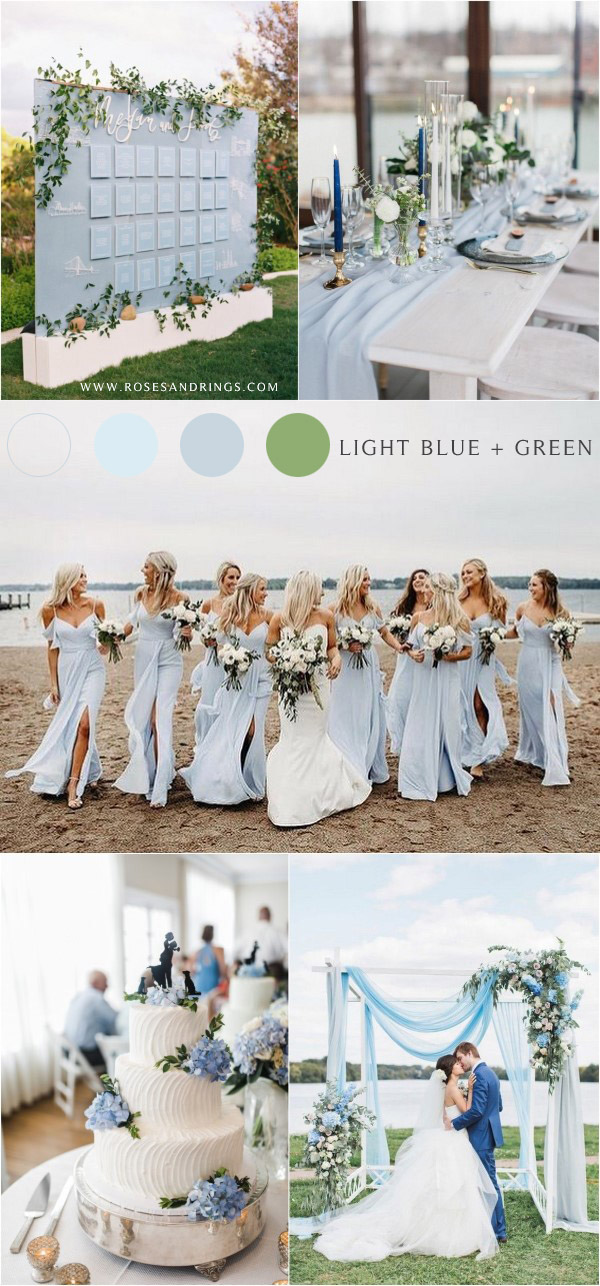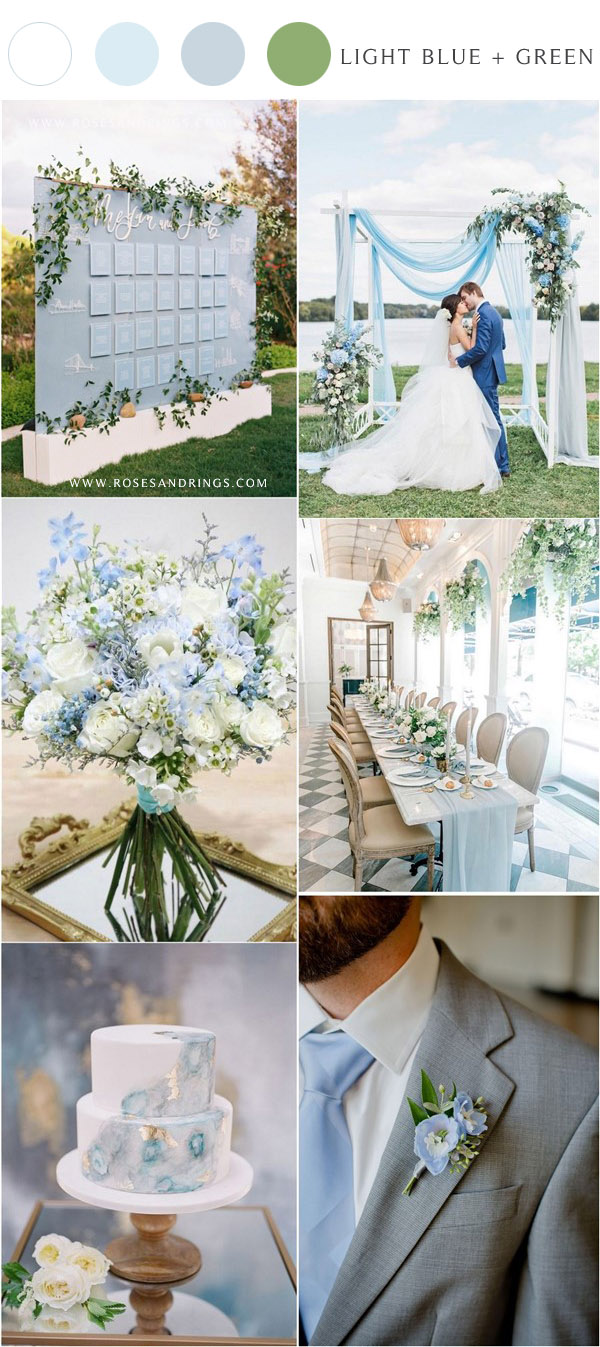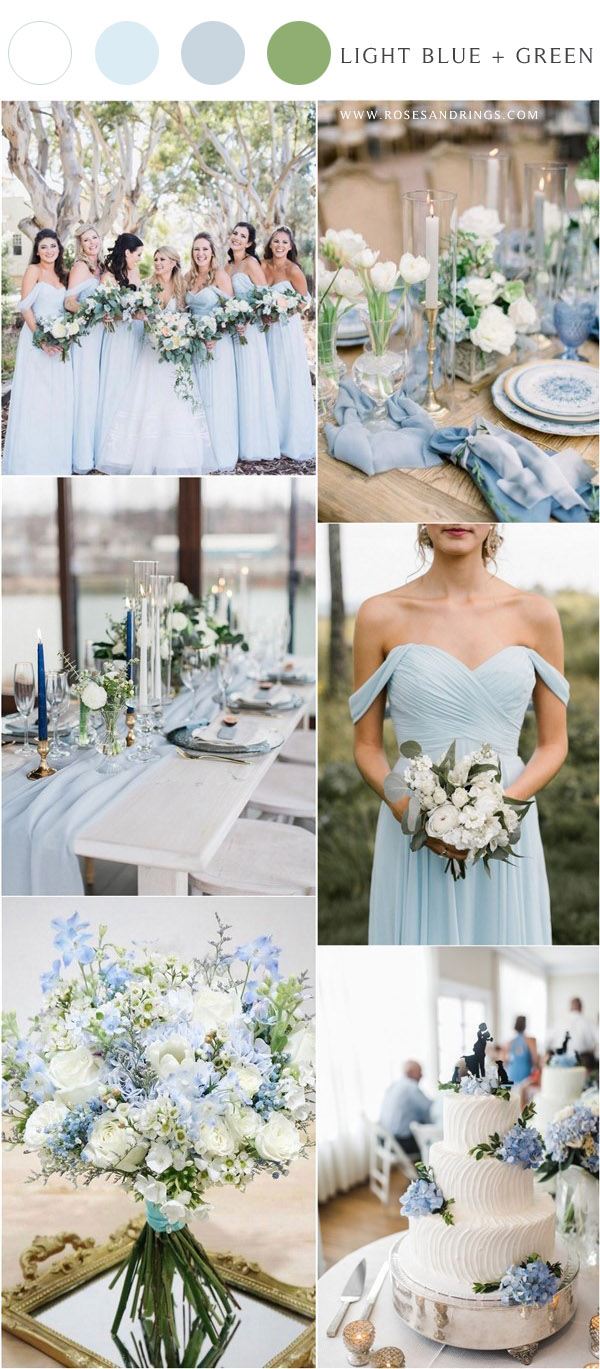 Wedding Arches
Delicate light blue and green wedding arches adorned with flowers and greenery are the perfect way to add a romantic touch to your wedding ceremony. These beautiful arches are the perfect backdrop for your nuptials and will make your wedding photos truly unforgettable.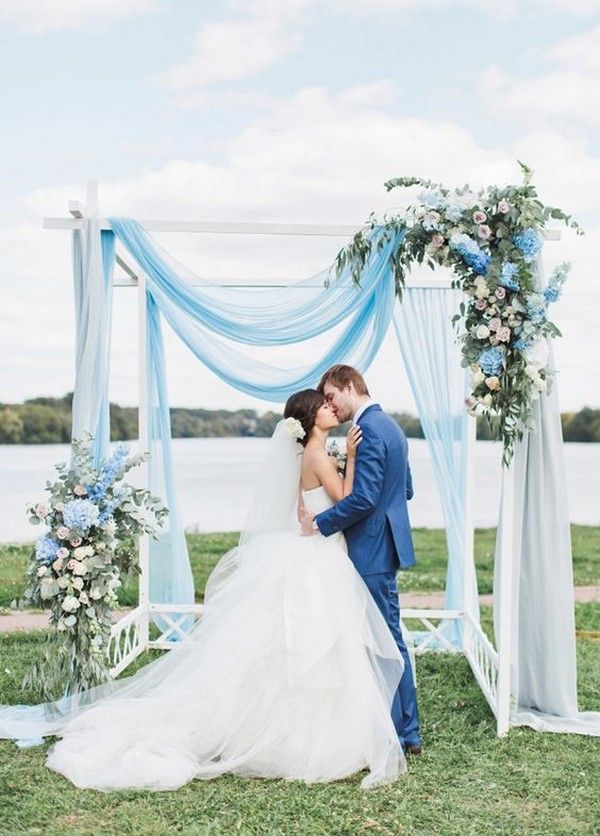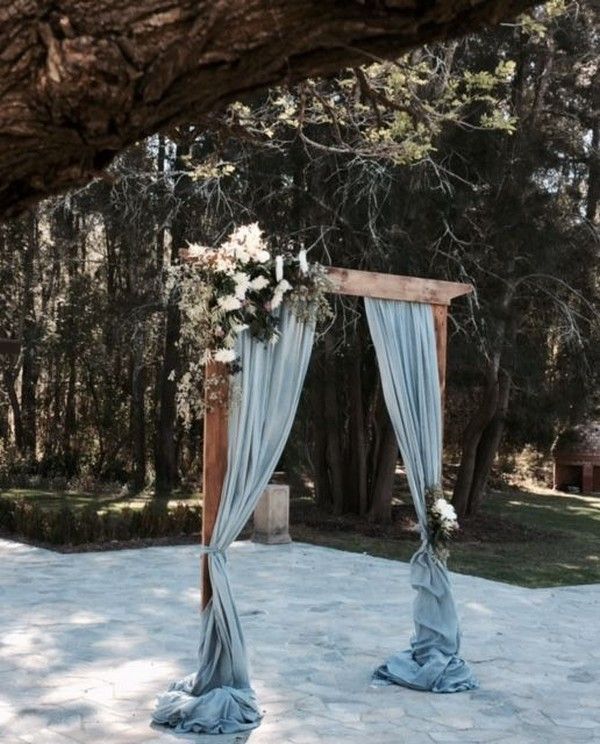 Wedding Bouquets
For a light and airy wedding, blue and green bouquets are a perfect choice. From baby's breath to hydrangeas, there are many beautiful flowers that come in these colors. Whether you want a small posy or a large arrangement, there are plenty of ways to incorporate these colors into your wedding day.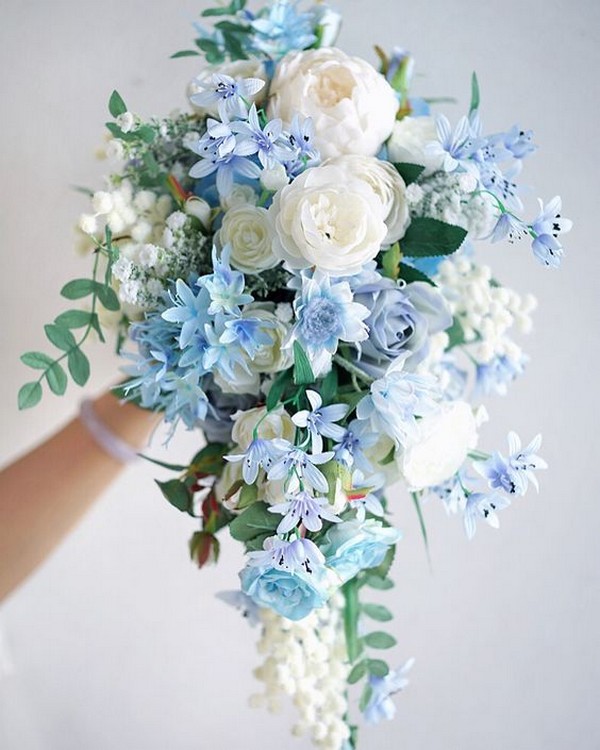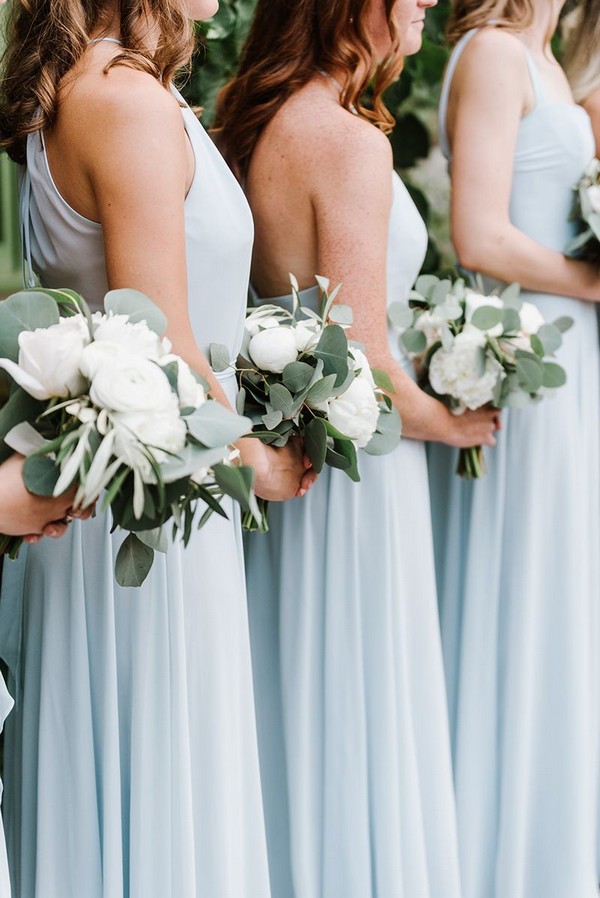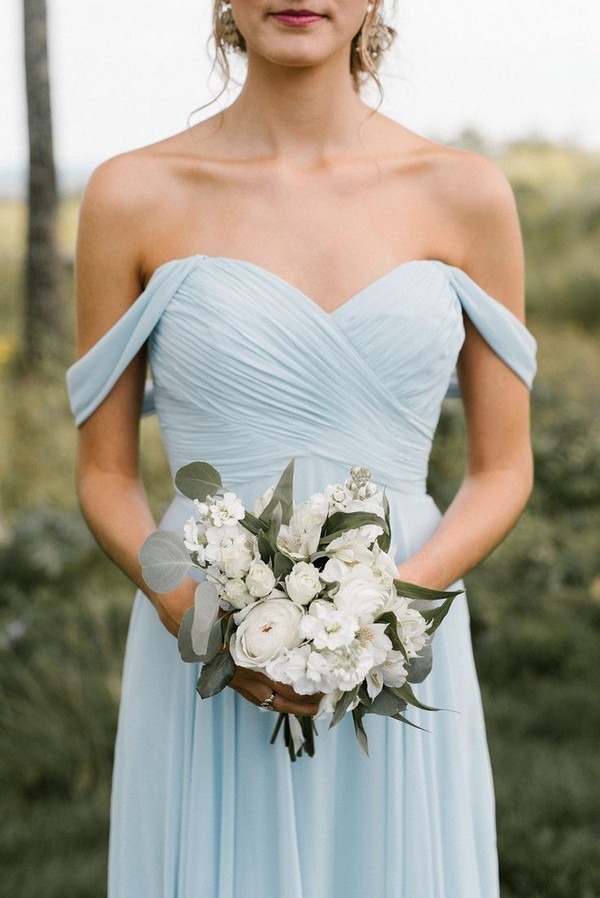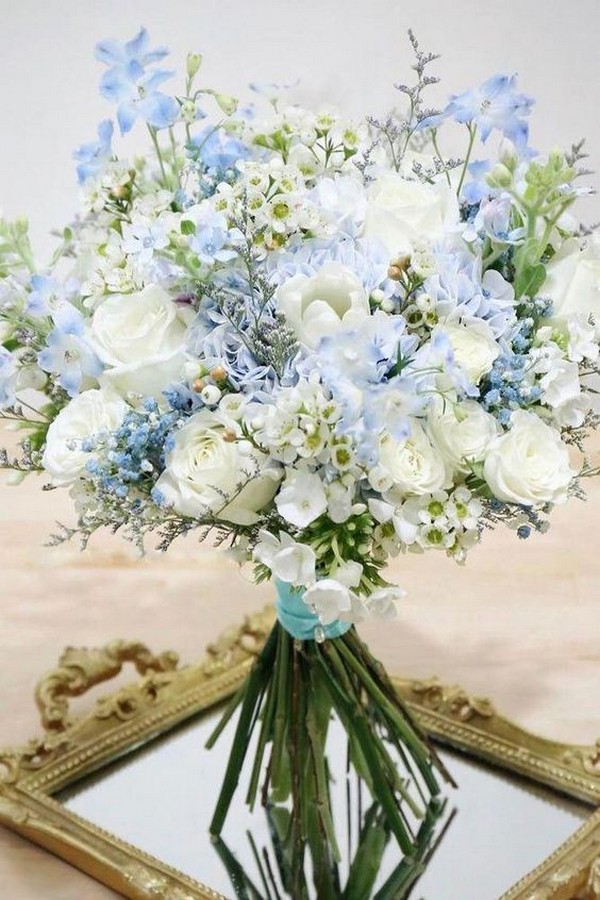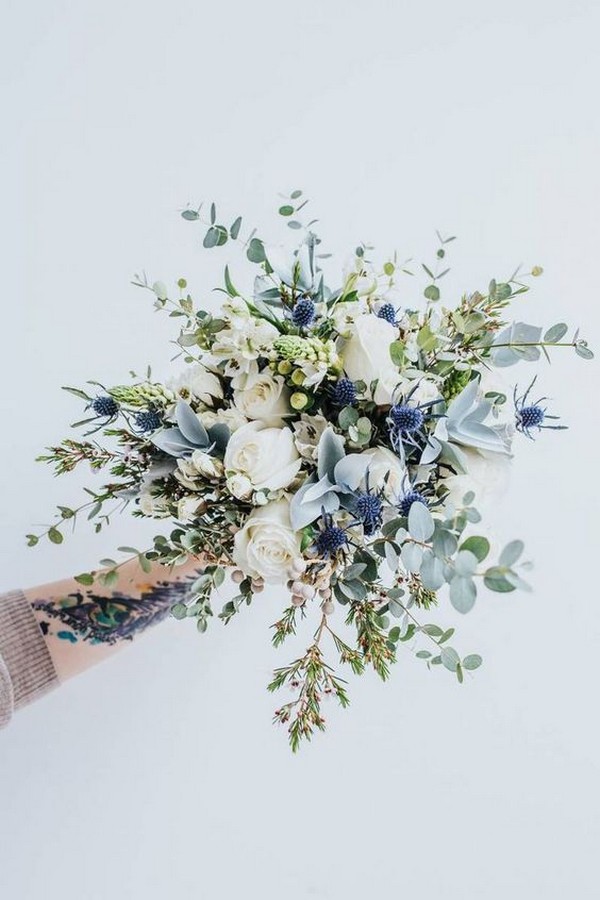 Wedding Cakes
Light blue and green wedding cakes are the perfect way to add a splash of color to your wedding. Whether you want a two-tiered cake or a four-tiered cake, these cakes will make a statement.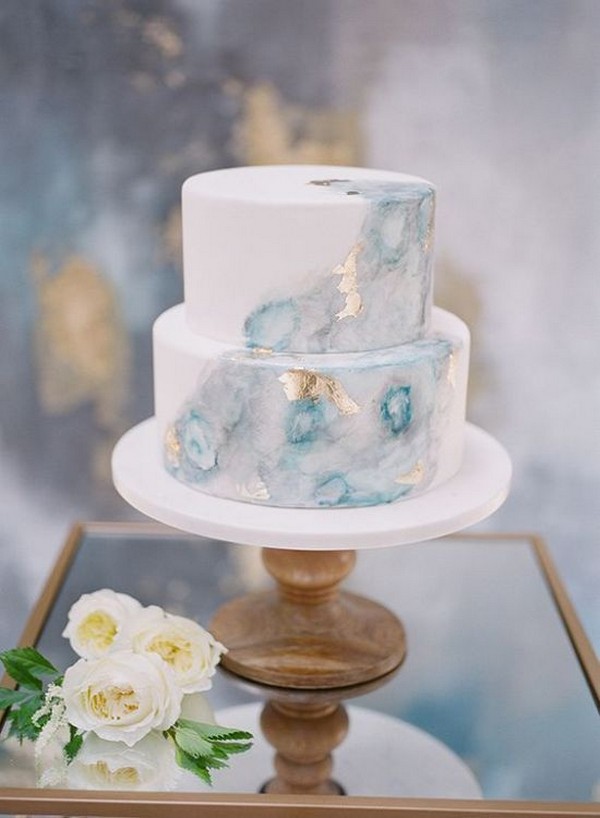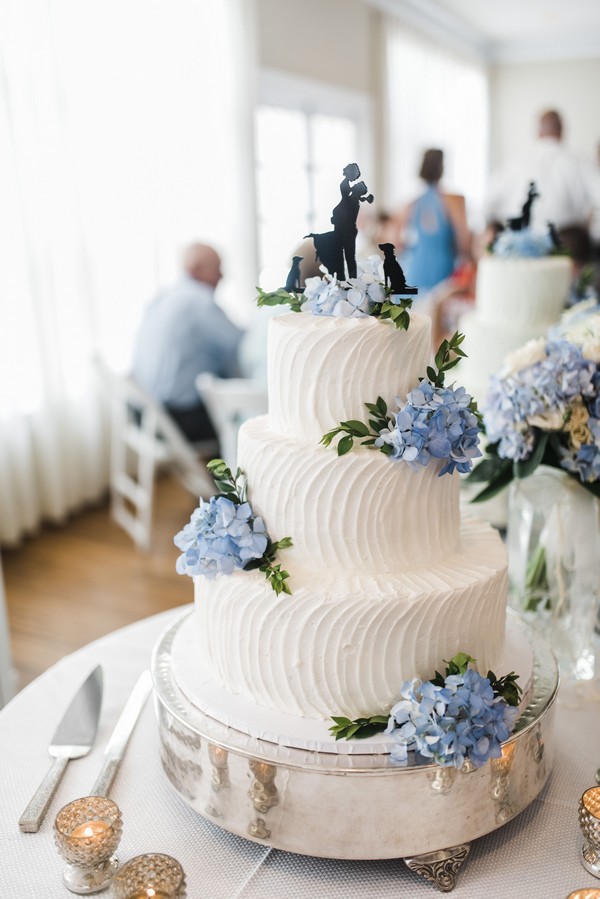 Wedding Centerpieces
For a light and airy look at your reception, use light blue fabric to create draping or table runners. Then, top it off with green centerpieces for a touch of color.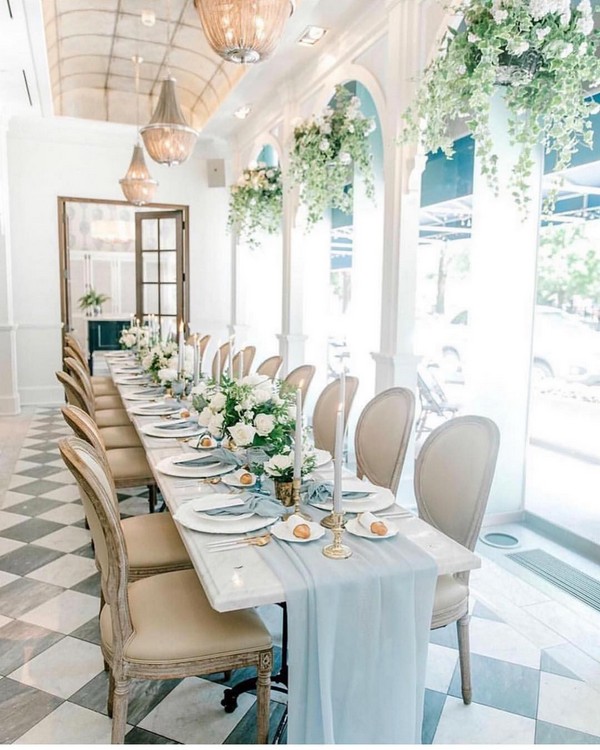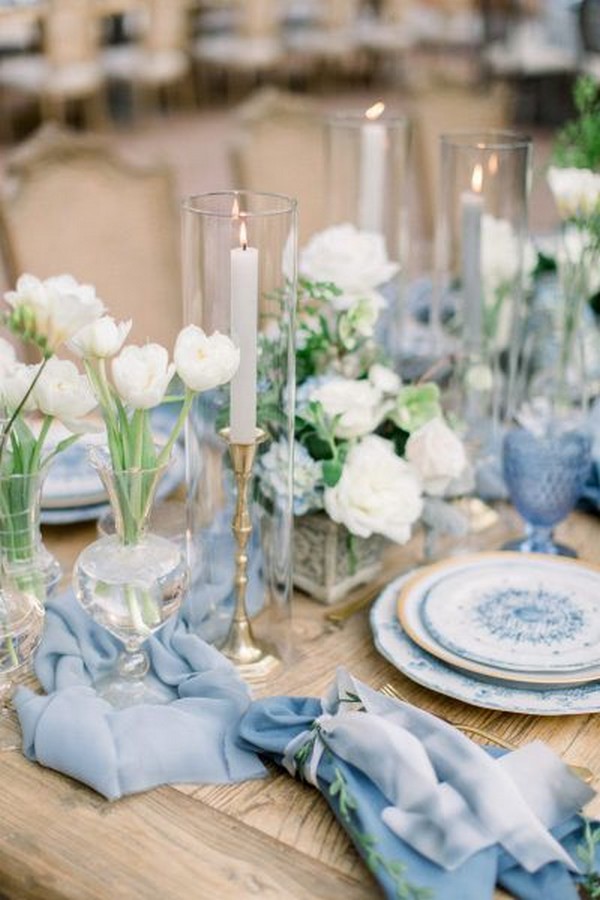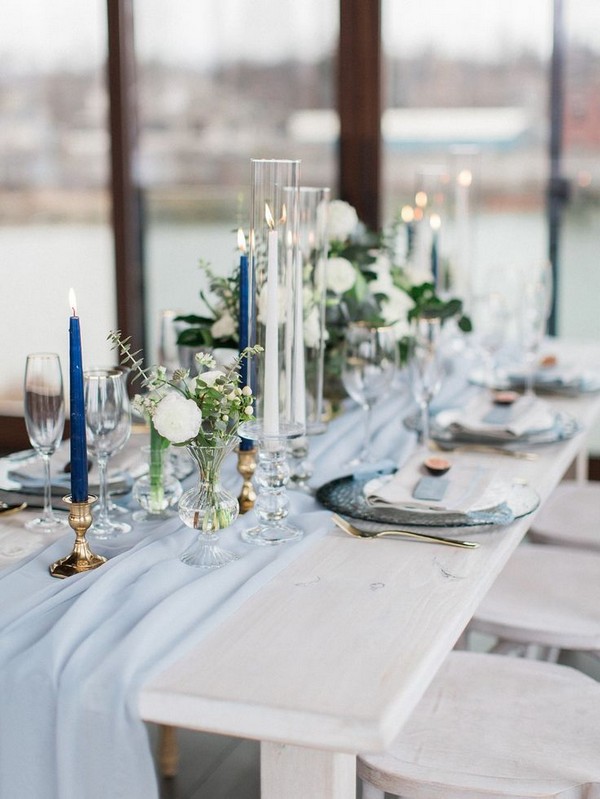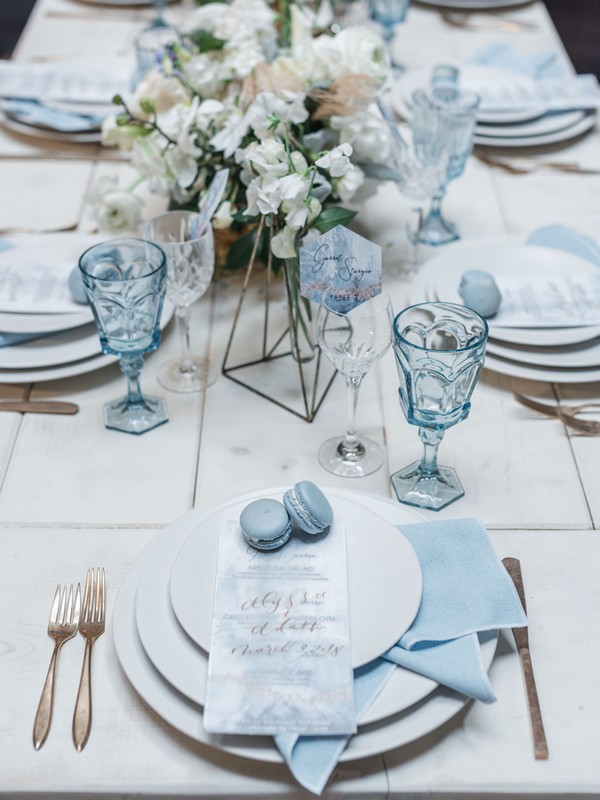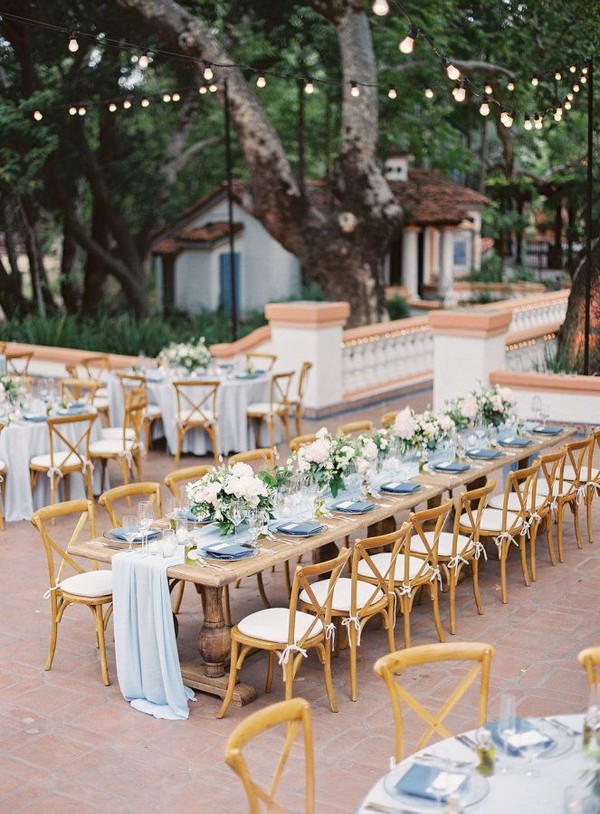 Bridesmaid Dresses
If you're looking for something light and airy for your spring or summer wedding, look no further than light blue bridesmaid dresses! This delicate color is perfect for a laid-back outdoor ceremony or a fun and festive reception. Plus, your girls will love how they look in these pretty dresses!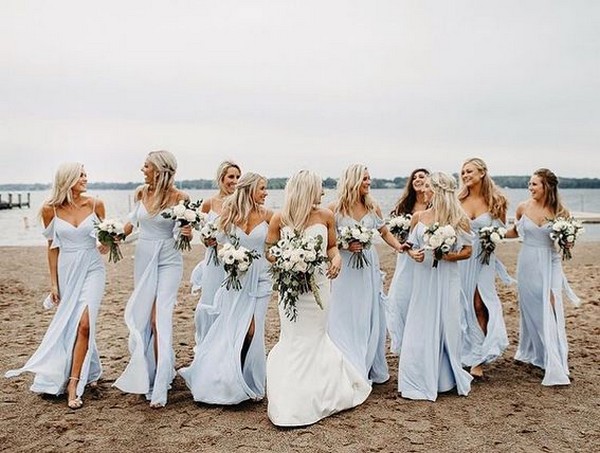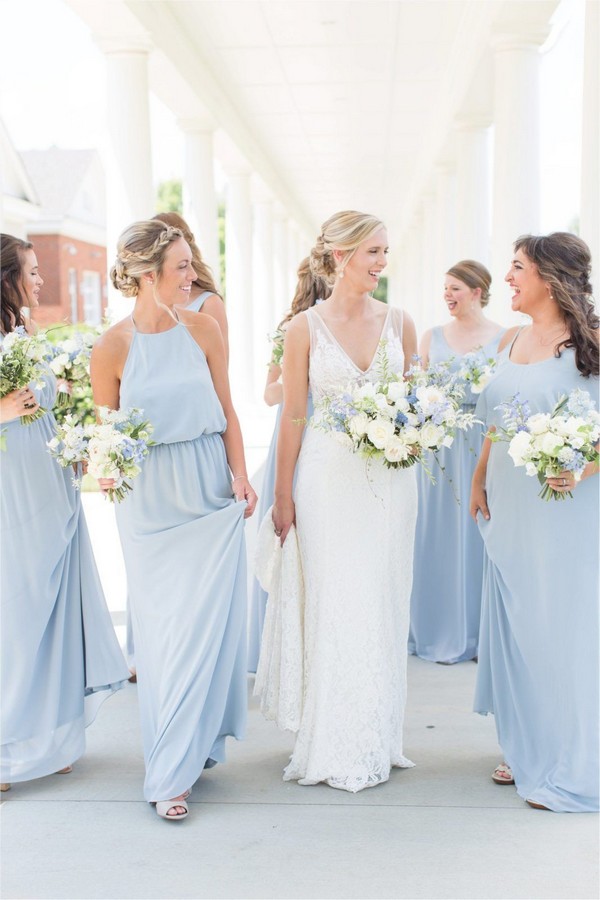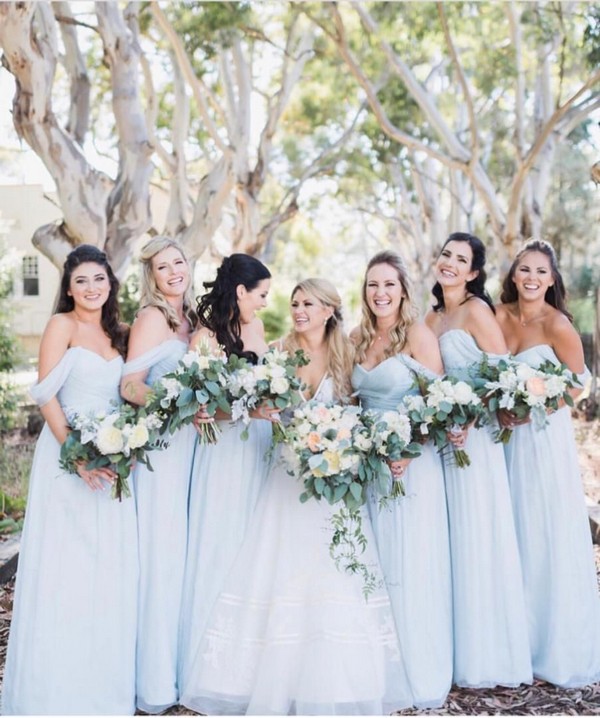 Wedding Seating Chart Wall
This light blue wedding seating chart wall is perfect for your spring or summer wedding! The wall is covered in light blue fabric and has a greenery wreath in the center. The wreath is made of eucalyptus leaves and baby's breath. This seating chart is perfect for a garden or beach wedding!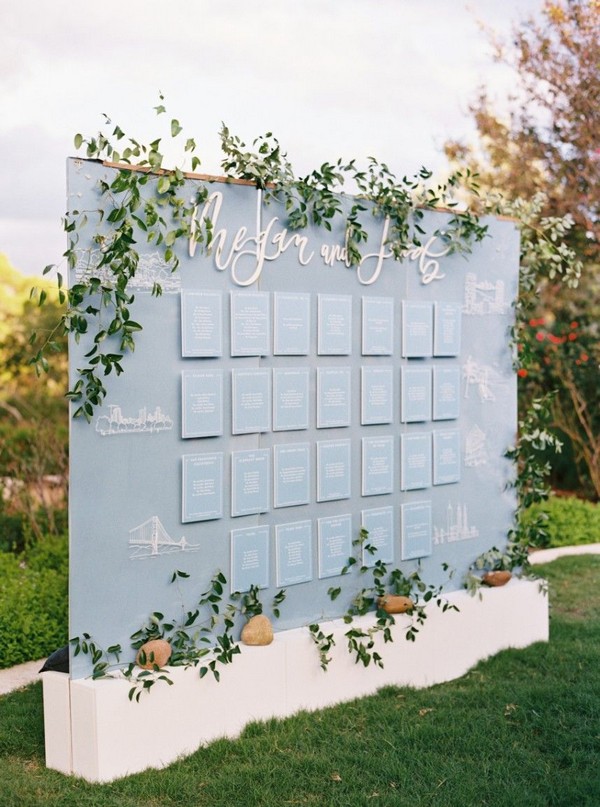 Groom Boutonnieres
Delphinium blooms in a light blue hue make for a beautiful and unique boutonniere. Perfect for a summer wedding, this boutonniere is sure to add a touch of elegance to any groom's look.