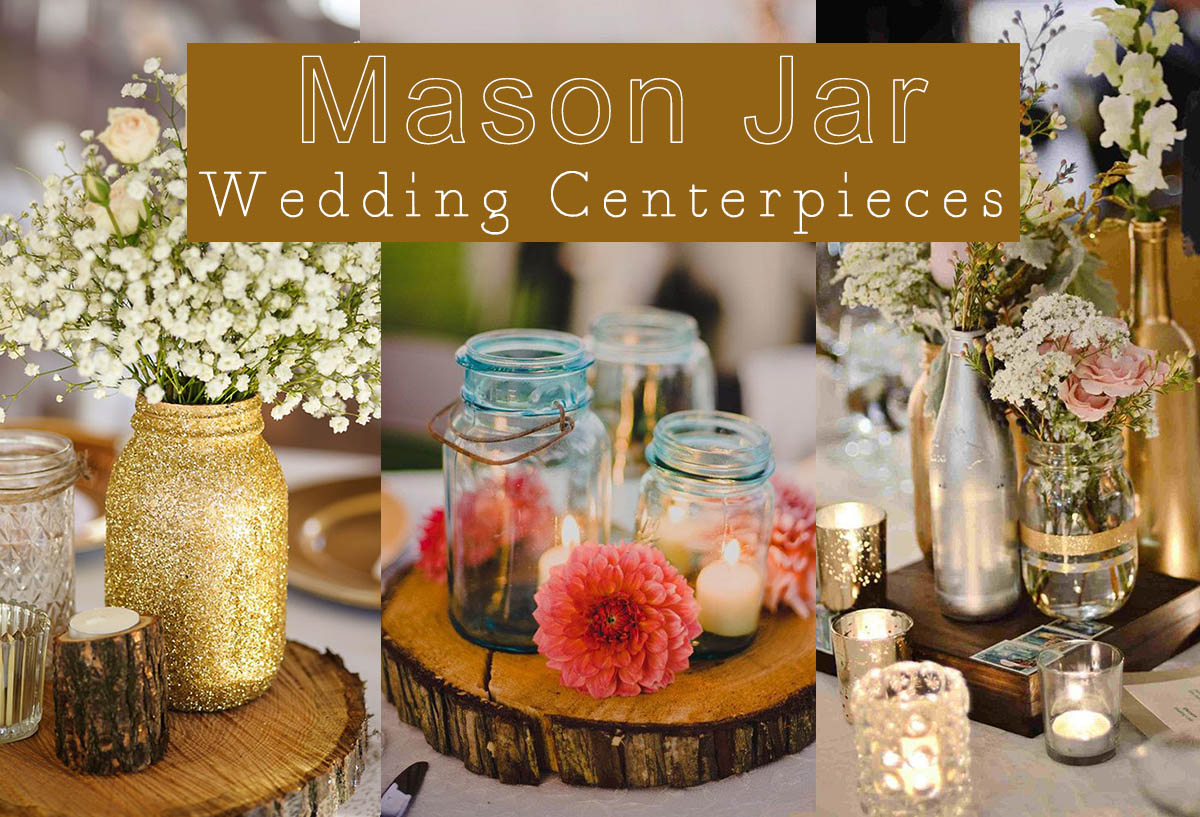 16 Best Mason Jar Wedding Centerpieces 2023
If you're looking for a simple and cheap way to spruce up your wedding, mason jars are the answer. They're easy to find, they come in all shapes and sizes, and they can be used as everything from centerpieces to vases. Here are some ideas that will help get you inspired: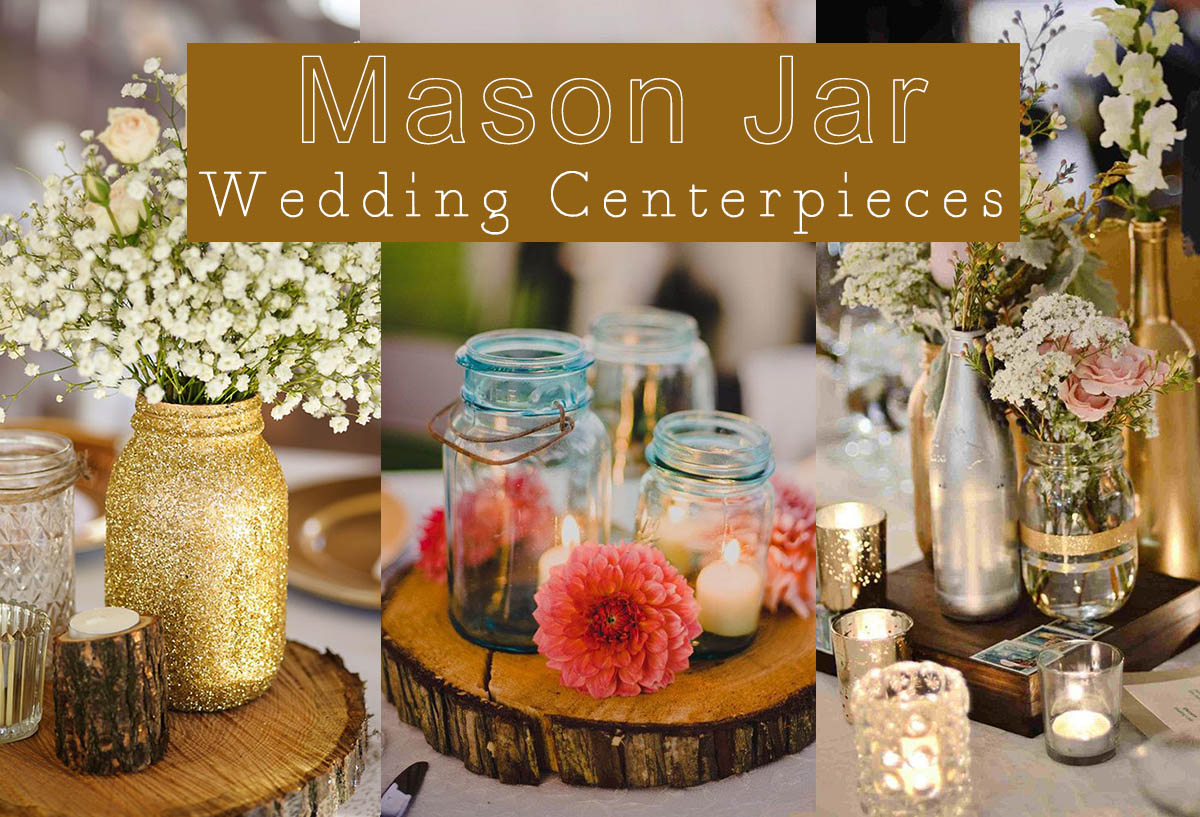 Mini mason jar centerpieces
When it comes to mini centerpieces, mason jars are a great choice. You can fill them with flowers, candles or other decorations. If you're feeling festive, they make a fun way to dress up the table and give out treats instead of candy (though if you're having your wedding outside on a warm day in July, we highly recommend the candy). The best part is how versatile these little beauties are: they'll fit just about anywhere!
Here are some examples of how to use mini mason jars as wedding centerpieces:
Use large clear glass mason jars that look like large light bulbs and place votive candles inside them so they glow from within. They're perfect for small tables where there isn't enough room for larger vases/centerpieces such as tulips or roses—or even carnations! Just make sure that what goes inside will stay upright (i.e., no water!) because it's best not being tipped over during dinner time when everyone's eating their meals at once."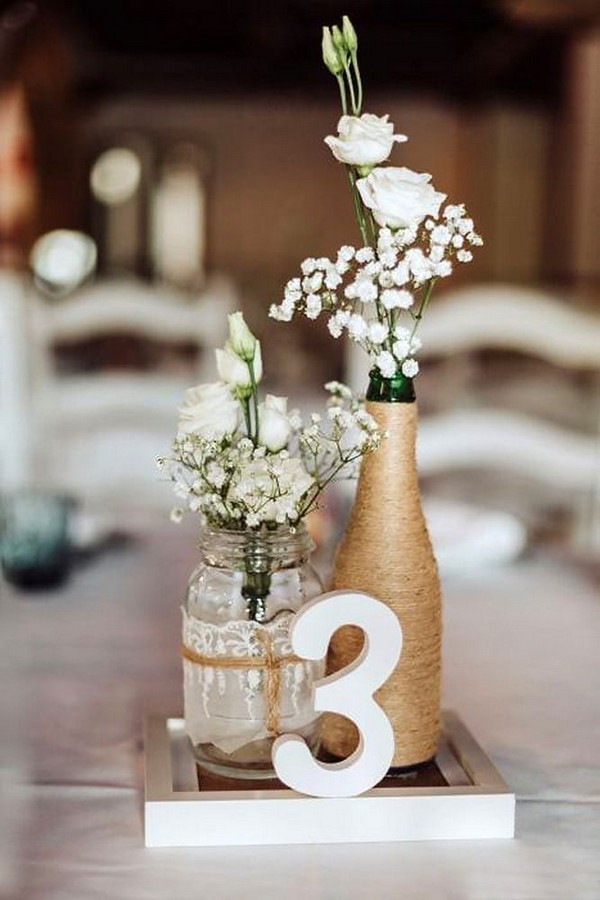 Gilded mason jars
A gold spray paint will give your mason jars an instant glamour boost. It's best to spray these flowers with a clear glass jar so that you can see the pretty blooms shining through.
To create this look, first line up your mason jars and fill them with faux flowers in coordinating colors. Then attach gold ribbon around one of the openings on the jar, letting it hang down over the edge of the container so that it creates a curtain effect from below.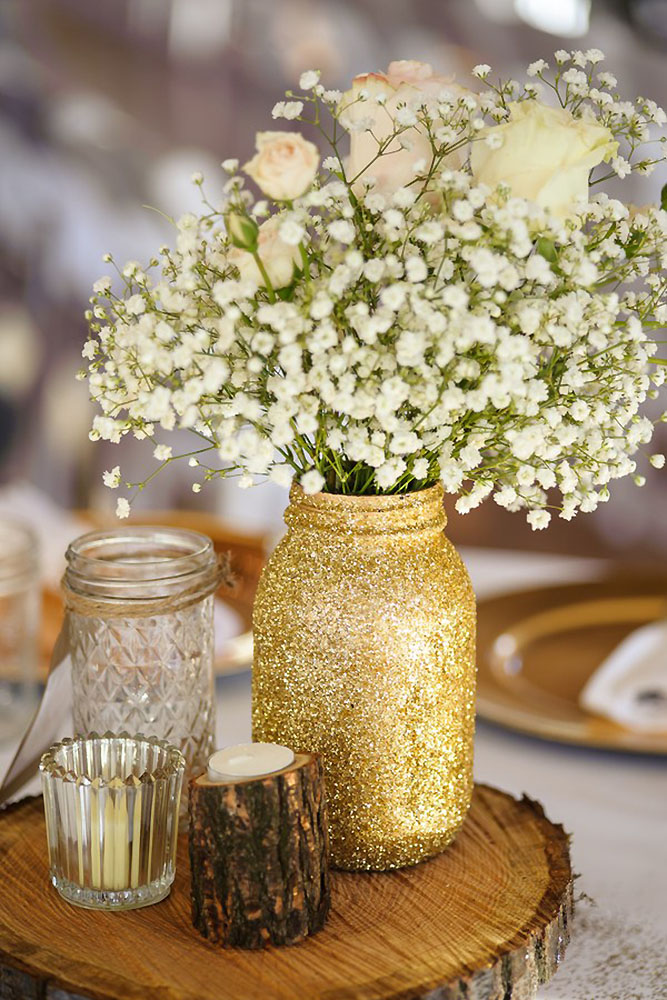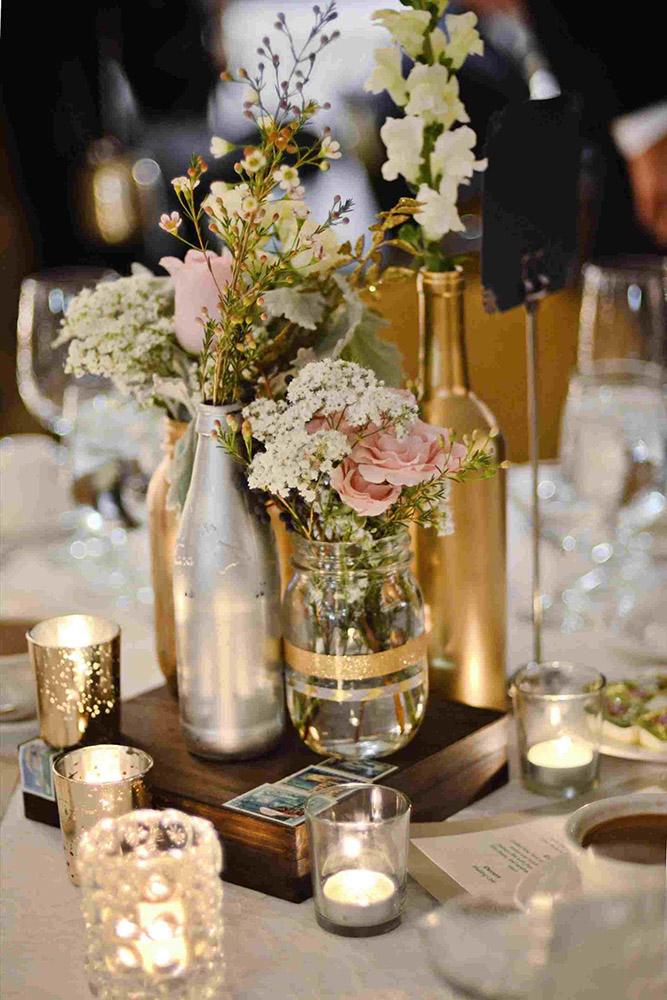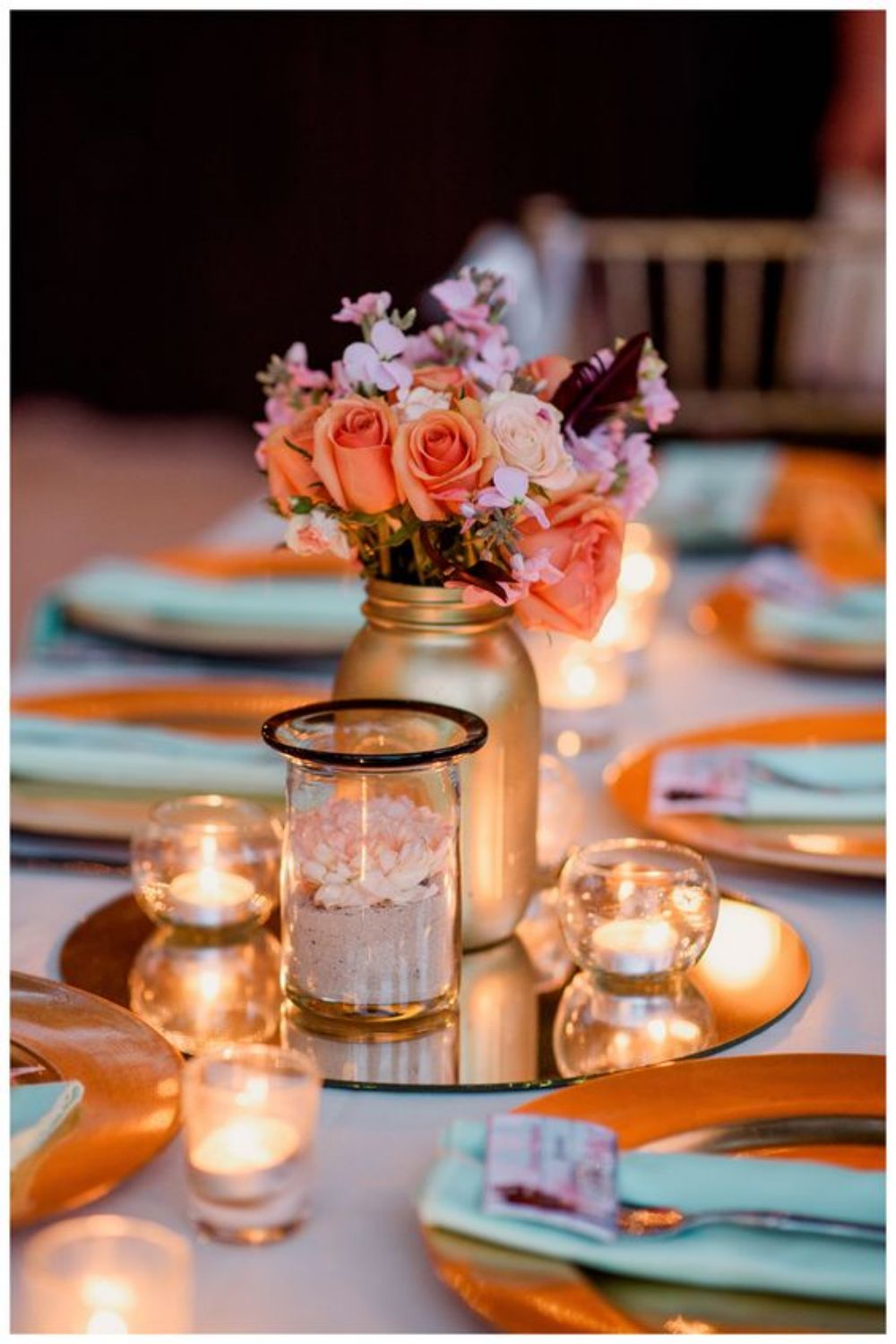 Greenery mason jar centerpieces
This is one of the easiest mason jar centerpieces to create. All you need is a jar, fresh greenery, and some ribbon or twine. You can get pretty creative with this one by using different types of greenery (leaves, flowers, etc.) and adding some color (or not). If you want to add in your own personal touch, try adding a few dried flowers from your wedding bouquet or centerpiece that matched the theme of your wedding.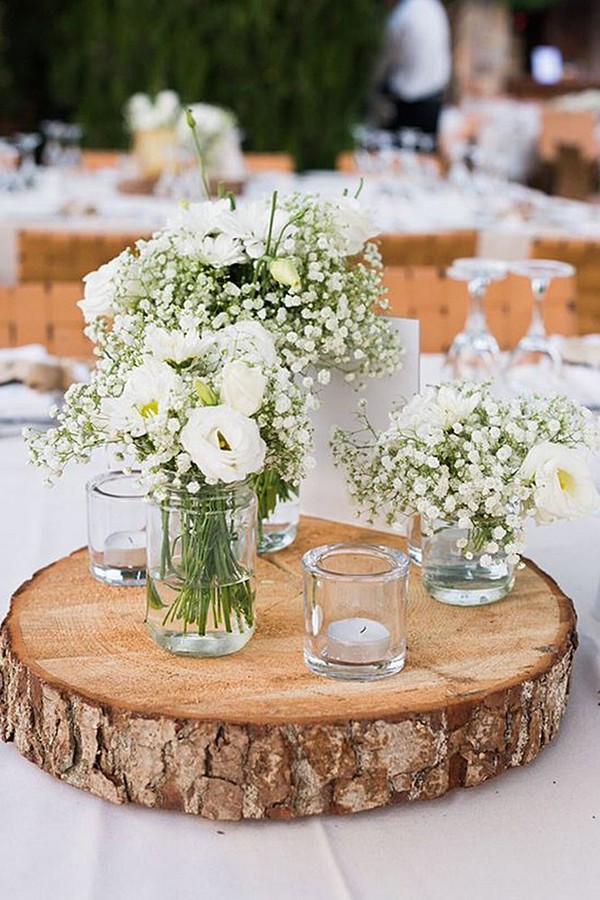 Mason jar flower arrangements
Use flowers in your wedding colors. If you're having a theme wedding, this will be especially easy. But even if you're not, it's always fun to incorporate some of the shades and hues of your favorite color palette into your centerpieces.
Use flowers that are in season. This may seem obvious, but unless you live in an area with year-round blooms (or want to pay exorbitant prices for imported flowers), don't attempt anything that requires roses or peonies at the height of their bloom. Instead, opt for seasonal options like dahlias or hydrangeas—they may not be able to withstand travel well enough for long distance delivery, but they'll look great at home!
Use easy-to-find and cheap flowers as filler between larger arrangements when doing DIY centerpieces. We've heard from many brides who've had success using wildflowers from nearby fields or forest preserves; others have used cuttings from their own gardens' plants too!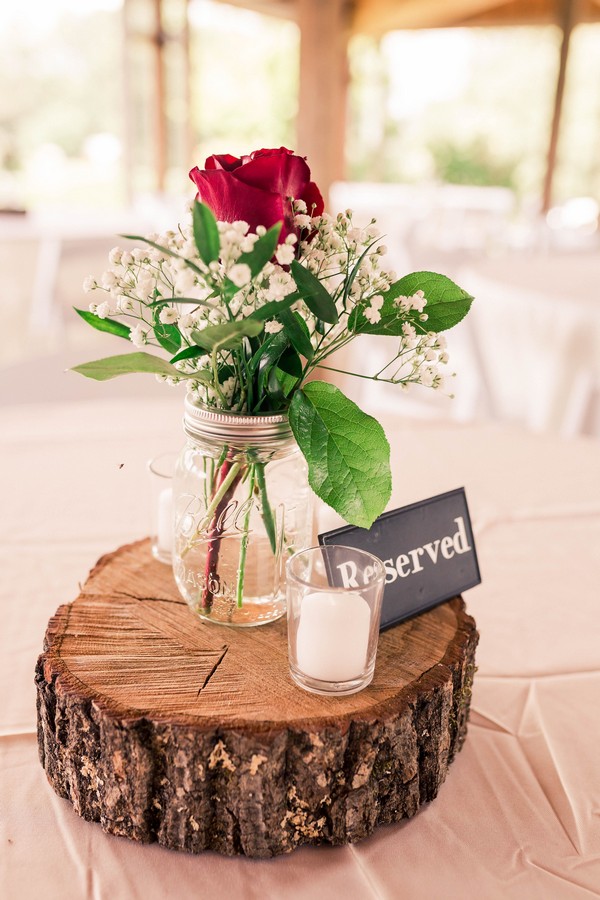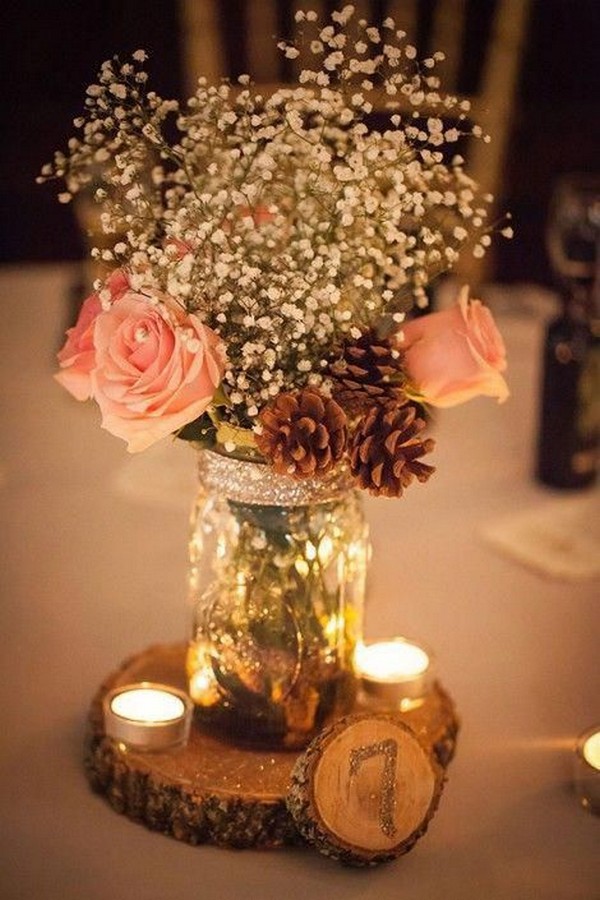 Painted mason jars
To paint mason jars, you can use acrylic craft paints or spray paint. You should avoid using enamel paint as it's not food safe and might cause your jar to rust.
To start, wash the outside of the jar with soap and water so that there's no residue left on it. After you've washed off any dirt or dust from handling, get out your paints and brushes! You'll probably want several colors in different shades—it all depends on what look you're going for!
If you want to try something more complex than just painting a solid color on your jar (like writing), then I recommend drawing out your design first with pencil crayons or pens before starting to paint. Not only does this help prevent mistakes from happening later down the line when it comes time for sealing everything off with varnish; but also allows for additional creativity since there isn't much room available inside each container where things like letters could fit comfortably without overlapping other elements nearby too much; resulting in poor quality results overall when viewed from afar."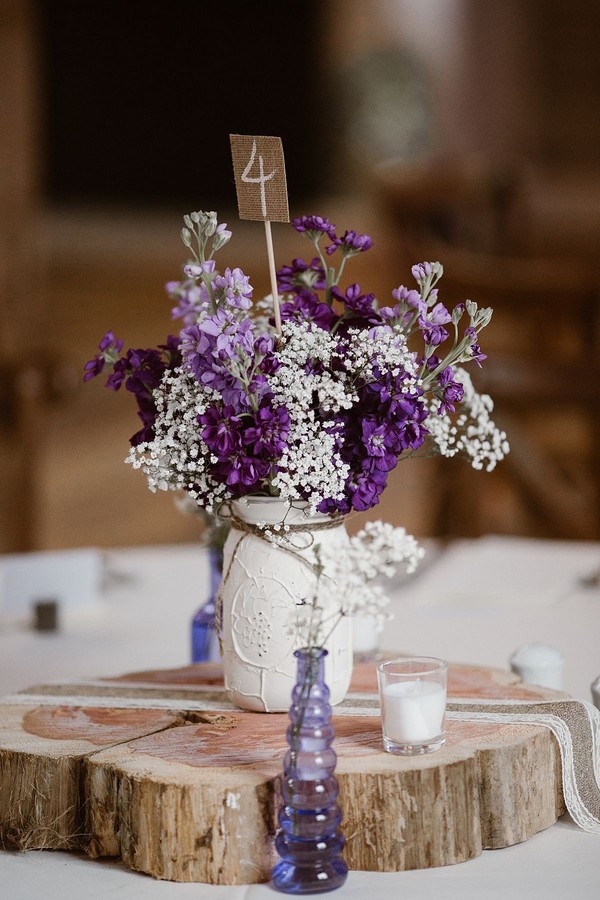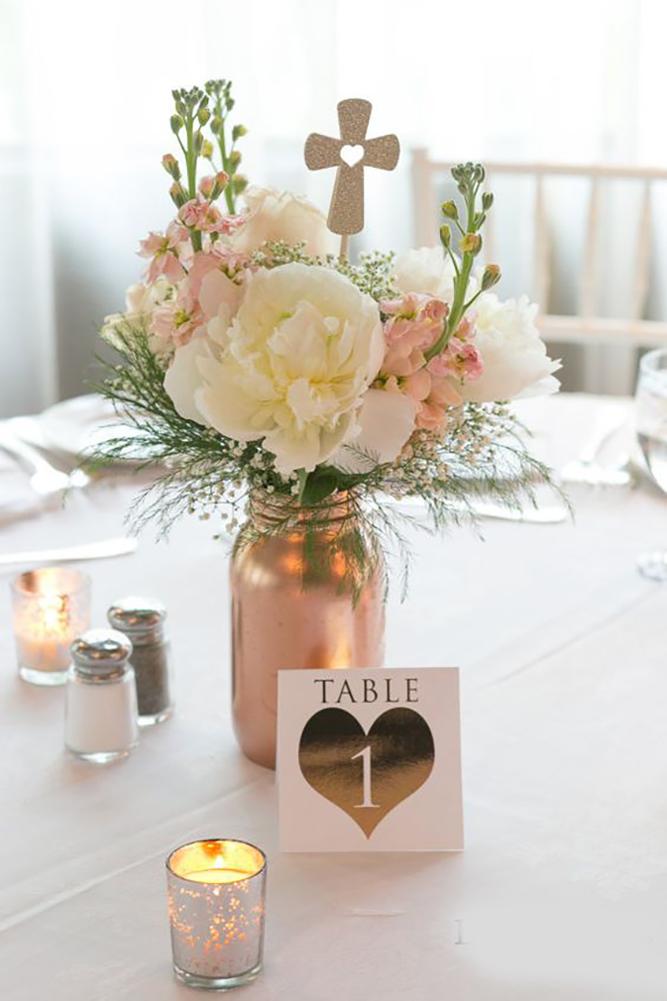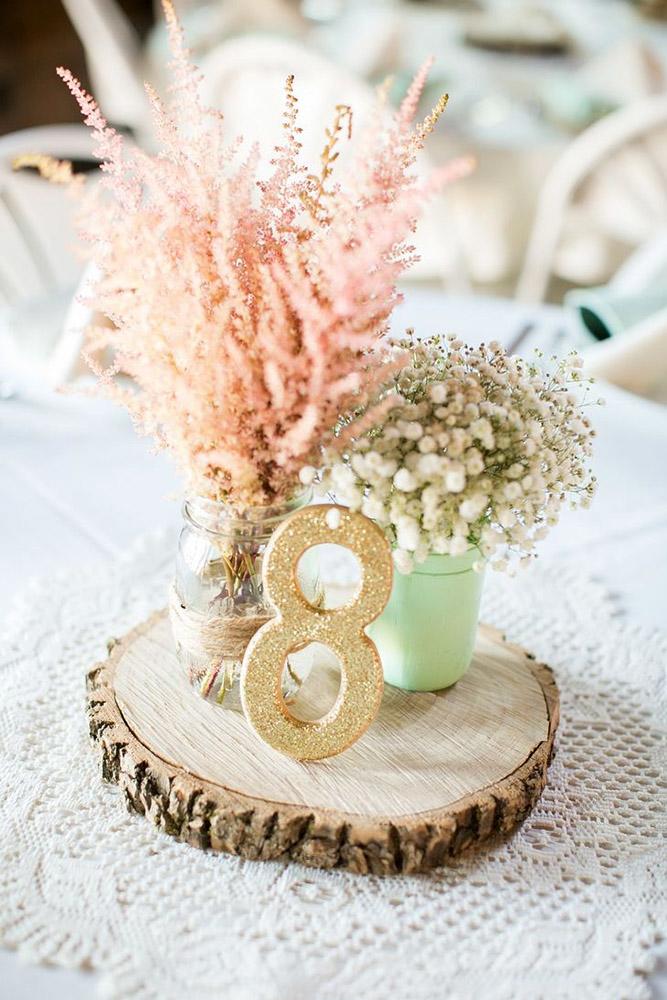 Rustic wedding centerpieces with a vintage feel
To create rustic wedding centerpieces with a vintage feel, you'll need:
Mason jars of varying sizes (we used pint and half-pint) in various glass finishes. We used simple clear glass mason jars, but you can also get some that have more of a textured finish or even ones with colored glass lids. Just be sure to choose the size that works best for your table setting—if they're too tall, they will take up too much space on the table and make it hard for people to eat their food! You could also use terracotta pots as well if that fits better into your theme.
Flowers in shades of white, cream and green (we chose roses and ranunculus). If you don't like flowers at all, there are plenty of other options here like pinecones or even fake greenery! Just keep in mind what kind of vibe you want to go for when picking out materials for this project.
Twine or rope; this is optional but does help tie everything together nicely! We used rope because we wanted something rustic looking but also had enough texture so not everything looked super boring together…but any kind of twine would work great too!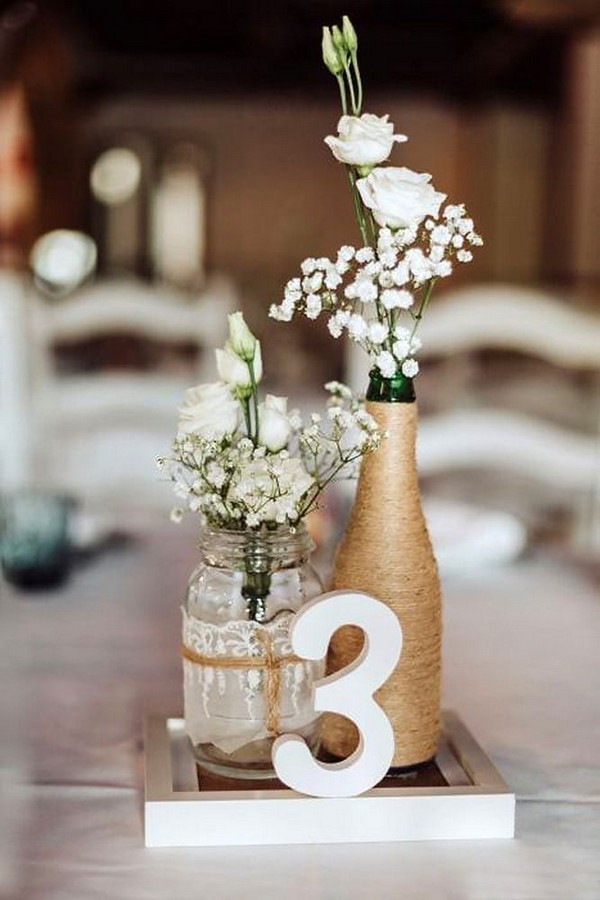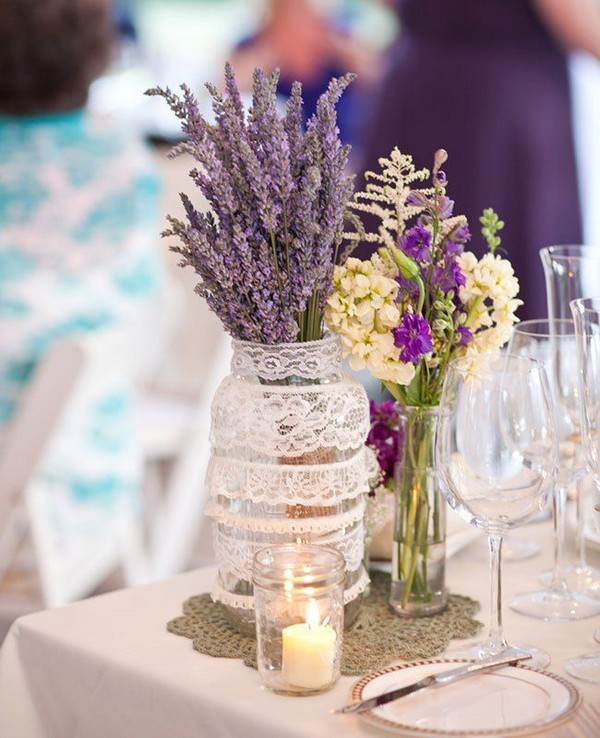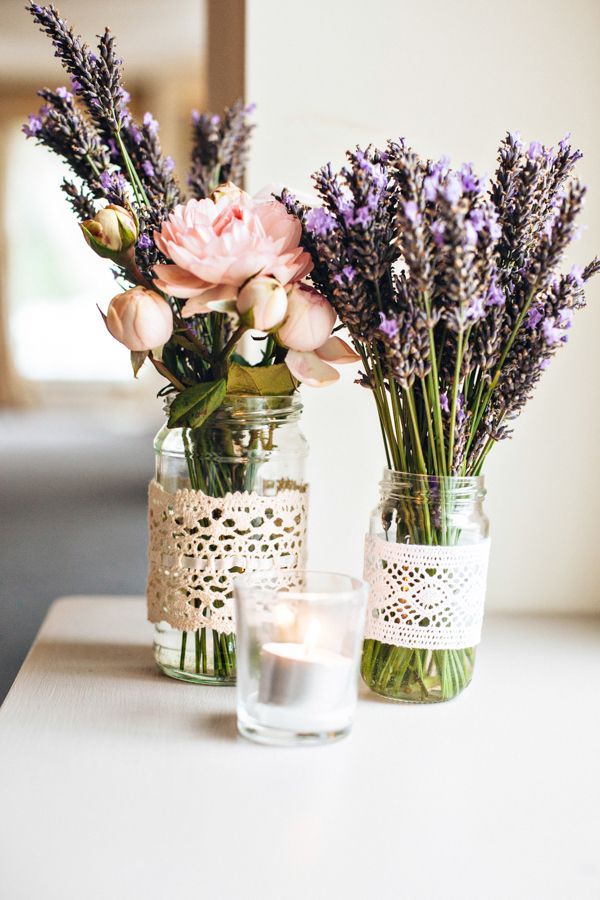 Mason jars full of candles
If you're a fan of candles and want to add a little bit more flair, consider placing a votive candle in each mason jar. This can be as simple as using battery-operated candles and mounting them on top of the lid or adding some flowers to the top of each jar.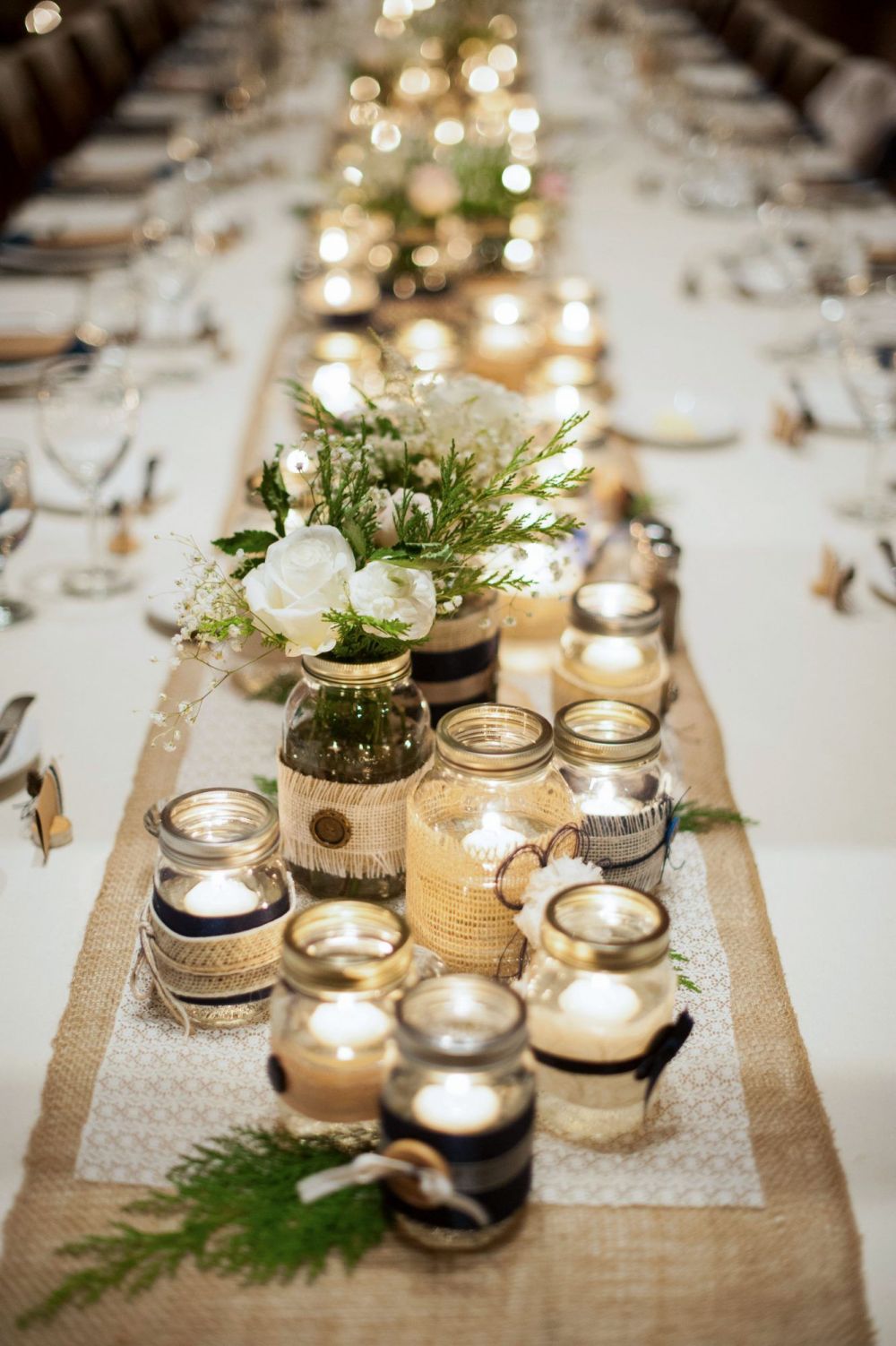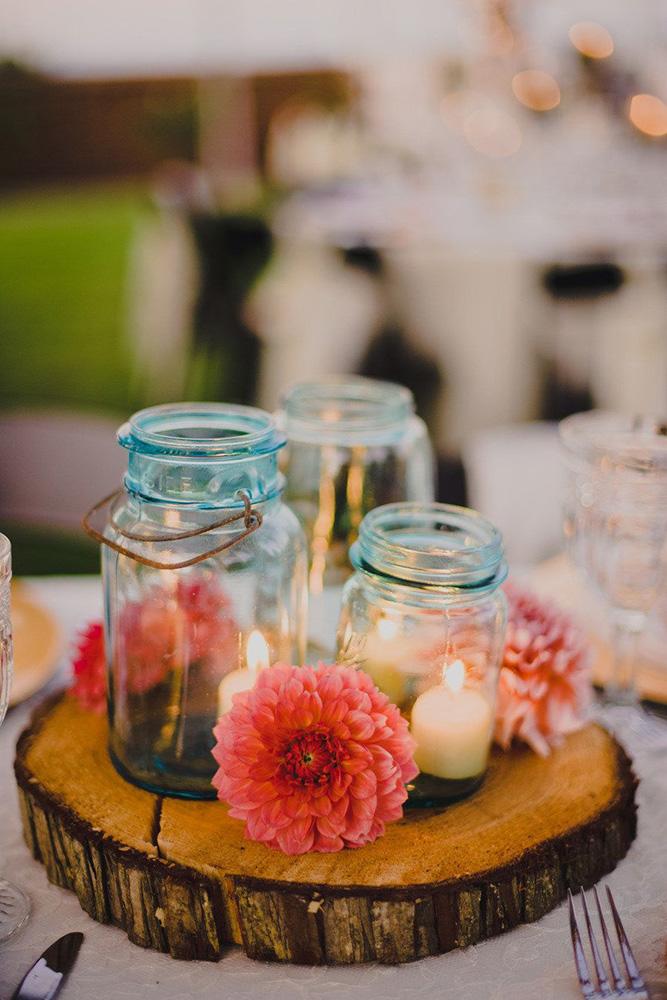 These mason jar ideas can make your wedding look beautiful.
Buy or create a floral arrangement.
Add a candle and/or floating candle holder.
Put the lid on the jar, and you're done!
Conclusion
Hopefully, you've found the perfect mason jar centerpiece for your wedding. If not, don't worry. There are plenty of other ideas out there! Remember that these are just a few possibilities and that you should always be willing to try something new.
---
Pin It and Read it Later!