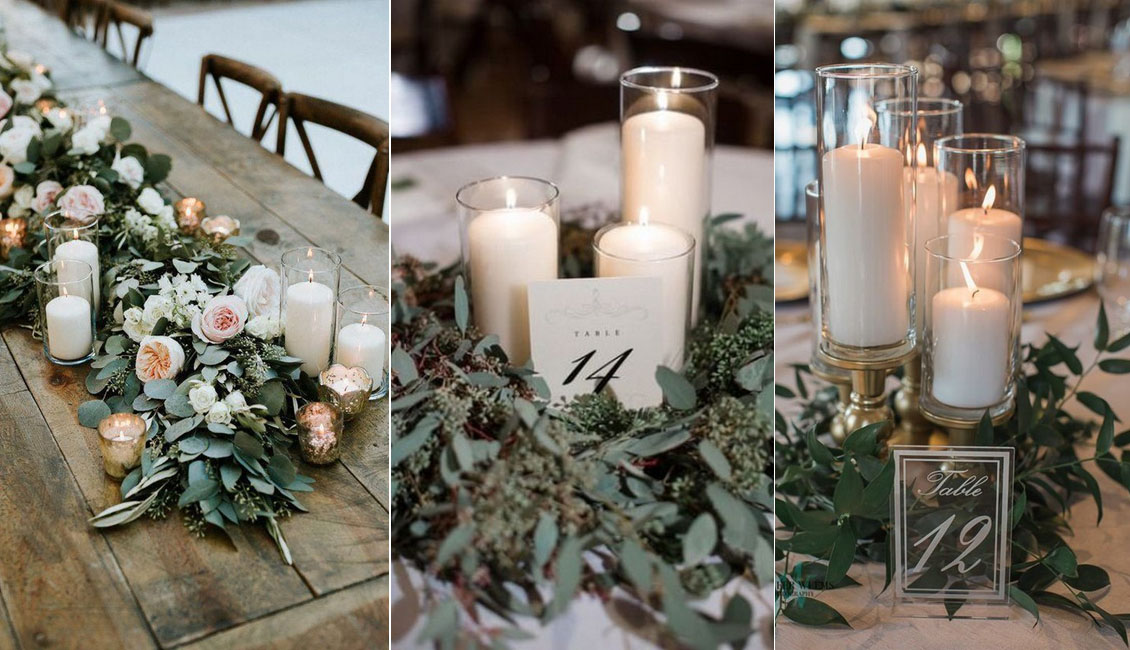 20 Romantic Simple Wedding Centerpieces With Candles
Table decor is an important aspect of planning your wedding reception, especially if you are having a sit-down meal. Choosing the right centerpieces and incorporating candles can help create a beautiful and inviting atmosphere. There are many different ways to pair candles and flowers to create stunning table decor, depending on your wedding theme and style. Here are a few more ideas for using candles and flowers to dress up your wedding reception tables: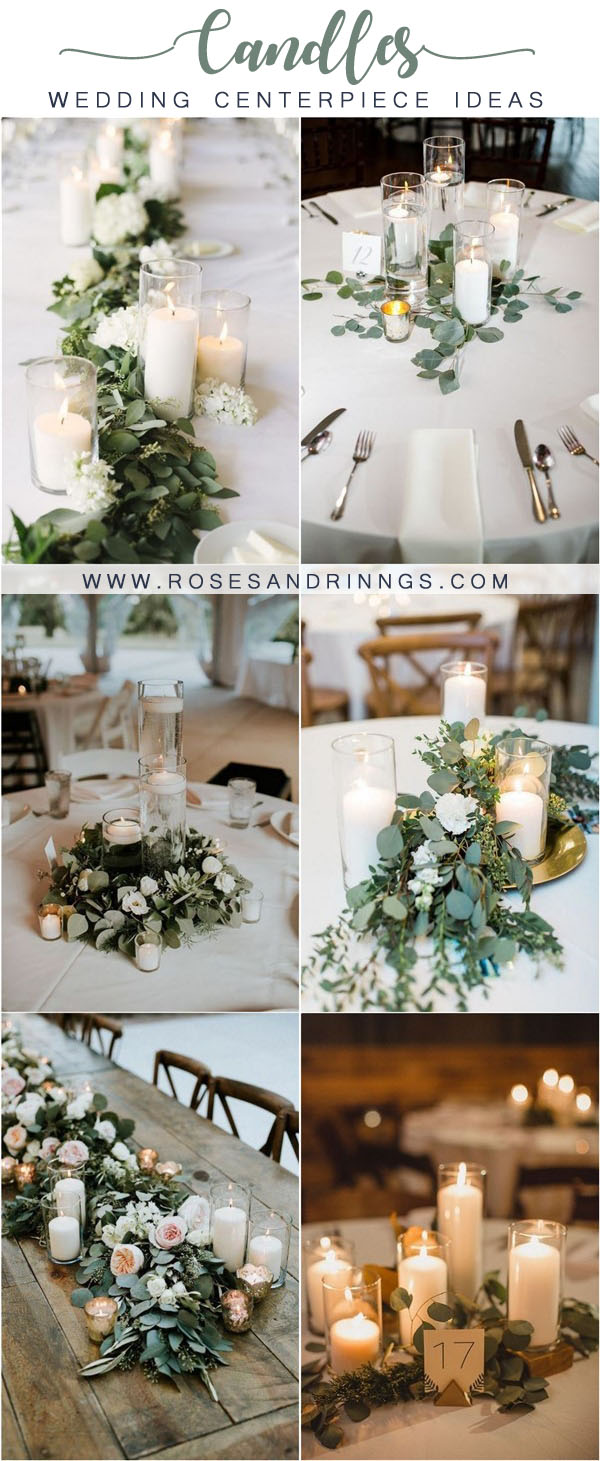 A greenery wedding centerpiece with candles is a beautiful and timeless choice for your reception tables. Here are a few ideas for creating this type of centerpiece:
Use a variety of greenery, such as ferns, eucalyptus, or ivy, as the base of your centerpiece. You could use a large leafy plant, or create a more structured look by using smaller plants and greenery.
Incorporate flowers into your greenery centerpiece. You could use small blooms, such as baby's breath or roses, or use larger, more dramatic flowers like peonies or hydrangeas.
Use candles to add a romantic touch to your centerpiece. You could use tall candlesticks or candelabras, or use smaller votive candles or tea lights.
Use a mix of tall and short candles to add visual interest to your centerpiece. You could also use a variety of candle sizes and styles, such as pillar candles, taper candles, and votives.
Choose candleholders that match your wedding theme and style. For example, you could use mercury glass holders for a glamourous look, or wooden holders for a rustic feel.
Incorporate other decorative elements into your centerpiece, such as crystal or pearls, to add a touch of glamour.
Remember to always use caution when using candles at your wedding, and make sure they are placed in stable, secure holders.
Greenery wedding centerpiece with candles
Make your wedding reception table extra special with this gorgeous greenery centerpiece. Featuring peach garden roses in a unique combination of foliage, this design will bring a warm and inviting atmosphere to the room. Soft candlelight will add a little sparkle and shine, creating a truly dazzling effect that is sure to make your guests feel at home. With its stunning beauty and timeless appeal, this centerpiece is the perfect choice for an unforgettable wedding.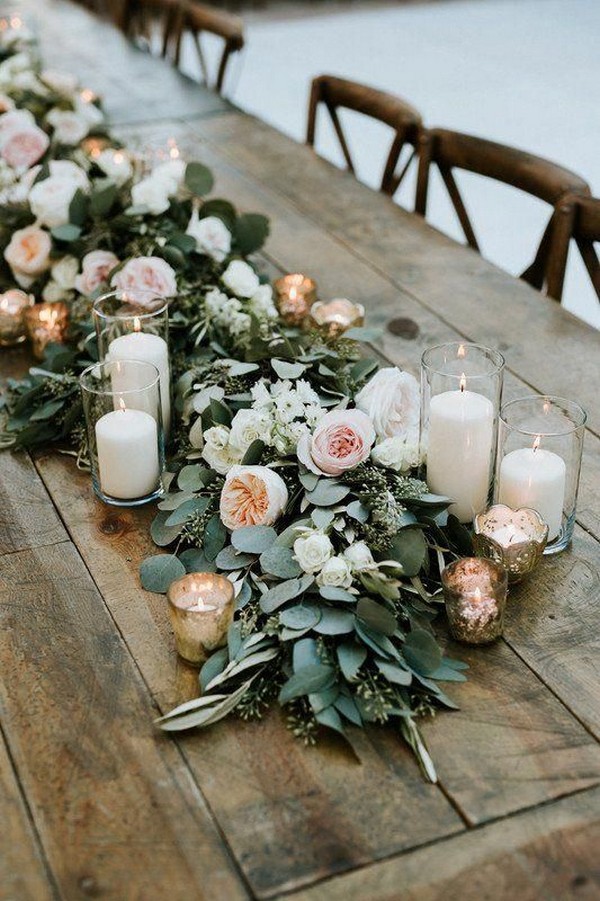 Greenery seeded eucalyptus and candle
This beautiful, greenery-seeded eucalyptus and candle combination will be perfect for your special day. The seeded eucalyptus will bring the perfect environment of natural beauty and charm to your event, while the candle will bring a touch of romance to the night.