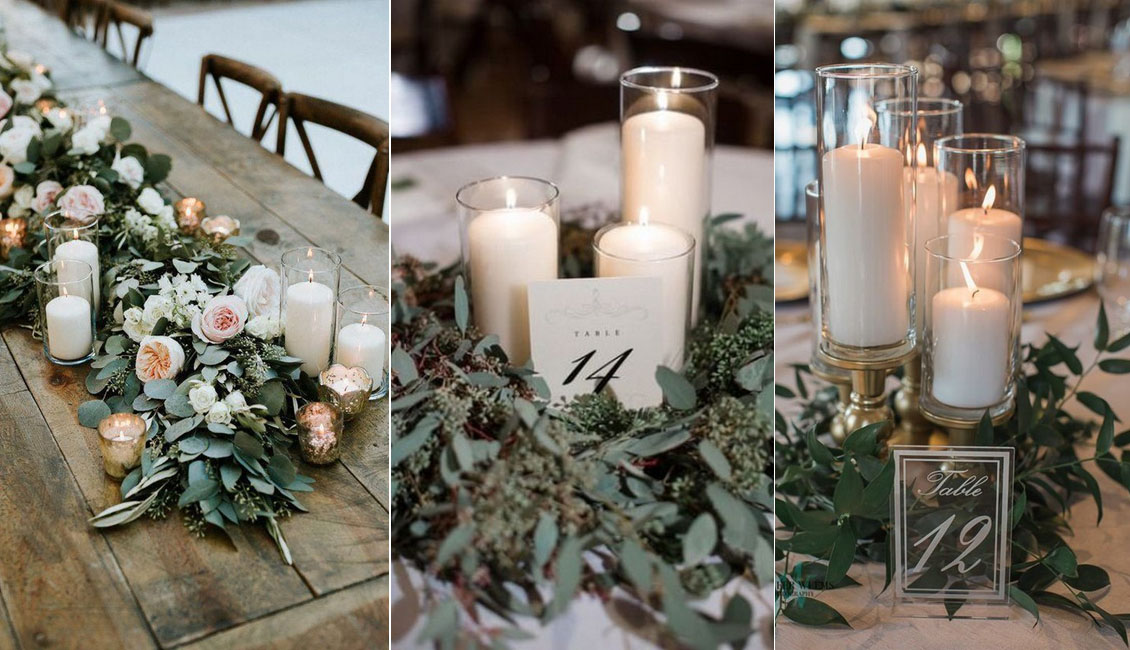 20 Romantic Simple Wedding Centerpieces With Candles
Greenery and candles make for a simple yet elegant choice for wedding table decor. Here are a few ideas for incorporating these elements into your tablescape:
Use a simple greenery runner down the center of each table. You could use a variety of greens, such as ferns, eucalyptus, or ivy, to create a lush and natural look.
Incorporate small pops of color by adding a few small flowers or blooms to your greenery runner. You could use baby's breath, roses, or other small flowers to add a touch of color.
Use small votive candles or tea lights as part of your table decor. You could place these candles along the greenery runner or in small groupings down the center of the table.
Use tall candlesticks or candelabras as a centerpiece for your tables. You could place these on either end of the greenery runner or in the center of the table.
Choose candleholders that match your wedding theme and style. For example, you could use mercury glass holders for a glamourous look, or wooden holders for a rustic feel.
Incorporate other decorative elements into your table decor, such as crystal or pearls, to add a touch of glamour.