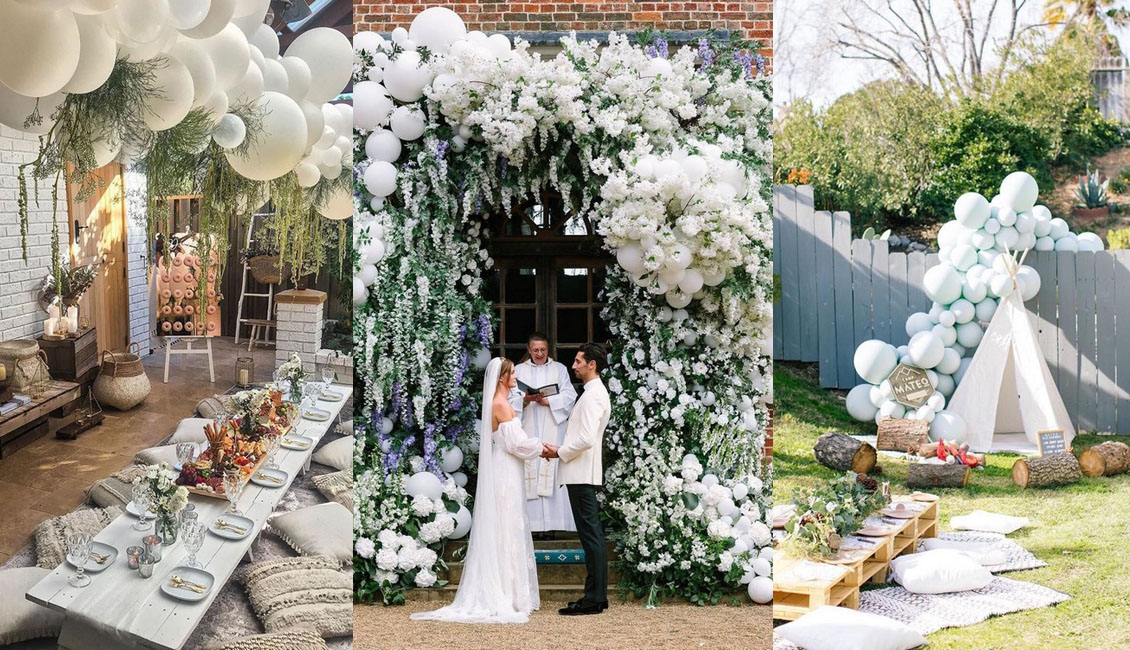 Top 20 Creative Balloons Wedding Decor Ideas
Balloons are no longer just for birthdays, they have become a popular and unique way to decorate weddings. From fun backdrops for the ceremony to lining the aisle and hanging from the reception space, there are countless ways to incorporate balloons into your big day.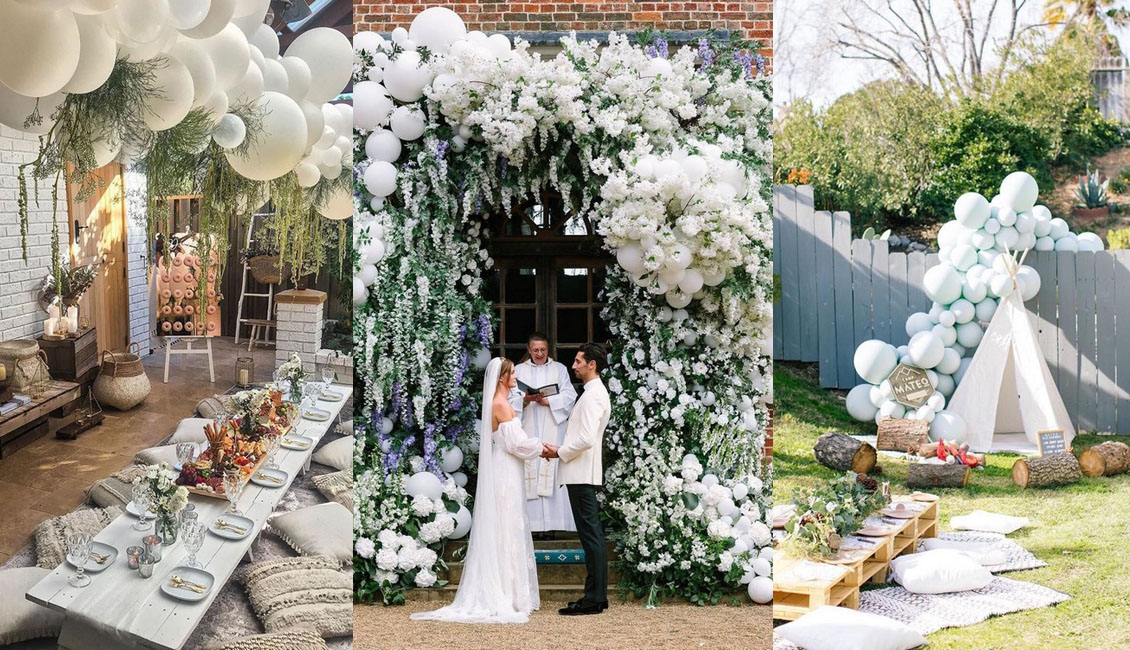 Here are 20 awesome balloon wedding ideas to get you inspired.
Balloon Backdrop: Create a stunning backdrop for your ceremony or photo booth using a variety of colored balloons in different sizes.
Balloon Aisle Decor: Line the aisle with large balloons in coordinating colors for a playful and fun touch.
Balloon Arch: Create a beautiful balloon arch to frame the ceremony or reception space.
Balloon Centerpieces: Use balloons as the base for your centerpieces, either alone or paired with florals.
Balloon Chandelier: Hang a chandelier made of balloons to add a unique touch to the reception space.
Balloon Letters and Numbers: Spell out words or numbers using balloons for a personal touch.
Balloon Photo Booth Props: Provide fun and unique props for guests to use in the photo booth.
Balloon Bouquets: Use balloons to create bouquets for the bride, bridesmaids, or as boutonnieres for the groom and groomsmen.
Balloon Dance Floor Decor: Decorate the dance floor with balloons for a fun and festive atmosphere.
Balloon Getaway Car Decor: Adorn the getaway car with balloons for a playful send-off.
Balloon Escort Card Display: Use balloons to create a unique and eye-catching display for escort cards.
Balloon Dessert Table Decor: Use balloons to decorate the dessert table for a playful touch.
Balloon Ceiling Décor: Hang balloons from the ceiling for a fun and festive atmosphere.
Balloon Wall Decor: Create a balloon wall as a backdrop for the head table or as a photo opportunity for guests.
Balloon Lounge Area: Create a cozy lounge area using balloons as decor.
Balloon Columns: Create balloon columns to add height and dimension to the decor.
Balloon Cake Topper: Use a balloon as a unique and playful cake topper.
Balloon Gift Table Decor: Use balloons to decorate the gift table.
Balloon Welcome Sign: Create a welcome sign using balloons.
Balloon Confetti-Filled Balloons: Fill clear balloons with confetti for a fun and unexpected pop during the reception.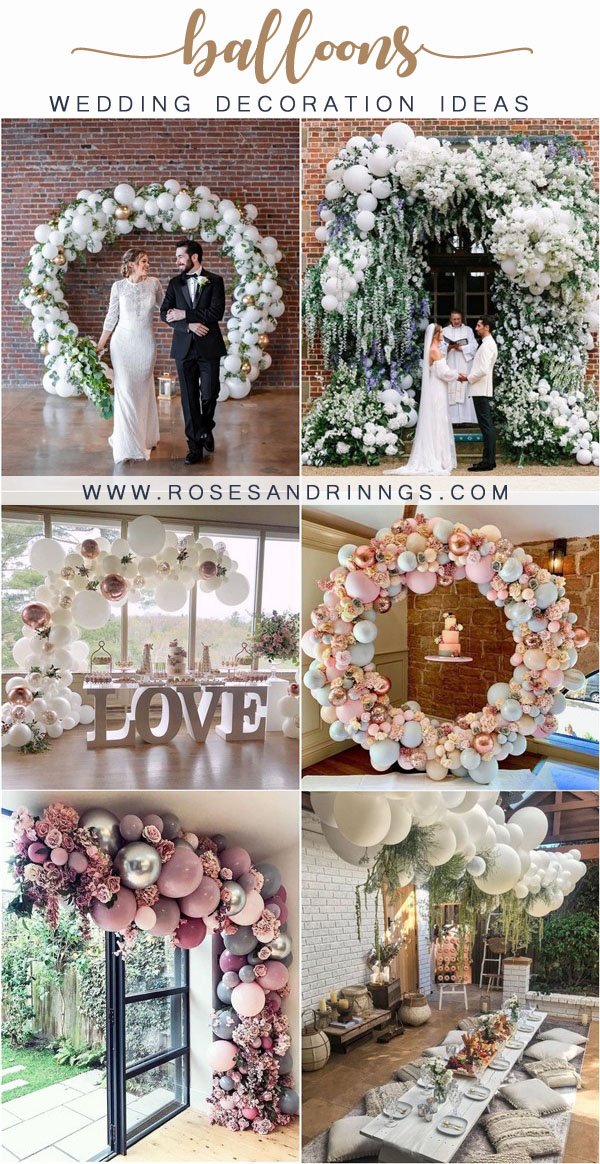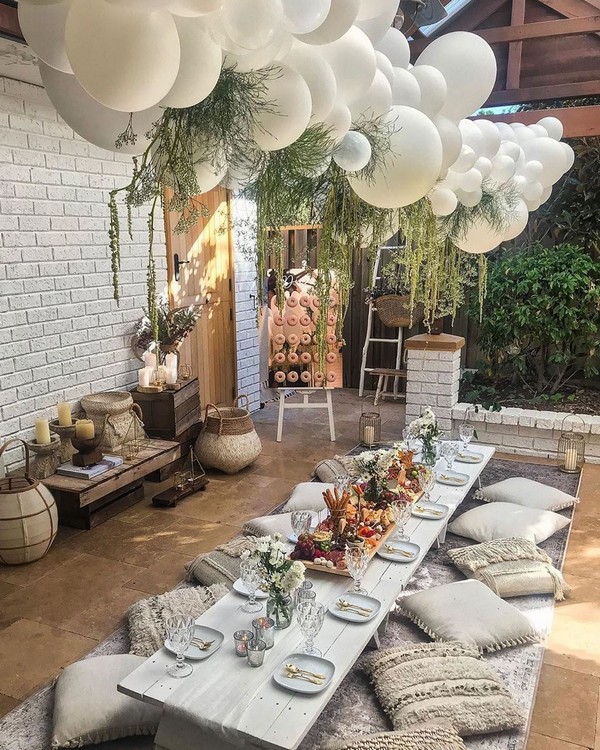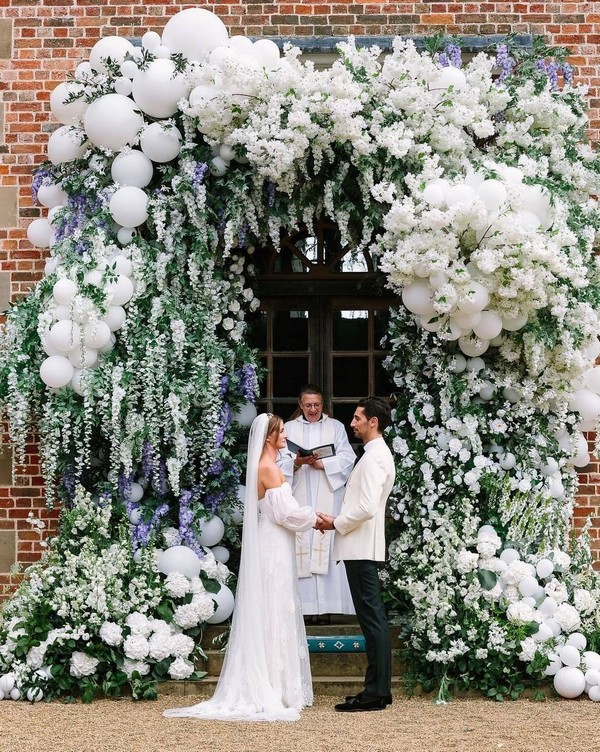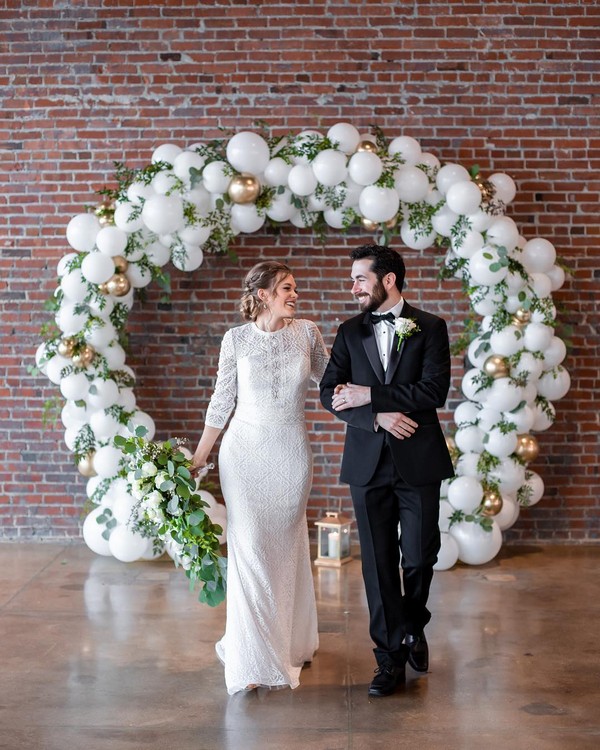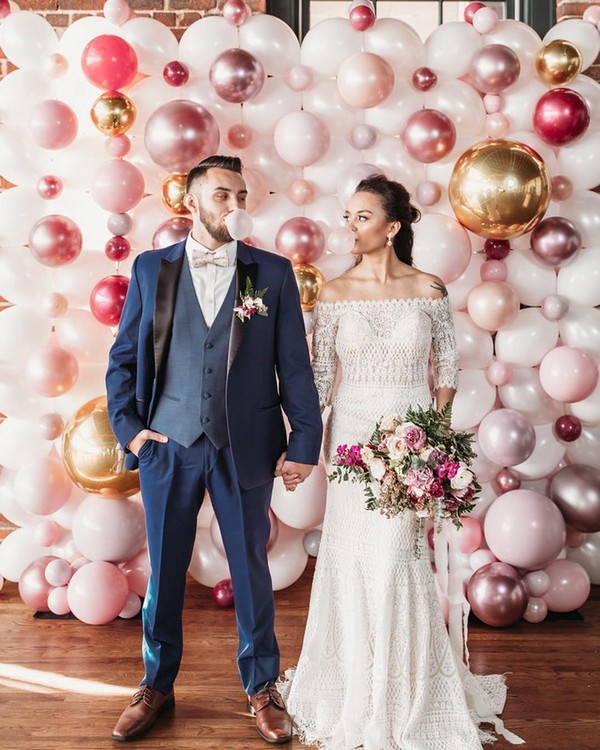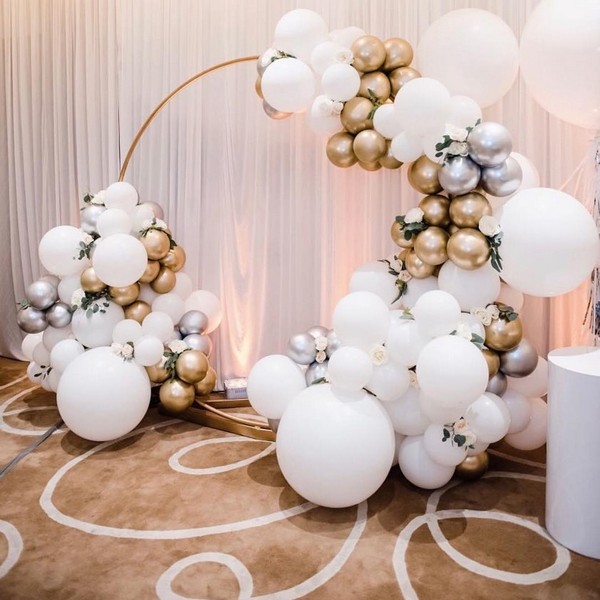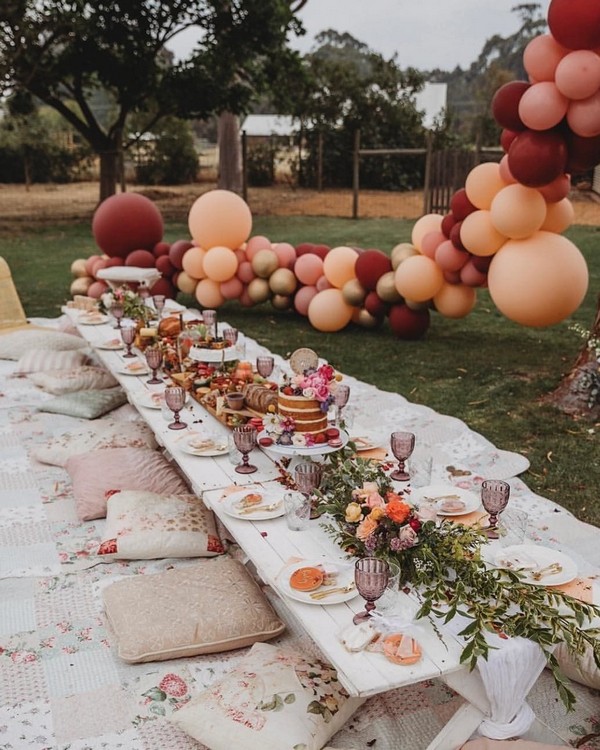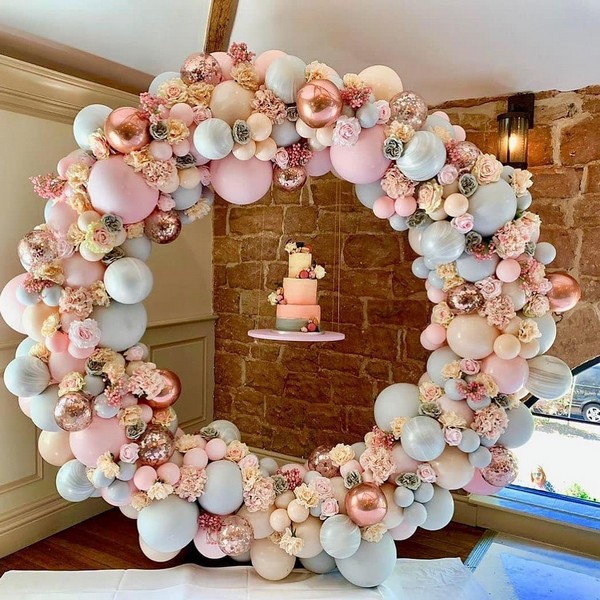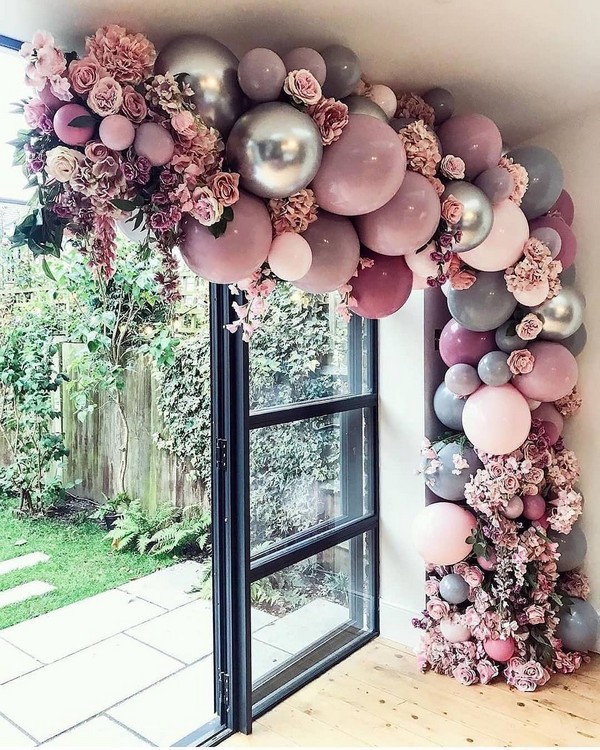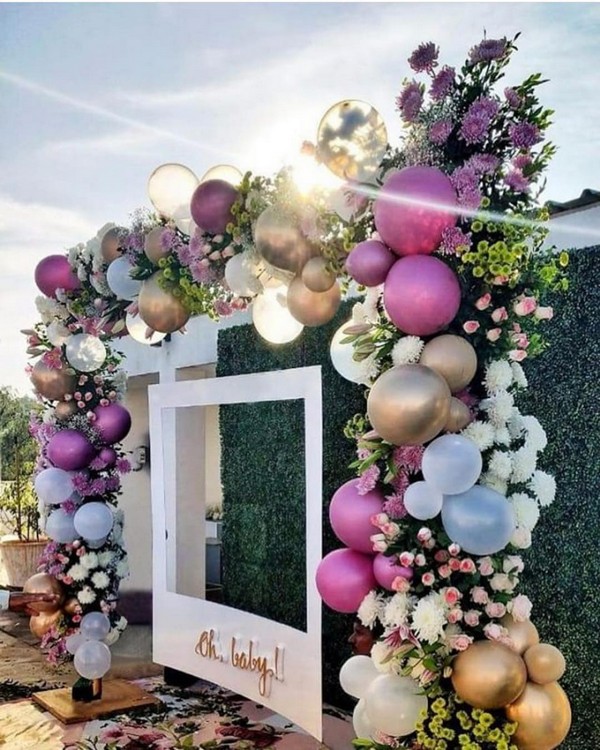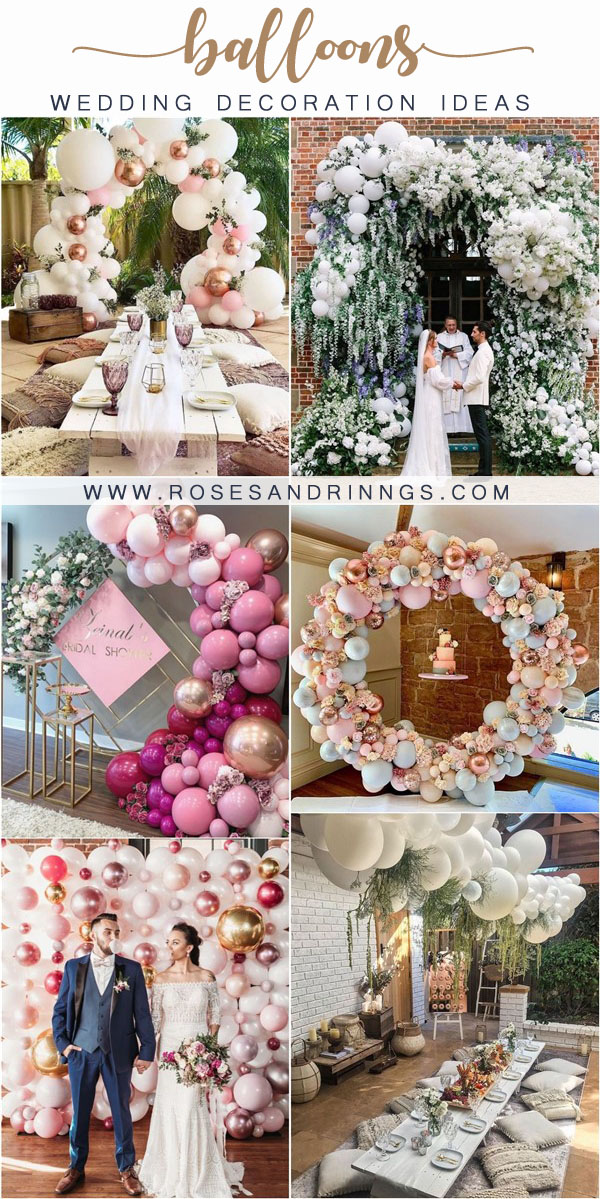 FAQs:
Q: Can balloons be used for the ceremony and reception?
A: Yes, balloons can be used for both the ceremony and reception. They can be used for backdrops, aisle decor, centerpieces, and as part of the overall decor for the reception space.
Q: How can I create a balloon arch for my wedding?
A: There are a few different ways to create a balloon arch for your wedding. One popular method is to use a metal frame and attach balloons to it using string or fishing line. Another method is to use a garland of balloons and shape it into an arch. There are also companies that specialize in creating balloon arches for weddings.
Q: How can I use balloons to decorate my getaway car?
A: To decorate your getaway car with balloons, you can use ribbon or string to attach them to the car. You can also use a balloon garland or a large balloon bouquet to decorate the car. Another popular idea is to use large foil or foil number balloons to spell out the couple's new married name or the wedding date.
Q: How can I incorporate customized balloons into my wedding?
A: You can incorporate customized balloons into your wedding by having them printed with words or sayings that are meaningful to you and your partner. For example, you can have balloons printed with your names and wedding date, or with a special quote or message. You can also use customized balloons as part of the wedding photo booth props or for the escort card display.