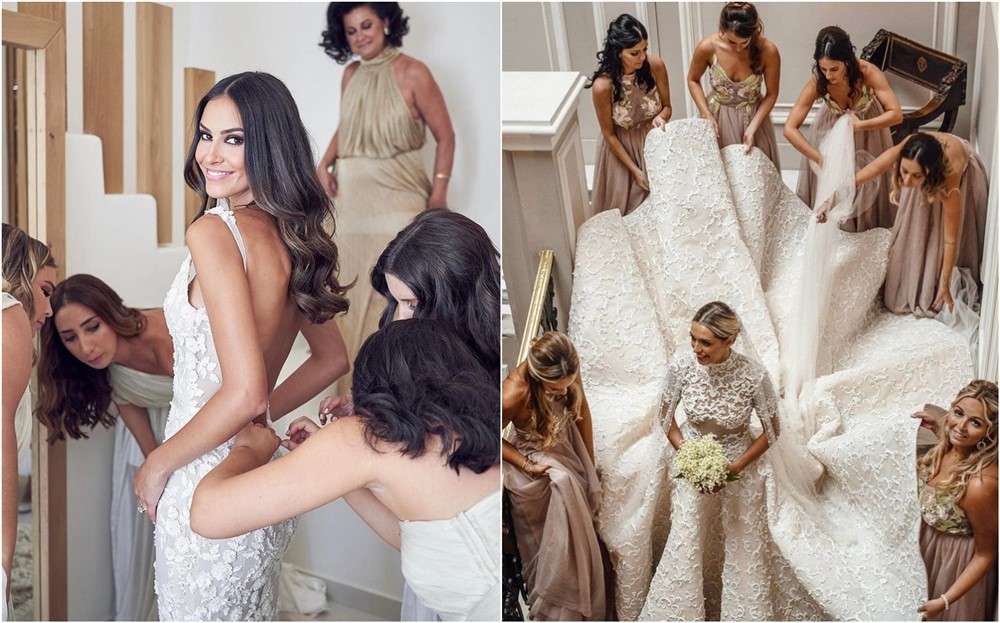 26 Must-Have Wedding Photos With Your Bridesmaids
Your wedding day is one of the most special days of your life and you want to make sure that it's perfect! There's no better way to capture this amazing moment than with photos featuring all of your bridesmaids. From getting ready together to showing off your moves on the dance floor, having a few extra photo ops for just your girls can be something you'll look back on for years to come!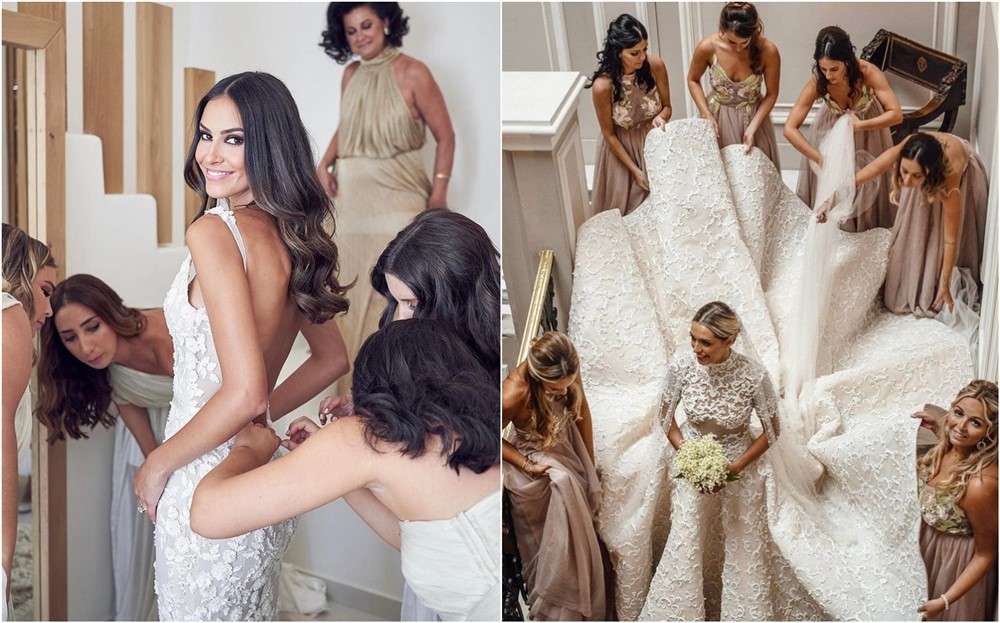 When choosing who will stand by your side on your big day, you specifically select your closest friends, family members, cousins, or sisters; so why not take advantage of having them all in one spot? Here are some of our favorite ideas for must-have bridesmaid pictures that we think you should add to your list: 
1. Showing Off Your Dresses – Before putting on their dresses have each girl hold up theirs so that you can get a great shot of everyone looking stunning. Make sure to include your own dress too!
2.Tying The Bouquets – Have your photographer capture a sweet moment between your bridal party while they help tie one another's bouquets.
3. A Toast To You – This photo op is as fun as it is meaningful! All your bridesmaids raising their glasses to toast you is an image you won't soon forget.
4. Walking Down The Aisle – Capture the moment when all your ladies walk down the aisle together. It's such a lovely picture and really shows how much you appreciate each other.
5.Posing On The Steps – Get creative with some posed shots of the entire group standing outside or at the top of the stairs. These can be edited into beautiful pieces of art afterwards. 6.Giggling In The Car – While riding away from the ceremony, ask your photographer to snap a silly candid shot of all your girls laughing and sharing stories from the night.
7.Dancing Up A Storm – No wedding reception would be complete without seeing your ladies cut loose and hit the dancefloor. Letting them show off their best moves is guaranteed to make for some memorable images.