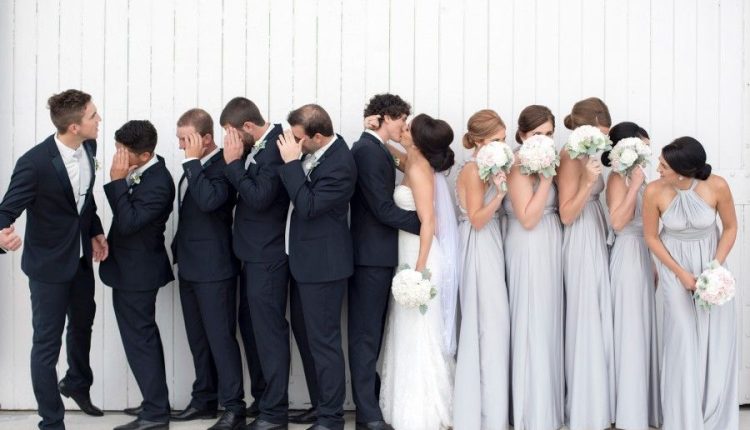 20 Funny Wedding Photo Ideas With Your Bridesmaids And Groomsmen
Couples are now beginning to embrace the concept of incorporating funny wedding pictures for a wedding. I mean, you spend a lot of money to take memorable pictures, you want the memories to last a lifetime. Why not take some funny wedding photos to put a perfect and finishing touch to the day?
You can also plan funny wedding party pictures with a little help from us. So, read through and make your pick of funny wedding picture ideas that suit you. Below, we will draw up a list of funny wedding photos with your bridesmaids and groomsmen.