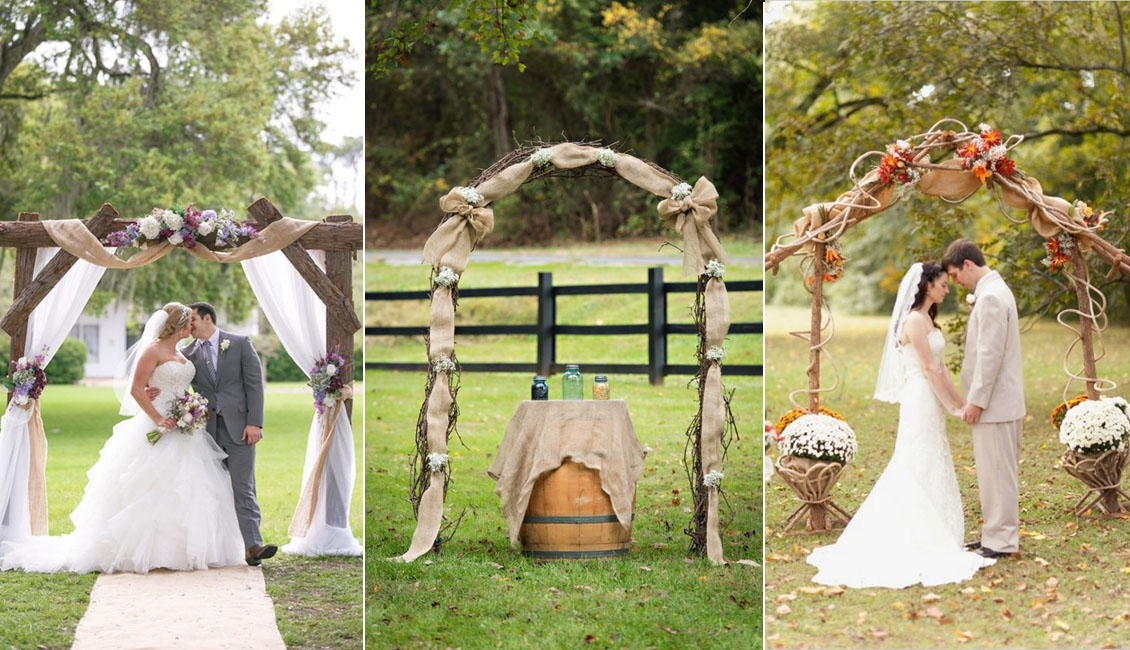 Top 20 Rustic Burlap Wedding Arches & Backdrop Ideas
Add a touch of sophistication to your wedding with this stunning burlap wedding arch decor idea. This elegant decor piece is perfect for adding a dazzling touch to your ceremony or reception, and it's also a great spot for special wedding day photo ops. This DIY wedding decoration is easy to assemble and will elevate the ambiance of your big day.
Try incorporating this burlap wedding arch into your decor for a unique and sophisticated look.
Here are a few ideas for incorporating burlap into your wedding arch or backdrop:
Create a rustic and natural feel by using burlap as the main material for your wedding arch. Consider adding accents such as flowers, branches, or greenery to add a pop of color.
Use burlap as a backdrop for your ceremony or reception. Hang it behind the head table or dance floor for a simple and elegant touch.
Add some glamour to your burlap arch or backdrop by incorporating sparkling lights or sequins. This will create a romantic and enchanting atmosphere for your wedding.
Incorporate burlap into your wedding theme by using it to create a banner or sign with a meaningful phrase or your initials.
Use burlap to create a romantic canopy for your ceremony. Hang it from tree branches or poles to create a cozy and intimate space.
For a more formal look, consider pairing burlap with other materials such as lace or silk to create a more sophisticated arch or backdrop.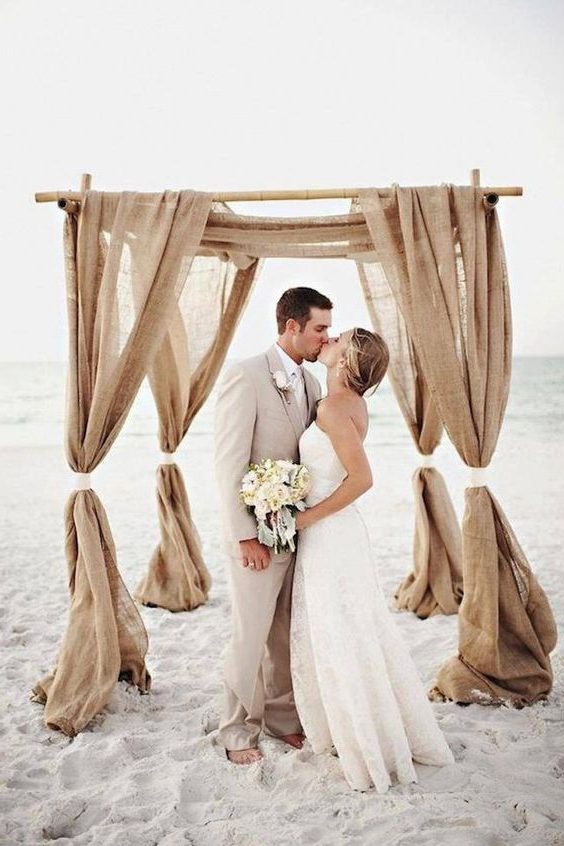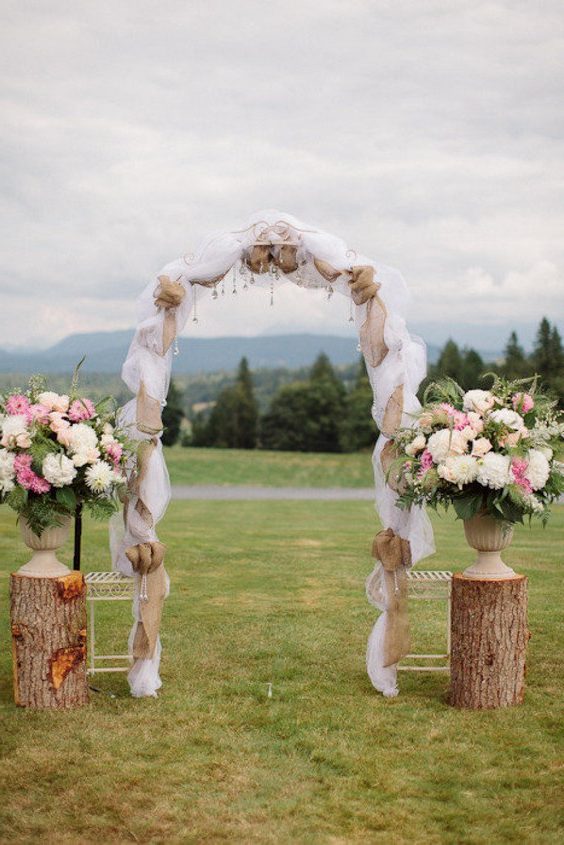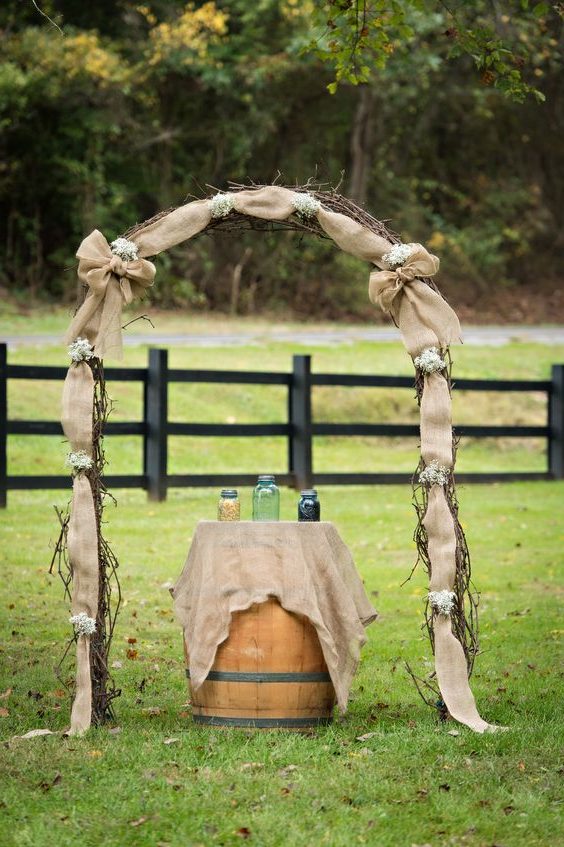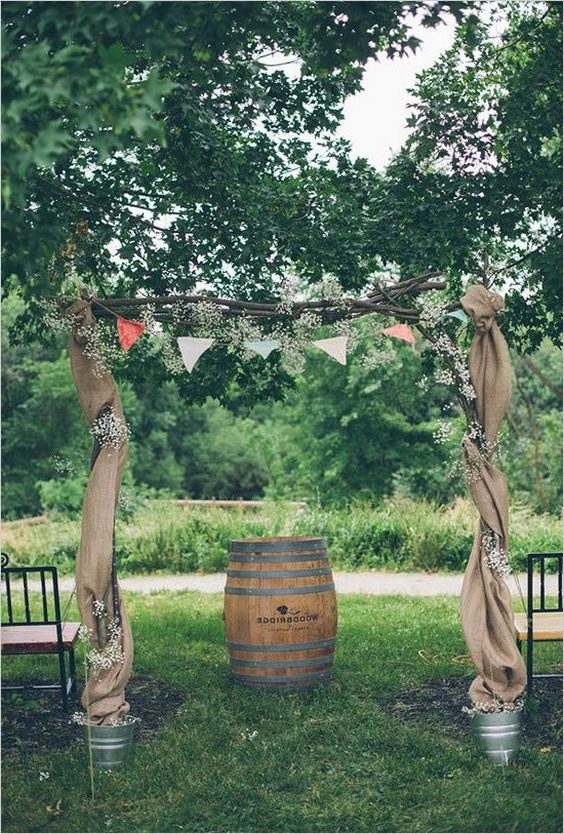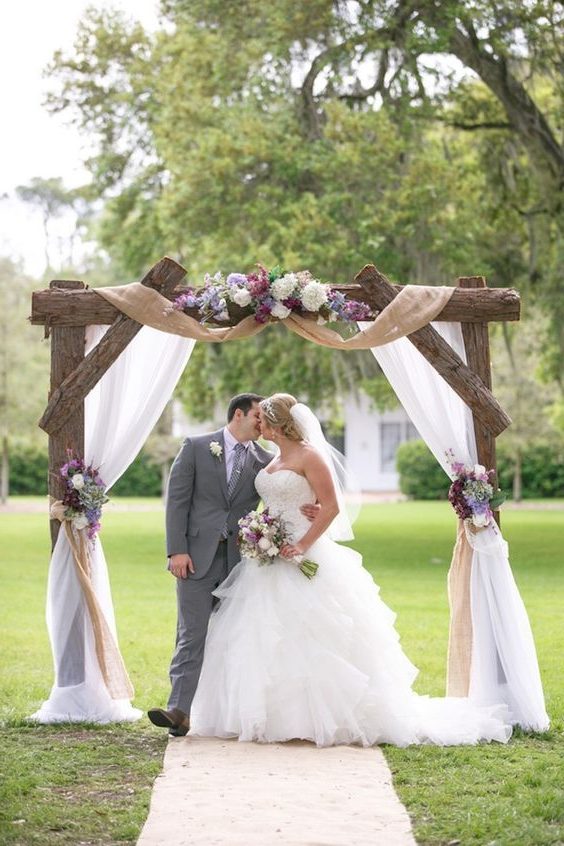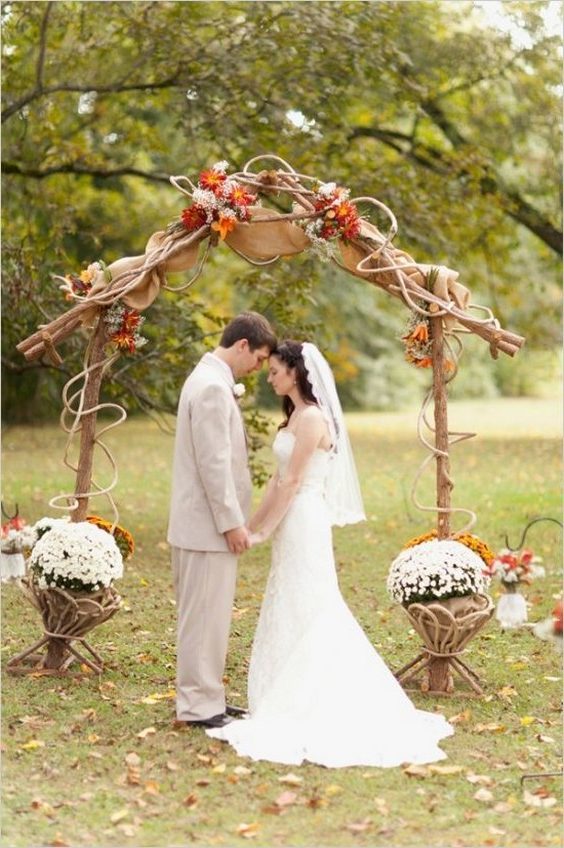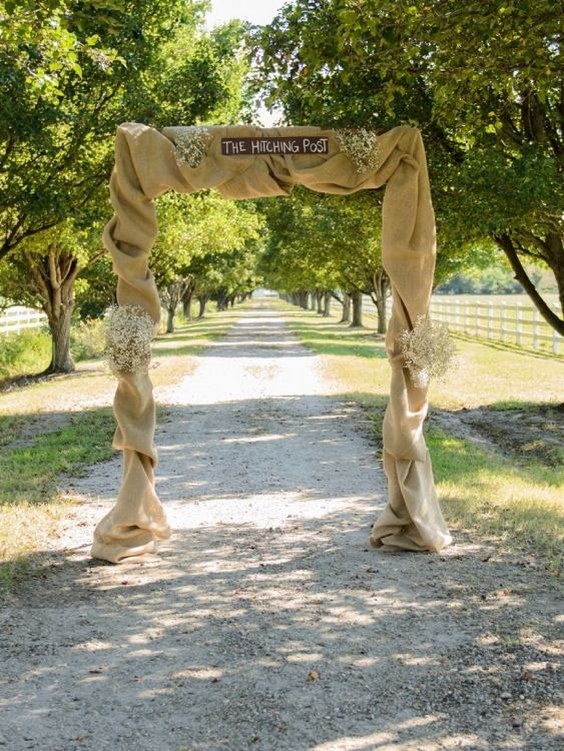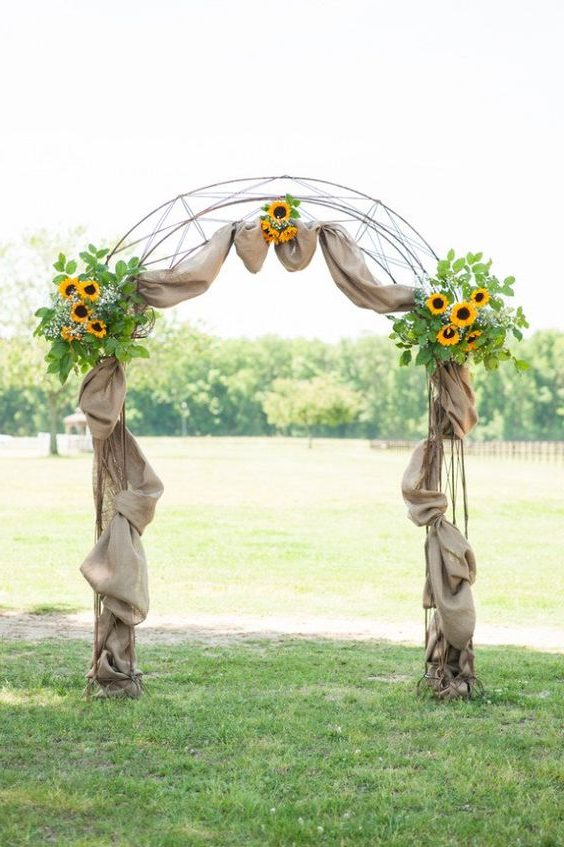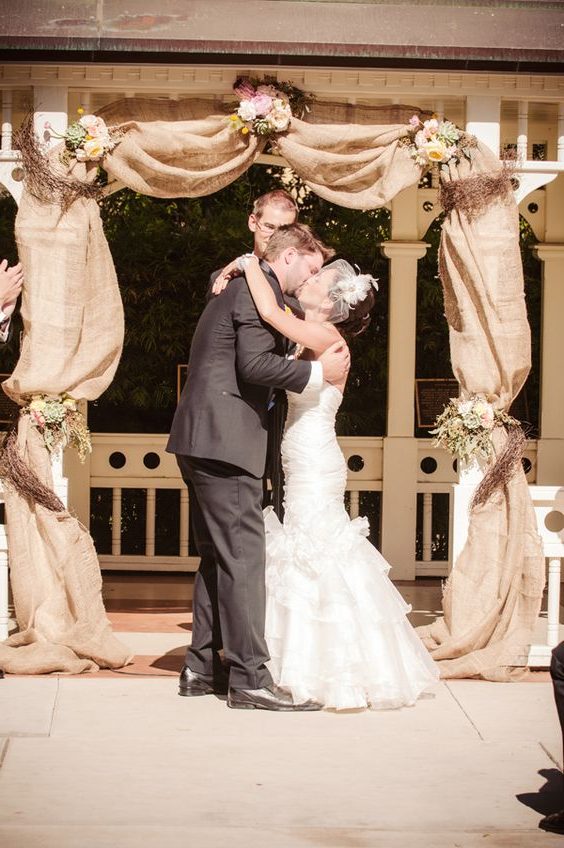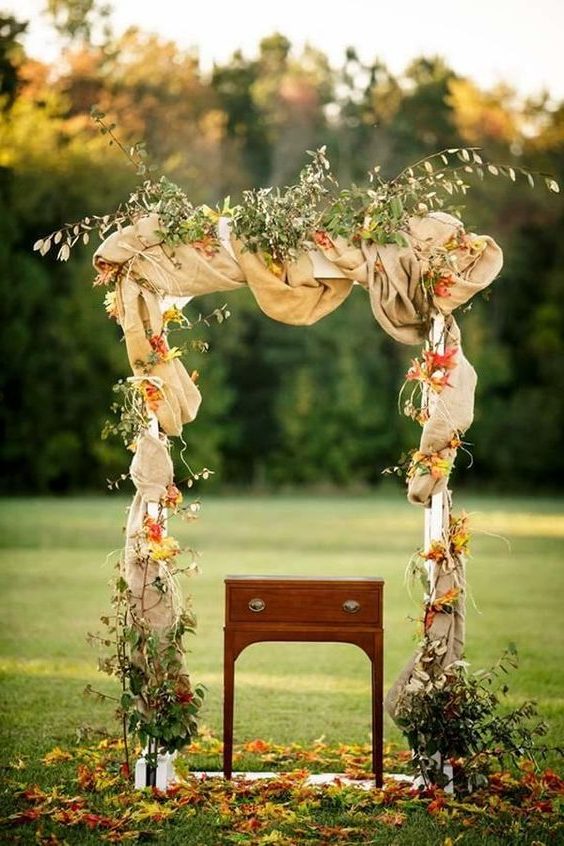 Here are some ideas of using a burlap wedding arch as a decor element:
The rustic charm of burlap adds a natural and down-to-earth touch to any wedding setting. Consider using it to create a simple yet elegant wedding arch that will stand out in your photos.
You can customize the burlap wedding arch to match the theme and color scheme of your wedding. Try adding accents such as flowers, ribbon, or lights to add a personal touch.
The burlap wedding arch can serve as the backdrop for your ceremony, or as a focal point in your reception space. Consider placing it near the head table or dance floor for maximum impact.
Don't be afraid to get creative with your burlap wedding arch. You can use it as a blank canvas to express your personality and style, whether that means keeping it simple and rustic or adding more elaborate details.