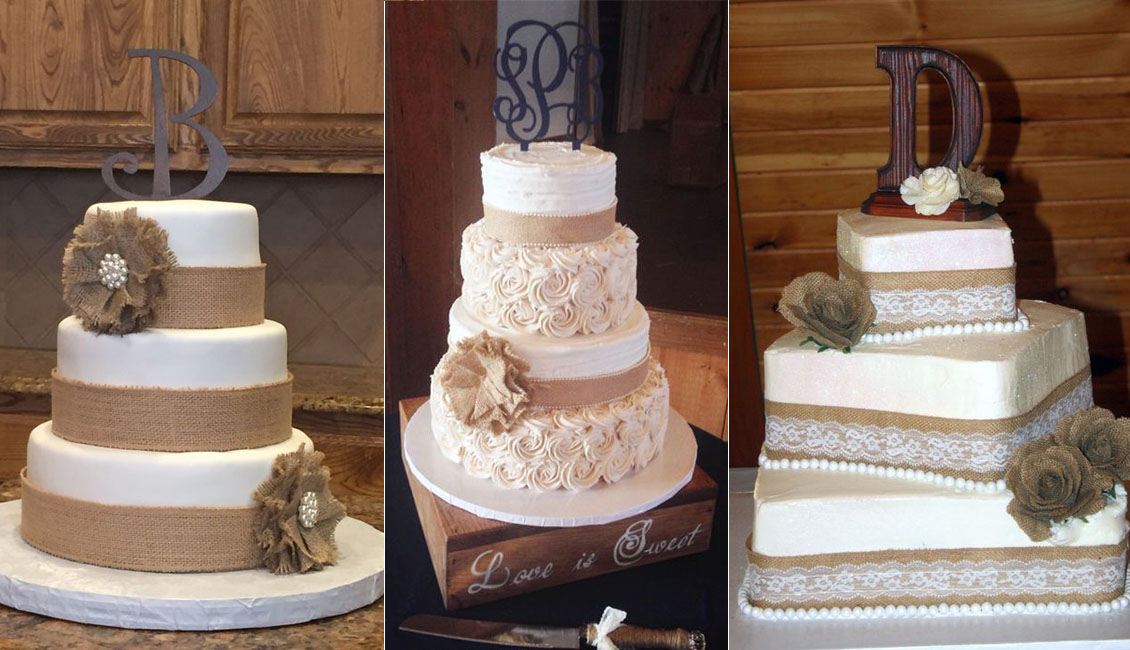 Say "I Do" to These Fab 20 Rustic Burlap Wedding Cakes
Elegant, rustic and earthy, burlap wedding cakes are a trend that's here to stay. The fabric adds an organic touch to any design while still looking chic and elegant–a perfect combination for your big day! Check out some of my favorite designs below or get inspired by browsing through Instagram!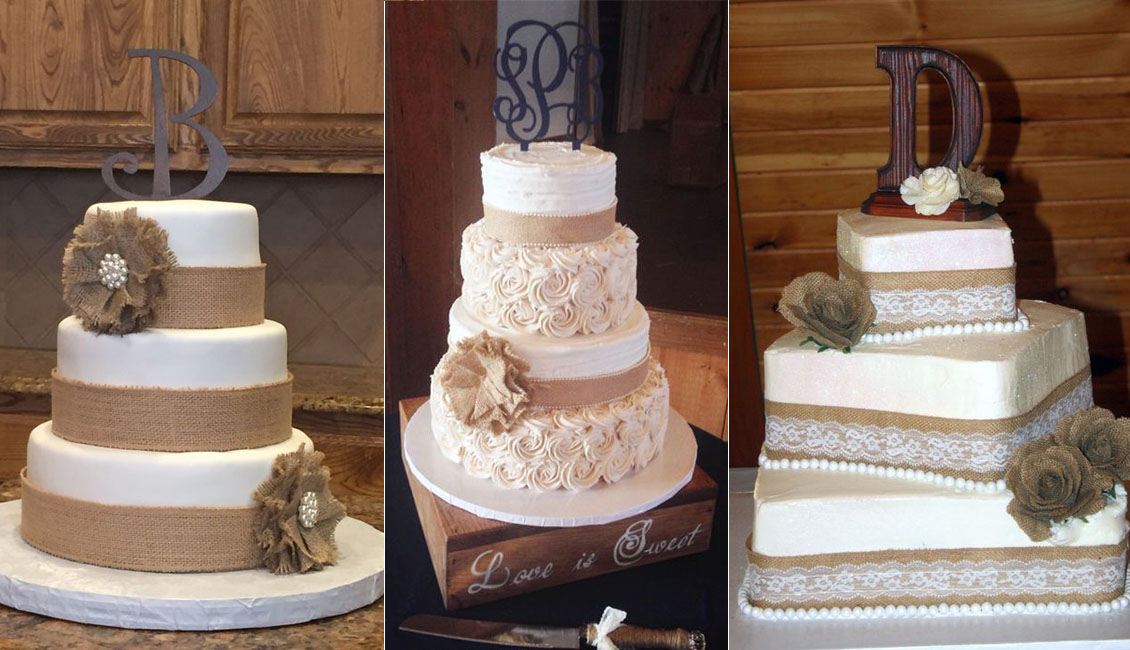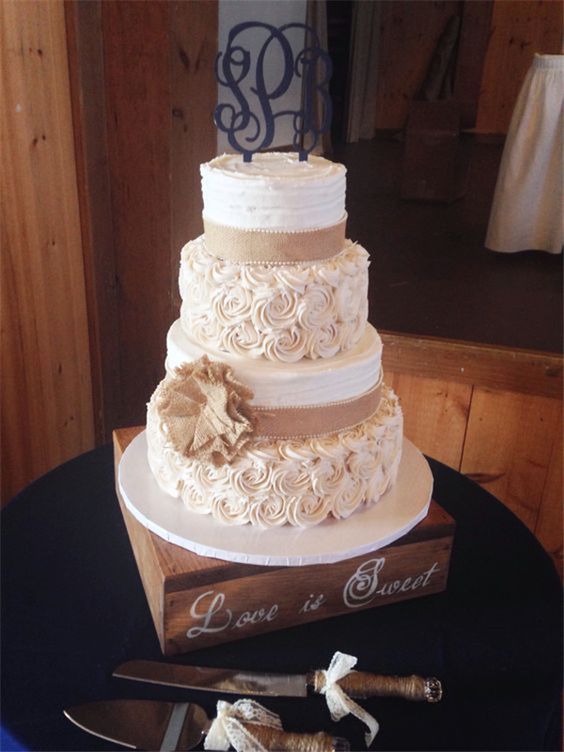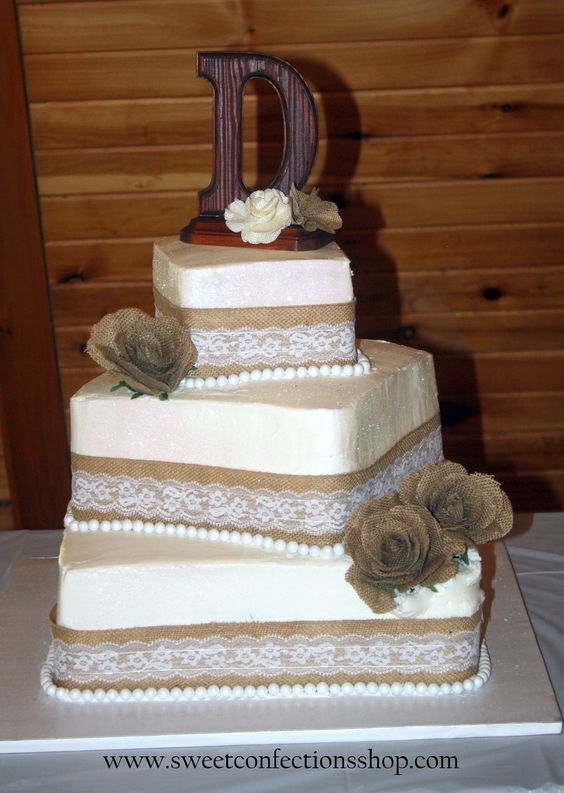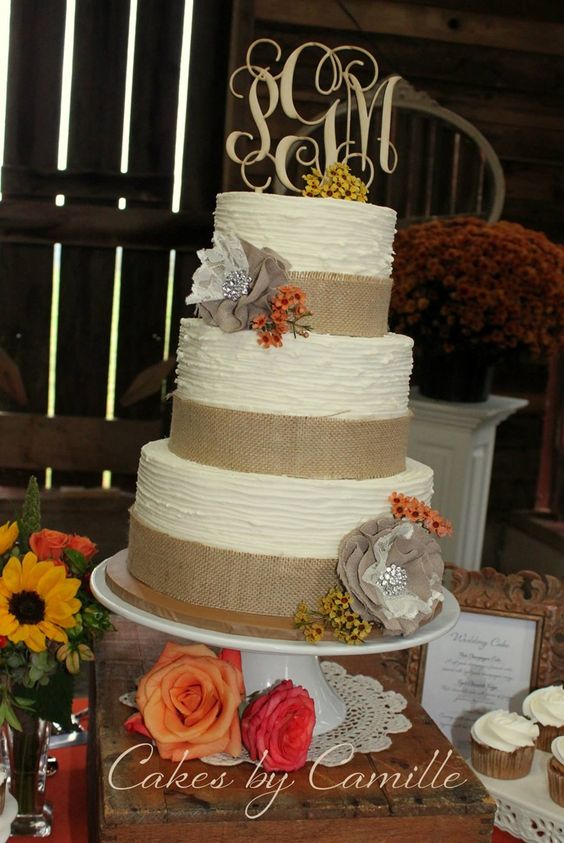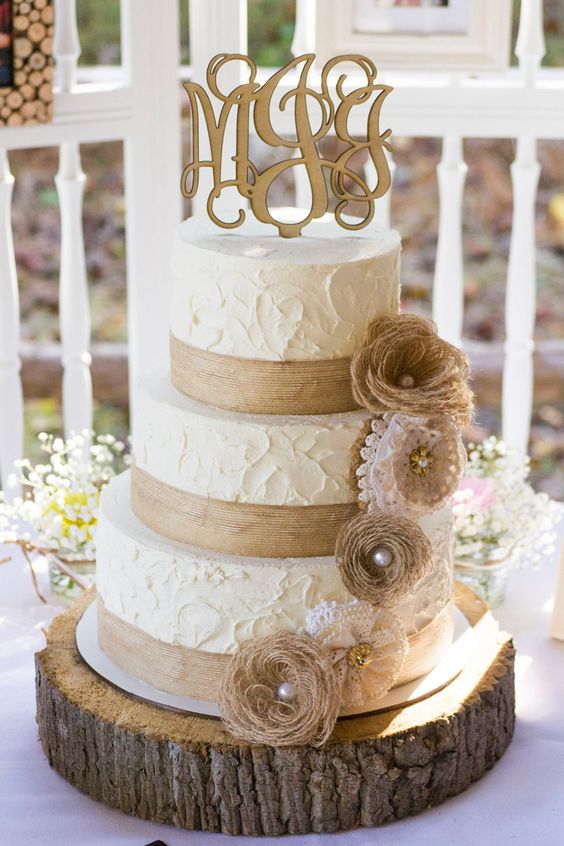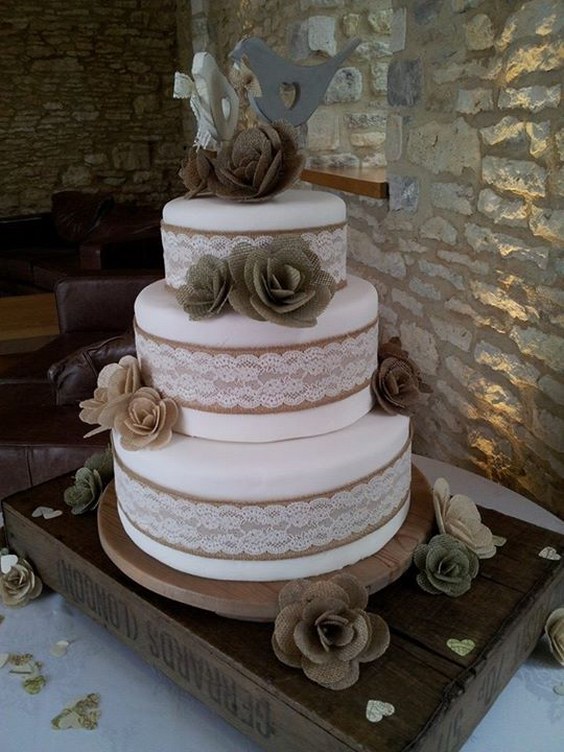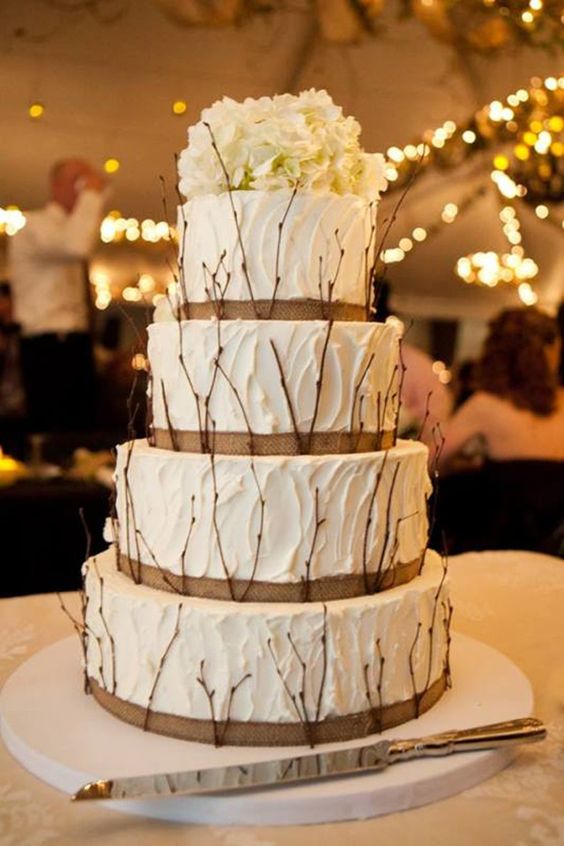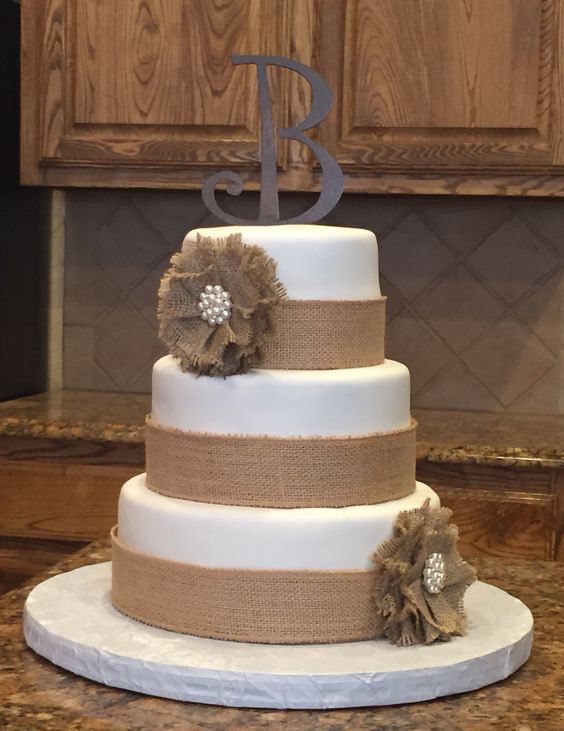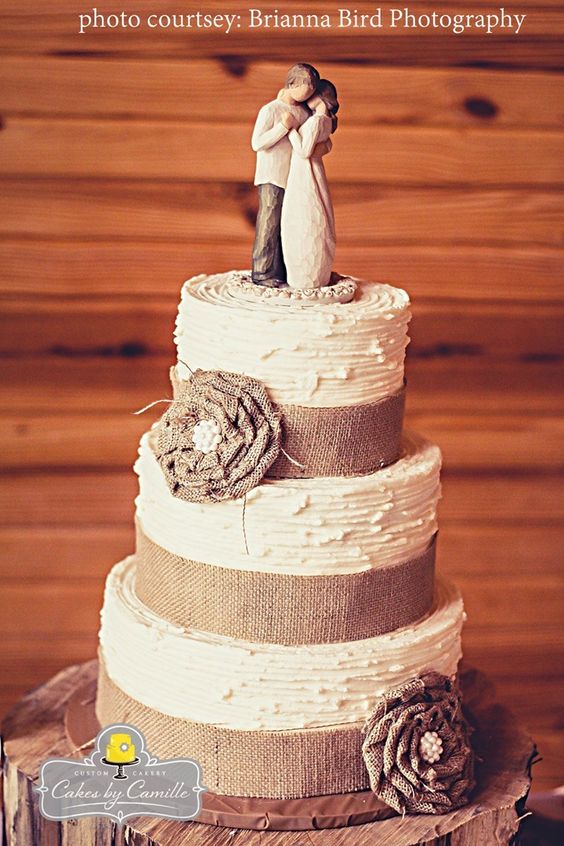 Rustic burlap wedding cakes are on-trend now
Rustic burlap wedding cakes are on-trend right now. They're a great way to incorporate this fabric into your wedding.
Whether you're planning a rustic or modern wedding, you'll find a beautiful cake here that will pair perfectly with your theme. These rustic cakes look so gorgeous and elegant, but they aren't overly complicated like some other types of cakes can be.
You can incorporate burlap into a traditional wedding cake design
You can also incorporate burlap into a traditional wedding cake design. You can use burlap ribbon to decorate the cake or tie it together. You can even use burlap flowers to decorate the top of your cake if you would like! This is a great option for those who want to stay true to their rustic theme but also have traditional elements in their wedding design.
Burlap and lace together is a popular design
Lace is a great way to decorate a cake! It can be used with burlap, which I also love. The lace and burlap together create a really rustic look. Lace is an old-fashioned design that is so romantic and elegant. When using lace on your cake, it's important to make sure your design doesn't go over the edge of the cake so you don't see any unfinished edges below when looking at it from above – unless, of course, that was your intent!
Adding texture to any dessert will always add an element of interest and luxury. Texture can come in many forms: sugar flowers; fondant decorations; ribbons or bows; even just piping some whipped cream onto your dessert will add something special! If possible try incorporating different textures into each tier of your wedding cakes or desserts table if there's room for it – this will help tie everything together visually while also making sure everyone gets a chance try something new during their big day!
Burlap ribbon and flowers can be used together as well
You can use burlap ribbon to cover the majority of your cake, and then use flowers to accent it.
Burlap ribbon is a great way to create an elegant rustic look in any color you choose. You can also add some fresh flowers on top if you want to give your cake a more feminine touch.
Rustic burlap wedding cakes are not for everyone.
If you're a rustic-themed bride looking for a unique wedding cake, burlap might be the way to go. However, there are some things you should consider before making your decision.
Burlap is not for every wedding venue. If your wedding is going to be held at a barn or other rustic location, burlap would work well with that theme. But if your wedding is being held at an expensive hotel with lots of decorations that match everything else in the room (think crystal chandeliers), burlap may not fit in as well as it would if you picked something else to complement their décor.
Not everyone wants or needs a large or fancy cake at their reception! If this applies to you and/or your groom, then consider getting smaller tiers instead of one large one so each guest can have their own personal slice rather than having to share from one big piece of cake—especially if there will be children around who might not like getting messy! It also saves money by reducing costs associated with making larger cakes instead of less expensive ones made out of less expensive ingredients such as buttercream frosting instead
Burlap wedding cakes are great for rustic weddings.
Just like burlap, lace can also be used to bulk up your cake. Lace is a great addition to any rustic wedding, so it's no surprise that people are using it as a way to beef up their cakes.
Lace isn't the only material you can use for this purpose; flowers are another option. You can add a flowery border around the bottom of your cake if you want something extra fluffy and dreamy-looking!
Or maybe you prefer something more rustic and earthy? The good news is that there are lots of options out there for bulkier cakes with ribbons or other natural materials woven into them! For example, I once saw an amazing cake made from straws bundled together by twine—it looked totally unique but still super adorable!
Conclusion
We're sure you can see that burlap wedding cakes are not just for rustic weddings. They are also perfect for more traditional weddings, as well as those with a vintage feel. You can even use burlap for a modern or minimalist design, if you like! The key is to make sure that your cake design fits in with your overall wedding theme and style.