20 Wooden Wedding Guest Books You'll Love 2024
Unique wooden wedding guest book sign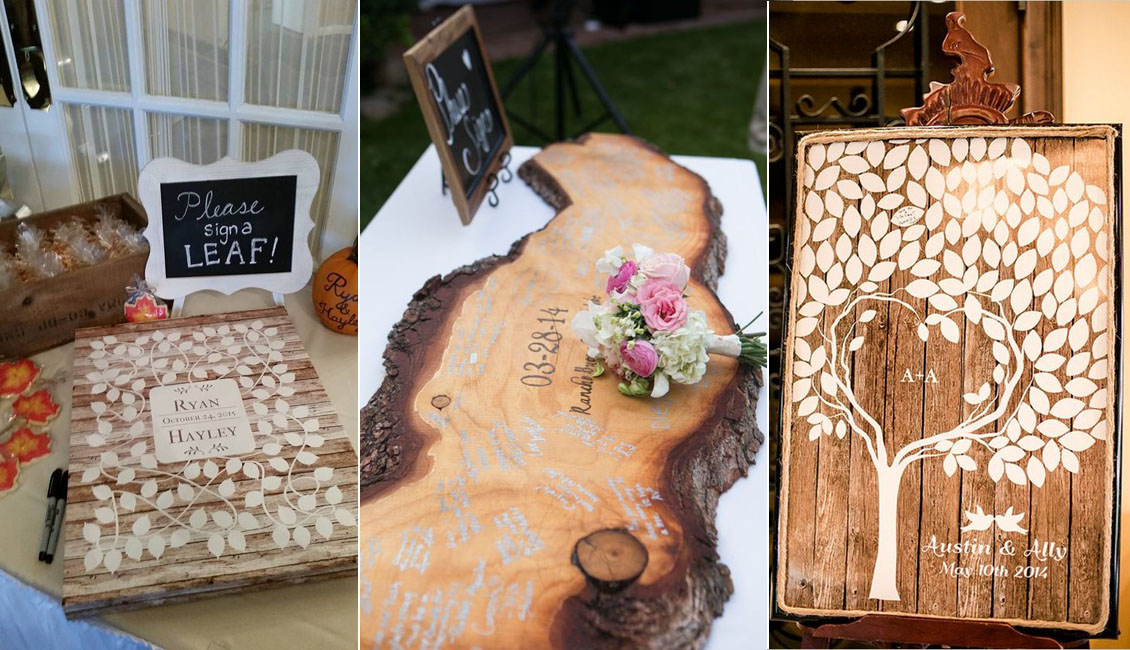 Wedding guest books should be easy, right? They're just a book where people can write notes and spread them around. But Pinterest left me wanting more. I also didn't want a book full of very similar well wishes, I wanted it to be more creative.
A simple guestbook alternative is to have your guests sign a large wooden guestbook. This will make a beautiful wall to hang along with your new home.
Not only is a wooden guest book durable and beautiful, it also makes a great display at receptions. Bookmark this page and come back soon for more great ideas!

Tree Stump
A tree stump guest book is the perfect way to add a unique and rustic touch to your wedding. Guests can sign their names on the tree stump, and you can keep it as a memento of your special day.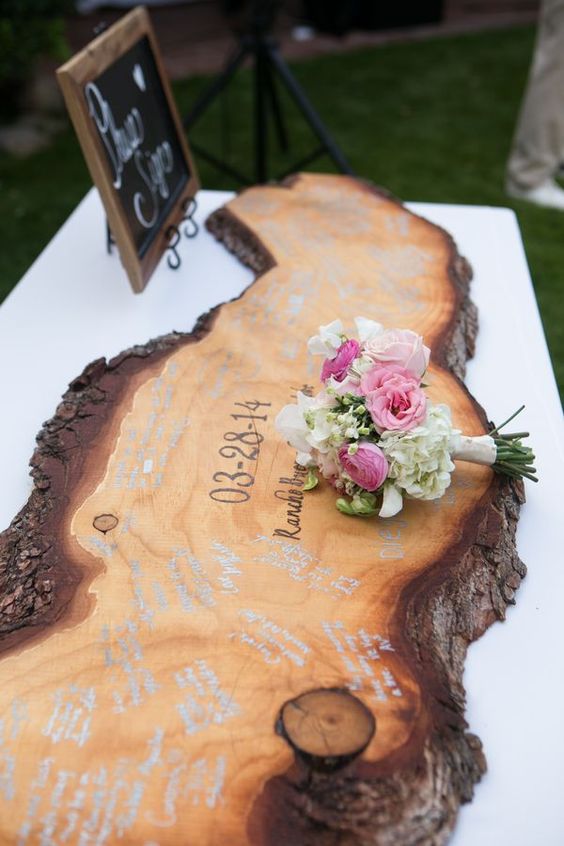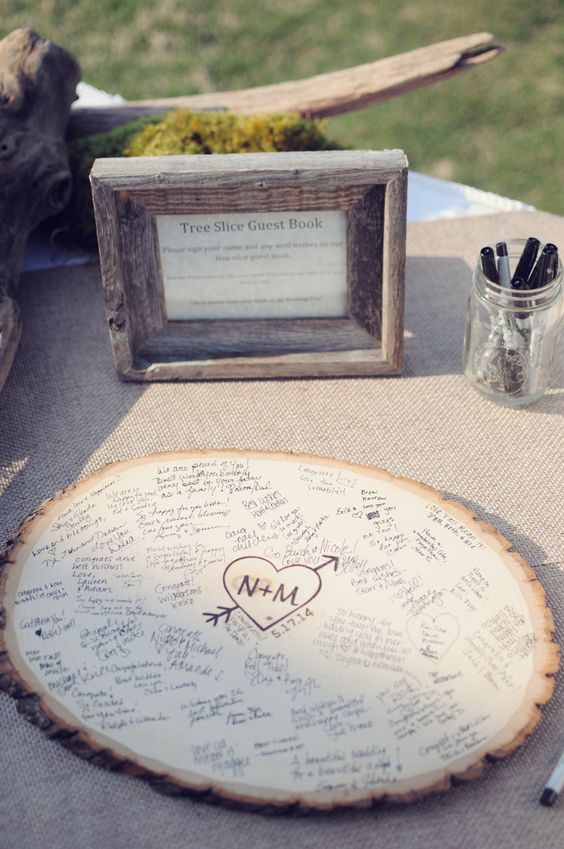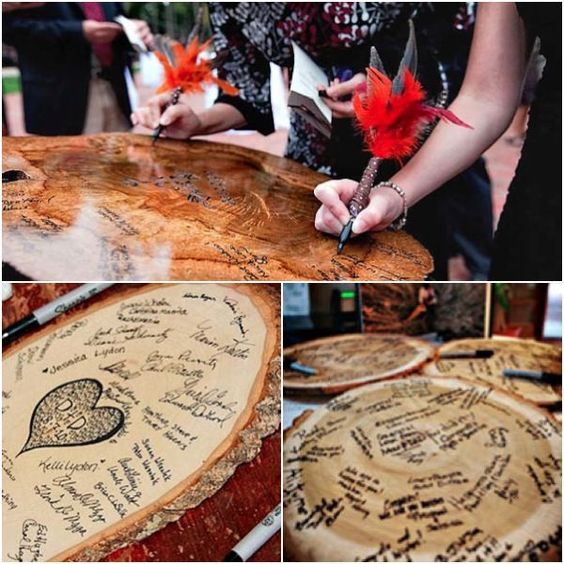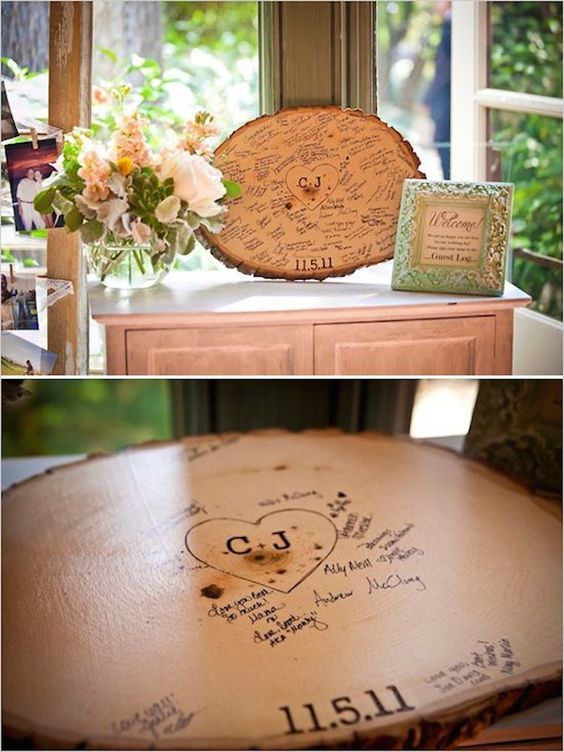 Wood Pallets
Be creative and unique in your design: use pallets to create a more rustic look, paint them in bright colors, or add pretty plants to the top. Depending on how long your guests will stay, you can even protect your wooden guest books for future generations. Enjoy creating a personal and memorable wedding guest book!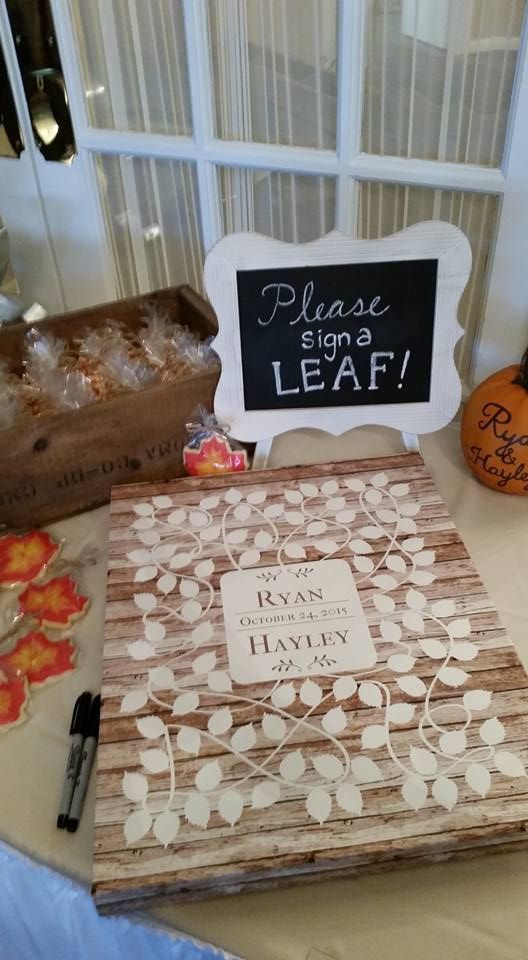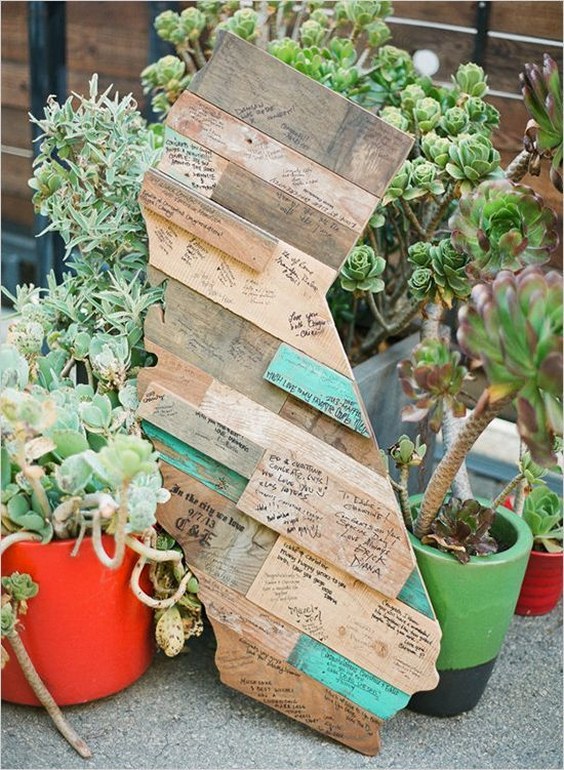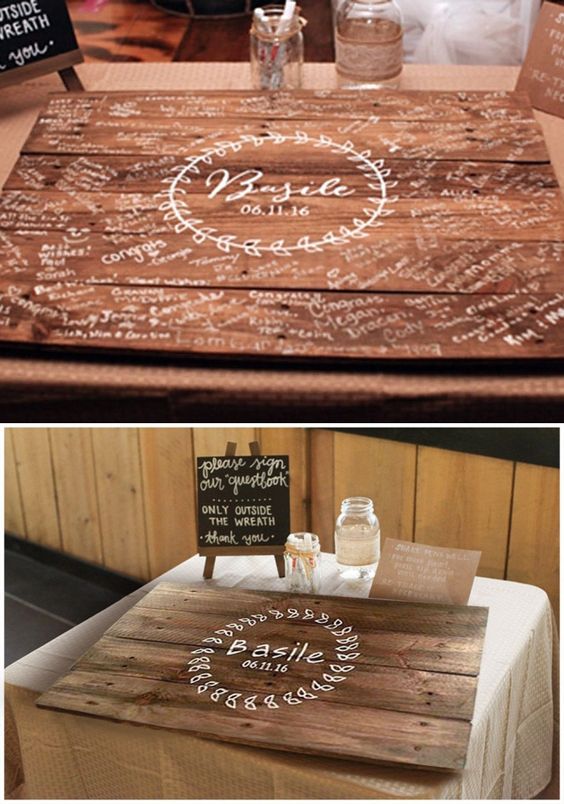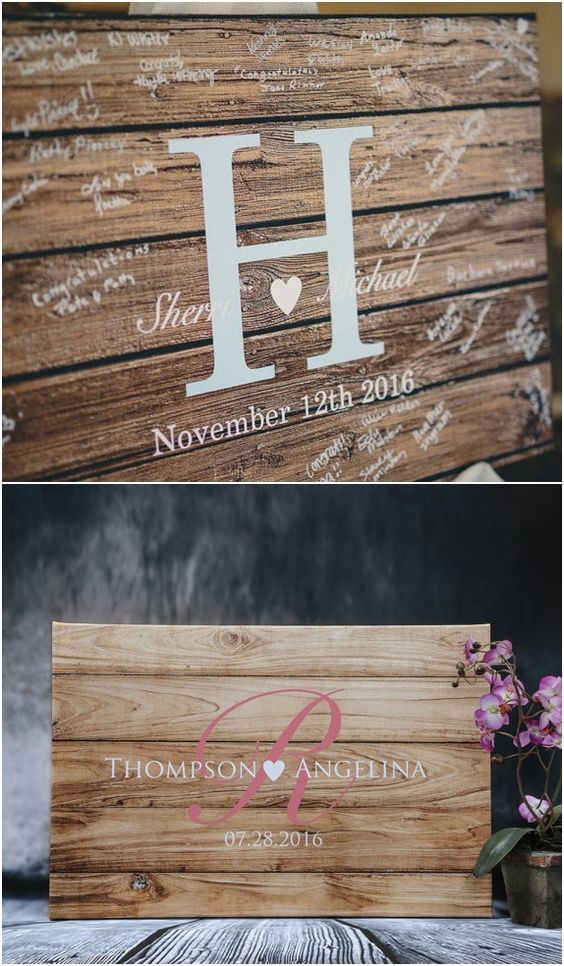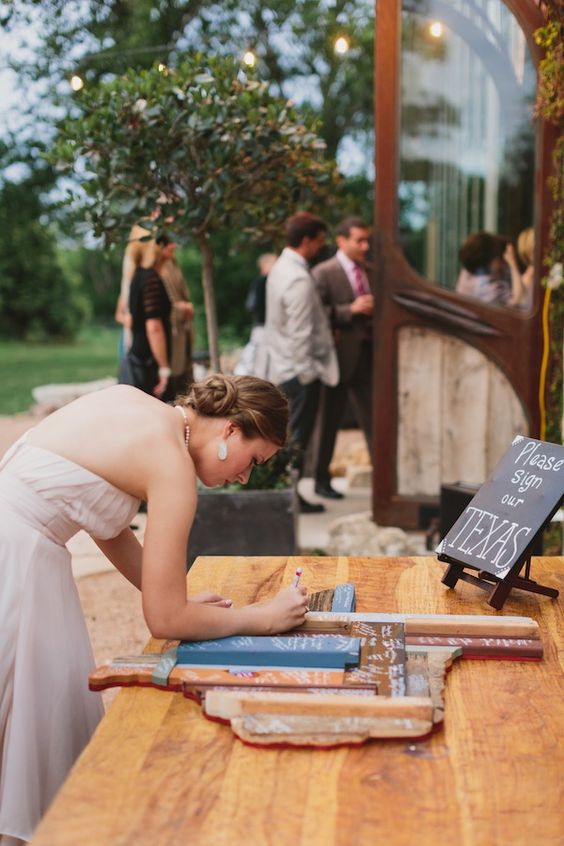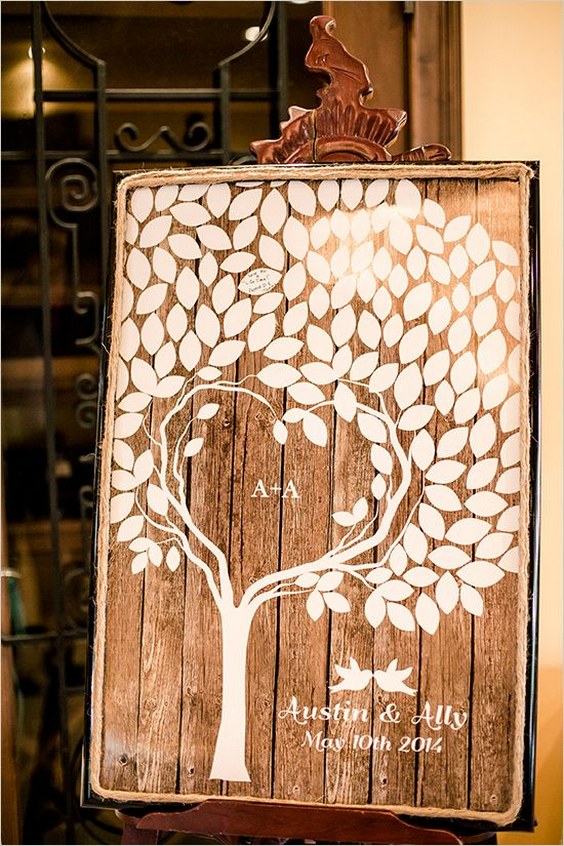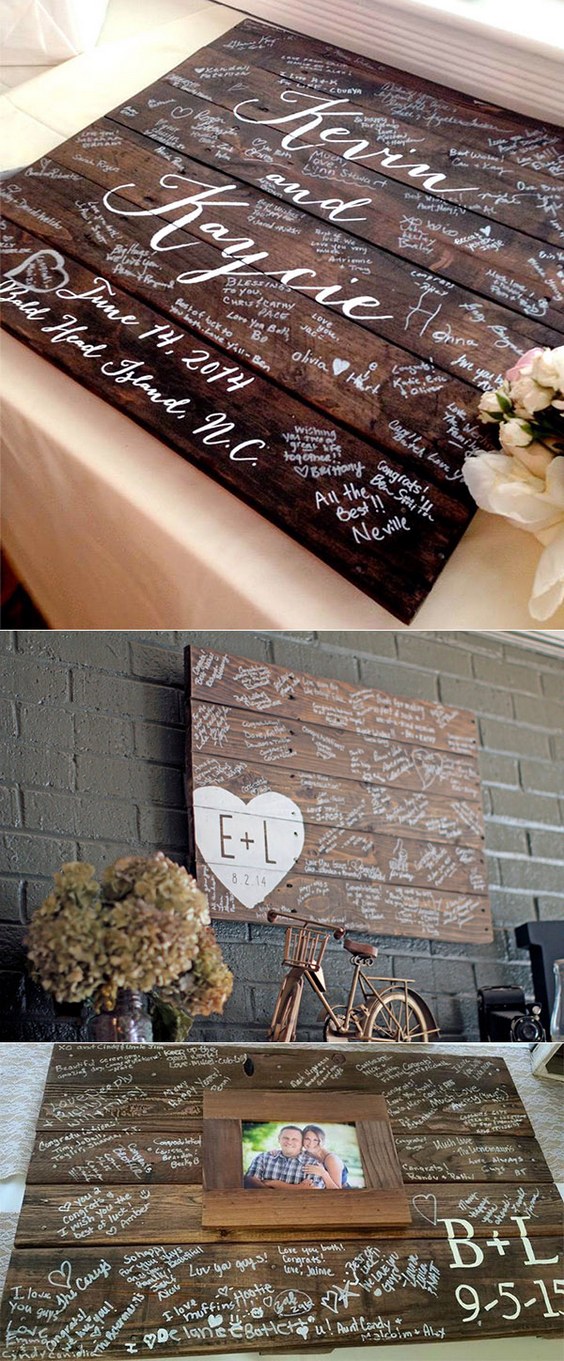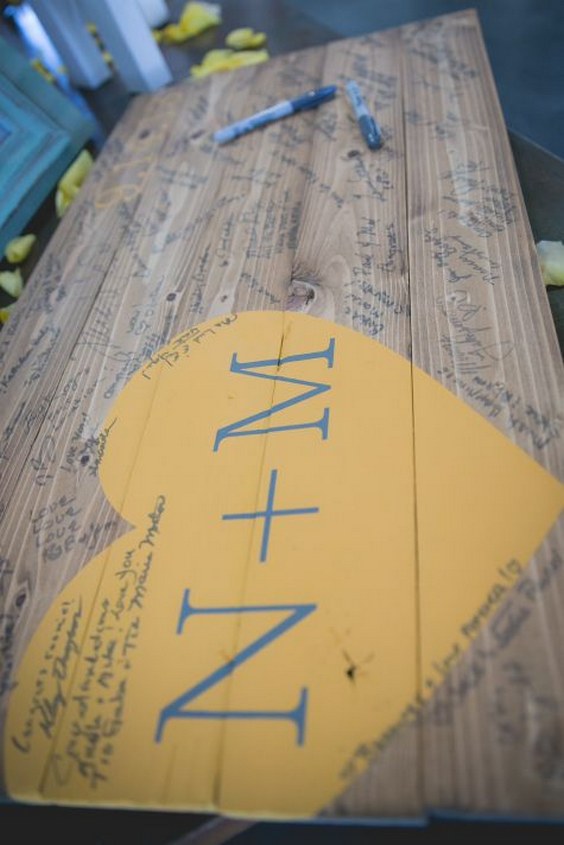 Bourbon Barrel Guest Book
This striking guest book is made of alternating pieces of dark and light wood and is an exciting display that not only functions as a guest book, but also as a bourbon barrel. It can be engraved with the initials of a guest or a couple's monogram. It's a great way to celebrate a wood-themed wedding.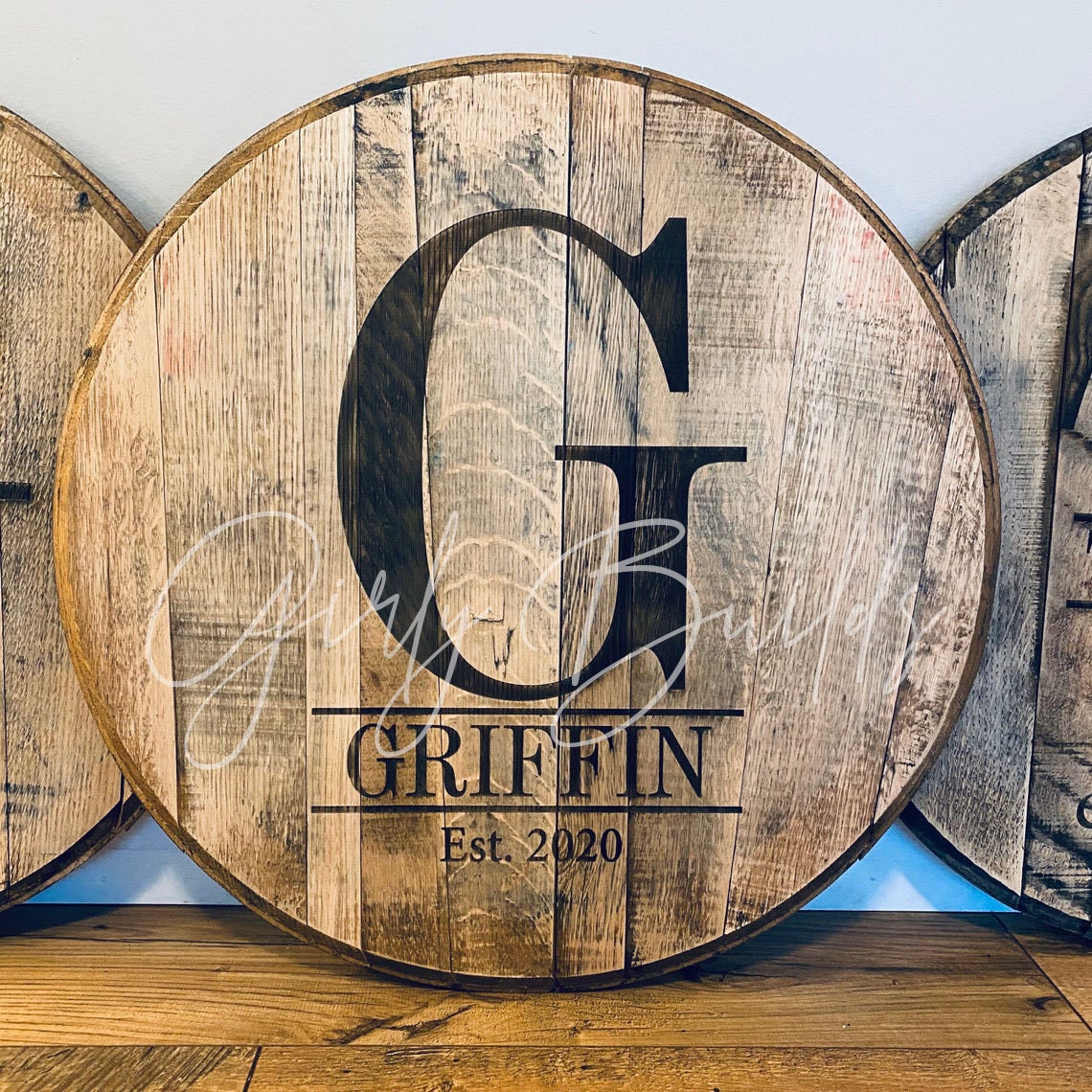 Personalized Wood Letter
Personalized wood letters are a great alternative to regular guest books. Guests love being able to write messages that will be unique to the couple and ensure they remain guests of honor after they leave their delicious wedding cake.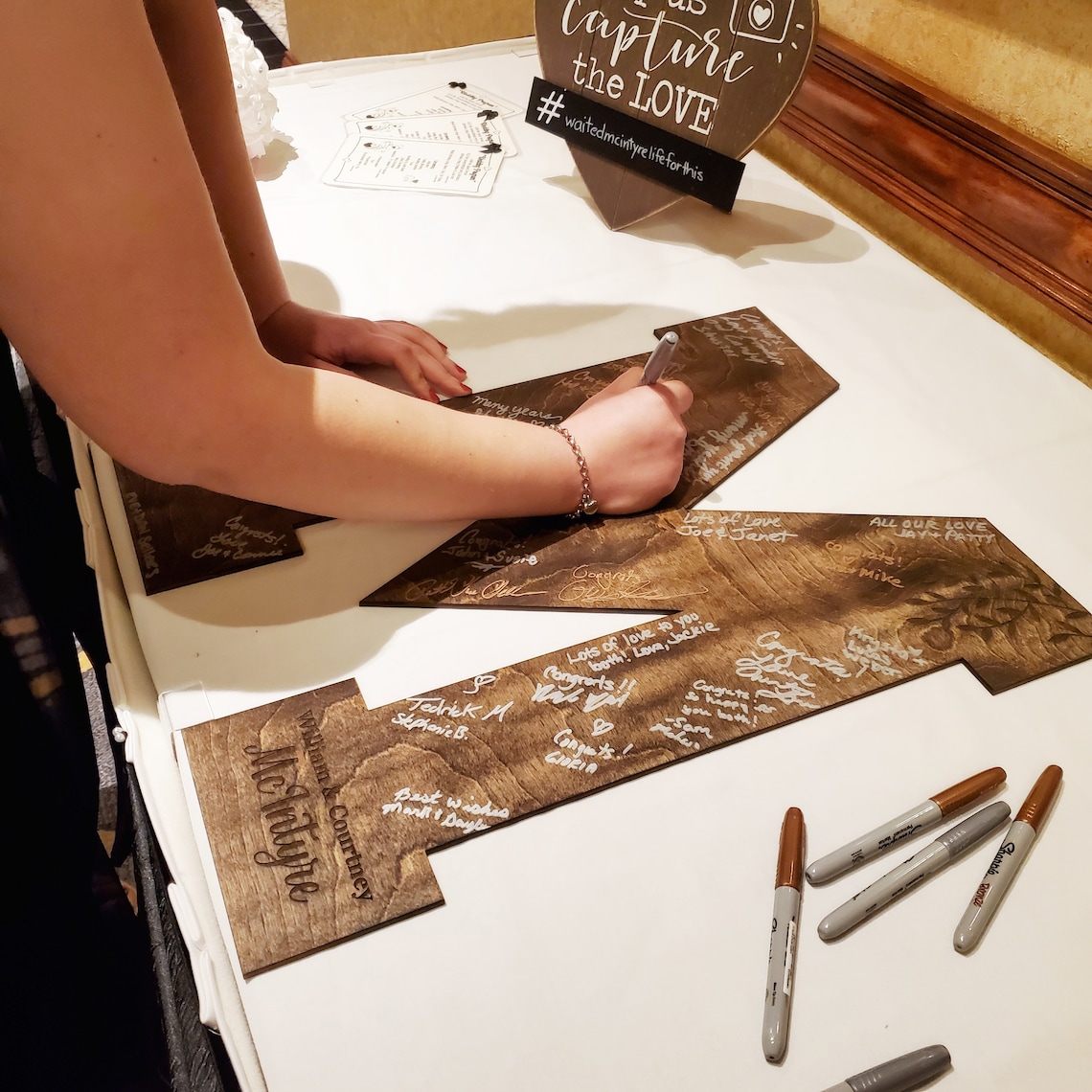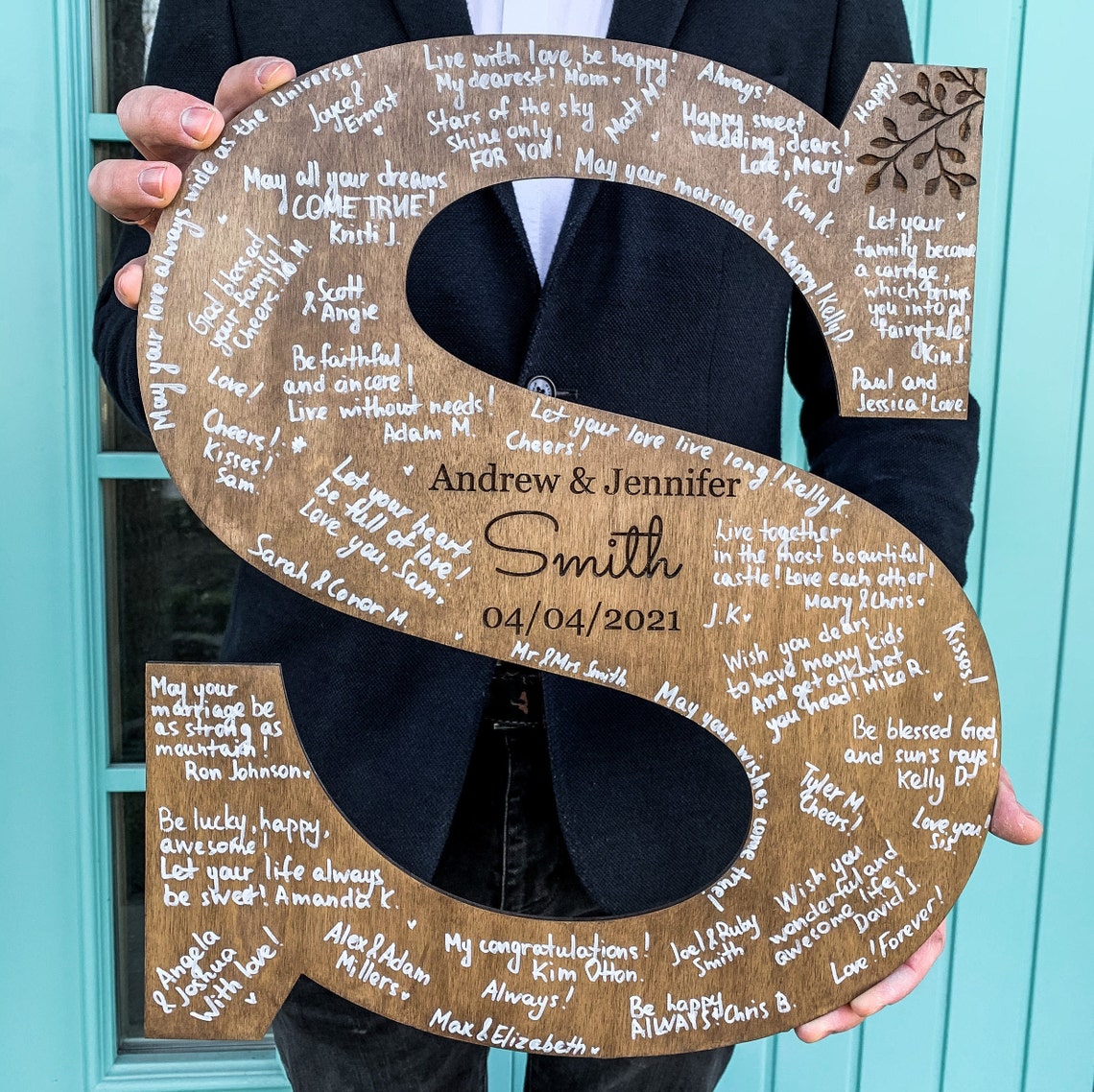 Heart shaped
One of the most important aspects of any wedding is choosing the right guest book. While traditional guest books are always a popular choice, more and more couples are opting for unique guest book alternatives, like heart shaped guest books. Heart shaped guest books are a beautiful and unique way to collect messages and well-wishes from your wedding guests, and they make a lovely keepsake that you can cherish for years to come.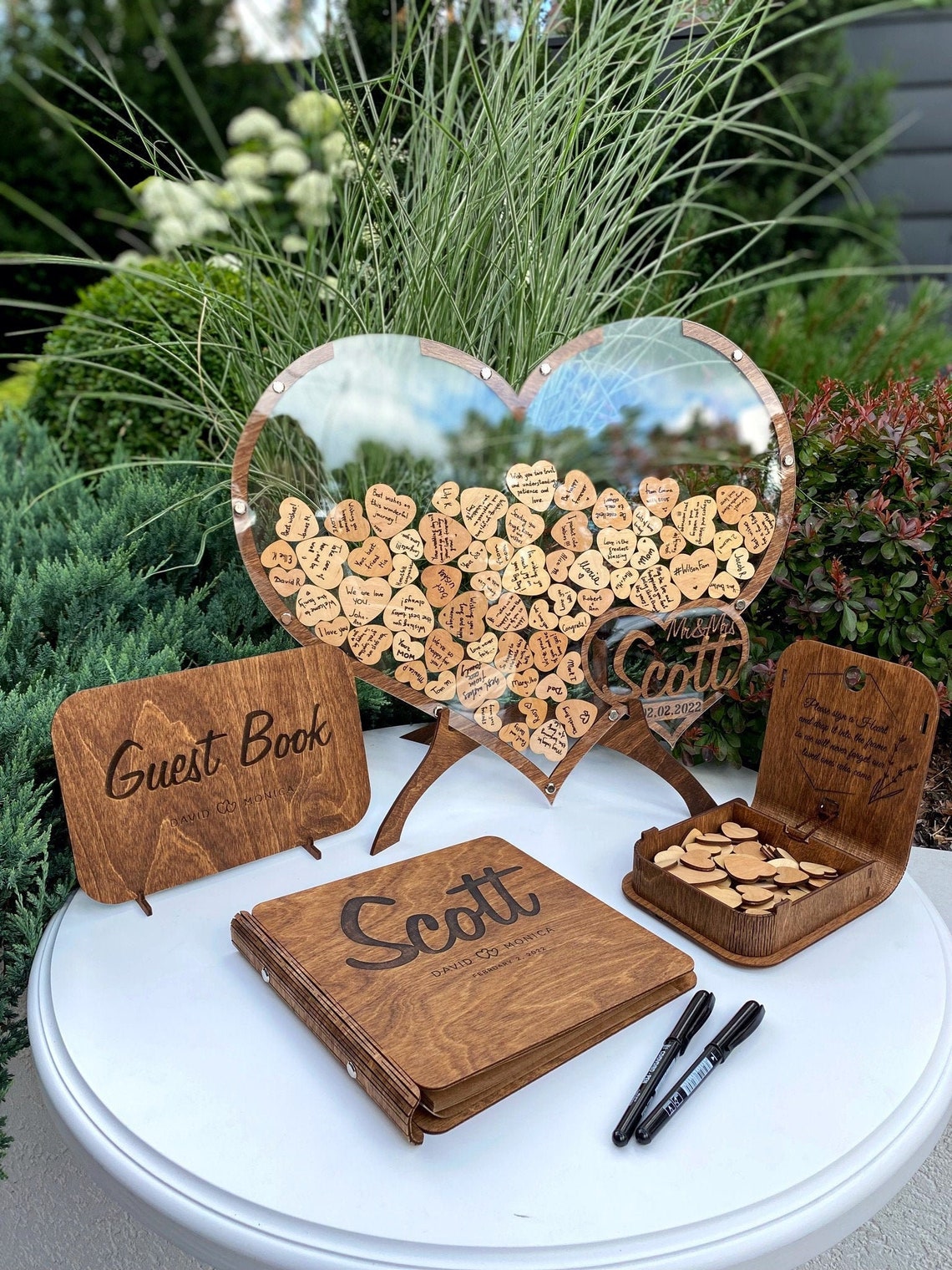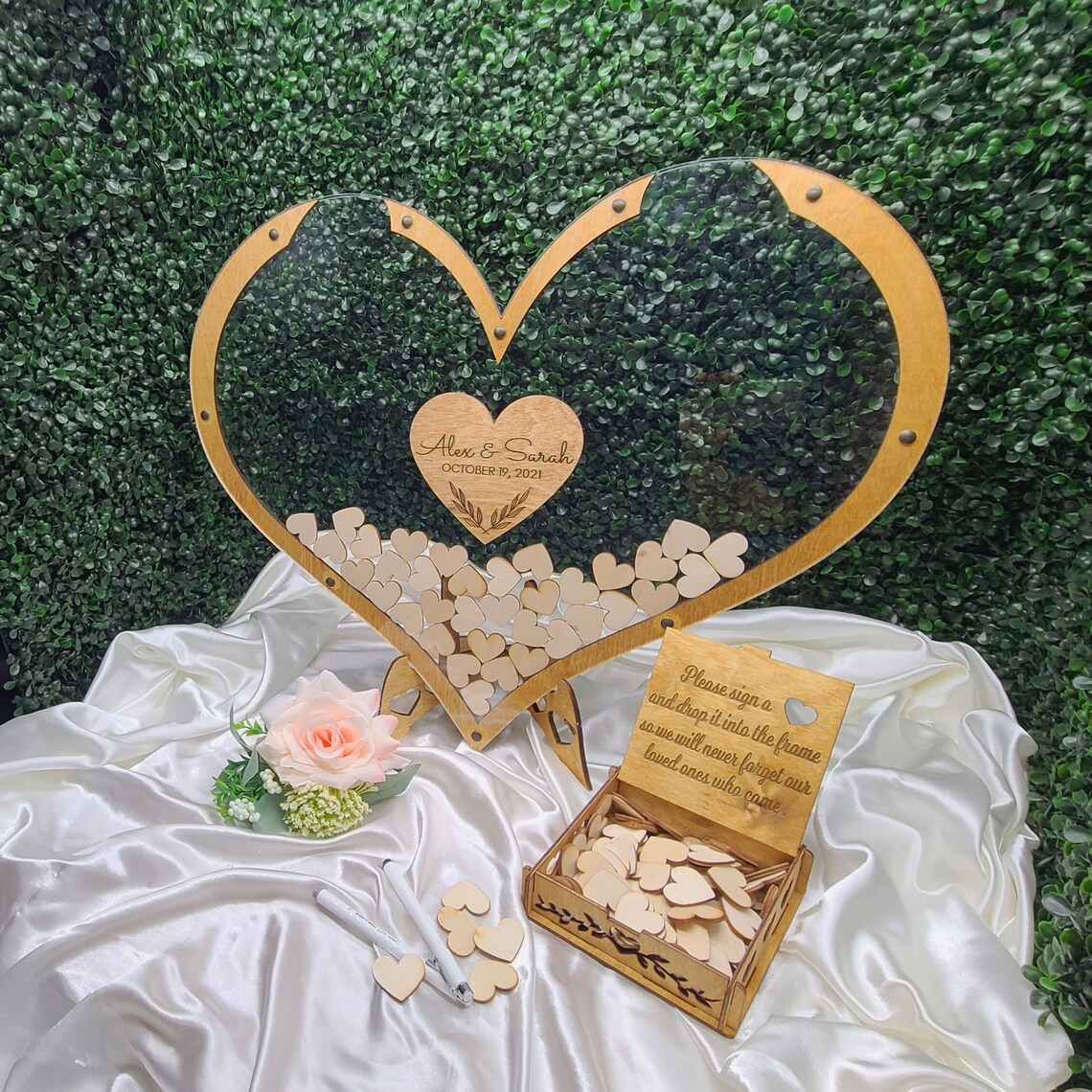 FAQ
How do you make a wooden guest book?
If you want a unique wedding guest book, but don't want to spend a lot of money on an elaborate book, consider using wood. There are plenty of ways to make this material work for your wedding without breaking the bank or having an overly traditional feel. Check out some of these ideas below and see what looks best for your wedding!
FAQS
What types of wood are commonly used for a wood wedding guest book?
The most commonly used woods for a wood wedding guest book are oak, maple, birch, walnut, and cherry. However, any type of wood can be used.
Can a wood wedding guest book be personalized?
Yes, many wood wedding guest books can be personalized with the couple's names and wedding date, as well as other custom messages or designs.
Can a wood guest book be used for other events besides weddings?
Yes, a wood guest book can be used for any type of event where guests are expected to sign and leave messages, such as baby showers, graduations, or retirement parties.
How can I preserve a wood wedding guest book?
To preserve a wood wedding guest book, it is best to store it in a dry place away from direct sunlight. You can also apply a protective finish, such as varnish or wax, to the wood surface.