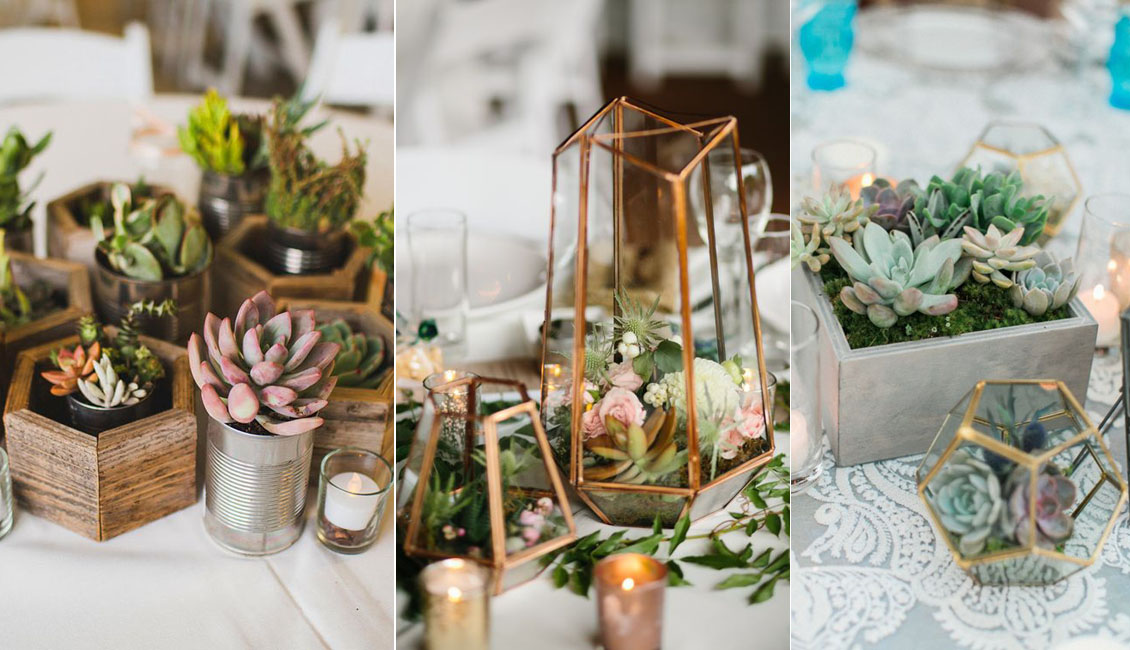 20 Elegant Succulent Wedding Centerpiece Ideas 2023
succulent centerpieces
Succulents are still a seriously popular choice for wedding décor, from boutonnieres to favors and centerpieces—and it's clear why! Unlike flowers, succulents are no fuss and can last for years. They're easy to maintain (we're talking minimal water—a quick mist every few days), and they won't wilt on you either. With so many varieties, shapes and shades (think: green, purple and red) succulents add something fresh and unexpected to your décor. Here are 20 succulent centerpiece ideas to inspire your own.
elegant succulent wedding centerpieces
Succulents are both fashionable and easy to care for. Plus, they're environmentally-friendly and don't need much space in order to thrive. They are the perfect addition to any flower arrangement, whether it be in a bouquet, a vase, or a centerpiece. Check out these elegant, surprisingly easy to make succulent wedding centerpiece ideas.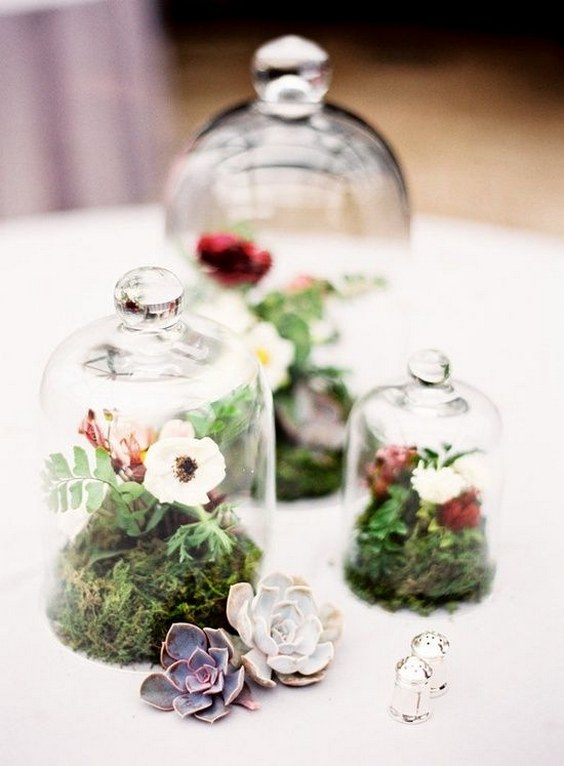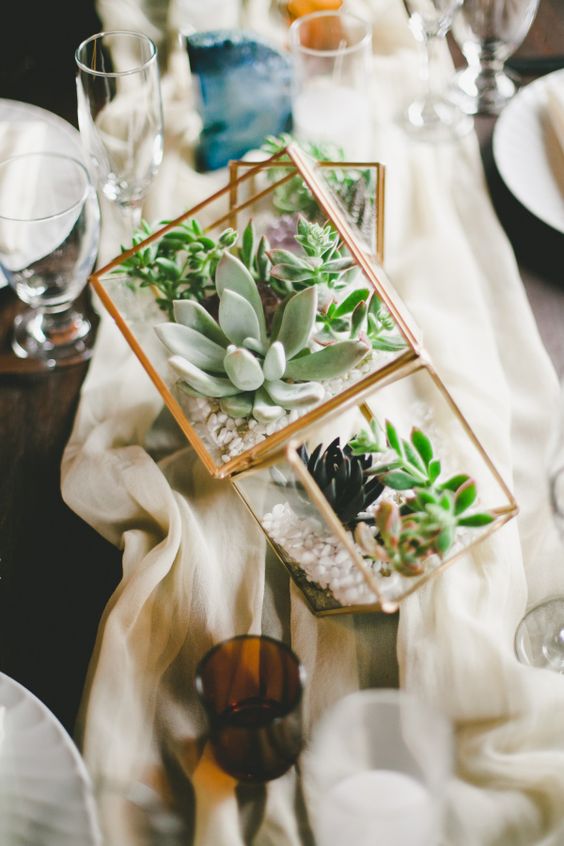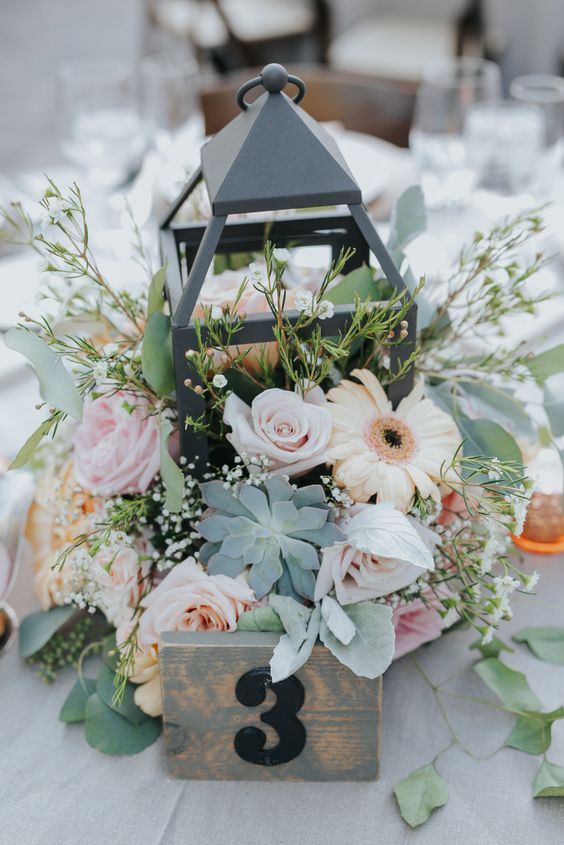 modern succulent centerpieces
Modern succulent centerpieces can be anything from a five-pointed or six-pointed star, based on geometric shapes like circles, squares, or triangles, to an opening rose in the shape of a crown. Get inspiration from the ideas below and create your own!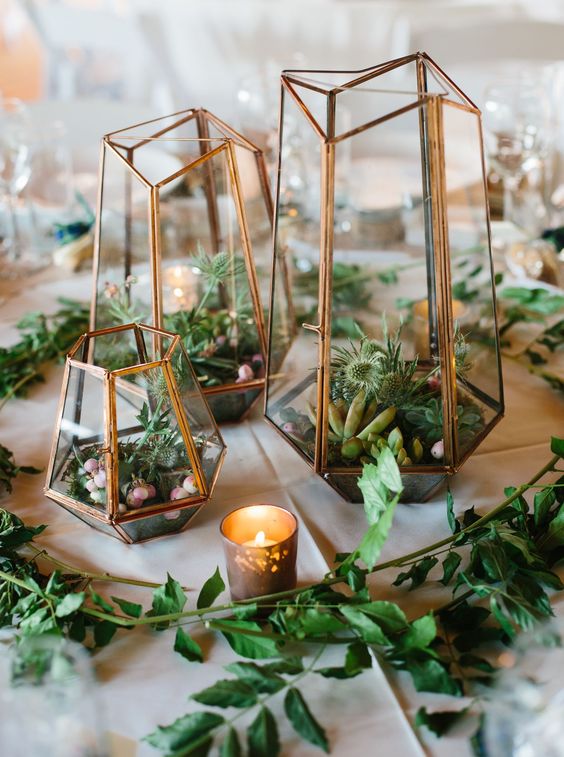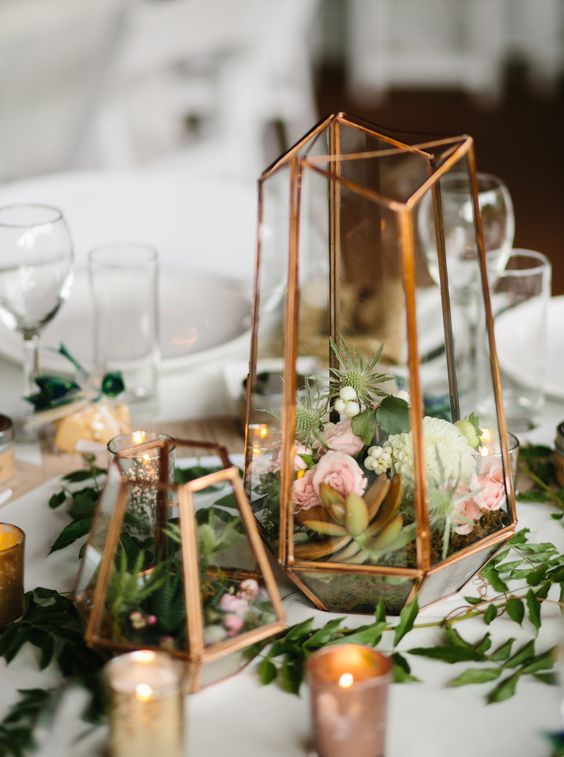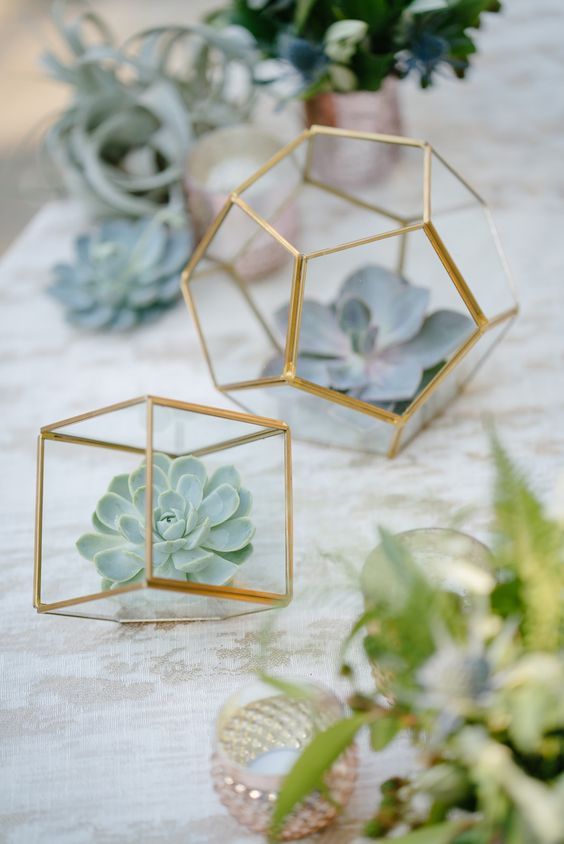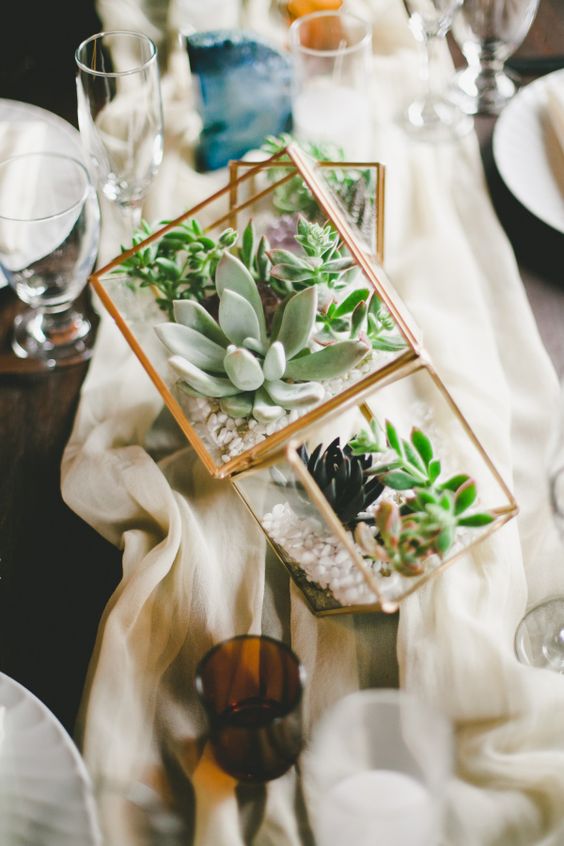 rustic succulent wedding centerpieces
What do you need for a rustic succulent wedding centerpiece? Very little and if you can put a succulent on the right surface and use some natural materials and flowers for your rustic wedding centerpieces, you are in for a delight. The trick to these wedding centerpieces is creating a focal point. You can use a different type of succulent or fresh flower arrangement to stand out from your table and to add a touch of sophistication to the decor of your rustic wedding.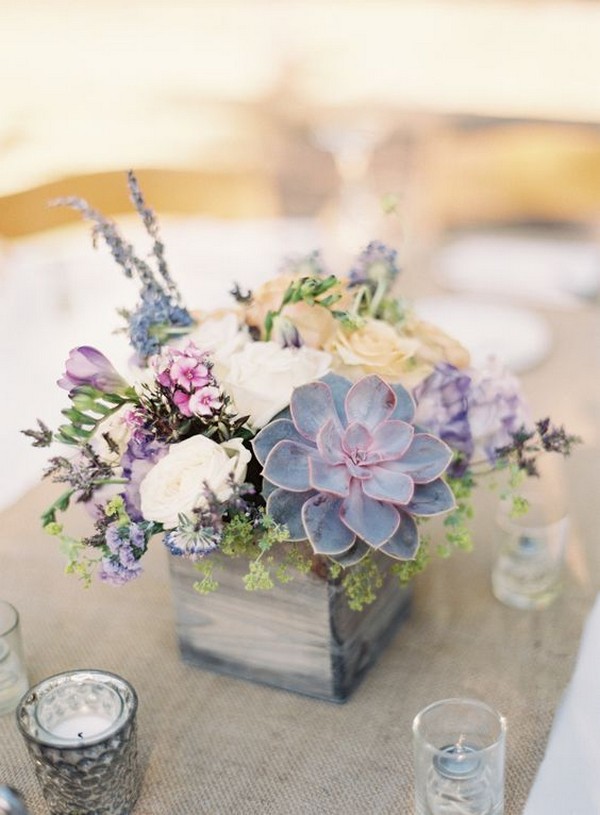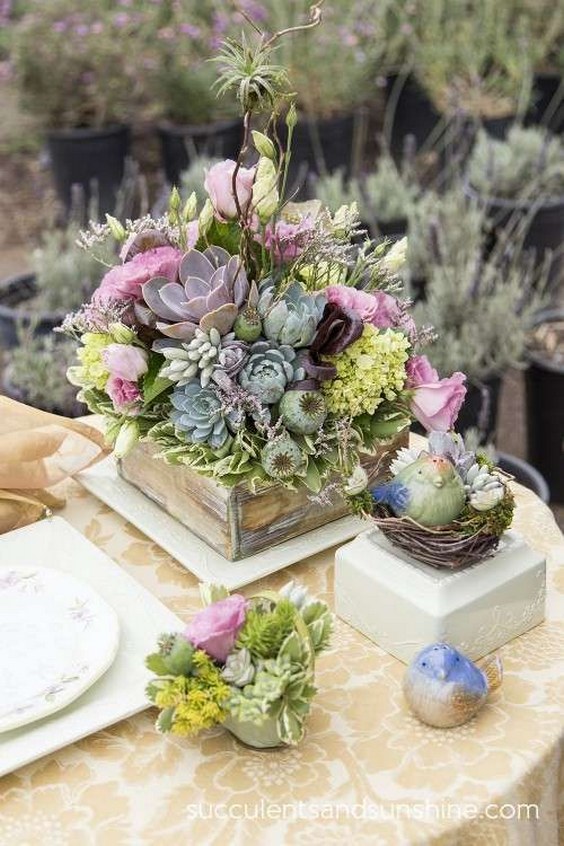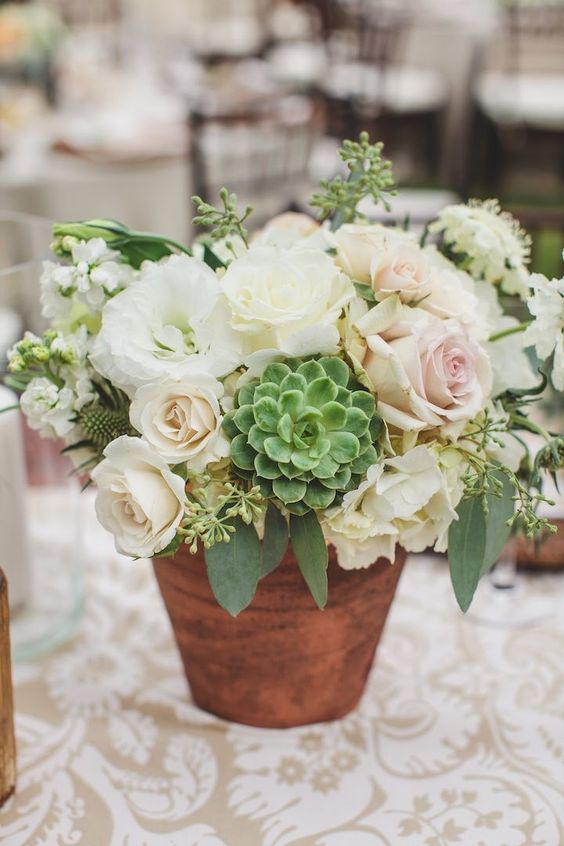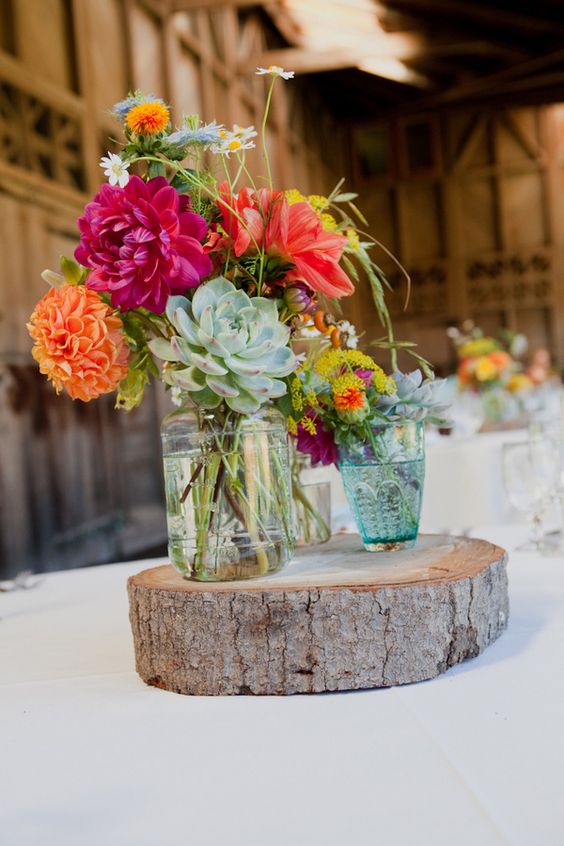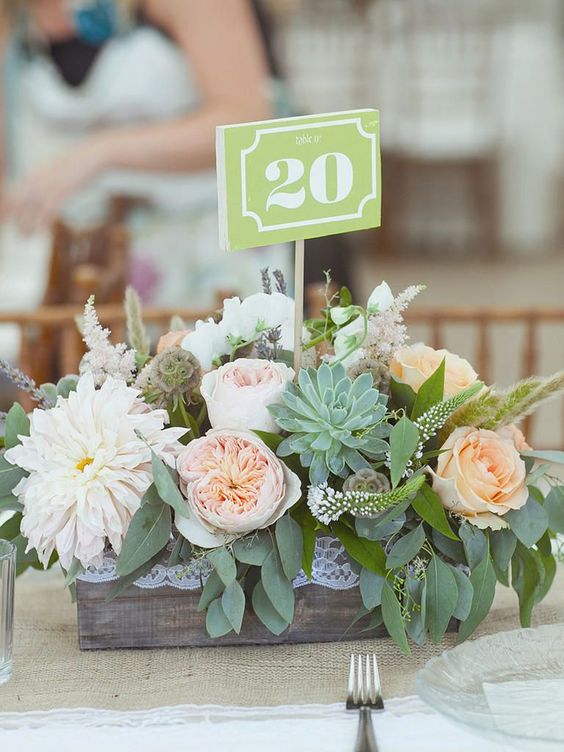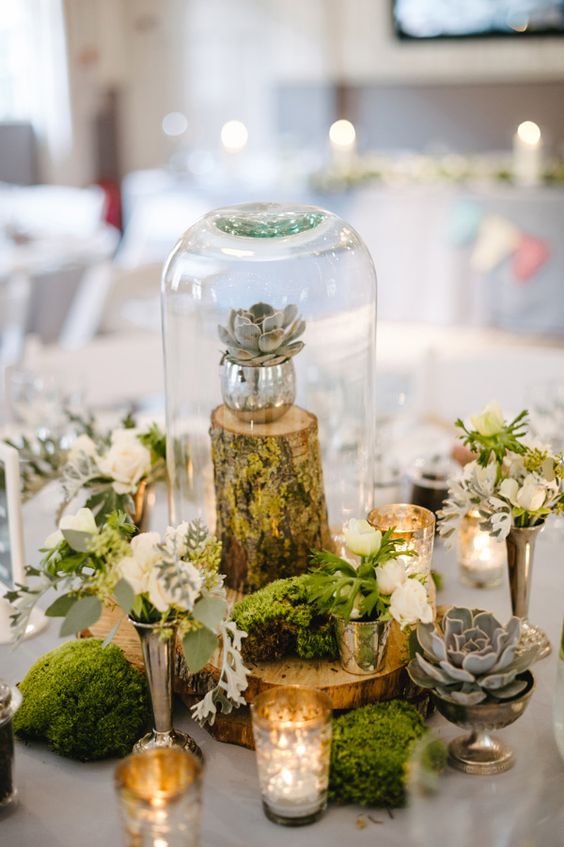 planted succulents centerpieces
Succulent centerpieces are a romantic and simple option for your wedding. Plants that may work well include sedum, jade, and rosette succulents. The different shapes and textures add dimension to the space and create a one-of-a-kind look. Look for succulents that can be arranged in a wooden box, tin, jar, or teacup to give your table a stunning display.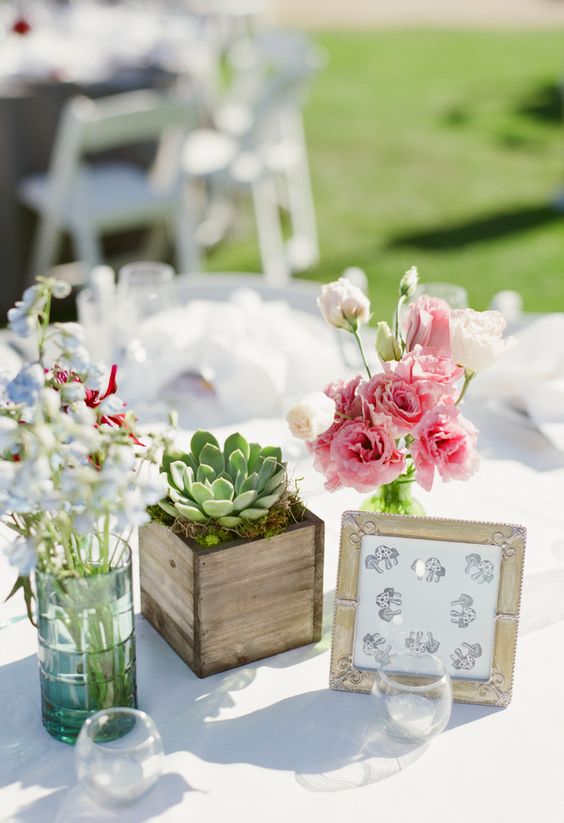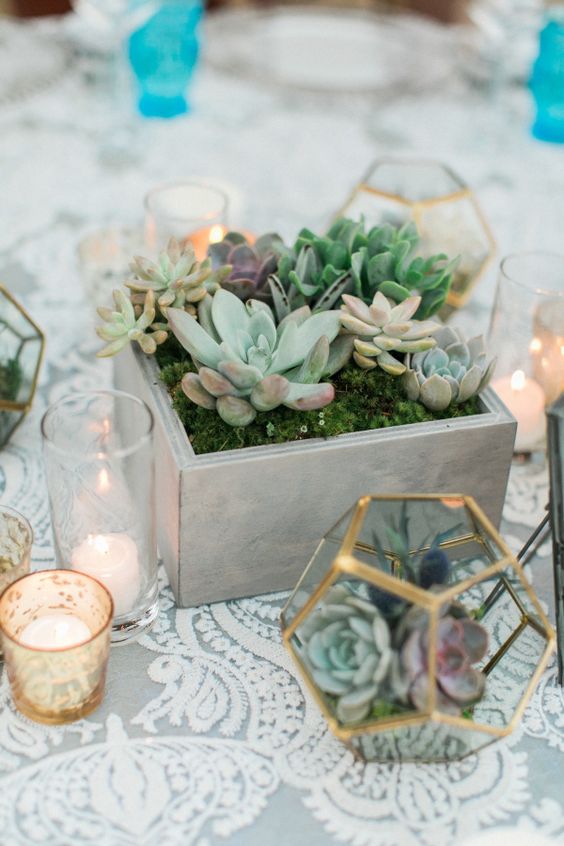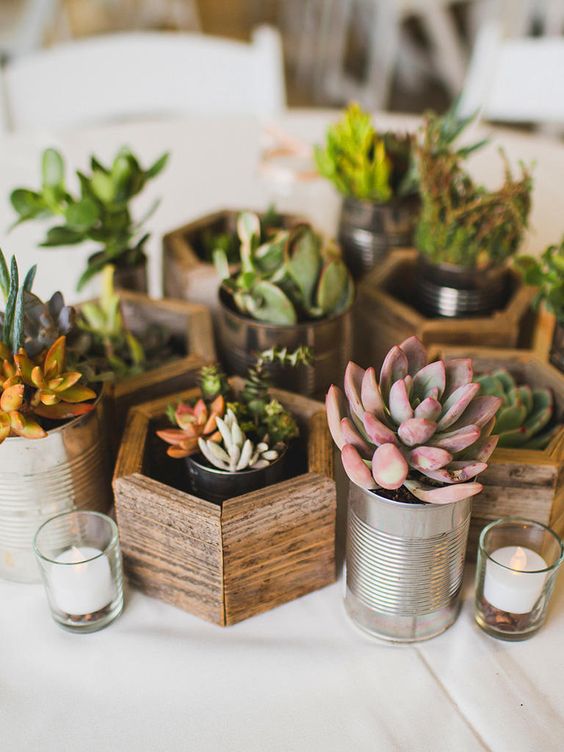 succulent centerpieces with candles
Here are some succulent centerpieces ideas you might like to consider. These arrangements even work well with candles, and they're perfect to assemble the day before the big bash! This is how you can make your stunning centerpiece without a lot of hassle.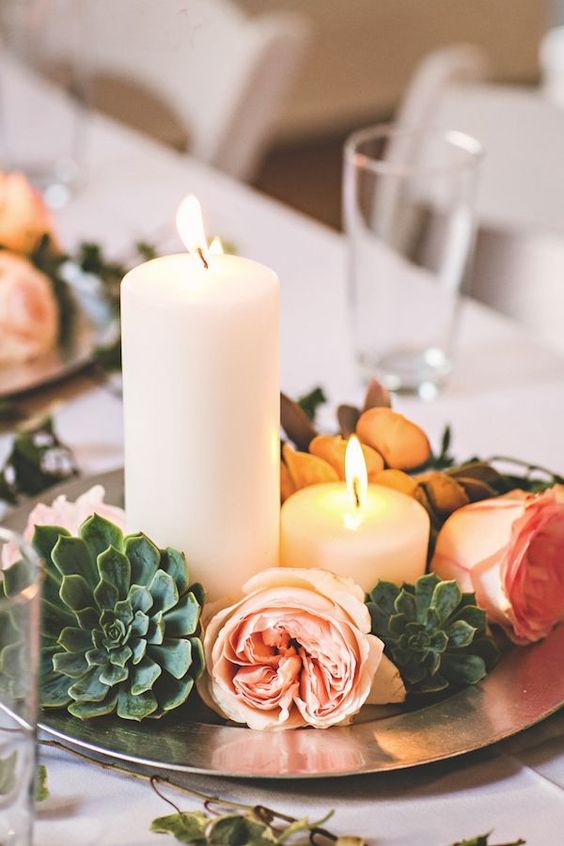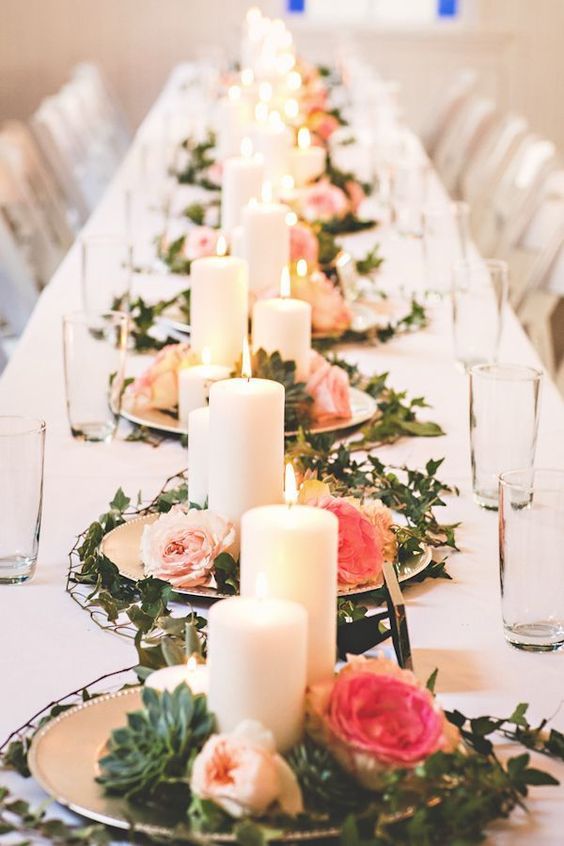 flower and succulent centerpieces
Succulent-themed centerpiece ideas include flower and succulent centerpieces that incorporate evergreen and given the green, warm leaves of the plant to create a striking centerpiece option.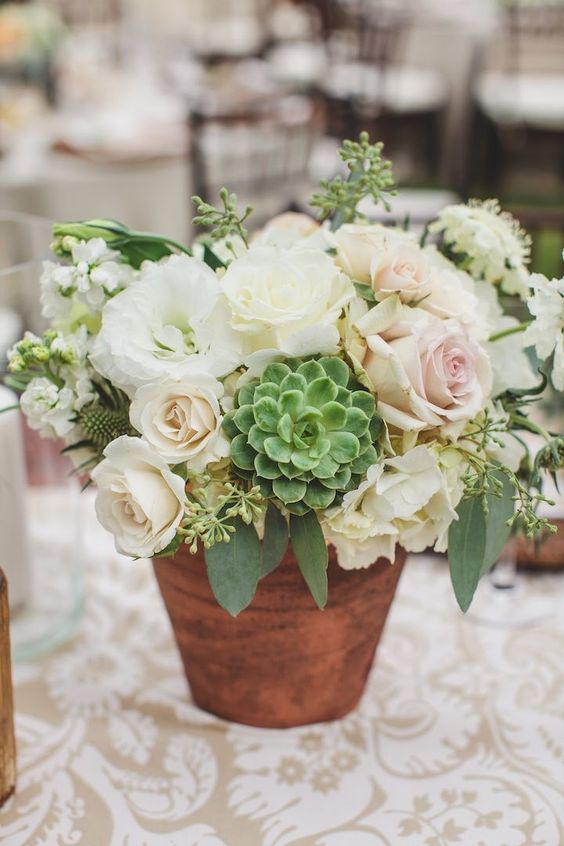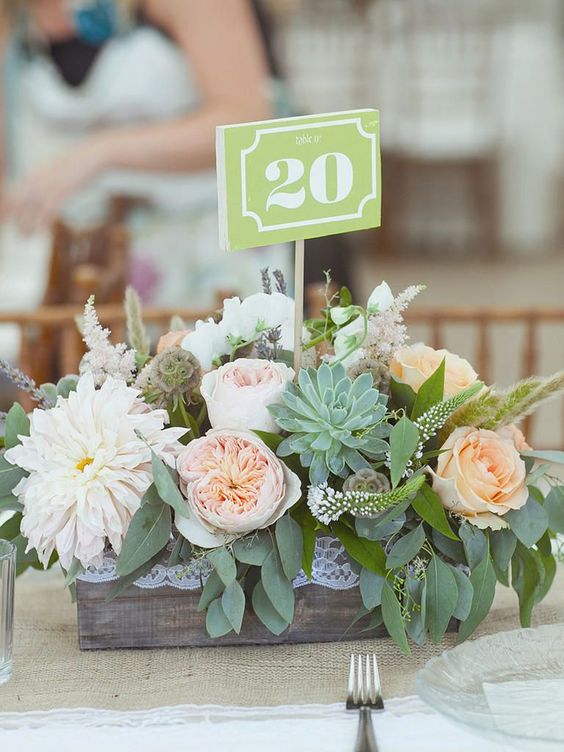 If you're looking for a wedding centerpiece idea, consider using succulents. They're not only beautiful, but they also have a unique ability to keep their shape even after being placed in water. And if you want to take this idea a step further, consider adding some faux flowers or foliage to your table setting. With so many different ways to incorporate these plants into your wedding decor, there's no reason not to give them a try! Have you tried using succulents at your own wedding?What other ideas do you have for incorporating them into other celebrations?Let us know in the comments below.