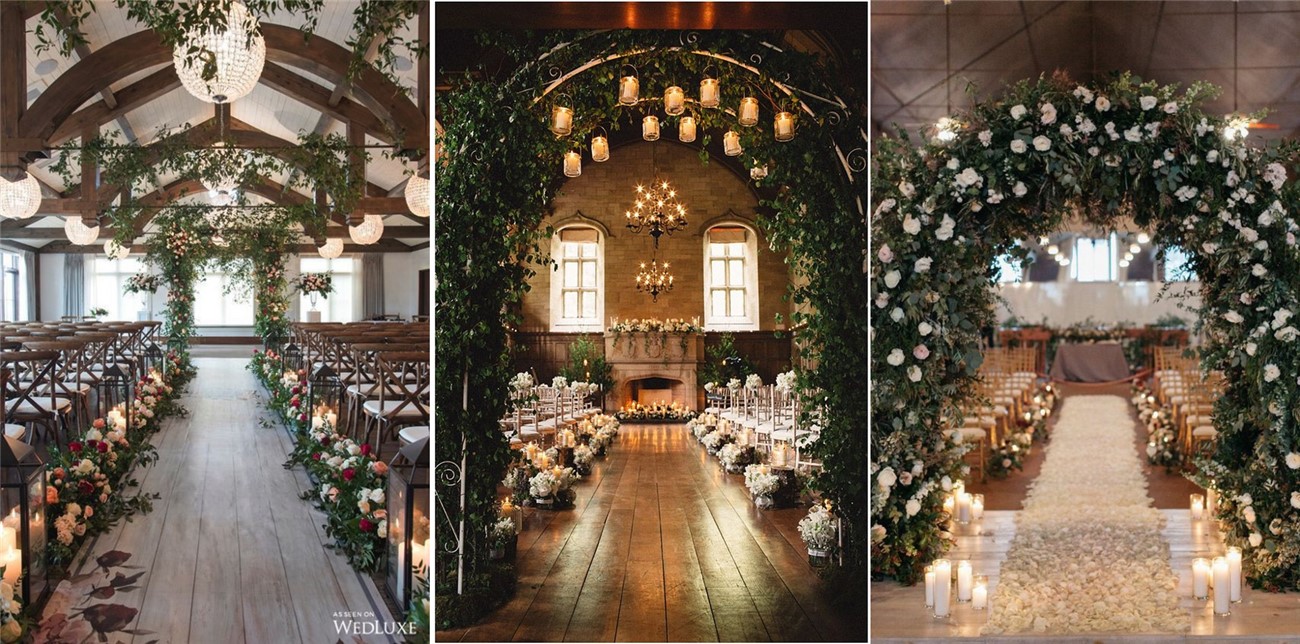 Top 20 Rustic Indoor Wedding Arches and Aisle Ideas for Ceremony
Creating the perfect setting for your rustic indoor wedding ceremony requires finding the right frame to showcase the beauty of your special day. One way to do that is by creating a custom arbor or arch that sets the tone and serves as a focal point for your ceremony.
When it comes to rustic indoor arches, the options are endless. You can opt for a natural wood arch, decorated with greenery and florals, or a more elaborate structure with iron or copper details, that can be adorned with different materials like string lights, candles, or even balloons. The key is to make the arch reflect your unique style and aesthetic.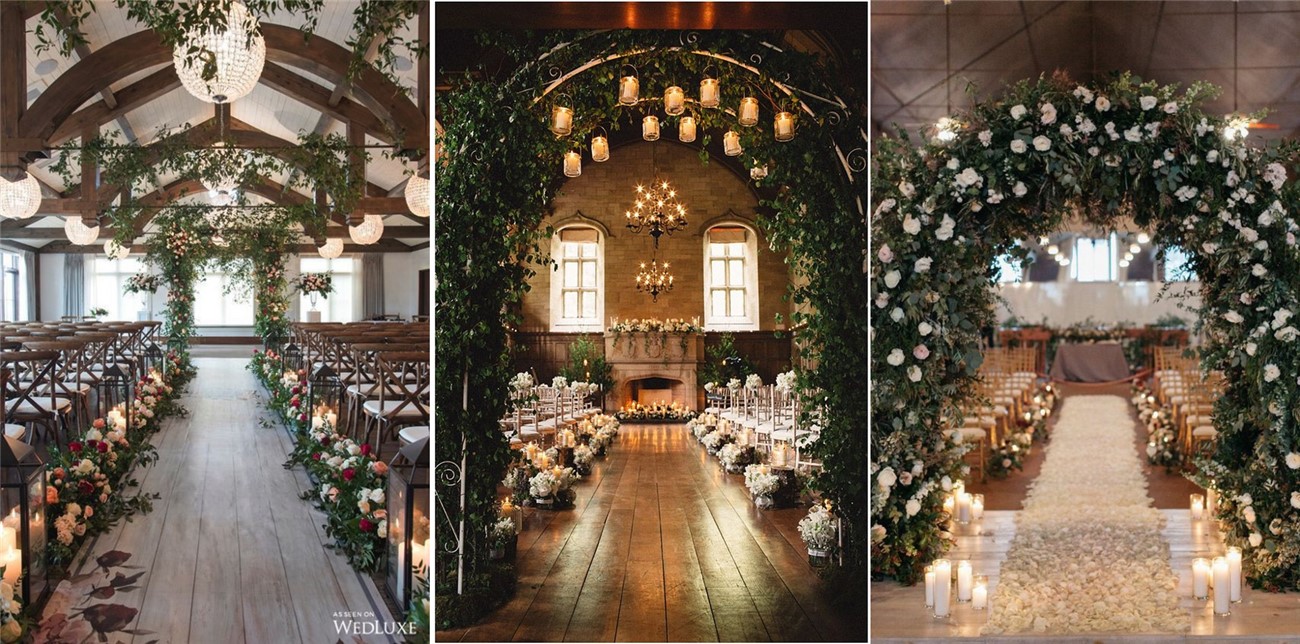 One popular trend is to incorporate natural elements like wood, branches, and greenery to create a warm and rustic atmosphere. This can be achieved by using a wooden arch adorned with vines, leaves, and flowers that match your wedding theme. This type of arch can be a beautiful backdrop for outdoor-inspired ceremonies held indoors.
Another way to create a rustic indoor arch is to use reclaimed materials like old doors, windows, or even a vintage fireplace mantel to create a unique and vintage-inspired look. These elements can be decorated with candles, florals, or even string lights to create a beautiful and romantic ambiance.
You can also use the arch as an opportunity to incorporate your cultural or religious traditions. You can have a floral arch that is symbolic in your culture or religious tradition, like a traditional toran or a Mehendi arch.
Additionally, you can use the arch as a way to personalize the ceremony space and make it your own. For example, you can use the arch as a backdrop for a photo booth or have it decorated with your names and wedding date.
Creating the perfect rustic indoor wedding arch or arbor is a great way to personalize your ceremony and make it truly unique. Whether you choose a natural wood arch, a vintage-inspired arch made of reclaimed materials, or one that incorporates cultural or religious traditions, the possibilities are endless.
The key is to make the arch reflect your unique style and aesthetic. It is also important to blend it seamlessly with the rest of your wedding décor. As you plan your indoor rustic wedding, take some inspiration from different indoor arches and aisle ideas to create the perfect frame for your special day. And remember, the perfect arch can make the ceremony look stunning and will provide beautiful photos for your memories.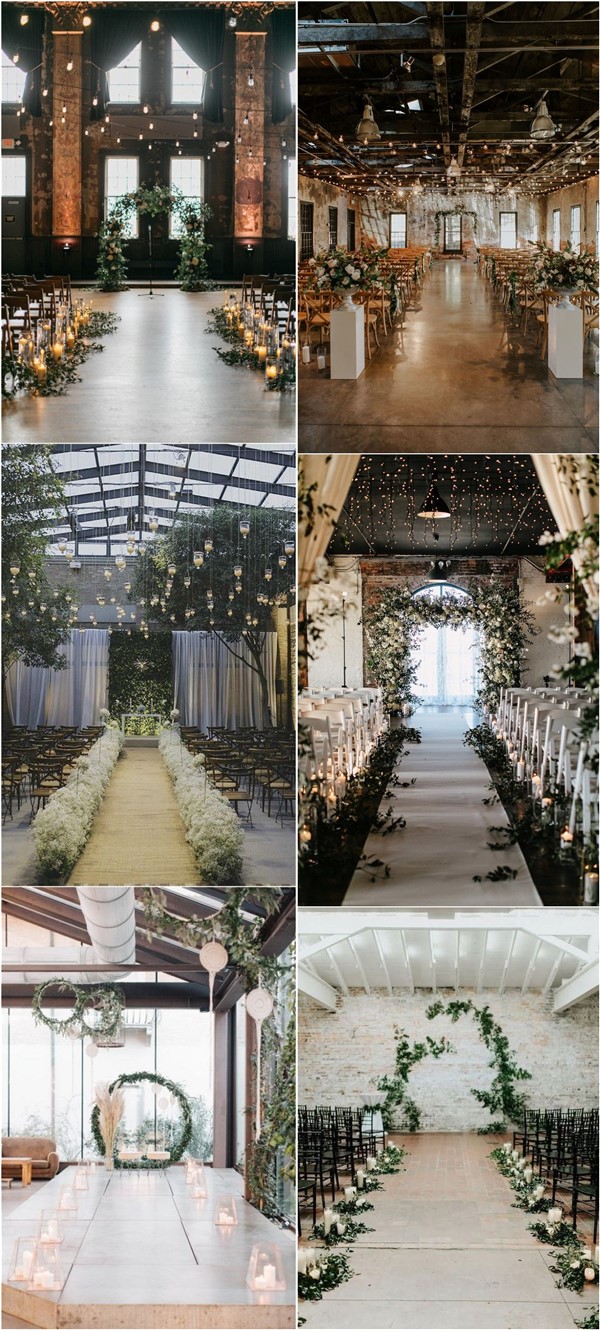 Additionally, when planning your indoor rustic wedding arches or aisle, keep in mind the practical aspects of the setup such as the size and the location. For example, you need to choose a location that provides enough space for the arch, and for the guests to move around and also consider how it will be visible for your guests.
Furthermore, It's important to also consider the logistics of setting up and breaking down the arch or aisle, as well as any potential lighting or weather considerations. It is also important to work closely with your wedding planner or designer to ensure that the arch or aisle is set up and decorated in a way that compliments your overall wedding design, theme and color scheme.
An indoor rustic wedding arch or aisle can serve as a beautiful and personal touch to your ceremony, and it will help to create a memorable and special atmosphere for you and your guests.