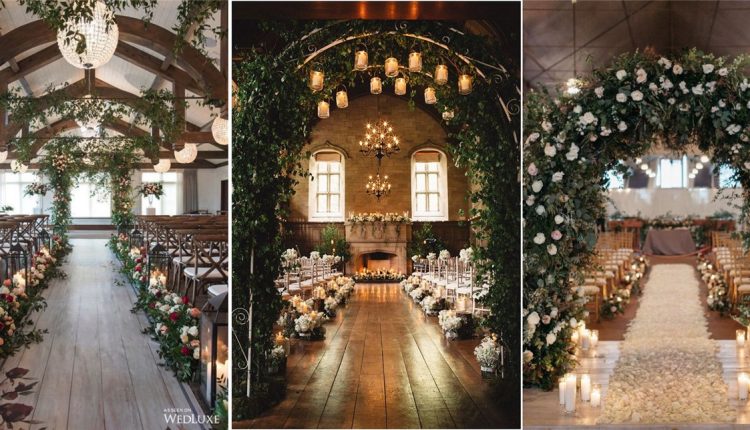 Top 20 Rustic Indoor Wedding Arches and Aisle Ideas for Ceremony
A picture perfect rustic wedding needs the perfect frame, take some inspiration from our favorite indoor arches to create the best one for you.
Find the perfect venue? Check. Now it's time to personalize the space and make it totally your own. A custom arbor is a great way to flawlessly blend your ceremony with the rest of your wedding day décor. Exchange vows under an arch that is as unique as you are, using your color palette, wedding theme or even a cultural tradition for inspiration—there are no boundaries. Check out some of our favorite rustic indoor ceremony arches and aisle to inspire your own look.