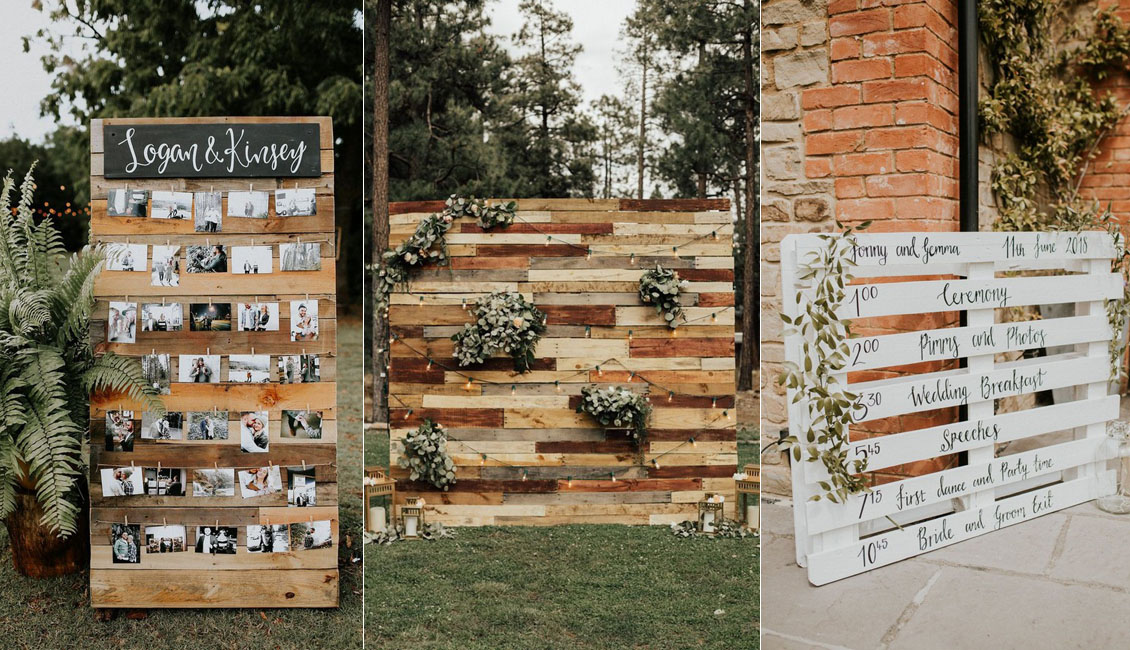 24 Rustic Country Wood Pallet Wedding Ideas
Why use pallet decor for rustic weddings? Rustic weddings are ever so popular with the younger generation. Our children are into hiking, horseback riding, driving Jeeps and Trucks. They are looking for simple and fun celebrations with friends and family. They want to have their big day in a place they have good memories during childhood or teenage years. Places like the campgrounds, farms, barns, gardens, resorts, and even ski slopes.
These rustic weddings are not only romantic, but so much fun, inexpensive, timeless and chic in there own special way. The smell of outdoors, wood, flowers, trees, the beauty of the country is chic yet relaxing and laid back. Although nature is a great backdrop and just a touch of string lights on trees will be great décor for any celebration. There are still so many other items and DIY ideas to add on to an already gorgeous natural beauty.
Wood Pallet Wedding Backdrops
Use a wooden pallet as a backdrop for your ceremony. Whether it is delivered or you pick it up yourself, this is a budget-friendly idea that turns a boring wedding ceremony into a rustic country wedding. You can place it behind your guests or have the ceremony out on the pallet. This can be inter-changing depending on your event. It is a low-cost DIY idea that takes very little effort on your part.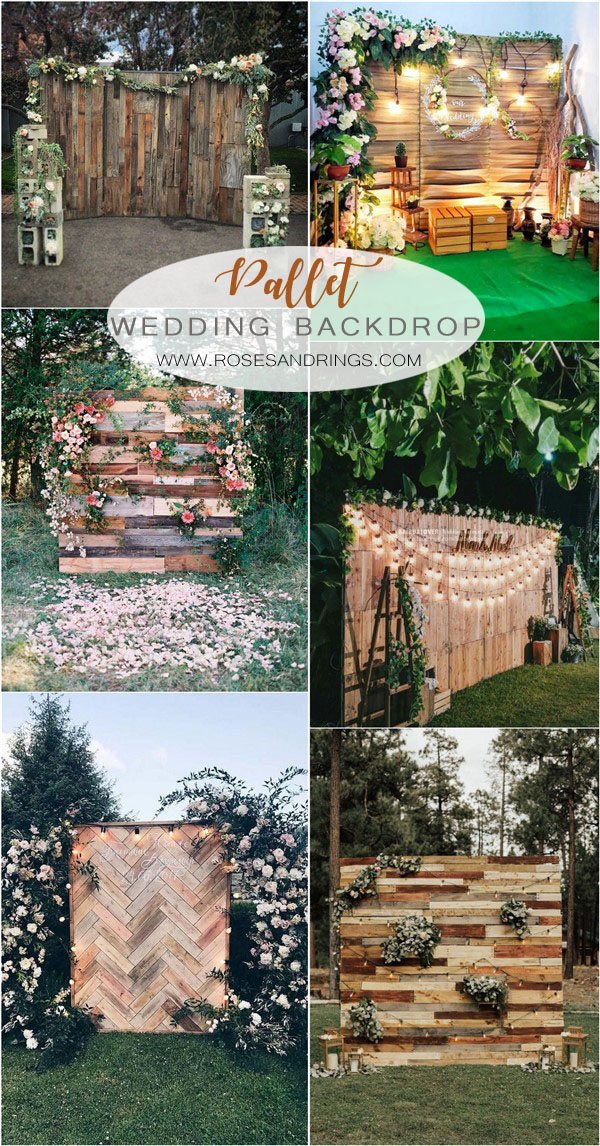 Wood Pallet Wedding Photo Display
A rustic display of photos on a base of pallet wood is a great way to jazz up wedding decor. The best spot to photograph your guests and capture the vibes of your wedding day. The photos frame can be made from a simple cardboard or the rustic pallet wood to make your display a stylish focal point for the reception.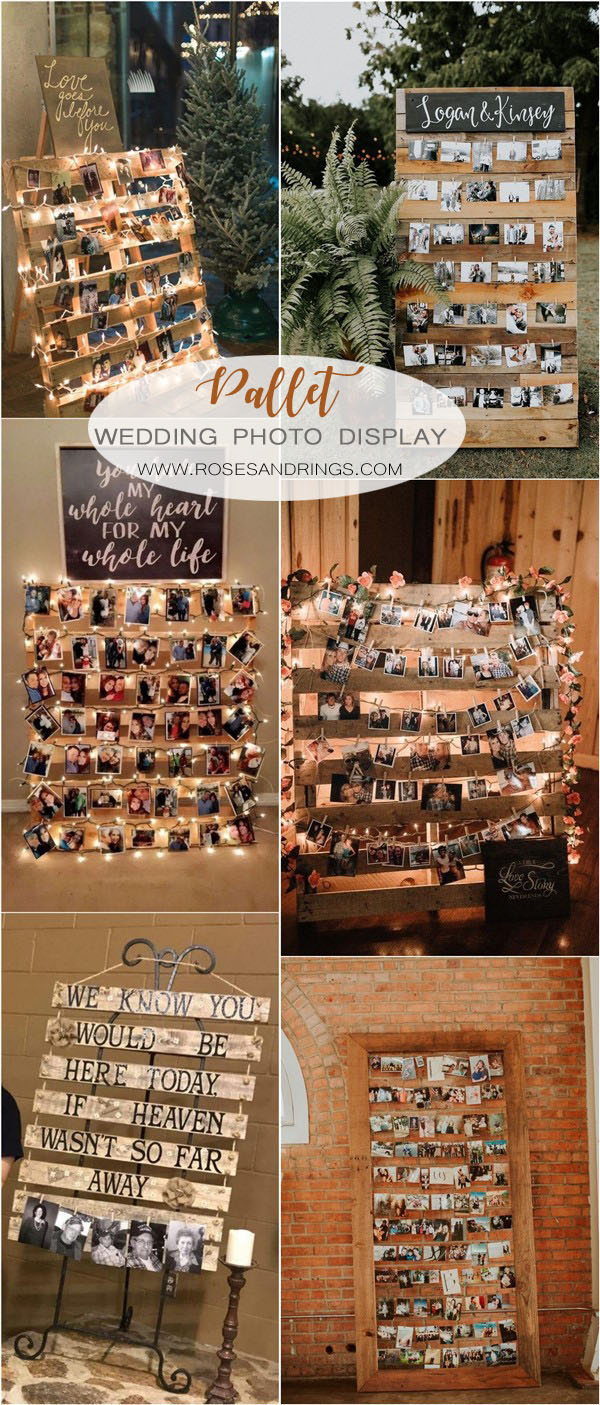 Wood Pallet Wedding Signs
How will your guests know that your wedding is taking place on a farm? Simple, by adding these beautiful signs to your wedding decor. These functional signs are easy to make and simple to fulfill your wedding theme. Cut the wood pallets in short lengths, sand them down, and stain them for a rustic look. Heat the back of a sharp knife and place it on the wood pallet for a few seconds to allow it to curve and form the letters of your name.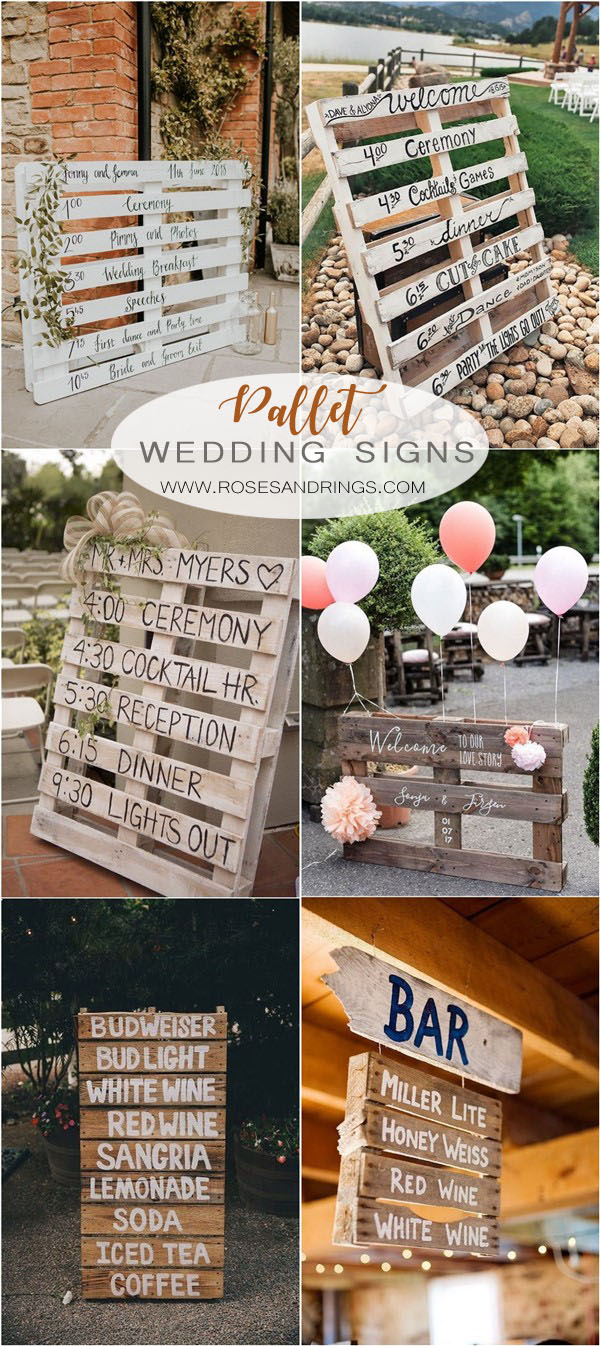 Wood Pallet Wedding Bar
Choose a dark or light wood pallet, and wrap it in metal piping and a hook to create a rustic bar that can be used for drinks near the dance floor, or tables near the ceremony. Hang rows of bottles from the bar to display your favorite tequilas, liquors, and beers for the cocktail hour. Make the bar look more sophisticated by adding lights, flowers, or vases of roses.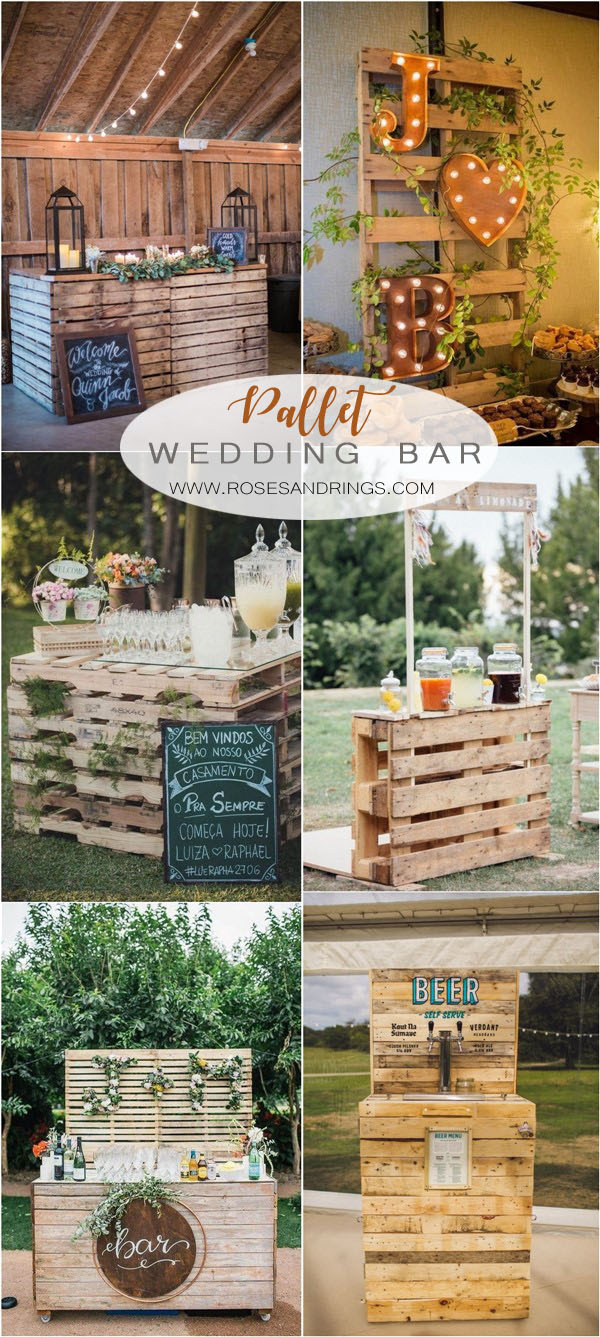 If you're looking for a rustic wedding theme, wood pallets are an excellent choice. They have a natural, earthy feel that will look great in any setting. Plus, they're easy to find and inexpensive to purchase.