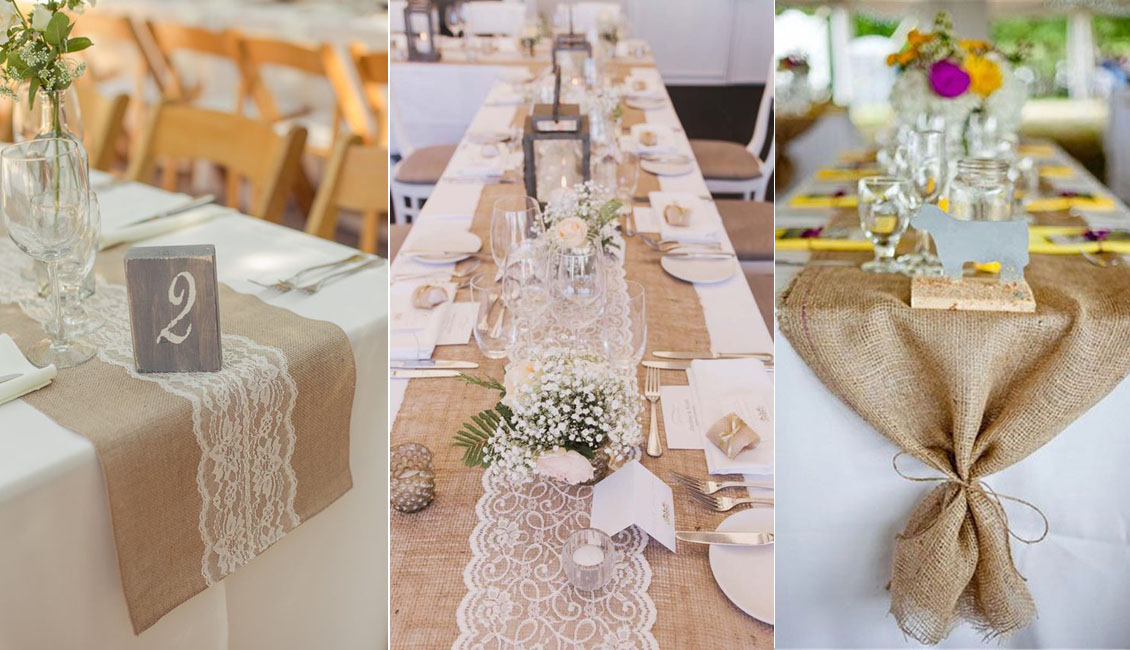 20 Rustic Burlap Wedding Table Decor Ideas
Burlap is a versatile and affordable option for wedding table linens, and it works well with both round and rectangular tables. You can also use a classic white tablecloth with a burlap runner for a more traditional look. For a touch of nature, try using linens with embroidered flowers, leaves, or vines.
Another popular trend in wedding decor is the use of farmhouse tables, which can give a rustic and chic look to your reception. If you love the look but are on a tight budget, consider renting farmhouse tables for key areas like the buffet, cake table, and seating/sign-in table. This can help you achieve the desired aesthetic without breaking the bank.
When choosing your table linens, be sure to consider the overall theme and style of your wedding, as well as your budget. With a little bit of creativity and attention to detail, you can create a beautiful and cohesive look for your reception tables.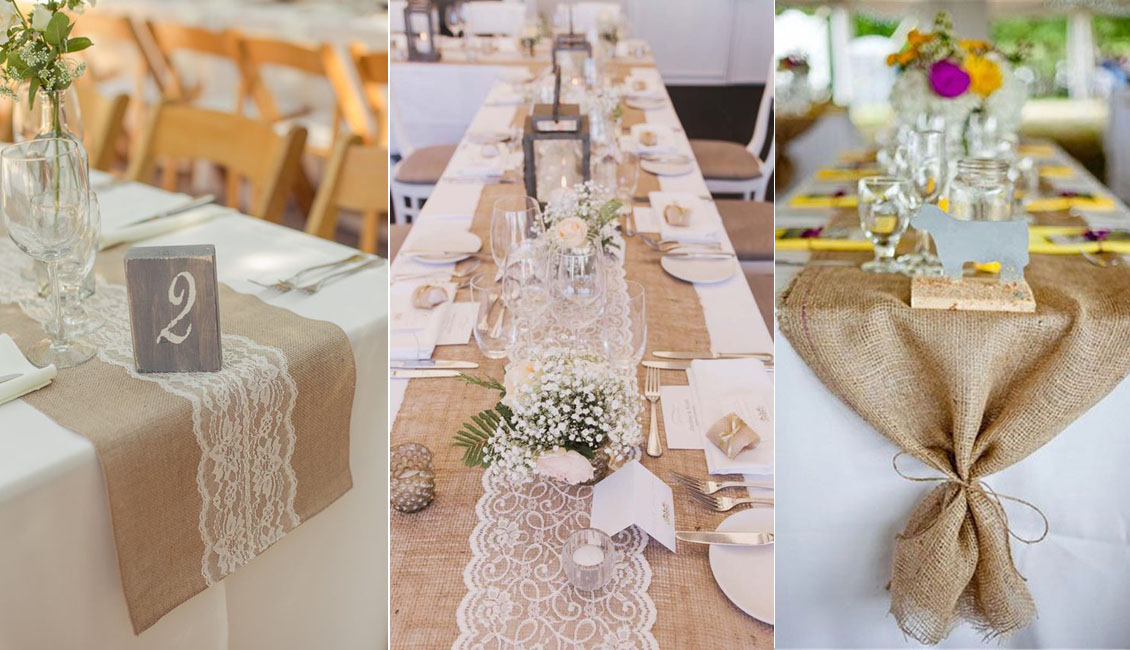 Burlap is the perfect material for rustic weddings. It's durable, it can be dyed in many colors and shades, and you can even use it to make your own table runners and place mats. Use burlap as a backdrop for your centerpieces or keep a floral arrangement at each place setting. Or, if you want to go all out with burlap decor, try tying together jute twine around mason jars or votive candle holders!
Drape burlap across the table and layer your centerpieces on top
The easiest way to layer your burlap decor is by using a large piece of burlap to cover the table, and covering centerpieces with smaller pieces. This creates a beautiful effect that is easy on your wallet, as well as being super simple!
Use rustic burlap place mats with layered jute napkins
Place mats are a great way to add rustic style to your tabletop. Choose burlap place mats, which combine the natural look of burlap with durability and strength. Burlap is also used to make napkins, so you can use them together in order to create a cohesive look throughout your table setting. Jute napkins are made from natural fibers like cotton or flax—it's also known as "hemp fabric"—and they're durable enough that you don't have worry about spills or accidents ruining them during the course of the wedding reception!
Wrap mason jars in burlap and lace for a shabby chic look
For a simple, rustic look, wrap burlap around a mason jar and tie it up with a pretty piece of lace. You can use the same technique to decorate your favour boxes or other decorations. Add flowers for an even more eye-catching effect!
This idea is great because it adds color to an otherwise dull item. This can add some life into your table decor without breaking the bank or using too much time on making something elaborate
Keep a floral arrangement as the centerpiece for each table, but wrap twine around the vase to give it a rustic look
Use twine to cover the vase.
Wrap it around the stems of your flowers, or weave it through them. This will help to secure them in place and give your arrangements an extra rustic touch.
If you're going for more of a table runner look, use twine as one big piece that runs down the center of each table setting (or down both sides). This is a great way to incorporate colors from your other decorations into your floral arrangements without making them too busy or distracting from what is happening at dinner!
Place votive candles in glass hurricanes on each table, then wrap the base of the candle holder with jute twine
Wrap the base of the candle holder with jute twine.
Place votive candles in glass hurricanes on each table, then wrap the base of the candle holder with jute twine.
Use burlap to decorate the tables and as a table runner.
Use burlap to wrap gifts (and not just for men!).
Burlap is all the rage for rustic weddings, and you can use it creatively to create beautiful decor that your guests will love!
Burlap is a natural material that's used in many industries across the world. It's a great way to add texture and interest to your wedding decor, and it's easy enough for even beginners to work with!
There are many ways you can use burlap in your wedding decor:
You can use burlap as part of the table runner or on top of the chair backs
You can hang it from the ceiling or around columns for an organic look
You can even use it as part of your floral arrangements!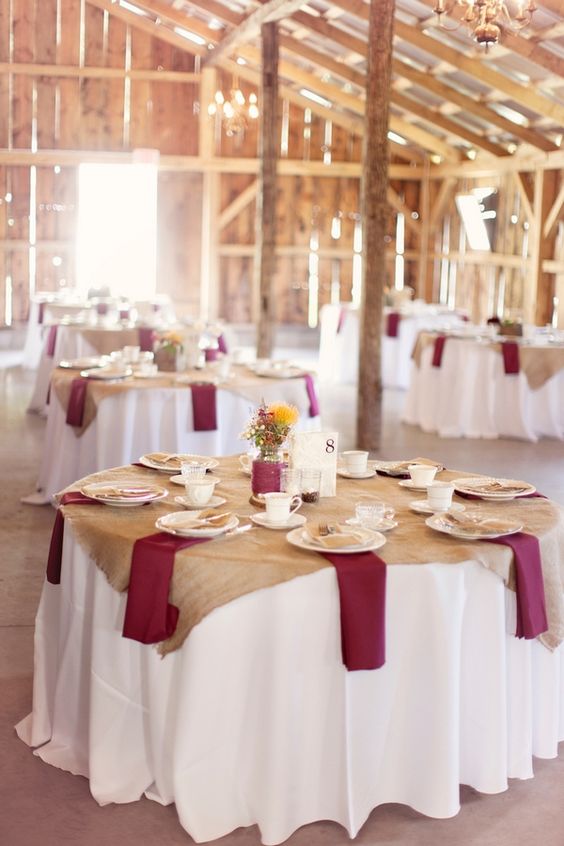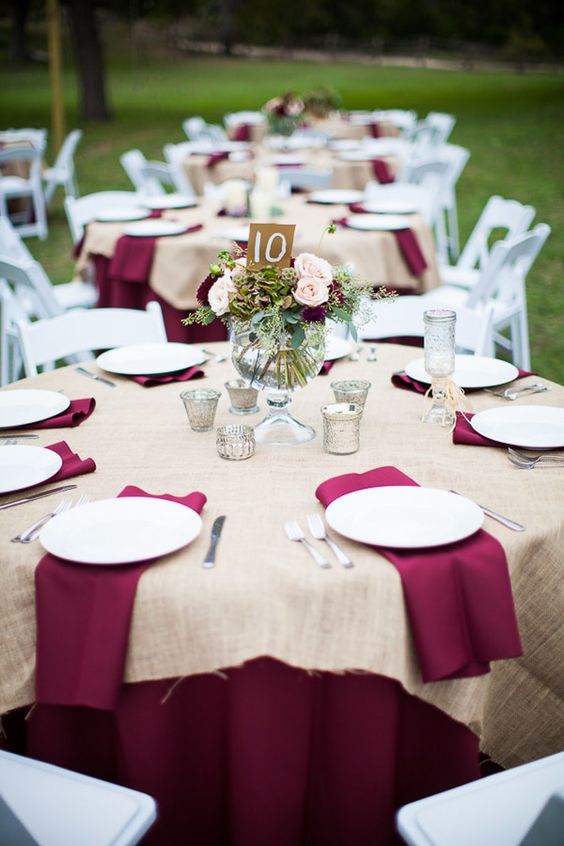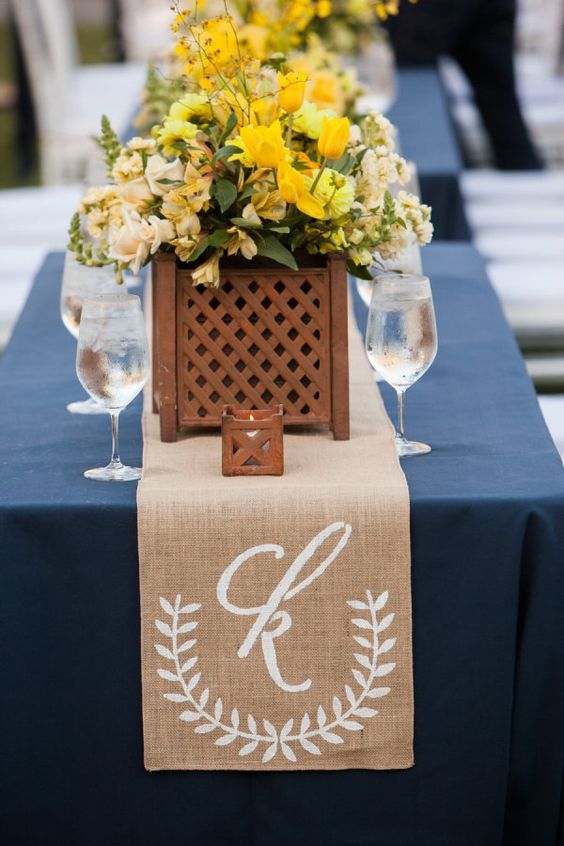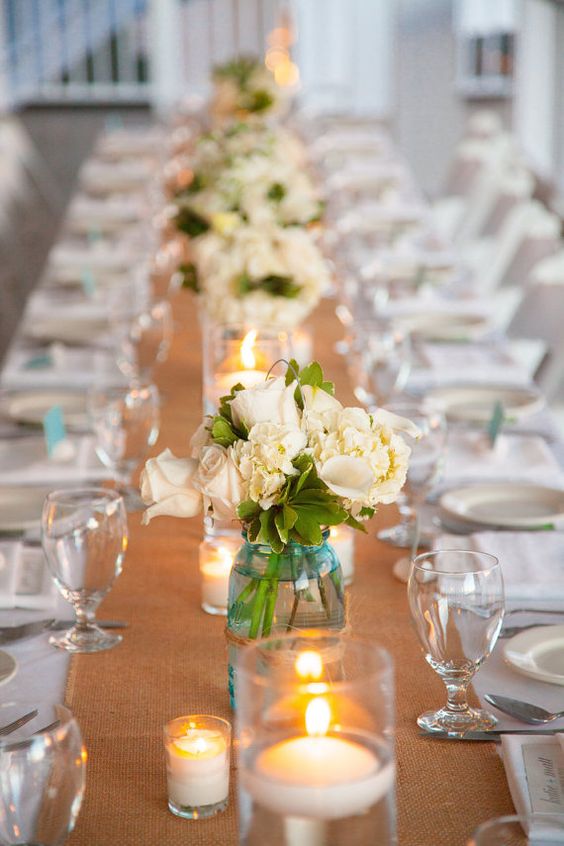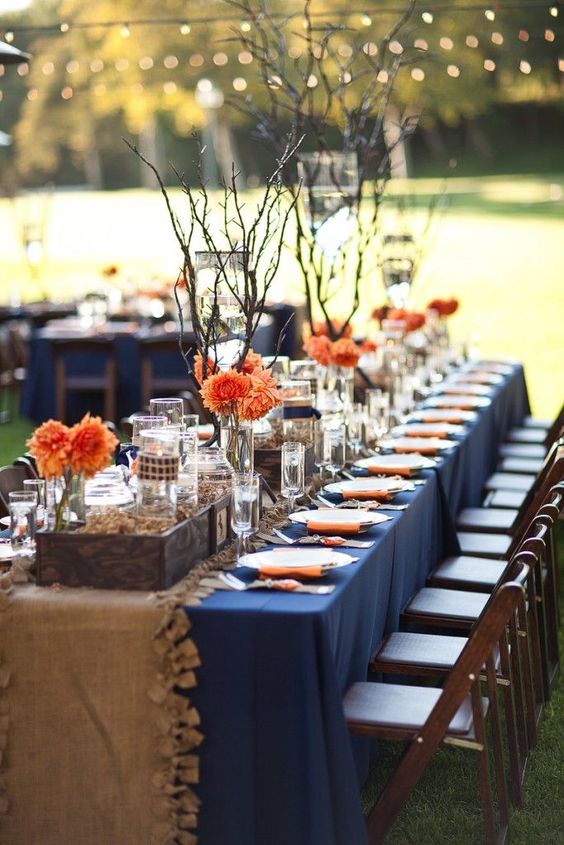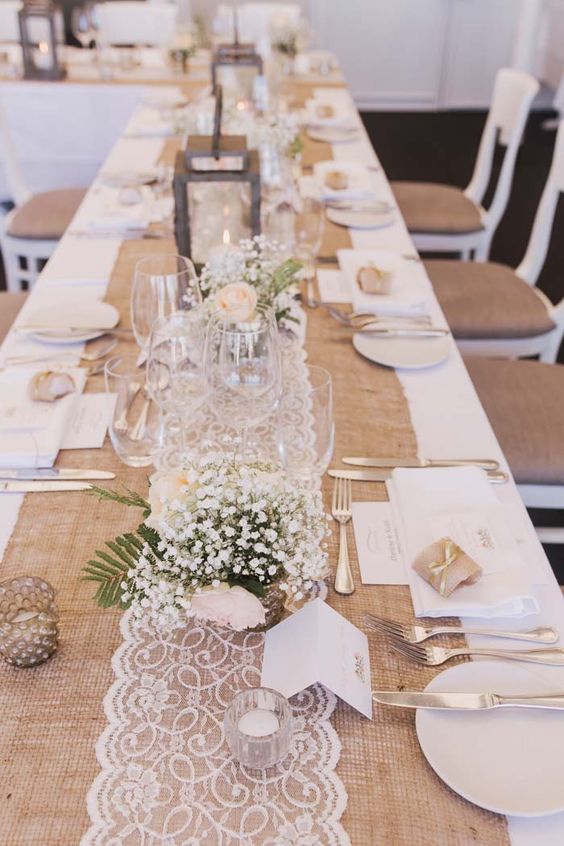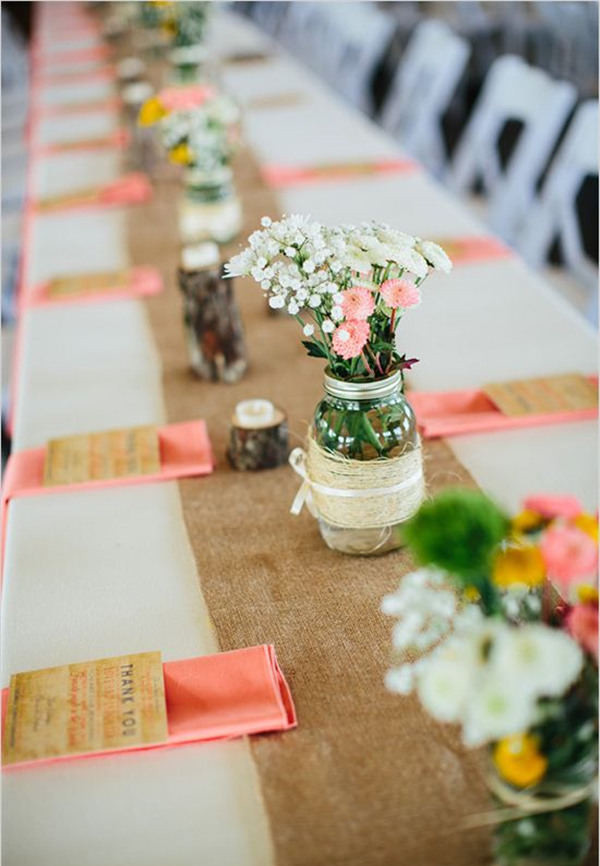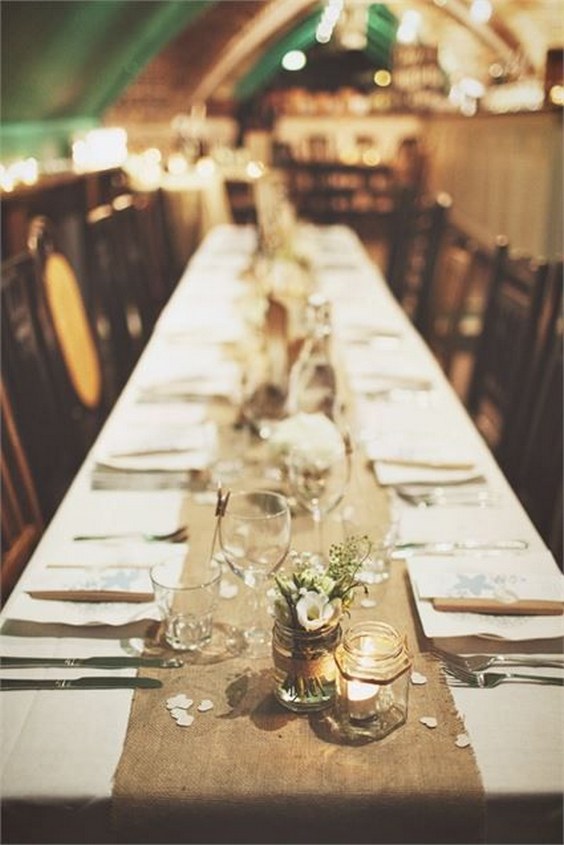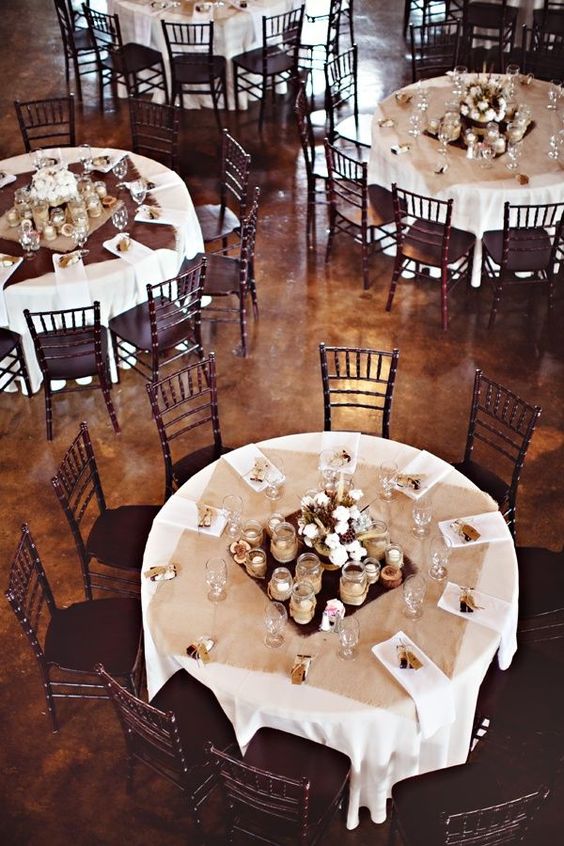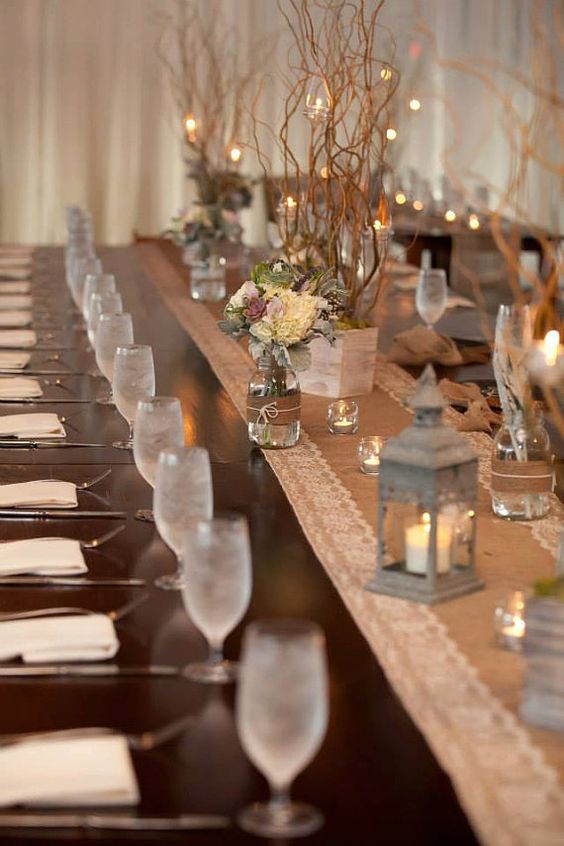 Conclusion
I hope these ideas have inspired you to create your own rustic burlap wedding table decor! It's such a fun way to add some personality to your big day, and it's easy enough for anyone with access to burlap fabric. You don't even need much in the way of materials: just a little creativity and some imagination will take care of all the rest!