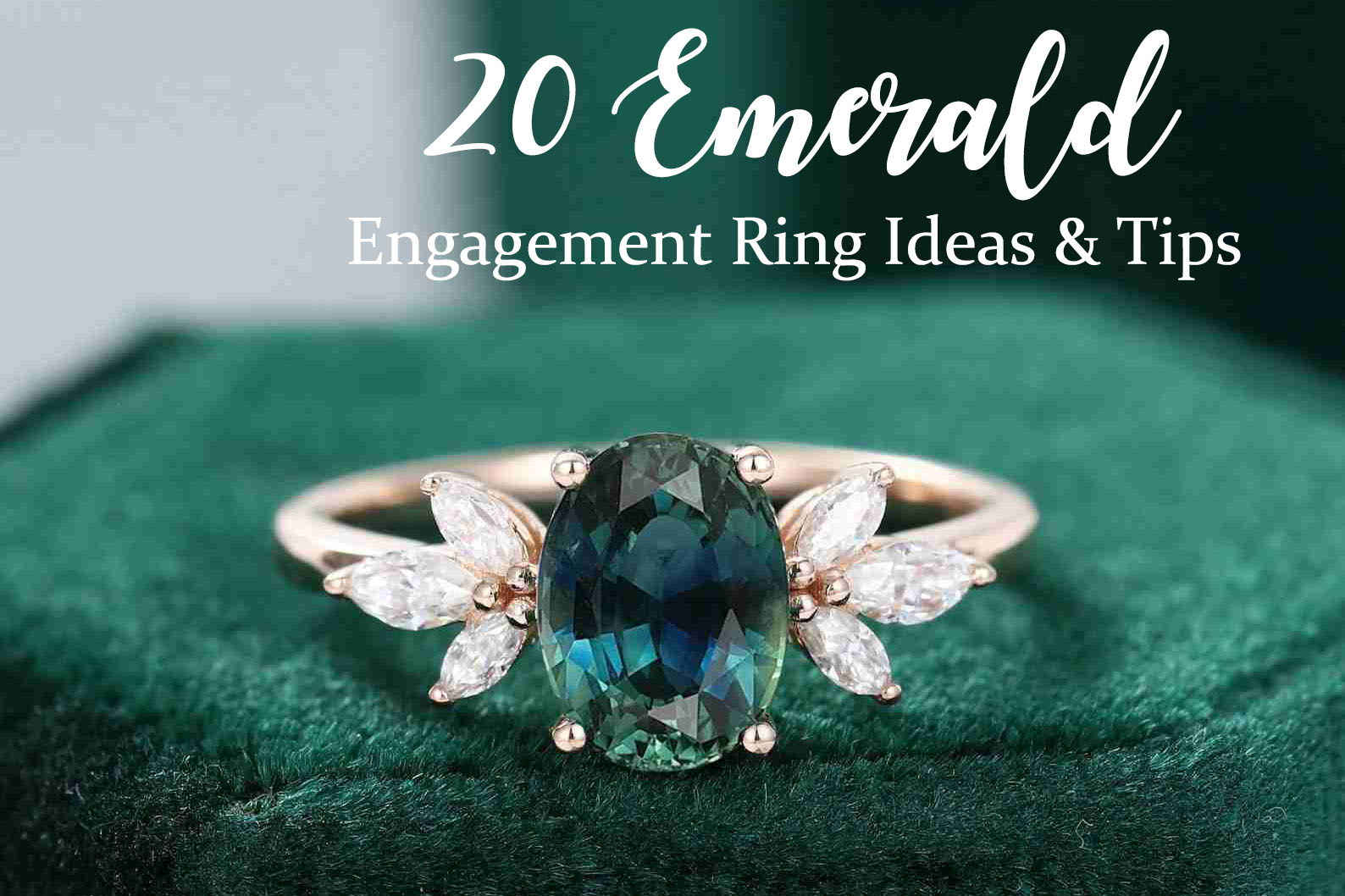 20 Green Emerald Engagement Rings 2023
Ah, the emerald gemstone. That huge, vividly brilliant, sparkling square green gem that, at first glimpse, makes you feel lost. You will understand what I mean if you have ever seen a large emerald in a museum or a high-end jewelry store.
Even though emerald engagement rings are less common than diamonds, they can be just as stunning. On a per-carat basis, a high-quality emerald may be more valuable than diamonds. Given that emeralds have a lesser density than diamonds, they appear bigger and potentially even more striking than 1-carat diamonds.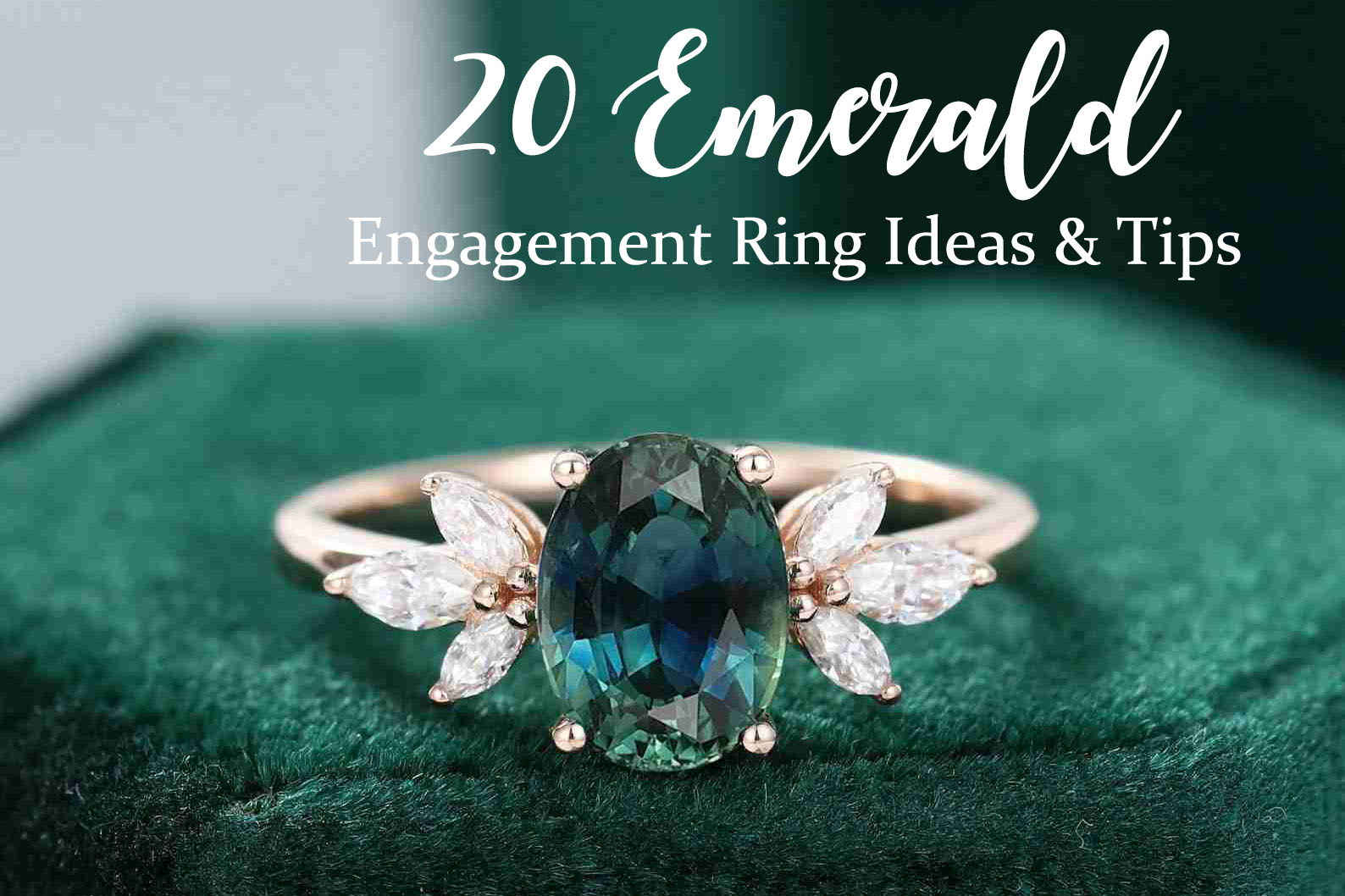 Why Choose an Emerald?
"Women should wear serious emeralds, not girls who can wear pearls." – Hettie Judah
In North America, emeralds are given as wedding presents for the 20th, 35th, and 55th wedding anniversaries in addition to being the birthstone for May.
Where are Emeralds found?
Since the time of Queen Cleopatra in ancient Egypt, emeralds have been a common gemstone. The first emerald mines were the Egyptians, who eventually traded with the nations of Europe.
Who Wore an Emerald Best?
Many famous people have proudly displayed stunning emerald engagement rings on their left hands over the years. John F. Kennedy slid a 2-carat emerald and 2-carat diamond ring on Jackie Kennedy's finger, which is maybe the most noteworthy. The 4-carat emerald was created by French jeweler Robert Mazio and worn by Halle Berry as well.
Emeralds are currently mined all around the world. The three principal sourcing nations are Zambia, Brazil, and Columbia. According to consensus, emeralds from Columbia are of the highest caliber. Due to a high concentration of chromium, they tend to be a little bit lighter than other emeralds, say those from Brazil. One of the most well-known and sought-after emerald types today is the Columbian kind.
Show-stopping emerald drop earrings were on display as Angelina Jolie made her way down the red carpet at the 2009 Academy Awards. In a stunning Lorraine Schwartz emerald ring, Beyonce made the first of her two pregnancies known at the MTV Music Awards.
Compare selecting an engagement ring to select a house. You are committing long-term and investing money. You want to select a ring that you'll love for many years to come, so you want to be sure that you're making a perfect choice.
Emeralds are resilient. Even though they date back to ancient Egypt, they have endured through the ages, from Elizabeth Taylor's collection in the 1960s to Julianne Moore's emerald-studded ensemble at the 2016 Cannes Film Festival. You can be certain that an emerald will be something to treasure in 40, 50, or even 100 years.
Factors for Purchasing an Emerald Ring
You should consider the four C's: color, clarity, cut, and carat weight, as with most valuable gemstones. Color is the most crucial factor. The finest emeralds have an even tone throughout and have a bright green or blue-green color. Although they are relatively translucent, you want a color that is "just right"—not too light or dark. Think of Goldilocks and her porridge.
Emeralds frequently have some sort of imperfection or inclusion. In history, there have been very few emerald discoveries that were flawless.
Where to Buy Emerald Enagement Rings
Emeralds are available everywhere, including fine jewelry shops all around the world and exotic marketplaces and gem exhibitions. Finding your perfect ring from the comfort of your home is now easier than ever thanks to the internet and online shopping. To assist you in finding the ideal ring, the majority of online retailers provide size, special requests, foreign certifications, free shipping, and free exchanges.
Let's start with the collection of emerald rings we've carefully chosen. Then, continue reading below to learn more history about these regal gemstones.
Halo Emerald
Halo engagement rings feature a center diamond or gemstone surrounded by a ring of smaller diamonds, creating a stunning "halo" effect. These rings are beautiful and unique, and the perfect way to show your loved one how much you care.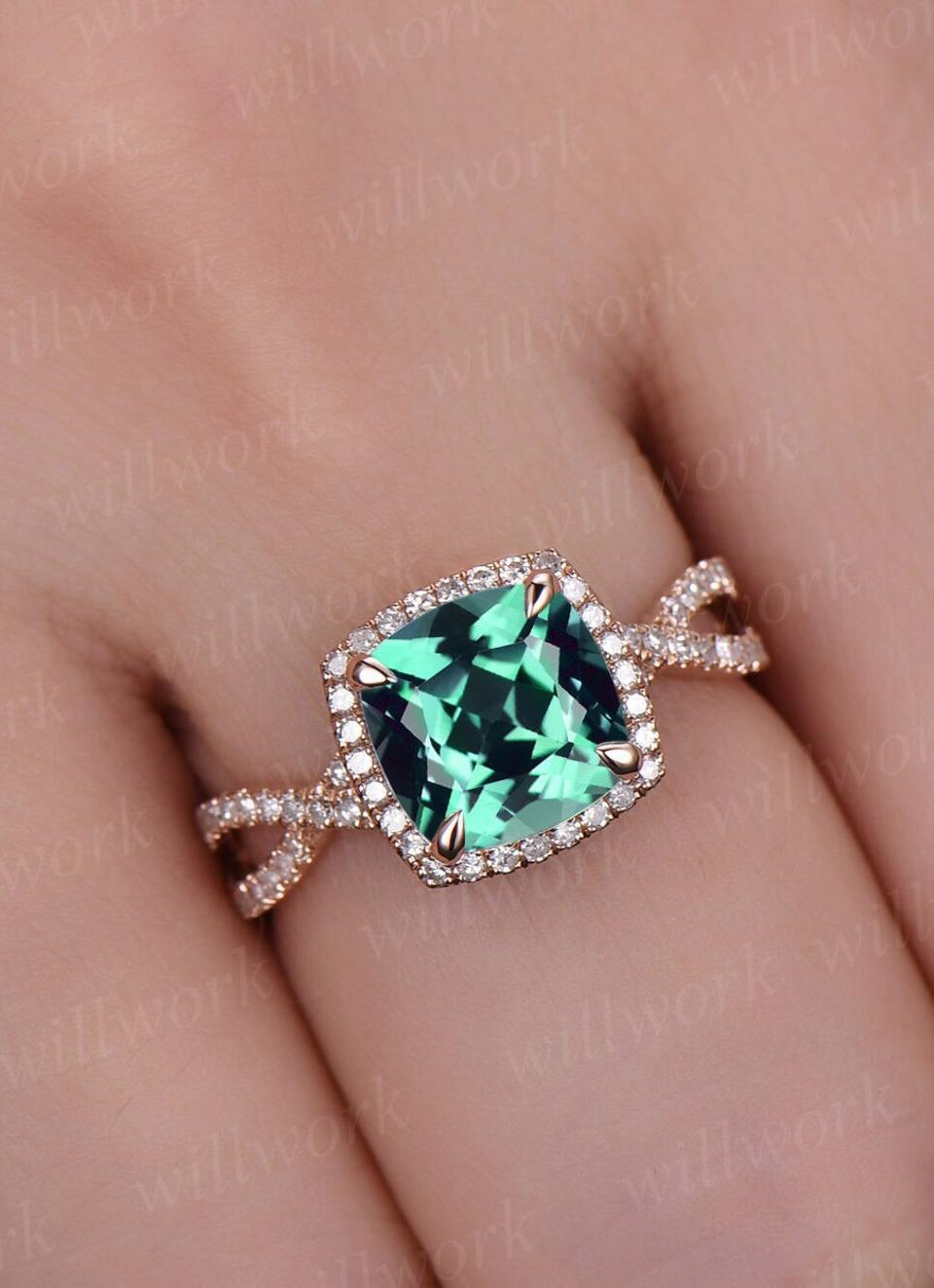 Three Stones Emerald
A beautiful and unique engagement ring is not complete without a stunning and one-of-a-kind center stone. With a three stones emerald cut, the ring will have an elegant and timeless look. The emerald cut is a classic choice for an engagement ring, and the three stones add a touch of luxury. The alexandrite center stone is a rare and precious gemstone, which makes this ring even more special.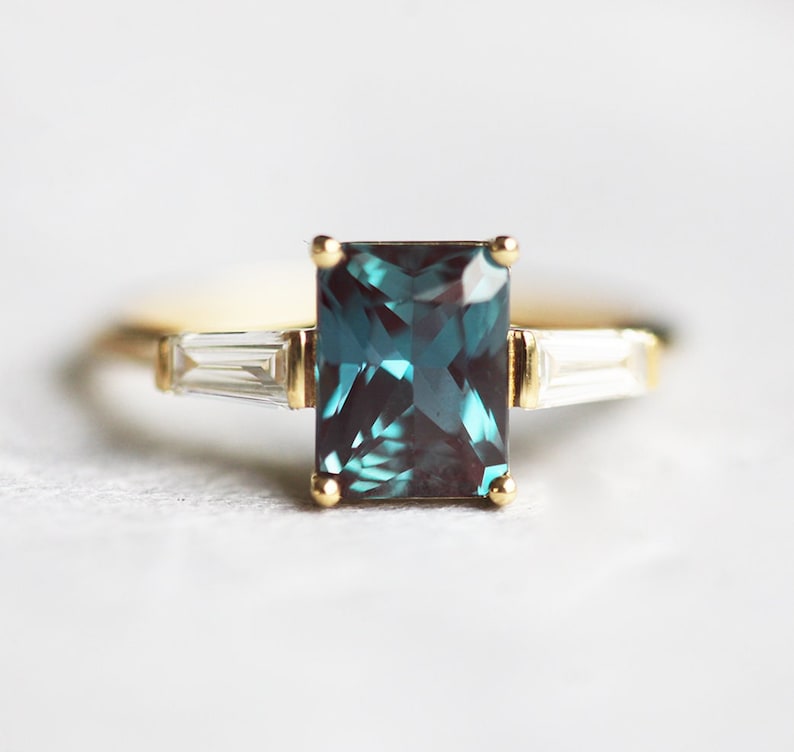 Emerald-Cut Emerald
A beautiful emerald-cut emerald ring set in gold. This ring is a stunning piece of jewelry that is perfect for an engagement or other special occasion. The emerald is a symbol of love and fidelity, making this ring a perfect gift for your loved one.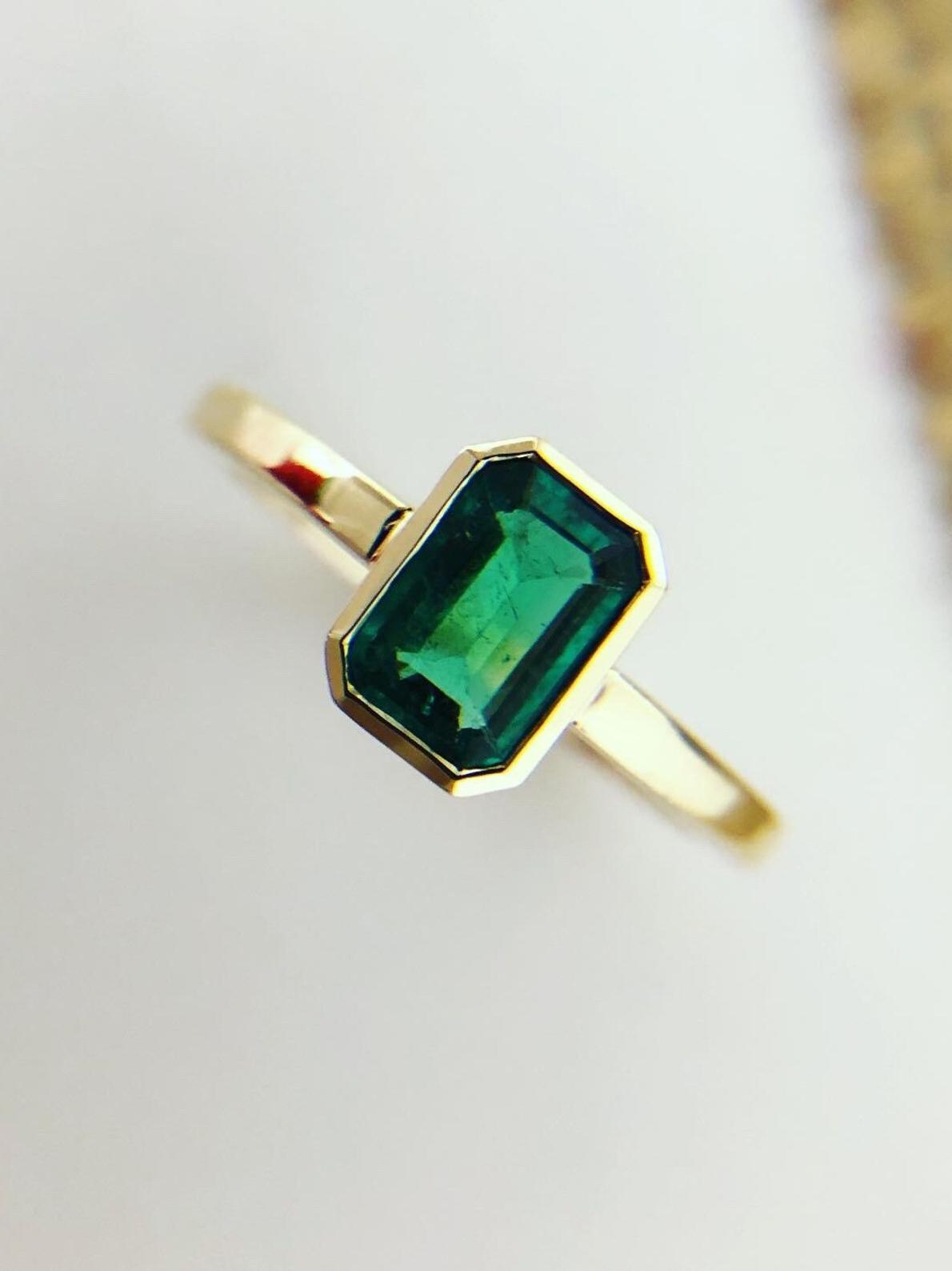 Vintage Emerald
This exquisite engagement ring is crafted with a stunning oval emerald center stone, enhanced by sparkling marquise cut diamond cluster on each side. Set in 18K white gold, this ring is a classic and timeless choice that is sure to impress.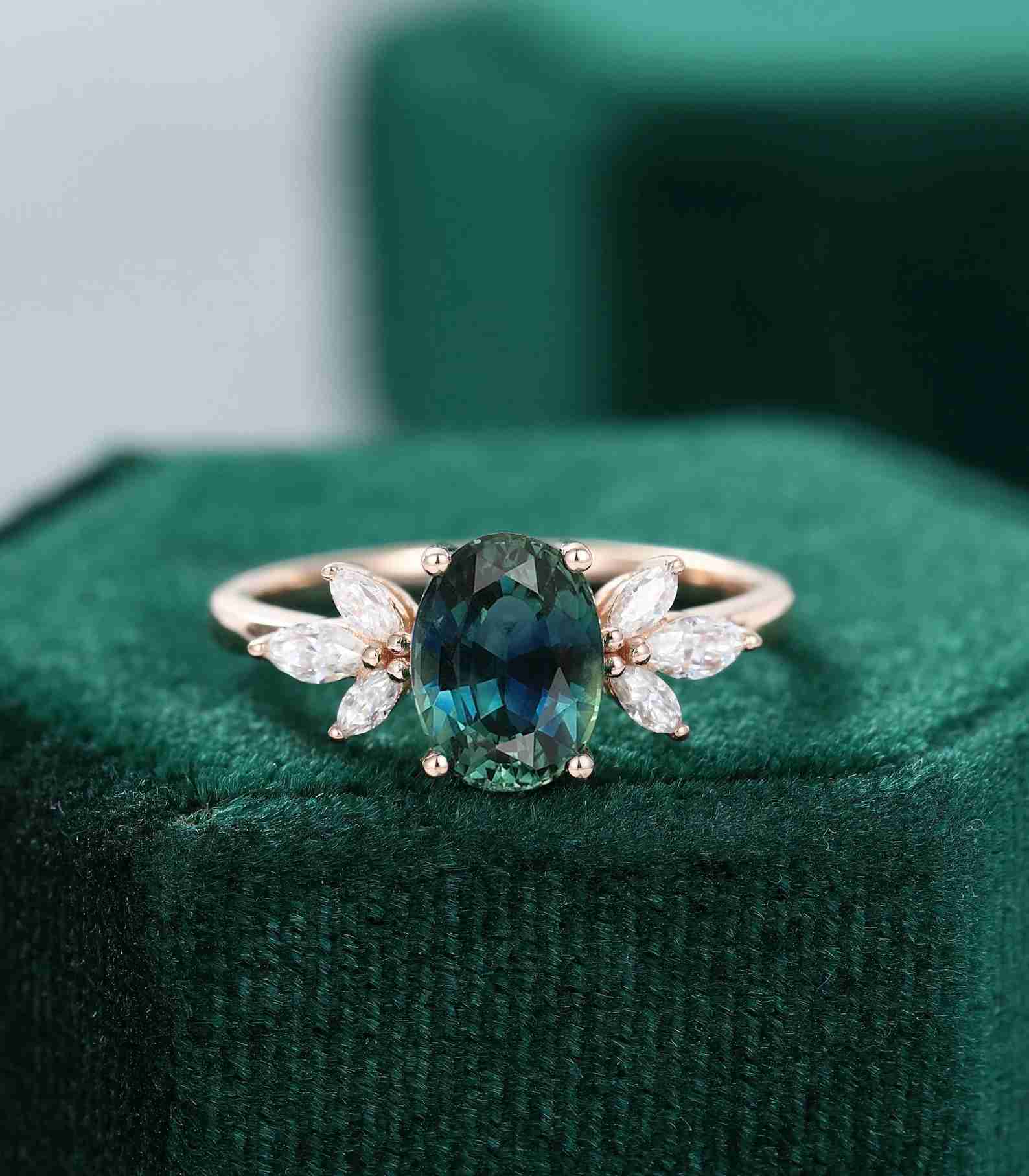 Emerald Sets
This beautiful emerald engagement ring is crafted from rose gold and features a stunning 2ct emerald center stone. The ring is accented with sparkling diamonds for a touch of glamour.
Rose Gold Emerald
This ring features a stunning emerald-cut diamond solitaire. The diamond is GIA certified and weighs 0.3ct. The ring is set in a delicate bezel setting and is perfect for a special engagement or wedding.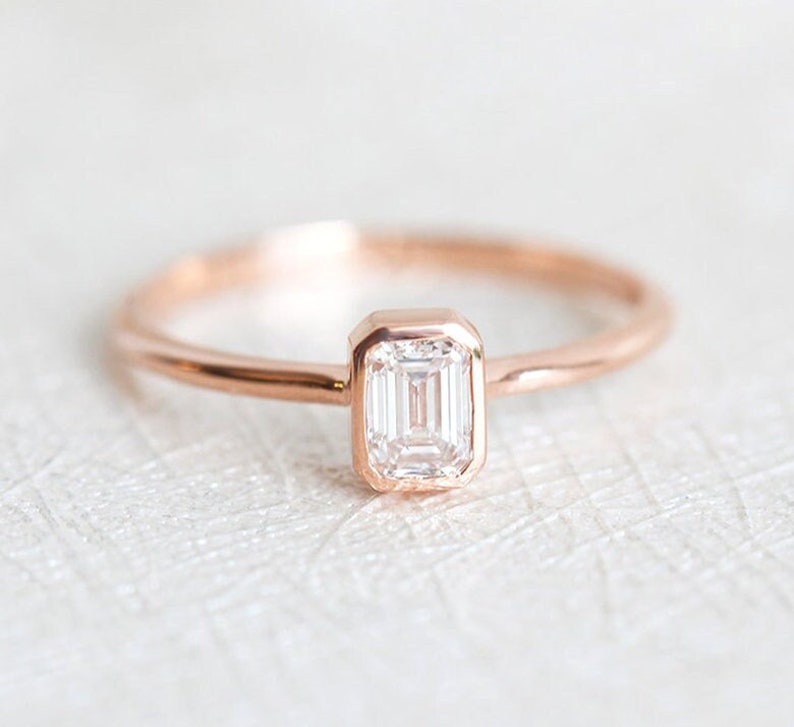 Oval Emerald
Beautiful and unique, this emerald engagement ring is perfect for the special woman in your life. The stunning oval emerald is accented by two sparkling diamonds, making this ring truly special. The matching diamond band completes the look and makes this ring set the perfect symbol of your love.