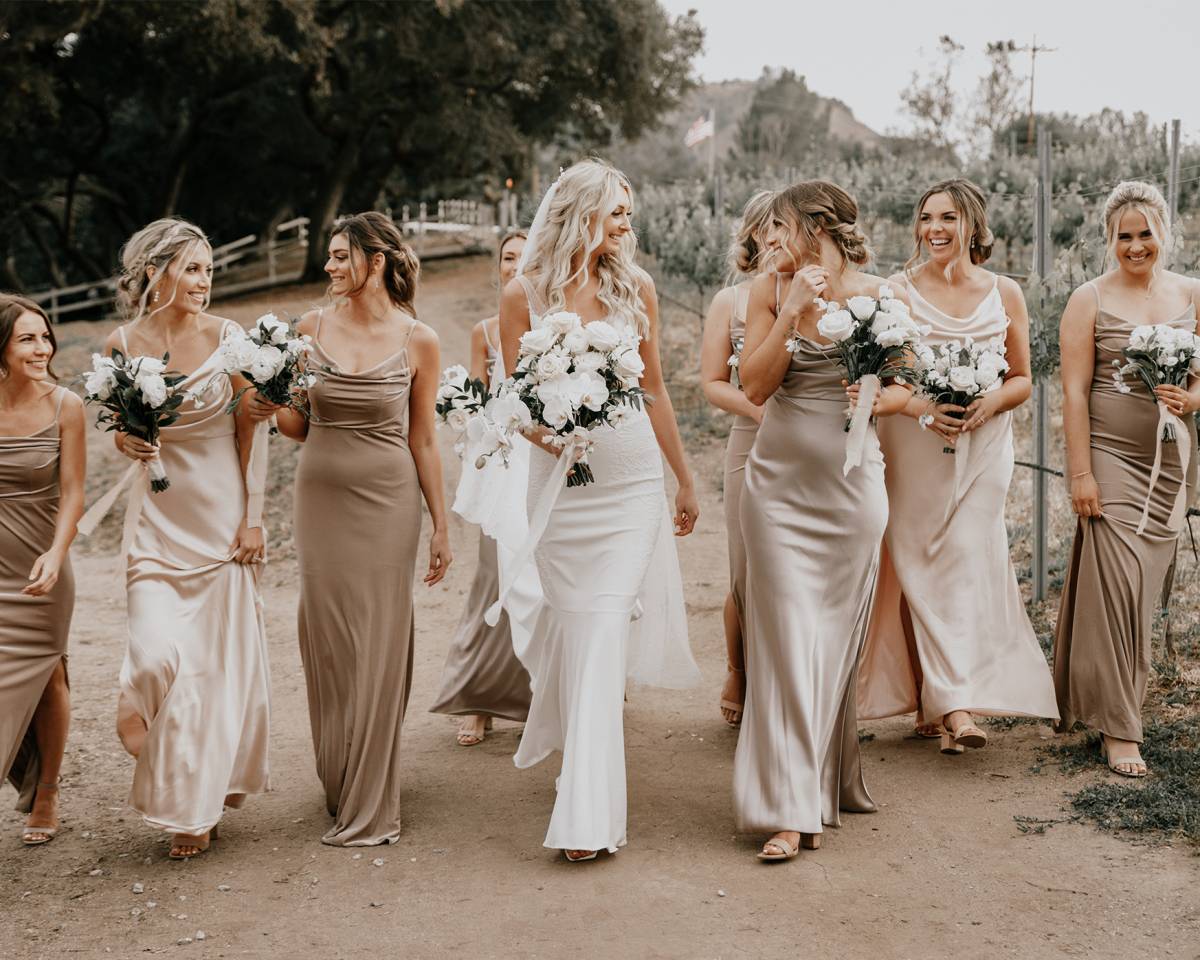 20 Best Champagne Bridesmaid Dresses for 2023
One of the most difficult decisions a bride has to make is choosing the dresses for the wedding party. After all, there are numerous options for color schemes, fabrics, and silhouettes. Additionally, it might be challenging to choose a dress color that appeals to both your bridal party and your wedding's theme. The answer? Champagne-colored bridal party attire.
Shades of champagne go with everything, just like a cool glass of bubbly. Additionally, this neutral color has rosy, beige, and gold undertones to fit both warm and cool wedding color schemes, making it ideal for mixing and combining with other hues. Better still? Everyone looks beautiful in champagne bridal party dresses, which are adaptable to any dress code, wedding location, or season.
For the greatest champagne bridal party dresses for every style and price range, from shimmering slip dresses to classic evening gowns, continue reading.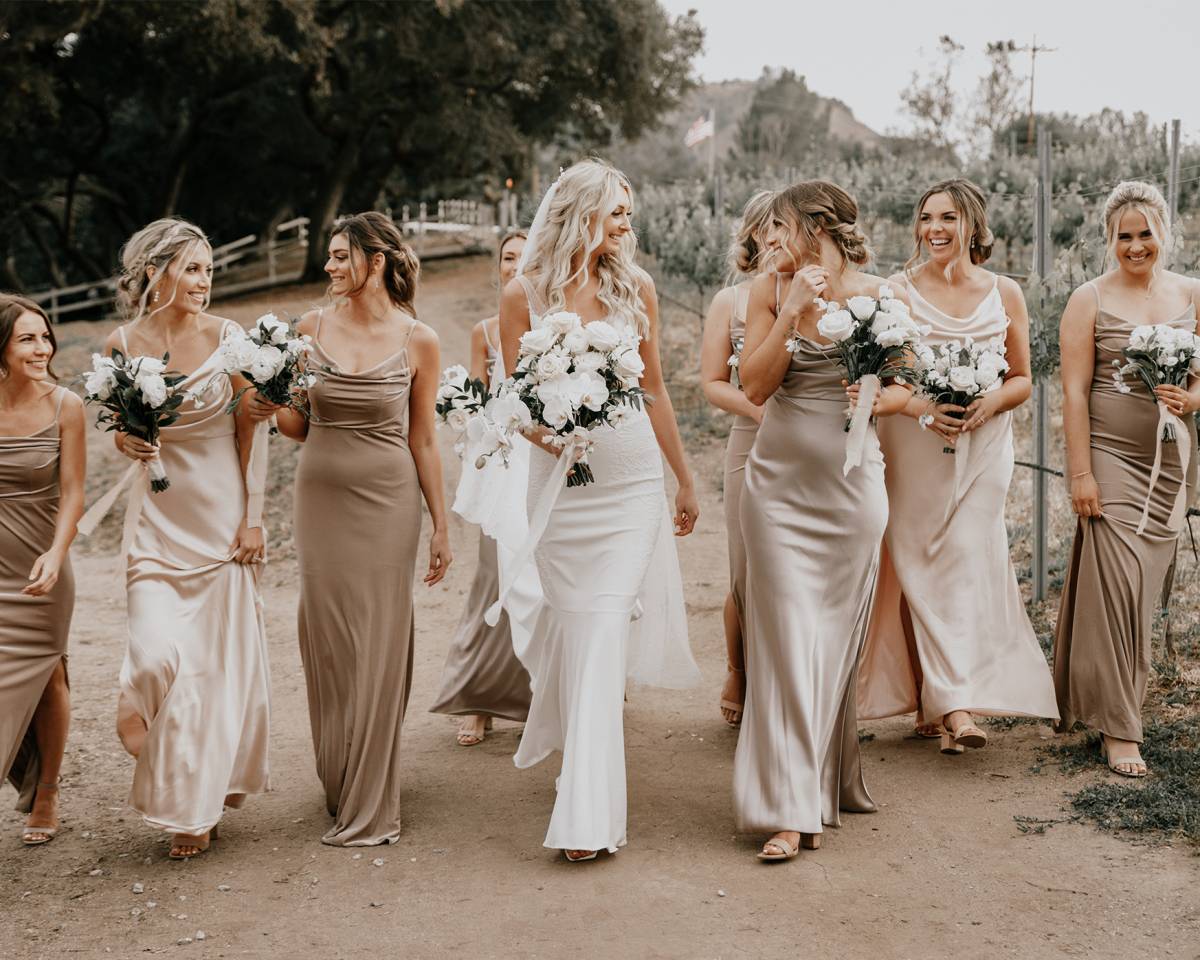 What to Look for in a Champagne Bridal Party Dress
Champagne is a pretty neutral color that would look beautiful on your wedding party. The neutral colors beige and tan are a touch cooler and deeper in tone than champagne colors, which feel especially appropriate for big occasions. Knowing that there are numerous variations of champagne is vital when looking for outfits for your bridal party. While some champagne dresses may read more pale yellow or gold, others may have pinkish undertones. The fabric must also be taken into account. For instance, shapes in lightweight, matte chiffon are ideal for spring and summer weddings, while champagne dresses in lustrous satin and silk feel especially suited for formal and black-tie dress regulations. The good news is that champagne pairs well with everything, from traditional, nude slingbacks to metallic, strappy shoes, when it comes to adorning your bridal party attire.
Champagne Satin Bridesmaid Dresses
Finding the right champagne bridesmaid dress comes with a lot of options and knowing your preferences makes choosing easier. There are times when you might want a dress that looks elegant and is made from satin so you can wear it again for a night out, an evening affair, or for a dinner for special friends. Or, you might want a cocktail-length hemline to highlight your glamorous figure.
1. Satin Fit and Flare Bridesmaid Dress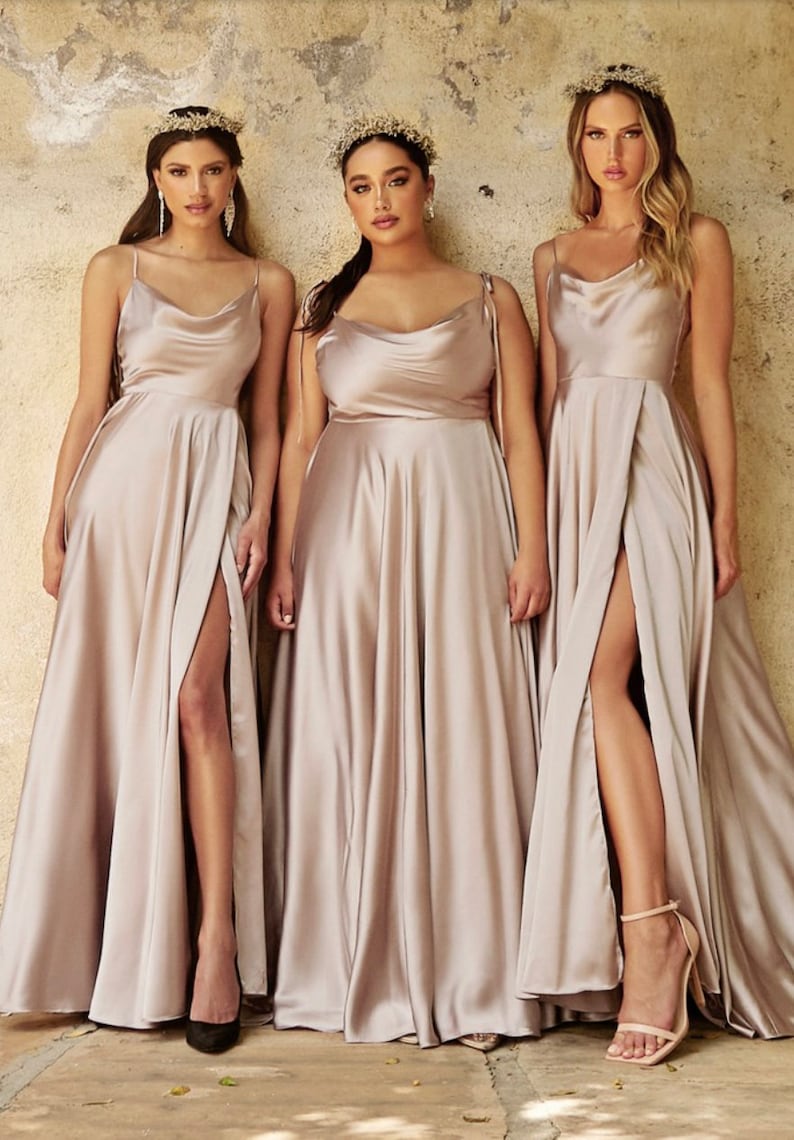 2. Gold silk slip dress cowl neck midi dress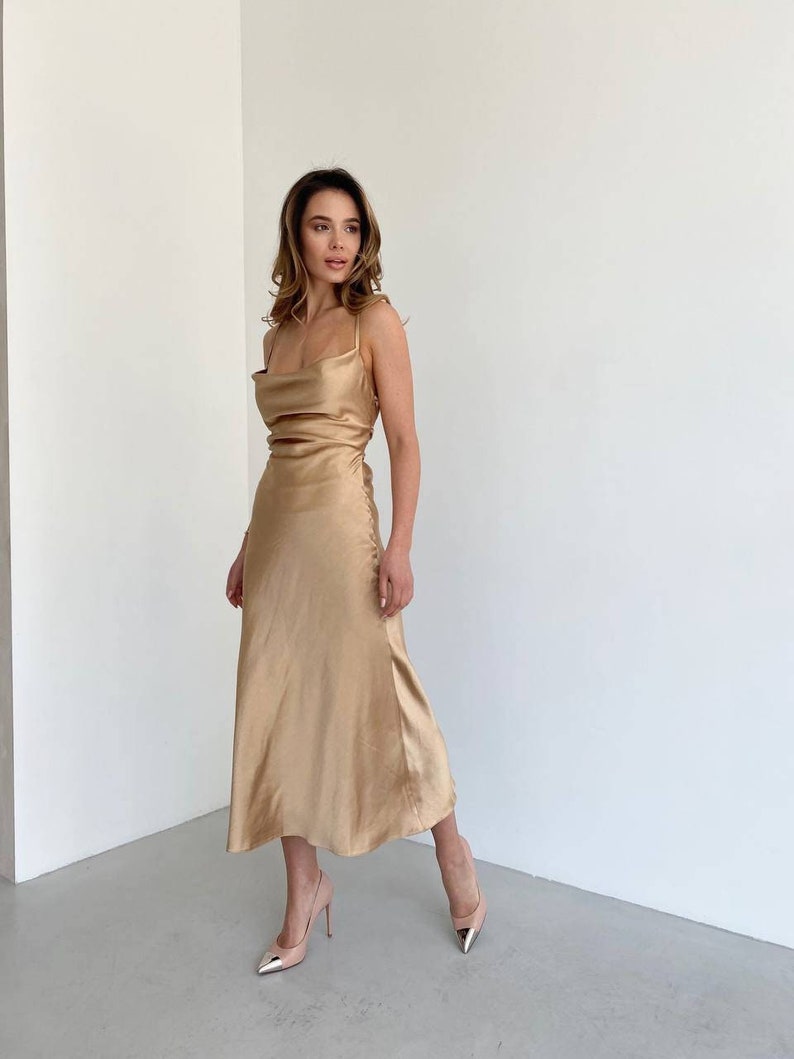 3. BHLDN August Champagne Satin Charmeuse Midi Dress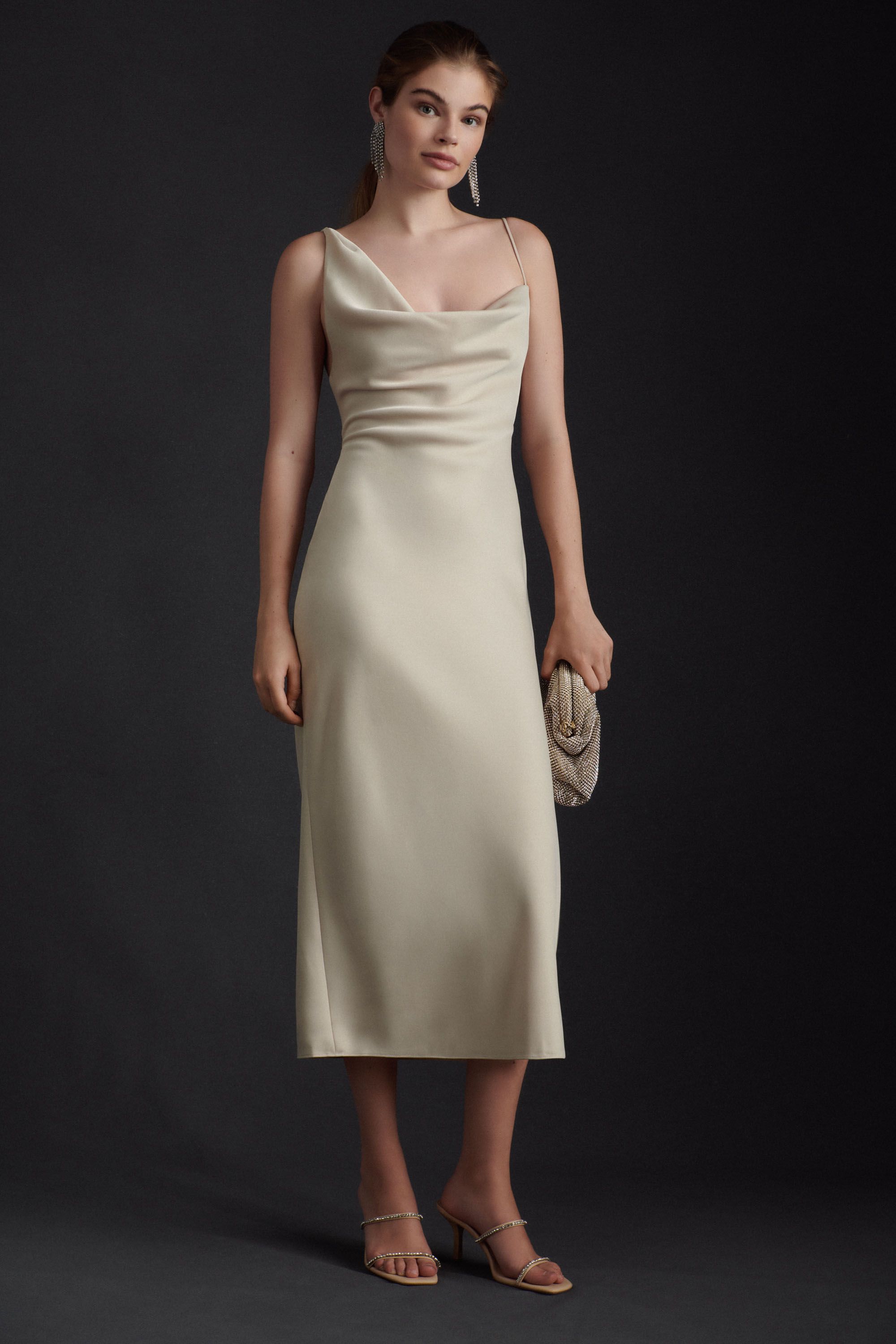 4. Midi Satin champagne bridesmaid dress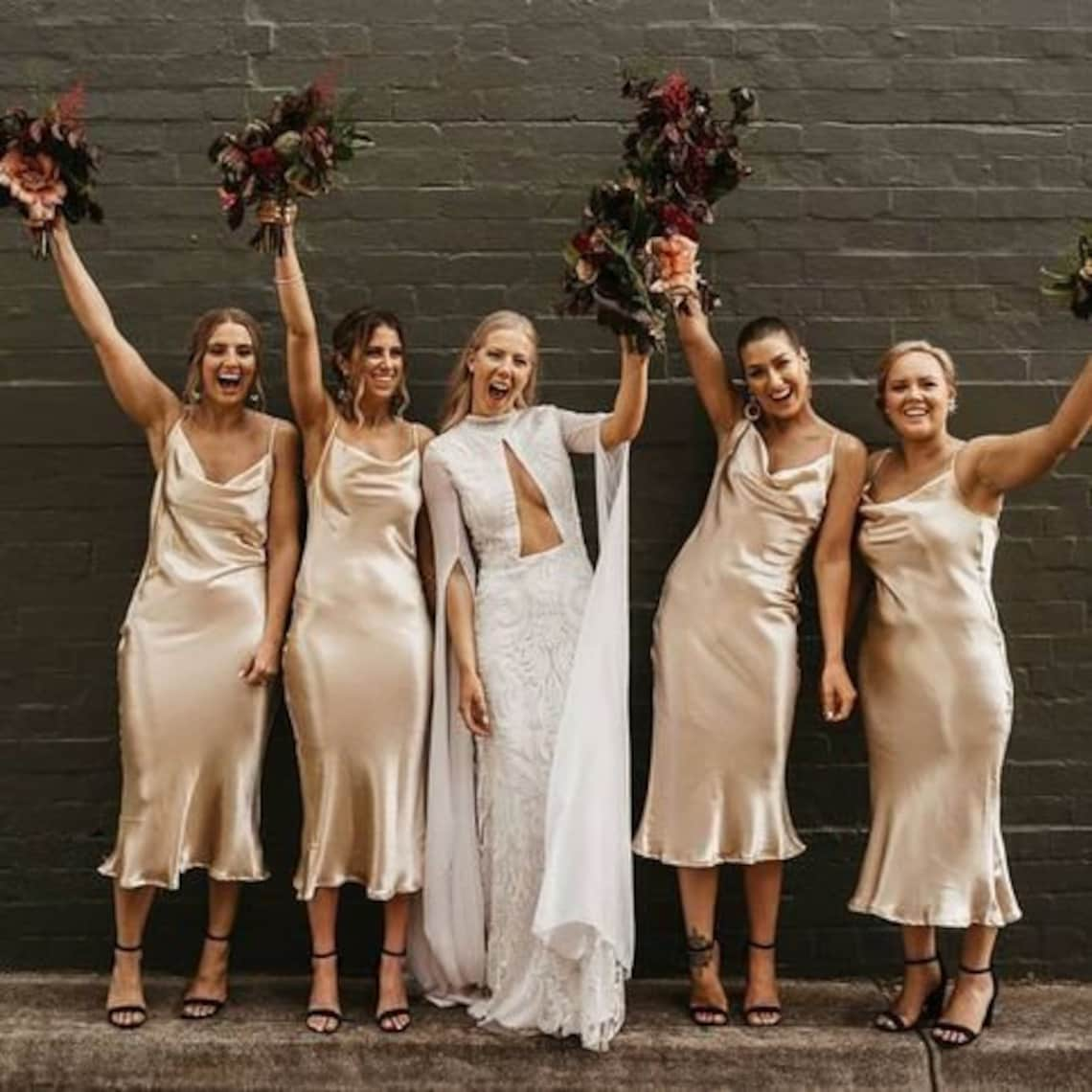 Champagne Velvet Bridesmaids Dresses
Perfect for all celebrations with a graceful, romantic, and vintage taste.
5. Champagne Velvet Bridesmaid Dress Maxi Flutter Sleeve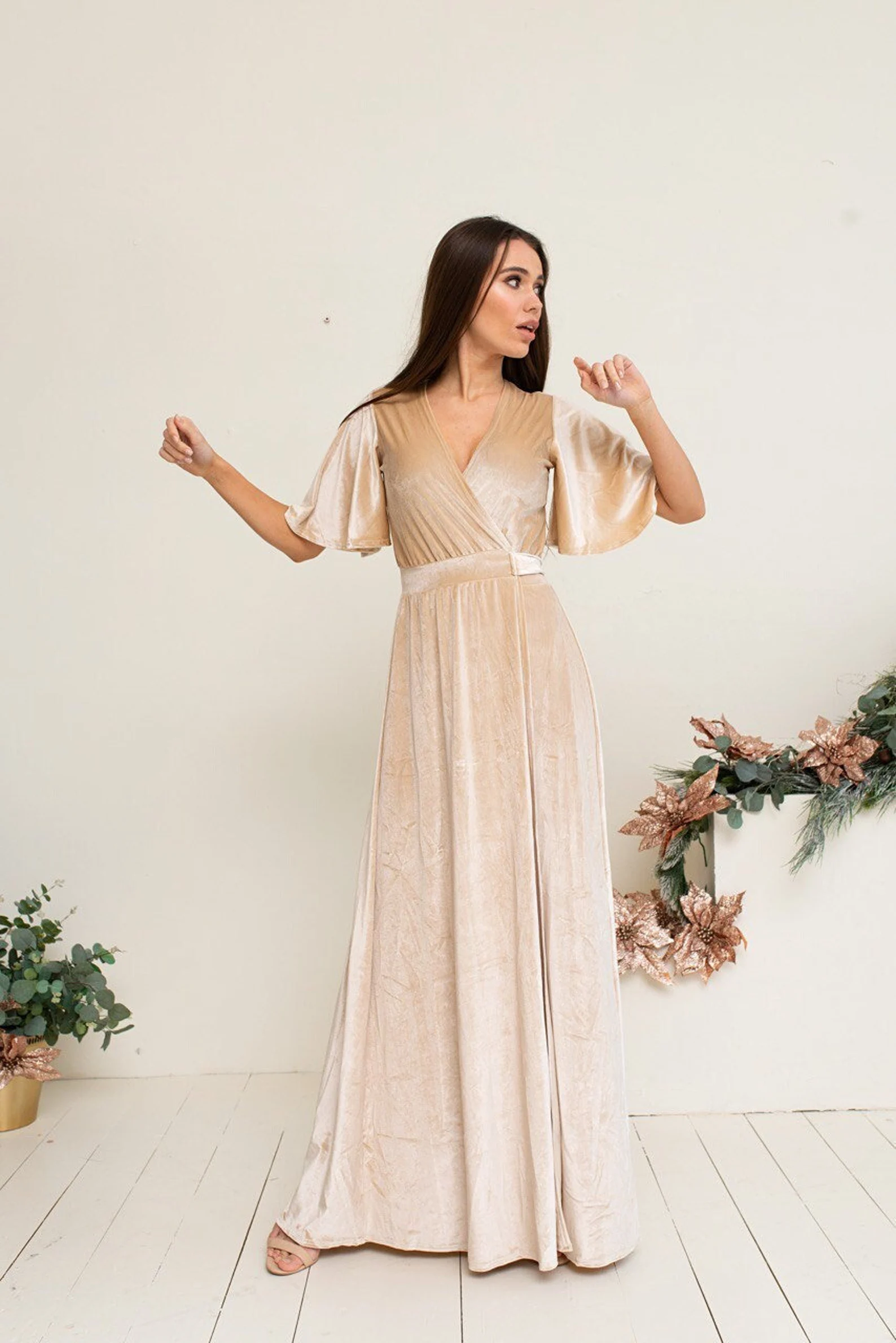 6. Champagne beige velvet bridesmaid dress with flutter sleeves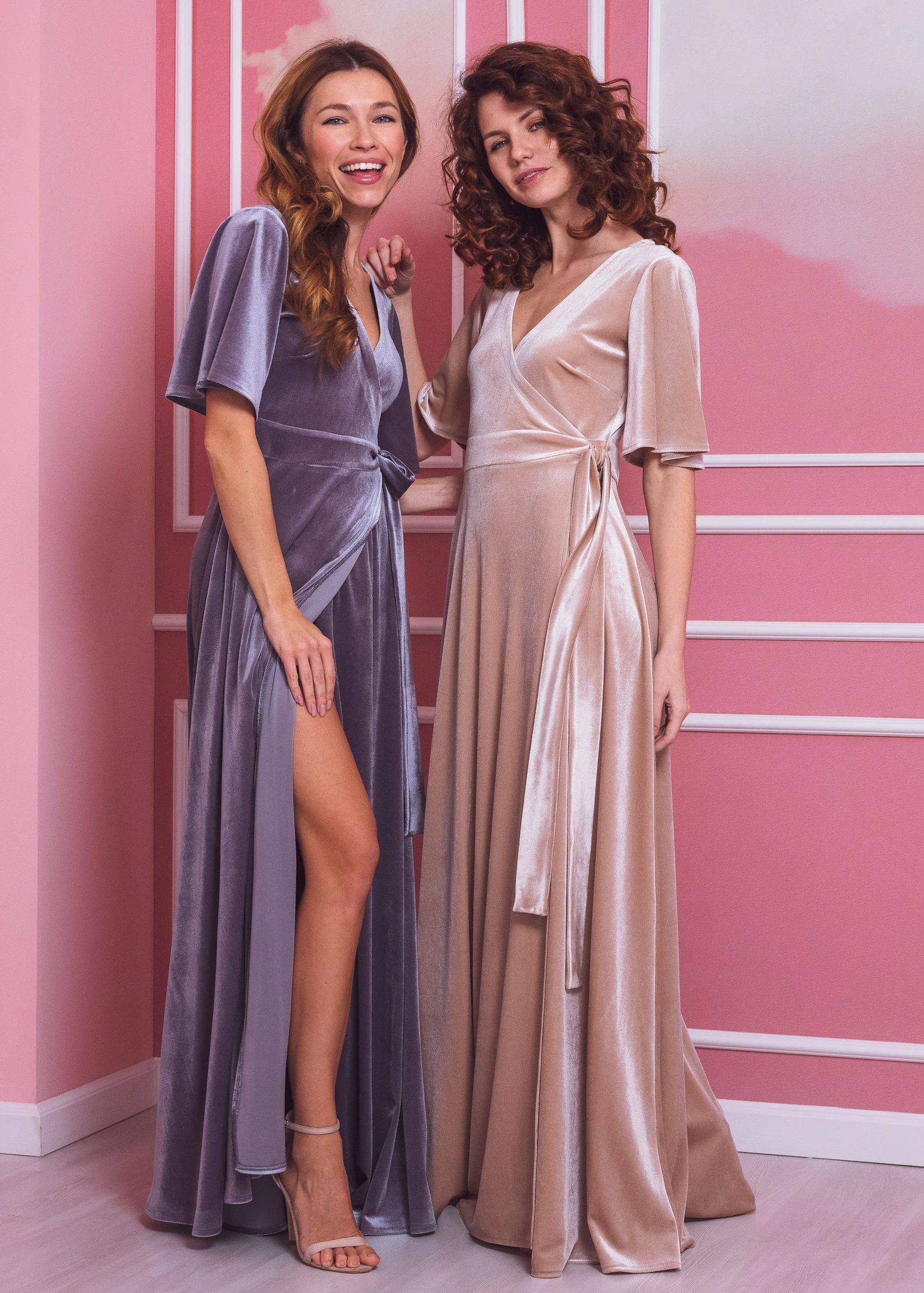 7. Champagne beige infinity velvet bridesmaid wedding guest jumpsuit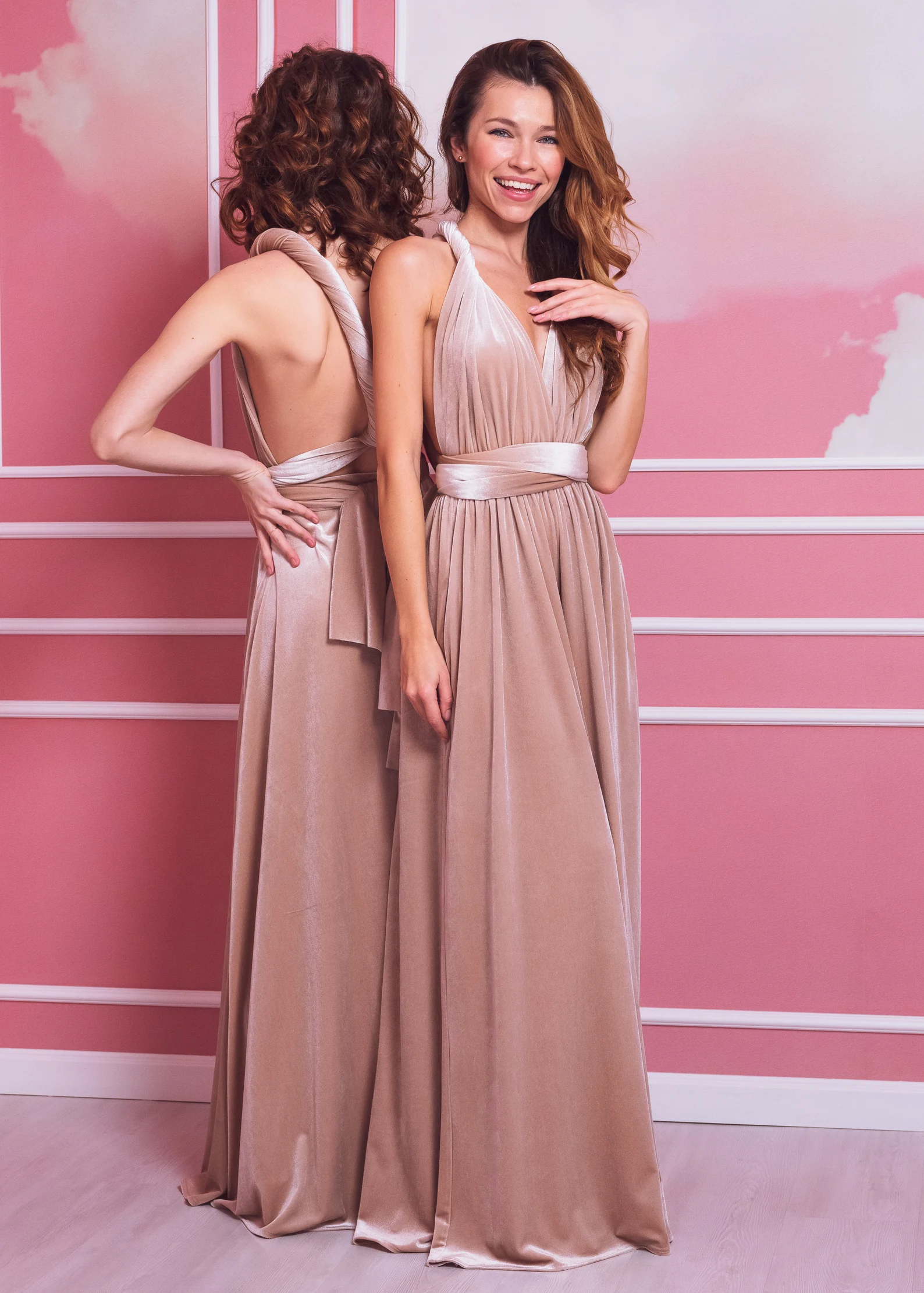 Champagne Sequin Bridesmaid Gowns
What would a champagne party be without a champagne bridesmaid dress? This example features a long dress with a deeply plunging neckline, overlayer and floor-sweeping skirt. And, of course, it also has sparkling sequins!
8. Champagne Gold Sequin Mermaid Bridesmaid Dress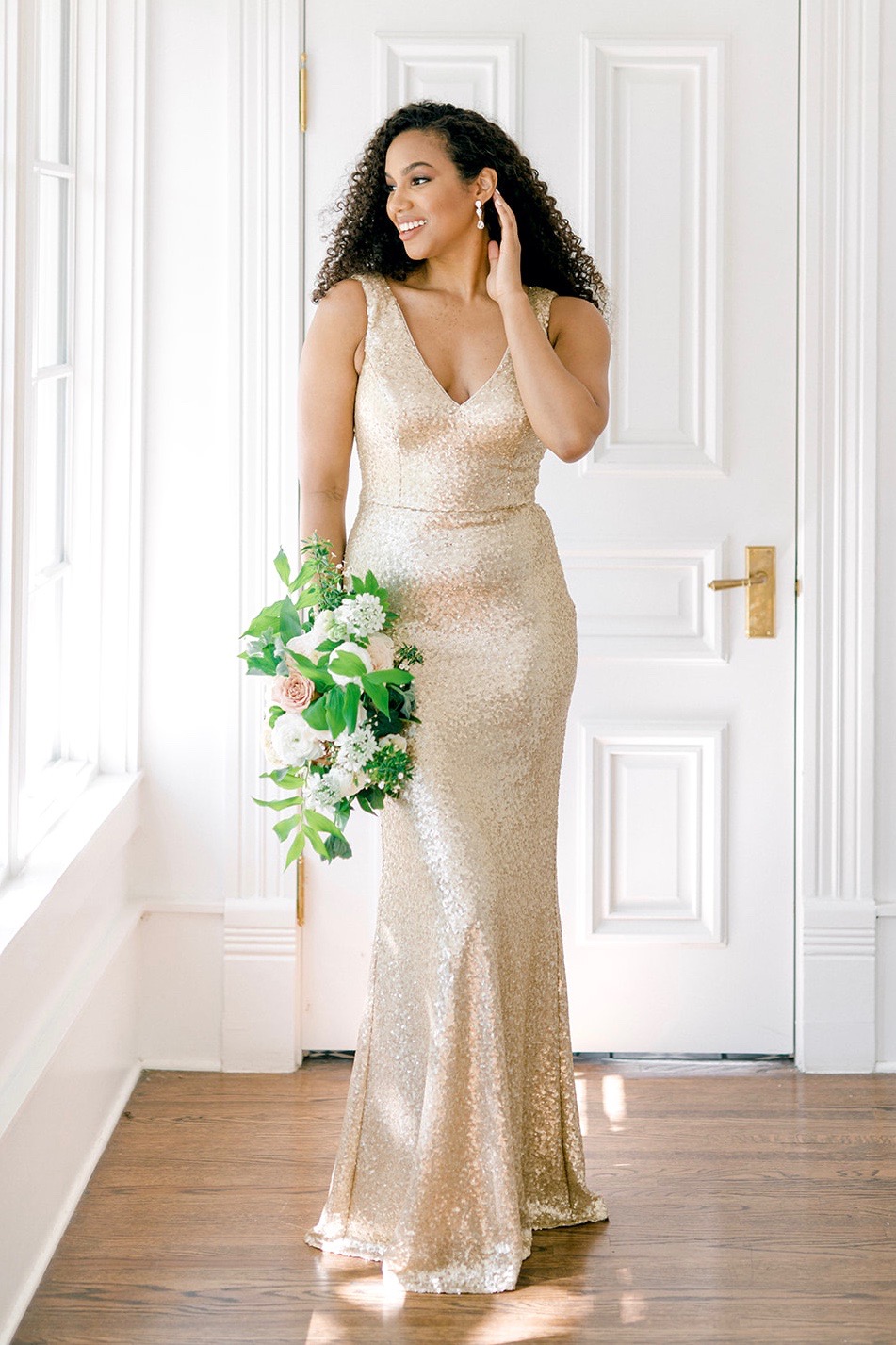 9. Champagne Gold Sequin Satin Bridesmaid Dresses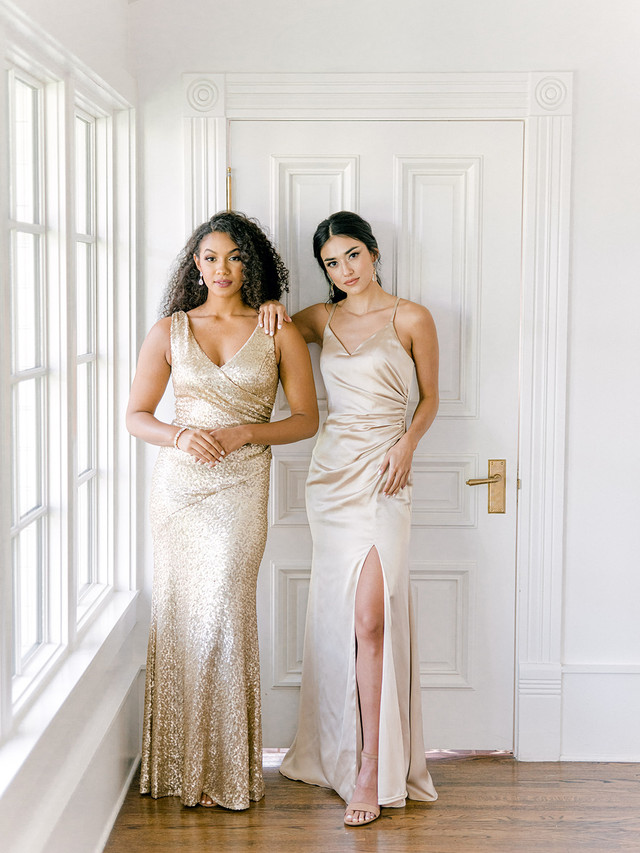 10. Champagne Gold Off the Shoulder Sequin Dress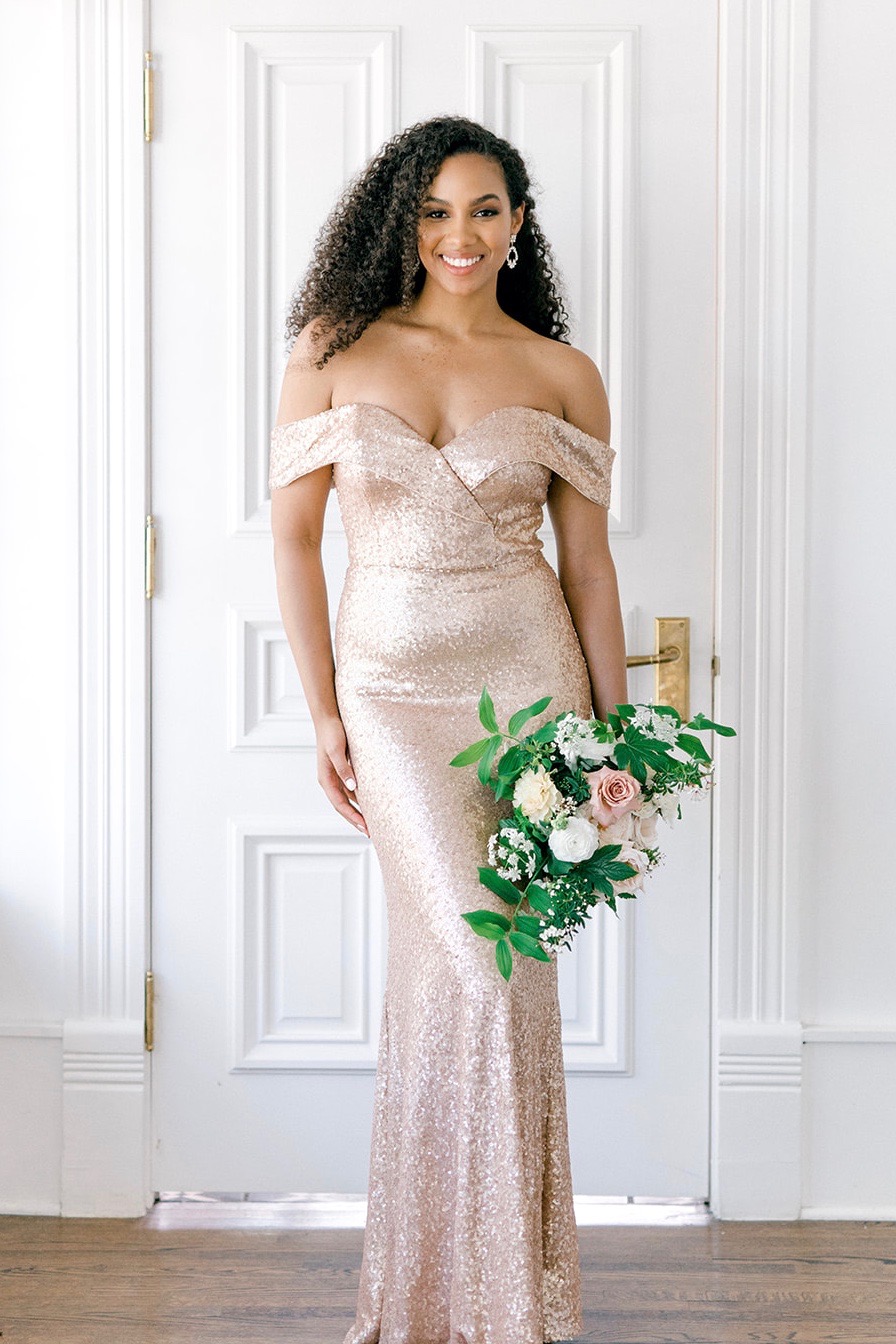 Long Champagne Dresses for Bridesmaid
If long champagne dresses are what you want, you can't go wrong with anything from this section. Lace, tulle, chiffon, and georgette are some of the fabrics that are used to create the soft, floaty, and enviable look. You can choose from solids, prints, and metallic. With so many styles to choose from, you're sure to find something to suit your wedding style and budget.
11. Champagne vneck sequin bridesmaid dress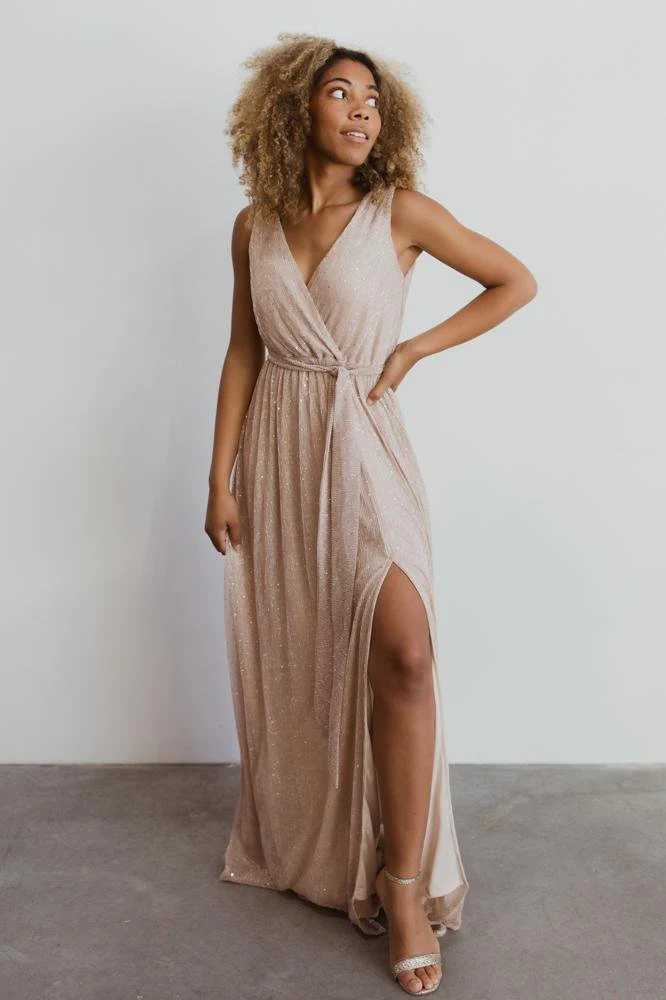 12. Champagne Silk Flutter Sleeve Long Dress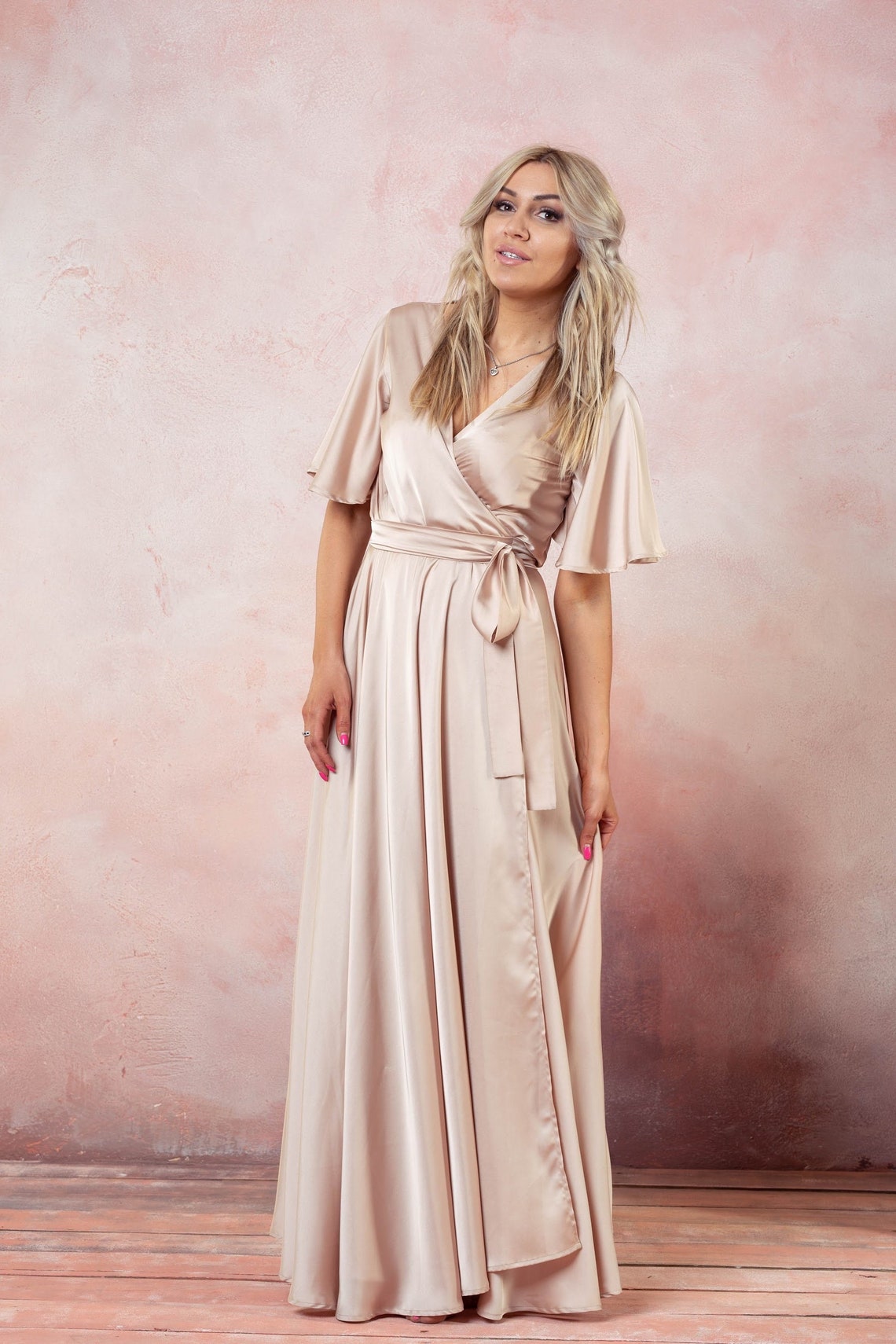 13. Ruffle-Trimmed Backless Maxi Dress – Britt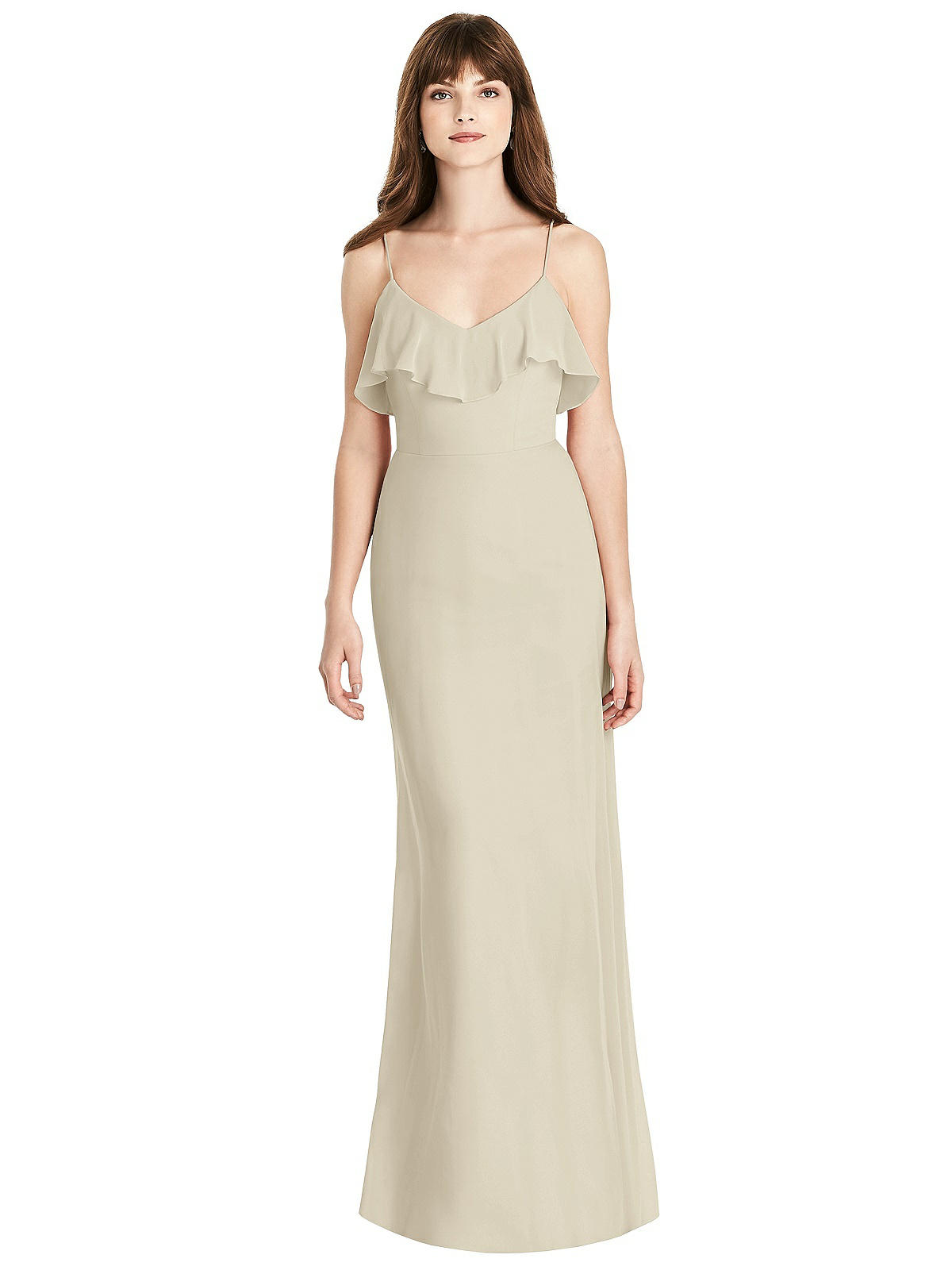 Plus Size Champagne Bridesmaid Gown
You are sure to be the life of the party when you show up in one of these plus size champagne bridesmaid gowns! They are perfect for any formal occasion, and they come in a variety of styles to suit any taste. Whether you prefer gold sequins, satin, or stretch satin, you will find a gown that will make you look and feel your best.
14. Champagne Gold Sequin Plus Size Bridesmaid Dress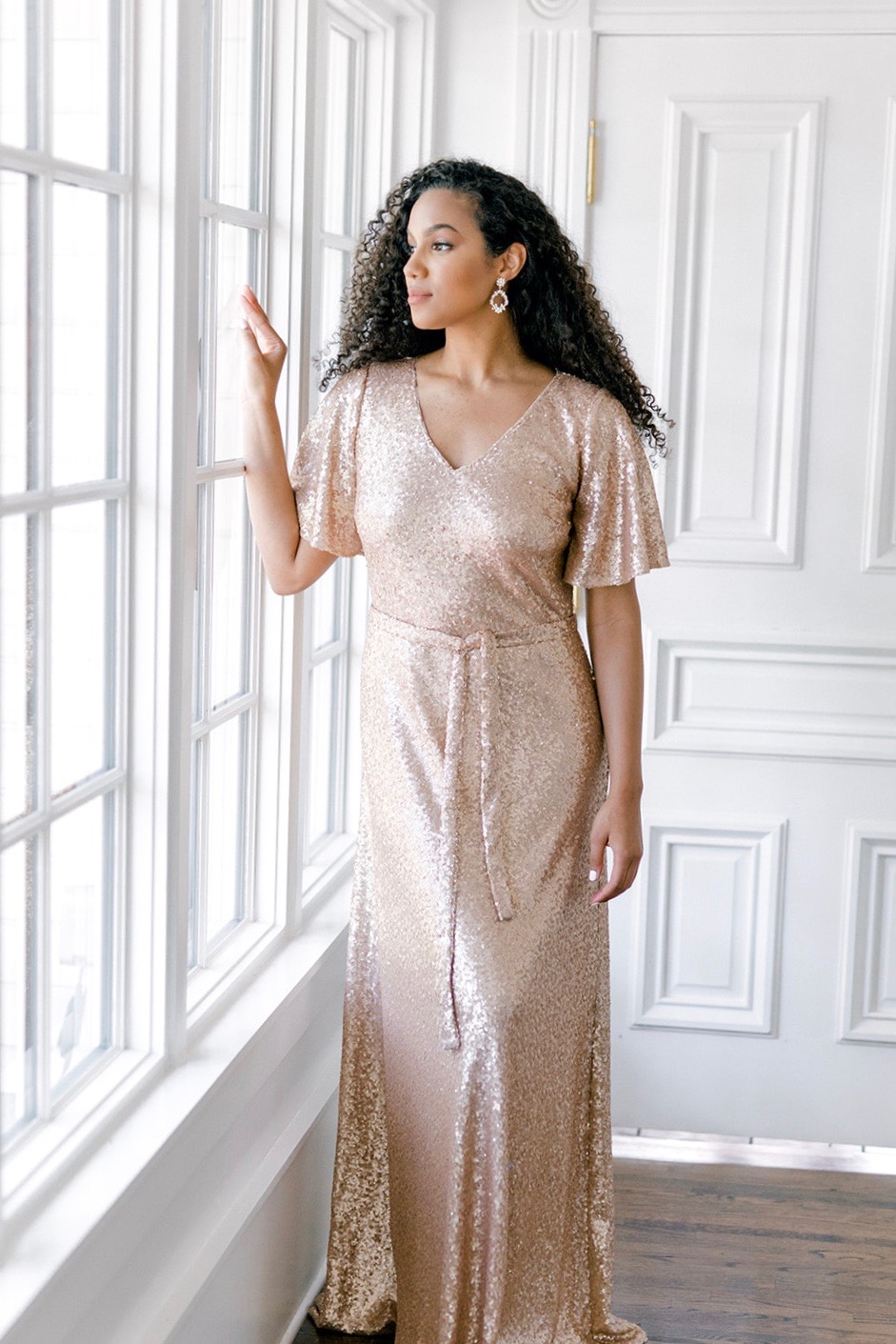 15. Champagne Satin Midi Plus Size Bridesmaid Dress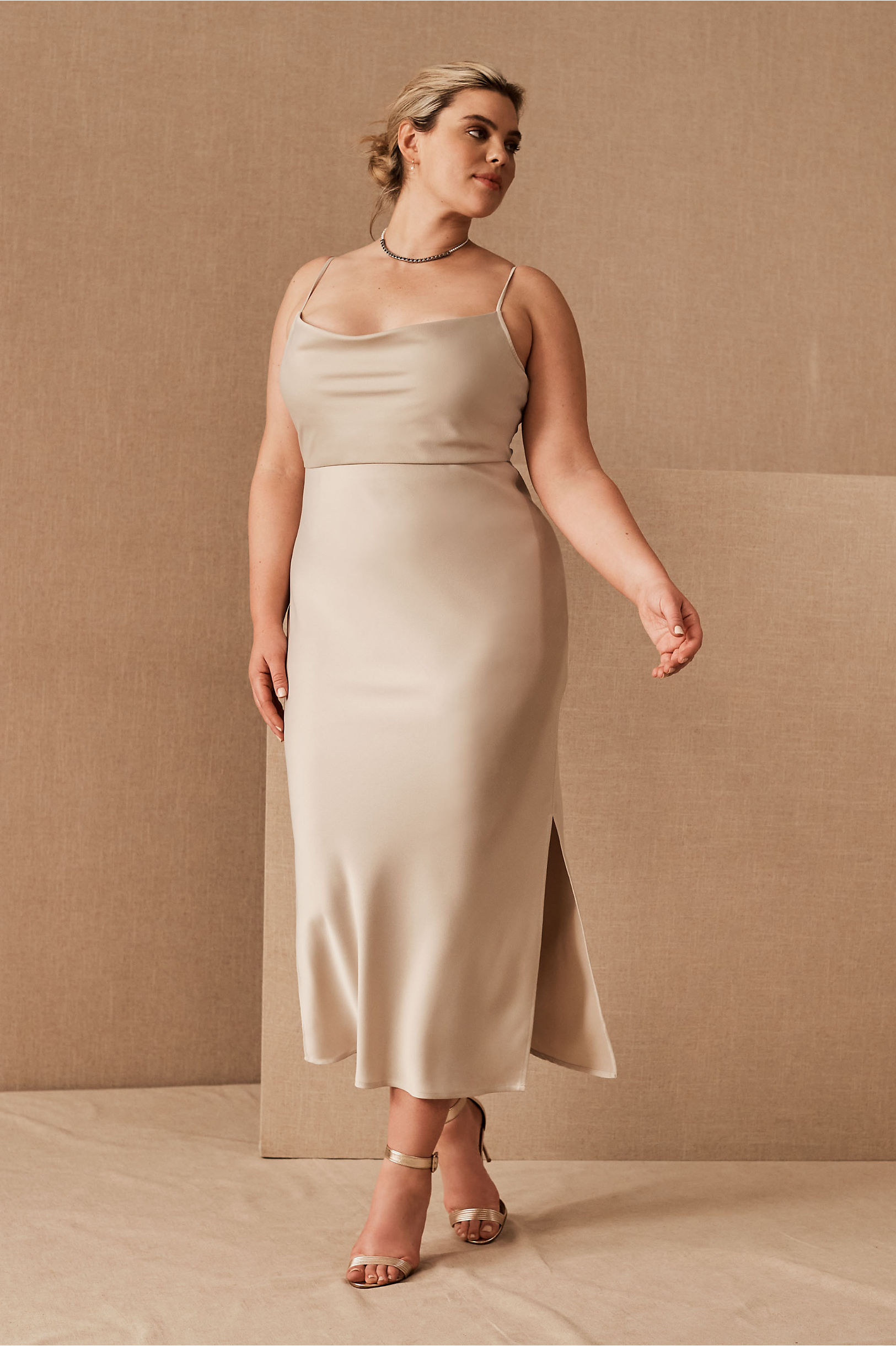 16. Cowl-Neck Open Tie-Back Stretch Satin Mermaid Dress with Slight Train
Champagne Bridesmaids Dresses with Sleeves
This style of champagne bridesmaid is a classic. Sleeves were a trend that began to come in during the Victorian era and have made a return after countless unnecessary fashion/wastes of time. However, do consult your own personal taste, as this style of dress will be appropriate in the navy and white color scheme. For a more feminine dress, adding some lace to the dress is perfectly appropriate.
17. Champagne satin bridesmaid dress with long sleeves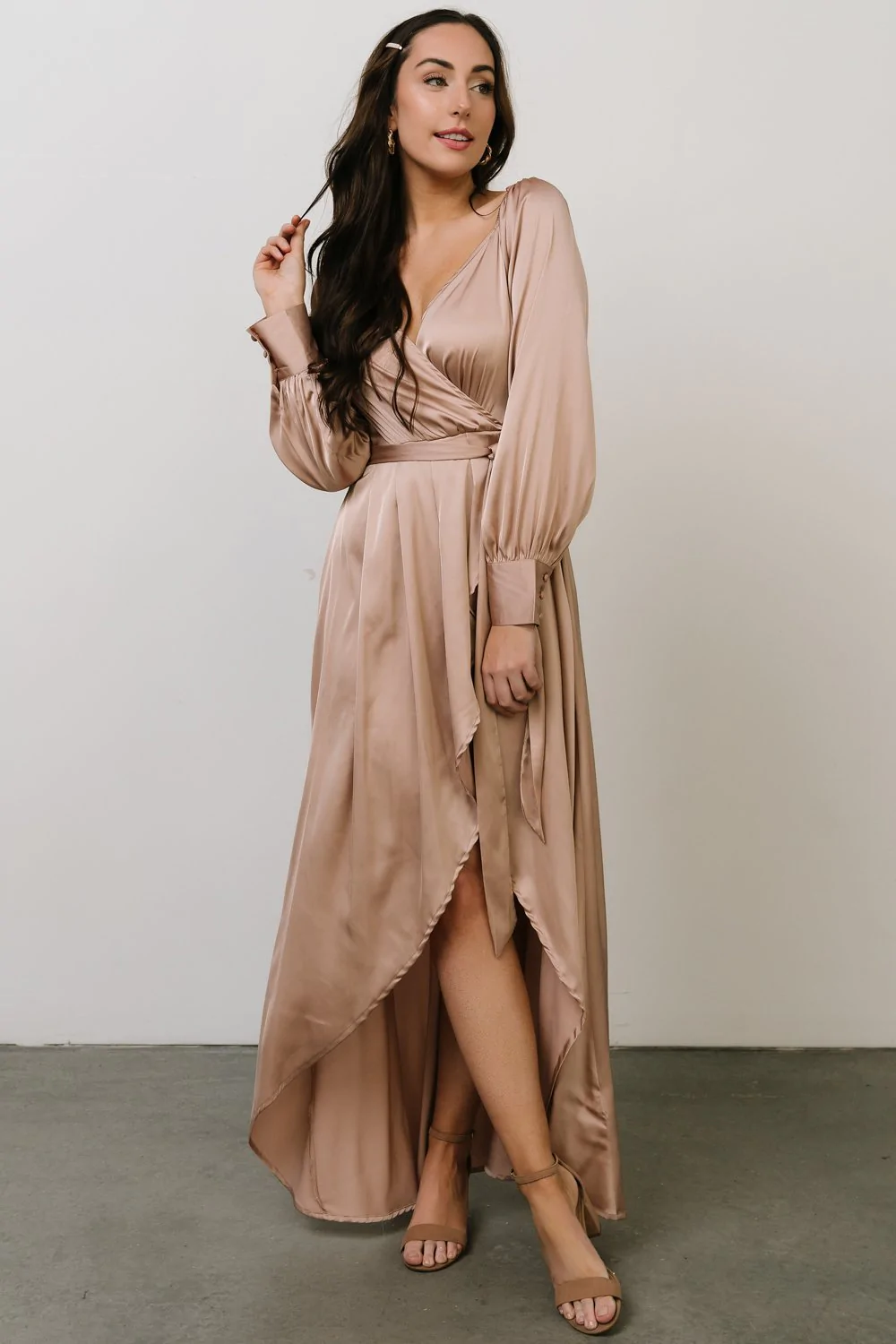 18. Long Sleeve Off the Shoulder Champagne Bridesmaid Dress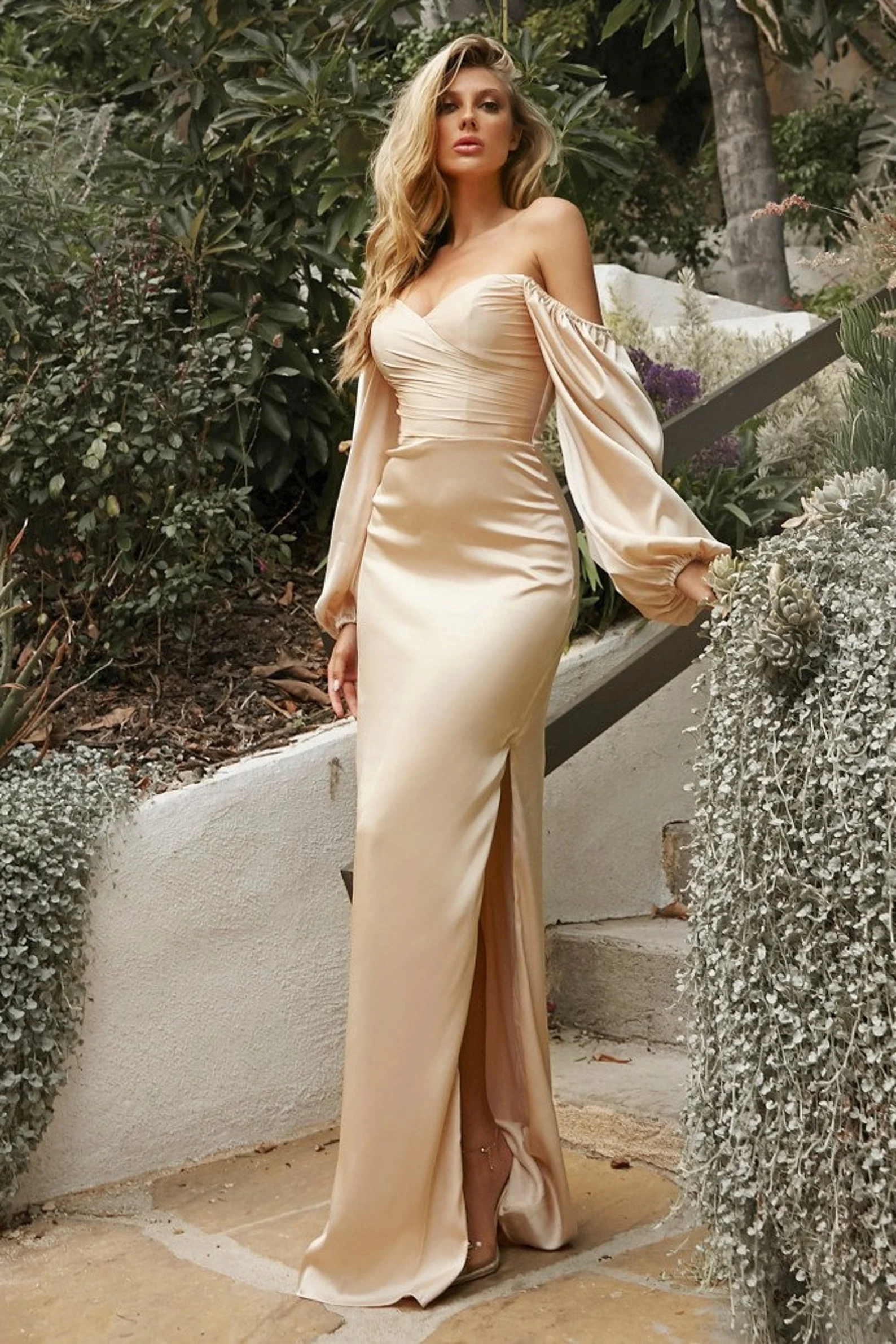 19. Champagne beige long wrap dress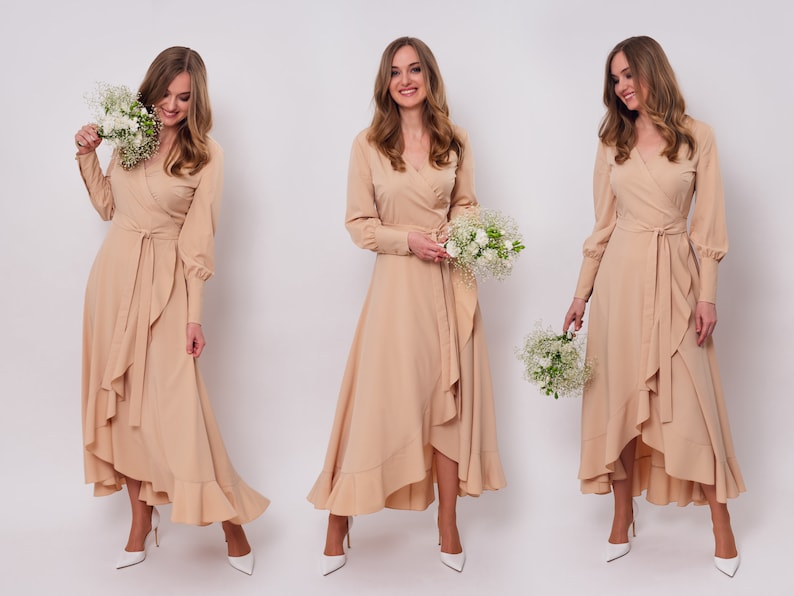 Mismatched
Champagne bridesmaid dresses are a classic choice for a wedding party, but what if your girls are all different sizes and shapes? You can't have them all wearing the same dress, but you also don't want them to look mismatched. Luckily, there are ways to style different champagne bridesmaid dresses so that they all look cohesive while still celebrating each individual's unique style.

Champagne Junior Dresses
Champagne junior bridesmaid dresses come in different fabrics, styles, and silhouettes. They can be adorned with crystals, bows, or other embellishments to make them truly unique. Choose a dress that will make your little bridesmaids feel special and stylish on your big day.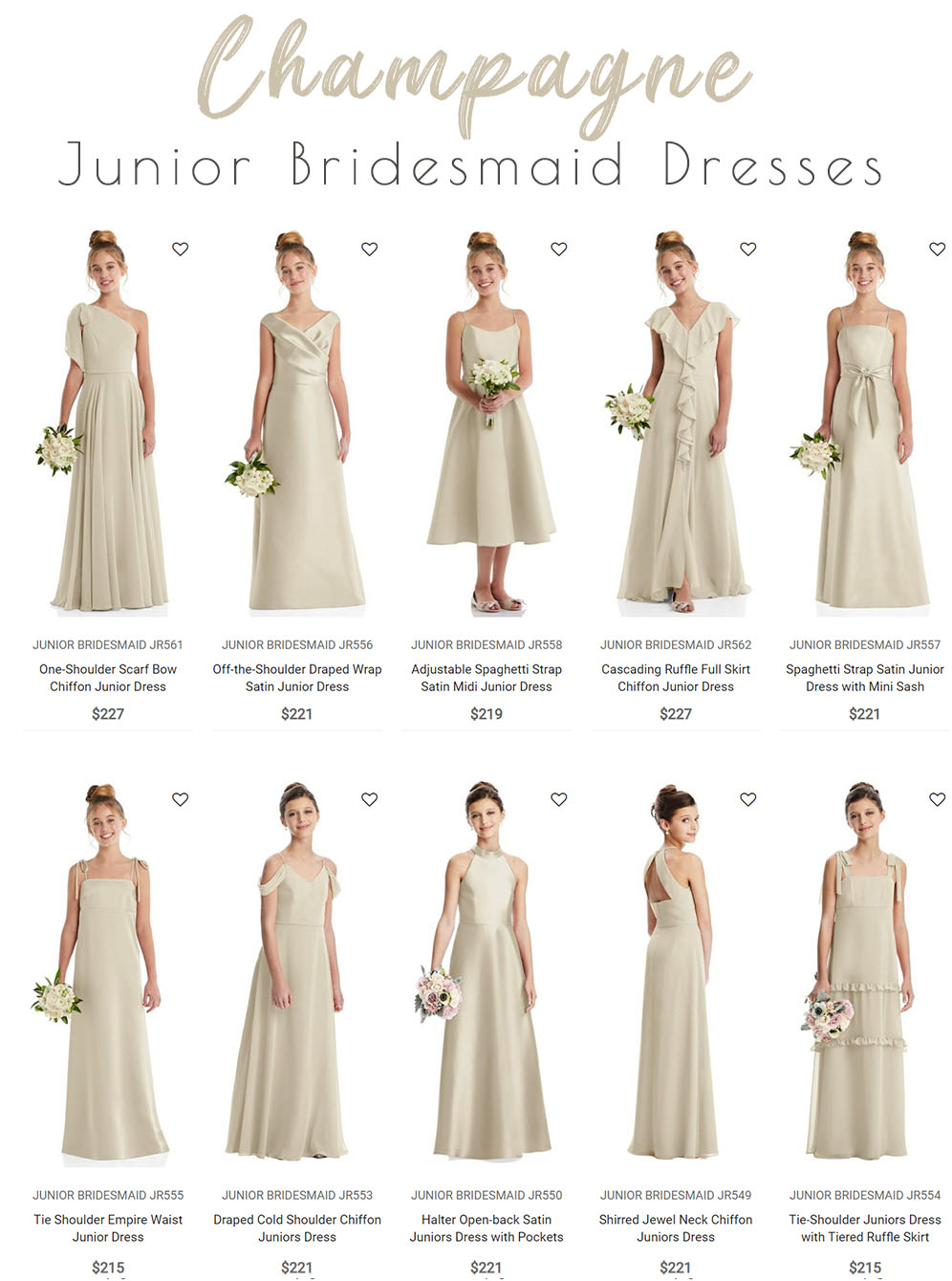 FAQ
What color is champagne?
Champagne is a sparkling alcoholic beverage that closely resembles beige and bears the same name. Some champagne hues feature pink, orange, and pale-yellow undertones.
---
Is champagne flattering on most skin tones?
Yes! Champagne is a neutral color that complements a variety of skin tones effectively.
---
Are champagne wedding dresses appropriate for a formal wedding?
Absolutely! There are many different styles of champagne bridal party attire that are appropriate for all wedding dress requirements. We adore floor-length champagne dresses made of glistening satin and silk for formal weddings.