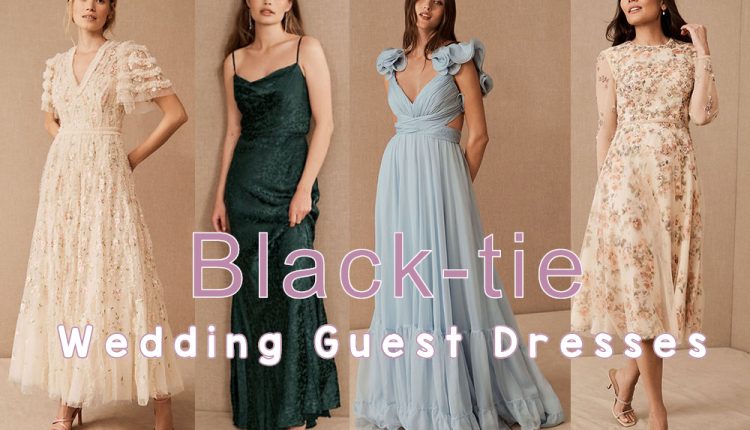 2023 Formal Black Tie Wedding Guest Dresses
Don't worry if you're invited to the wedding but don't know what to wear—we came up with 20 of the best black tie wedding guest dresses to help you.
What to Wear to a Black Tie Wedding
Black tie wedding meaning: Formal!
Black tie wedding attire is formal at its finest.
Shoes, Jewelry and accessories should also be formal in style.
Black-tie outfits aren't always as expensive as people might think, to take a very affordable outfit or to take the luxury brand class, it's all there. Let's offer you the best wedding dresses in 2022 seasonally at various prices according to your budget.
Read on for the best wedding guest dresses for a black-tie wedding for every style, budget, and season
Where to Buy Black Tie Wedding Attire
Two of the best places to shop black tie wedding guest dresses are Lulus and BHLDN.
Let's get started — you have a dress to find! 🙂
BHLDN
Luxury: For more luxurious dresses for wedding guests, shopping from BHLDN.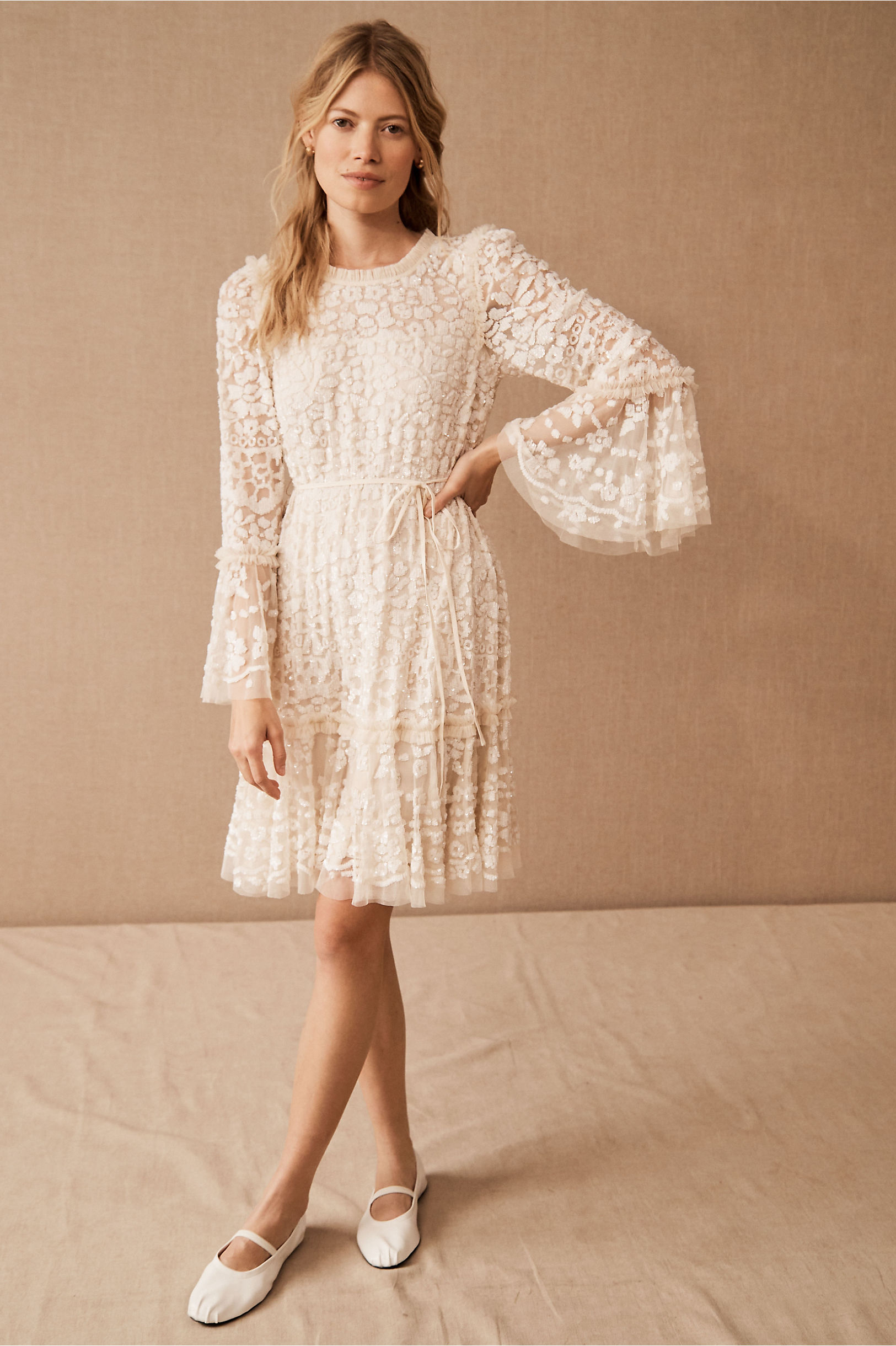 Step into this whimsical long sleeved mini, bedecked with shimmering sequins and gauzy ruffles for an extra-special party look.
Needle & Thread Annie Mini Dress $689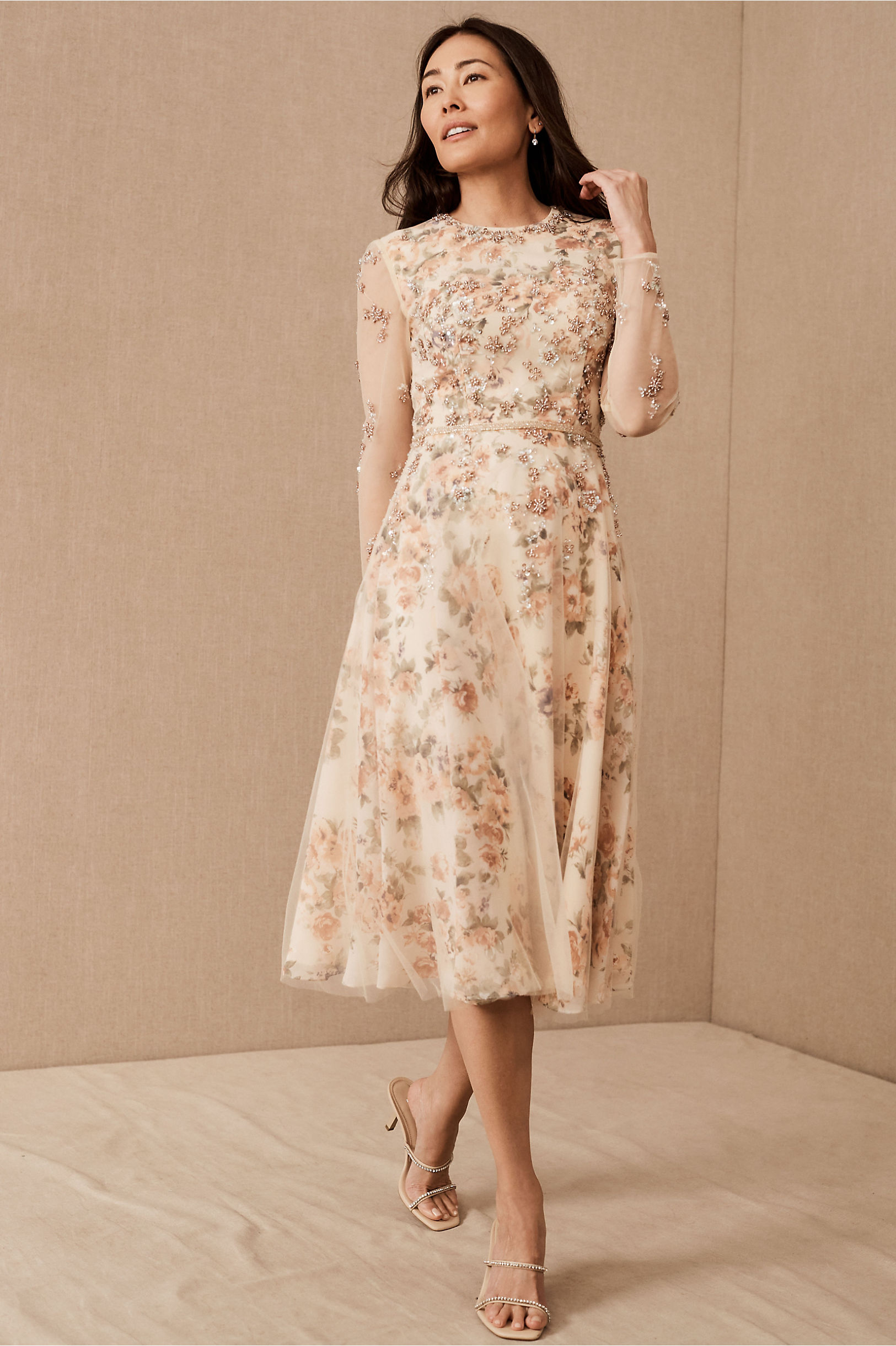 A stunning combination of beadwork and sequins dust across the printed florals on this dress for a glamorous detail. Sheer decorated sleeves and a twirl-worthy skirt add a feminine flourish.
Mac Duggal Angelica Midi Dress $598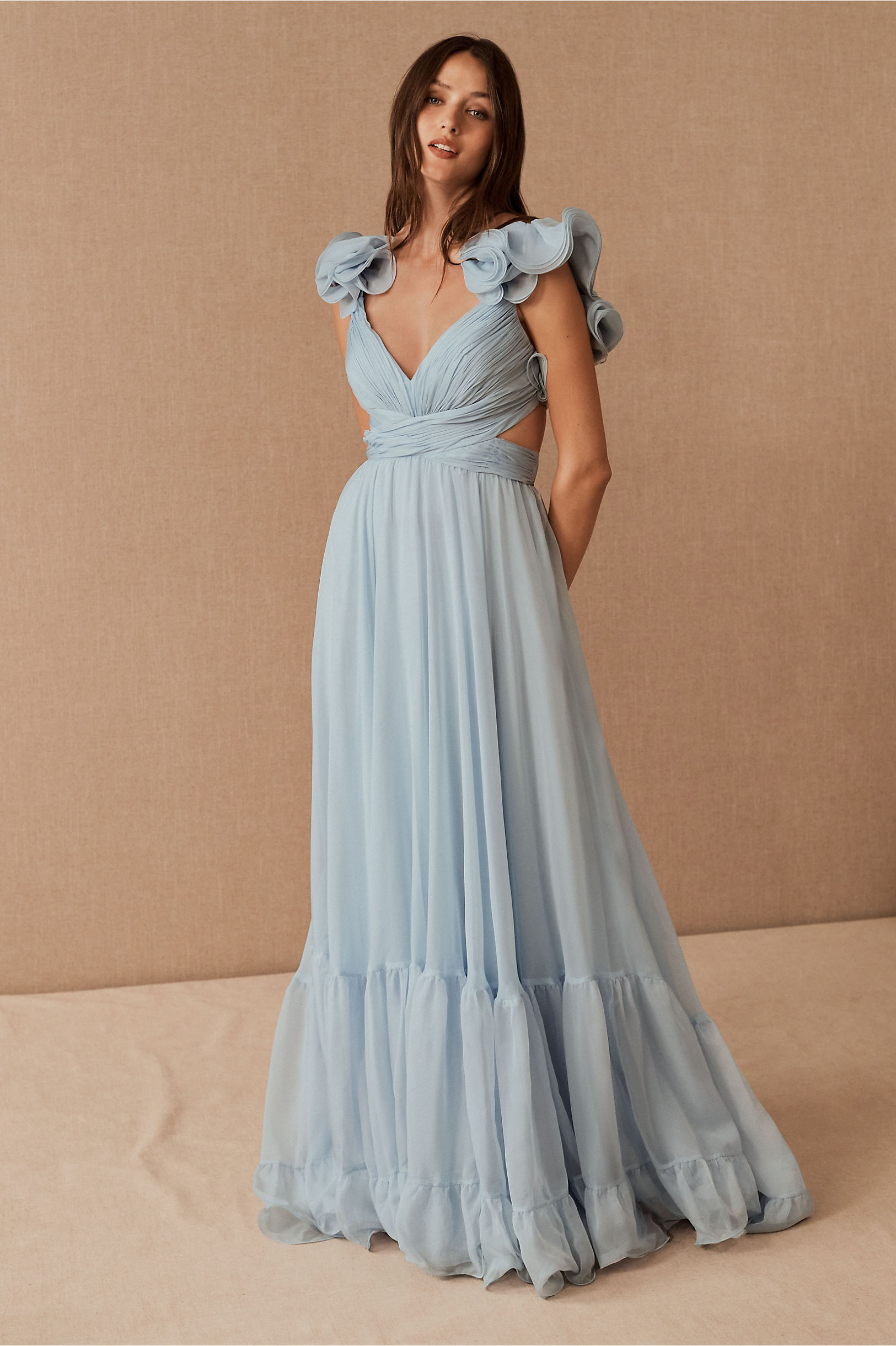 Lush ruffles at the shoulder and hem add romantic detail to this floaty chiffon gown. A lace-up open back makes an unexpected and sultry finishing flourish.
Mac Duggal Indy Chiffon Dress$598
LULUS
Affordable: For more affordable black tie wedding guest dresses, shopping at Lulus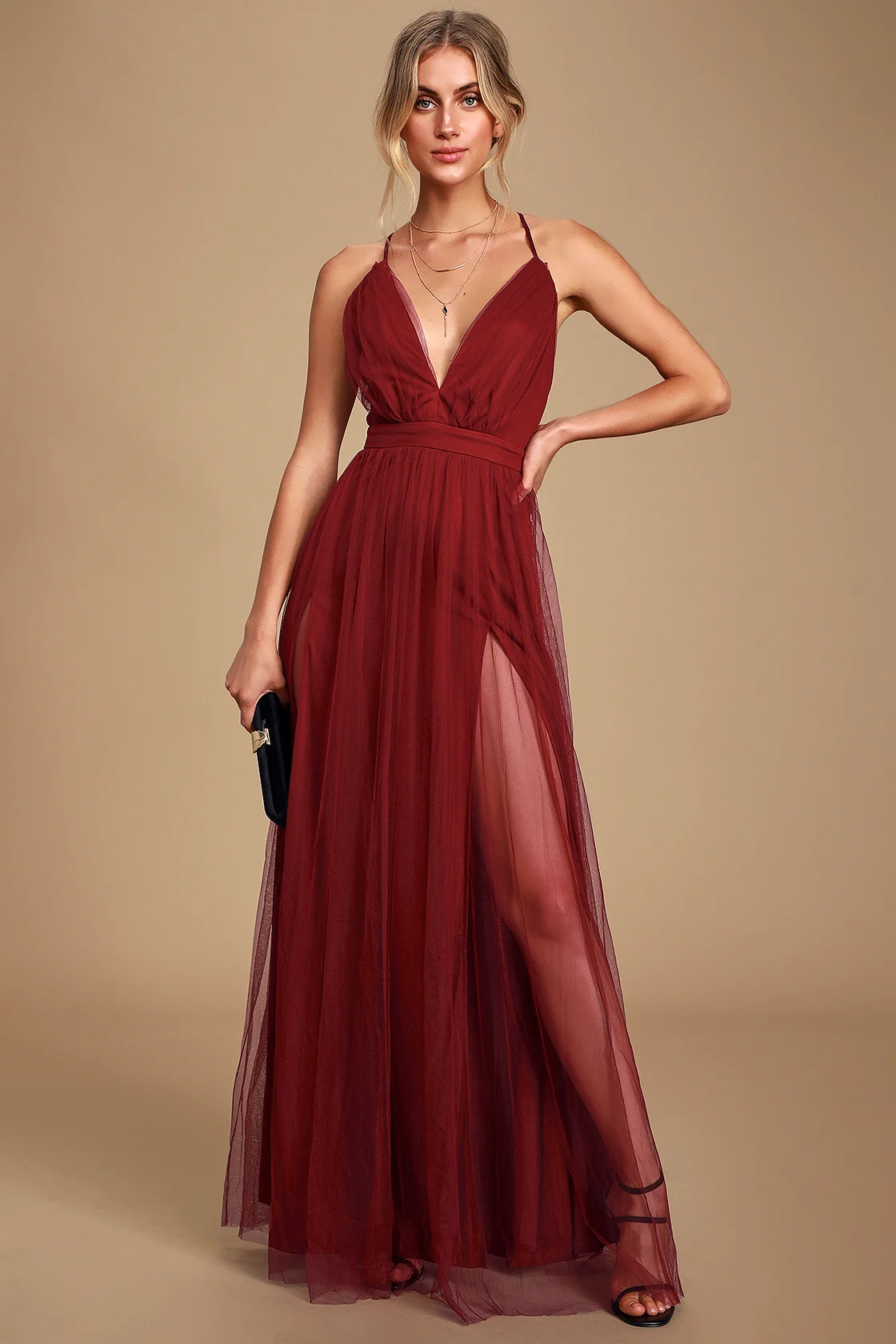 A knockout like the Rare Beauty Burgundy Backless Maxi Dress doesn't come around often! Stunning sheer tulle (atop a matching knit liner) sweeps across a pleated, plunging bodice and a high, banded waist, both supported by adjustable skinny straps that crisscross over a sultry open back.
Burgundy Backless Maxi Dress $69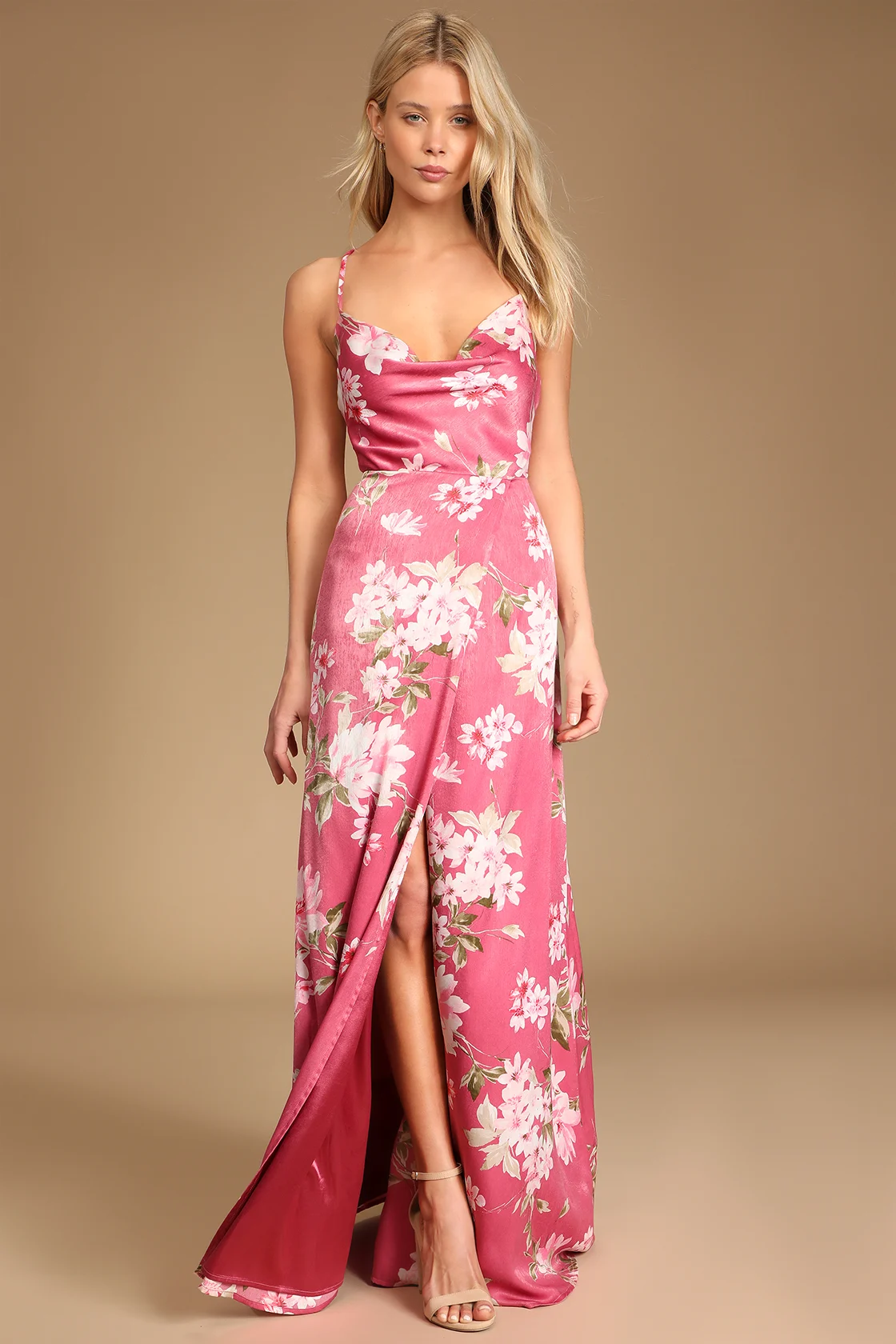 Elegant brushed satin shapes this dress with a cowl neckline and fitted bodice that are supported by adjustable spaghetti straps that crisscross across the open back.
Pink Floral Print Satin Cowl Neck Maxi Dress $88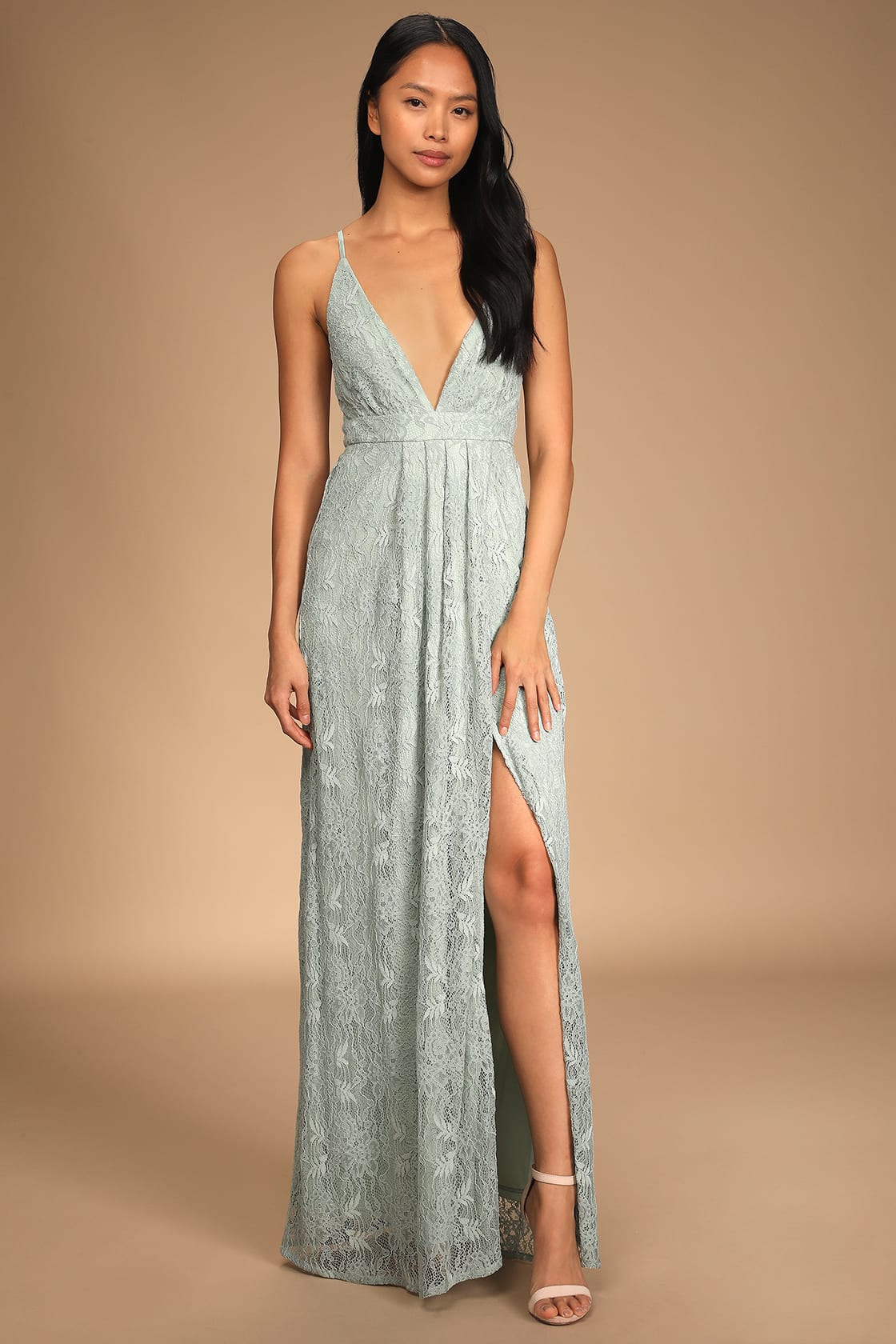 A pale mint green lace overlay sweeps over matching knit fabric to create a plunging V-neckline and a lightly gathered bodice. A banded empire waist tops the gorgeous maxi skirt with light pleating and an overlapping side slit.
Mint Lace-Up Lace Maxi Dress $88
Lovely blush pink, red, and green floral print woven poly falls from adjustable straps into a princess seamed, wrap bodice (with modesty snap), and a tying waist. Wrapping detail carries into the full maxi skirt.
Cream Floral Print Wrap Maxi Dress $109
Black Tie Wedding Guest Dresses