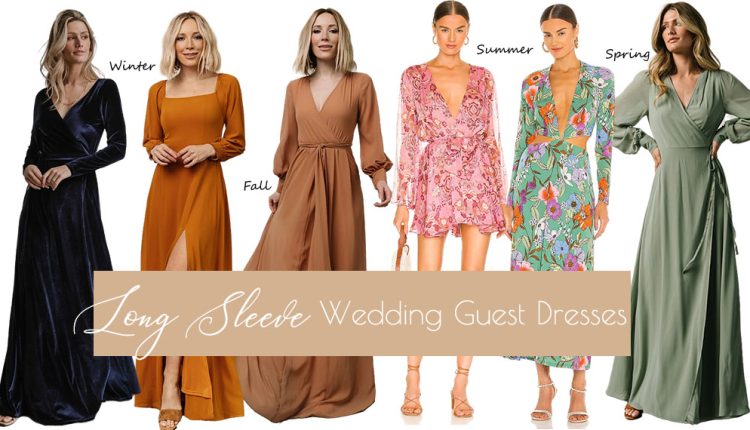 There are plenty of wonderful moments inside the wedding waiting for you, but before you're having those moments together with your friends, you need to be sure of the perfection of your wedding guest outfit first like long sleeve dresses.
Classic and stylish long-sleeved dresses fit every season. You as a wedding guest, want to look your absolute best while still adhering to the dress code. For black tie formal weddings, gowns with sheer or beaded sleeve dresses are elegant enough for you. If it's a warm-weather wedding, Floor-length dresses cut from lightweight fabrics, with slight sleeves are gorgeous and ideal options. Gowns with voluminous cuffs to sparkly mini dresses for bold tastes. And for winter wedding, choose long sleeve dresses in thick fabrics which warm and in style.
Read on for the best long sleeve wedding guest dresses for every style and budget, no matter you're looking for conservative attire or long-sleeved dress.
What to look for in a long sleeve wedding guest dress
Long-sleeve dresses are suited the best for fall and winter wedding guests. Long sleeve dresses crafted from warm fabrics make the guests look perfect and protect them from chilly breezes. Long-sleeve dresses also going well for the spring and summer. Dresses cut from lightweight materials with sheer sleeves and ethereal sleeves are a glamorous choice, from spring garden weddings to seaside ceremonies. Last but not least the style of the sleeve that comes with the dress in different styles, from romantic puff sleeve to dramatic bell sleeve silhouettes.
Spring
Spring is the season of rebirth and renewal, which makes it the perfect time to wear a long sleeve wedding guest dress. The best spring long sleeve wedding guest dresses are in soft pastels like mint green or baby blue.
If you want your spring long sleeve wedding guest dress to make you stand out at your friend's or family member's special day, try wearing a bright color.
Kelsey Wrap Dress – Dusty Sage / 10 Colors / $103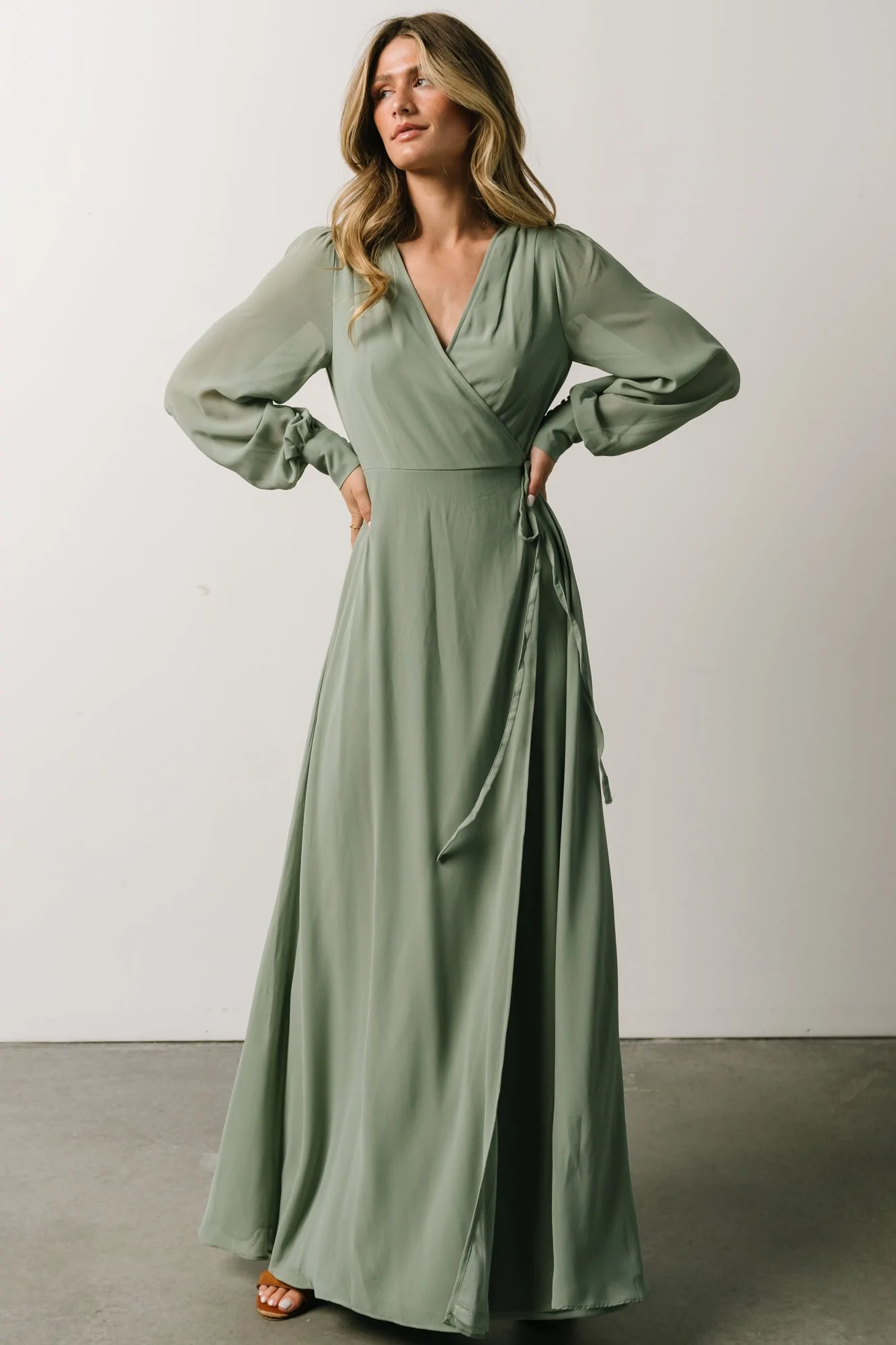 Lydia Maxi Dress – Light Copper / 17 Colors / $82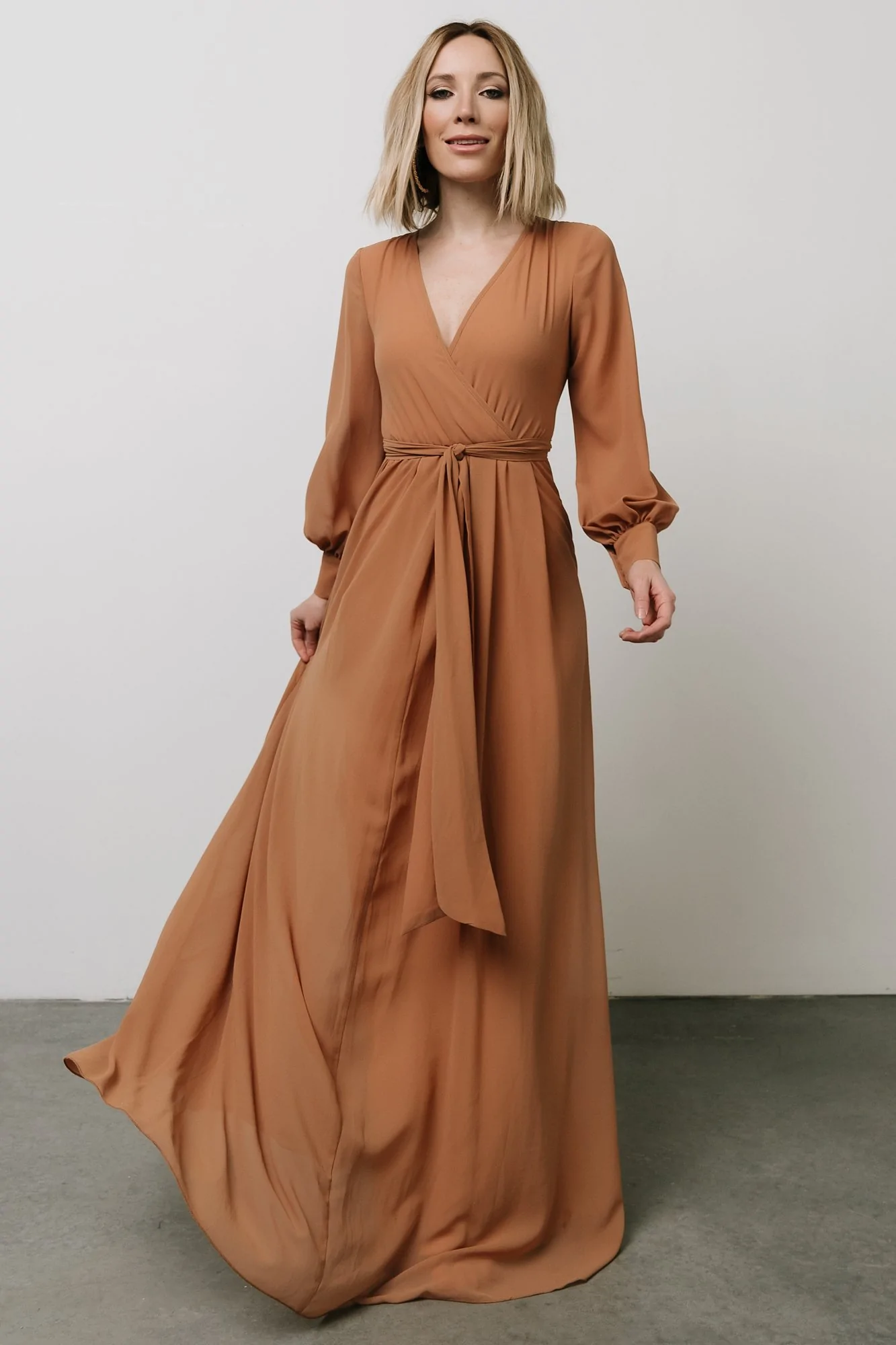 Kelsey Wrap Dress – Light Peach / 10 Colors / $103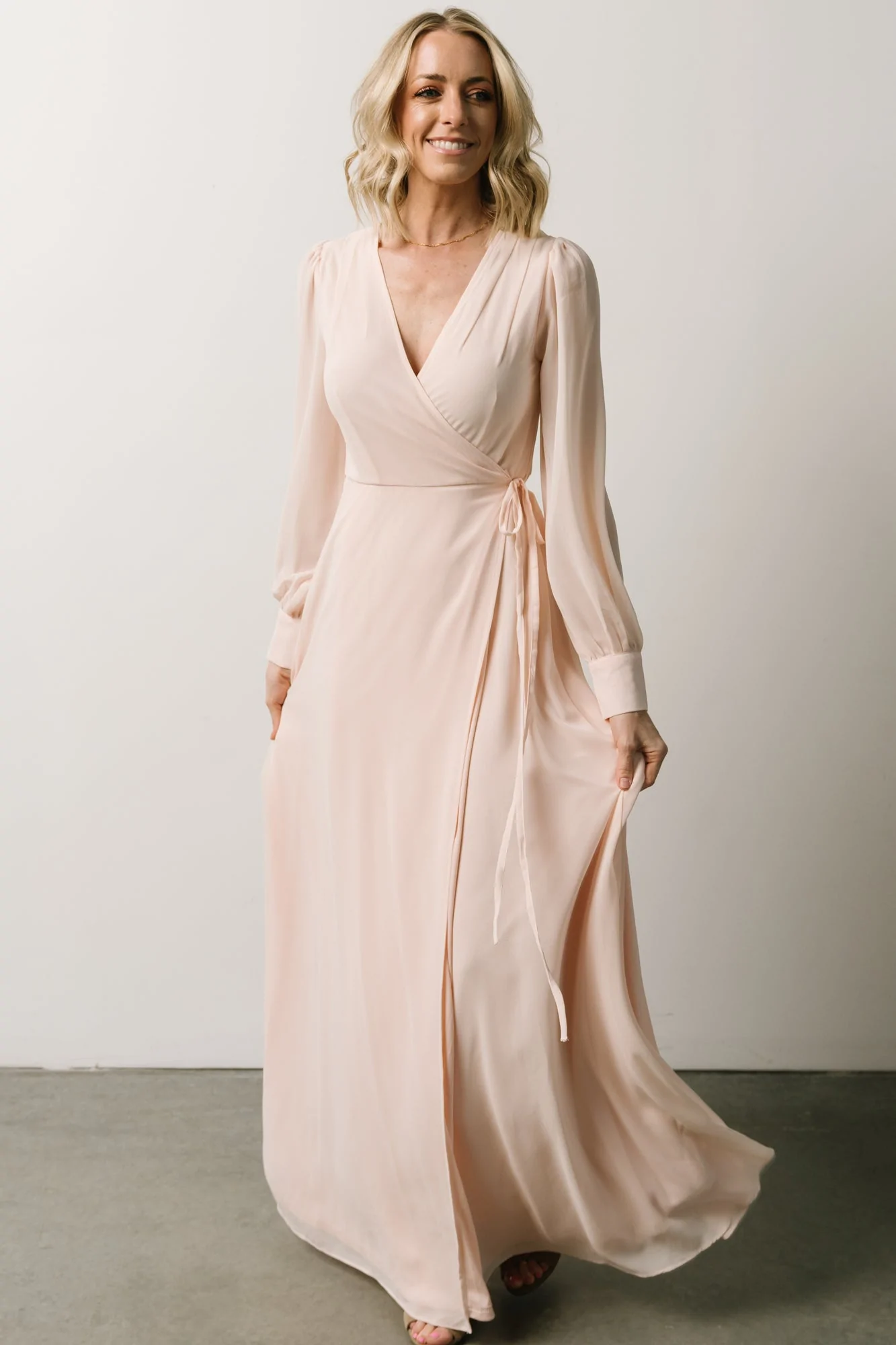 Summer
Summer wedding guest dresses should be made of light, breathable fabrics. If you're attending a summer celebration, long-sleeve wedding guest dresses are a great option for you.
You can wear them with or without a jacket depending on your personal preferences.
Kaia Dress $360
Assi Dress – Green Vintage Floral / 2 Colors / $127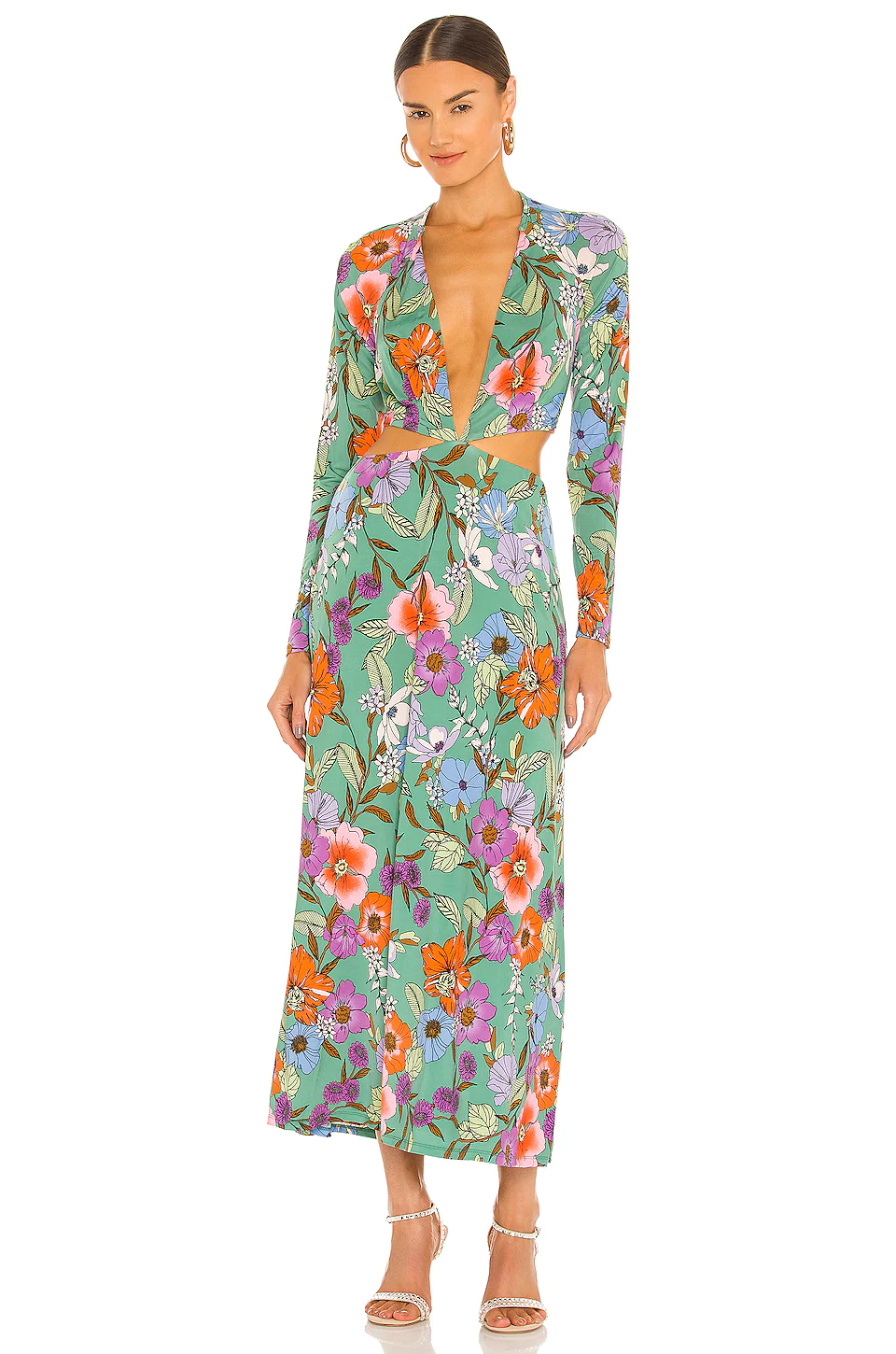 Fall
Fall long-sleeved wedding guest dresses are perfect for the holidays and the fall season, so they're also a great choice for a fall wedding. If you love to pair your formal wear with layering pieces, you'll love our collection of fall wedding guest dresses.
Juliette Shimmer Maxi Dress – Slate Blue / 7 Colors / $89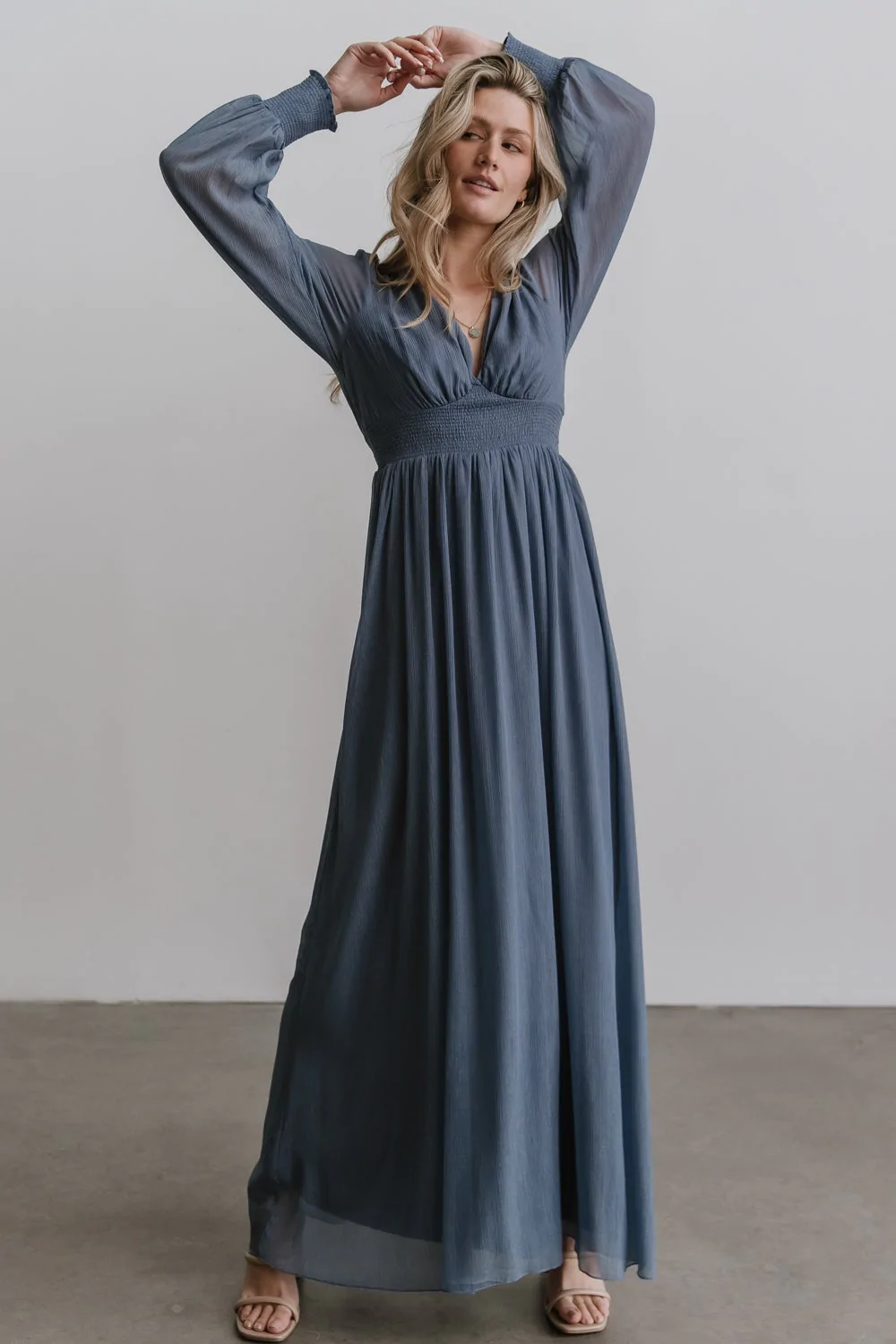 Burgundy Long Sleeve Maxi Dress  –  Burgundy / 2 Colors / $92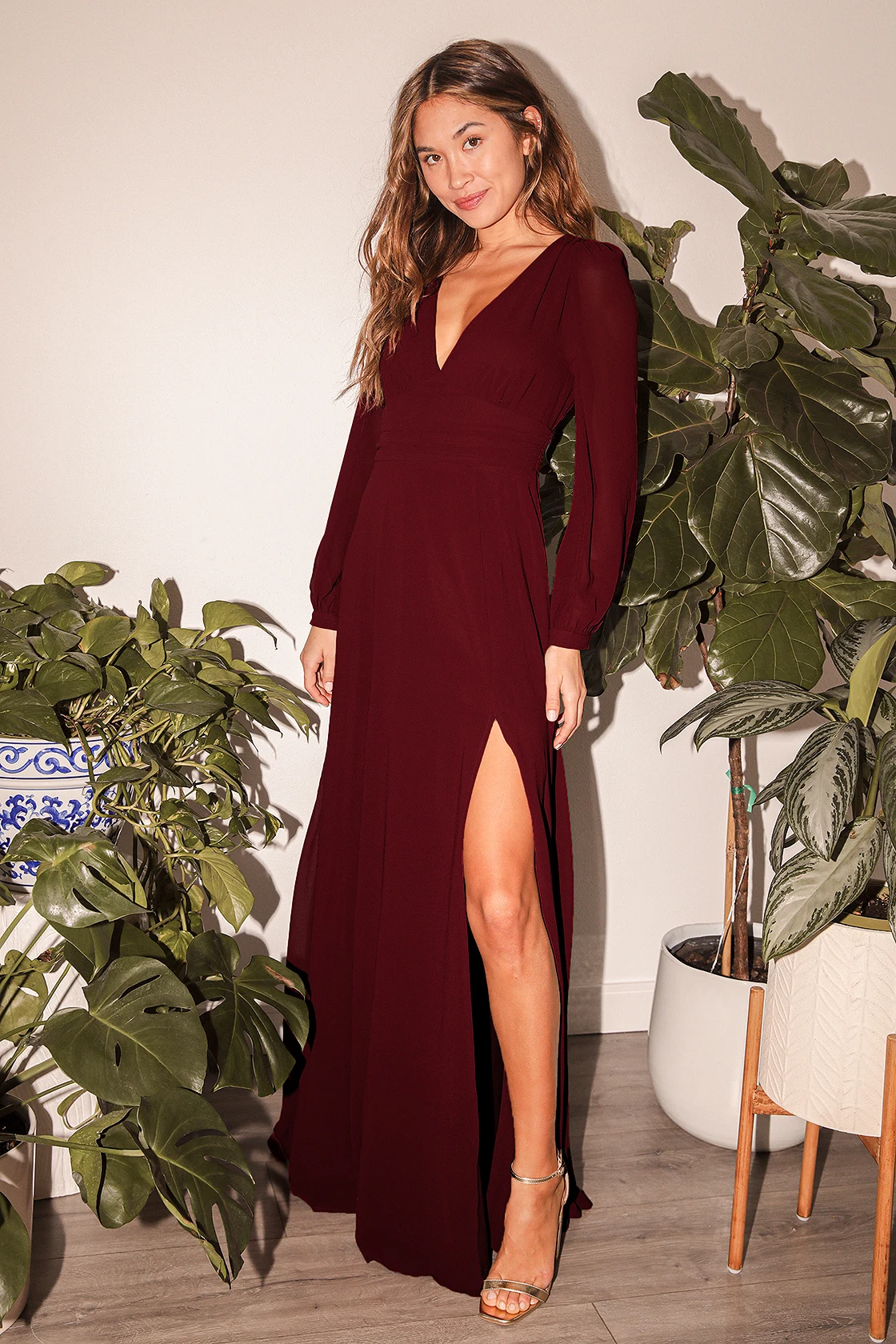 Winter
Winter long sleeve wedding guest dresses are the perfect choice for winter weddings. The best thing about these types of dresses is that they can be paired with a variety of accessories, whether you're looking for something simple or something more elaborate. You'll also find that most styles are available in a range of sizes, from small to extra large!
So what kinds of winter long sleeve wedding guest dresses are there? Let's take a look at some good options:
A-line: A classic style, this dress has an A-line silhouette and sleeves that start just below the shoulder and fall straight down to the wrists. It's best worn with closed shoes or boots and low heels (though not necessarily flat). If you want something on trend, try pairing it with floral earrings or other accessories depending on what else you're wearing!
Esmerelda Velvet Wrap Maxi Dress – Navy / 10 Colors – $106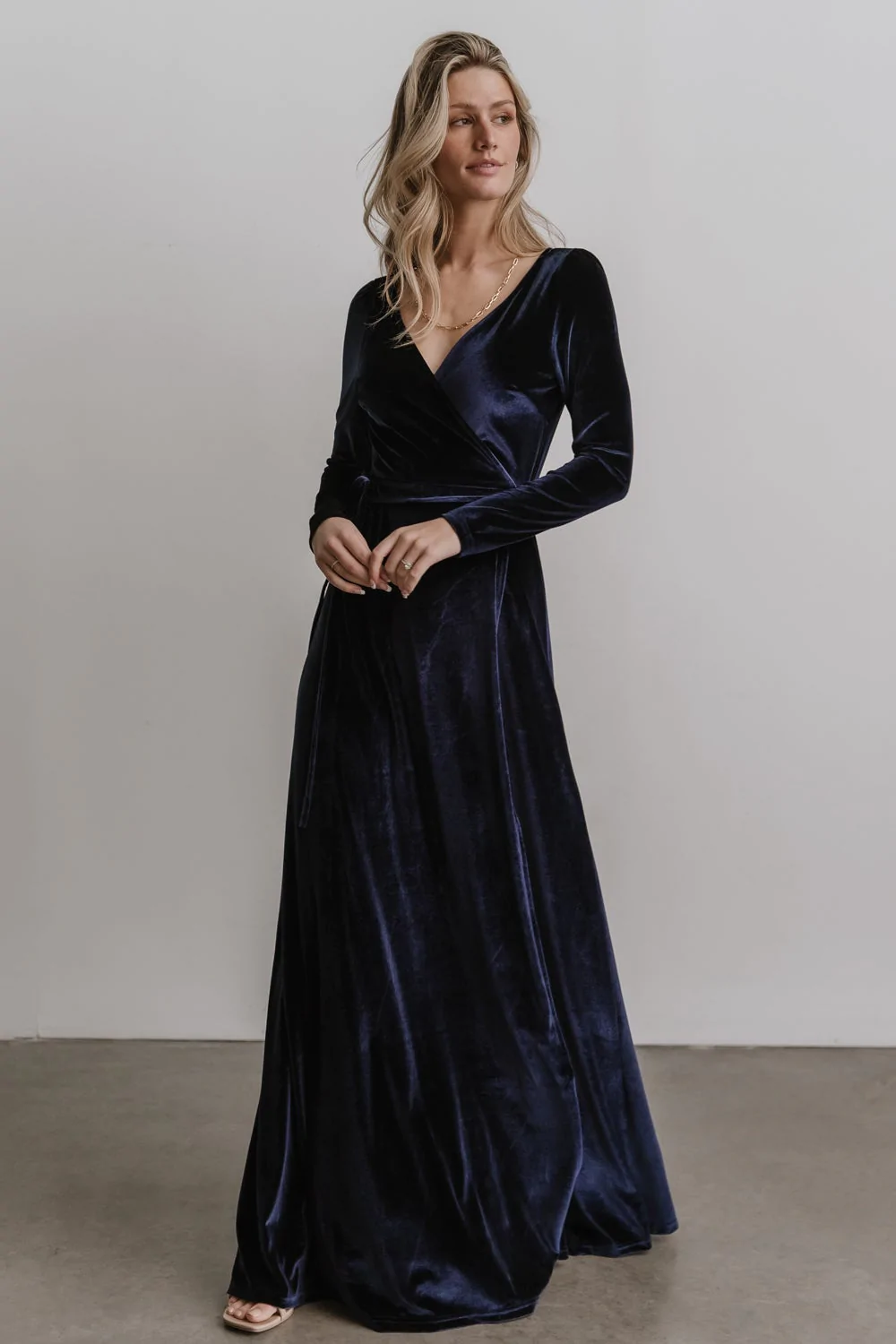 Giselle Maxi Dress – Amber / 5 Colors / $69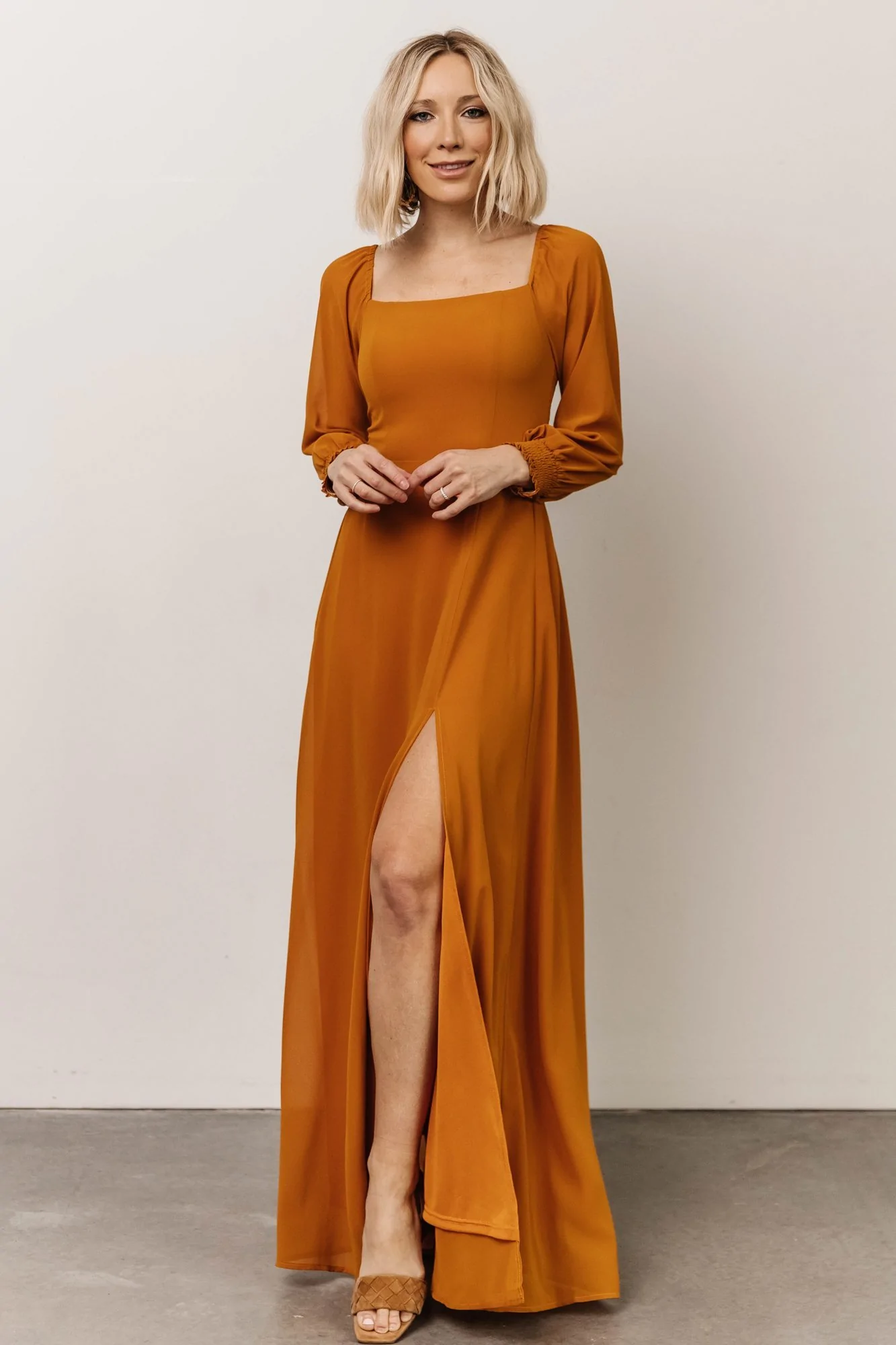 FAQ
What long sleeve dresses are best for a summer wedding?
For warm-weather weddings, dresses cut from breathable and lightweight fabrics like linen and cotton are ideal option. Dresses with sheer sleeves will also keep you cool at a summer wedding.
What should I wear to a wedding that requires modest attire?
Floor-length dresses, with long sleeves and high necklines, are suited the best for a wedding with conservative attire dress code.
What should I wear to a winter wedding?
Long sleeve gowns cut from thick fabrics, like velvet, will look stylish while keeping you warm.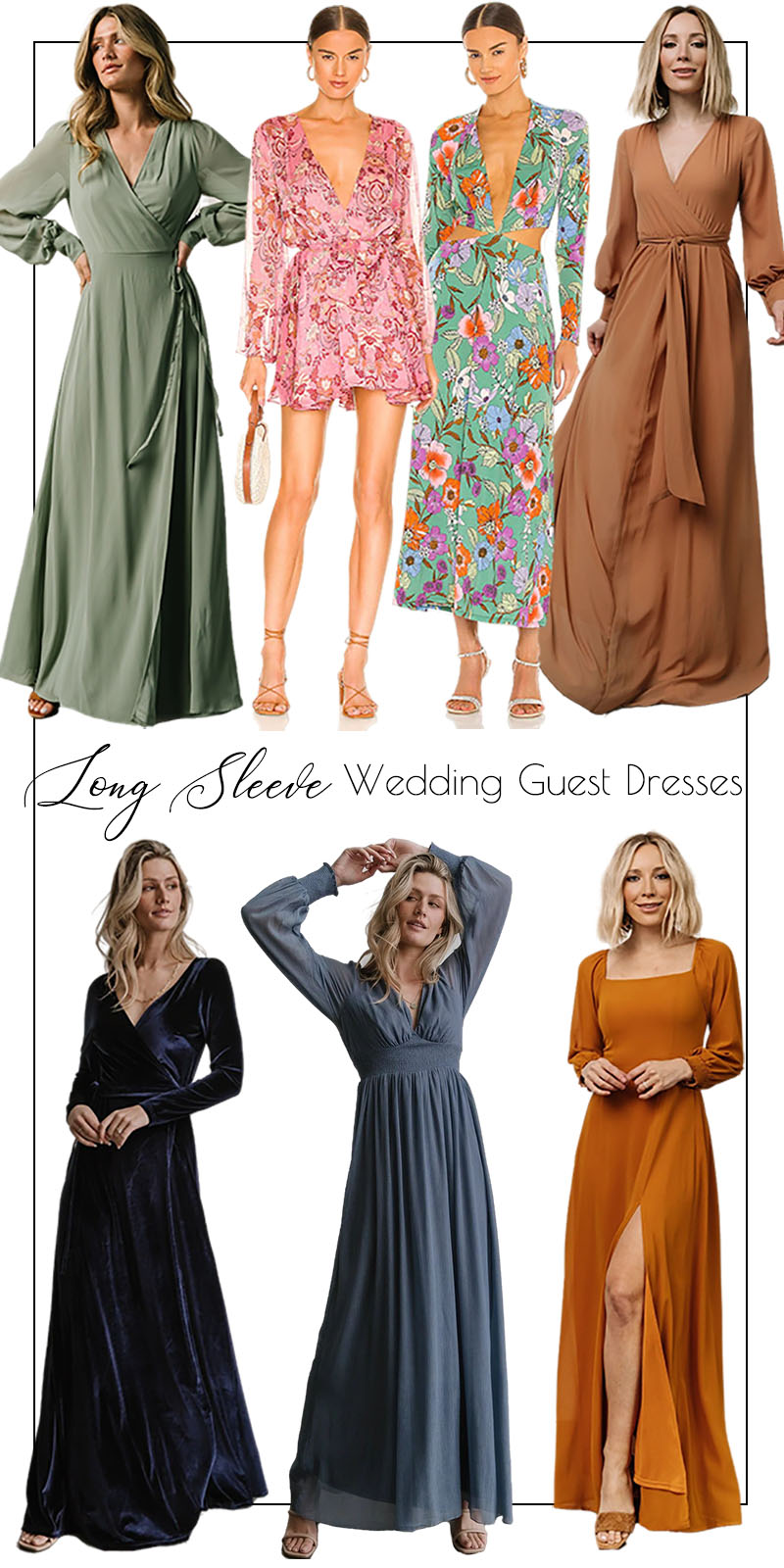 We hope you found something you love in our long-sleeve wedding guest dress collection! If you have any questions, don't hesitate to contact us and we'll be glad to help.