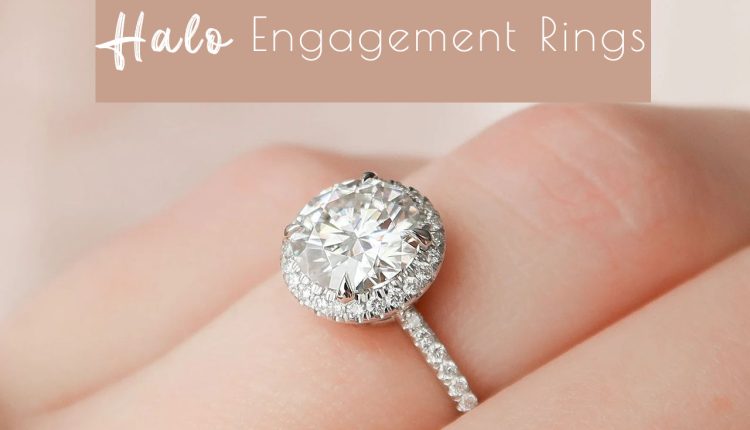 25 Best Halo Engagement Rings: Styles & Tips
The History of Halo Engagement Rings
Adored by brides, halo engagement rings are a signature style of Ritani. Halo rings feature a central round stone surrounded by a "halo" of smaller diamonds or gemstones. This setting not only looks gorgeous, but it also offers benefits that many couples desire. For example, halo settings can make a center stone look up to half a carat larger, which means you can choose a smaller stone without sacrificing perceived size. Beyond its good looks, the halo engagement ring was inspired by architecture and art movements. Have you ever wondered about the history of the halo engagement ring?
History of the Halo Ring
In recent years, the popularity of halo engagement rings has exploded. Its origins can be traced back to early Georgian Europe (1714-1837) when round diamonds or pearls were used only slightly smaller than the center stone. Halo engagement rings became increasingly popular during the Victorian era (1837-1901), where colored gemstones often had center stones to imitate flowers.
The Classic halo setting of today has begun since the 1920s, the Art Deco Era. An emphasis on symmetry and geometric patterns, so the concentric circles surrounding a center stone were perfect during that time. The classic halo setting has gone in and out of fashion since its initial emergence in the 1920s and has never gone out of style.
Like many fashion trends, the popularity of engagement rings fluctuates with socioeconomic trends. During the Great Depression, affluence was obsolete, and so was the halo. Halo appeared during the Period of Hollywood Glamour (the 1930s-1940s), but with the onset of World War II and the scarcity of resources, Halo's popularity declined again. Then, the halo revived slightly again in the 1960s, when the Art Deco engagement ring style became popular again. Halo is obsolete again: throughout the 1970s, 1980s, and 1990s, few halo styles existed.
Halo Engagement Rings Today
Today, a large center stone surrounded by a halo of small diamonds has gained fame and can accommodate any diamond or gemstone shape a couple wants, with a modern style, but you can feel the original architectural designs of the Art Deco movement. Halo never stops to evolve, bold shapes, asymmetrical patterns, double halos, and vintage-inspired engagement rings are now available.
Halo rings are the most popular setting choice, and with good reason:
Easy way to make any center stone look larger
Offer bold and dramatic sparkle with the addition of paving stones
Complement a variety of diamond shapes
Offer a modern and timeless twist on a popular vintage engagement ring style
How to Select The Perfect Halo Engagement Ring
To buy the perfect halo ring, do not forget to decide which halo shape is right for you. Go with a cushion-shaped halo if you want something different or an angled shape for a more vintage style, and a more dramatic look, go well with a double halo setting.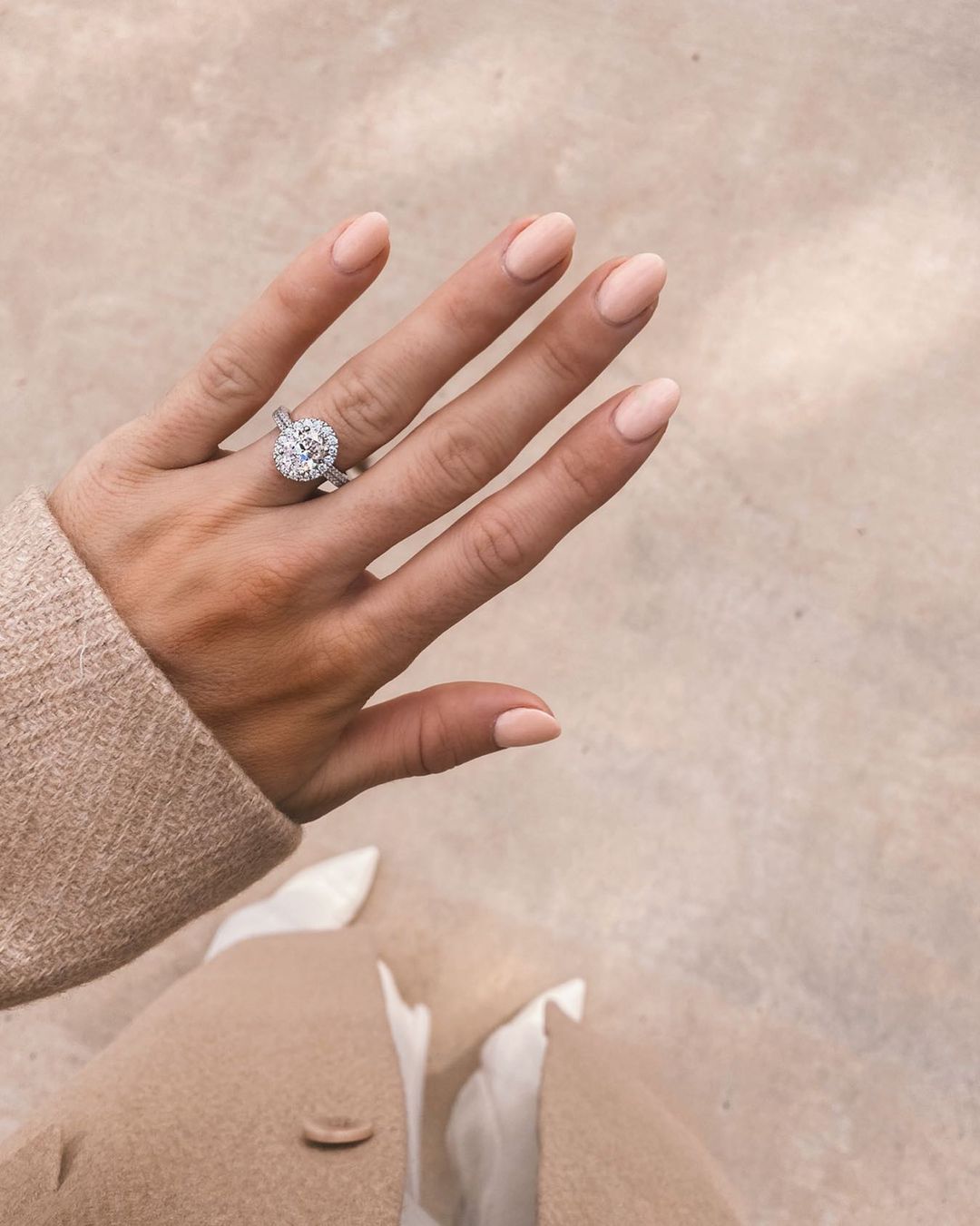 Rund Diamond Halo Moissanite Engagement Ring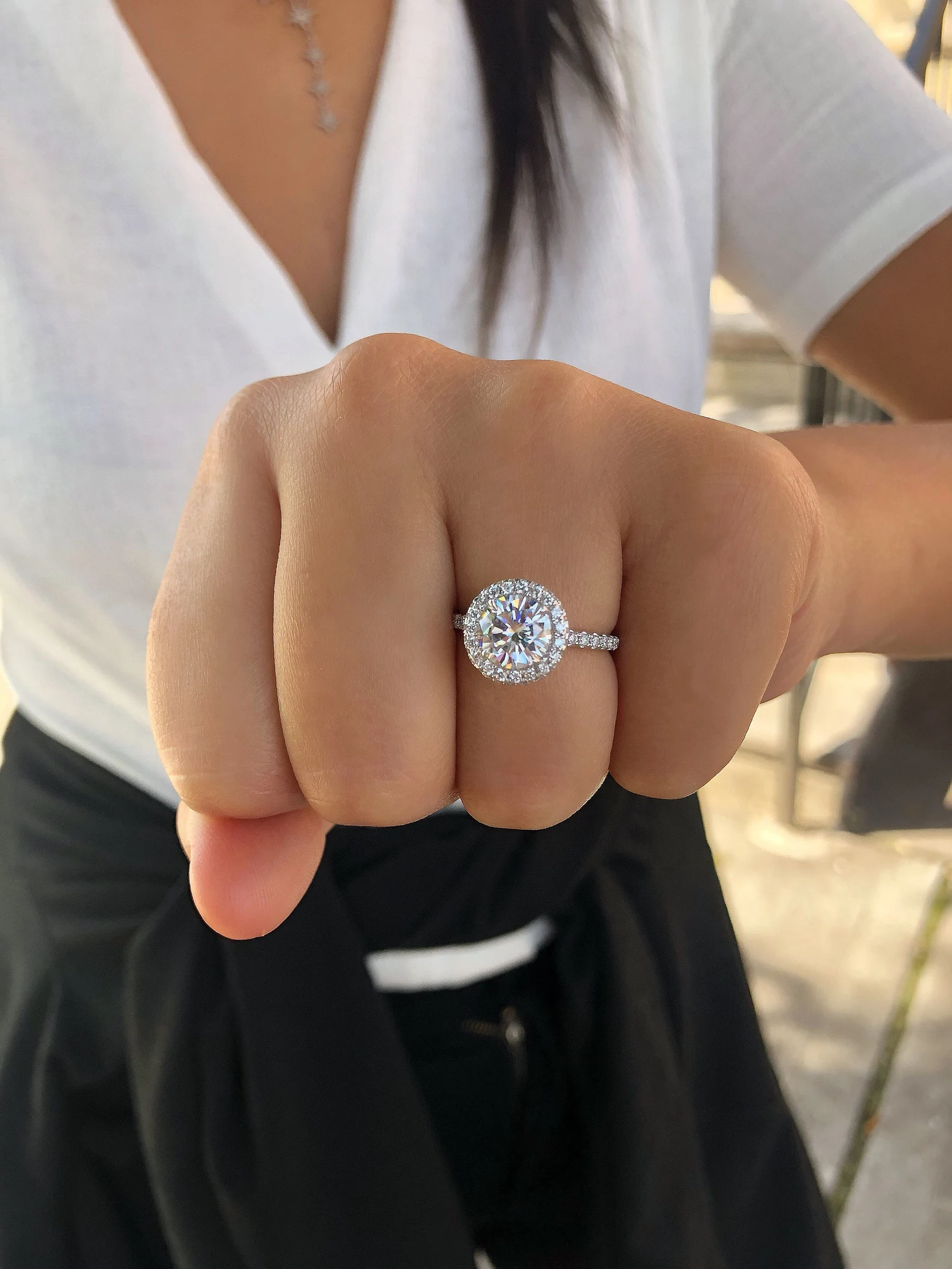 White Gold with Diamond Pave Band Double Halo Engagement Ring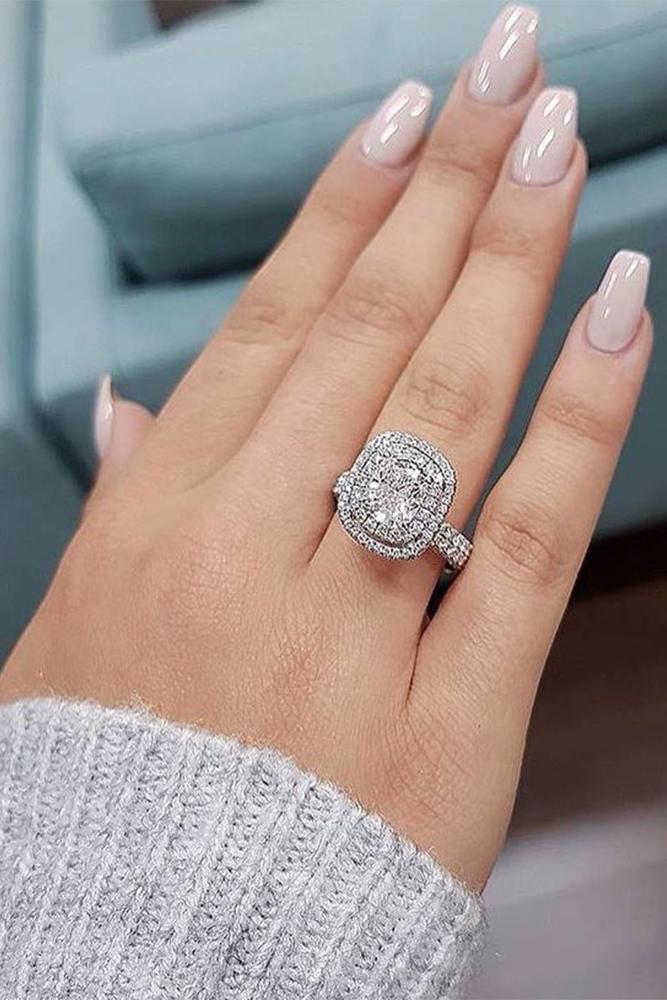 Oval Halo Diamond Engagement Rings 3.3ct Nesting Bands Three Wedding Ring Set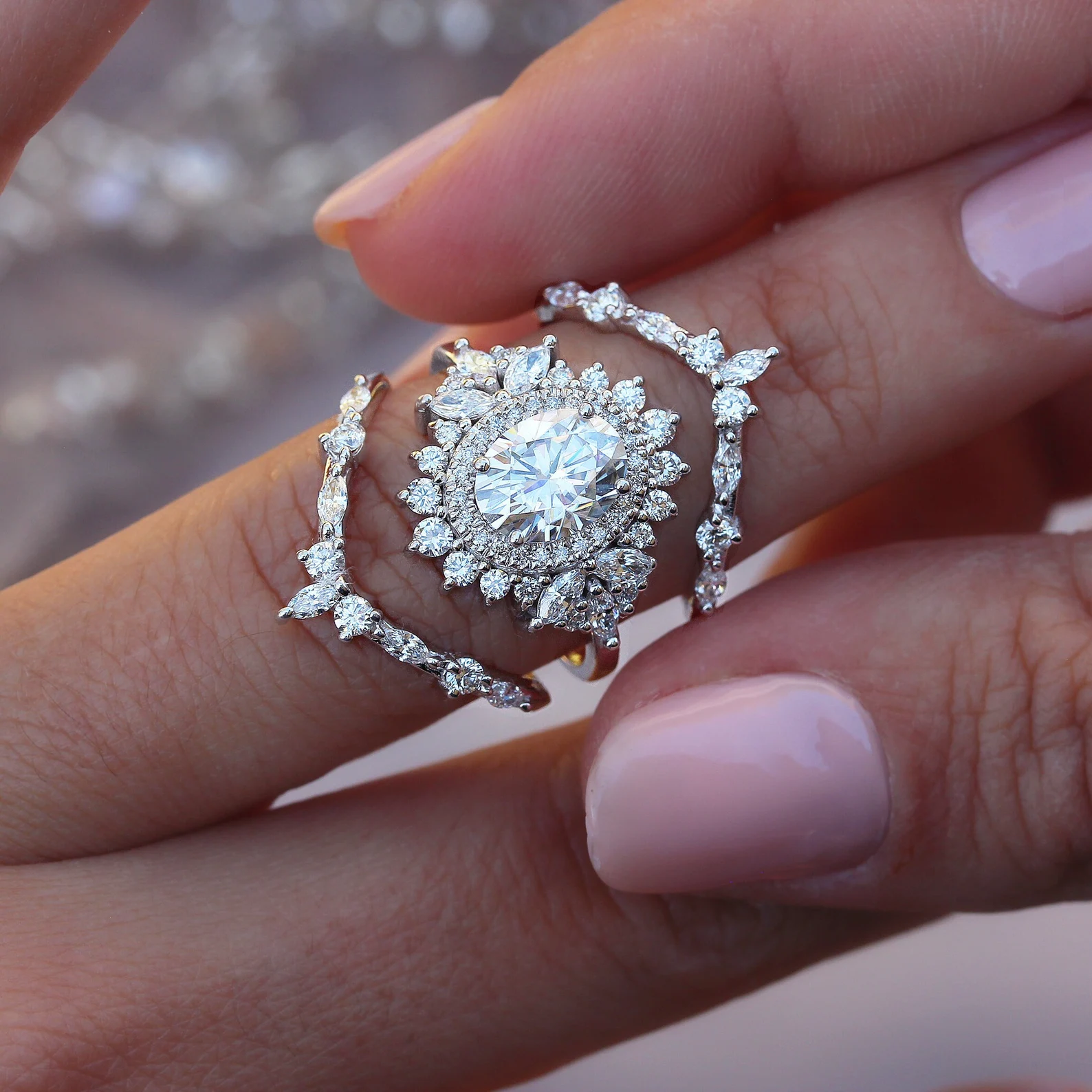 Floral Diamond Halo Engagement Ring in White Gold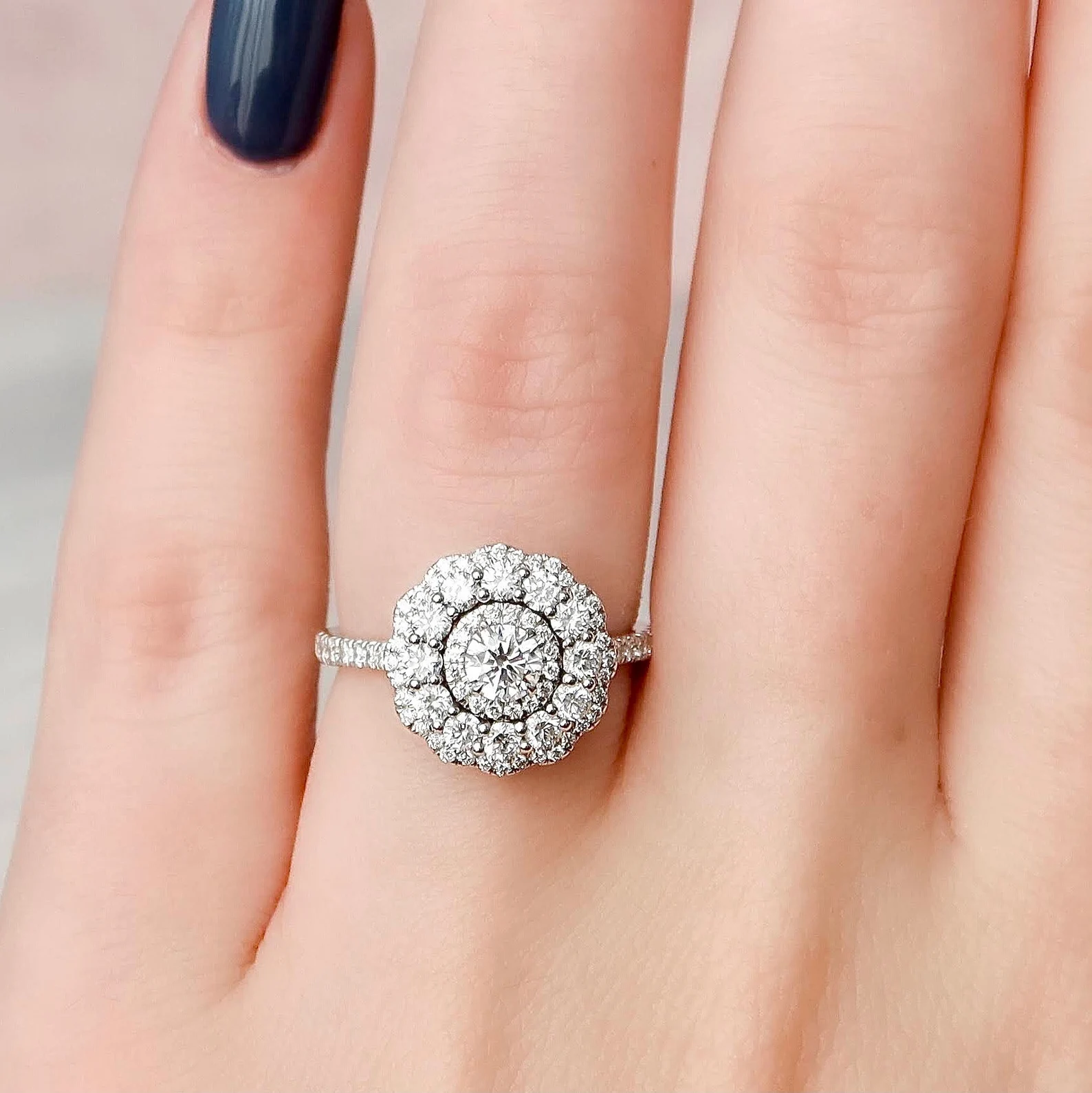 White Gold Braided Moissanite Oval Shape Holo Engagement Ring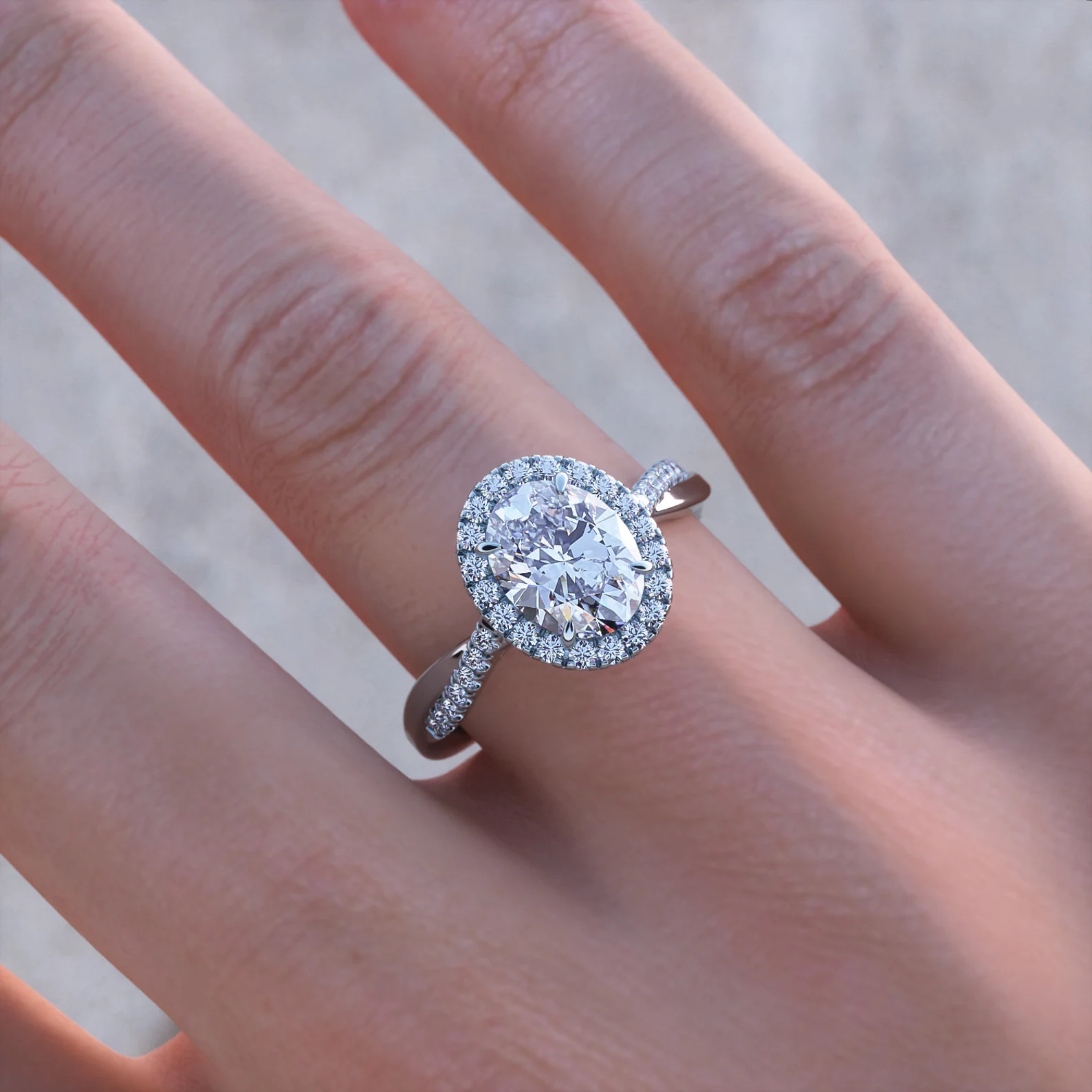 Morganite Halo Engagement Ring in Rose Gold Cushion Cut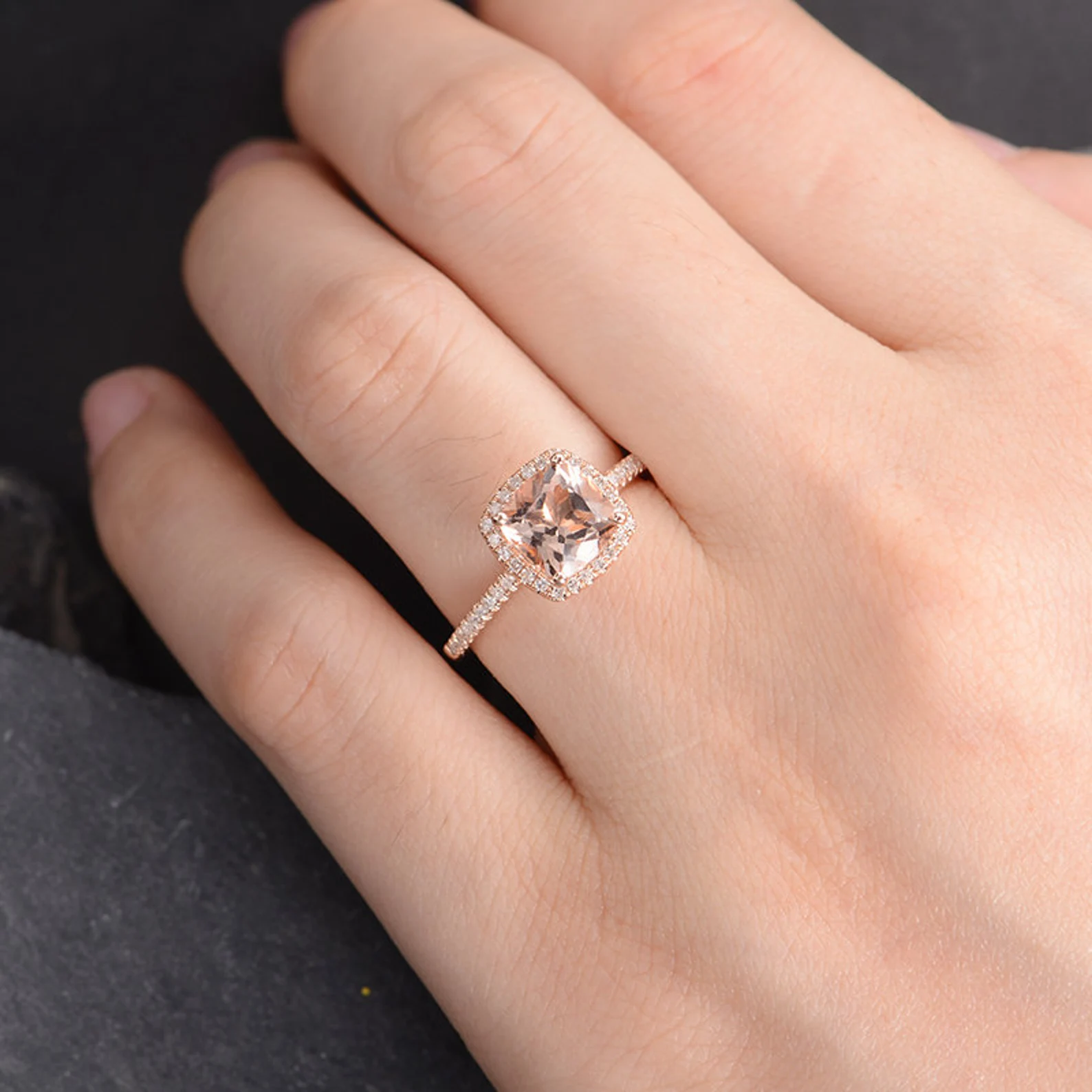 Art Deco Ring Halo Engagement Ring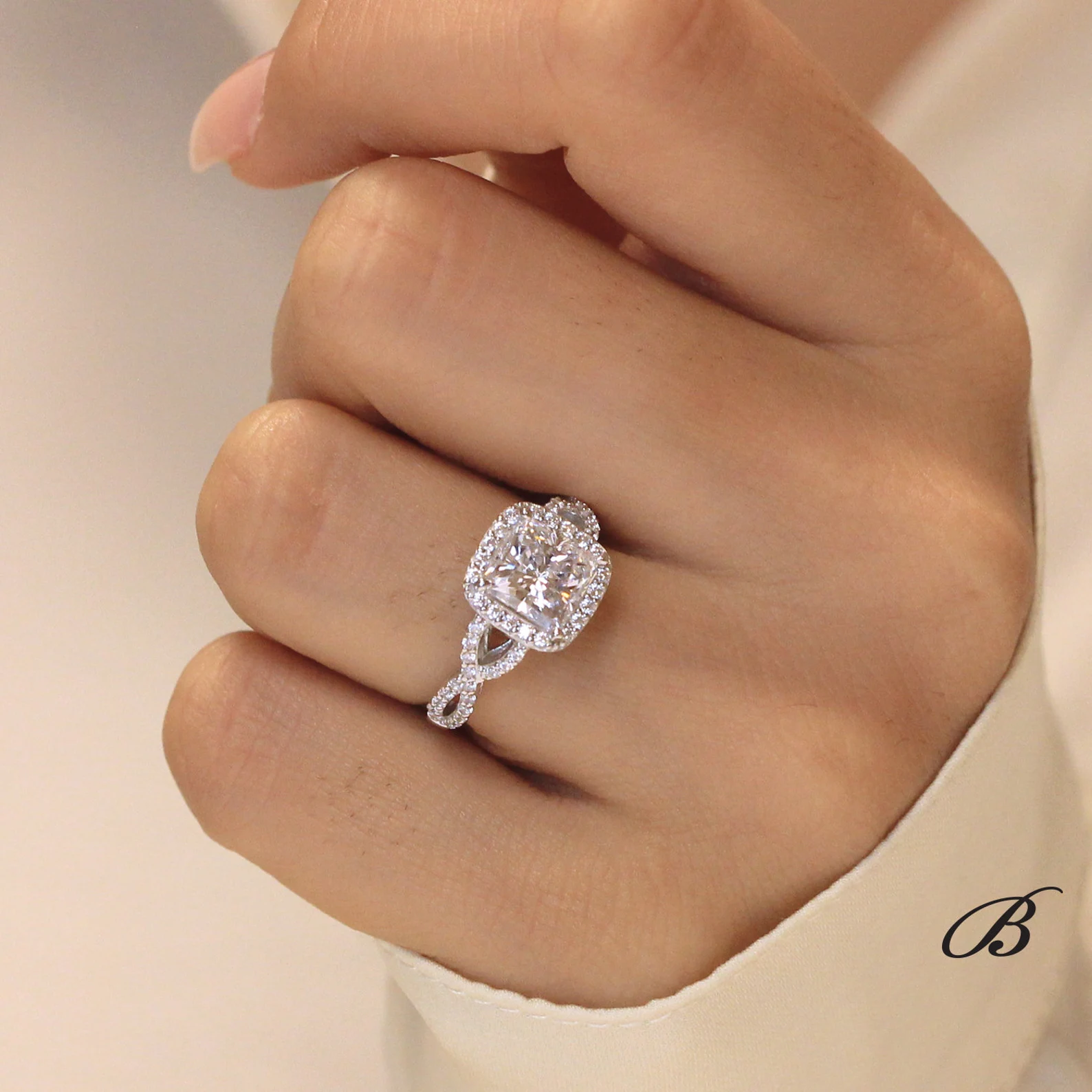 Square Round Halo Engagement Ring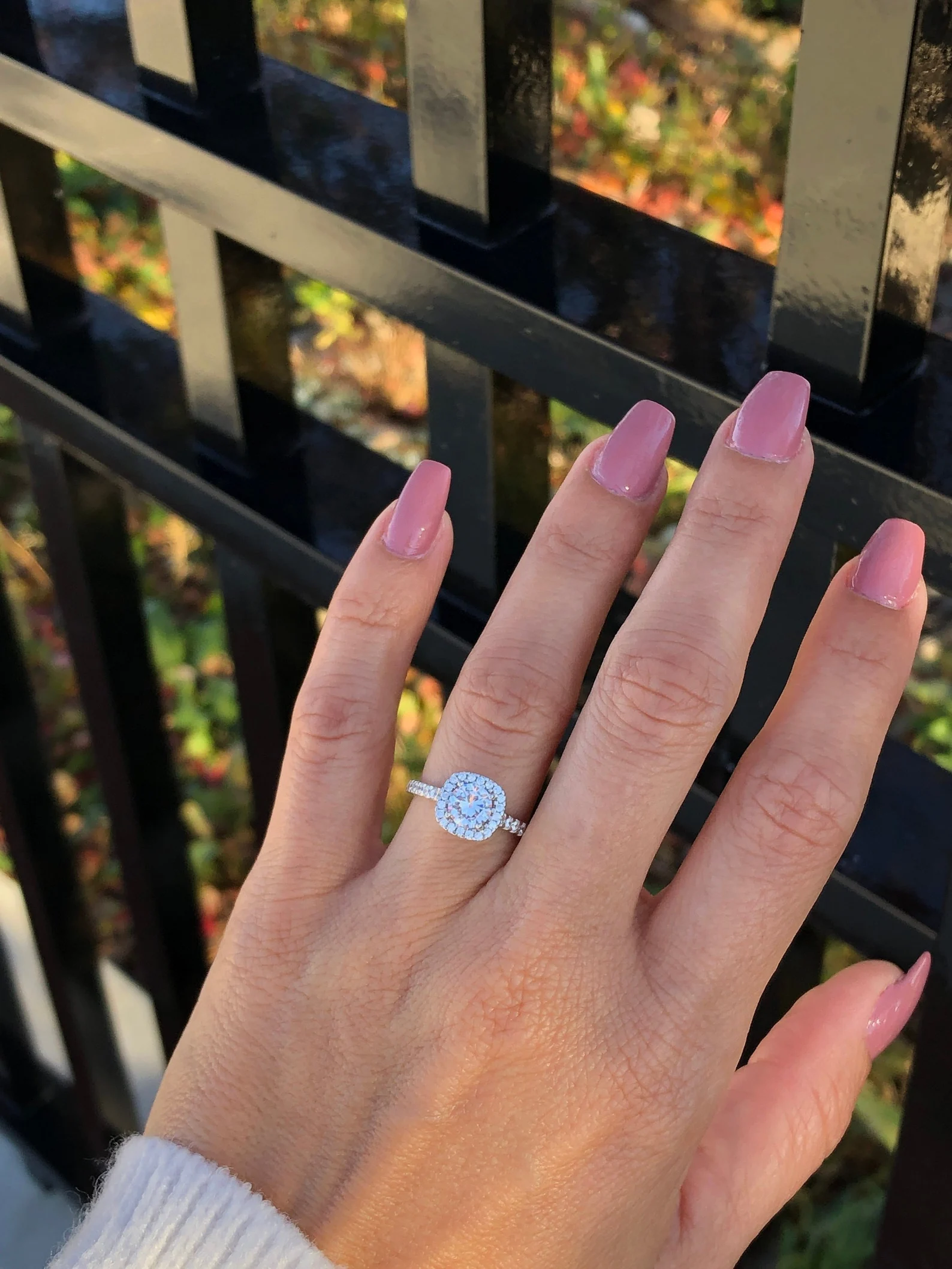 Simple Diamond Gold Round Halo Engagement Ring

If a halo engagement ring is what your love wants, take a look at the halo engagement rings now.