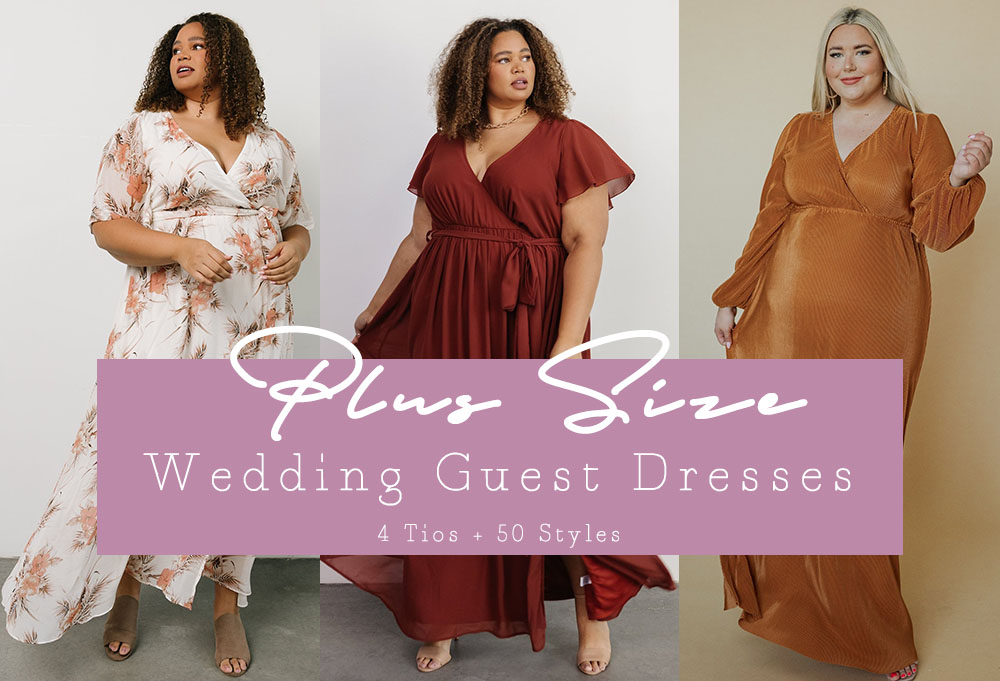 4 Plus Size Wedding Guest Dresses Tips and 50 Styles
Don't worry about what you'll wear at your good friend wedding. You should enjoy choosing your plus-size wedding guest dress that makes you feel gorgeous, and don't let sweat make you miss the special moment just because you're wearing the plus-size wedding outfit. Start looking for an outfit that will make you feel awesome all the night together!
A passion about cloths, and as I have been to weddings, which has been my favorite thing for countless times. I'm here to share my knowledge to make "the do's of plus-size wedding guest style" not difficult for you.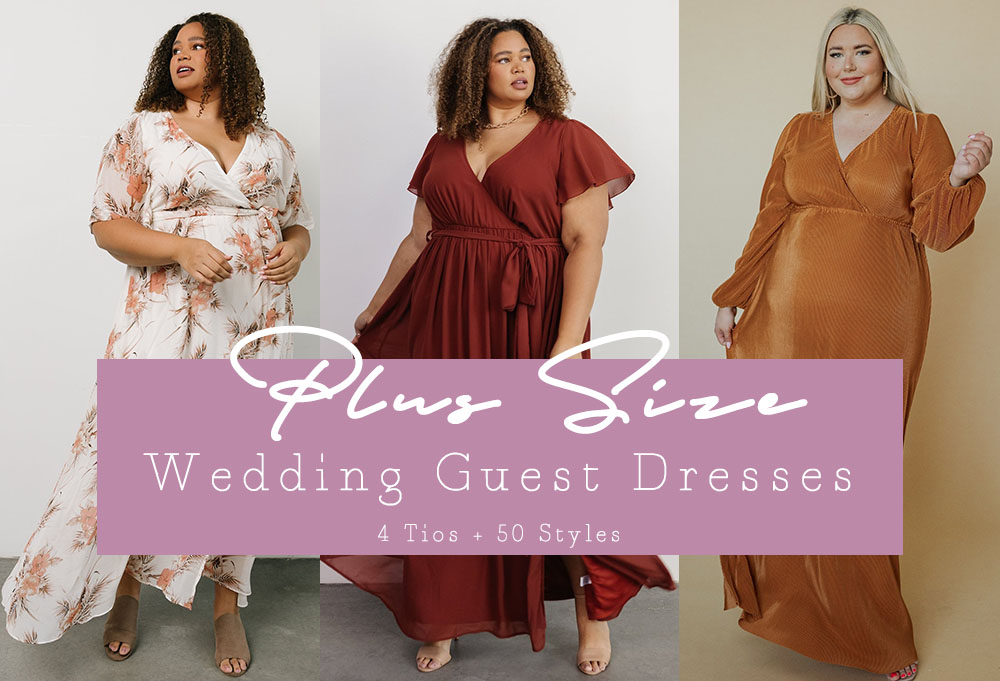 Do: Follow the dress code as closely as possible
As a wedding guest, dress codes are a priority, even if you're plus-size. It shows that you respect the newlyweds on their big day. Or, if they didn't mention the dress code on the invitation, you can choose the wedding guest dress according to the couple's life style or what they had wear when prepare for the wedding.
To note: For wedding guests, white may be an understandable color to avoid. In addition to that, knowing different cultures can make you avoid wearing outfits that might be offensive. And knowing the exactly wedding colors will make your plus-size dresses selection easier
Do: Start shopping early!
Finding an dress  starts after you accept an invitation, if you are an avid shoppingper like I am. You will be going to search for plus-size dress from your favorite websites. But in fact, your closet could be the answer to finding your wedding guest outfit. You may already own that perfect dress, but if not, it will take more or less time to find the one you're really like and that suits you
Do: Dress comfortably.
The size of the dress that fits the body you have now is something that should not be overlook when shopping for plus-size wedding guest dresses, or if there's anything you anticipate to happen and it affects yours, you can still start looking for the references right now. Save it and make a decision later.
Pro Tip: For Plus-size formal dresses, you should order a larger size than it actually is because it's not worth if you have to paying extra later, and be sure to find the right shoes that are comfortable for you to wear.
Do: Dress for Sweat!
Don't let sweat make you miss special moments and be aware of it when you choose a plus-size outfit.
Wear darker colors: Choose the dress in any style with festive colors and still matches with the style of the wedding all day long!
Wear plus-size shapewear that makes you breathecomfortably, keeps you from feeling hot, and protects you from sweat that will cause itching.
Go for heavier fabrics that don't absorb sweat.
If you mustdo a light-colored dress, choose one with layers and lining, and prepared a few feminine wipes and a travel size deodorant with you, it can help you more or less at a time when you didn't expect it.
Buy it on Baltic Born $66
Opulent Dress – cocoa 
Add some glamour to your everyday wardrobe with the Opulent Dress. This stunning piece features a flattering faux wrap silhouette and luxurious fabrication, making it perfect for a variety of occasions, from work to cocktail parties. Elevate your style with this gorgeous and versatile dress.
So Fancy Dress – navy
Make a statement at your next evening event with the So Fancy Dress. Designed to embrace and flatter curves, this alluring piece features all-over lace fabrication and an eye-catching plunge neckline. The inverted pleats at the waist add an extra touch of glamour and help to enhance your silhouette. Wear this dress and be prepared to turn heads wherever you go.
Sweetie Darling Dress – navy
Make sure you stand out at your next event with the Sweetie Darling Dress. This elegant and sophisticated piece features a V-neckline and delicate lace overlay, creating a look that is both chic and feminine. Whether you're attending a formal function or a casual gathering, this dress is sure to make you the best dressed in the room.
Spring Bunch Maxi Dress – black
Embrace the romance and charm of spring with the Spring Bunch Maxi Dress. This breezy and feminine piece features a flattering faux wrap V-neckline, short flutter sleeves, and a removable self-tie waist, making it a versatile and adaptable style for any occasion. Whether you're dressing up for a special event or keeping it casual, this maxi dress is sure to become a favorite in your wardrobe.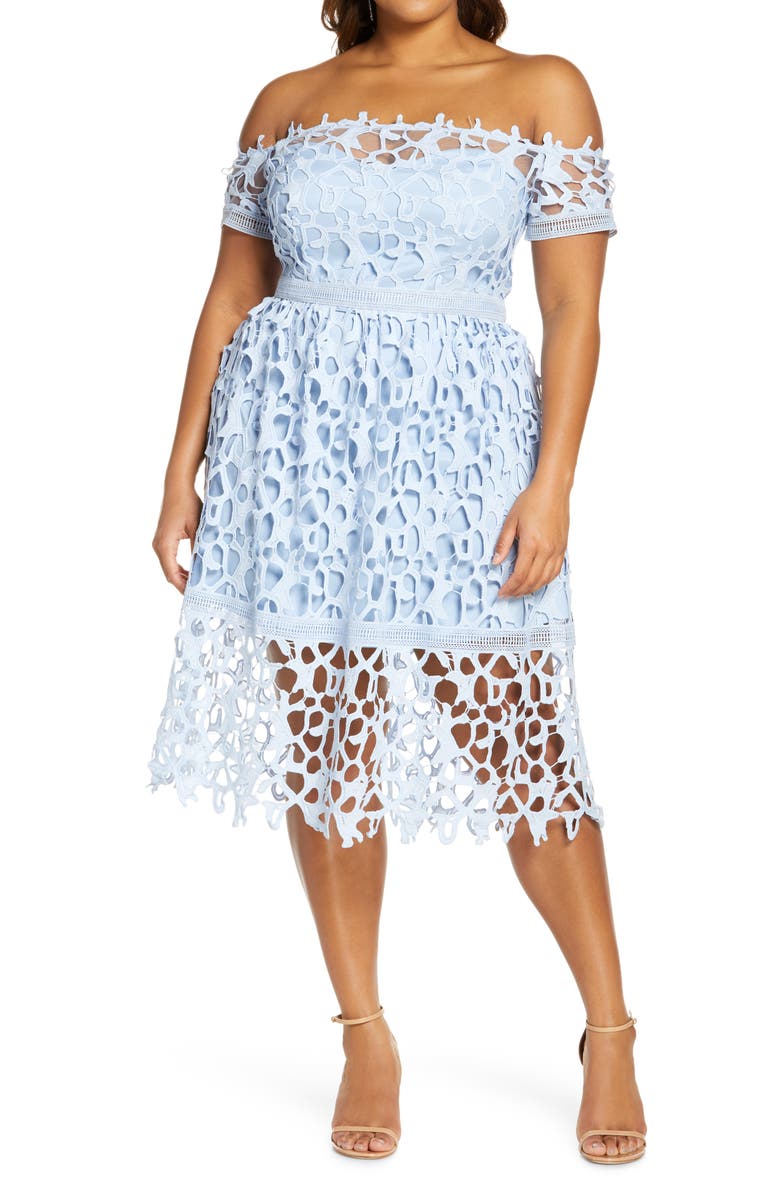 Bardot Off the Shoulder Lace Dress
Make a statement at your next party with this stunning all-lace off-the-shoulder dress. Rendered in a delicate shade of sky blue, this dress is a captivating and unique choice for any festive occasion. The striking silhouette and elegant lace fabric make it a standout piece that is sure to turn heads.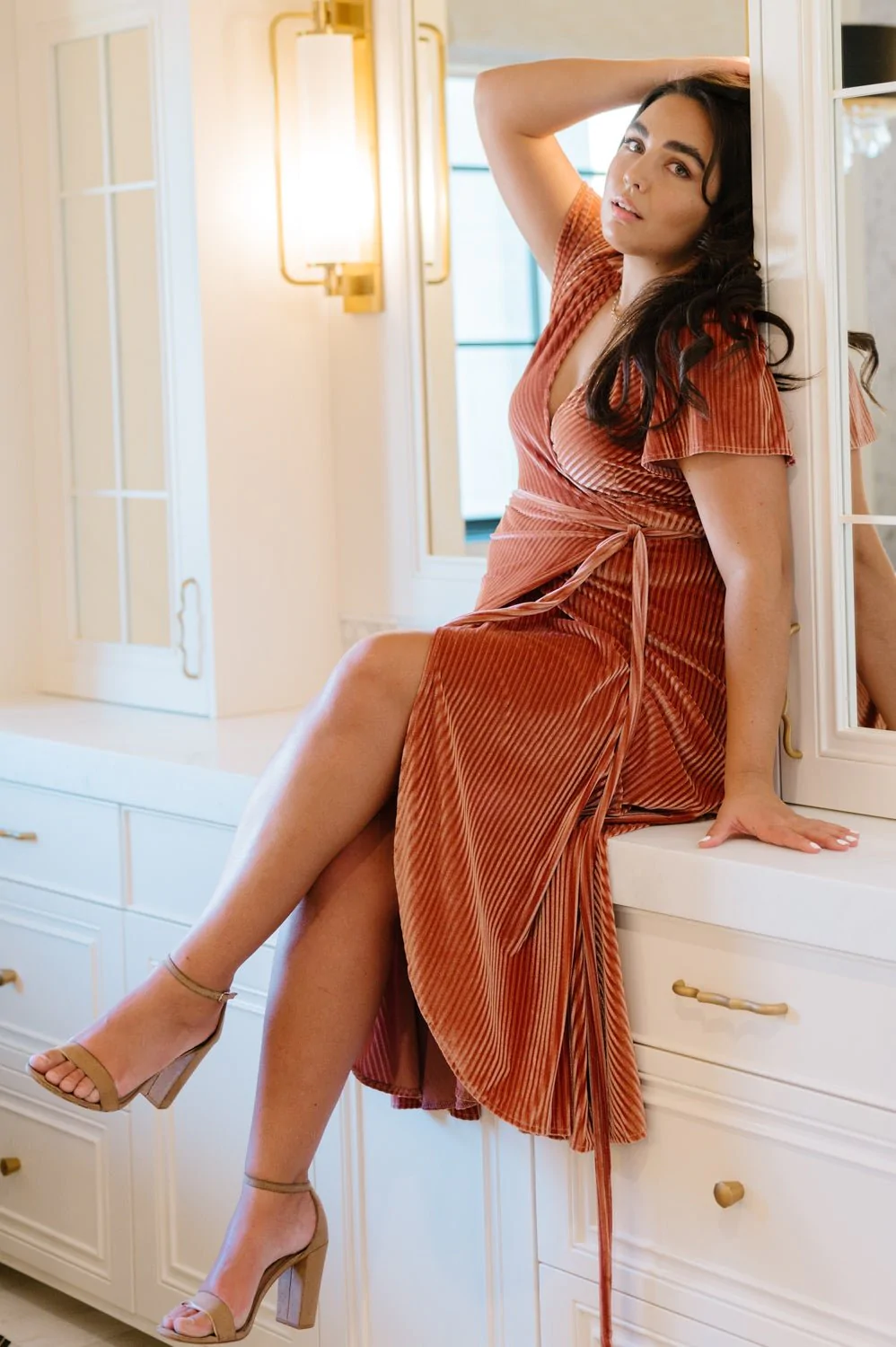 Plus Size Dresses to Wedding 2023