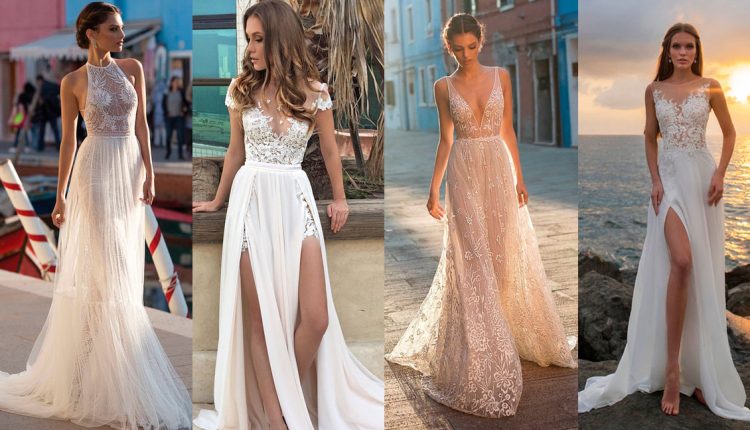 30 Beach Wedding Dresses Perfect for a Destination Wedding
We have THE most beautiful beach wedding dresses you could ever imagine, therefore calling all beach babes. It's always a good idea to connect your wedding gown with the location. When looking for the ideal beach wedding dress, there are undoubtedly a few characteristics that you should consider when it comes to ceremonies by the sea.
Lightweight materials that catch the wind like a wave might appeal to you. You might also be drawn to the loose, flowing silhouettes that sway in the wind. Beach weddings are appropriate settings for tiering, little trains, and patterned lace.
It's likely that you won't choose an elaborate gown with a train that rivals Pryanka if you're planning a beach wedding. In keeping with that, we might even advise against choosing the ideal beach wedding dress with heavy fabrics and elaborate embellishments.
To breach the rules, though, is one of our favorite things, so if Mrs. Jonas speaks your language, you do you.
To get you started, we've chosen designs from some of our favorite wedding dress companies and designers. Check out our selection of our best beach wedding dresses below, which are grouped into six primary categories: modern, boho, casual, short, simple, lace, and flowy.
Bohemian Beach Wedding Dresses
The beach and boho wedding attire are practically made for one other. We adore how the relaxed bohemian design strikes a mix between quirky accents and a carefree and effortless vibe. Just magic for celebrations by the sea.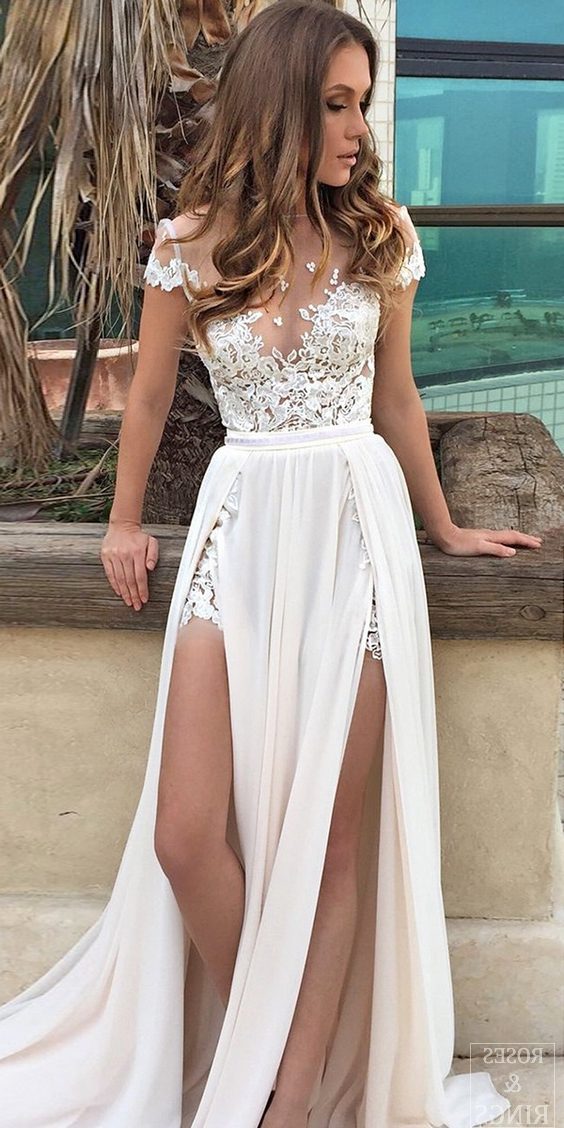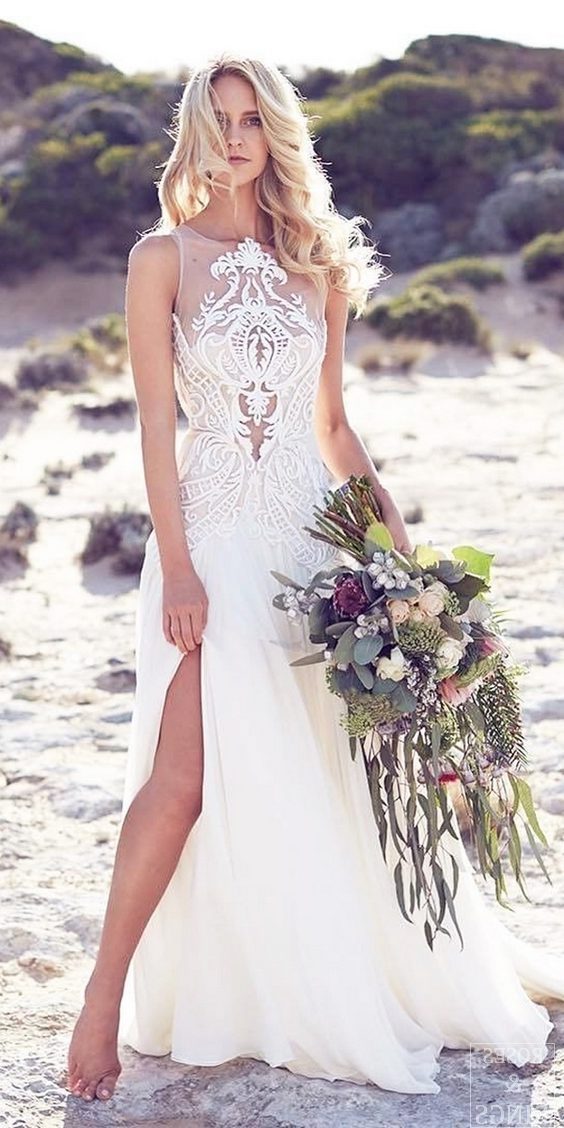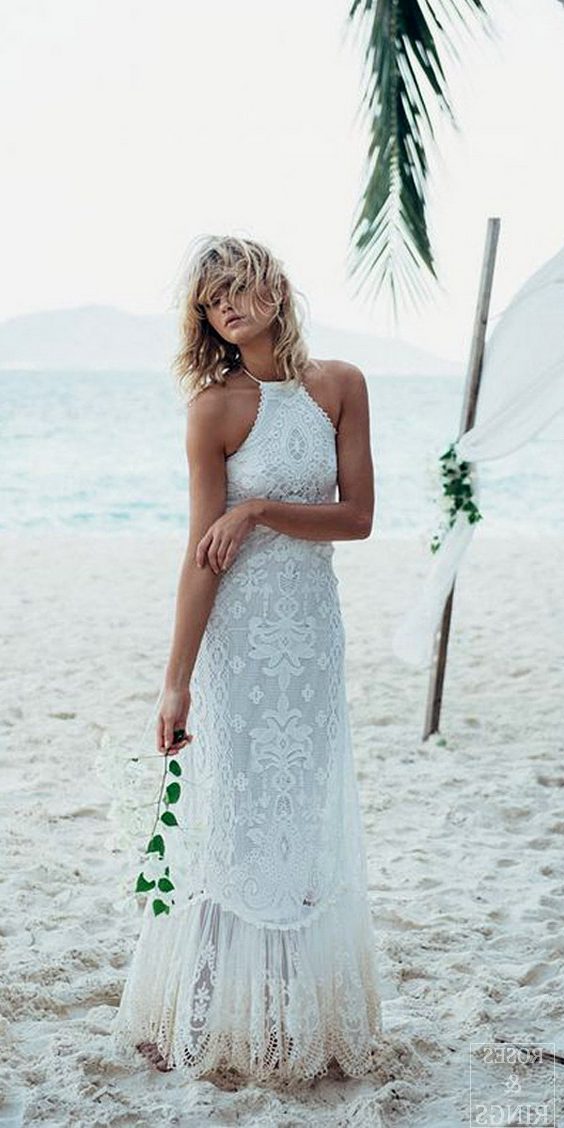 Lace Beach Wedding Gowns
Ideally for a ceremony at dusk on the beach, we adore the whimsical nature of lace wedding gowns. It appears to be even more surreal.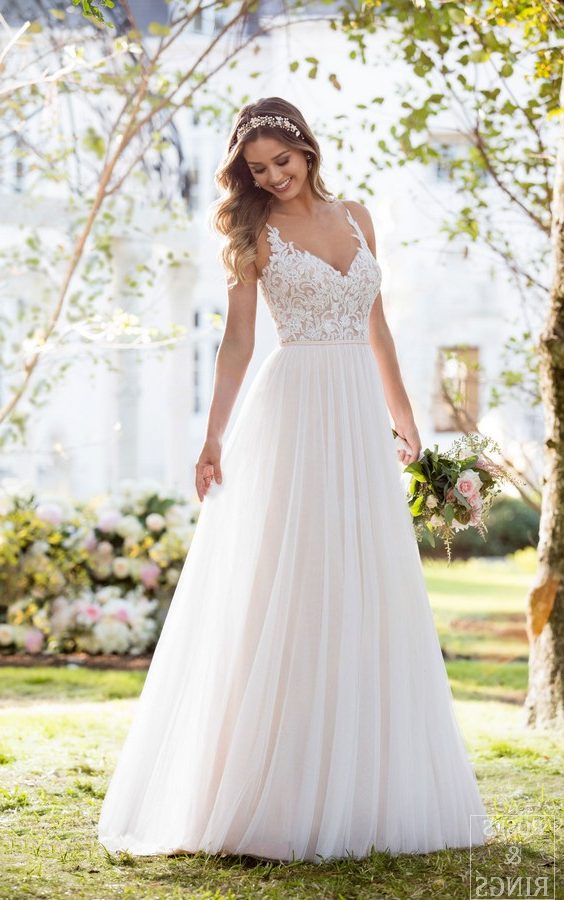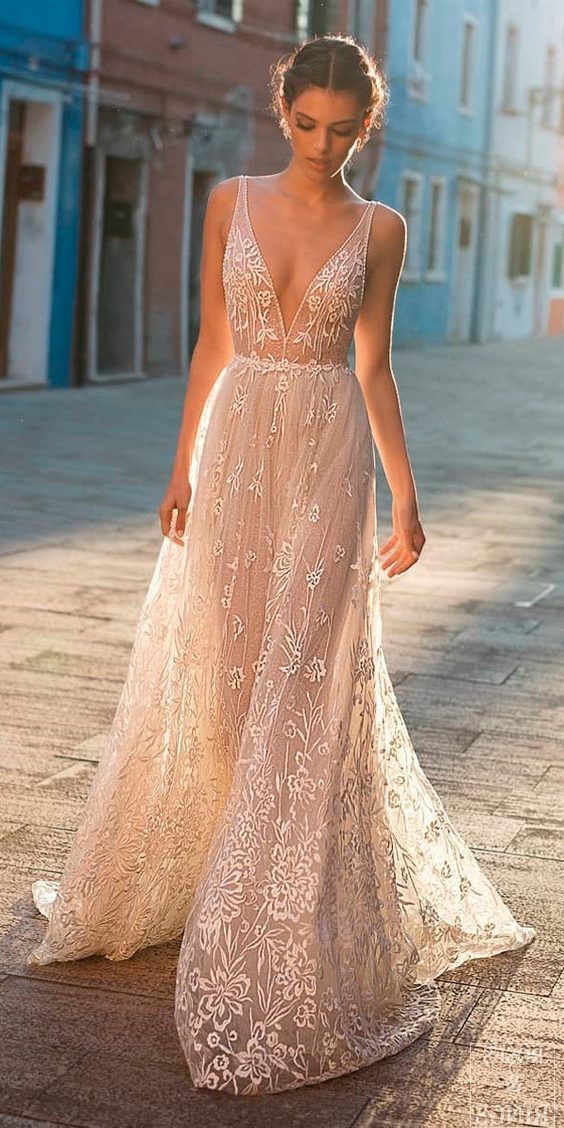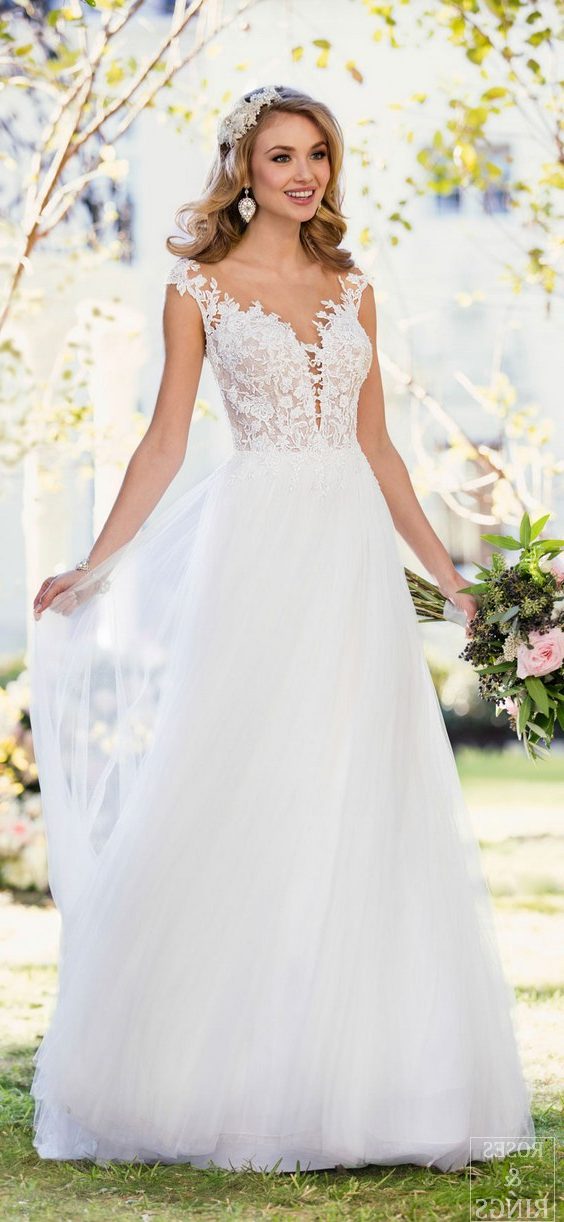 Simple Beach Wedding Dresses
If you ask us, a simple dress and the laid-back vibe of a beach wedding ceremony go together like bread and butter. These sophisticated yet simple designs are ideal for your vows by the ocean.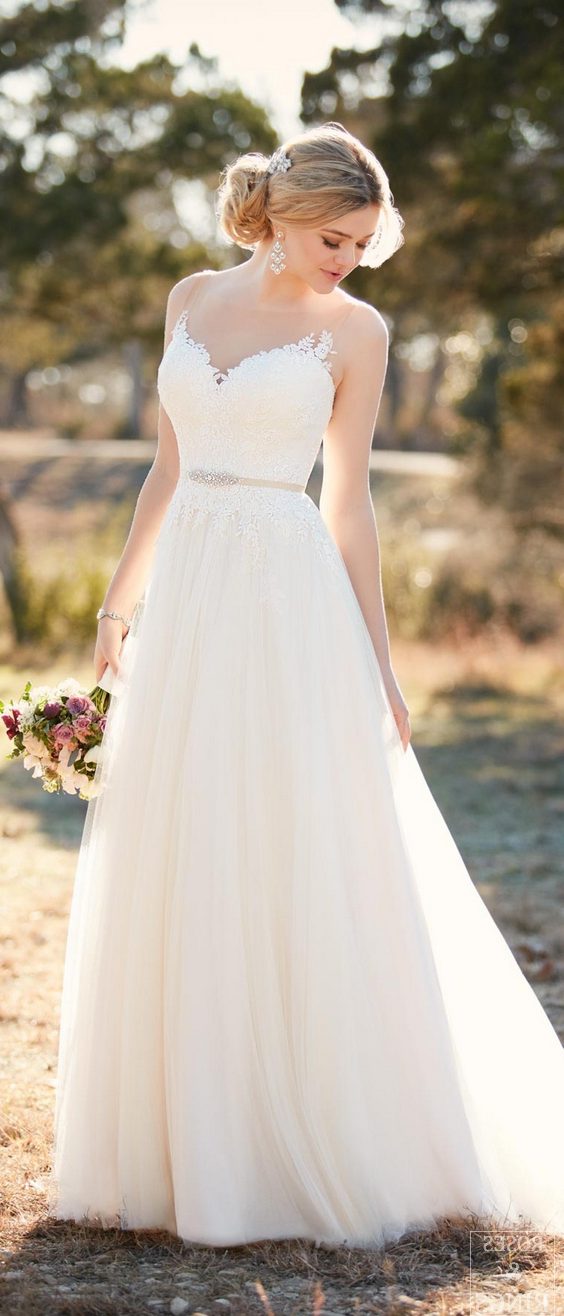 Sexy Beach Dresses For Weddings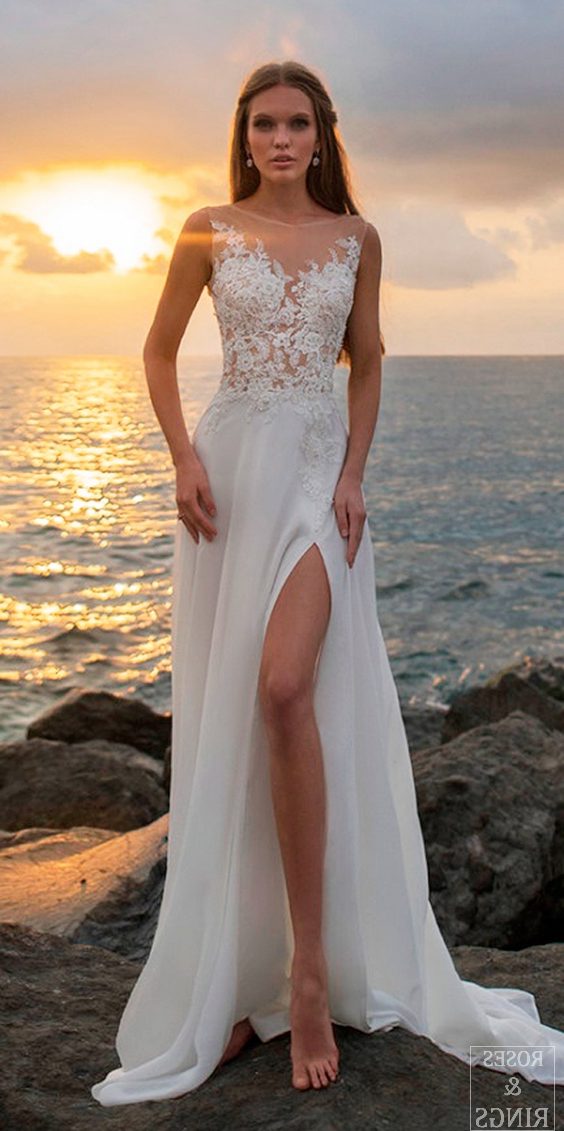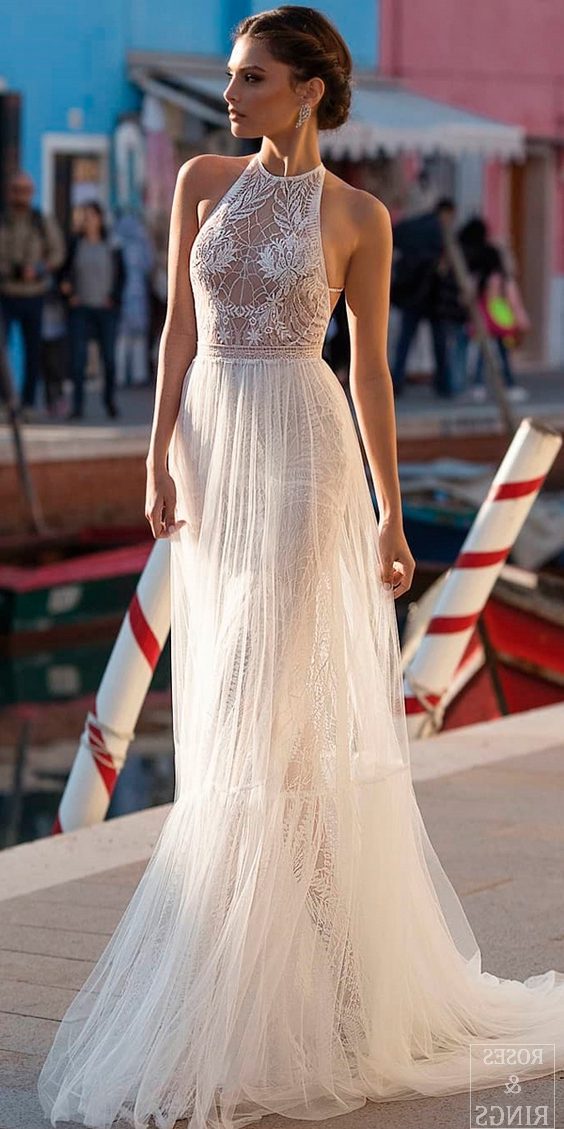 Plus Size Beach Wedding Dresses

Beach Wedding Short Dresses
When attending a beach wedding, sometimes all you want to wear is a simple, short dress. You are not to blame, either! Short beachy dresses are currently in style, and we believe this trend will continue.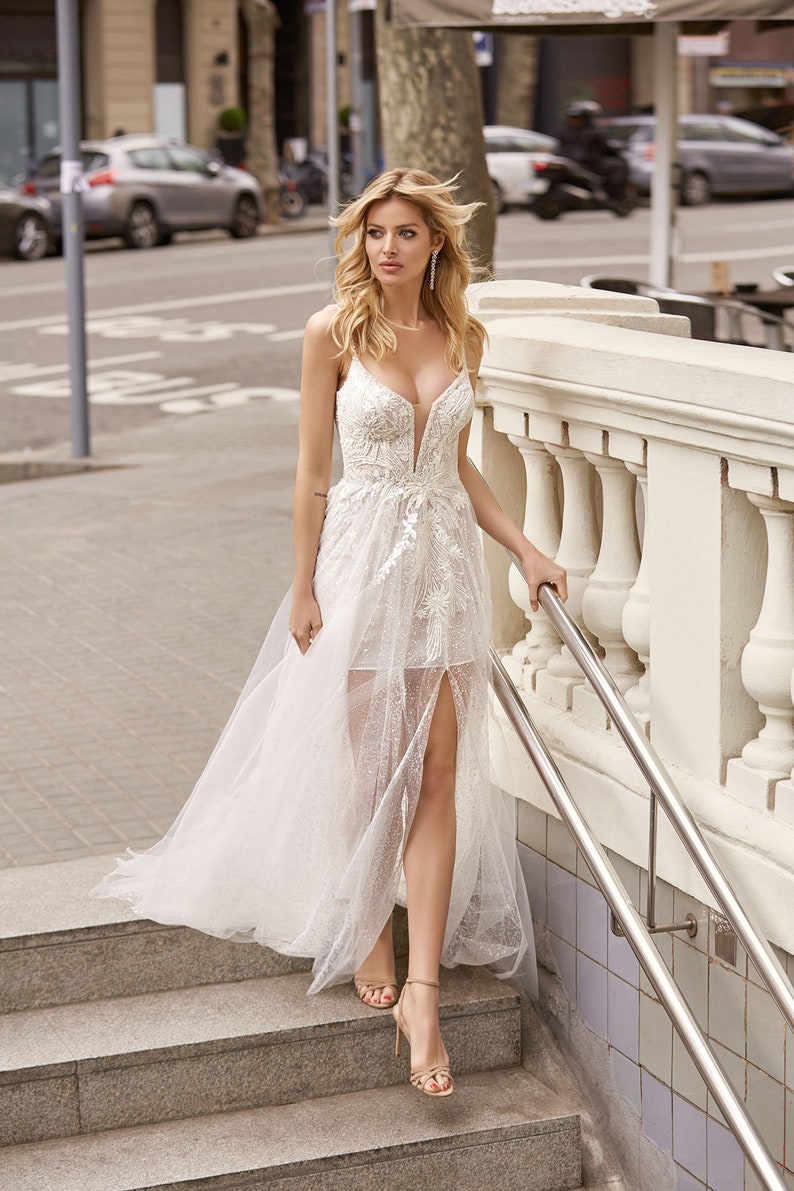 Casual Beach Wedding Dresses
Simply put, beach weddings were meant for informal wedding attire. Why not choose a casual dress style to complement the laid-back atmosphere created by the waves and the sand?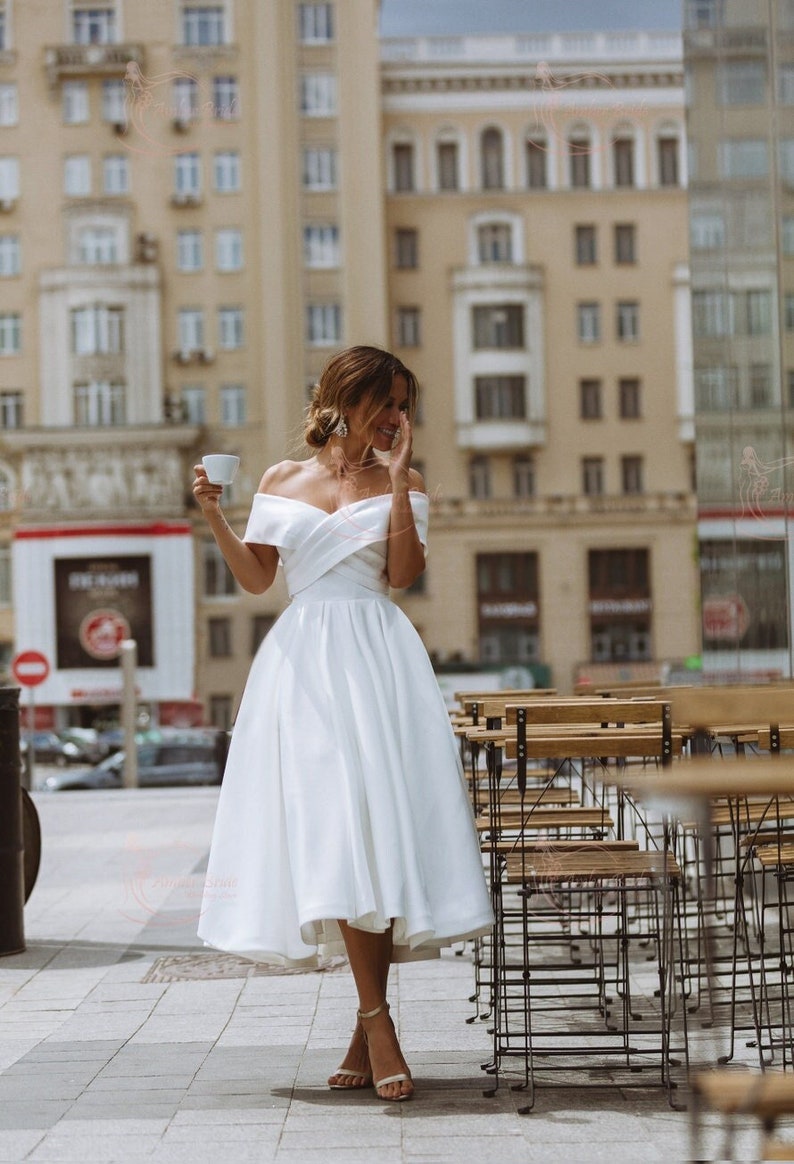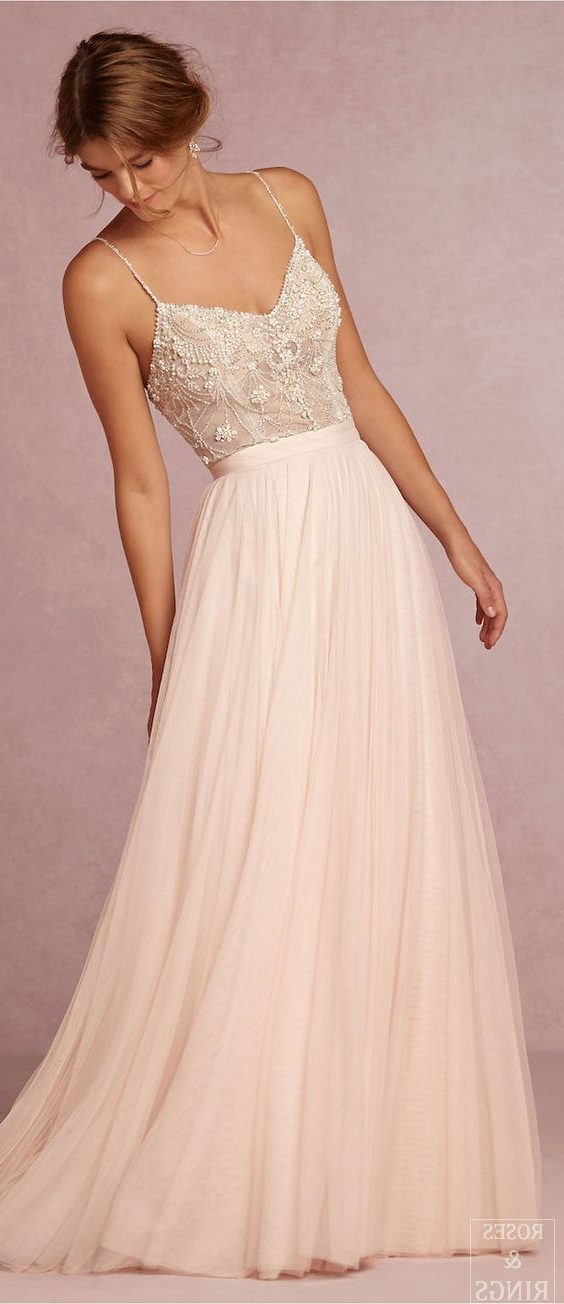 FAQs
What is the best material for a beach wedding dress?
The fabric you chose for your dress should take the heat and outdoor setting of a beach event into consideration. Lace works best since it can be both light and airy while still being romantic and feminine. Chiffon, which is airy, and lightweight tulle, which can offer volume and ventilation, are other materials to take into account.
Where to buy a beach wedding dress?
You should be able to discover a beach wedding dress at your nearby bridal shop. Beach wedding dresses are typically basic yet stylish. If not, there are several online retailers to pick from, such as ASOS and Nordstrom.
What to wear under a beach wedding dress?
It's possible that the fabric used to make your beach wedding dress will be lightweight and perhaps a little transparent. If you're wearing white, the finest underwear should be a neutral shade, select supportive, flattering undergarments that fit well.
What is the best wedding dress style for the beach?
You are better off avoiding ball gowns, structured dresses, and lengthy trains because not all wedding dress styles look beautiful on the beach. Choose cool, flowing fabrics and styles instead. You can benefit from a simple design with lace details, such as a bohemian dress or a lovely chiffon gown, for beach weddings because they tend to be more relaxed.