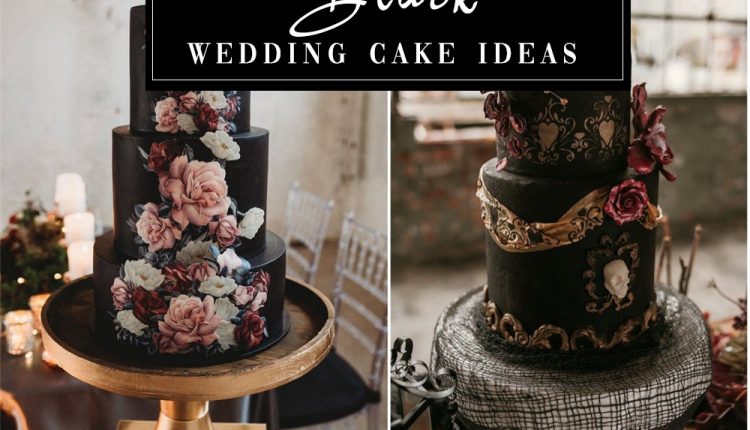 20 Best Black Wedding Cakes for 2022
There's no reason to be bound to a traditional white wedding cake if it doesn't fit your wedding style and aesthetic. And one of the best ways to go bold with color is to embrace the look of a black wedding cake.
The options for black wedding cakes are vast—they can be dressed up with sequins or glitter for a glamorous celebration or they can be the perfect complement to a rustic fall soirée. "It's a great option to match dark, romantic, moody décor and to create a bold focal point," says Fleming.
Often, black wedding cakes are made using fondant, allowing any type of frosting to still ice the cake. Many bakers opt for fondant because of the particular style of cakes they create. Plus, more often than not, guests will usually take the fondant off of their cake slice. Others may opt to use food coloring for the icing on their cakes, but it's important to be careful that the black color incorporated won't stain anyone's teeth. Either way, double-check with your baker to be sure the beautiful black color of your cake won't carry through with every bite.
Ready to go all-in on a bold showstopper? Read on for 25 of our favorite black wedding cakes.
Red and Black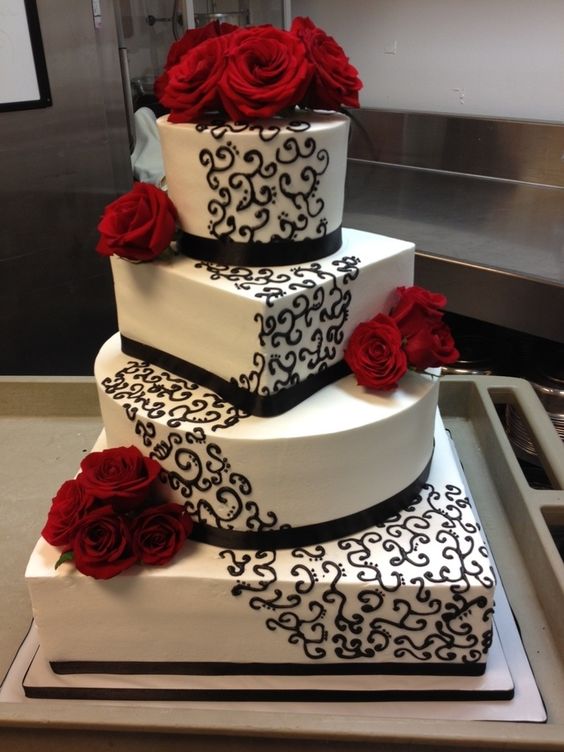 Gothic Black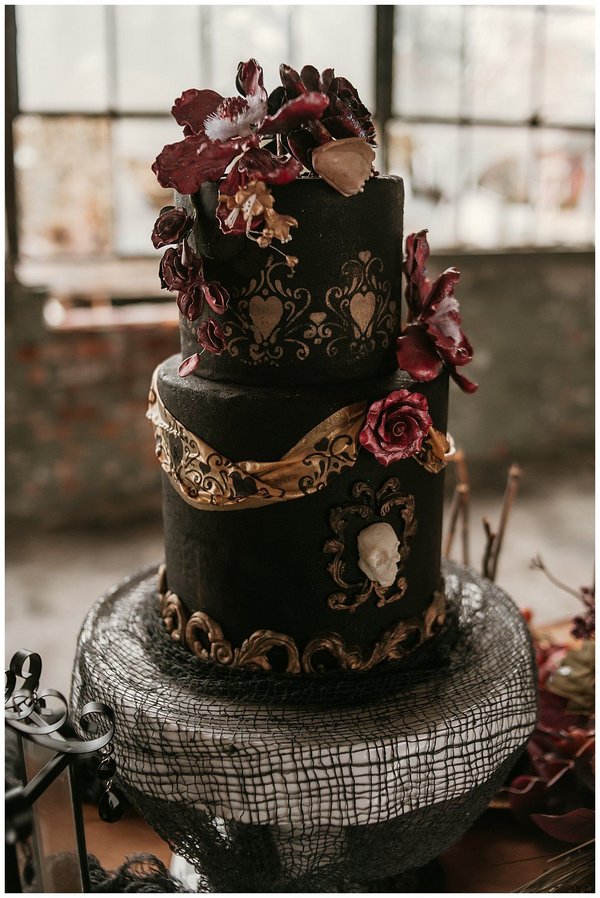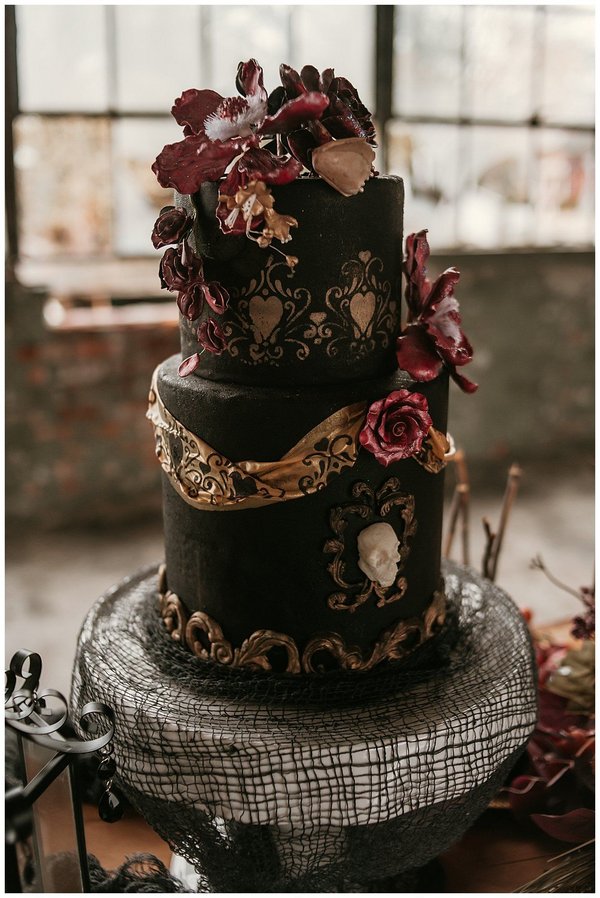 With Red Roses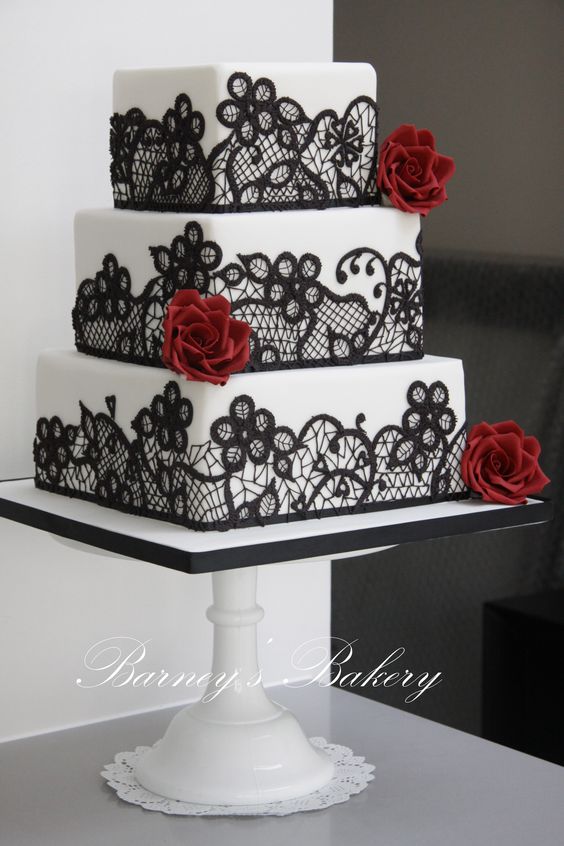 Purple and Black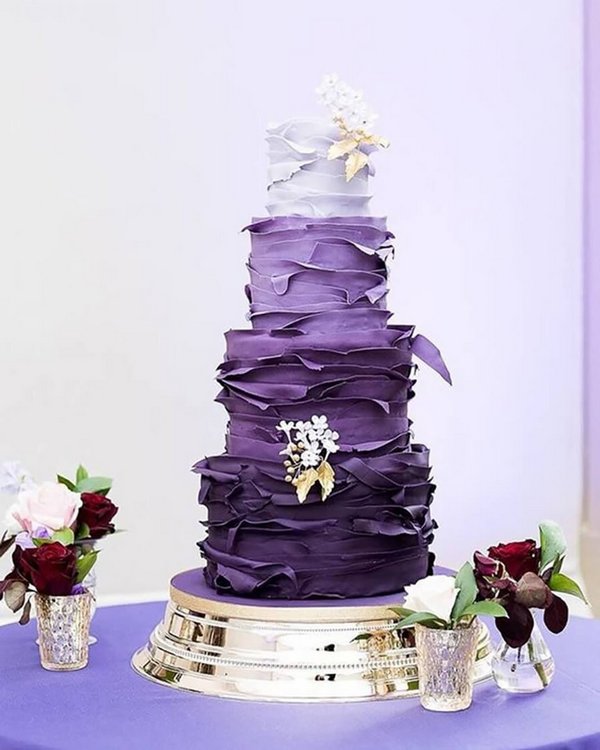 Rose Gold and Black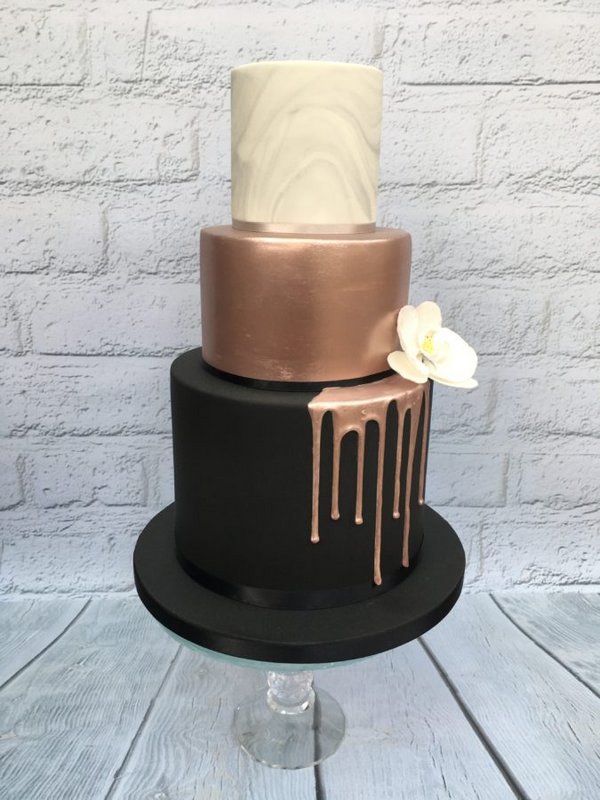 Burgundy and Black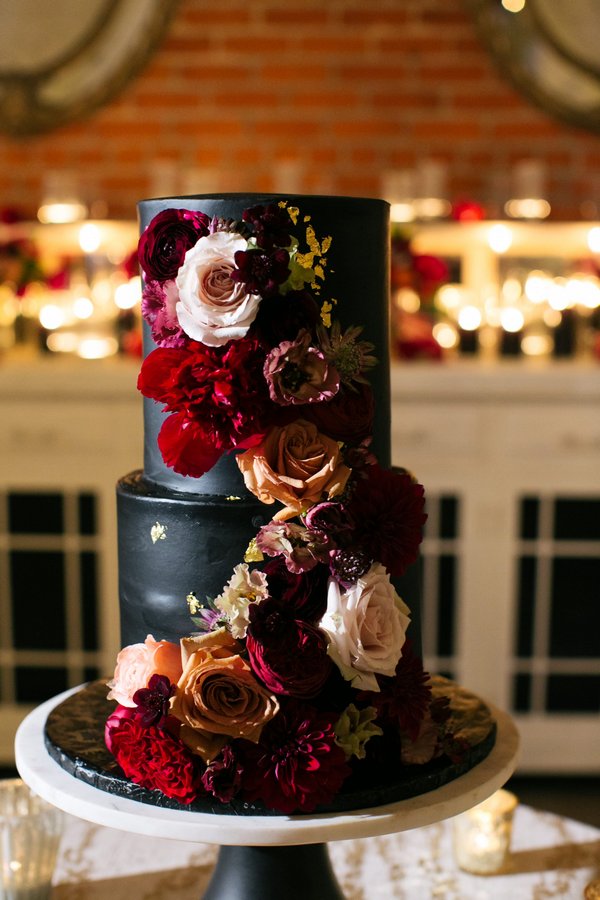 Pink and Black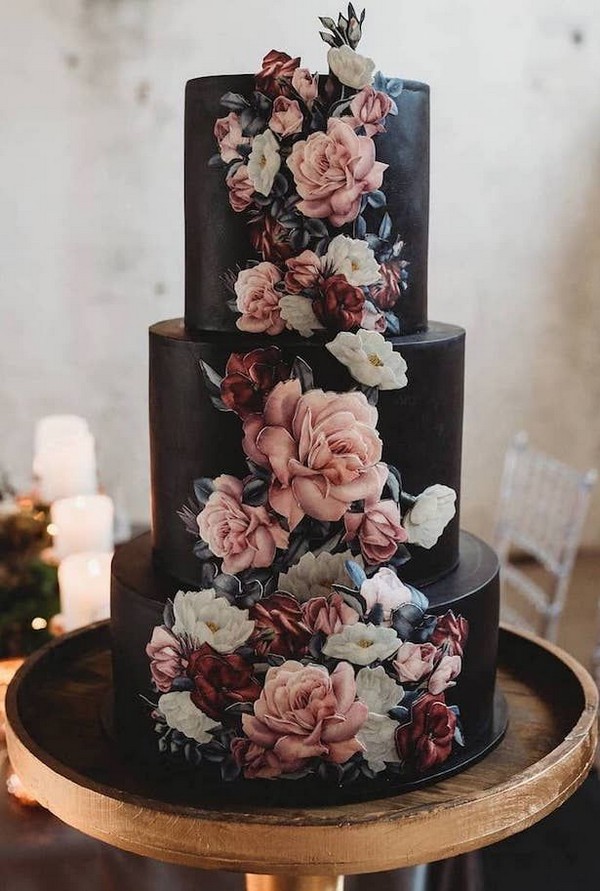 White and Black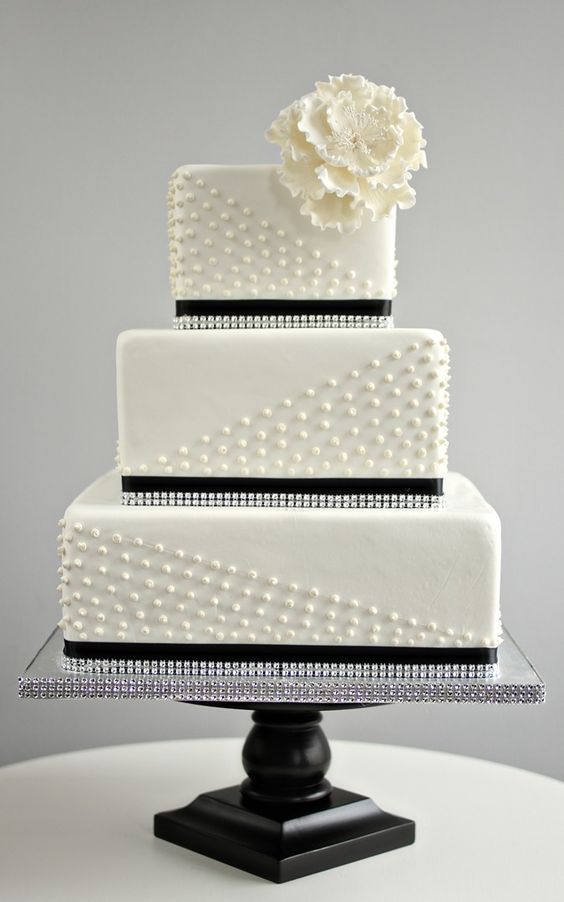 Gold and Black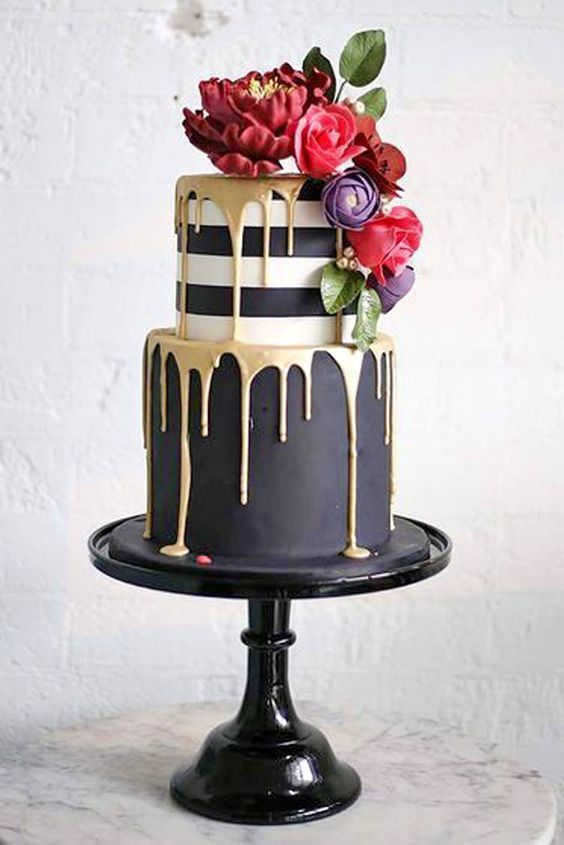 Silver and Black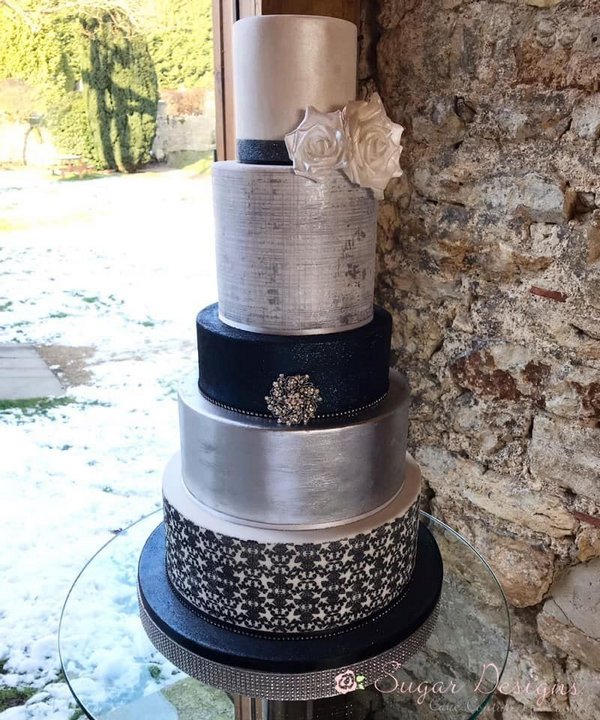 Blue and Black