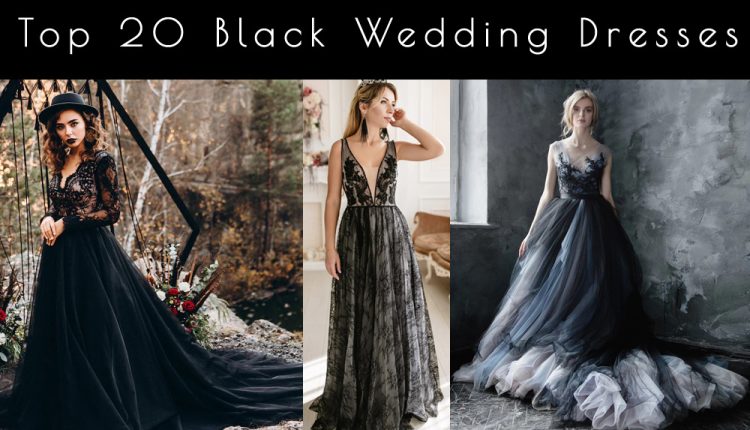 20+ Colorful and Black Wedding Dresses for 2022
D0 you have to wear white on your wedding day?
In short, nope. Let's step back and focus on the key words of that sentence: "your wedding day." It's your day, which means you can wear whatever you would like. While a white wedding dress is tradition, there are plenty of traditions that couples are choosing to leave behind like the garter toss, dessert tables instead of five-tiered wedding cake or in-person gift registries.
White wedding dresses stem from the idea that brides are innocent, pure, virgins and a number of other quite sexist standards for women. While the trend of white stands, the symbolism behind it is pretty much behind us. If a white dress just doesn't feel like you, you can and should follow your gut and wear whatever will make you feel beautiful.
For the bride looking for classic styles with a twist, the options for black dresses with clean and structured silhouettes are endless. A minimalist bride searching for simplicity will find inspiration in sleek slip dresses and body-skimming sheaths. And destination wedding brides – black is not just for black-tie weddings! We've located easy-breezy styles made from linen and light-weight lace to keep you cool and stylish.
Below we've compiled a list of favorite black wedding dresses. Find cool-bride wedding dress designers who cater to all of you alt-brides. Additionally, shop iconic high-fashion labels with stunning, luxurious eveningwear fancy enough for your wedding day. Sure, most of our gowns are perfect for the alternative bride, but plenty of the options below are fitting for a more sweet, demure look, too!
Black And White Wedding Dresses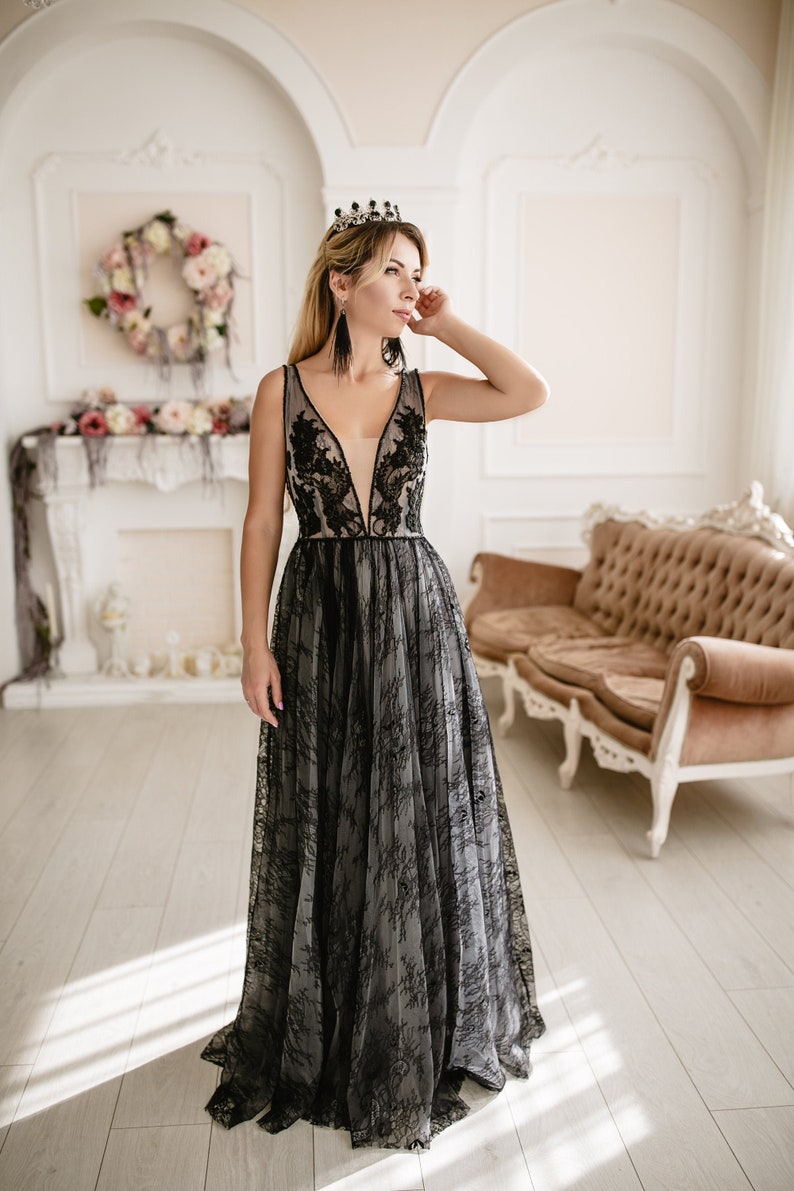 1. Vintage V neck black and white aline wedding dress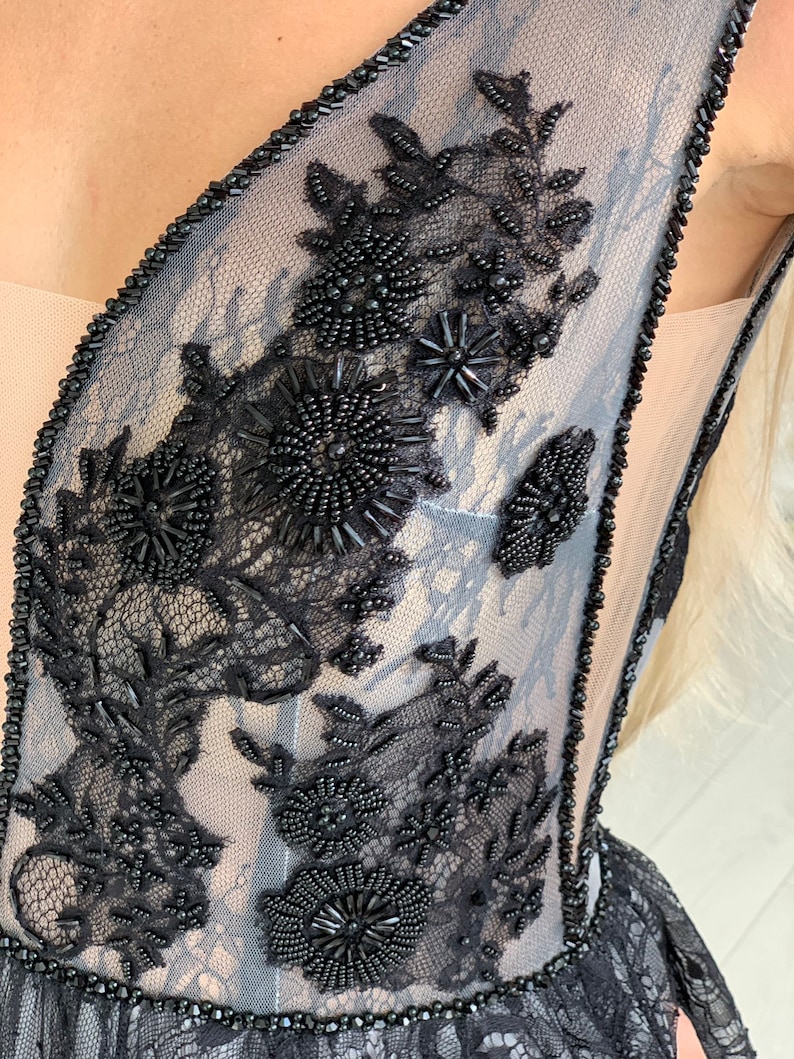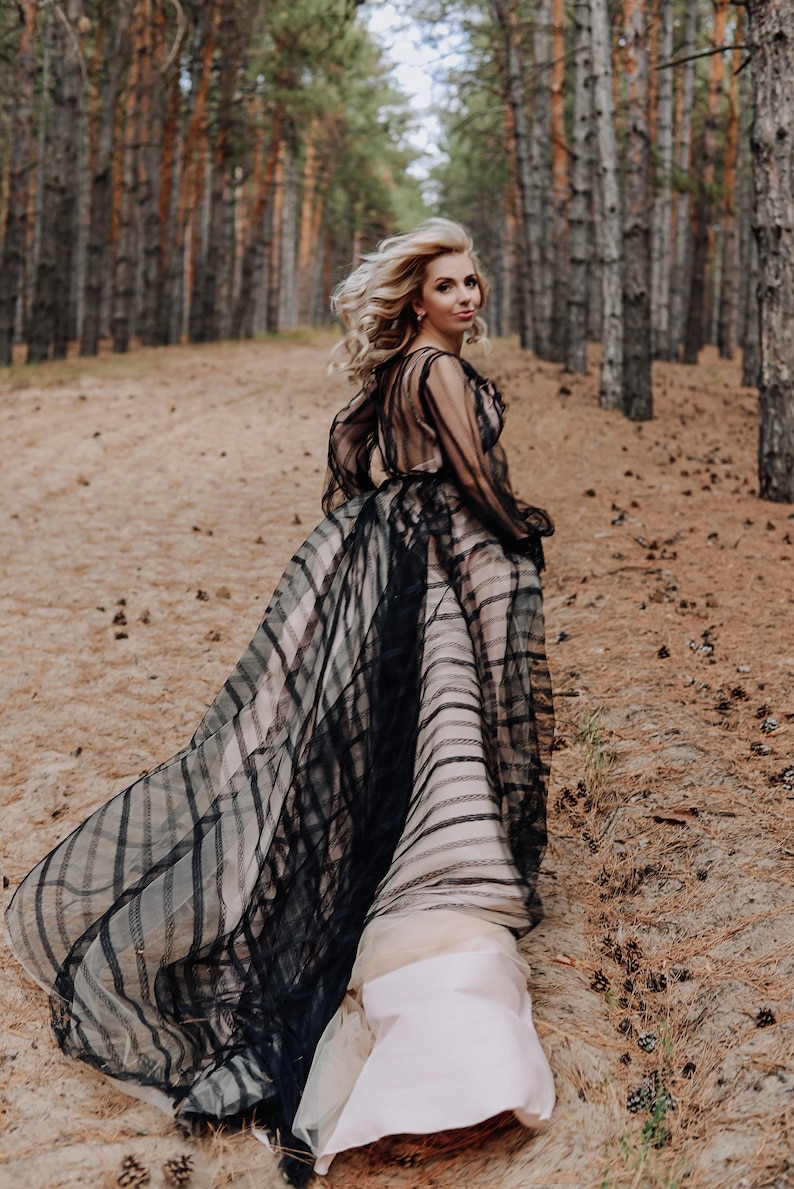 2. Kristina Black Wedding Dress with Train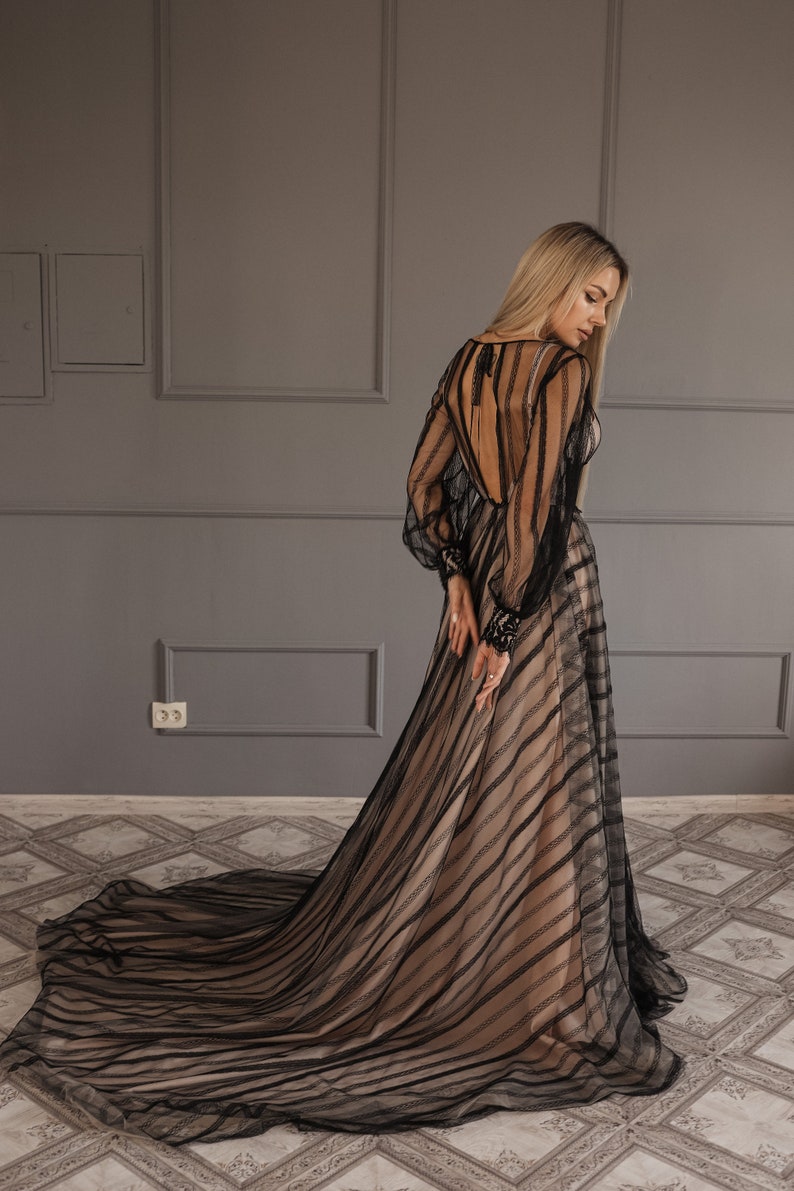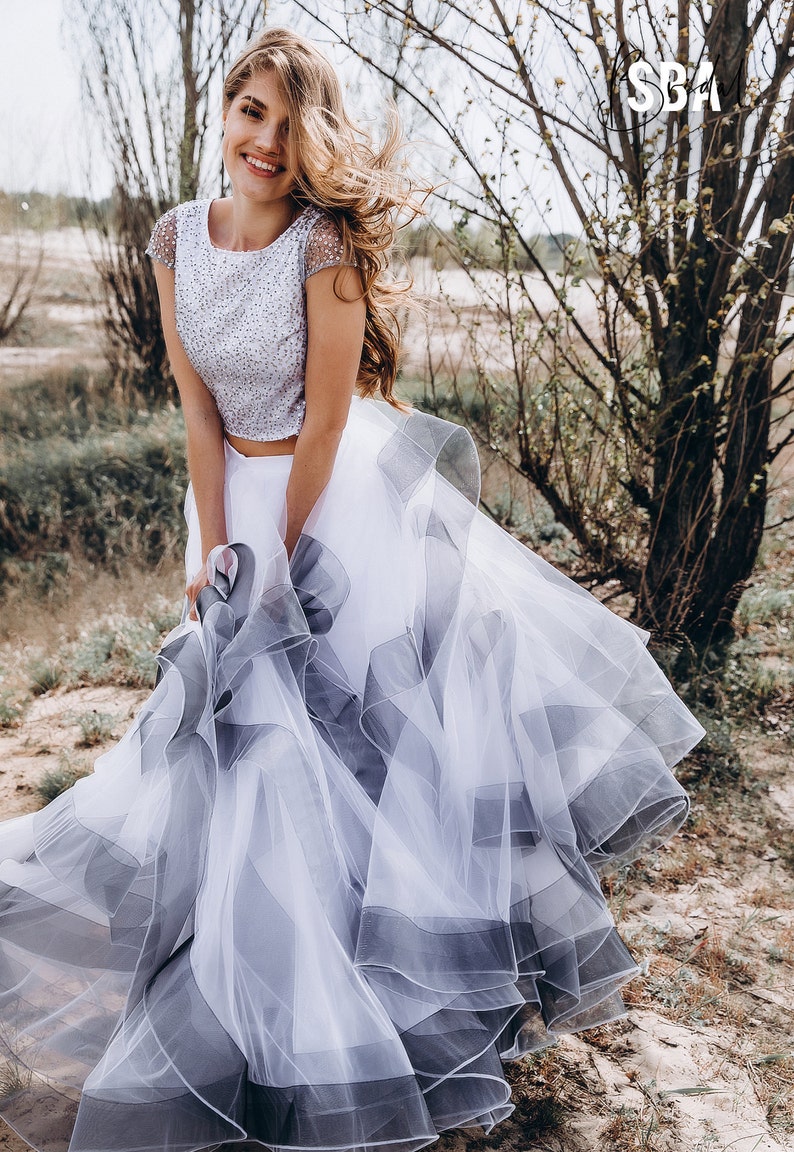 4. Ivory Black Grey Wedding Gown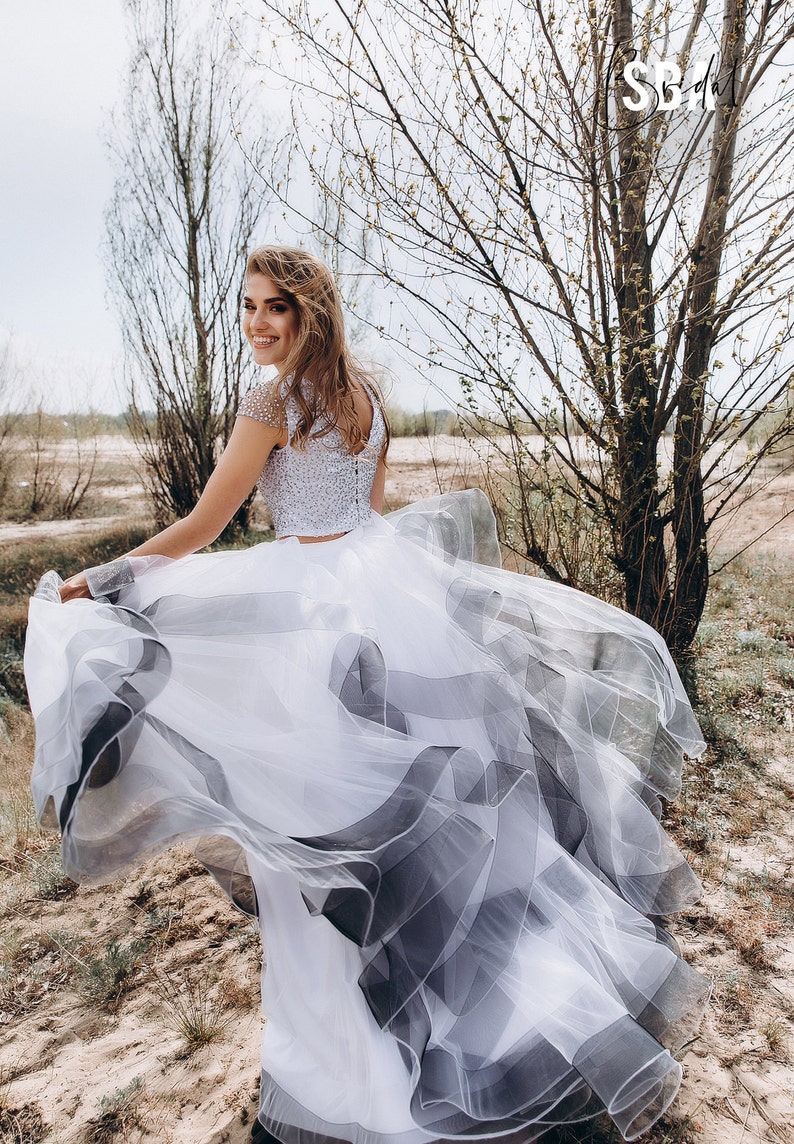 Black Ball Gown Wedding Dresses
1.Long Sleeves black ball gown wedding dress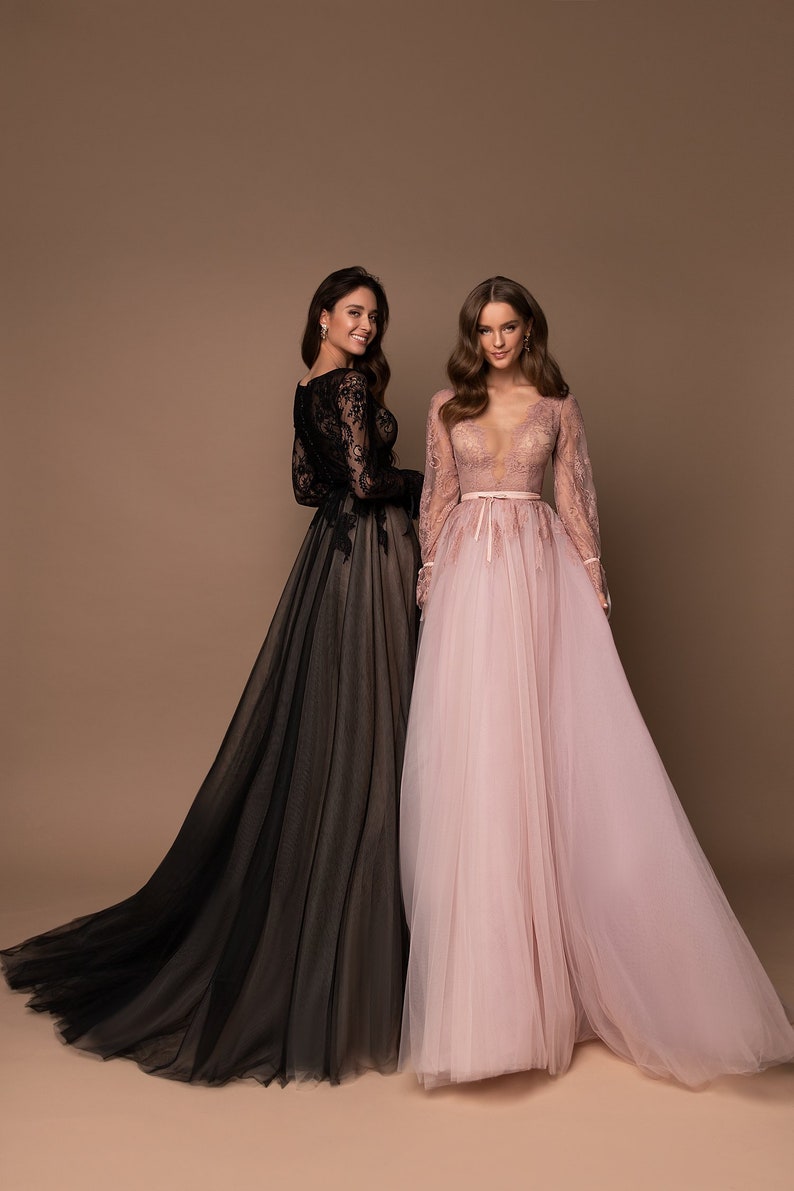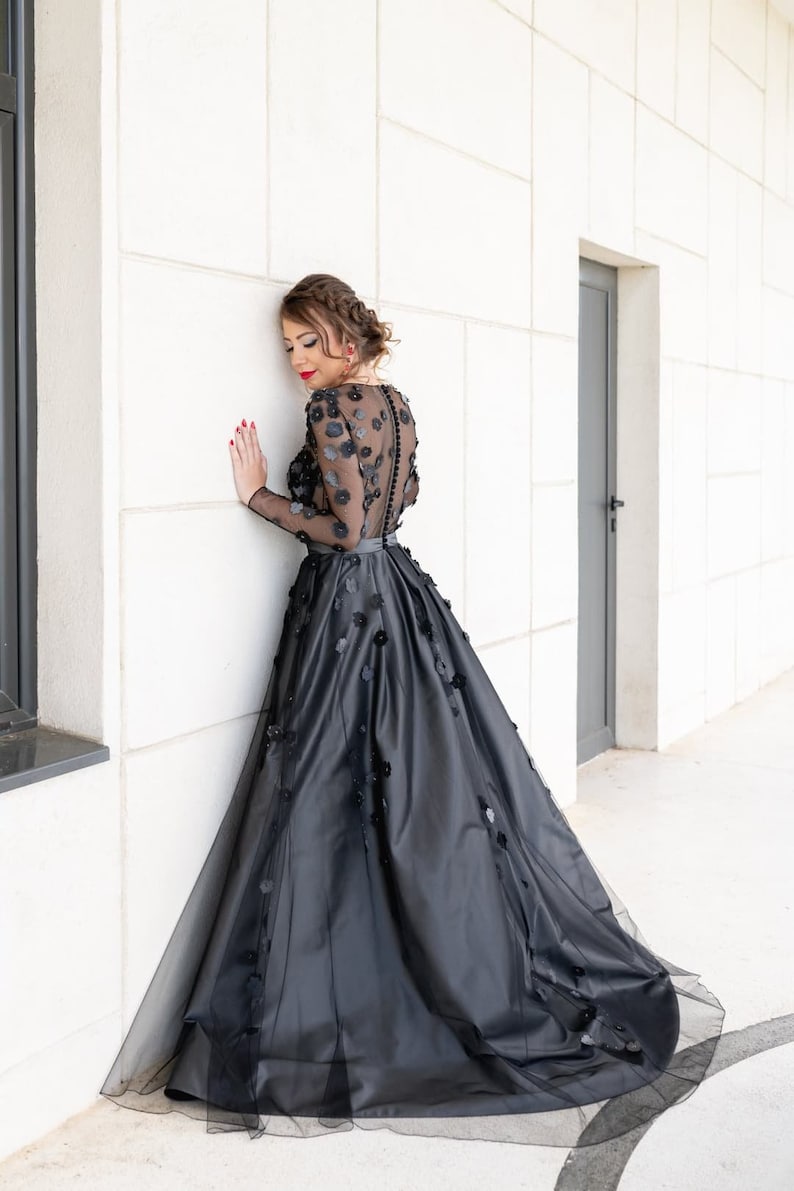 2.Black wedding dress with long sleeve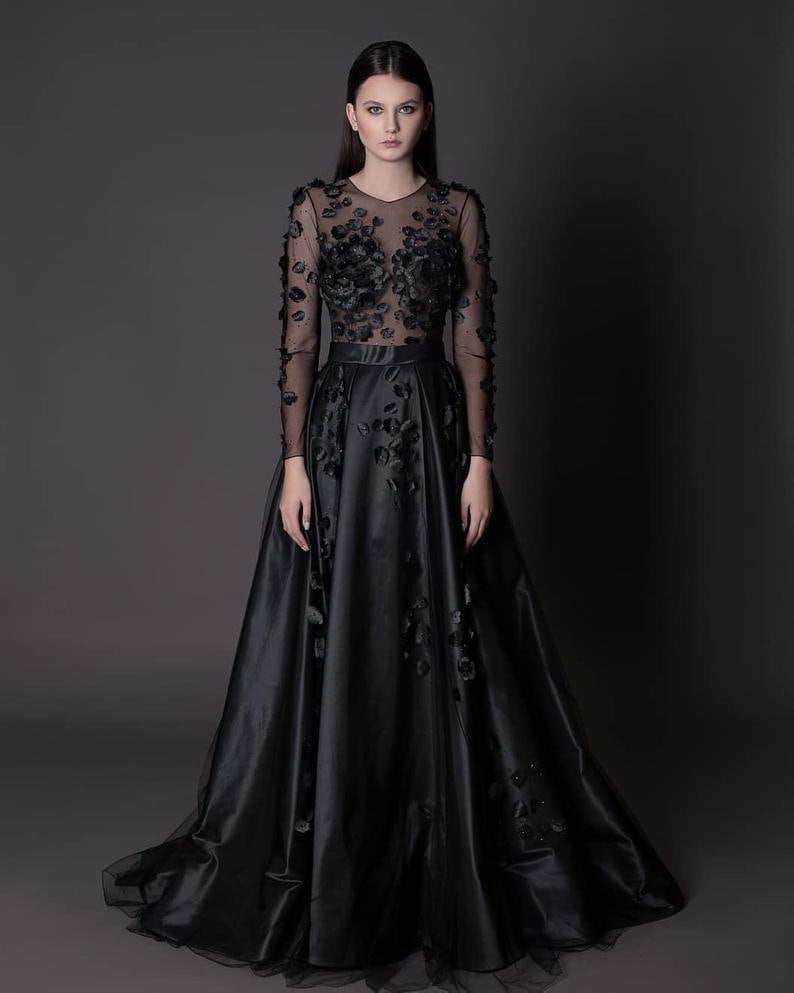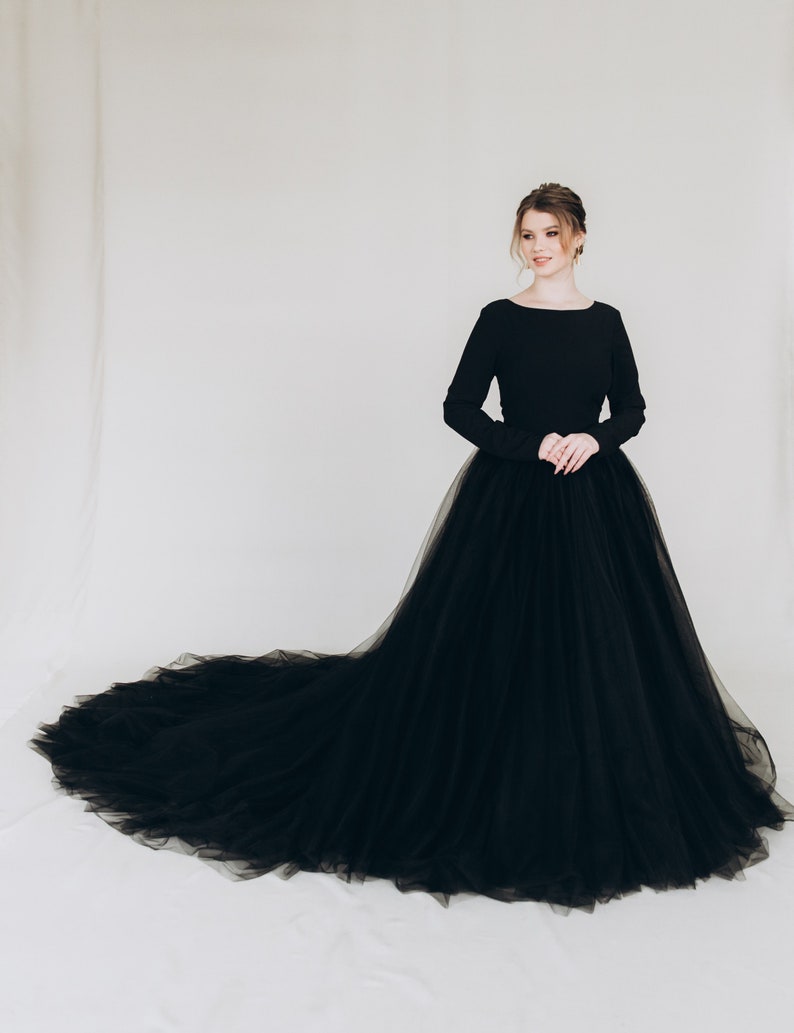 3.Black wedding dress tulle dress ball gown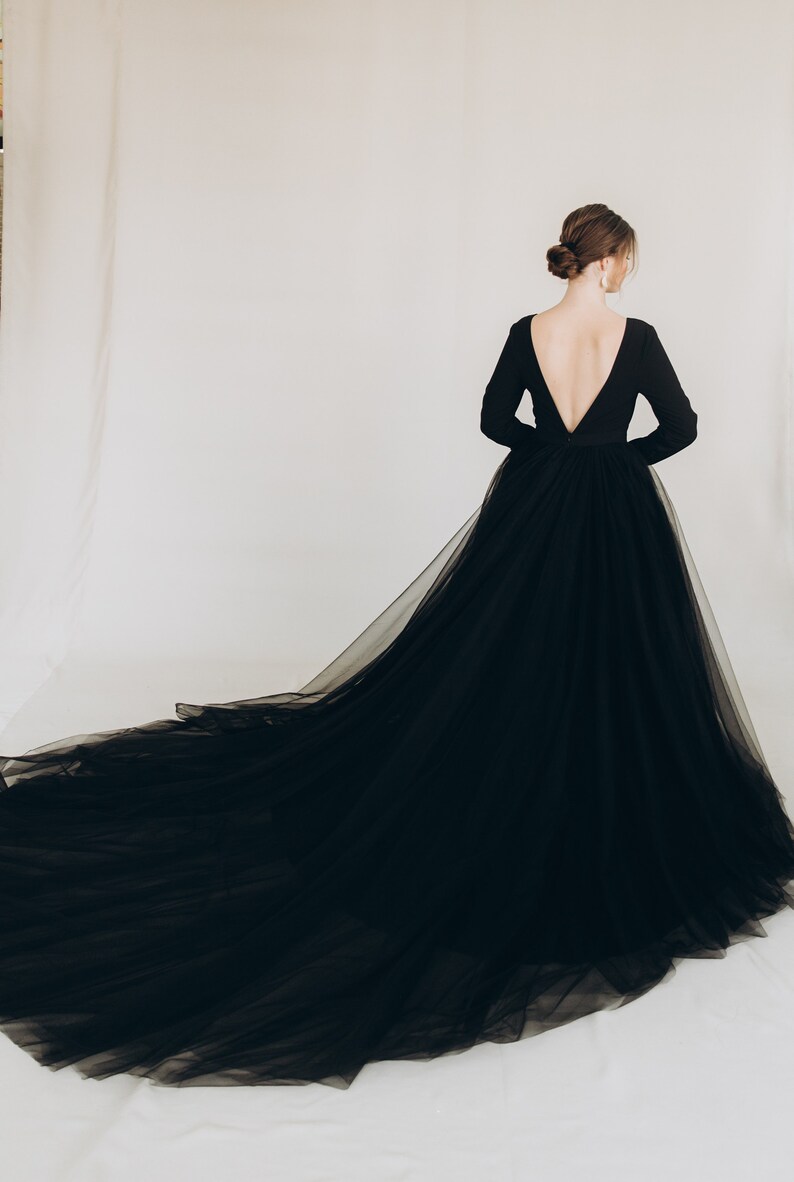 Colorful and Black Bridal Gowns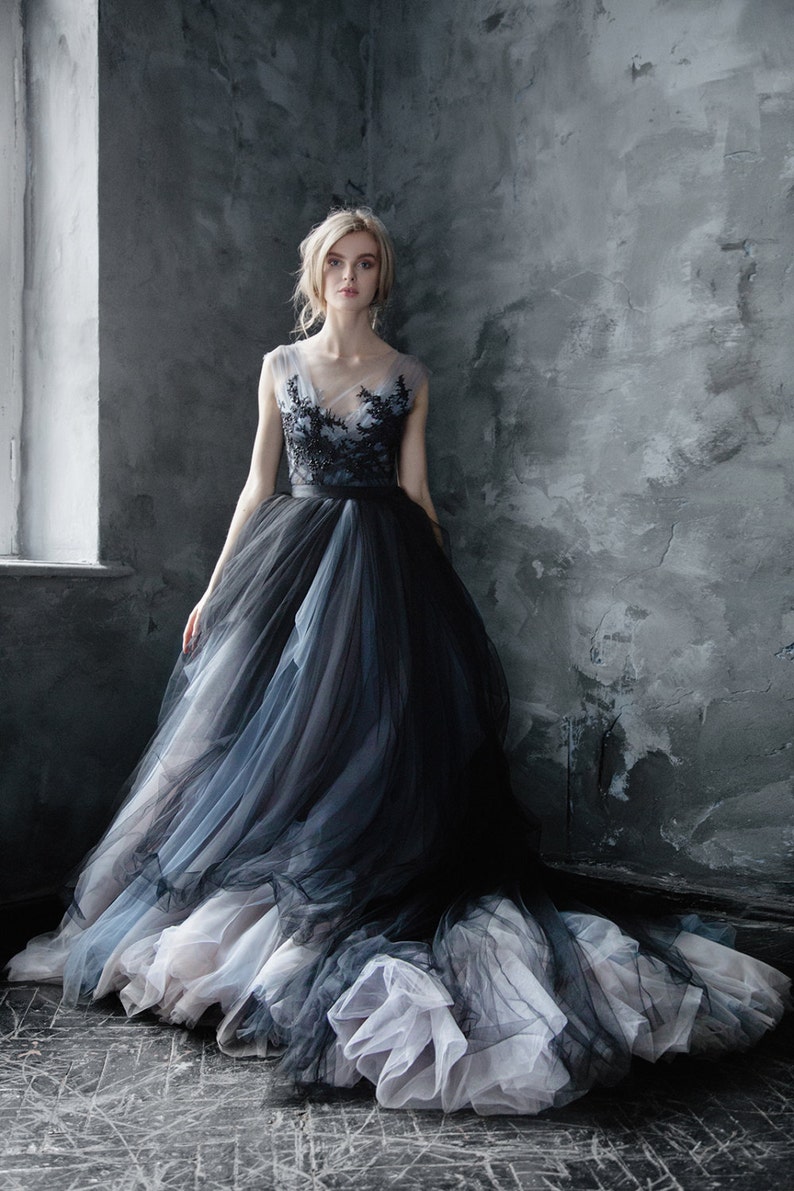 1. Black and blue tulle lace wedding dress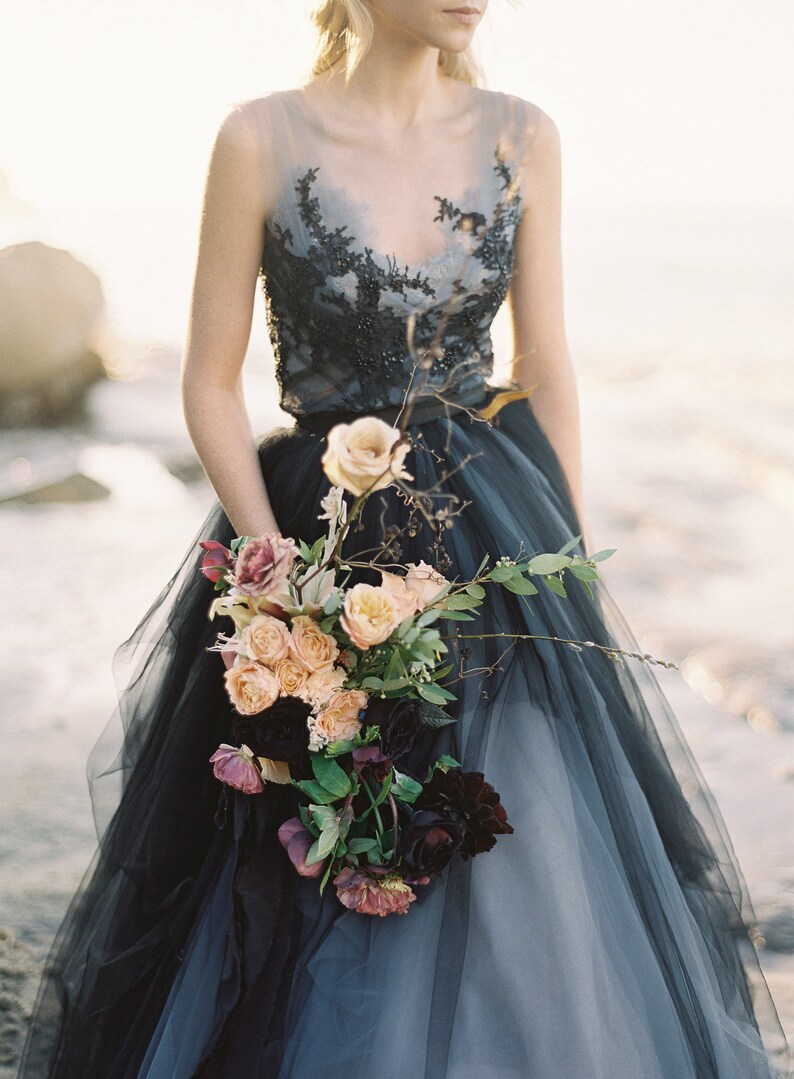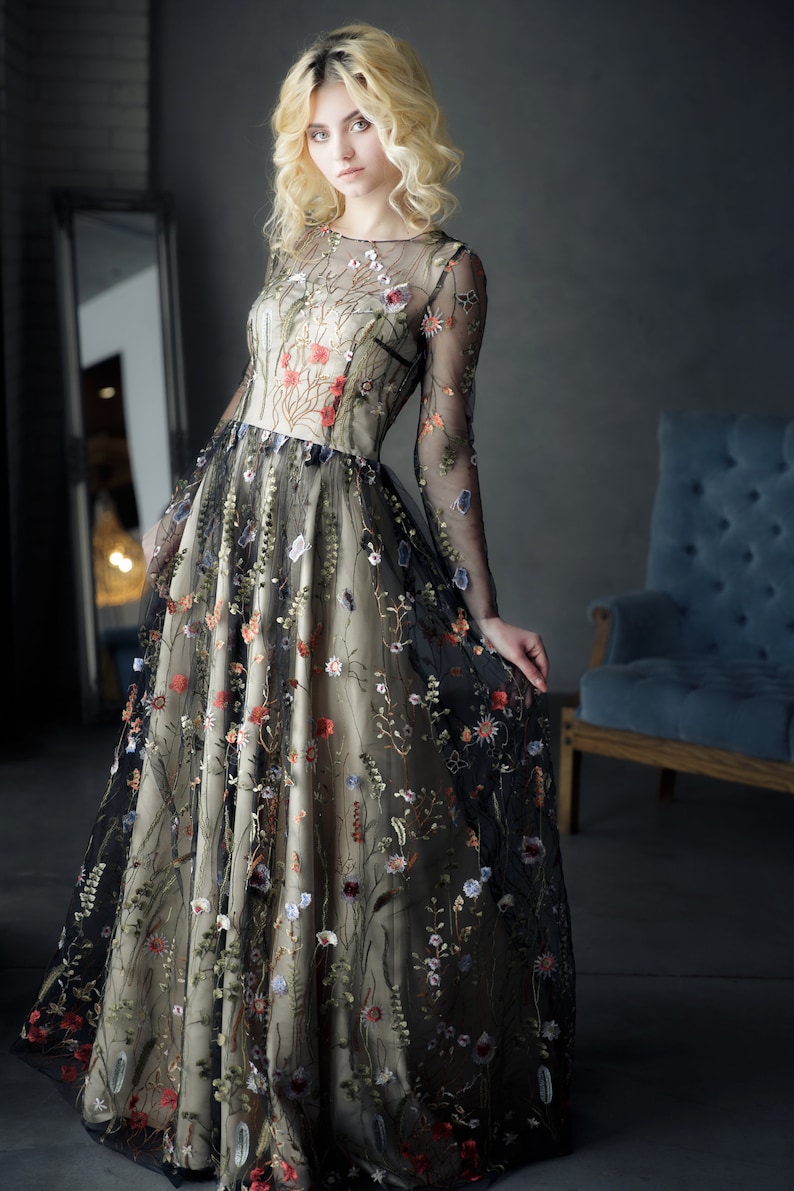 2.Black wedding dress with flowers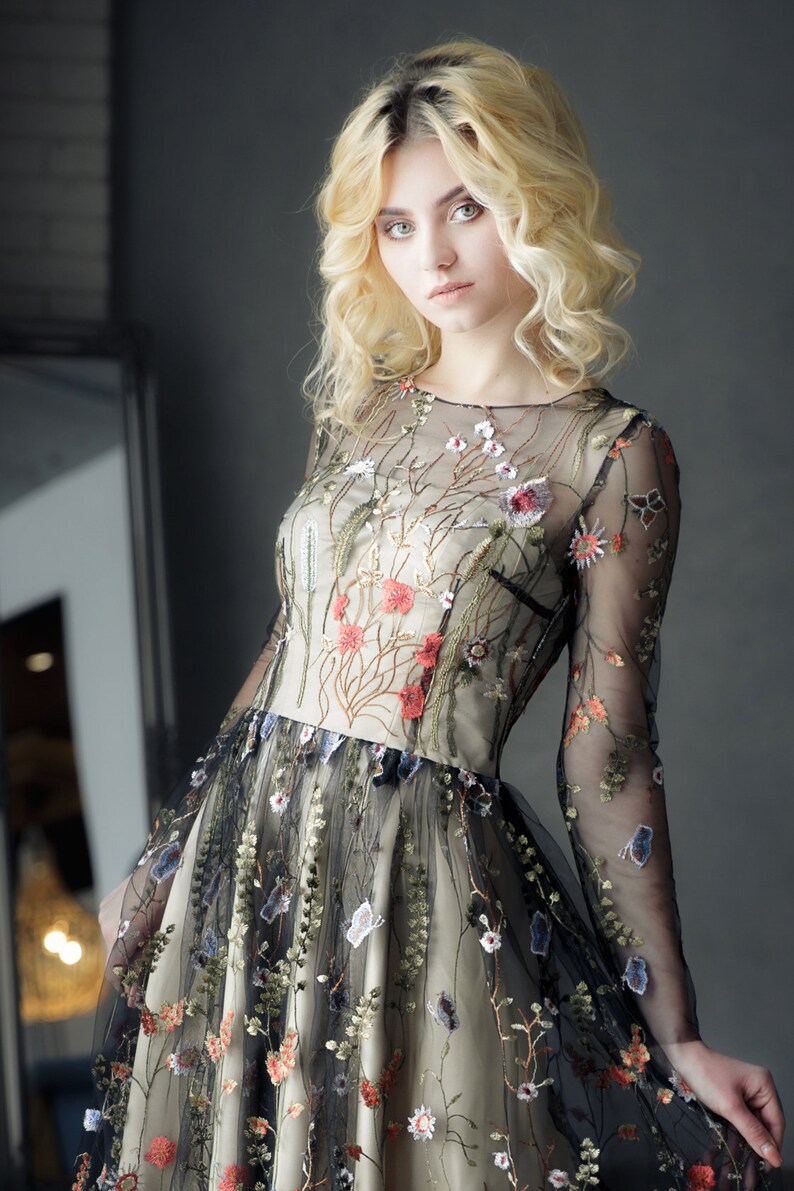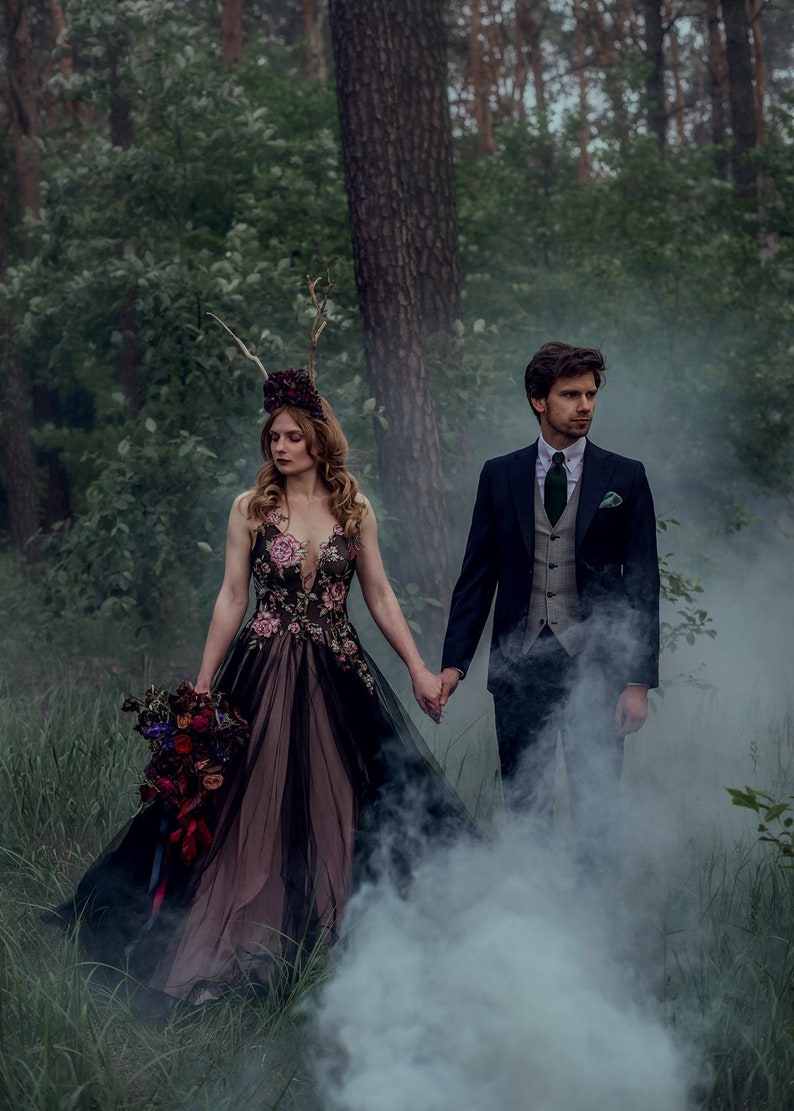 3.Colorful black wedding dress with open back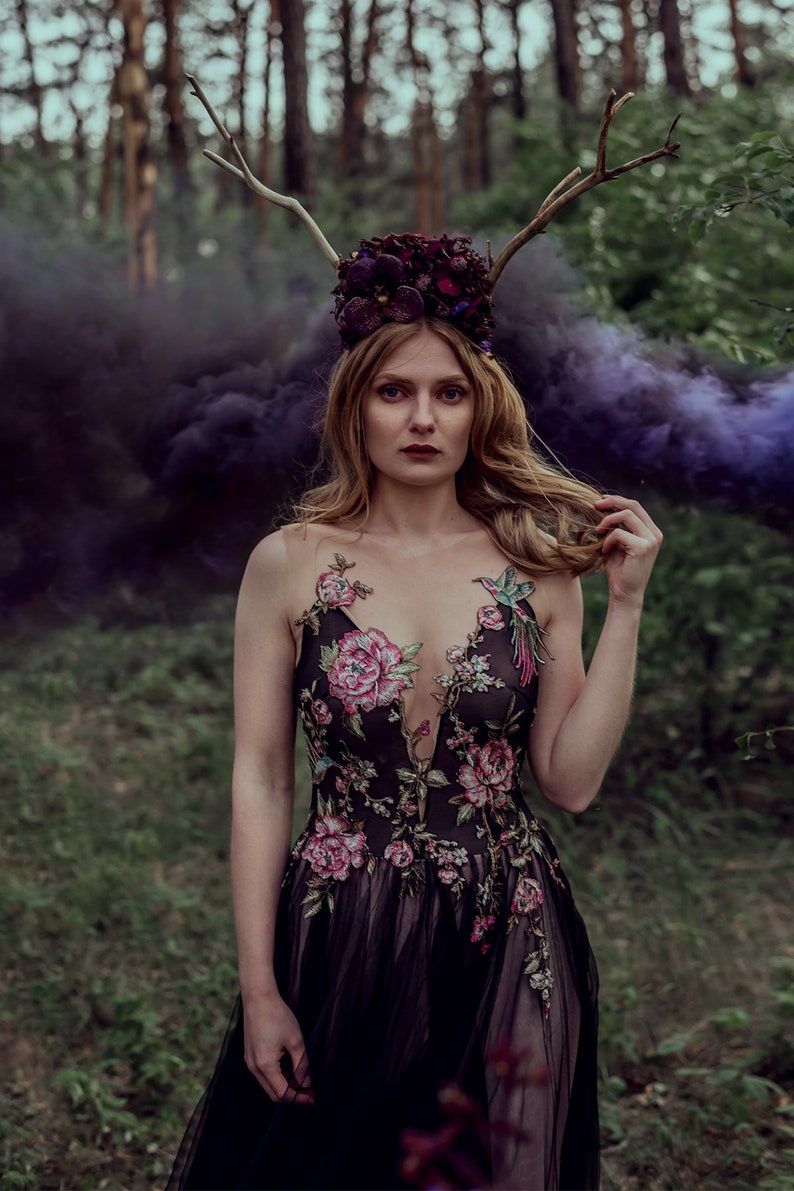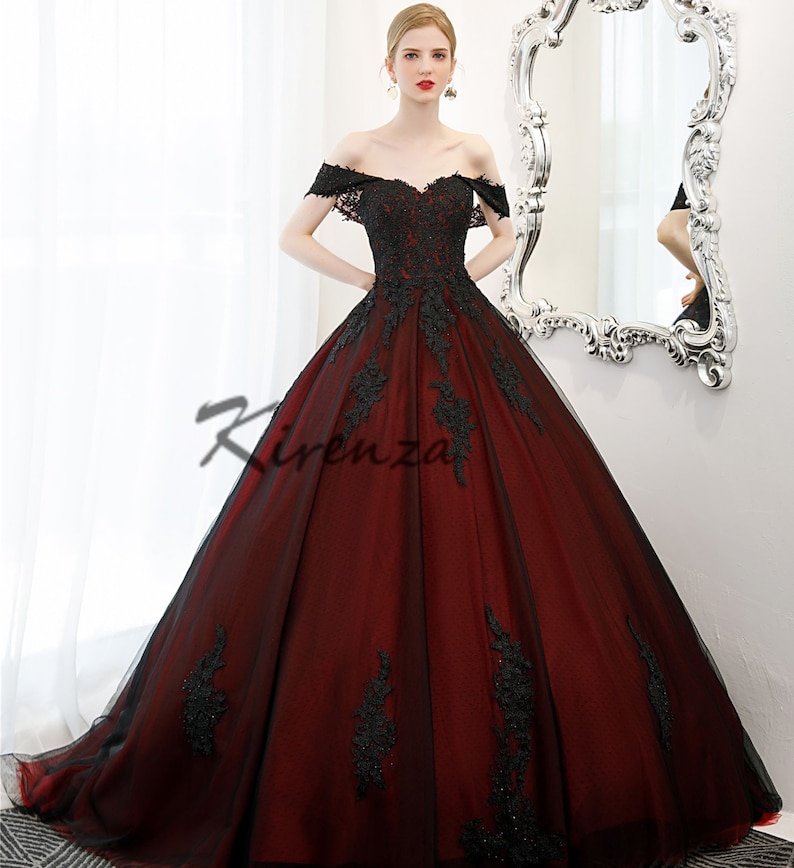 4.Dark Red Burgundy and Black Ball Gown Goth Wedding Dress with Corset Bodice & Petticoat Included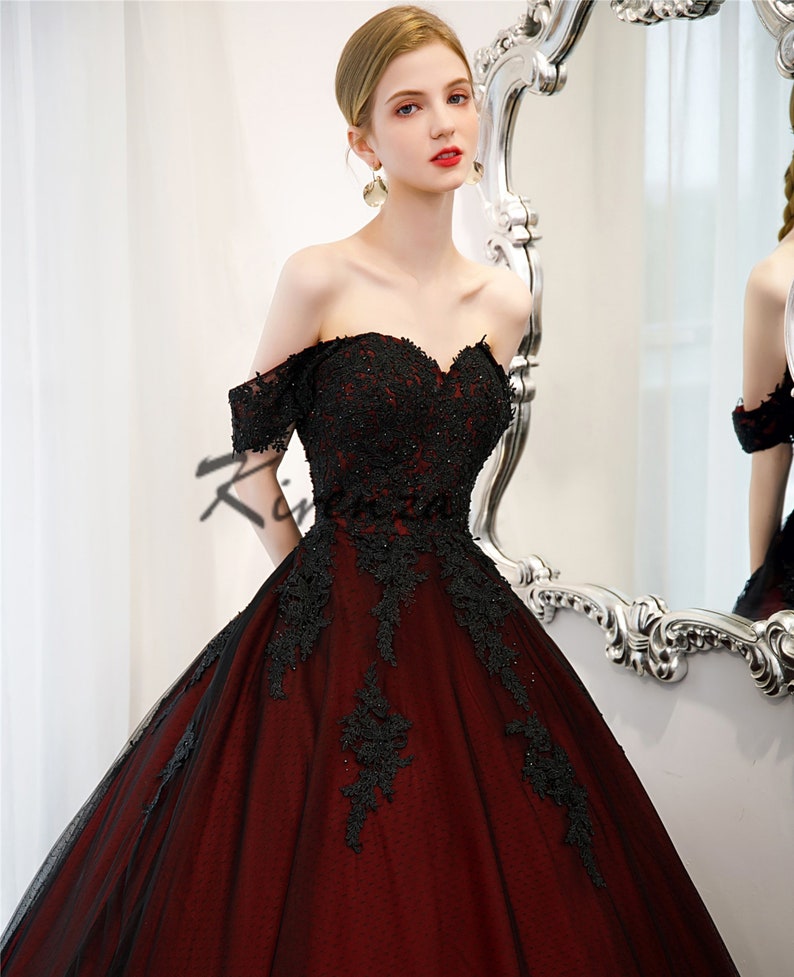 COMPLETE THE LOOK