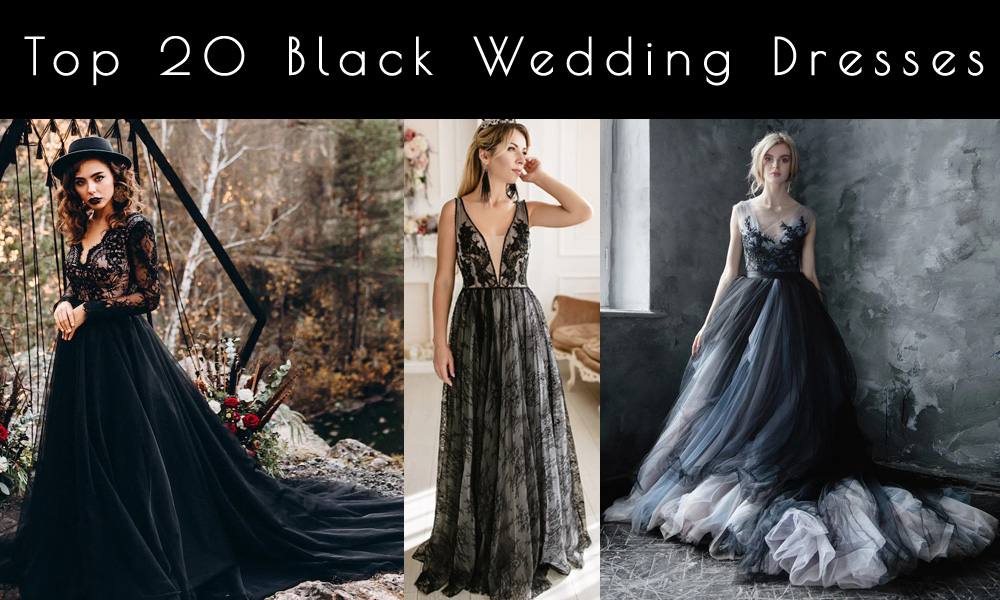 20+ Colorful and Black Wedding Dresses for 2023
There's no need to stick to tradition when it comes to your wedding dress. These days, more and more brides are embracing color – whether it's a subtle hint of blush or a bold and bright hue. And if you're not ready to go full-on color, there are plenty of beautiful black wedding dresses with colorful details to choose from. Whatever your style, there's sure to be a wedding dress that's perfect for you.
Do you have to wear white on your wedding day?
There is no right or wrong answer to the question of whether or not you have to wear white on your wedding day. While many couples choose to stick to tradition, there are plenty of traditions that couples are choosing to leave behind. For example, the garter toss is a tradition that many couples are choosing to skip. Additionally, couples are opting for dessert tables instead of five-tiered wedding cakes and in-person gift registries. So, if you're wondering what to wear on your big day, don't worry – you can wear whatever you would like!
A white wedding dress is often seen as a symbol of purity, innocence, and virginity. However, the history and symbolism behind the white wedding dress is much more complicated than that. While the tradition of wearing white on your wedding day is still popular, the meaning behind it is not as important as it once was. If you prefer a different color or style of dress for your wedding day, you should go for it!
Below we've compiled a list of our favorite black wedding dresses, but plenty of the options below are fitting for a more sweet, demure look too.
Black And White Wedding Dresses
Wearing a black and white wedding dress on your big day is a bold choice that is sure to make a statement. Whether you choose a classic gown with a black sash or a modern dress with a white lace overlay, this elegant color combo is sure to turn heads.
Black Ball Gown
For many brides, the wedding dress is the most important part of the wedding. And for some brides, the most important part of the dress is the ball gown. The ball gown is a classic style that has been around for centuries and is still a popular choice for many brides. If you are looking for a black ball gown wedding dress, there are a few things you should keep in mind.
Colorful and Black Bridal Gowns
Colorful and black bridal gowns are becoming more popular among young brides.
Whether you want add a blue, red, or floral to the black gown, there is definitely a black dress out there for you.
These gowns are perfect for brides who want to make a statement on their big day.
COMPLETE THE LOOK
Short Black Wedding Dresses
Whether you're looking to add a bit of edge to your wedding look or simply standing out from the sea of white, a short black dress is a striking choice. From lacy to structured, there are a variety of black wedding dresses to suit any style.
A-Line Black Bridal Dresses
A-Line black bridal dresses are a classic choice that will never go out of style. Whether you're looking for a strapless, sleeveless, or long-sleeved dress, there are plenty of options to choose from.
Black Bridal Gowns With Sleeves
Consider a black gown with sleeves! Whether you're opting for a more traditional look with a lace sleeve or something a little more dramatic with a sheer sleeve, black gowns with sleeves are sure to make a statement on your big day.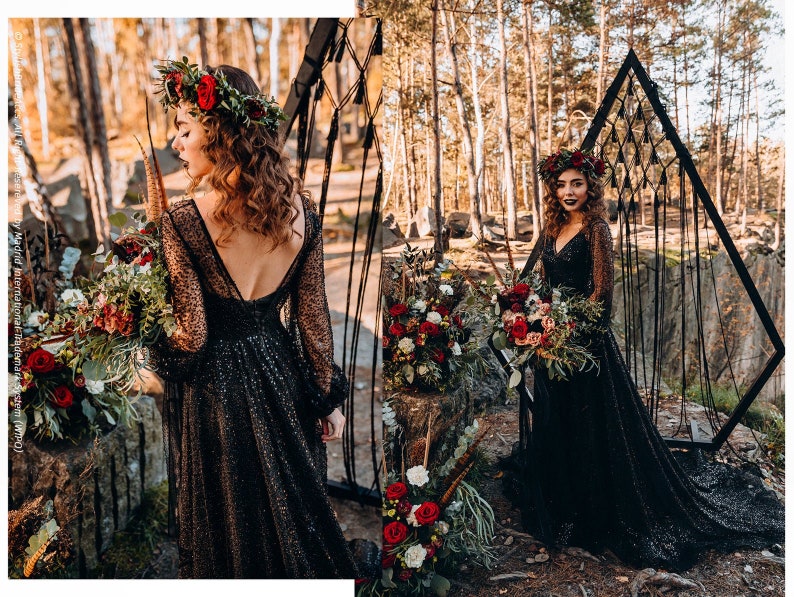 Simple
COMPLETE THE LOOK