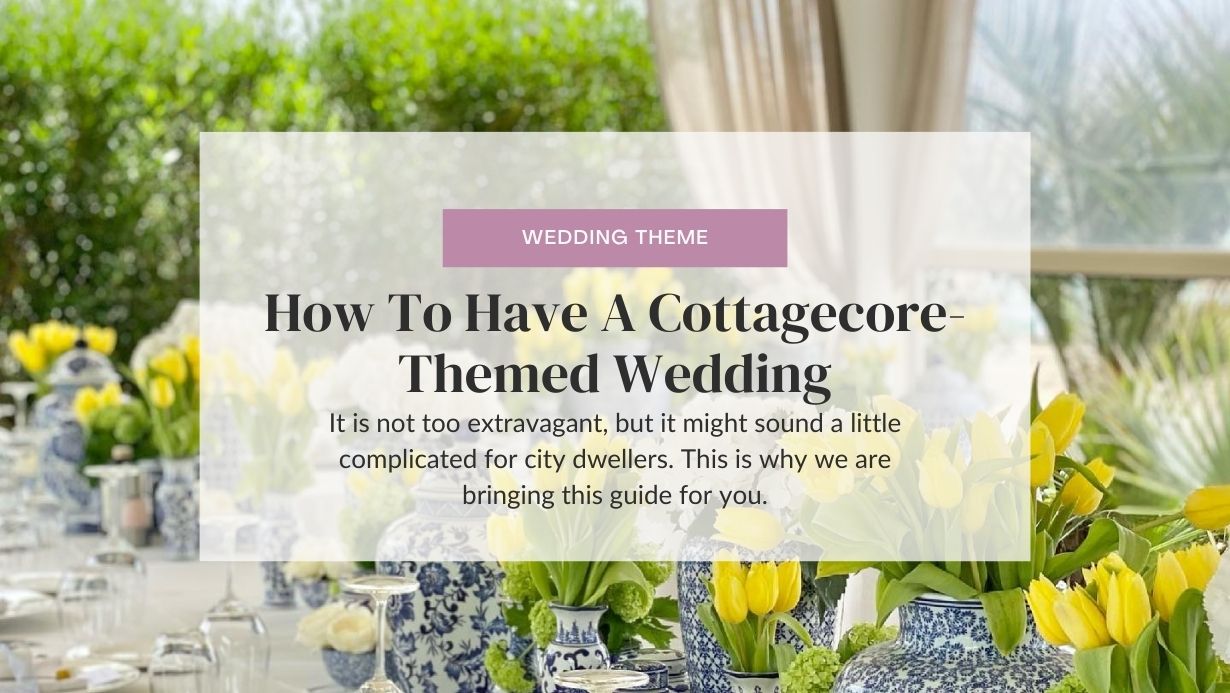 How To Have A Cottagecore-Themed Wedding
We all love the rural life of simple living and everything else which comes with the aesthetic. The beautiful countryside dawns, and the walk through the woods. Attending a kitchen garden or getting a little extravagant to have a conservatory.
It is all about the quaint beauty of the countryside and the dream of ever owning an English cottage. However, the hustle of city life does obstruct us from going forth with that dream. Although, that doesn't mean one has to totally surrender that cottagecore dream.
Have a wedding to plan? Why not go for a cottage-core destination wedding?
It is not too extravagant but might sound a little complicated for city dwellers. This is why we are bringing this guide for you. Everything you should have to build the perfect cottagecore wedding theme.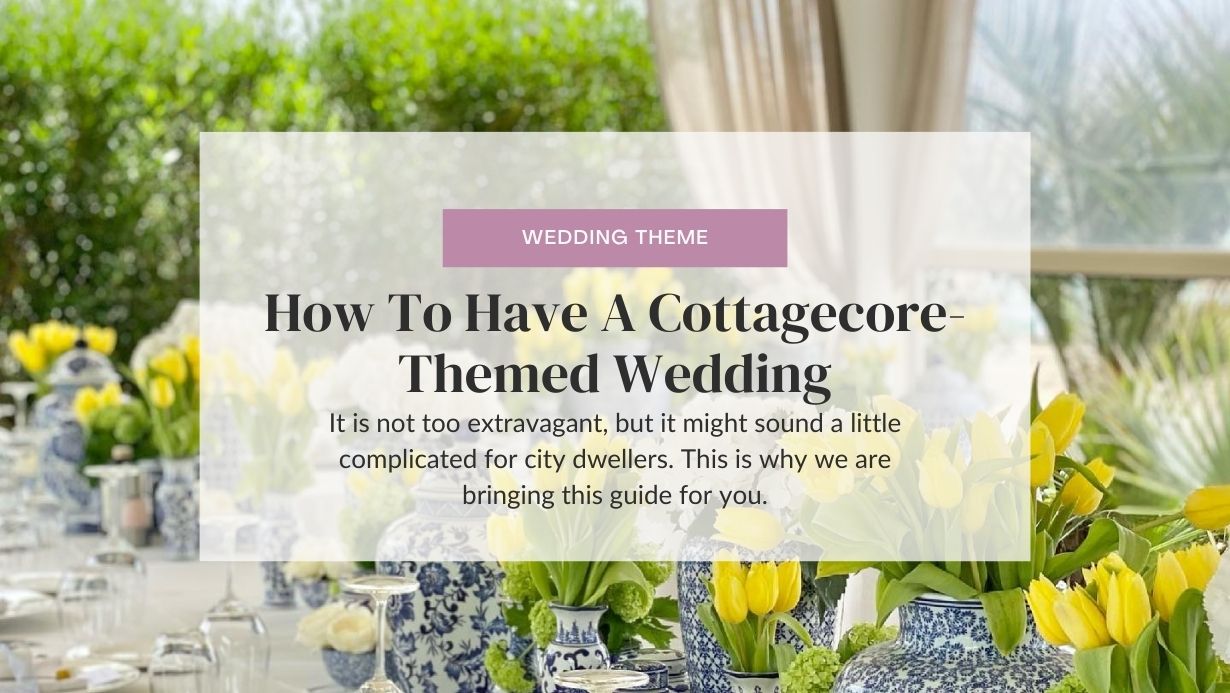 What Is A Cottagecore Wedding Theme
Cottagecore is a subgenre of the rural aesthetic. It has to deal with simple living, gardens, fields of wildflowers, vintage dresses, and to tie it all with a ribbon; cottage living.
Having a cottage-core wedding would essentially be dealing with these thematic items. Your celebration encompasses romanticizing a simple wedding.
The rational side of having this wedding is definitely making everything look pretty within the budget.
Add Colors Everywhere
Cottage care is anything but minimalistic white. If you want to wear white to your wedding, then definitely do that! However, you can always play with other pastel shades. Cottagecore has a little beauty in chaos, so everything doesn't have to be perfect. As long as they match the theme, you are good to go.
Start with colorful ribbons, candles, and even silverware. Your wedding dinner couldn't be any more cottage-core with colorful pastel glassware over a rustic tan wooden table.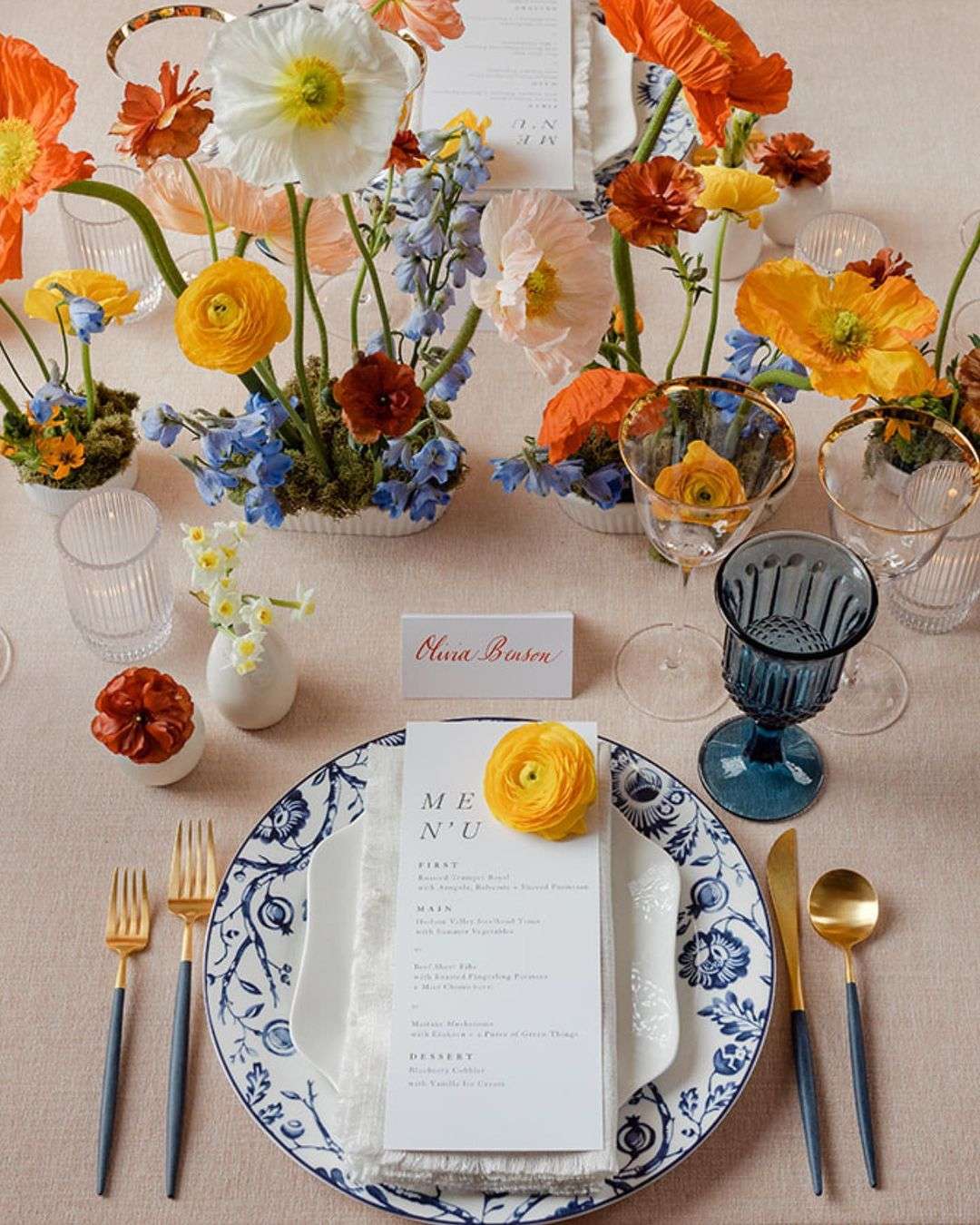 Vintage Pattern
Nothing should be too plain in your cottage-core wedding. This is your chance to turn on your heels and run from what is normal. If plain white sheets are too boring for your dinner table, go for tea-stained floral printed ones.
Get a wedding chuppah! Not the plain old white, green, and beige kind; add colors to them. Pick three colorful flowers and place them simultaneously to give a mirage of vibrancy.
Remember, flowers are one of the most important parts of a cottage-core wedding. Therefore, there shouldn't be any compromise with that. Start with ordering from the best flower store in town; ensure they can get a 24-hour flower delivery in dubai since you will need the freshest blooms for your big day.
Take It To A Garden
Want to be more dramatically attuned to the theme? Why not have a garden wedding? Especially if you are having a spring or summer wedding, there could be no better option.
Just imagine the luscious green grass, the hedges, and the flower garden all in their natural glory. Plus, your beautiful chuppah ties it all together.
Did you know garden weddings are considerably cheaper than normal banquets? Especially if you have a day wedding which will save you the cost of extravagant lighting.
But if you are going all out? Go ahead, and adorn the place with beautiful lanterns and fairy lights for your evening wedding.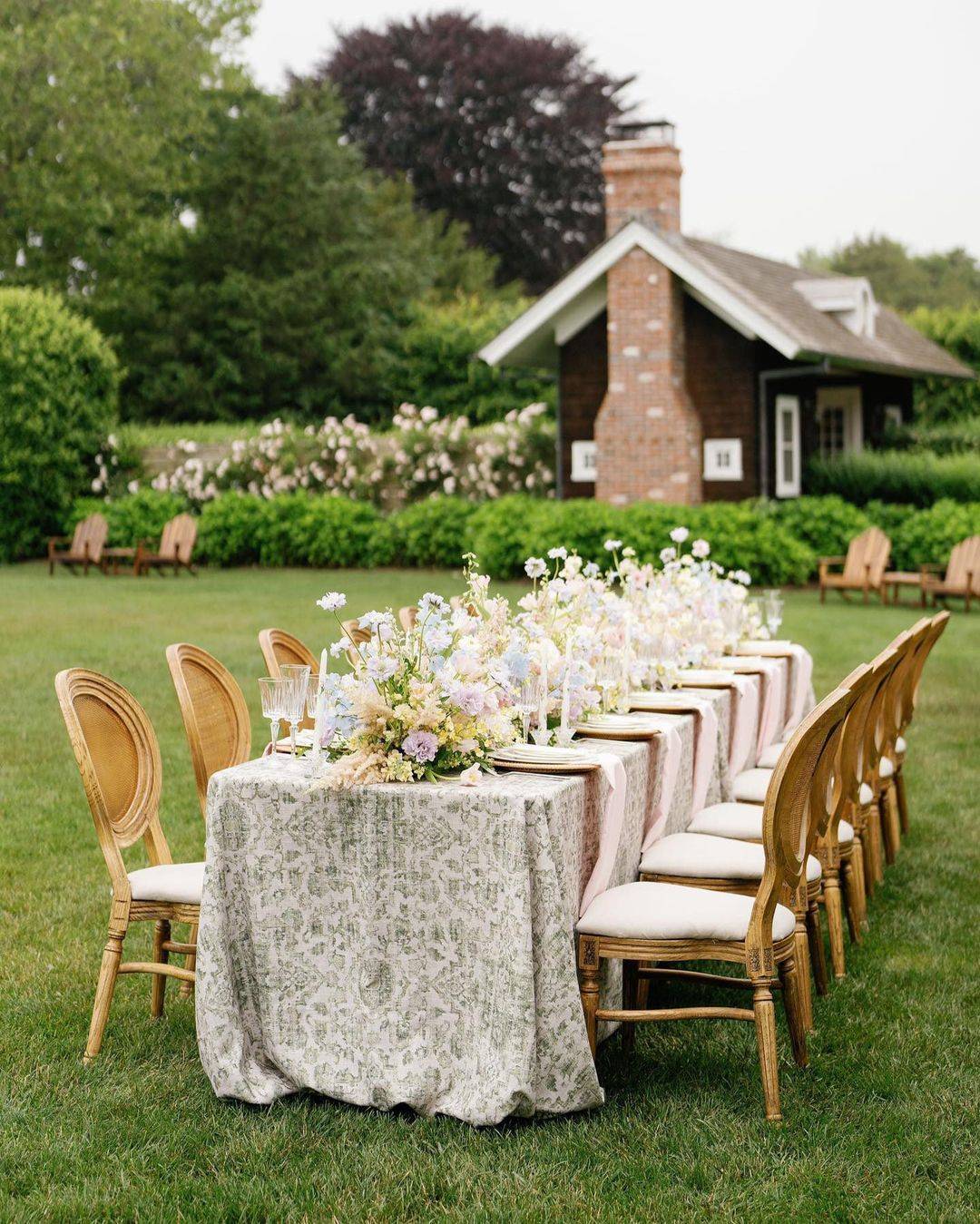 Combine Porcelain & Lace
Another big element of a cottage-core theme wedding is definitely vintage porcelain and lace. Combine the two together, and you will do justice to your theme.
Why not ditch the plain wedding chinas and go for extravagant porcelain china with heavy patterns? Rather than going for traditional silk, you can change some of the table decors with fine lace.
These will help add character to the wedding rather than choosing the plain route.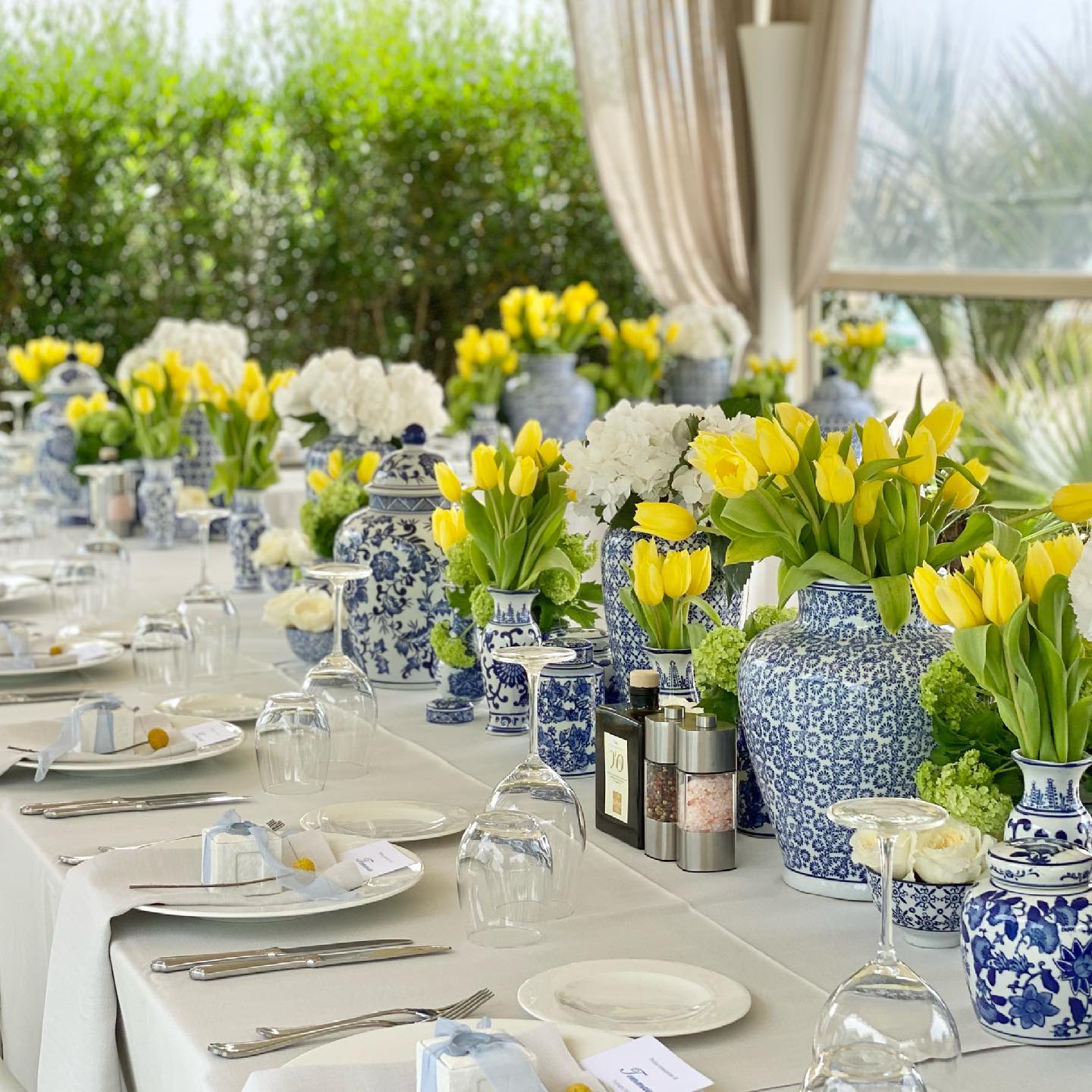 Cottagecore Wedding Delights!
Rustling leaves and birdsong serenade the ceremony, creating an ethereal ambiance. Reception tables are adorned with home-baked treats and handcrafted decorations. Dancing under the stars, laughter and love fill the air. This enchanting affair encapsulates the magic of simpler times, creating treasured memories of a fairytale day.
Some last-minute checkups for your cottage-core wedding could be:
Vintage books as part of the decoration.
Dried flowers or flower petals as confetti.
If it is a small gathering, give your guests cozy blankets to cover themselves when it gets chilly!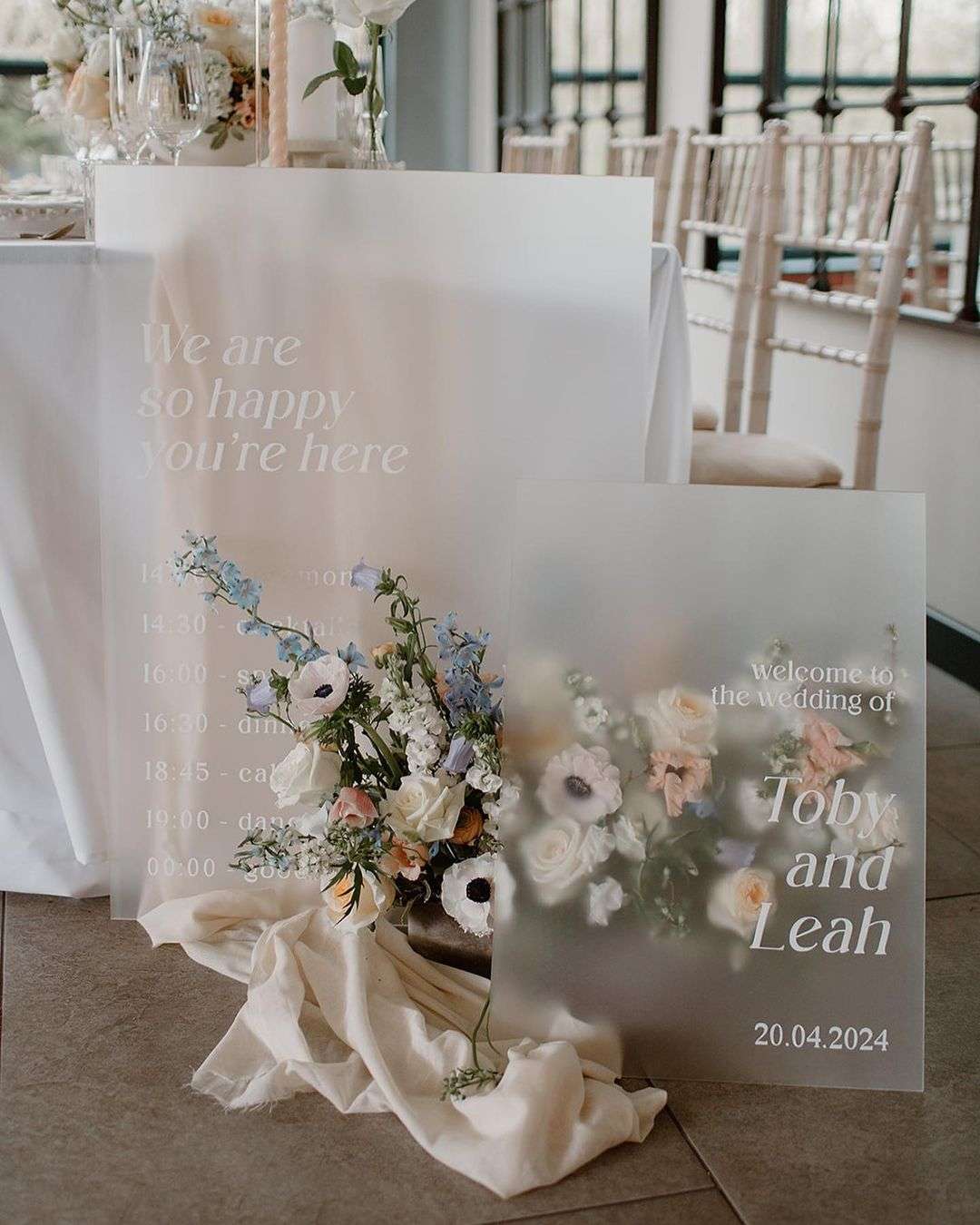 F.A.Q
What are some popular Cottagecore wedding colors?
Cottagecore weddings often incorporate soft, romantic colors such as pastels, cream, and white. Earthy tones such as sage green, blush pink, and dusty blue are also popular.
What kind of dress should I wear to a Cottagecore wedding?
A Cottagecore-themed wedding frequently involves a more casual, laid-back atmosphere, so you can wear a relaxed, comfortable outfit such as a simple white cotton or lace dress with some vintage accessories like a pearl necklace or a sun hat.
What kind of flowers should I use for Cottagecore wedding decorations?
Cottagecore weddings frequently incorporate a variety of beautiful wildflowers such as lavender, baby's breath, cornflowers, and daisies, as well as some other rustic blooms like hydrangeas and roses.
How can I incorporate Cottagecore elements into my wedding invitations?
You can incorporate Cottagecore elements into your wedding invitations by opting for natural materials such as recycled paper or paper with a rustic texture. Consider using hand-drawn illustrations of flowers or wildlife, and include some whimsical fonts to evoke a charming, cottage-like feel.
Are there any specific wedding venues that complement a Cottagecore theme?
Outdoor venues such as gardens, meadows, or barns are wonderful choices for a Cottagecore-themed wedding. These venues offer a natural and rustic setting that complements the ambiance of a countryside cottage. You can also consider renting a cottage or small farmhouse for an intimate, cozy celebration.
What are some Cottagecore-inspired wedding favors?
For Cottagecore-inspired wedding favors, consider giving out small potted plants or seed packets to symbolize growth and nature. Another idea is to provide handmade items such as scented candles, herbal soaps, or jars of homemade jam. These personal and natural favors will add a special touch to your guests' experience.
Can I incorporate sustainability into my Cottagecore-themed wedding?
Absolutely! Sustainability and Cottagecore go hand in hand. You can use eco-friendly materials for your decorations, opt for locally sourced and organic food and drinks, and reduce waste by using reusable or biodegradable tableware. You can also consider donating leftover food or flowers to local charities after the event.