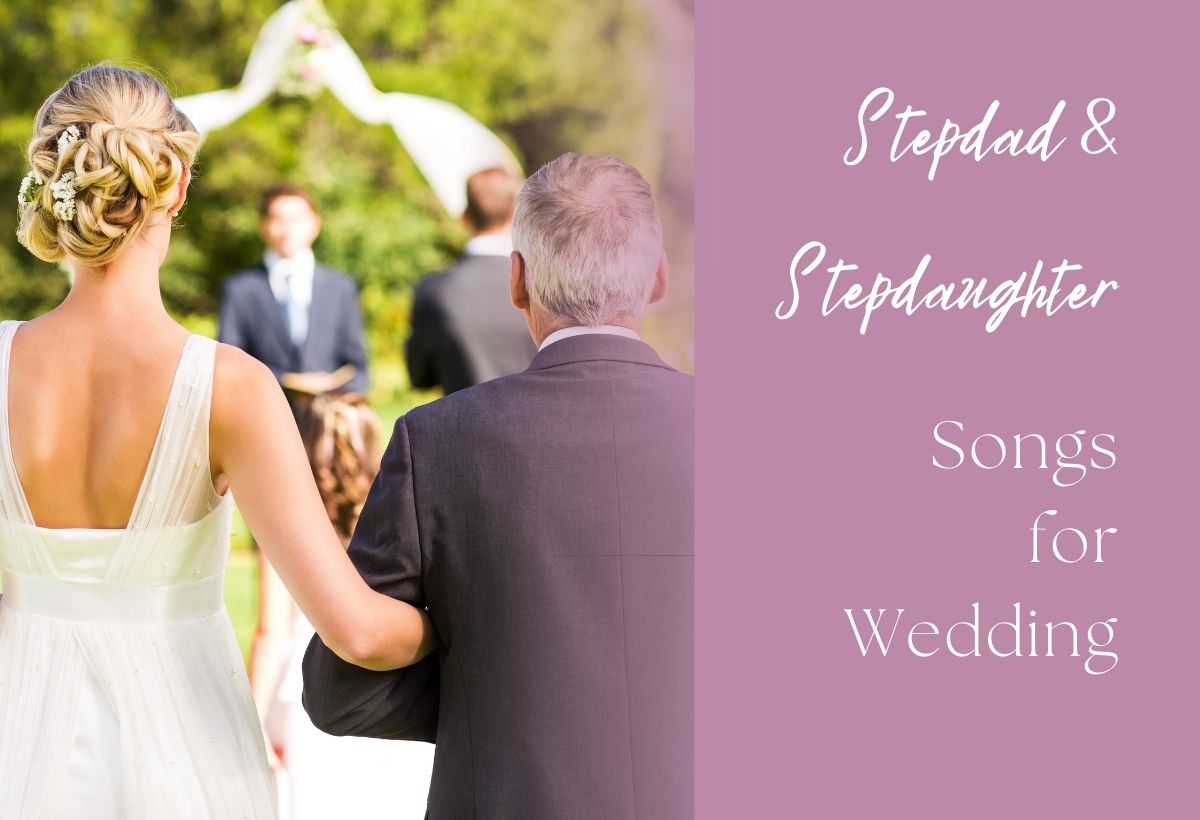 Top 20 Stepdad & Stepdaughter Songs for Wedding
Planning a wedding is an exciting and joyous event, but it can also be a time of mixed emotions, especially when it comes to blending families. For a stepdaughter, the wedding day can be a beautiful opportunity to honor and celebrate the bond between her and her stepdad. One way to do that is by choosing the perfect stepdad and stepdaughter song for the special dance at the wedding.
To help you create a memorable moment, we have curated a selection of top stepdad and stepdaughter songs that are guaranteed to tug at your heartstrings and make your wedding day even more special. Whether you're looking for a sentimental ballad or an upbeat tune, we've got you covered.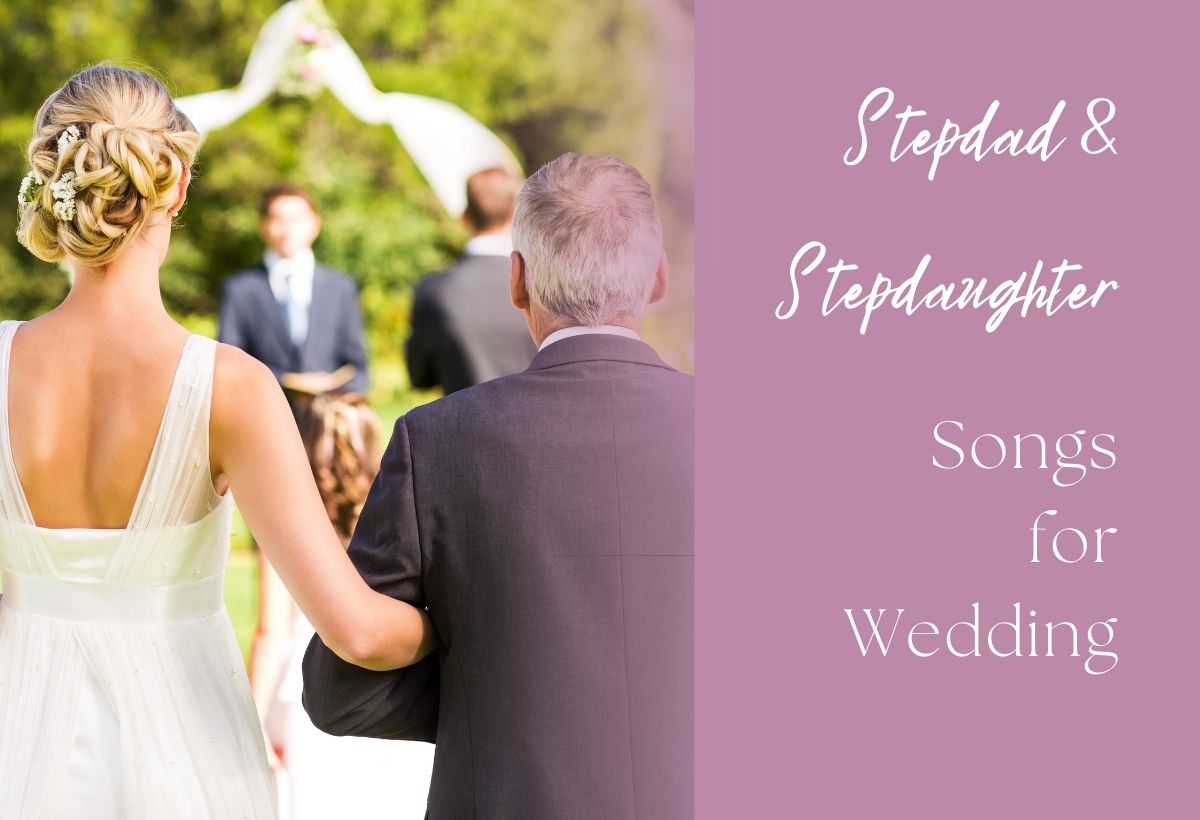 "Dance With My Father" by Luther Vandross
This classic ballad beautifully captures the emotions of a stepdaughter reminiscing about her late father while dancing with her stepdad. The heartfelt lyrics and Luther Vandross's soulful voice make this song a timeless choice.
"My Girl" by The Temptations
For a more upbeat and fun stepdad and stepdaughter dance, you can never go wrong with "My Girl." This iconic Motown hit is sure to get everyone on the dance floor and fill the room with smiles and laughter.
"You Raise Me Up" by Josh Groban
"You Raise Me Up" is a powerful and touching song that speaks to the guidance and support a stepdad has provided in a stepdaughter's life. Josh Groban's melodic voice adds an extra layer of emotion to this already heartfelt song.
"I Loved Her First" by Heartland
This country ballad is a tearjerker that beautifully articulates a stepdad's feelings as he gives his stepdaughter away on her wedding day. With heartfelt lyrics and a melodic tune, "I Loved Her First" is a popular choice for stepdad and stepdaughter dances.
"Isn't She Lovely" by Stevie Wonder
Stevie Wonder's uplifting and soulful voice comes to life in "Isn't She Lovely," a song that perfectly captures the love between a stepdad and his stepdaughter. This upbeat and joyful tune is sure to have everyone swaying and smiling along.
"My Wish" by Rascal Flatts
"My Wish" is an emotional and heartfelt song that expresses the hopes and dreams a stepdad has for his stepdaughter. This popular hit by Rascal Flatts is often chosen for its powerful message of love and support.
"Father's Love" by Bob Carlisle
This song describes a stepfather's boundless love for his stepdaughter, and its warmth and poignant lyrics are sure to tug at the heartstrings and make it a special choice for this dance.
"You've Got a Friend in Me" by Randy Newman
This playful and heartwarming song from the soundtrack of the film "Toy Story" celebrates friendship and the bonds between people. For a stepfather and stepdaughter, it conveys the support and reliance they have for each other, making it perfect for a wedding dance.
"I'll Be There" by The Jackson 5
A popular Motown song, "I'll Be There" is a strong declaration of commitment and support. For a stepfather, it signifies the promise and love he has for his stepdaughter being there for her always.
"Unforgettable" by Nat King Cole and Natalie Cole
This father-daughter duet is a classic. Nat King Cole and his daughter Natalie sing beautifully together about the fond memories and moments they share. For a stepfather and stepdaughter, it can evoke their special moments and shared history.
"Stand by Me" by Ben E. King
"Stand by Me" is a classic rock song that tells a story of support and companionship. For a stepfather, the song is about standing by his stepdaughter and supporting her no matter what.
"In My Life" by The Beatles
This poignant song by The Beatles is a reflection on past memories and important people and moments. For a stepfather and stepdaughter, it can evoke special moments between them and their deep affection for one another.
"Because You Loved Me" by Celine Dion
The song is a thankful tribute to a stepfather who has shown a steadfast love. Celine Dion's emotional vocals and lyrics of gratitude make it a perfect choice for expressing a stepfather and stepdaughter's special bond.
"The Way You Look Tonight" by Frank Sinatra
This timeless Frank Sinatra song praises the beauty of the loved one. As a stepfather, it shows his admiration and fondness for his stepdaughter, making her wedding dance even more special.
"You Are My Sunshine" by Johnny Cash
The classic folk song is an expression of love and joy. For a stepfather, it can convey his endless love for his stepdaughter and memories of happy times together.
"Isn't She Lovely" by Stevie Wonder
Stevie Wonder's song is a tribute to his daughter but also applicable to a stepfather and stepdaughter dance. This upbeat song shows a stepfather's unique appreciation and affection towards his stepdaughter.
"Through the Years" by Kenny Rogers
This song is about promises of long-lasting love and companionship. For a stepfather and stepdaughter, it signifies that their relationship will withstand the test of time.
"My Little Girl" by Tim McGraw
This emotional country song describes a stepfather's reluctance to let go of his little girl. The lyrics about fatherly love and protection make it a great choice for a stepfather-stepdaughter dance.
"Over the Rainbow" by Israel Kamakawiwo'ole
This song's classic piano melody and enchanting vocals make it a perfect choice for a stepfather-stepdaughter dance. It brings a sense of beauty and hope to the occasion, making it unforgettable.
"I Hope You Dance" by Lee Ann Womack
This country-pop song is a sincere wish and blessing from a stepfather to his stepdaughter. With uplifting, positive lyrics, the song expresses a stepfather's hope that his stepdaughter chases her dreams and enjoys life to the fullest.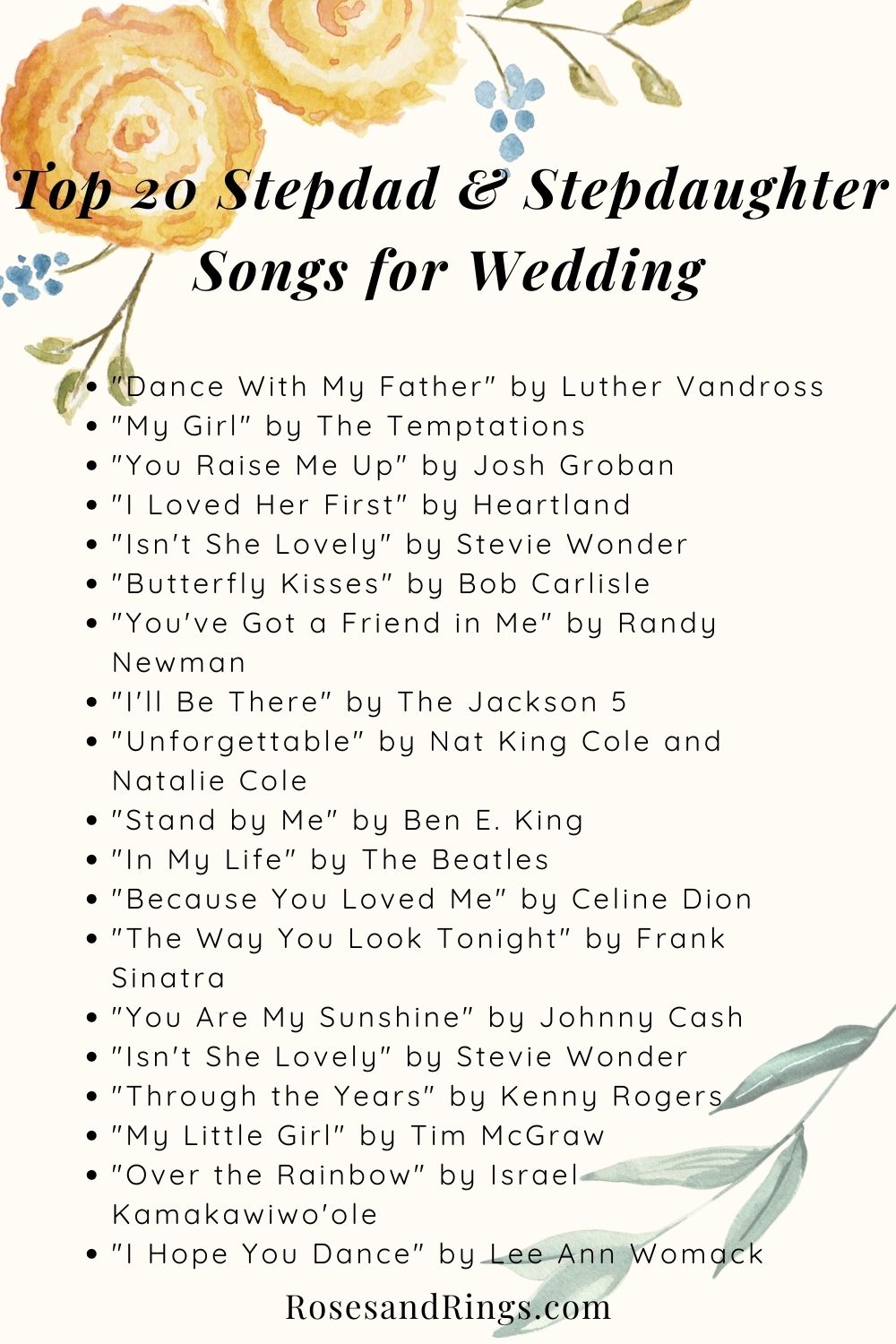 Remember, the most important thing when choosing a stepdad and stepdaughter dance song is to select something that holds meaning for both of you. Take the time to listen to the lyrics, consider your shared experiences, and choose a song that reflects the unique bond you share. Whether you shed tears or share laughter, this dance will be a beautiful moment that both of you will cherish forever.
So, grab your stepdad's hand, step onto the dance floor, and create a memory that will be etched in your hearts forever.