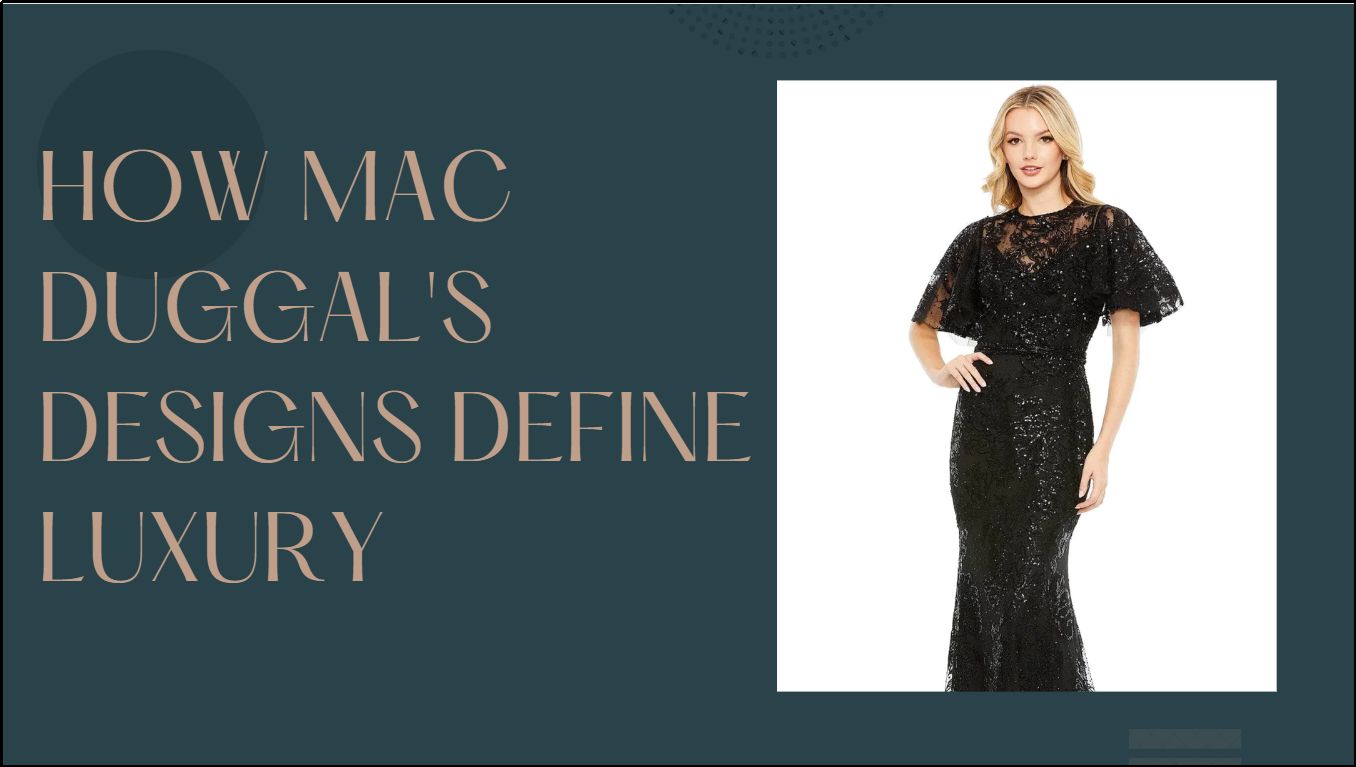 From Runway to Real Life: How Mac Duggal's Designs Define Luxury
In the fashion world, only a few designers have the ability to bridge the gap between red-carpet dresses and sophistication, allowing womens to feel like stars in their own prom dance parties, cocktail nights, homecoming gatherings, and wedding bashes. One such designer who has made it possible to design dresses from the runway to real life is Mac Duggal. As a result, what are the latest Mac Duggal dresses on sale always remain a hot topic among fashionistas? A well-established and renowned name in the fashion industry, Mac Dugal's collection for womens of every size, shape, and age never fails to impress women, ladies, or teens.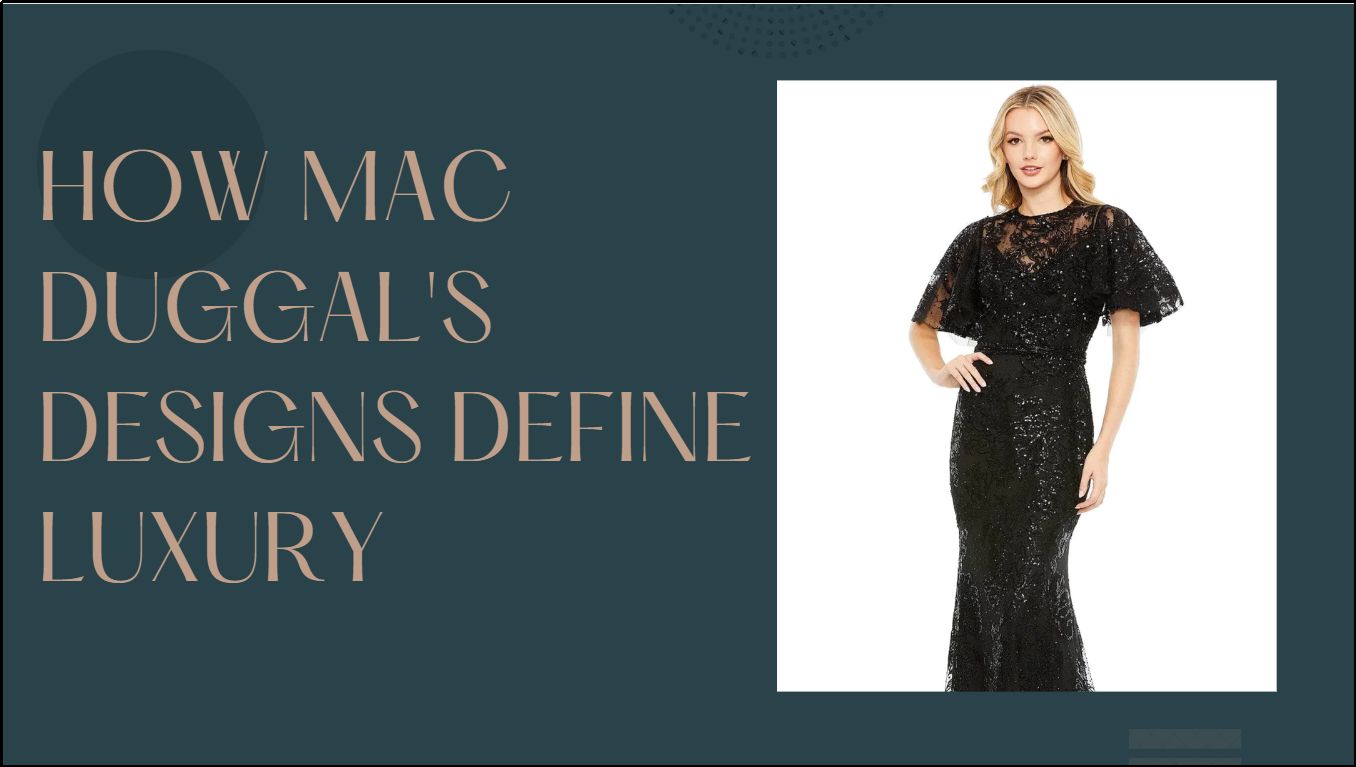 The Artistry of Mac Duggal: A Brief Overview
Born and raised in India, Duggal's cultural heritage greatly influences his creativity, attention to detail skills, practice, dedication, and commitment. After he moved to the US, he founded a brand with a clear mission to create Mac Duggal dresses that blurred the line between sophistication and elegance. His designer journey began with the dream of empowering women through clothing to make them feel confident and more beautiful. Duggal's cultural heritage contributes to his brand's worldwide popularity, appealing to a diverse clientele.
The Runway Extravaganza
Mac Duggal's runway shows are far from exceptional and are nothing short of spectacular. Each collection he presents is a wonderful blend of art, culture, and design. His ability to give a luxurious touch to each dress in his collection is a testament to his artistic vision. From the selection of fabrics to the intricate embellishments, every element is carefully curated to tell a story that unfolds on the runway.
One of the key values ​​of Mac Duggal's runway is his ability to push the boundaries of fashion and make clothes a little more sophisticated. His designs often feature bold patterns, vibrant colors, and innovative designs that challenge traditional norms. This fearless approach to design sets him apart from the rest as a true avant-garde artist.
The Luxury Aesthetic: Redefining Elegance
Luxury in fashion is not merely about high price tags; it's about an experience, an emotion, and an expression of individuality. The concept of Mac Duggal designer dresses is to give a luxurious touch to every dress, even everyday wear. His creations redefine what it means to be elegant and refined. The use of high-quality fabrics, intricate beading, luxurious textures, beaded embellishments, rich, vibrant colors, and innovative silhouettes all contribute to the luxurious feel of his exceptionally flattering pieces.
Each one of the Mac Duggal gowns is a masterpiece that radiates timeless glamor. Whether a meticulously beaded evening gown or a sleek cocktail dress, every piece is designed to make a fashion statement. Moreover, the attention to detail can be witnessed in the fabric's drape, the embellishments' precision, and the garment's overall fit.
Bridging the Gap: From Runway to Real Life
What truly sets Mac Duggal's dress collection apart is his ability to bridge the gap between the fantasy of the runway and the practicality of real life. While his runway shows may feature elaborate ensembles that seem fit for a grand ball, his collections also include a range of designs that are perfect for various occasions in everyday life.
From red-carpet events to weddings and galas, Mac Duggal's designs cater to a diverse clientele with different tastes and dressing preferences. On the other hand, his collections for prom nights or cocktail parties offer a selection of dresses that capture the essence of his runway extravaganzas while remaining sophisticated.
The Celebrity Connection
Mac Duggal's creations have graced numerous red carpets and have been worn by various popular celebrities, further solidifying his status as a go-to designer for luxurious and show-stopping costumes. His ability to create custom pieces of garments that cater to the unique style of each celebrity is a testament to his versatility as a designer.
Celebrities such as Sofia Richie, Khloe Kardashian, and Carrie Underwood have all been spotted wearing Mac Duggal designs. This celebrity connection not only showcases the charm of his designs but also solidifies his position as a designer who understands the desires of fashion-forward individuals.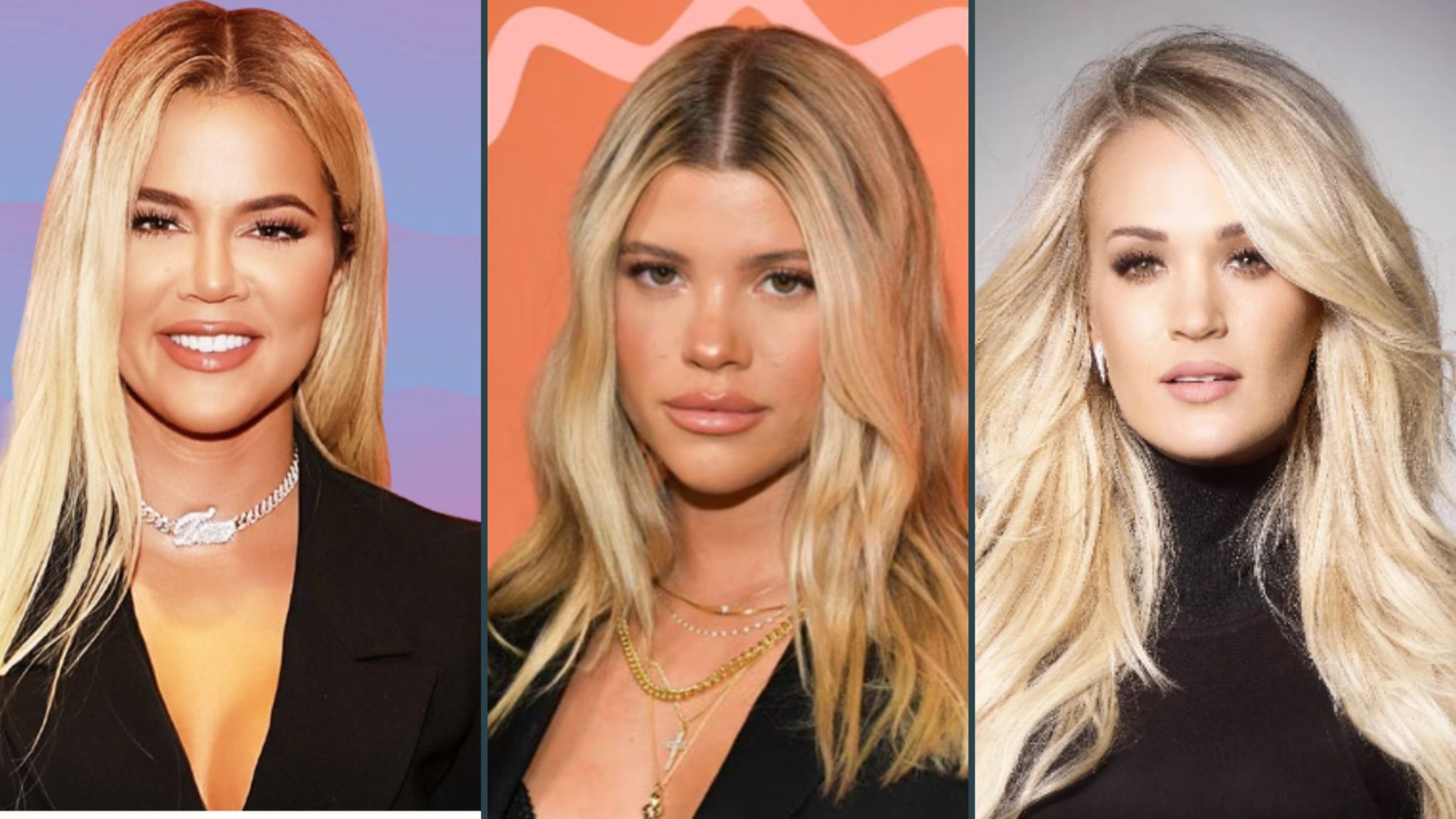 A Fusion of Tradition and Innovation
One of the hallmarks of Mac Duggal's designs is his ability to blend tradition with innovation seamlessly. He draws inspiration from timeless silhouettes and embellishments, infusing them with a modern twist. This fusion results in creations that honor classic elegance while embracing contemporary trends. Whether it's a ball gown with a modern asymmetrical neckline or a traditional saree reinvented with a contemporary color palette, Duggal's designs transcend generational boundaries.
Empowering Women Through Fashion
Luxury fashion is not just about appearances; it's about empowerment. Mac Duggal's designs empower women by making them feel confident, beautiful, and in control. His attention to fit, fabric, and silhouette ensures that each piece enhances the wearer's natural grace and charm. Duggal's commitment to inclusive sizing further reinforces his belief that luxury should be accessible to women of all shapes and sizes.
Embracing Inclusivity
One of the remarkable aspects of Mac Duggal's brand is its commitment to inclusivity. His designs are available in every size, ensuring that women of all body types can experience the luxury and glamor his dress radiates. This dedication to embracing diversity and empowering women is a core value that resonates through his brand.
Conclusion
In the realm of fashion, Mac Duggal's designs stand as a testament to the enduring allure of luxury and elegance. From the grandeur of his runway shows to his ready-to-wear collections, his ability to create flattering pieces of dresses that seamlessly transition from the runway to real life is exceptional. With a celebrity following and a commitment to inclusivity, Mac Duggal's brand continues to define and redefine what it means to be. As long as there is a desire for sophistication and glamor, Mac Duggal's designs will undoubtedly remain a symbol of timeless luxury. So, do not wait anymore and explore your favorite Mac Duggal dresses on sale and save money.