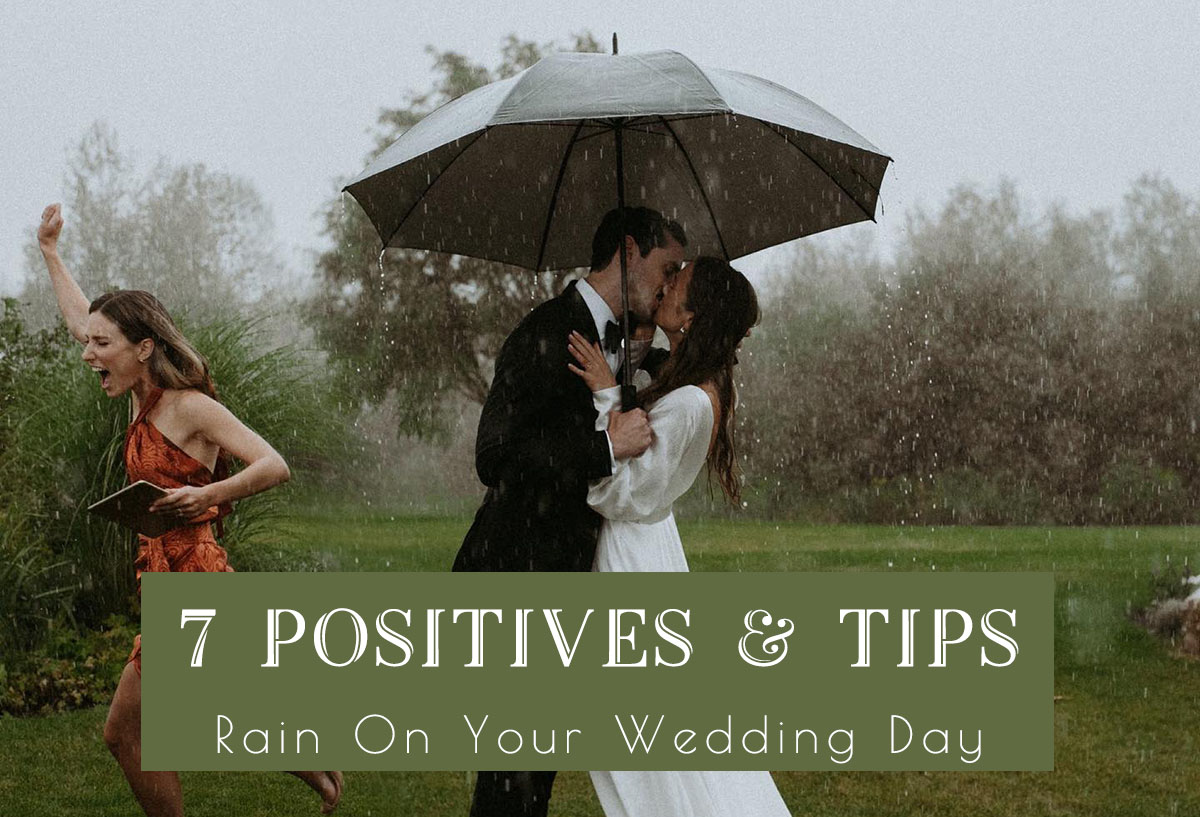 Rain On Your Wedding Day: 7 Positives & Tips
7 Positive Things That Happen With Rain on Your Wedding Day
Some couples will have to cope with the reality of having their wedding day fall on a rainy day. Don't allow the prospect of rain and clouds dampen your enthusiasm for the day's activities until you've considered the positive aspects of bad weather. If it rains on your wedding day, here are seven reasons why that can be a good thing.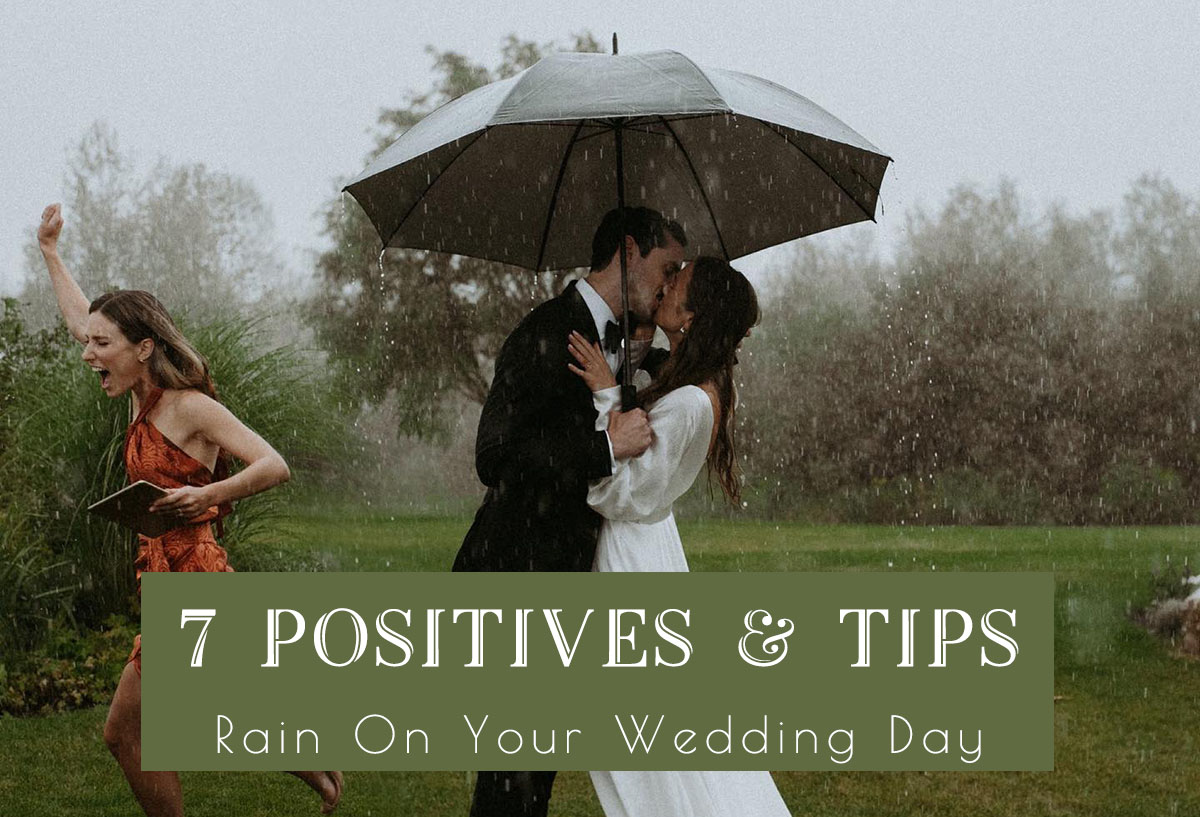 FAQ About Rainy Day Weddings
Is it good if it rains on your wedding day?
After reading our tips, it could turn out to be a positive experience. It depends on your point of view.
Does rain on your wedding day mean fertility?
This is meant as a good luck story, however the weather on your wedding day has no influence on whether or not you will have children.
What to do if it rains on your wedding day?
Don't run from it; rather, welcome it. We've got a lot of good arguments to help you see things differently.
Does rain on your wedding day bring good luck?
People who believe that rain brings good luck are following an old wives' tale. Comforting brides on gloomy days is perhaps where that notion originated.
Is rain on your wedding day ironic?
That's a very great inquiry! It's not truly an ironic circumstance, despite what Alanis Morissette sung about in her song.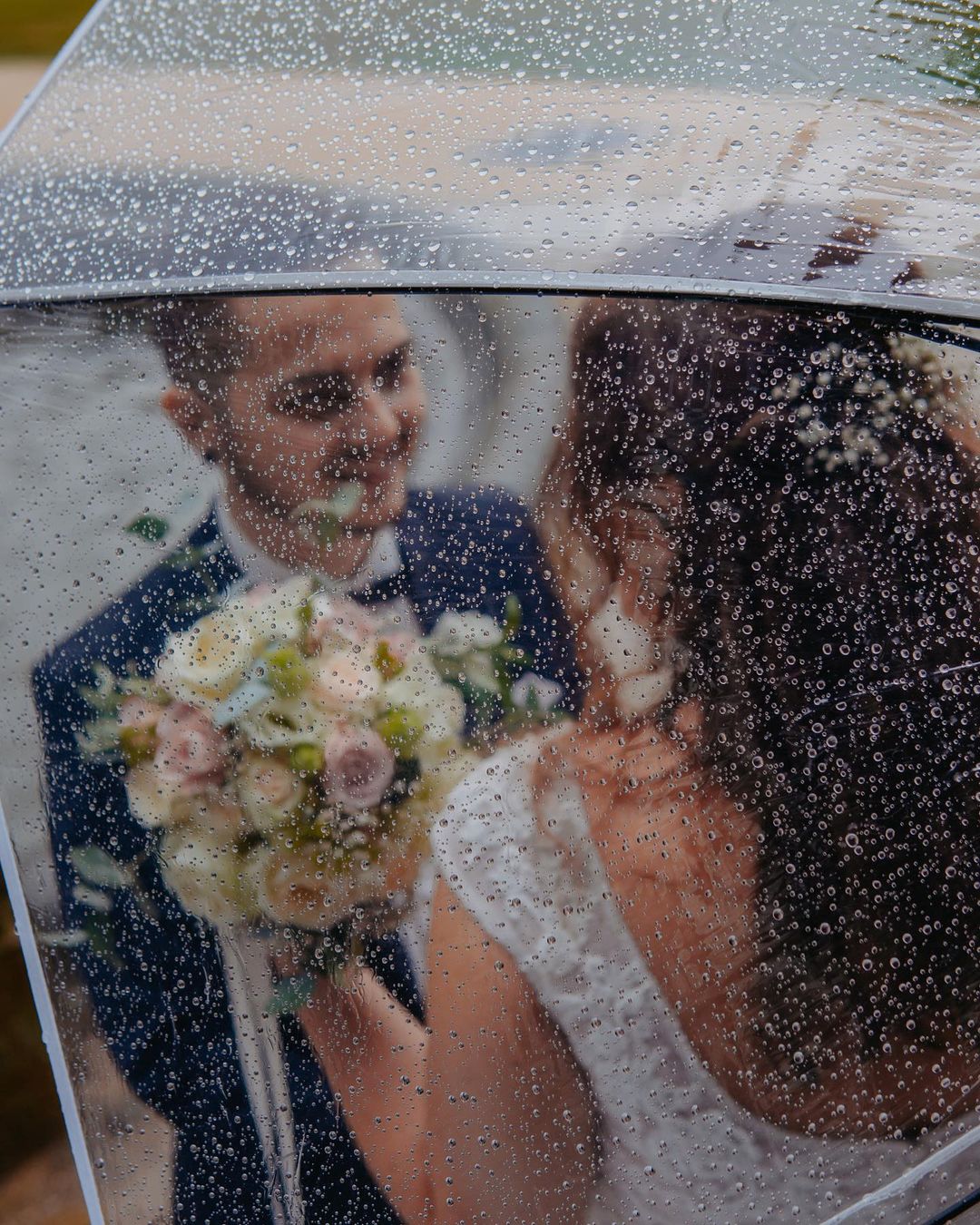 Rain on Your Wedding Day: 7 Positives
Rain on your big day has several symbolic meanings, depending on who you ask. As superstition has it, a rainy wedding spells doom for the happy couple. Still, there are many who think it's a sign of good fortune and an indication that the marriage will continue.
Rain may be the last thing you want on your wedding day, but it can really turn out for the best.
Rainy weddings make for one-of-a-kind photos.
Rainy days have a certain ambiance that is difficult to replicate on sunny ones, what with the mist and the soft lighting. Umbrellas and rain boots, for example, might serve as humorous additions to your wedding day decor.
Your wedding flowers are less likely to wilt.
You may be surprised to learn that many centerpieces end up with heat and wilted flowers by the time your reception begins if your wedding is in the summer or if it is held in a hot region.
That doesn't occur on a rainy day! The combination of cloud cover, a mild temperature, and high humidity makes flowers quite content.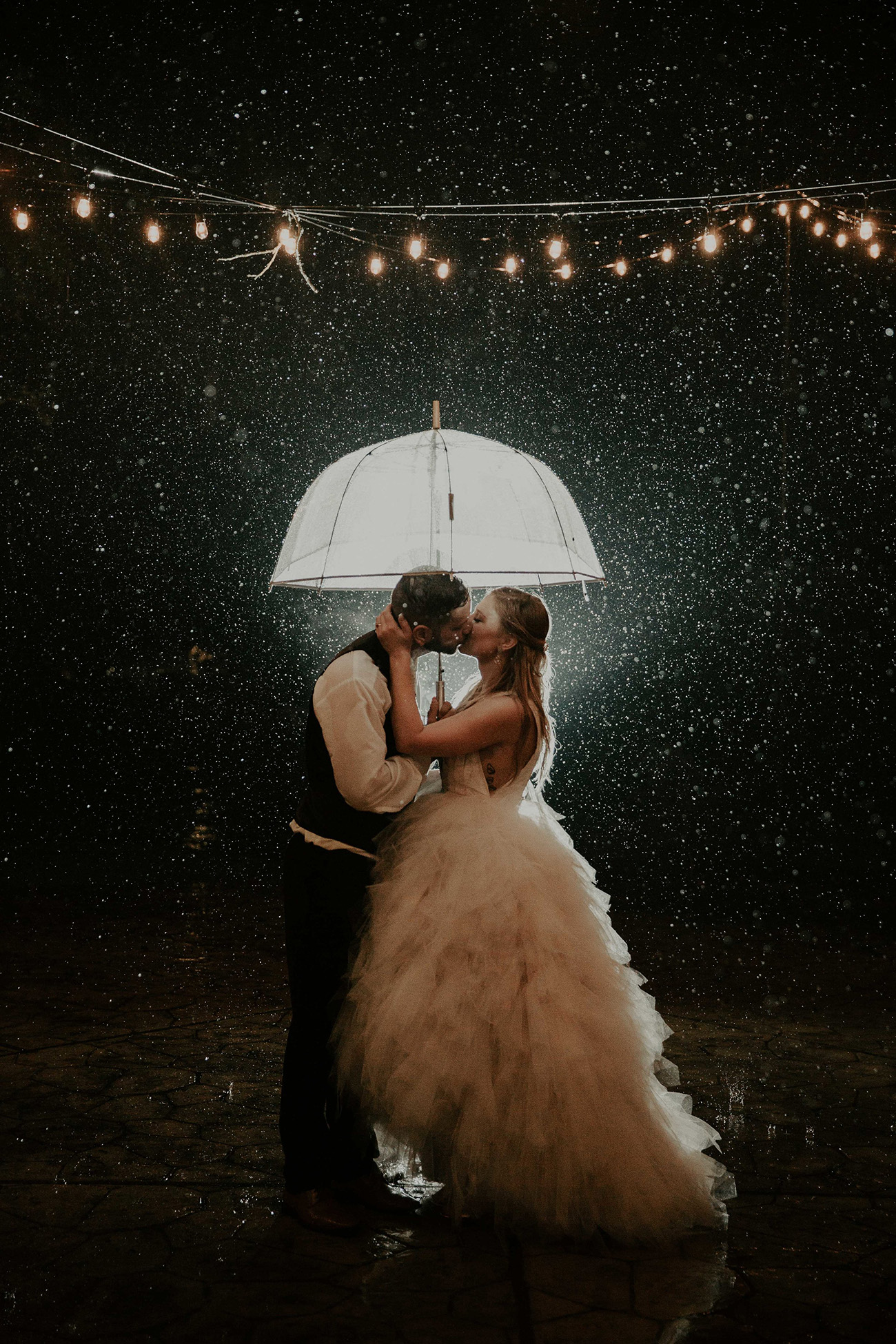 Allergies and pollen are reduced if you have rain on your wedding day.
Having an outdoor wedding on a hot, sunny day may not be ideal if you or any of your guests suffer from allergies. If your wedding is scheduled to take place during peak allergy season, a little rain shower might actually be beneficial.
Rainbows are possible, depending on what time it rains on your big day.
After a severe thunderstorm and torrential rain, what can we expect? Exactly, rainbows! There was never a better excuse to have your wedding or reception outside under a rainbow.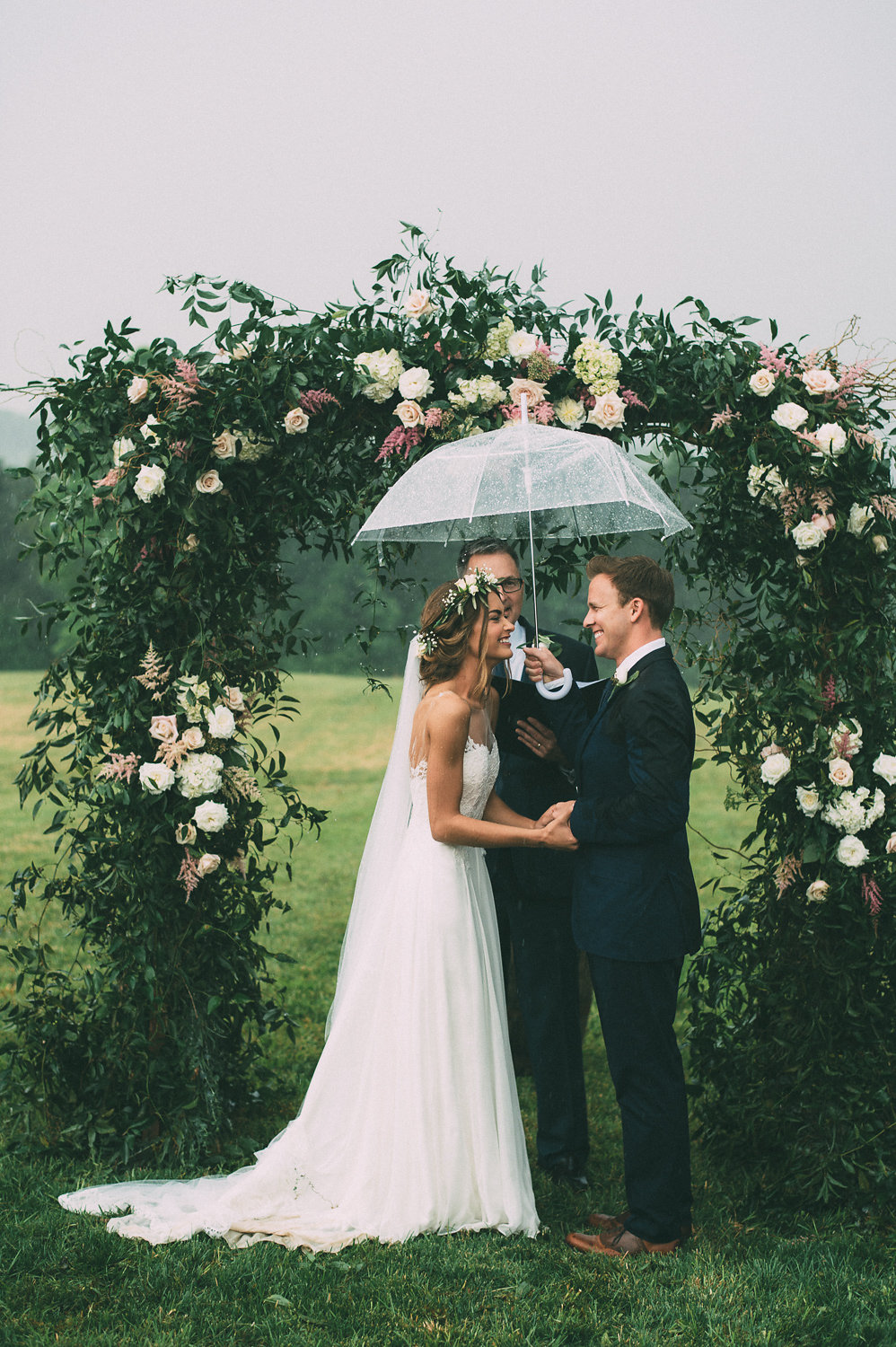 Your wedding vendors will handle things with more care.
The providers will go above and above to ensure everything goes perfectly if it rains on your wedding day. After all, they care about your happiness on your special day and will go to great lengths to guarantee it.
Rain on your wedding day can signify good luck.
Rain during a wedding is often seen as a good omen, and many cultures actually encourage it as a symbol of prosperity. Remember that a gentle rain on your special day is a sign of good fortune if it occurs.
Inclement weather will make for a memorable day.
All of us are familiar with weddings that were canceled due to bad weather. If it rains on your wedding day, however, it will be a day that everyone will never forget. Completing a difficult task in the rain may be entertaining.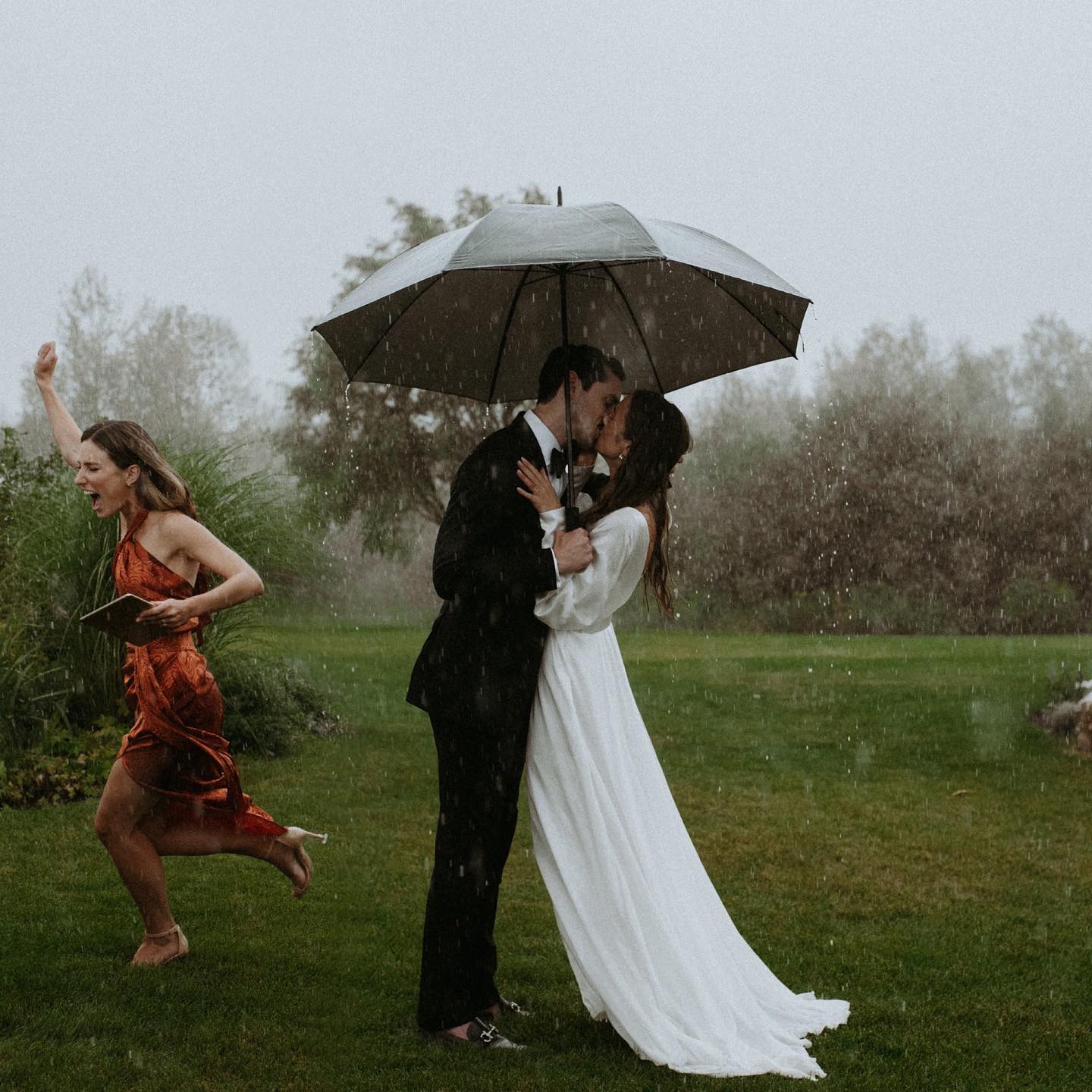 Tips for Handling Rain on Your Wedding Day
If you've spent the better part of a year preparing for an outdoor wedding, you may be praying that the weather holds out. Keep in mind, however, that there are measures you may take in advance to make your wedding day less stressful in the event of rain.
Talk to your venue.Check into other venues and your alternatives for the ceremony and reception.
Embrace the rain.Don't freak out if it rains on your wedding day; it's not the end of the world.
Stay positive.It's important to have a sunny disposition even if you're experiencing what could seem like a rain on your parade. Whether it's a few drops or a downpour, rain won't ruin your big day.
An unlucky downpour on your wedding day could seem catastrophic at first. If it does rain on your wedding day, I hope this helps you see the silver lining.
Keep our tips in mind for when you really need it.