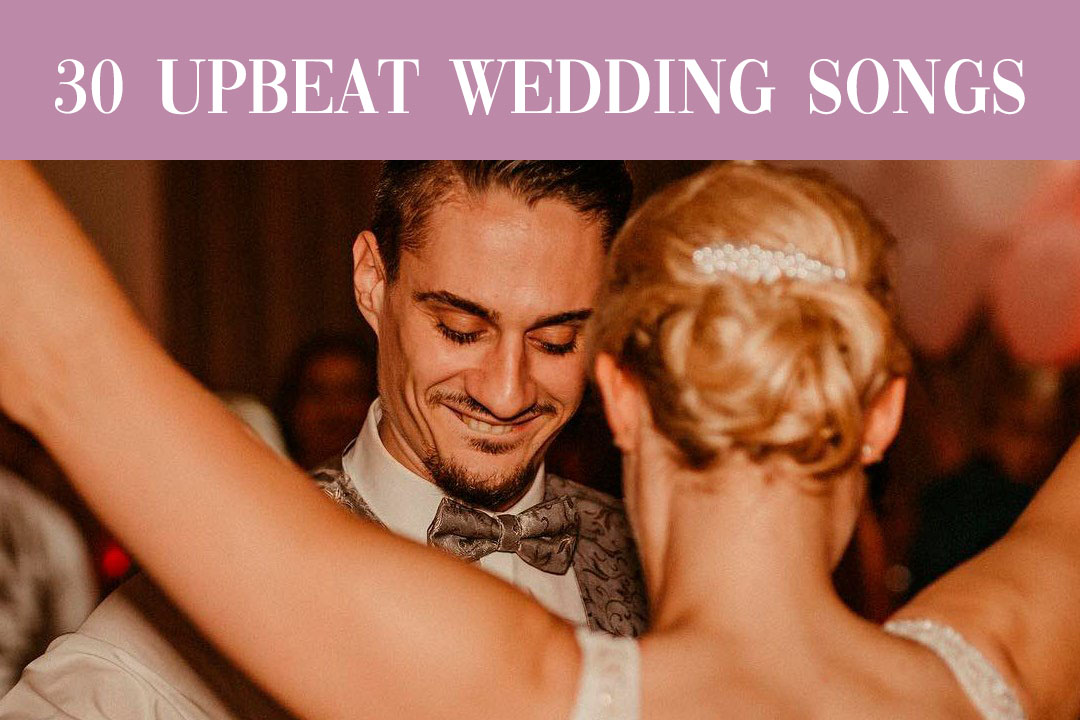 30 Upbeat Wedding Songs to Play at Your Wedding 2023
Your wedding day is a once-in-a-lifetime event, and the music you choose can help set the tone for the entire celebration. Upbeat songs are a great choice for weddings, as they can help create a fun and energetic atmosphere for you and your guests.
In this article, we've compiled a list of 30 upbeat wedding songs to help you choose the perfect tunes for your big day. From classic hits to modern pop favorites, these songs are sure to get your guests moving and add some extra excitement to your celebration.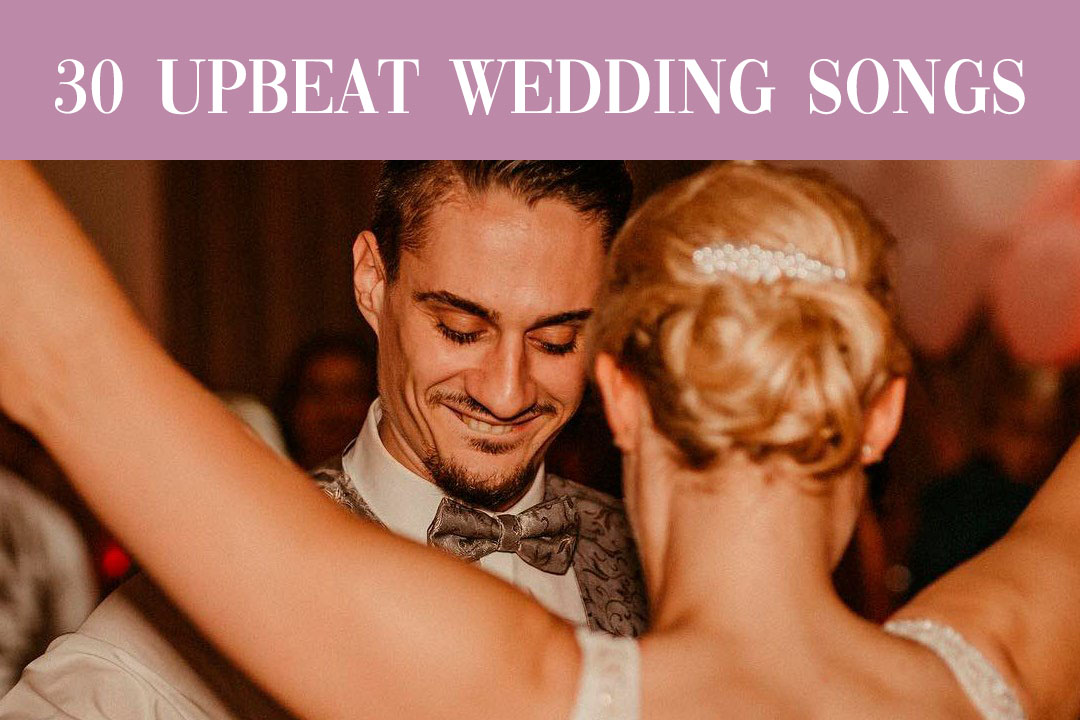 Couples who are getting married often want to make sure their wedding music is full of upbeat love songs that they can dance to. Here are 3 best upbeat wedding songs that any couple can enjoy.
Best Upbeat Love Songs
There's nothing quite like a love song to put you in a good mood. Whether you're in a new relationship and feeling all giddy, or you've been with your partner for years and want to celebrate your love, upbeat love songs are a great way to do it.
From classic hits to modern bangers, this list of the best upbeat love songs has something for everyone. So put on your dancing shoes and let these catchy tunes fill your heart with joy.
Shut Up and Dance by Walk The Moon
There's no beating around the bush with this 2014 smash hit. This fast beat forces you to the dance floor in a truly positive way. The best part? There's absolutely no wrong way to dance to it.
I Gotta Feeling by Black Eyed Peas
This is a great song to kick off the night with and paint the picture of things to come. Most guests will be indulging in some hopping and fist-pumping, but major bonus points for those who pull off the Just Dance video game choreography.
Yeah! by Usher
It's crazy how a single word can instantly transport you back to the early 2000s club scene. It's nearly impossible to not be completely optimistic when this track hits, and almost as impossible to get that distinctive electronic beat out of your head.
Happy Upbeat Love Songs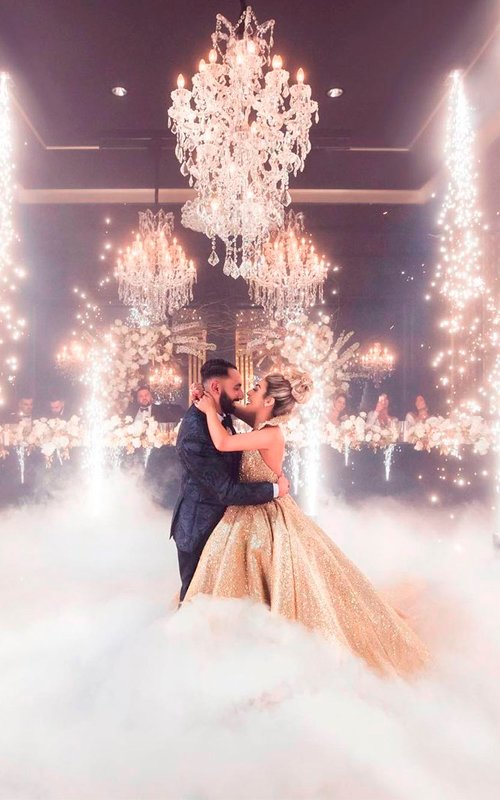 It's a good idea to create a playlist that will reflect the people you love and the love you have for them. The wedding is a time to celebrate love and the upshot of that is that the music should be upbeat and fun. Depending on the songs you choose, it will bring an uplifting vibe to the entire party and leave the couple with a plethora of good memories in their memory banks.
I Believe in a Thing Called Love by The Darkness
Although this is no longer on today's Top 30 list, we're willing to bet that there's at least one guy on the guest list who's going to test out his falsetto skills once this song drops.
Footloose by Kenny Loggins
There's no way you can get away from a reception that doesn't feature some well-known classics. Footloose is one of the best upbeat weddings dance songs out there, and guests from all generations will love it.
You're the One that I Want by Grease
Another golden oldie – yes you should have more than one – comes to us courtesy of John Travolta and Olivia Newton John's iconic roles in Grease. Anyone under 30 will love to dance to this, and there's a good chance that guests older than that know the choreography.
Upbeat Wedding Songs For The Reception Entrance
Upbeat wedding love songs are the perfect way to welcome your guests to the reception.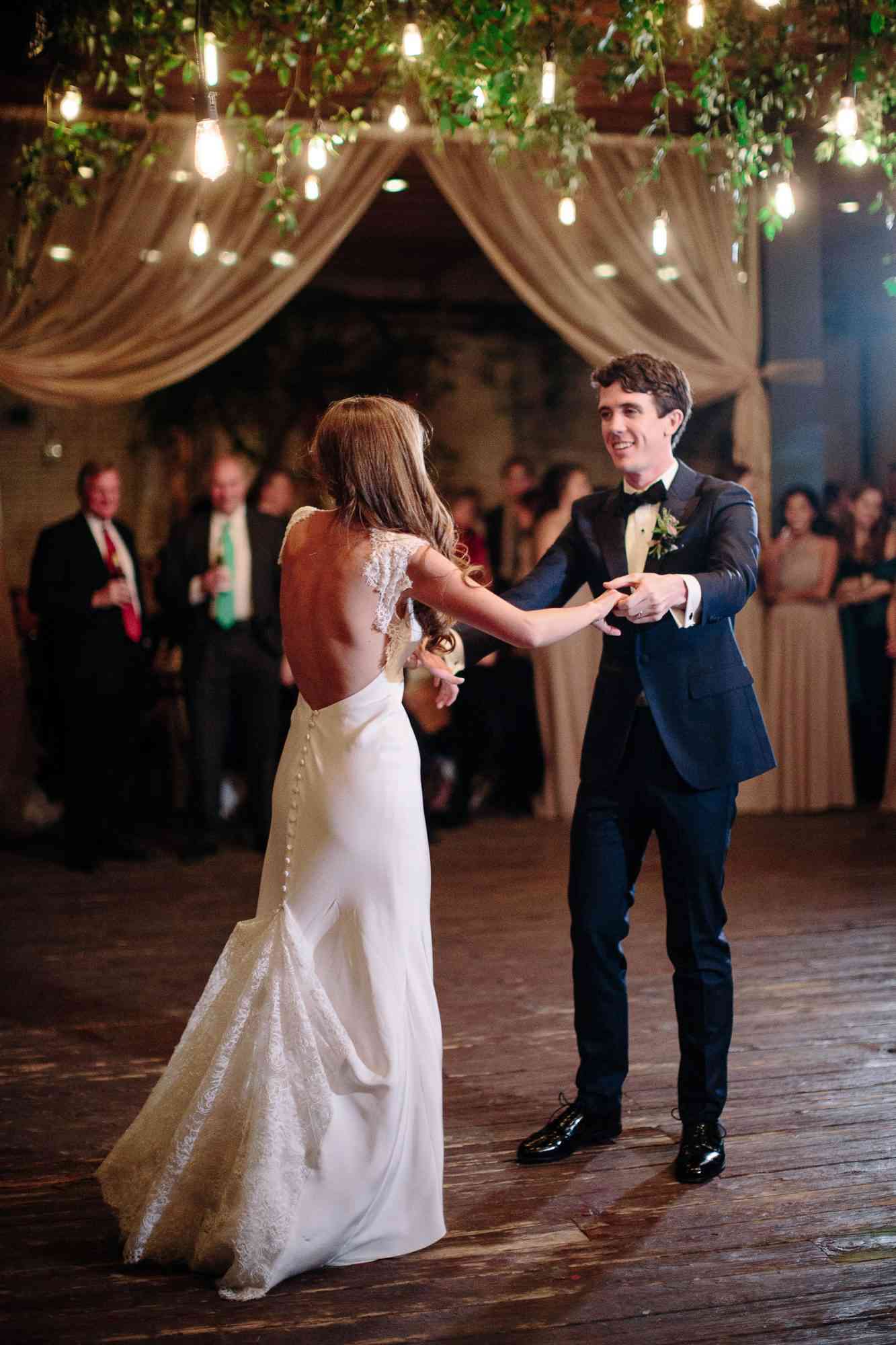 Whatever kind of wedding you are having, you deserve a memorable and upbeat entrance. For this reason, the following songs can be the perfect match. You can choose one of the following 3 songs, or mix and match them to come up with one perfect entrance for you and your partner.
I Wanna Dance With Somebody (Who loves me) by Whitney Houston
Whitney Houston is well known for powerful love songs, and this one happens to be one of those timeless upbeat love songs that will remain popular for generations to come. Walking into the reception hall with this song playing encourages guests to recall their own love life and celebrate yours.
Crazy in Love by Beyonce feat. Jay-Z
Normally your guests will walk through the reception hall doors. Play this song, and they'll strut. If you have to choose just one upbeat song for a wedding, this is the one. It's lyrically positive, easy to dance to, and features iconic pop royalty. You can't go wrong.
Best Day of my Life by American Authors
This isn't your typical pop song. There's no mention of the club or shaking your booty. It's a wholesome song fit for any family member. Best of all, it's an accurate premonition of how the night will end for the happy couple.
Upbeat First Dance Songs
We'll take you through a list of wedding songs that we've selected as being just great to get you in the mood and to make your party a success. Our first dance songs are all just upbeat enough that you won't want to stand too still while they're playing because you'll want to get up and dance. That's what a good first dance song is supposed to do: get you up and bouncing, not sitting still.
Downtown by Macklemore & Ryan Lewis
The charm of this song comes from how atypical the subject matter is. Much like many other Macklemore songs, he's able to take the mundane and transform it into something magical. This is a perfect choice for a first dance since, before you met you were just normal people. Together, you're something magical.
Can't Stop The Feeling by Justin Timberlake
These lyrics are literal. The second you hear the open bar there's no way to stop the feeling of dancing and, due to the circumstances, plunge into love; another upbeat wedding first dance song choice.
Raise Your Glass by Pink
To raise your glass is to celebrate. Although Pink isn't singing about traditional "happily ever after" love, the lyrics portray unbreakable defiance to compromise. As you dance to this you're forced to believe that life is perfect just the way it is.
Fast Love Songs To Dance To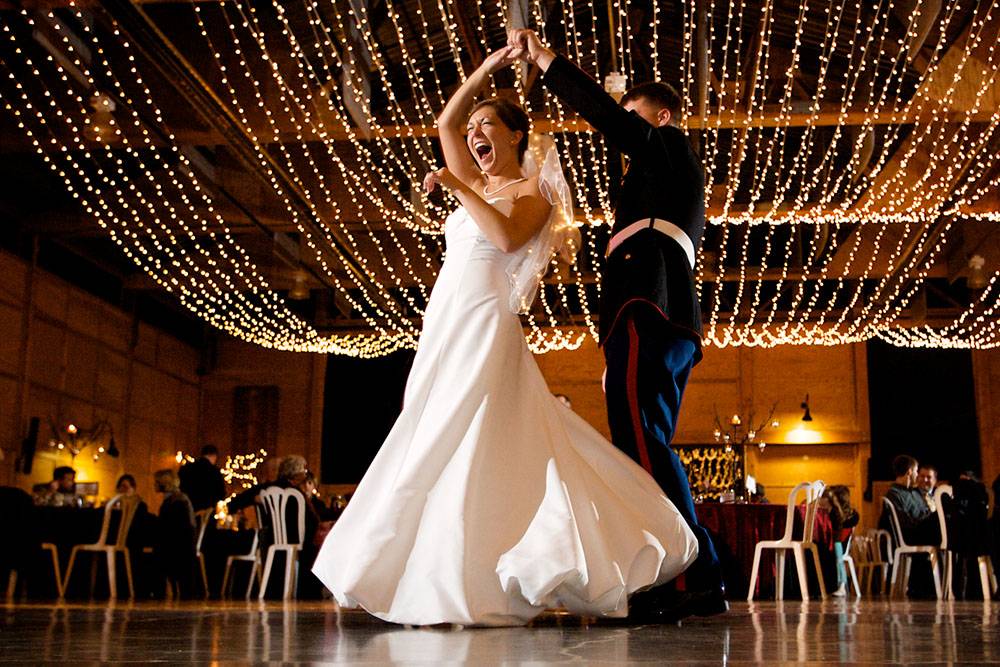 We Found Love by Rihanna ft. Calvin Harris
Finding love in a hopeless place rings true for a lot of couples, perhaps even the bride and groom. But that's not the point. The point is that this is a real crowd pleaser and, regardless of the decade you frequented the clubs, allows you to show off your moves.
Taki Tak by DJ Snake feat. Selena Gomez, Ozuna, and Cardi B
There's just something about Latin music that connects directly with your soul. When you combine that rhythm with today's top pop artists you get an overwhelming desire to learn how to salsa.
24K Magic by Bruno Mars
By the end of the night, you're going to feel like a million dollars, making 24K Magic the perfect song to play towards the end of the night. This is most definitely a 'hands waving in the air' type of song that your guests will love.
If you're looking for some uplifting wedding songs to play at your ceremony, we've got you covered. From Bruno Mars to Ed Sheeran, we've compiled 30 of our favorite up – beat tunes that will get everyone on their feet and dancing the night away. So what are you waiting for? Commit and find out how these songs can help make your wedding day perfect.