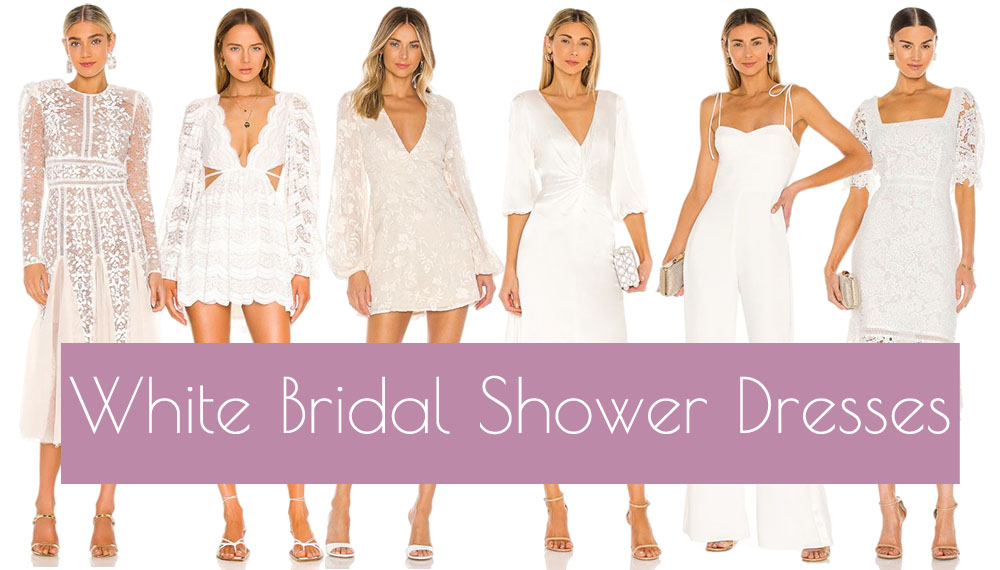 50 White Bridal Shower Dresses For Brides 2023
You've spent a lot of time finding your dream wedding dress, but a bridal shower dress is another look you'll want to spend a good amount of time thinking about, too. As one of the most photographed outfits you'll wear as a bride-to-be, you'll want to choose a silhouette that stays true to your bridal style.
This season, feminine silhouettes with puffed sleeves, delicate lace details, and square and off-the-shoulder necklines are majorly on-trend, all of which are perfect for a fashion-forward bridal shower look. If you'd prefer a classic look, then you will like the little white dresses. If you want to crave color, go for a floral or even gingham print dress—there's no hard rule that says you have to wear white to your bridal shower. If you're a casual bride-to-be, a sundress in easy breezy fabrics like linen and cotton is an effortlessly chic choice.
Read on for the best white bridal shower dresses for every bridal style on a budget.
Lace Bridal Shower Dresses
The lace style is a classic and elegant choice for bridal shower dresses. Thinner, finer laces complement the bridal vibe while floating over the body. Alençon lace is a delicate and airy material that pleats at the waist after its fitting is finished. Alençon lace is usually more delicate and light than the other lace materials that are typically more durable and heavy.
White Lace Short Sleeve Dress $79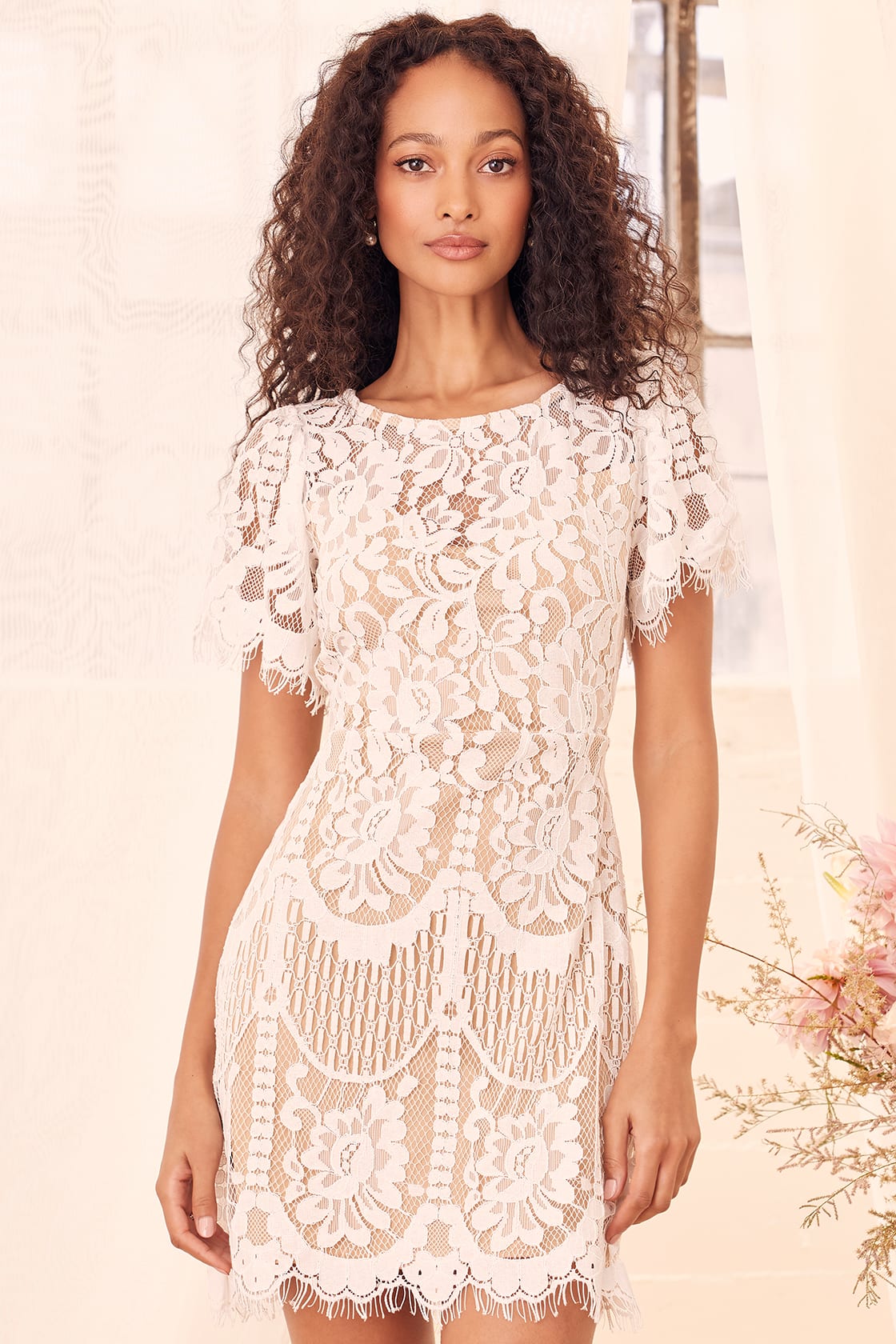 Lovely eyelash lace, atop a nude lining, shapes a rounded neckline, and fluttering, sheer short sleeves.
White Lace Midi Dress $70 XXS~3XL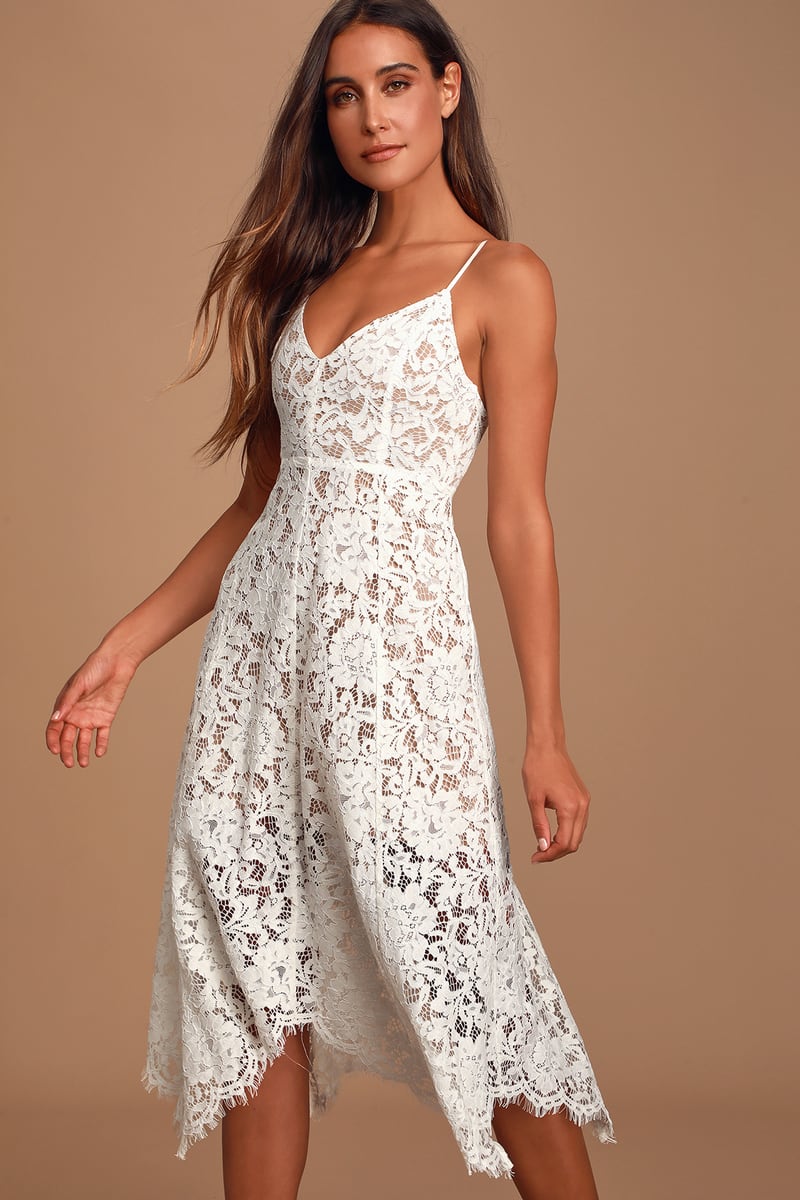 Floral eyelash lace overlay tops a nude stretch knit liner across a triangle bodice with princess seams, and hidden boning.
White and Nude Lace Trumpet Hem Midi Dress $70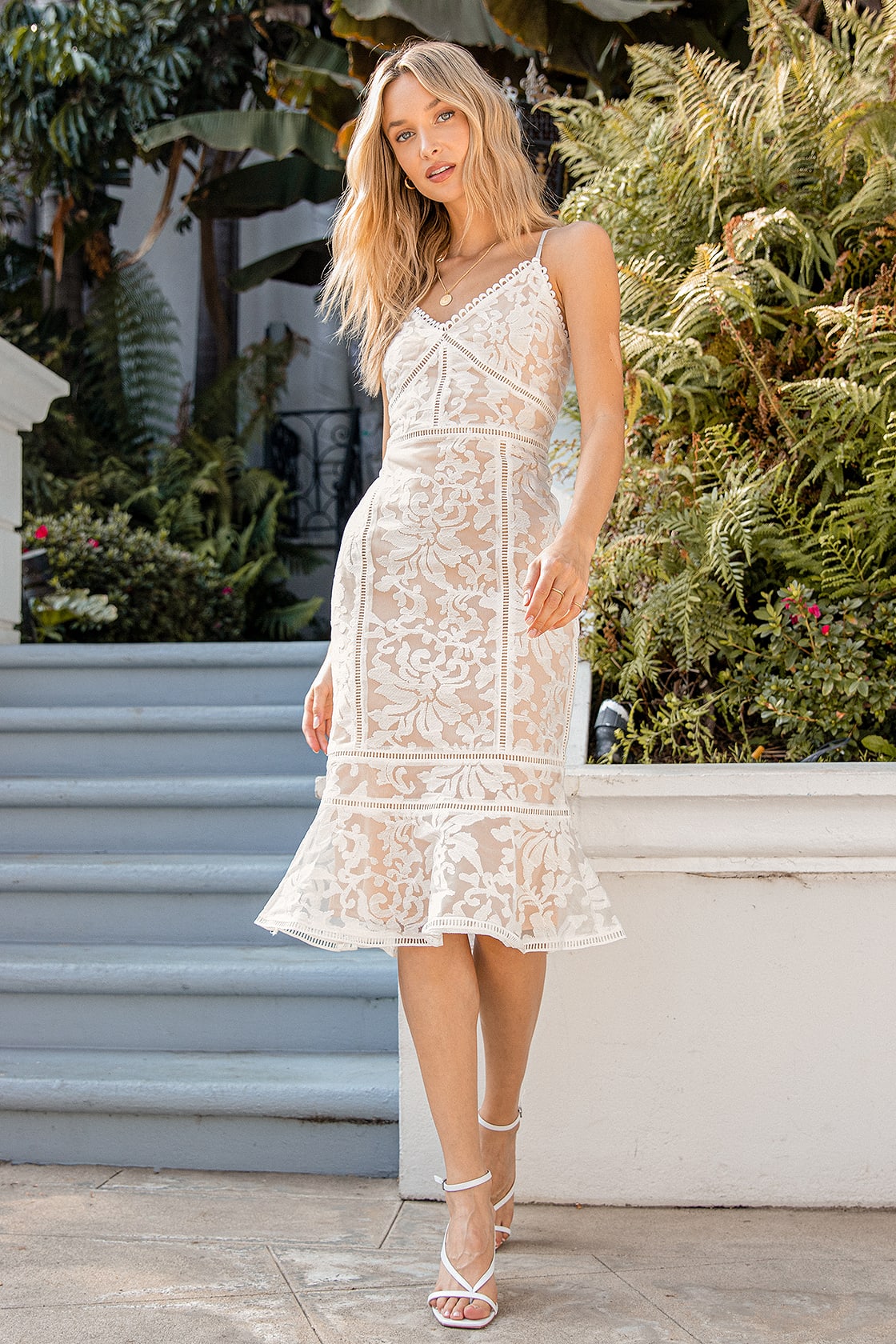 Stunning white lace and crochet overlay sweeps across a light nude liner that forms a V-neckline, sleeveless, darted triangle bodice, and fitted waist accented with a section of pierced crochet lace for a sultry touch.
Long Sleeves Bridal Shower Gowns
If you've got that perfect girl on your hands and are still looking for her dress, these long-sleeved bridal shower gowns can be an elegant choice.
Ruffle Mini Dress with Back Tie $159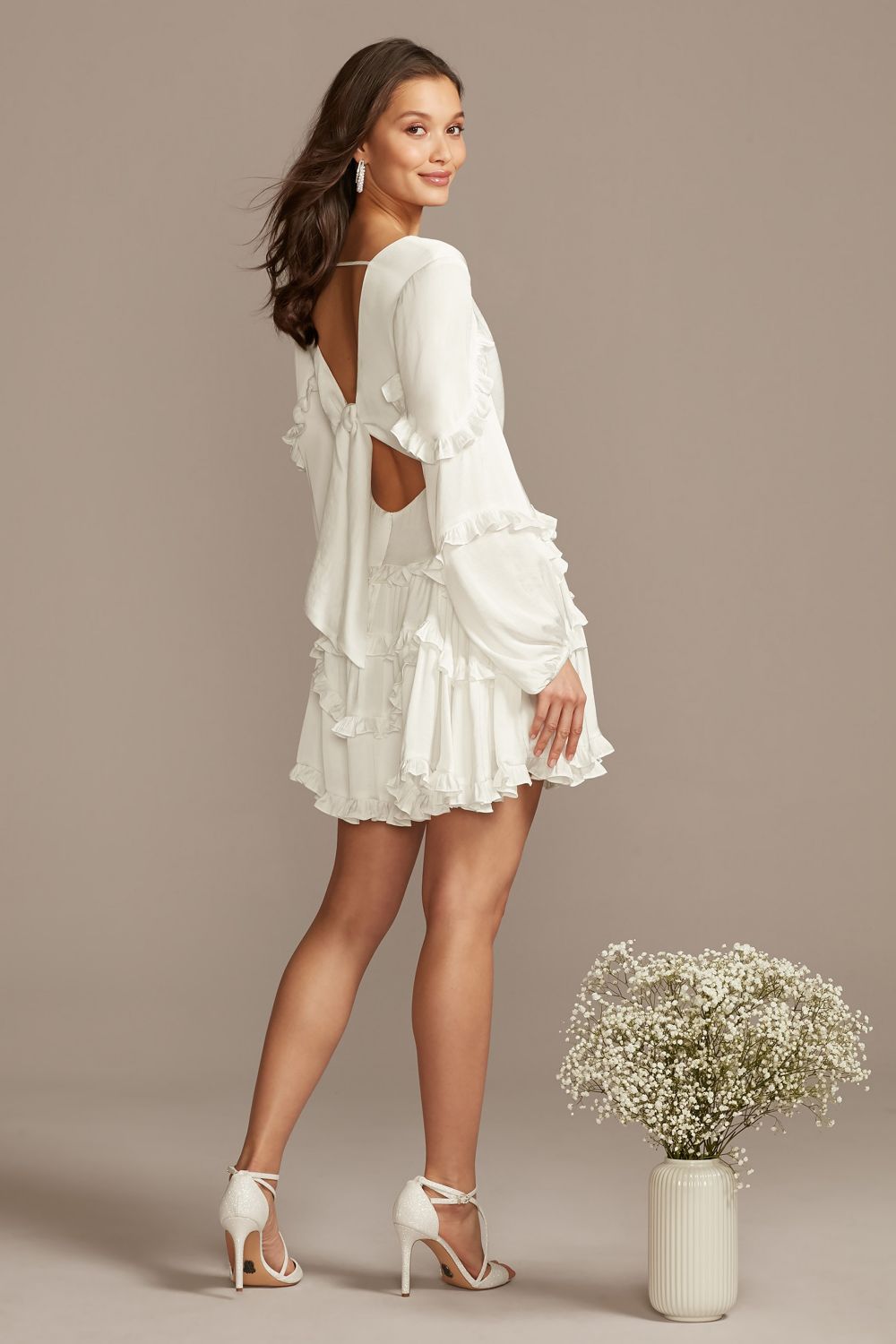 Perfect for any wedding event or a warm-weather honeymoon, this billowy little white dress exudes boho vibes with its sweet ruffle accents, whimsical balloon sleeves, and sexy keyhole tie at the back.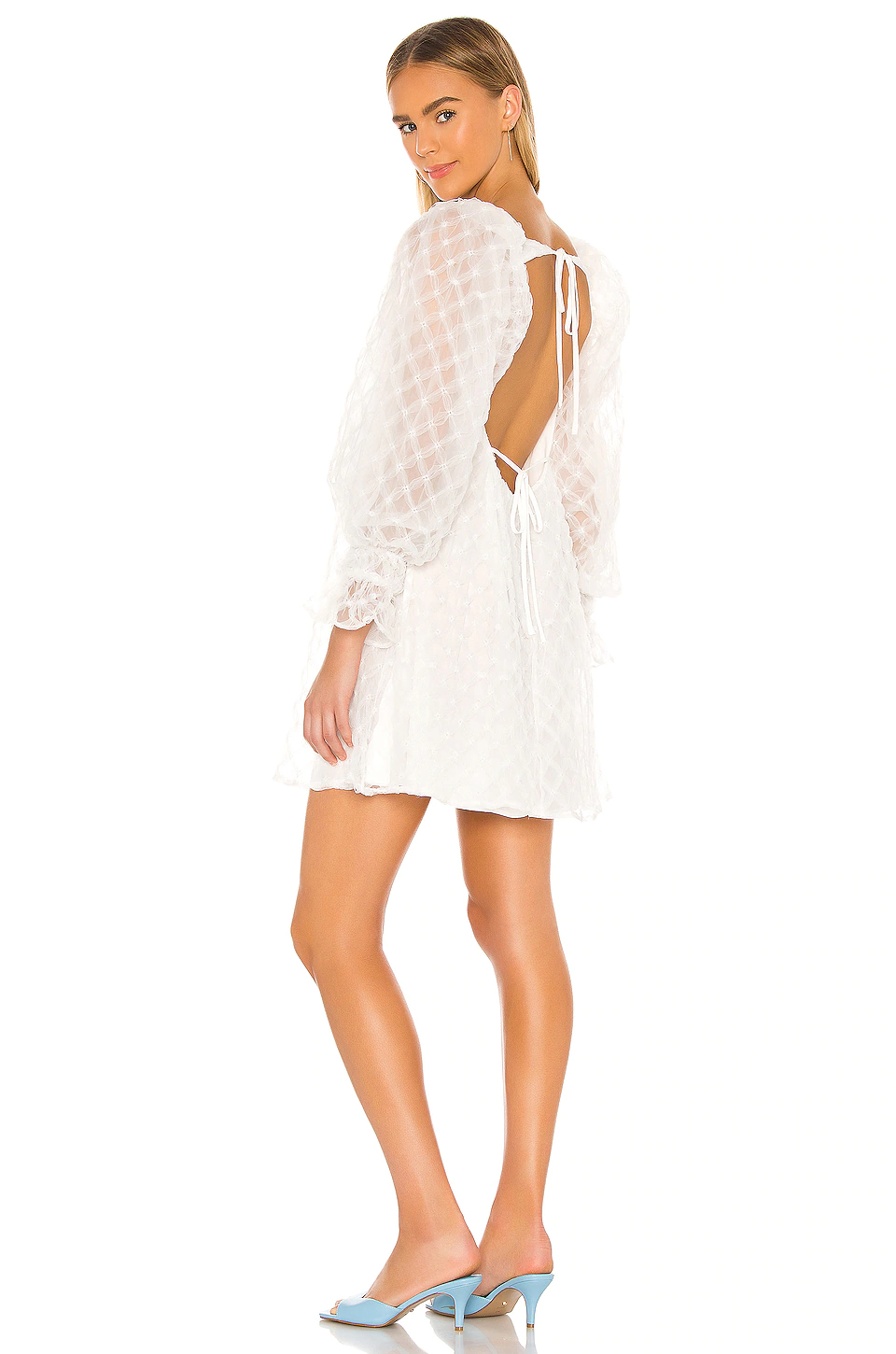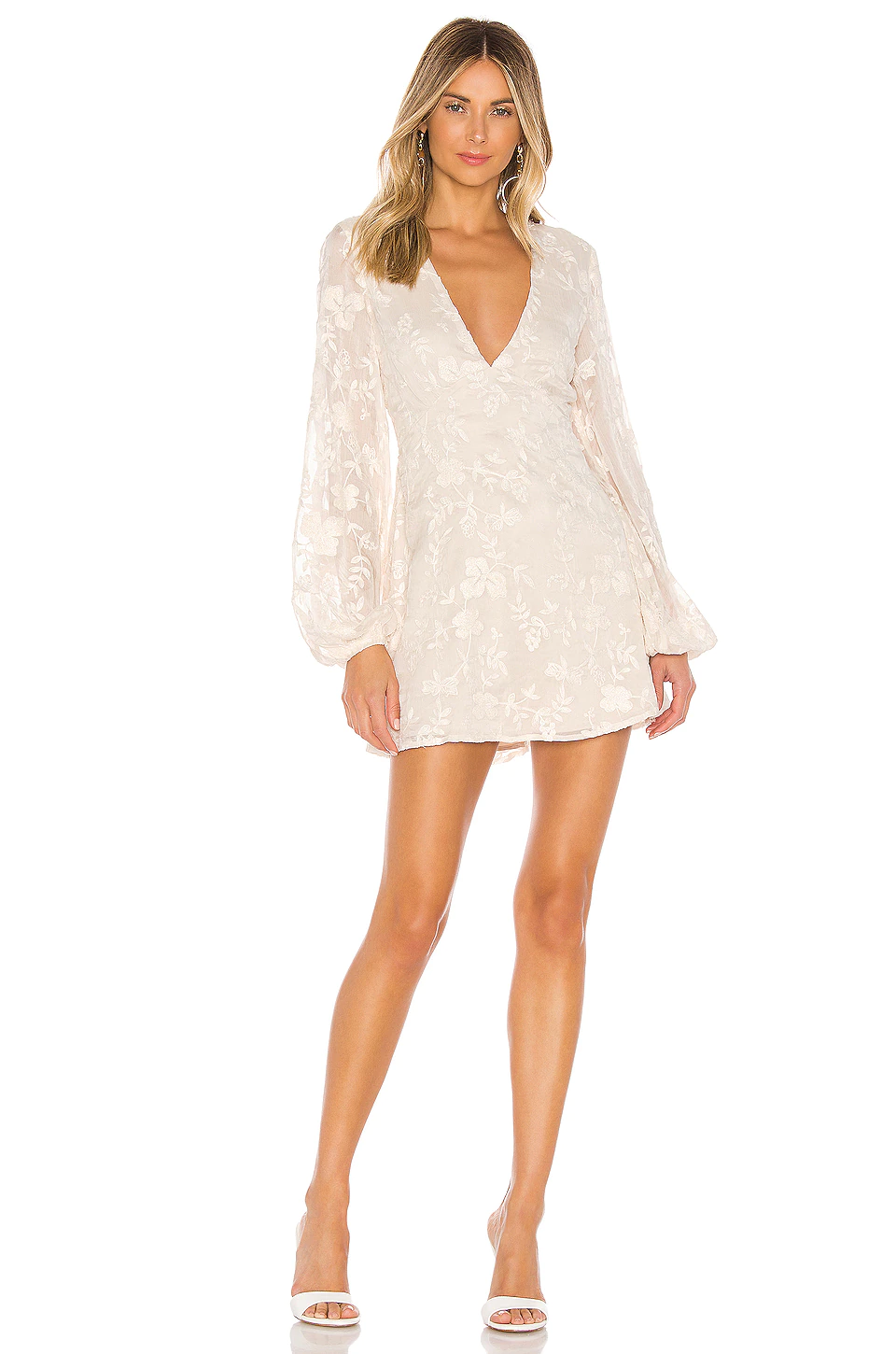 Short Bridal Shower Dresses
If you're looking for a short bridal shower dress, we have something for you! The short bridal shower dress can be perfect for spring and summertime parties. Who doesn't love a light, airy romantic occasion? Add these to your bridal shower selection today!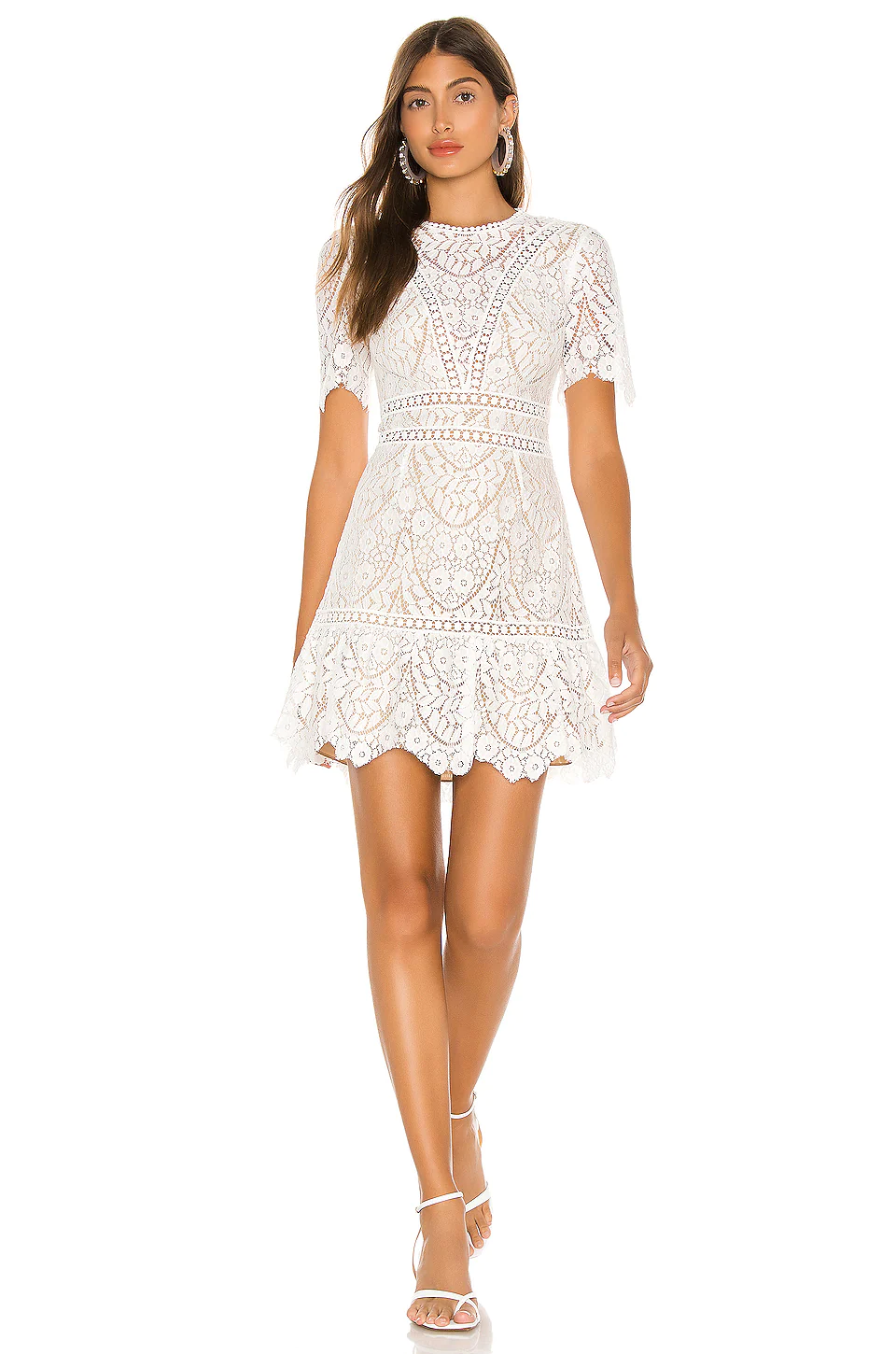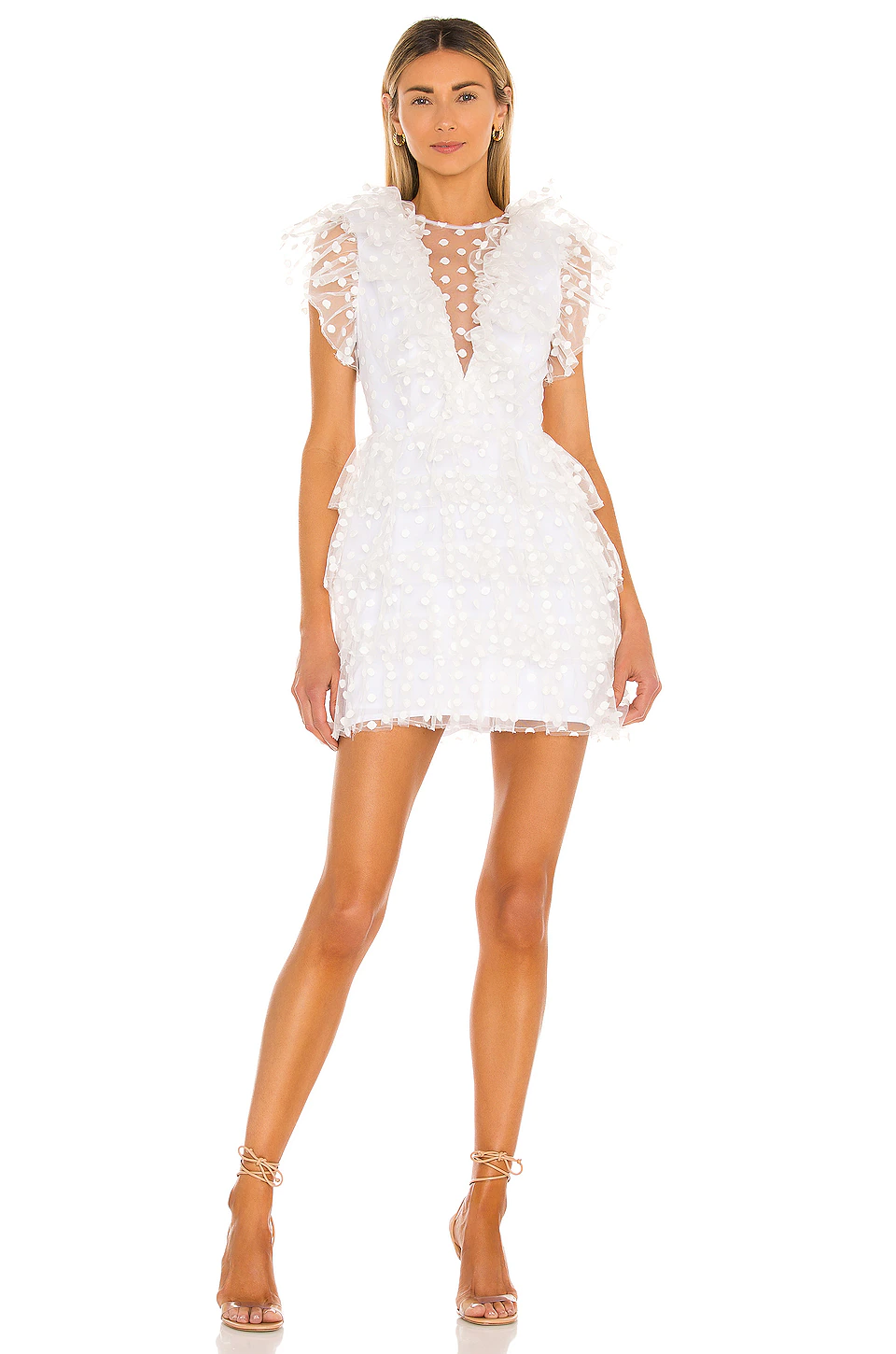 Suri Sleeveless Mini Dress $72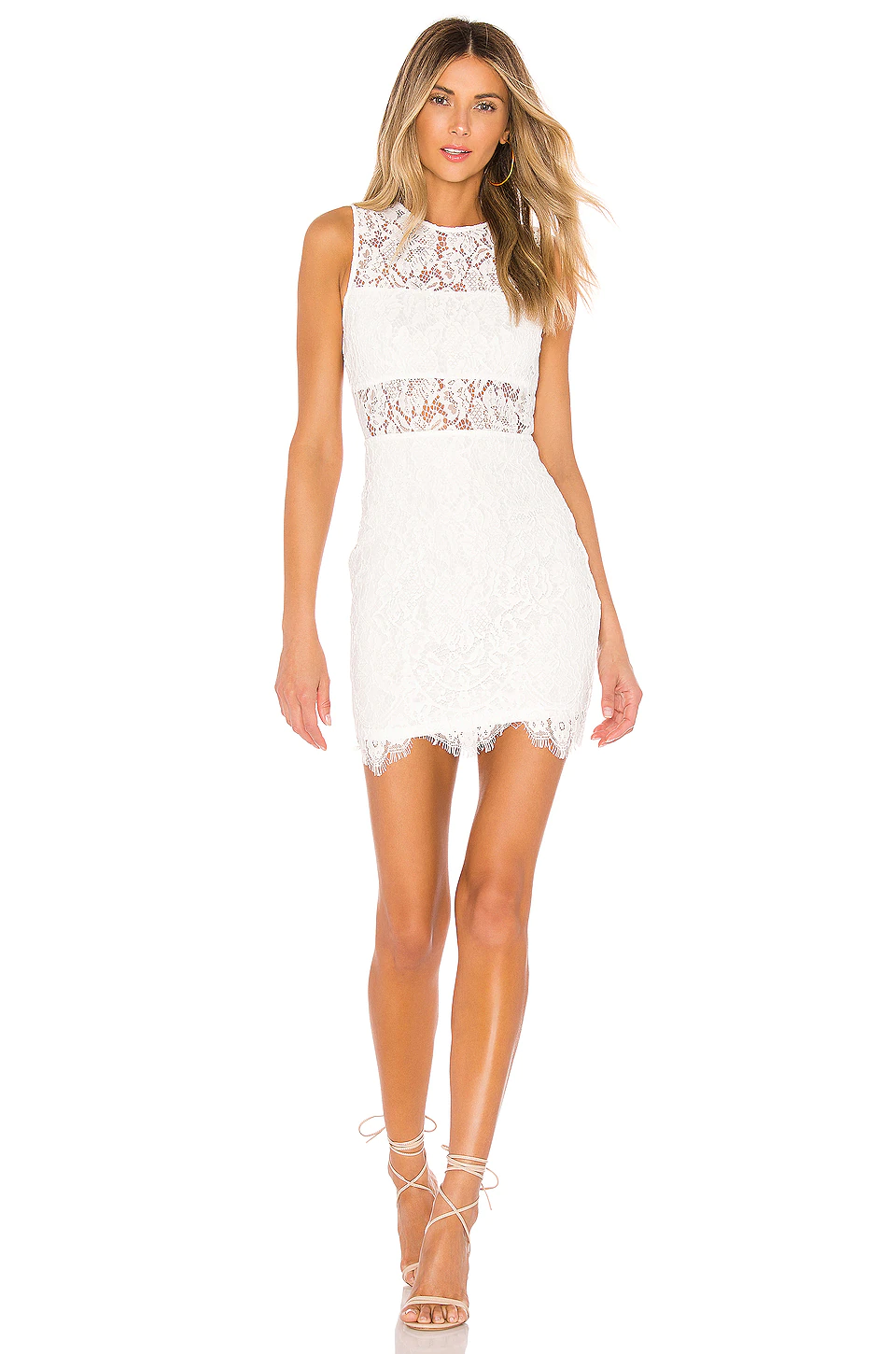 Long Dresses for Bridal Shower
The dress trends for bridal showers are going to be very different in 2023 than they are right now. White dresses have been trending for bridal parties for quite a long time and it won't be changing too much, but it could be that long, flowing lace gowns and dresses will be making a comeback, too!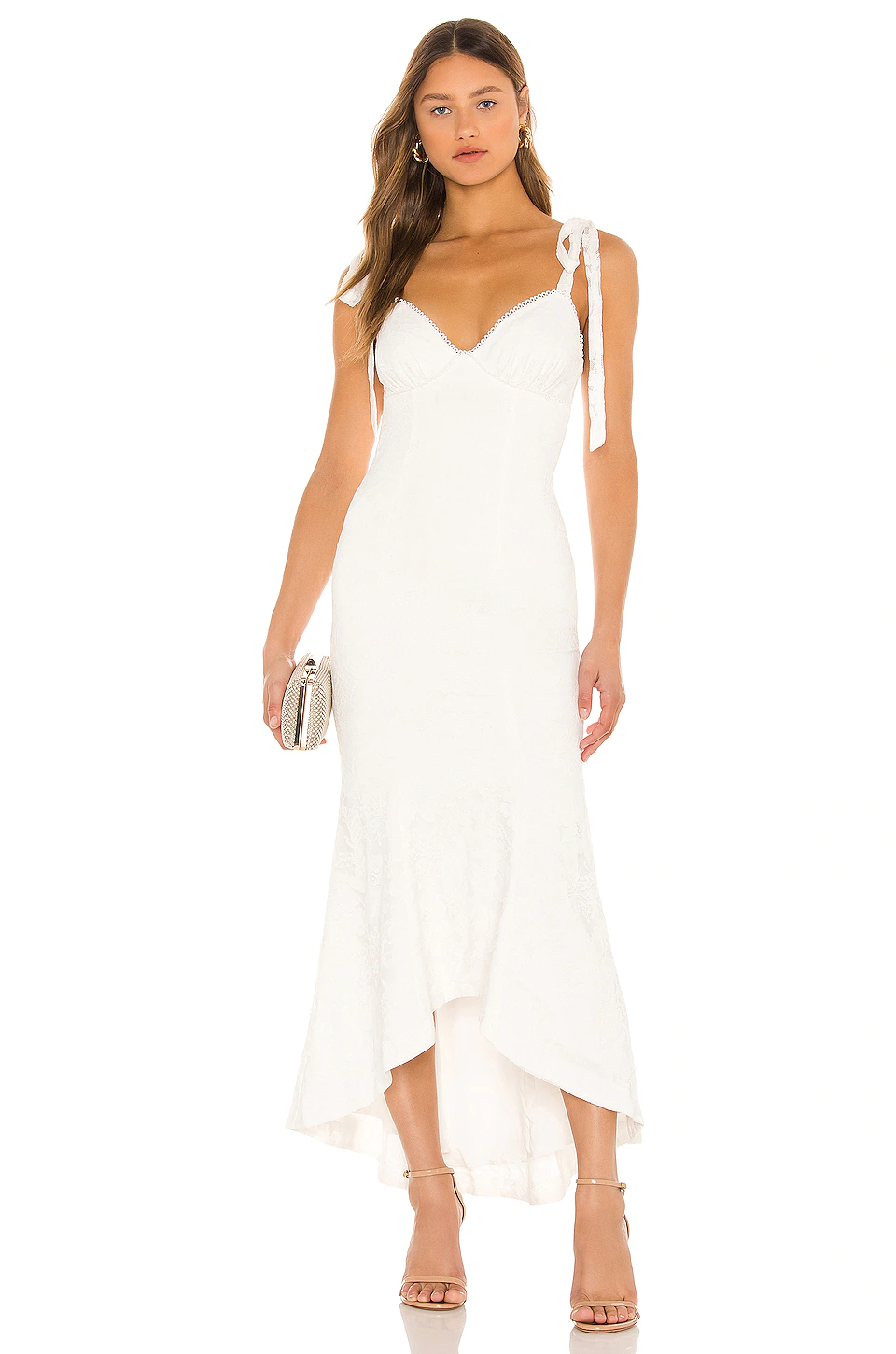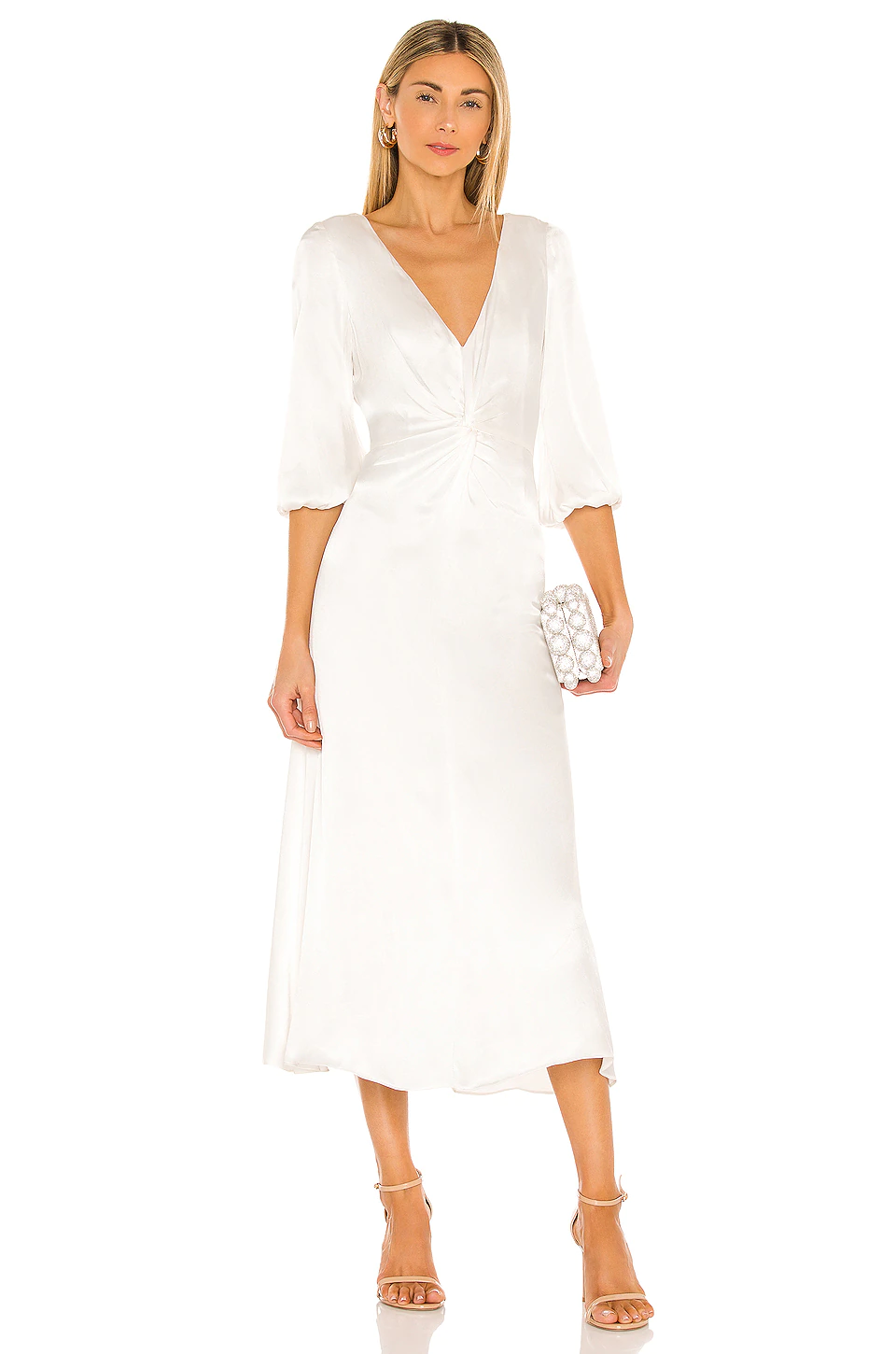 100+ White Bridal Shower Dresses: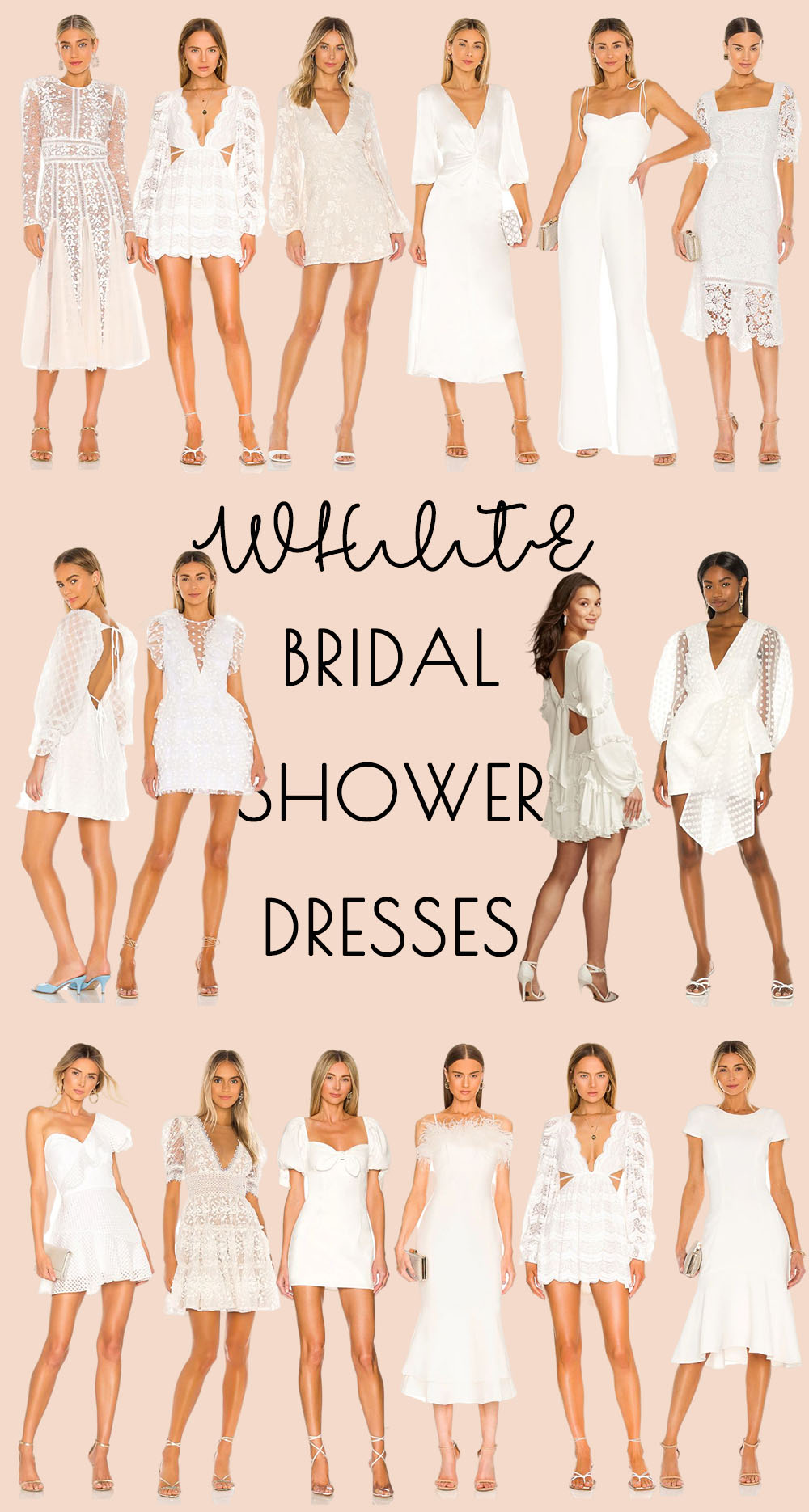 If you're in the market for a  white bridal shower dress, we hope this list of 50 white bridal shower dresses for brides 2023 has been helpful. Whether you're looking for something classic or fashionable, there's sure to be something on this list that will fit your needs. And if you need any help finding the perfect dress, be sure to let us know!