15 Best Affordable Wedding Venues in Utah
Planning a wedding can be both overwhelming and expensive. There are so many details to narrow down, but deciding where to get married is one of the most important decisions you can make. If you're looking for affordable wedding venues in Utah that combine style, scenery, elegance, and impact, we've got you covered! In this blog post, we'll explore ten of the most affordable wedding venues in Utah that will make your special day unforgettable without breaking the bank.
The Gathering Place
Located in Salt Lake City, The Gathering Place offers a stunning venue at an affordable price. With its elegant architecture and versatile event spaces, you can customize your wedding to fit your unique style. The venue also provides on-site catering, saving you the hassle of hiring external vendors. The Gathering Place is known for its exceptional service and attention to detail, making it a popular choice among budget-conscious couples.
The White Shanty
Located in Provo, Utah, The White Shanty is a unique indoor wedding venue with industrial chic meets barn aesthetics. This venue offers wide-open space for various setup options and includes wood farmhouse tables, chairs, venue attendants, parking, and pre-hung lights in their wedding packages.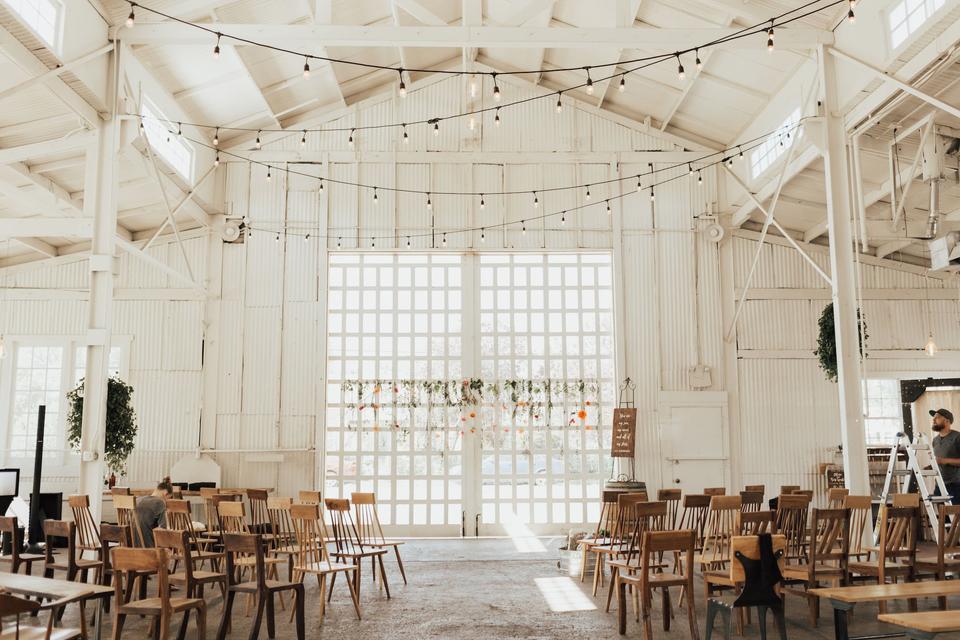 Willow Springs Event Center
Situated in Springville, Utah, Willow Springs Event Center offers a beautiful setting for your dream wedding. Exchange your vows outside on the patio with a mountain backdrop and then continue the celebration in the elegant Ballroom. They offer various all-inclusive wedding packages and add-ons such as decor packages, a wedding coordinator, a photo booth, and wedding invitations.
Wheeler Historic Farm
If you're looking for a rustic and charming wedding venue, Wheeler Historic Farm in Murray is an excellent option. With its historic barn and picturesque surroundings, this venue offers a serene and romantic atmosphere for your special day. The venue provides several affordable wedding packages that include catering options, making it a convenient choice for couples on a budget.
Highland Gardens
Located in Highland, Utah, Highland Gardens offers both indoor and outdoor spaces with a unique garden feel. With a ceremony room, a main reception hall featuring a live indoor garden, and an outdoor waterfall, this venue provides a picture-perfect backdrop for your wedding. Highland Gardens also offers all-inclusive packages, including tables, chairs, linens, centerpieces, and a sound system.
The Riverwoods Conference Center
Located in Logan, Utah, The Riverwoods Conference Center is the largest event center in the area, offering both indoor and outdoor spaces. With several rooms and patios surrounded by lush trees and water features, this venue provides a variety of options to create your dream wedding.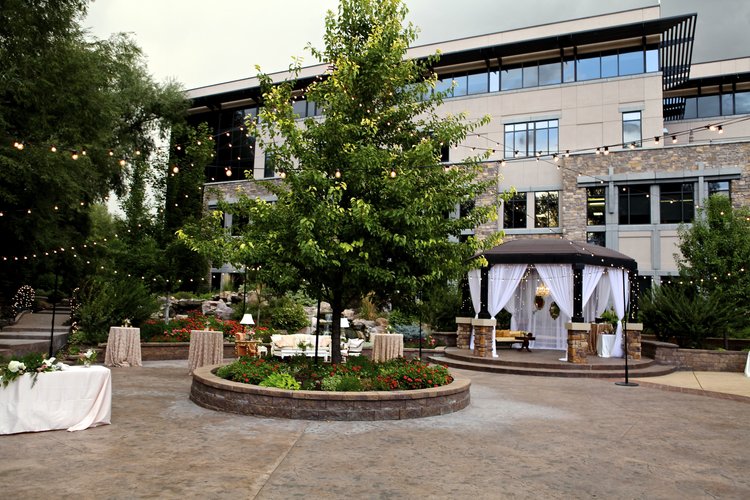 Sugar Space Arts Warehouse
For couples who want a unique and artsy wedding venue, Sugar Space Arts Warehouse in Salt Lake City is the perfect fit. This eclectic space provides an industrial-chic setting that can be transformed to match your wedding theme. The venue offers flexible pricing options, allowing you to tailor your package according to your budget. With its urban charm and creative ambiance, Sugar Space Arts Warehouse will undoubtedly make your wedding day unforgettable.
Sleepy Ridge
Located in Orem, Utah, Sleepy Ridge is the perfect venue for intimate weddings. With separate indoor and outdoor transformative spaces, Sleepy Ridge offers stunning views of Mt. Timpanogos and Utah Lake. Their all-inclusive rental includes chairs, tables, linens, centerpieces, and more.
Log Haven
Nestled in the majestic Wasatch National Forest, Log Haven offers a picturesque wedding venue that won't break the bank. Surrounded by nature's beauty, this venue provides a romantic and intimate setting for your big day. Whether you prefer an outdoor ceremony or an indoor reception, Log Haven has various options to suit your needs. Their affordable packages include catering and professional event coordination, ensuring a stress-free wedding experience.
The Startup Building
A unique venue in West Provo, Utah, The Startup Building is a fully renovated candy factory dating back to 1898. With original brick, copper doors, and wooden beams, this venue offers a rustic atmosphere. The Startup Building's all-inclusive packages include tables, chairs, a wooden arch, a sound system, and chandeliers.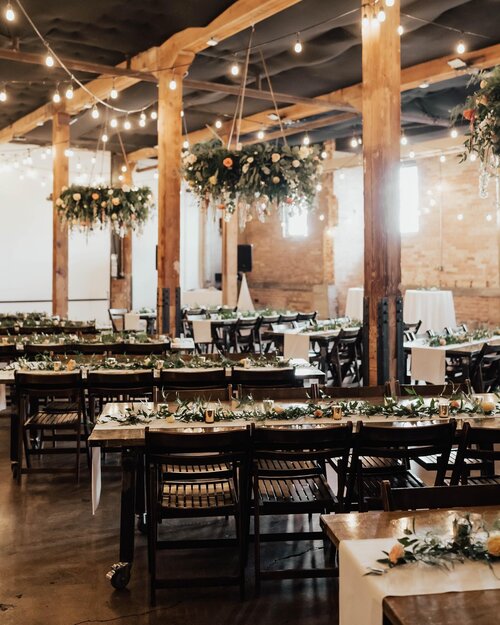 Thanksgiving Point
Located in Lehi, Thanksgiving Point offers several affordable wedding venues, each with its unique charm. Whether you prefer an elegant garden setting at the Ashton Gardens or a contemporary feel at the Show Barn, Thanksgiving Point has options to fit every couple's vision. The venue's affordable wedding packages include amenities such as catering, floral arrangements, and on-site coordination services, making it a one-stop-shop for your wedding needs.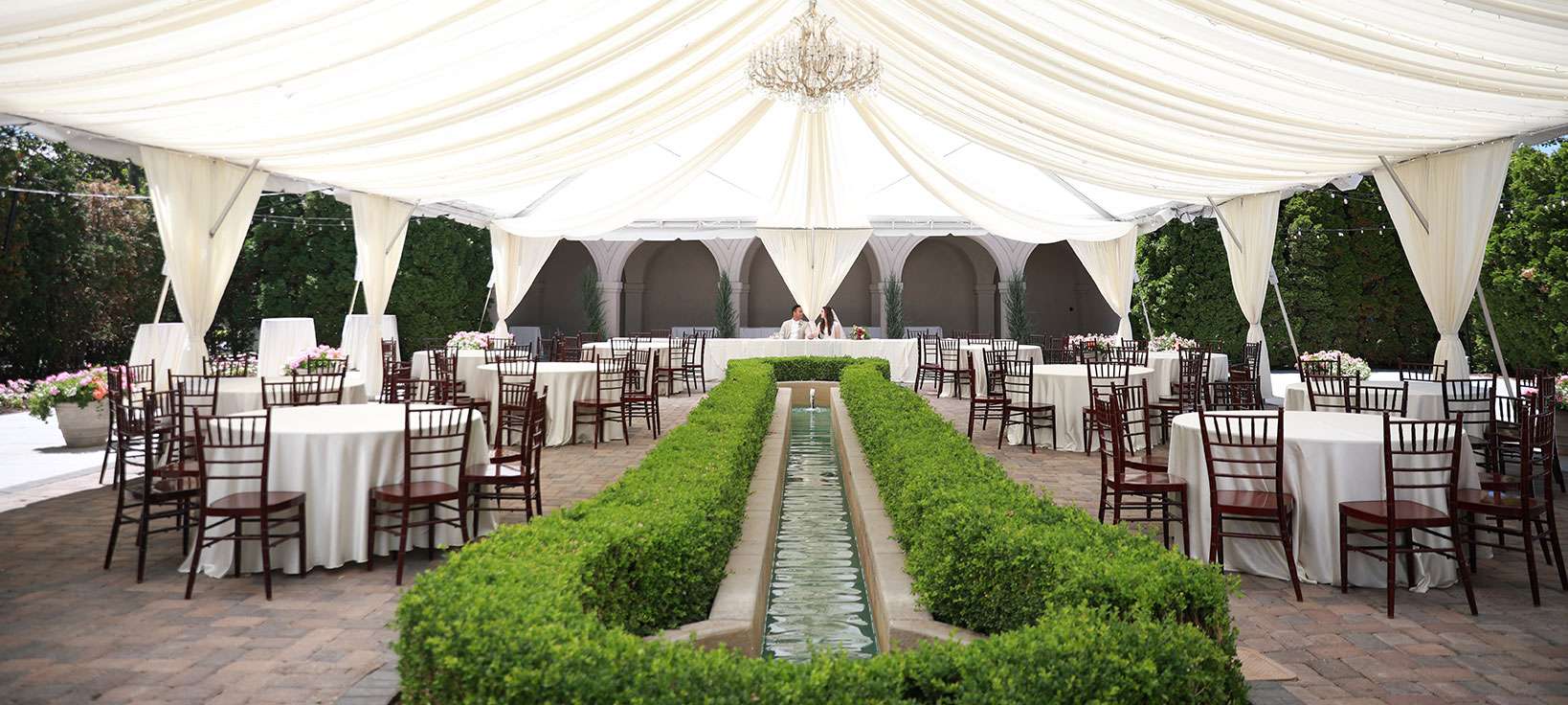 East Canyon Resort
Nestled in Morgan, Utah, East Canyon Resort is a rustic hotel surrounded by mountains. Their outdoor ceremony location features a pergola with a waterfall, river, and lush greenery. The lodge offers a beautiful loft for wedding receptions with a cozy fireplace and exposed beams.
The Bright Building
Another industrial-chic venue in Provo, Utah, The Bright Building features an open floor plan with steel frame windows and exposed brick. The venue provides free amenities such as chairs, custom-crafted tables, a decorative arch, twinkling lights, a projector, and a speaker system.

Conclusion
Planning a wedding on a budget doesn't mean compromising on quality or style. Utah offers a wide range of affordable wedding venues that provide stunning backdrops for your special day. From rustic barns to elegant event spaces, there is something for every couple's taste and budget. Consider these affordable wedding venues in Utah, and get ready to say "I do" in a place that will create lasting memories.