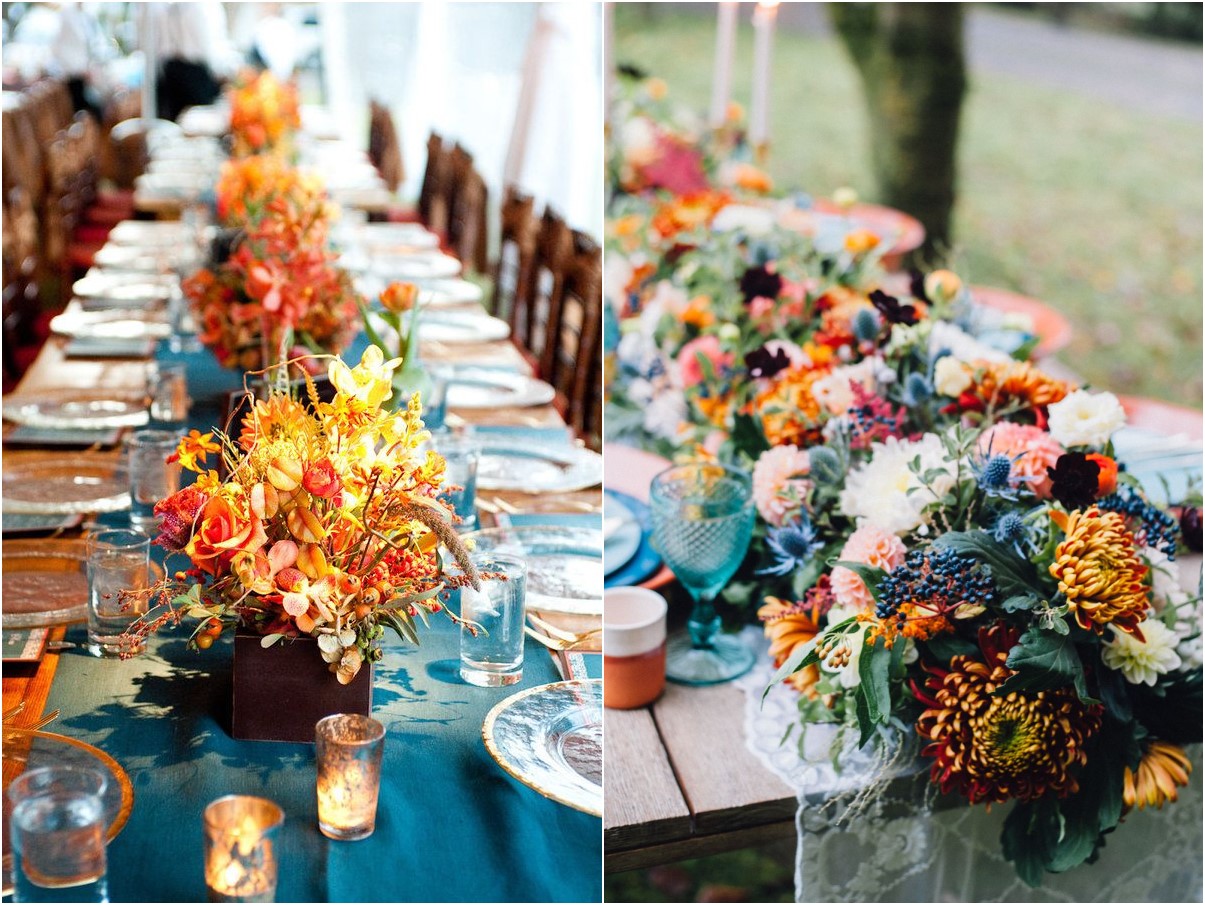 Dark Teal and Rust Fall Wedding Color Ideas for 2023
Future fall brides, this one's for you! Looking for a way to bring the colors of the season alive on your wedding day without screaming "FALL WEDDING"? How about a dark teal color? It's moody, a little edgy, and reminds me of rich jewel tones. When you pair it with burnt orange, it's absolutely perfect for fall. However, burnt orange is not the only choice. Accent your day with metallic detailing in the way of gold foil invitations, vintage brass candle holders, and hammered flatware on the tables.
FAQ
What is teal color?
Teal is a shade of blue-green. It is a dark, rich color that is often described as a combination of blue and green.
The name teal comes from the color of the common teal bird, which is a small freshwater duck with blue-green feathers.
In the RGB color model, teal is created by combining blue and green light at equal intensity, resulting in a color that is halfway between the two.
In the CMYK color model, which is used in printing, teal is created by combining cyan (blue) and key (black) at equal intensity.
Teal is often associated with nature, calmness, and serenity. It is a popular color for decor, fashion, and graphic design.
---
What is rust color?
Rust is a reddish-brown color that is often associated with the oxidation of iron or steel. It is a natural color that is created when iron or steel is exposed to oxygen and moisture, causing it to corrode and form a reddish-brown substance called iron oxide. Rust is a warm and earthy color that is often associated with autumn, nature, and durability.
---
Teal And Rust Wedding Colors: The Mood Of This Combination
As wedding colors, a teal and rust palette creates a calming and cozy vibe that would work for all types of weddings.
---
What weddings is it good for?
These wedding colors are great for boho or rustic weddings. They can also be sued for beach weddings, casual backyard weddings or traditional weddings according to color combinations, hues, and designs.
---
What season is it good for?
In particular, rust and teal weddings are popular during this season, as these colors are perfect for this time of year. Summer weddings are also great with these warm colors.
---
What atmosphere can it create?
The hues of gray and rust vary from burnt orange to terracotta, blue, and green. Colors that combine seamlessly create a cool and cozy atmosphere. Luminous colors can create a passionate and romantic sunset vibe.
Check out these gorgeous dark teal wedding color ideas and get inspired.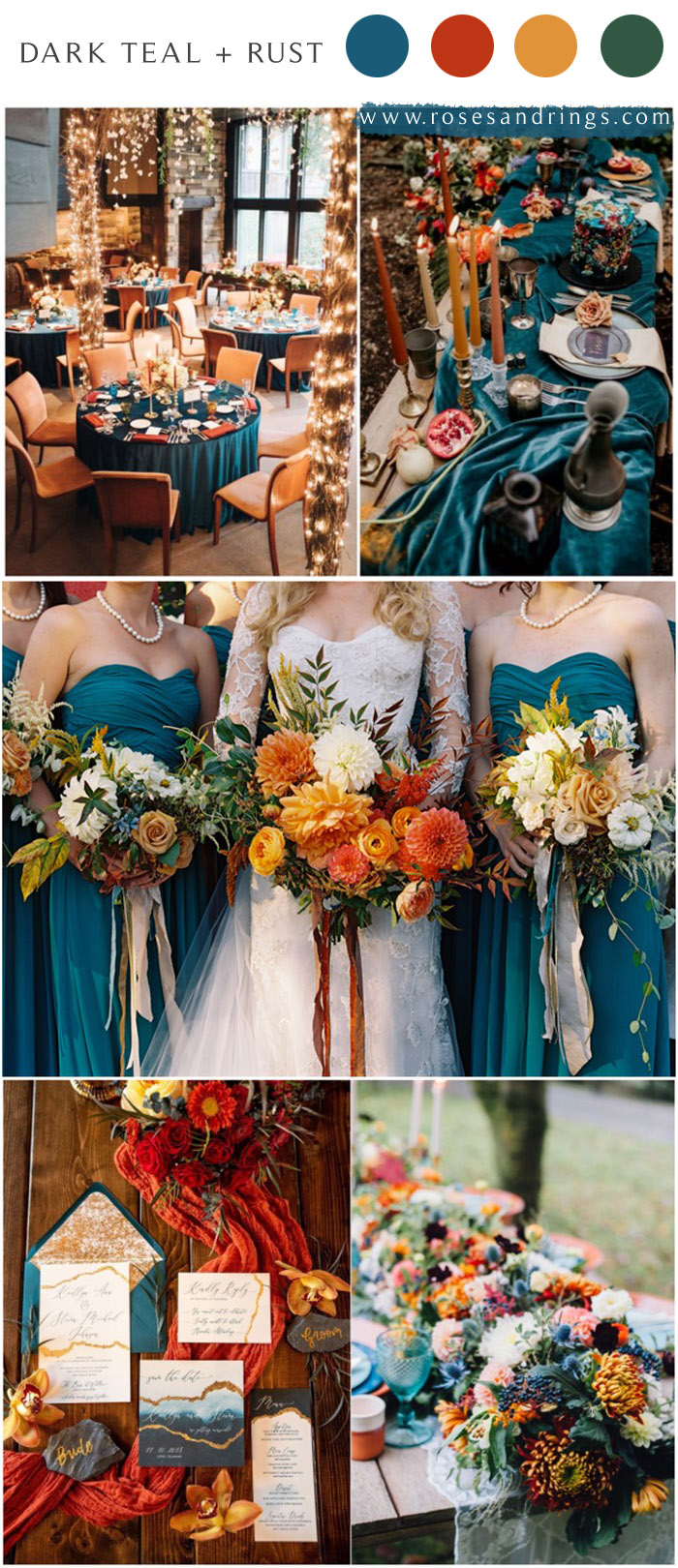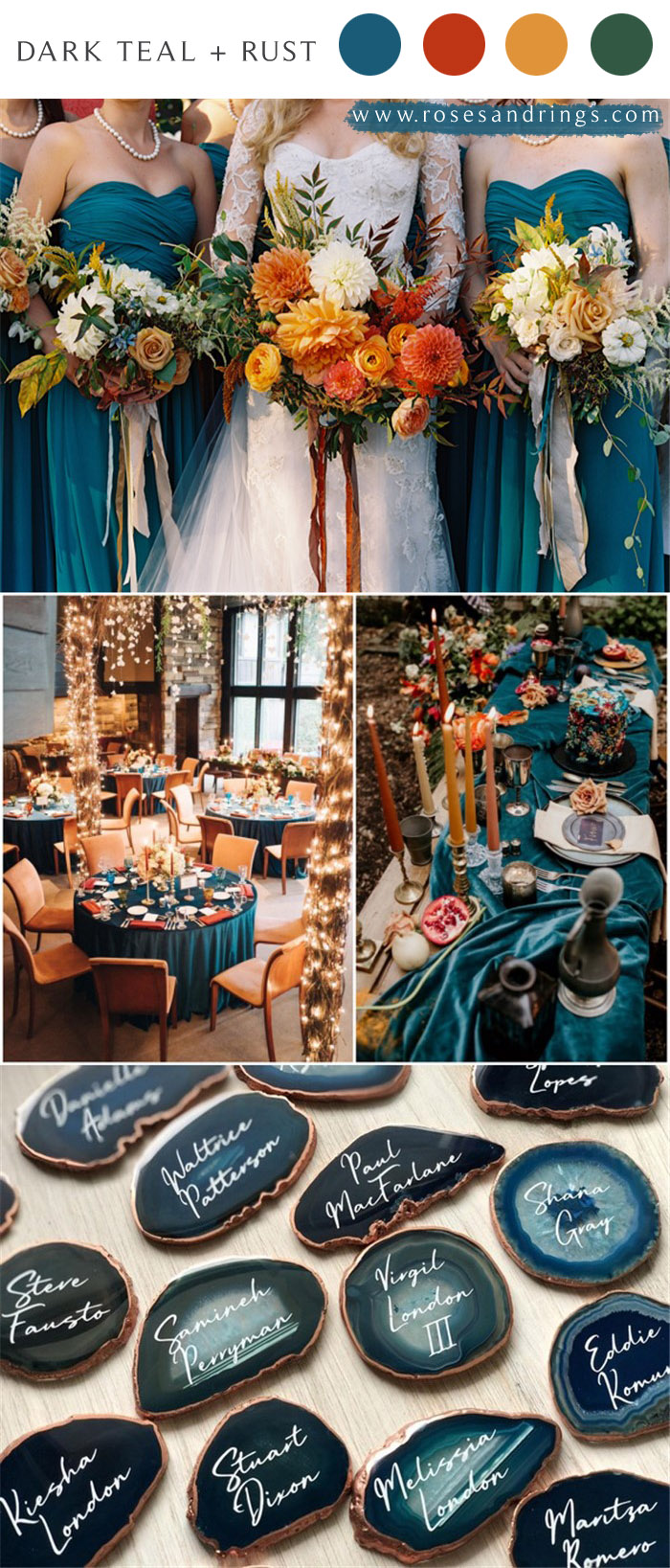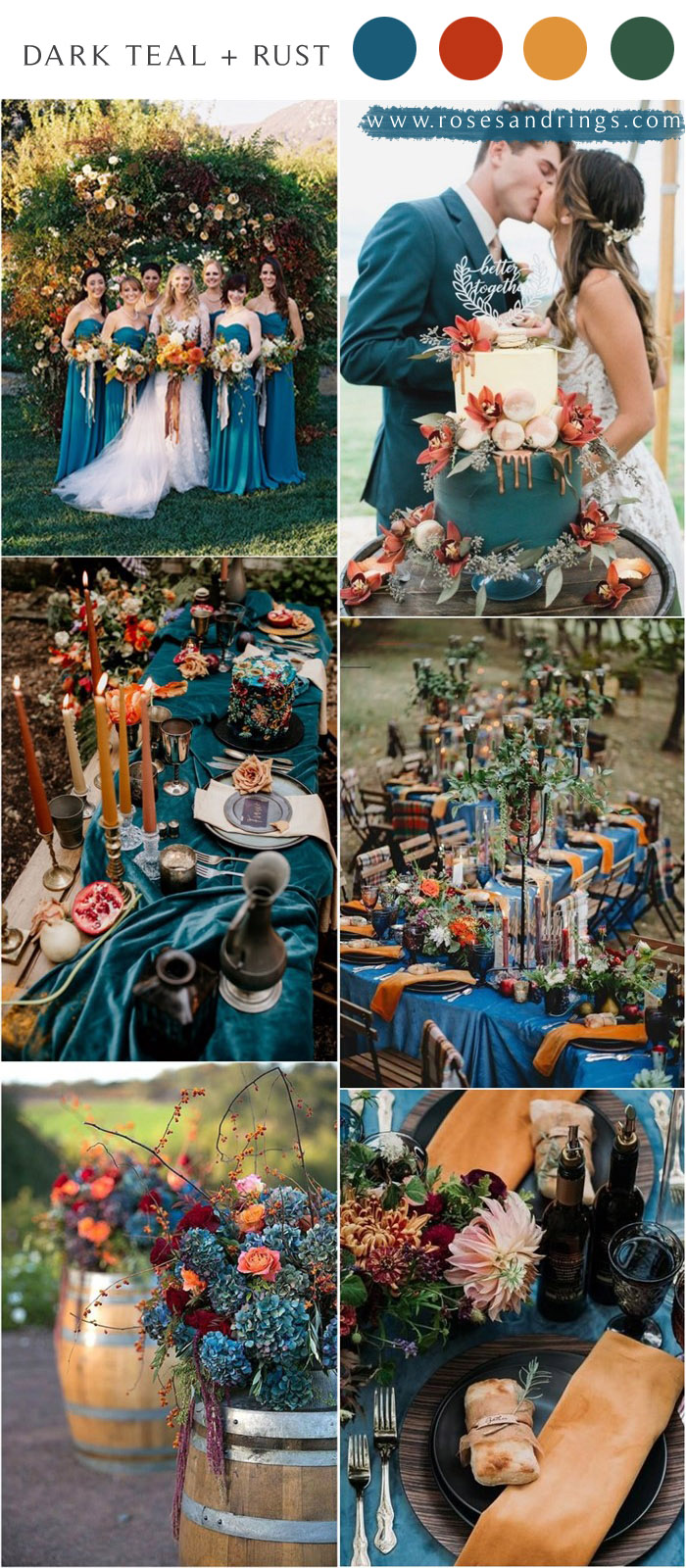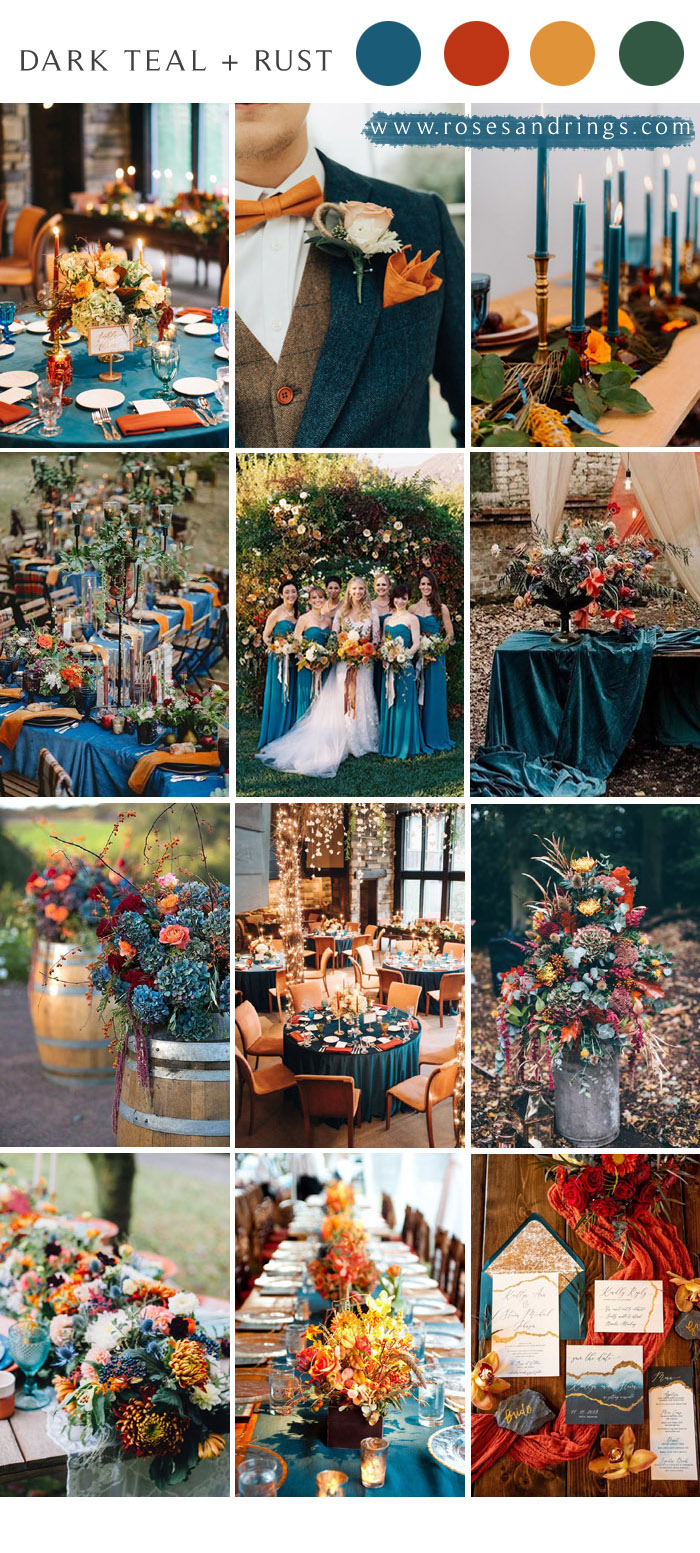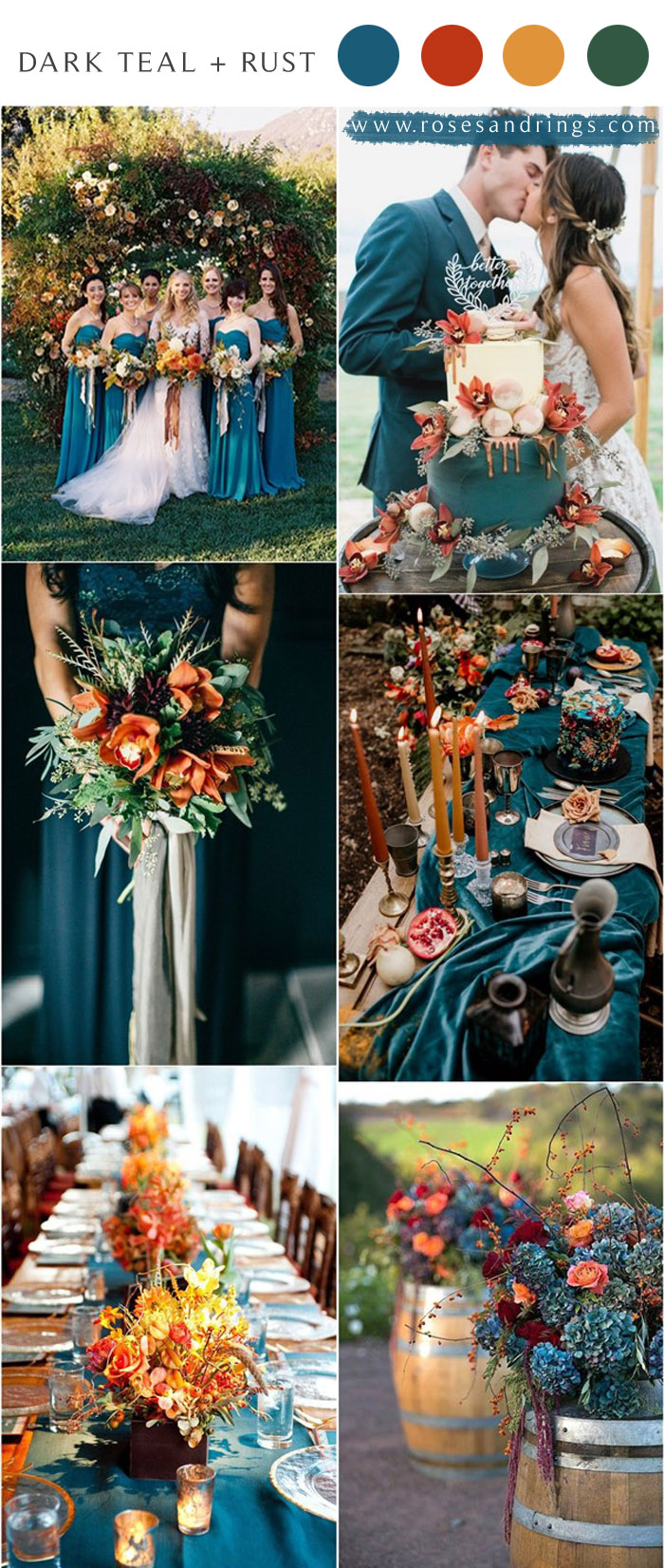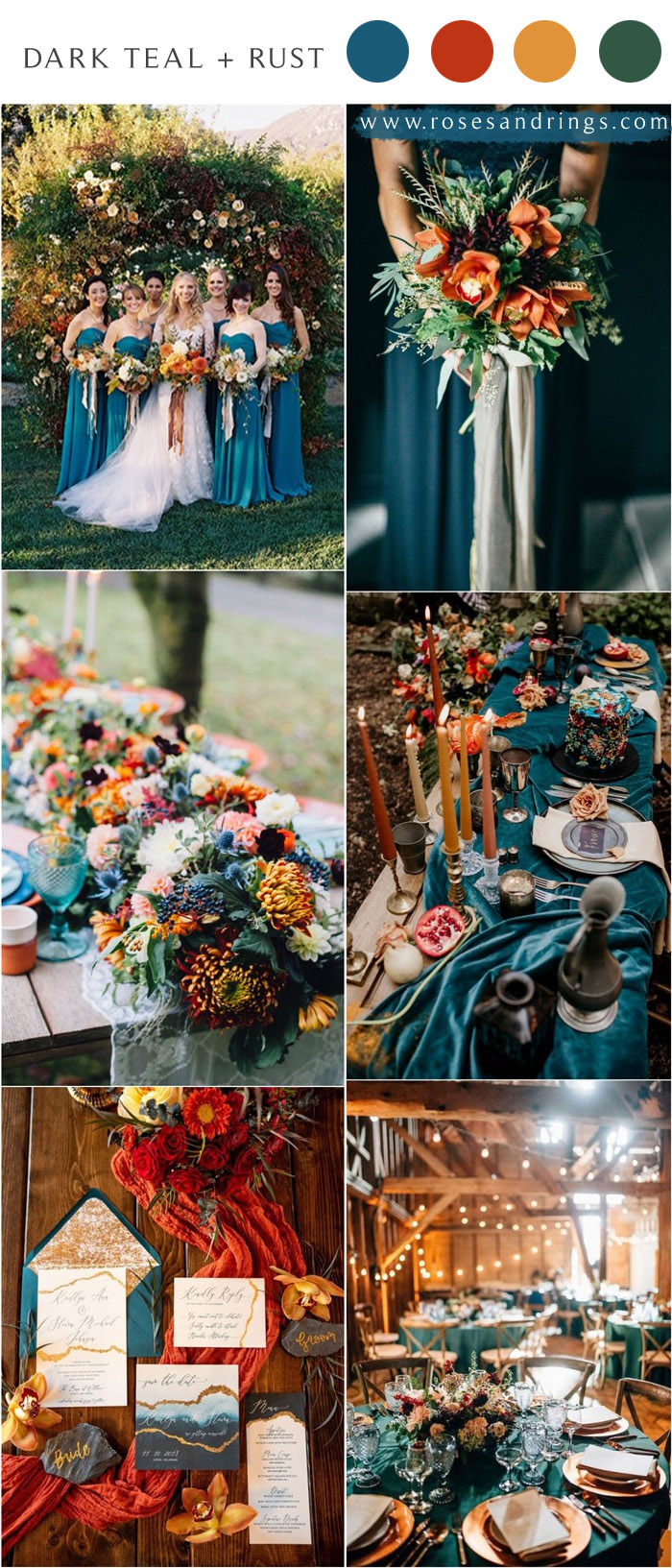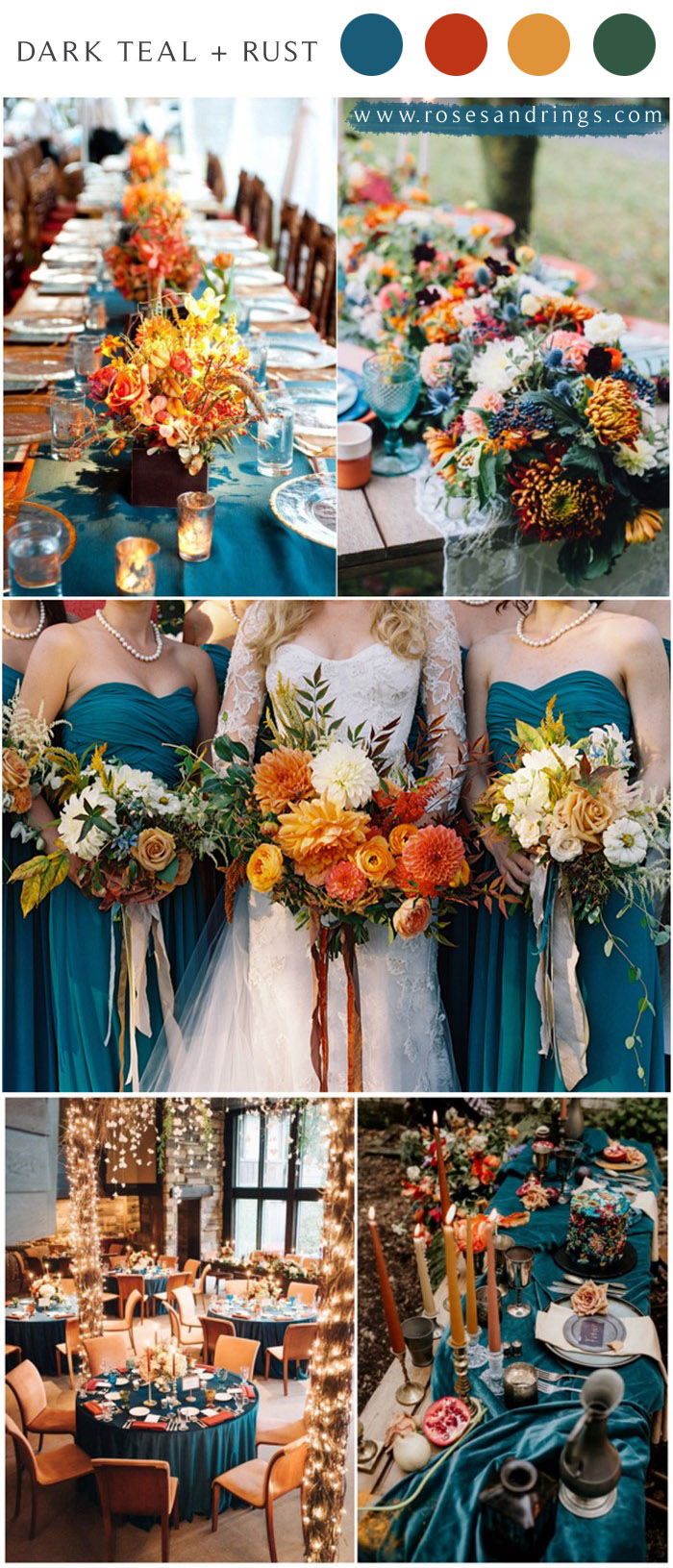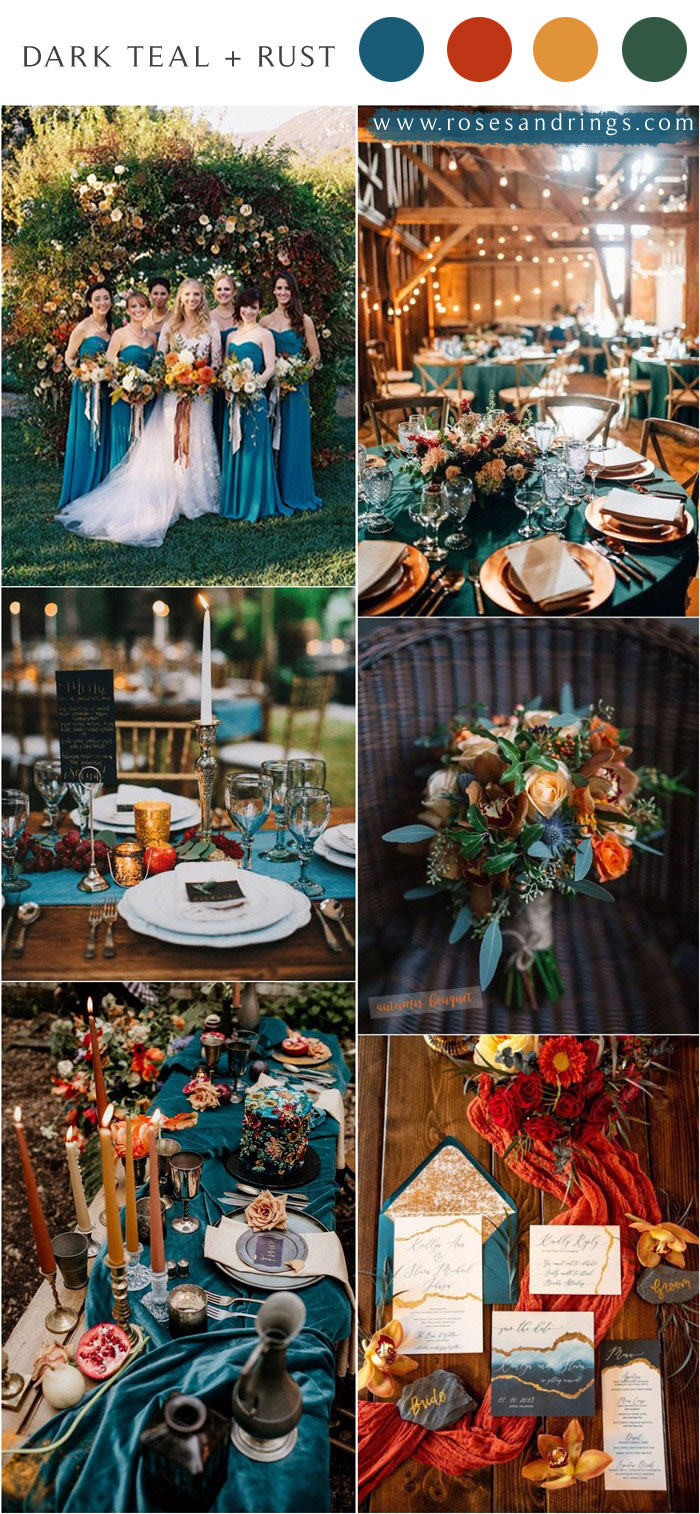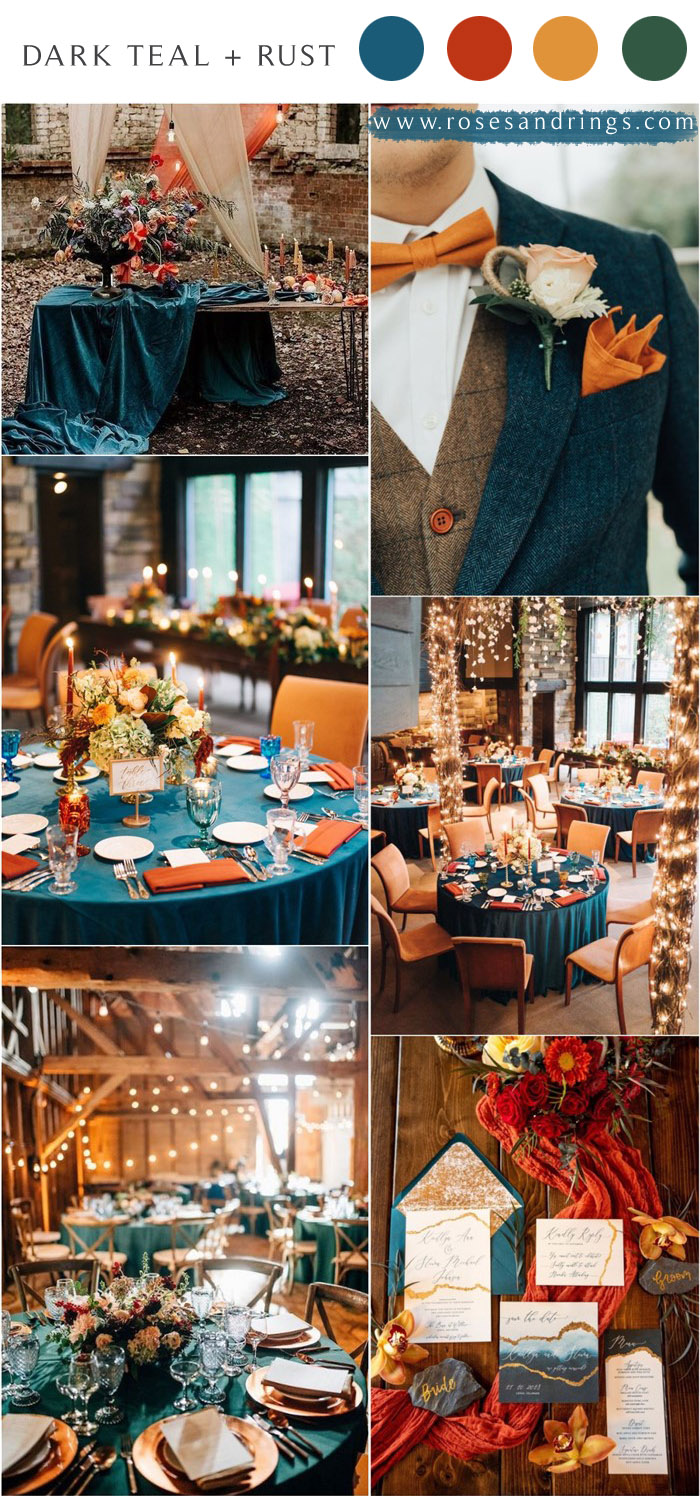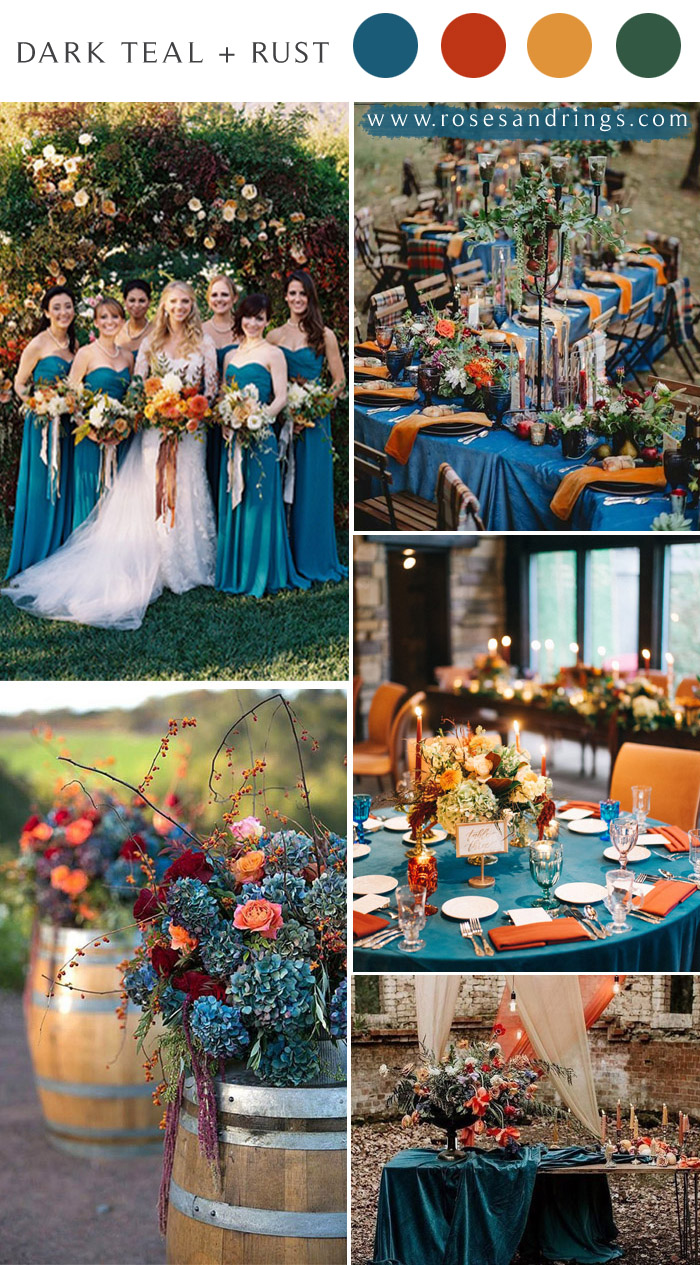 The dark teal and rust color palette is a great choice for fall weddings. It's earthy and romantic without being too dark or gloomy, and it works well with both gold and silver accents. If you're looking for more inspiration, be sure to check out our other posts on fall wedding color ideas and how to plan a fall wedding! We're here for all of your wedding planning needs – from start to finish – so don't hesitate to contact us if we can be of any help.
Rust Wedding Items
Looking to add a touch of rust to your teal wedding? Rust wedding items are the perfect way to complete your rust and teal wedding. From rust-colored vases to teal wedding decor, we have everything you need to make your wedding day perfect.