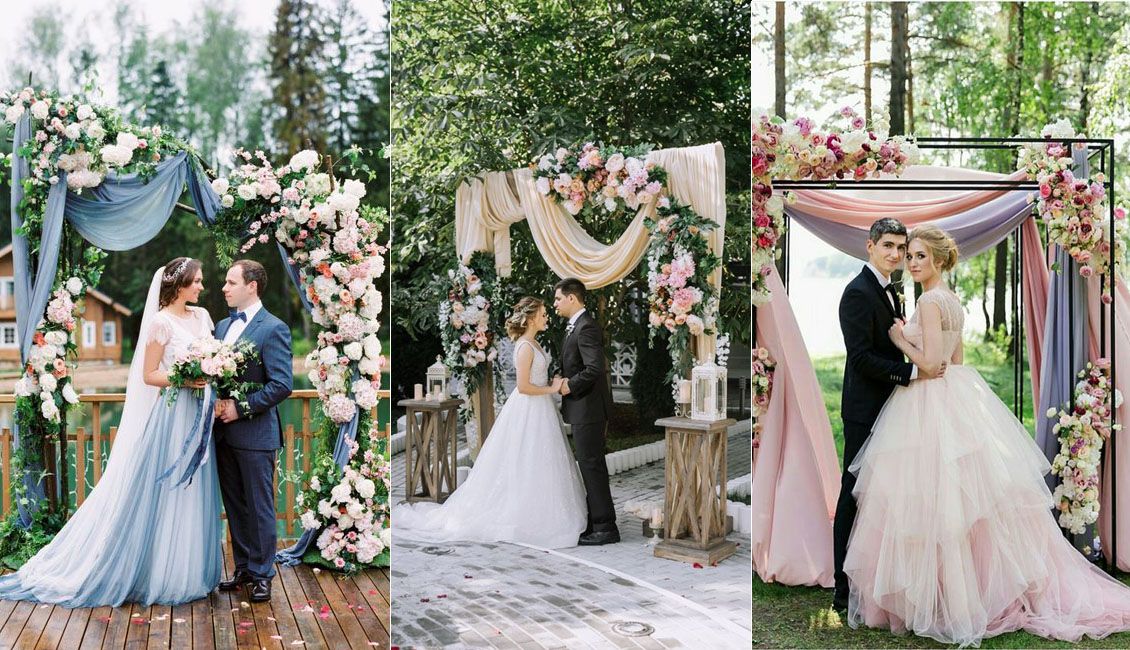 20 Best Floral and Fabric Wedding Arches 2023
A wooden arch is a classic and timeless choice for a wedding ceremony. You can easily add some personality and color to a wooden arch by decorating it with fabric ribbons. Choose ribbons in vibrant colors or opt for ribbons that match the theme of your wedding. You can also enhance the elegance of your arch by adding elements such as flowers, branch vines, or curtains.
Check out some of our favorite fabric ceremony arches for inspiration as you plan your own unique and stylish look.

Here are a few ideas for incorporating flowers and fabric into your wedding arch:
Use flowers and greenery to create a natural and romantic feel. Consider using a variety of different types and colors of flowers to add visual interest and depth.
Add some texture and dimension to your arch by incorporating fabrics such as lace, burlap, or silk. You can use them to drape the arch or to add accents such as bows or streamers.
For a more formal look, consider using a combination of flowers and fabrics to create a sophisticated and cohesive look. You can use flowers to add pops of color and interest, while fabrics provide a base and structure.
Use your wedding arch as an opportunity to express your personal style and theme. Consider incorporating elements such as crystals, ribbon, or lights to add a unique and memorable touch.
If you're going for a more minimalist look, consider using a single type of flower or fabric to create a simple yet elegant arch. This can be a great option for more understated or modern weddings.
Fabric ribbons are a simple and cost-effective way to add some color and interest to a wooden arch. You can use a variety of different colors and patterns to match the theme of your wedding.
Consider using a mix of different types and widths of ribbons for added texture and depth. You can also add some texture by layering ribbons or using ribbons with different finishes, such as satin or grosgrain.
In addition to ribbons, you can use other fabric elements such as flowers, branches, or curtains to decorate your wooden arch. These elements can add visual interest and help to create a cohesive and stylish look.
When decorating your wooden arch, try to strike a balance between simplicity and excess. Too many elements can be overwhelming, while a bare arch may look too plain. Use your fabric ribbons and other elements sparingly, but in a way that makes a statement.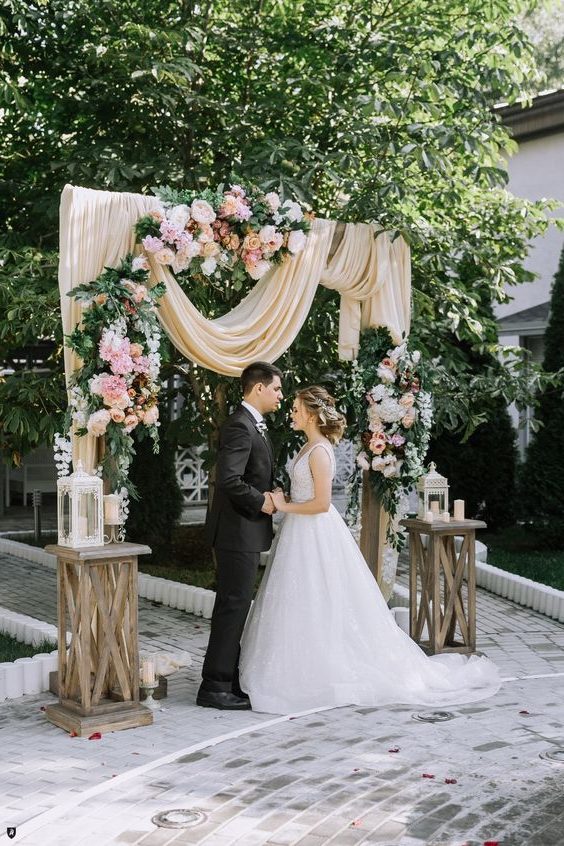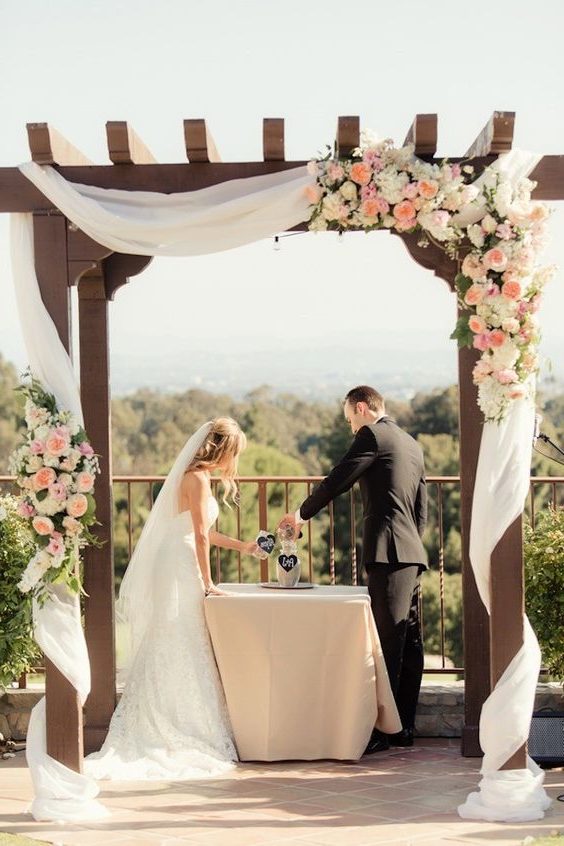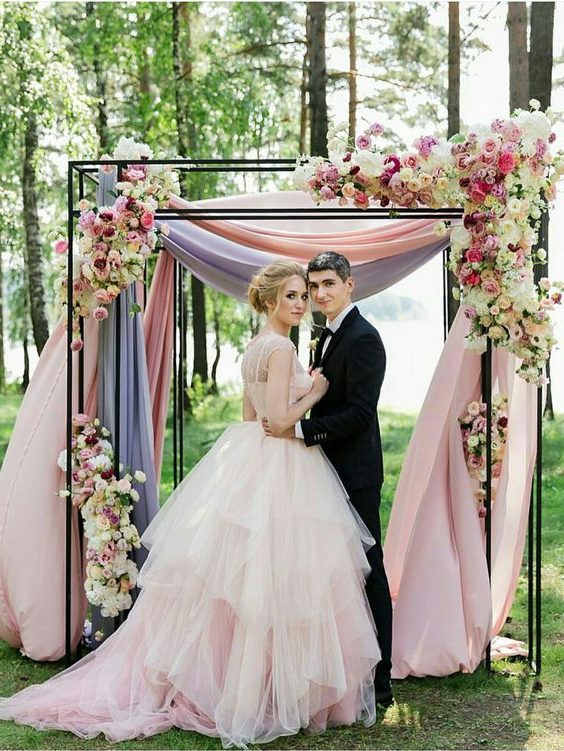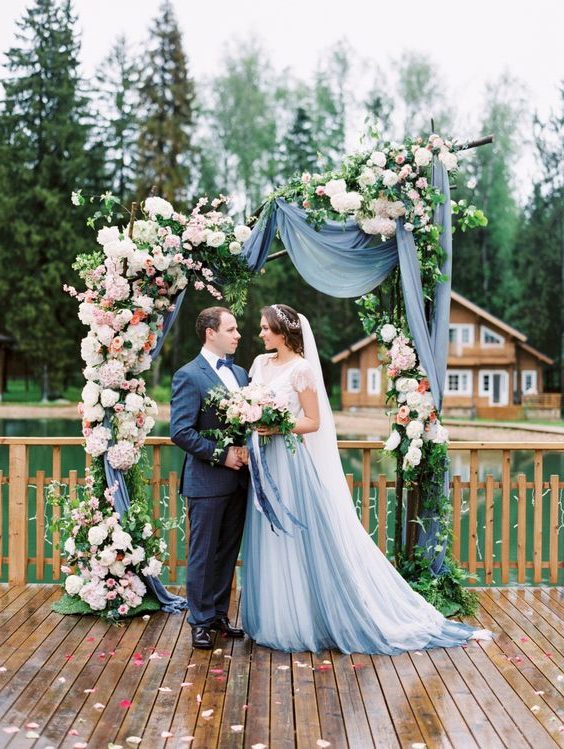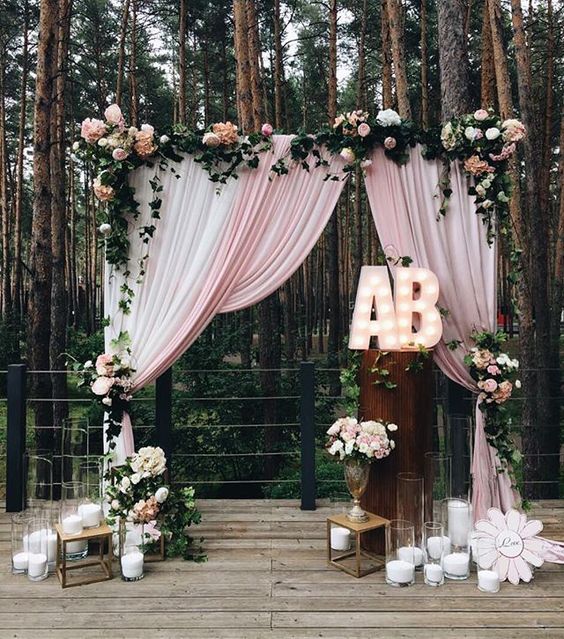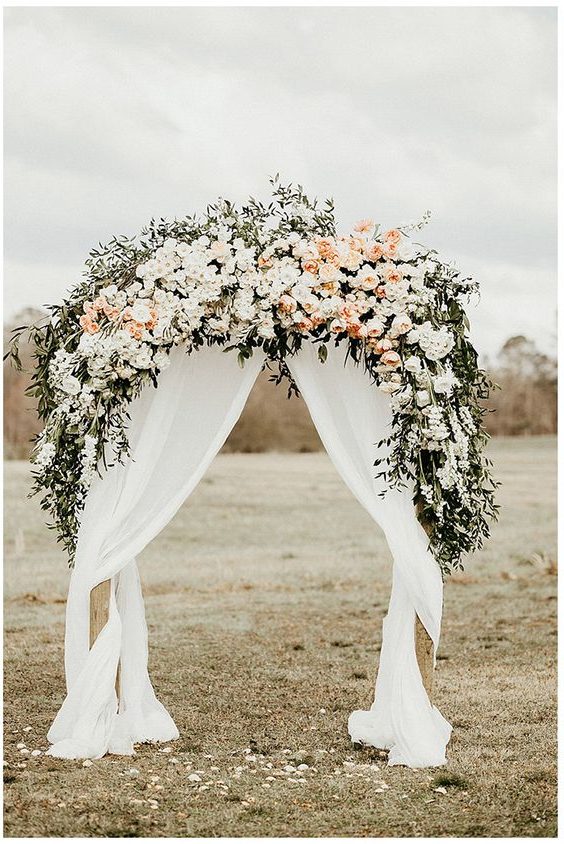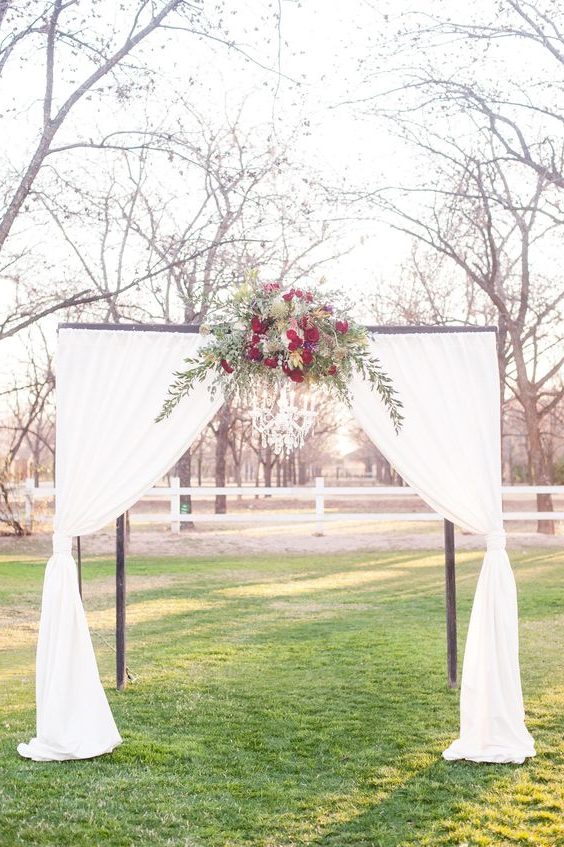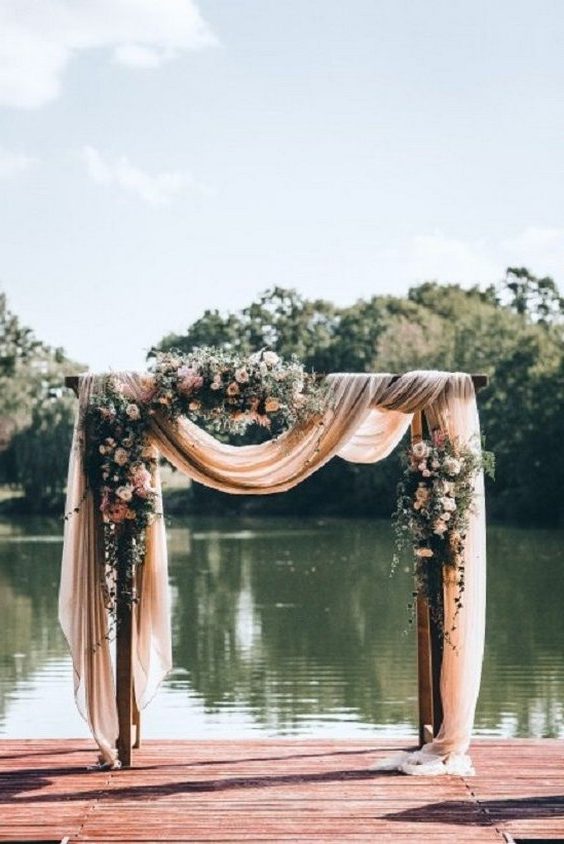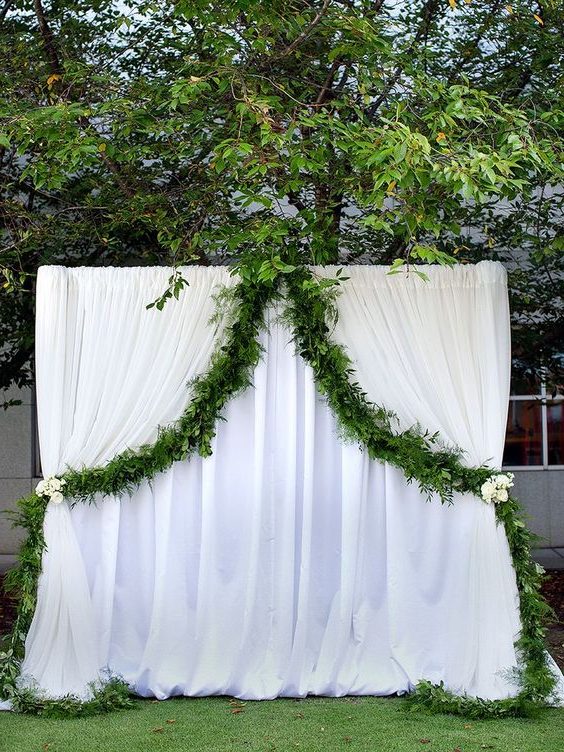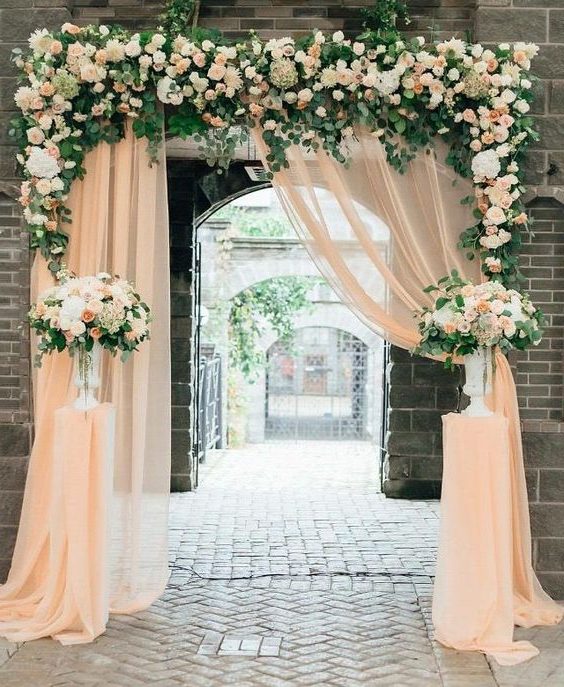 Next 11~20 Floral and Fabric Wedding Arches