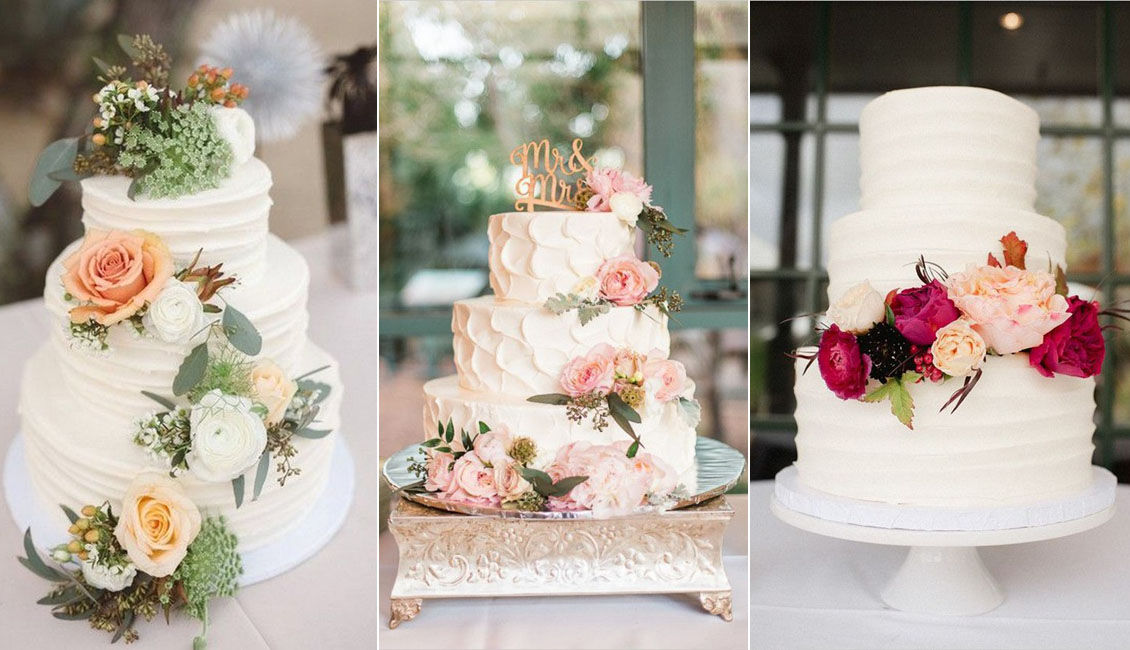 20 Sweetest Buttercream Wedding Cakes
Buttercream is the gold standard for wedding cakes, and for good reason. It's easy to make, it tastes great, and there's a lot of flexibility when it comes to decorating with buttercream. If you're planning your own nuptials or helping someone else plan theirs, here are some ideas for how to make your cake look as sweet as possible:

Textured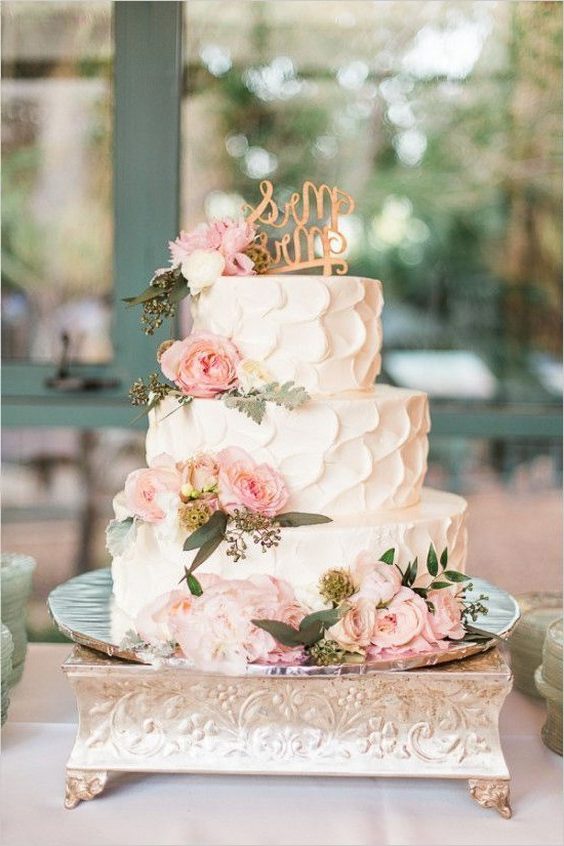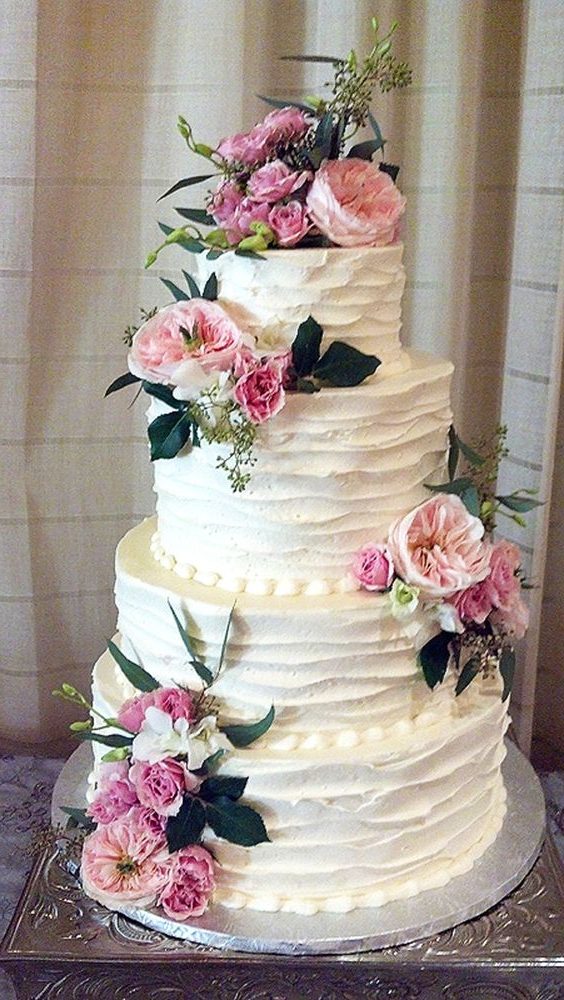 3 Tier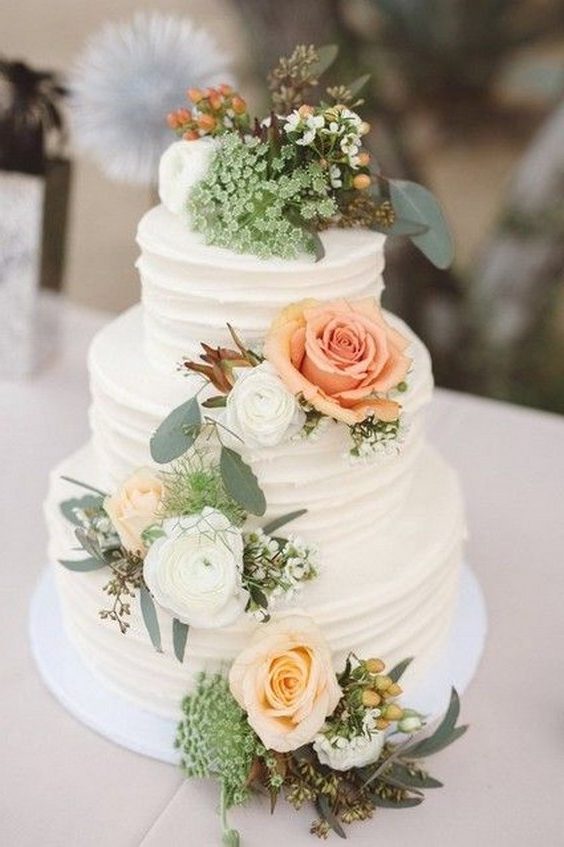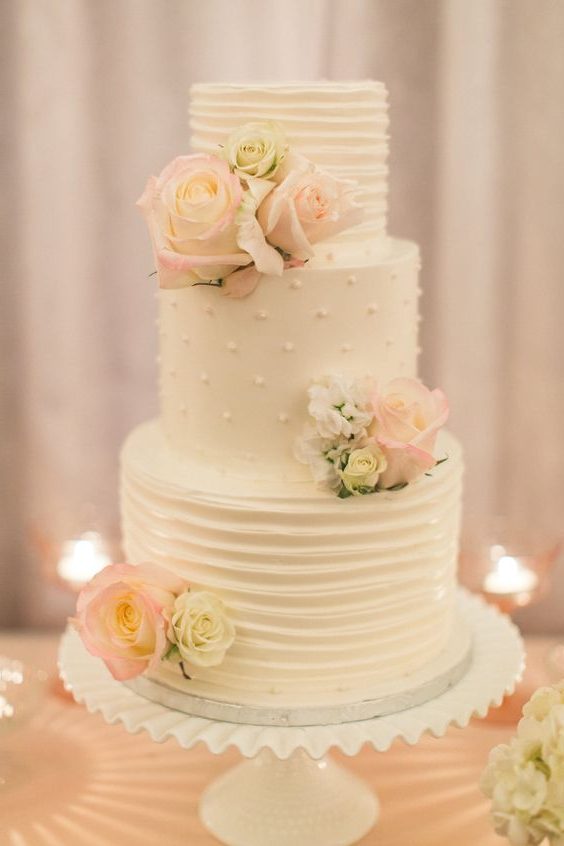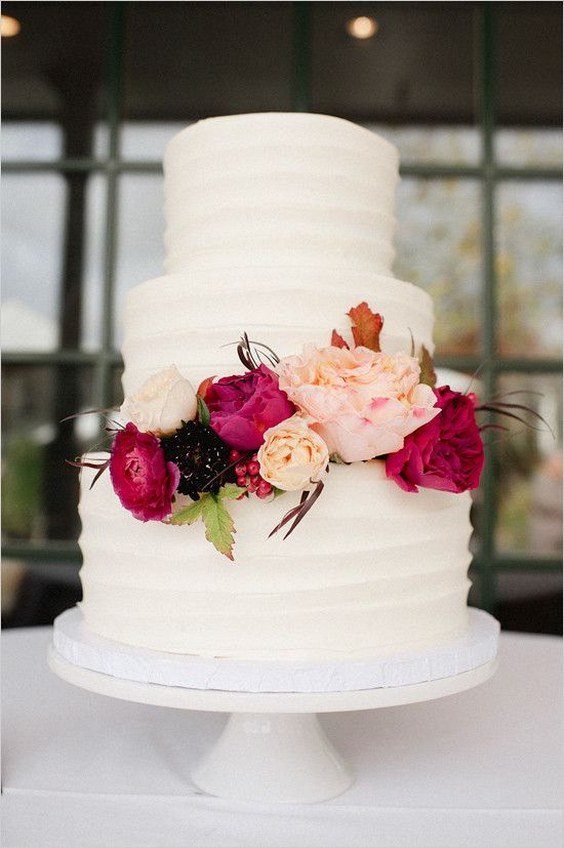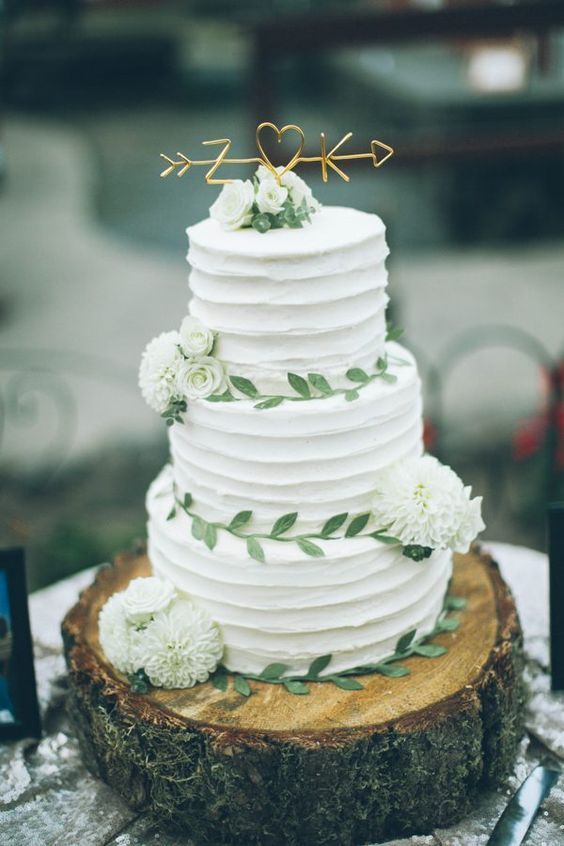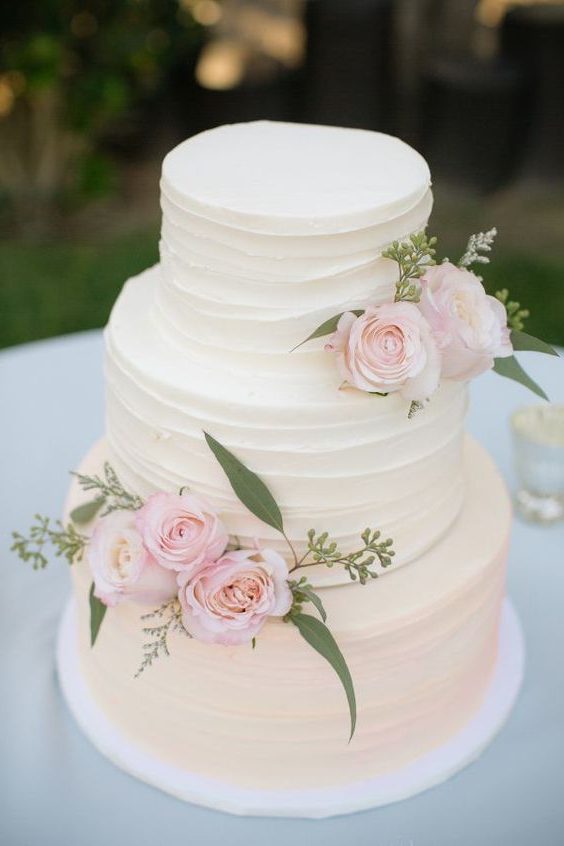 Elegant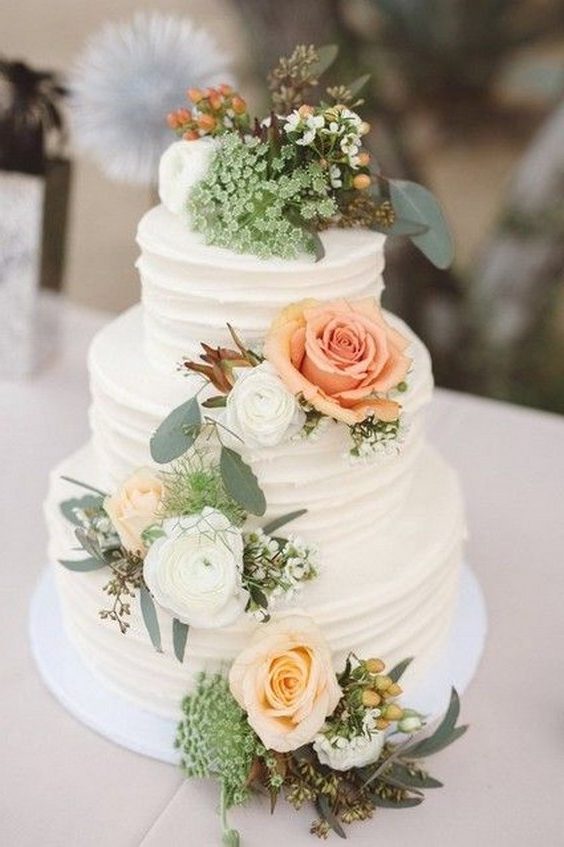 White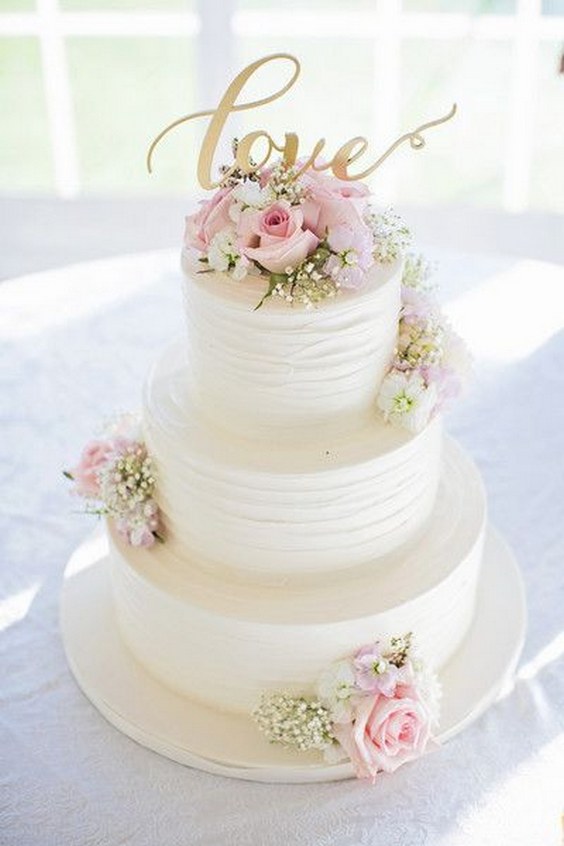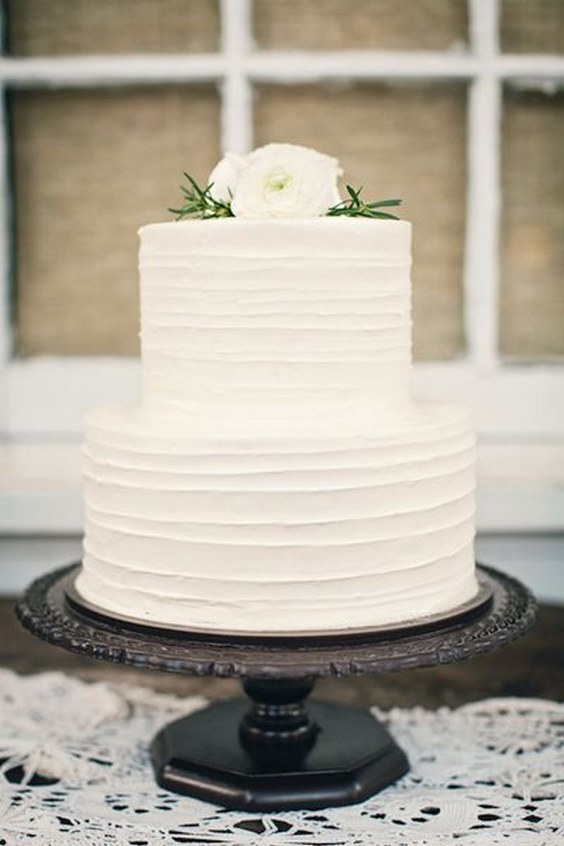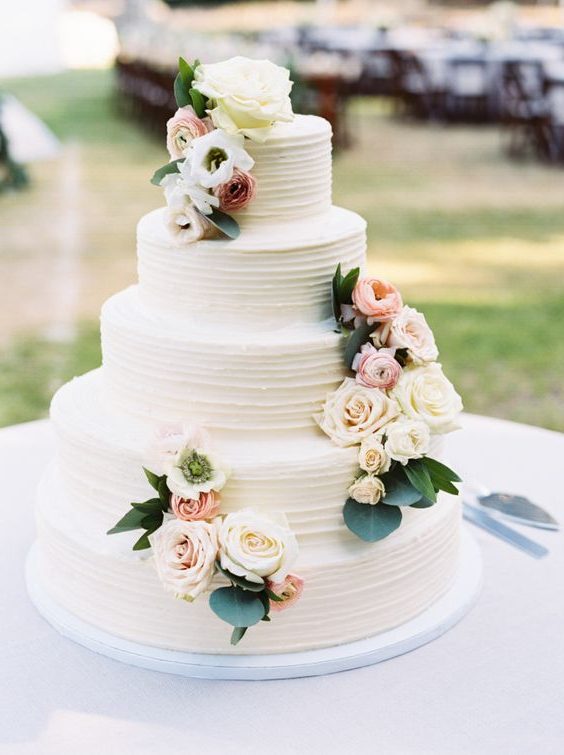 Two Tier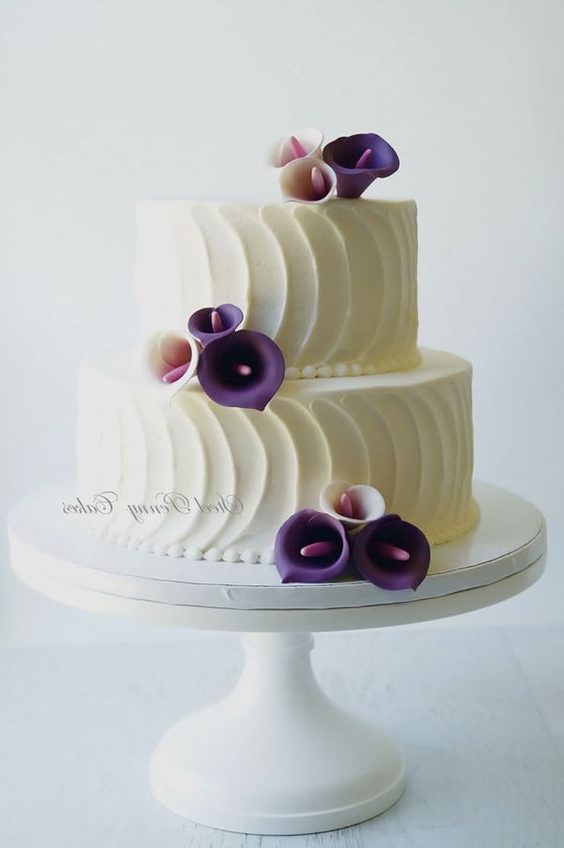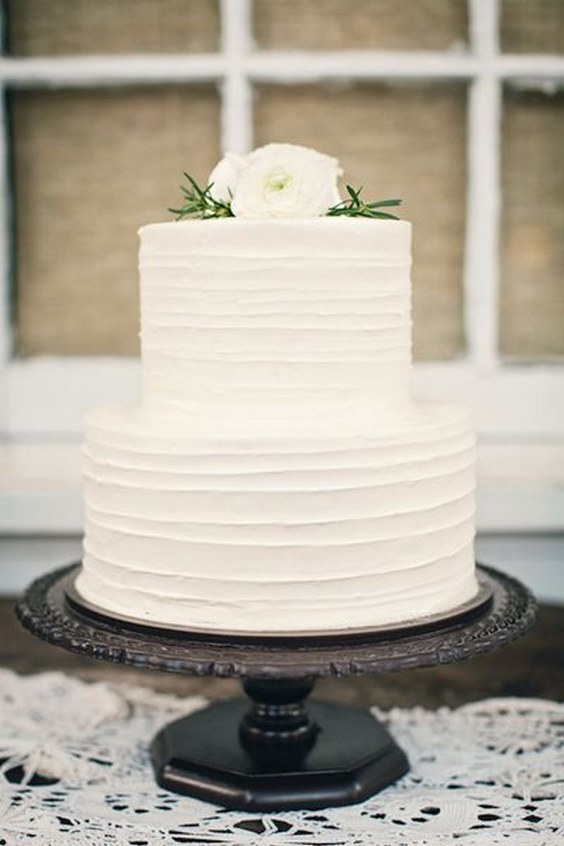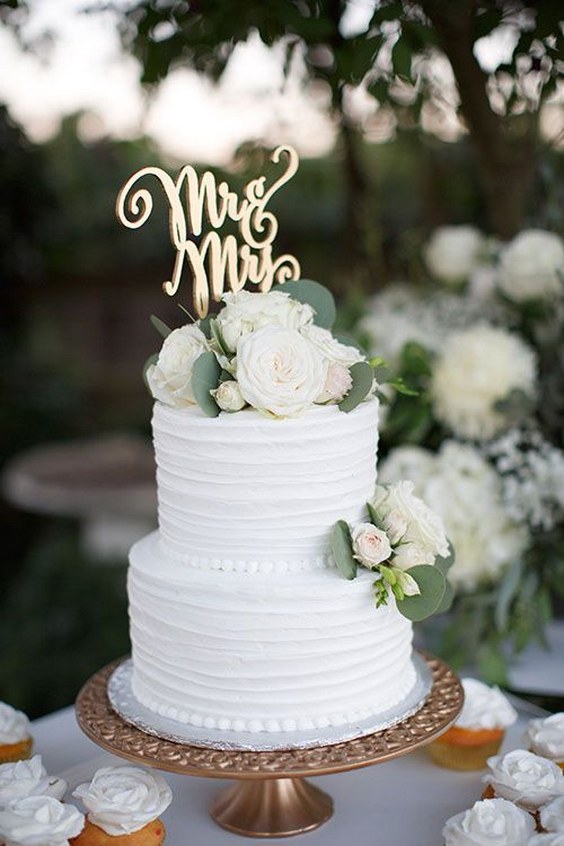 Ruffle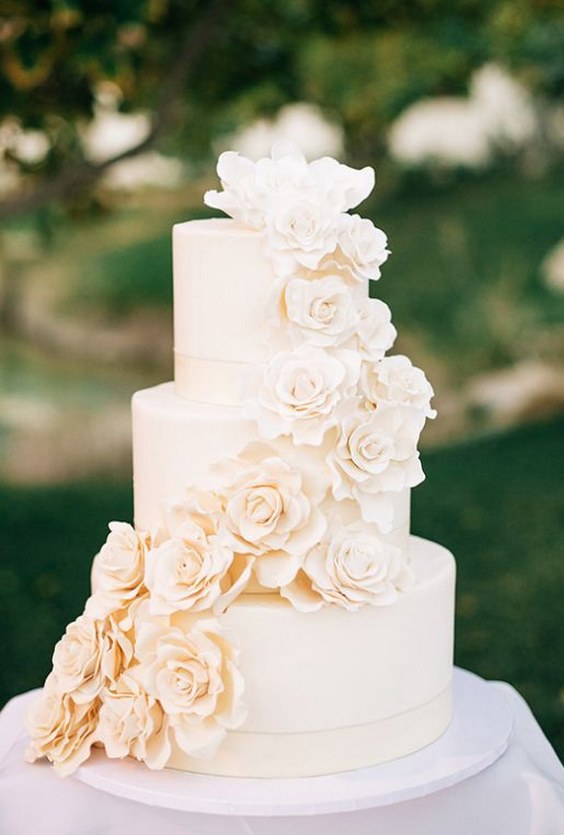 Buttercream wedding cakes will always be in style.
Buttercream wedding cakes are the most popular wedding cake flavor because they're easy to work with, incredibly versatile, and cost-effective. Buttercream can be made in a variety of colors, which allows you to match your theme or personal style perfectly. If you've never tried buttercream before, we highly recommend giving it a shot if you're planning on making your own wedding cake!
Piped buttercream wedding cakes are totally trendy.
Piped buttercream wedding cakes are totally trendy. They're also super fun to make and eat! Piping is a great way to add texture, dimension and color to your cake. It's also a clever way to add decorations like flowers, snowflakes or even custom monograms. Plus it's more forgiving than royal icing which can be tricky if you're not experienced enough with it.
Let's talk about how you can use piped buttercream on your wedding cakes:
Floral buttercream wedding cakes are all the rage.
Floral buttercream wedding cakes are all the rage. They're a popular choice for spring weddings, but they also work well during summer and fall seasons. If your wedding is scheduled for one of these times, floral buttercream wedding cakes can help to add an extra touch of romance to your big day!
Textured buttercream wedding cakes are classic.
Dear reader, we know you're busy. And we know that you probably just want to get down to the good stuff: cake.
But first things first—you need a little buttercream education. The texture of buttercream is what makes it so popular, and the many ways in which it can be made allow for an almost infinite variety of effects. These include lightness (from whipping air into egg whites), thickness (from adding varying amounts of sugar syrup), or richness (from using different types of fat).
The ingredient list is pretty simple: fat (such as shortening or vegetable oil) and sweetener (like granulated sugar). You can also add flavorings like vanilla extract, melted chocolate or cocoa powder, fruit purees—the possibilities are endless!
Ombre buttercream wedding cakes are stunning.
How to Make an Ombre Buttercream Wedding Cake
Start with a cake recipe that's at least three layers. You can make it your own by adding orange zest to the vanilla cake, or cocoa powder to the chocolate cake for an extra rich flavor.
Bake all three layers of your cake in the same pan, then let them cool completely before taking them out of the pan.
Ice one layer with buttercream icing and let it sit overnight so that it can dry out before adding more icing on top (and repeat until you've reached your desired height). Add fondant details like flowers and leaves around this layer when you're done piping frosting onto it.
Naked buttercream wedding cakes are simple but stylish.
A naked wedding cake is a simple, stylish option for the minimalist bride. Choose any color or design you like and let your cake stand on its own by not adding extra decorations. You can also use this style as a base for an elaborate cake design, which will add some visual interest to your dessert table.
If you are interested in making your own naked wedding cake, here are some tips:
Choose a flavor that complements the rest of your dessert table. If there is going to be other cake at your reception, then choose flavors that go well with others so they don't compete with each other's taste buds! Some couples choose white chocolate raspberry because it goes well with other fruity flavors like mango-pineapple sorbet or strawberry cream cheese frosting (which has been popular lately). Your choice may vary depending on what kinds of desserts are served overall, but whatever it is make sure it complements rather than clashes with everything else available!
Make sure the frosting doesn't overpower other flavors – especially if using fondant instead of buttercream since fondant tends towards being sweeter."
Mint and gold buttercream wedding cake
Mint and gold is a great color combination for a wedding cake! This combination is both popular with couples and easy to work with. It's also flexible, working well for both spring or summer weddings, as well as winter weddings.
When using this color scheme, mint and gold can be used to decorate the cake itself. You could use one of these colors as your main base color (say, mint), then add some gold accents around the edges or on top that complement it nicely. Or go all-out with small details; you don't always have to keep them subtle if you don't want!
If you're looking for an elegant, easy-to-make cake, you can't go wrong with buttercream!
Buttery, sweet and smooth, buttercream is an easy choice for wedding cakes. Not to mention, it's also one of the most common types of cake frosting out there. It's soft, smooth and creamy—not heavy or thick like fondant (which can be difficult to work with). Plus, buttercream is a lot less expensive than fondant because you don't have to buy sheets of it in order to cover your entire cake. You can simply pipe designs onto your cake using a piping bag fitted with different tips. An icing spatula will come in handy here; you'll use this tool for smoothing out any rough edges on your decorations after they've been piped onto the top tier of your wedding cake!
One drawback: unlike fondant or fresh flowers (see below), you cannot reuse leftover buttercream from one wedding into another without fear that mold may grow inside the container holding all those little bowls filled with leftover frosting from different weddings."
Conclusion
We hope you've found the perfect buttercream wedding cake to use as inspiration for your own big day! Buttercream is an elegant, simple and easy-to-make cake that will always look good. It's versatile enough that you'll find it fits in with any style of wedding, from classic to modern and everything in between. So don't forget about this option when planning your wedding — it could be just what you're looking for!
Cake Toppers & Stands