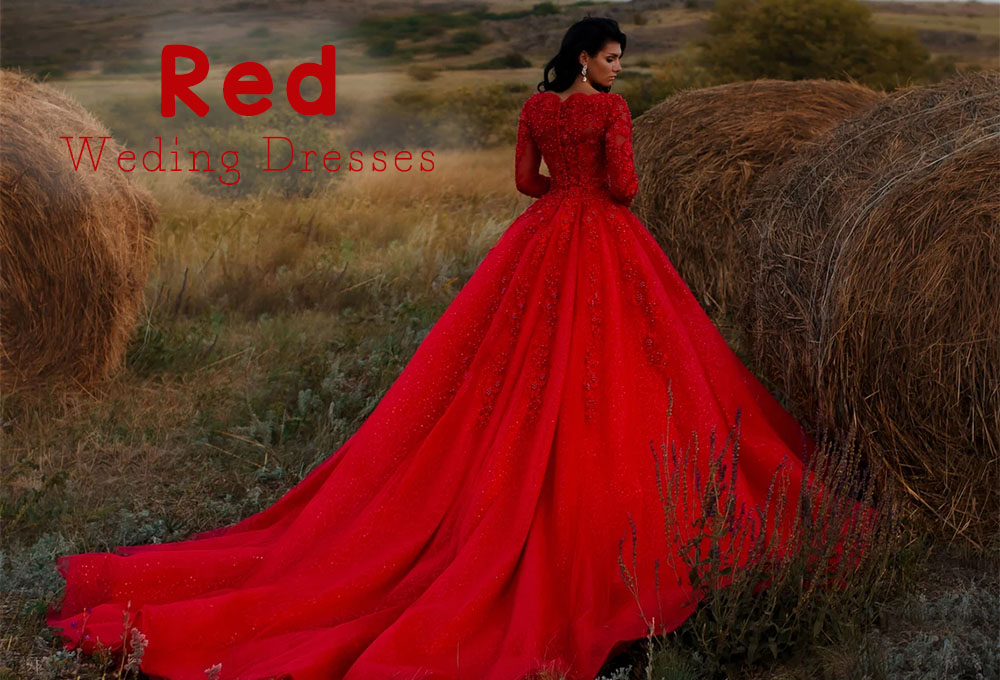 [2023] Red Wedding Dress Meaning + 30 Styles
Red wedding dresses are definitely a statement-making piece of clothing. They're bold, daring, and often over the top—in a good way! But if you don't want to go full-on red, there are so many different ways to incorporate them into your wedding dress: from the sash to an understated bow; from an accent color on the train to making the whole dress red (or at least half); or even adding some subtle touches like embroidered flowers in shades of crimson. So let's take a look at some gorgeous ideas for incorporating red into your big day…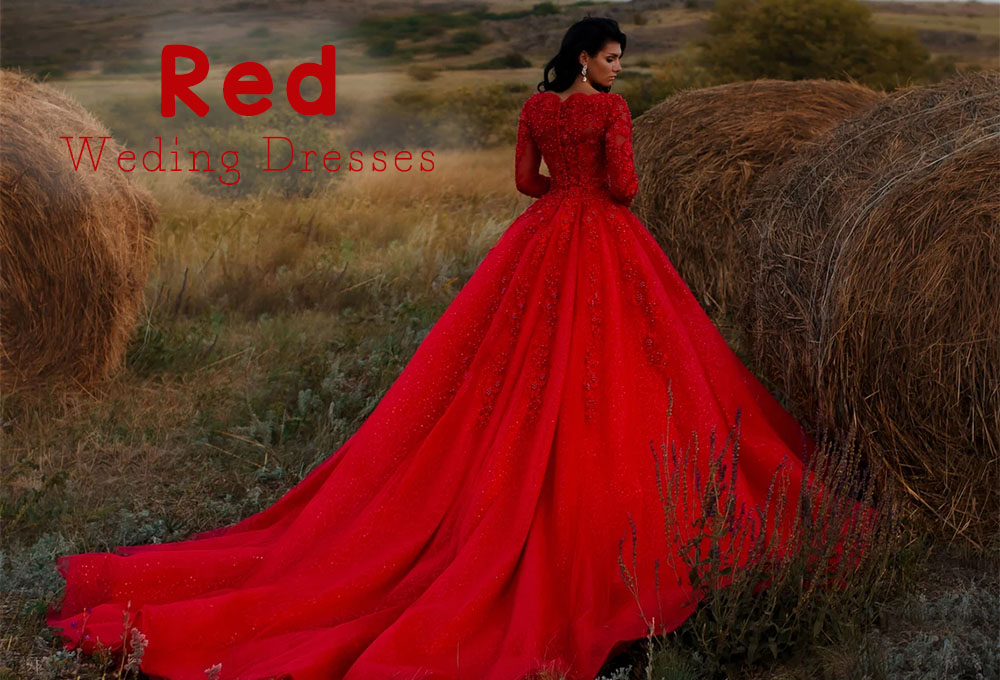 Wedding Dresses With Red Accents
Red accents are a fun way to play with color and contrast. If you love the idea of adding some pops of red, try a red belt or shoes for an evening wedding dress!
If you're looking for more traditional options that use the red color in different designs, consider these options: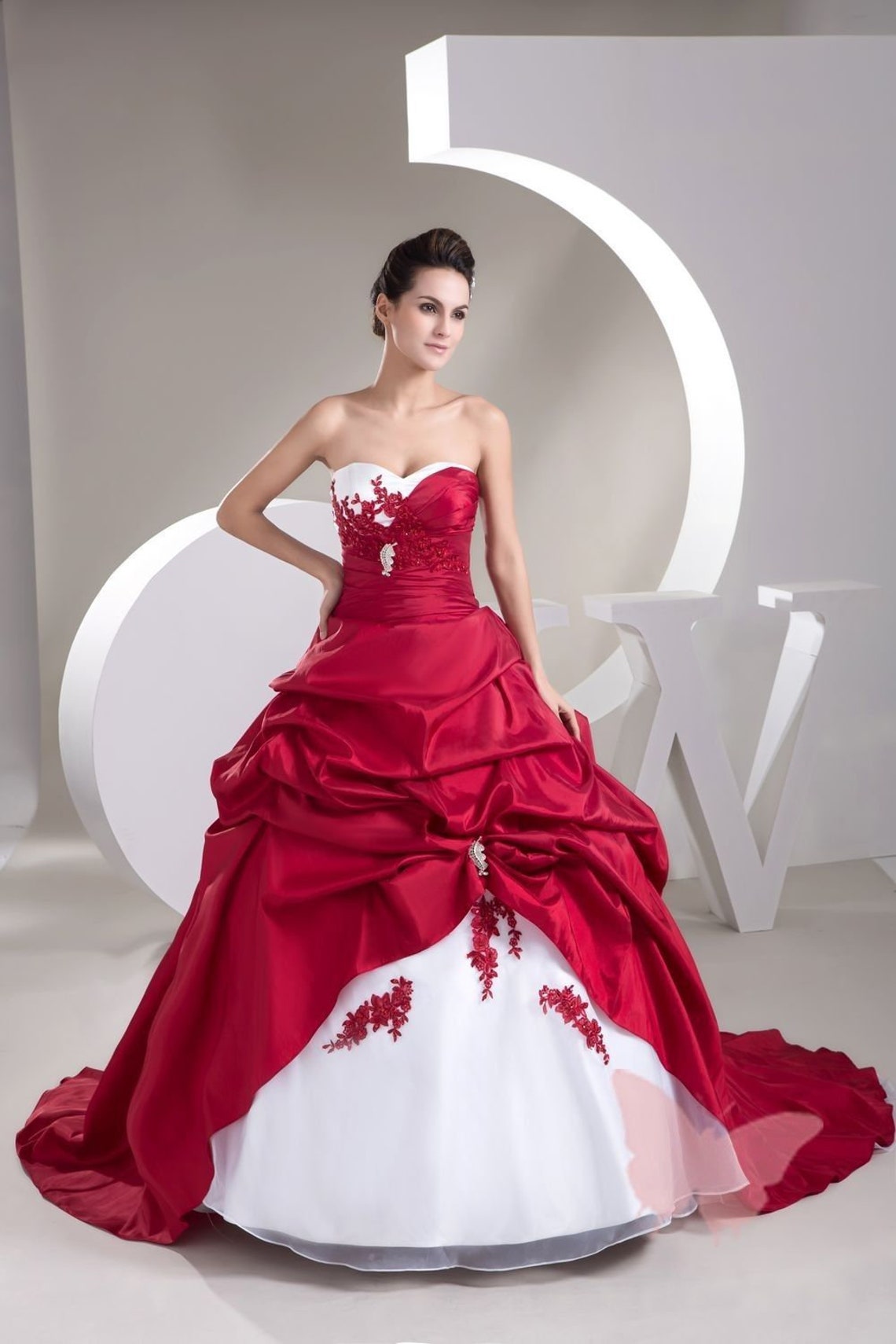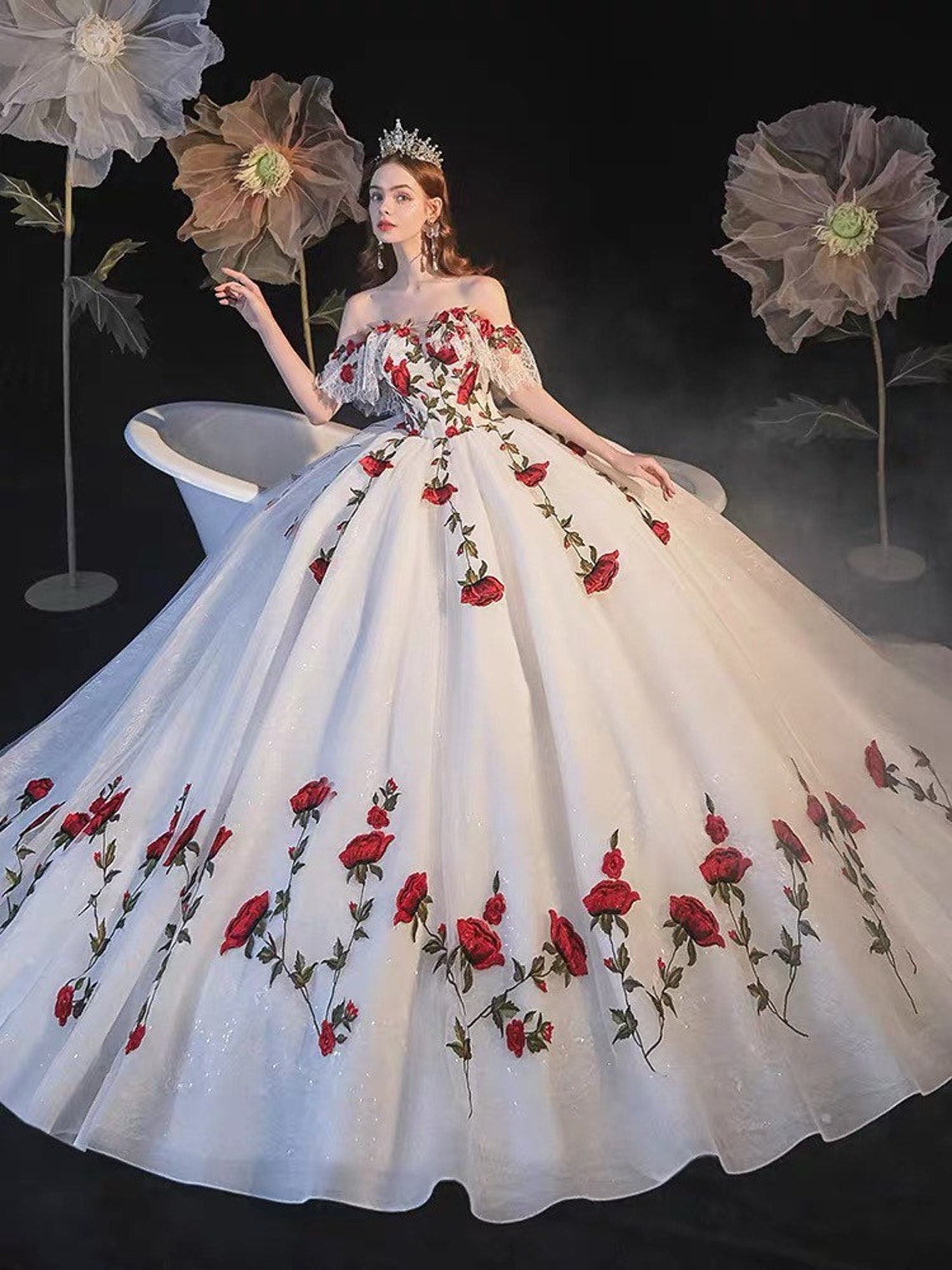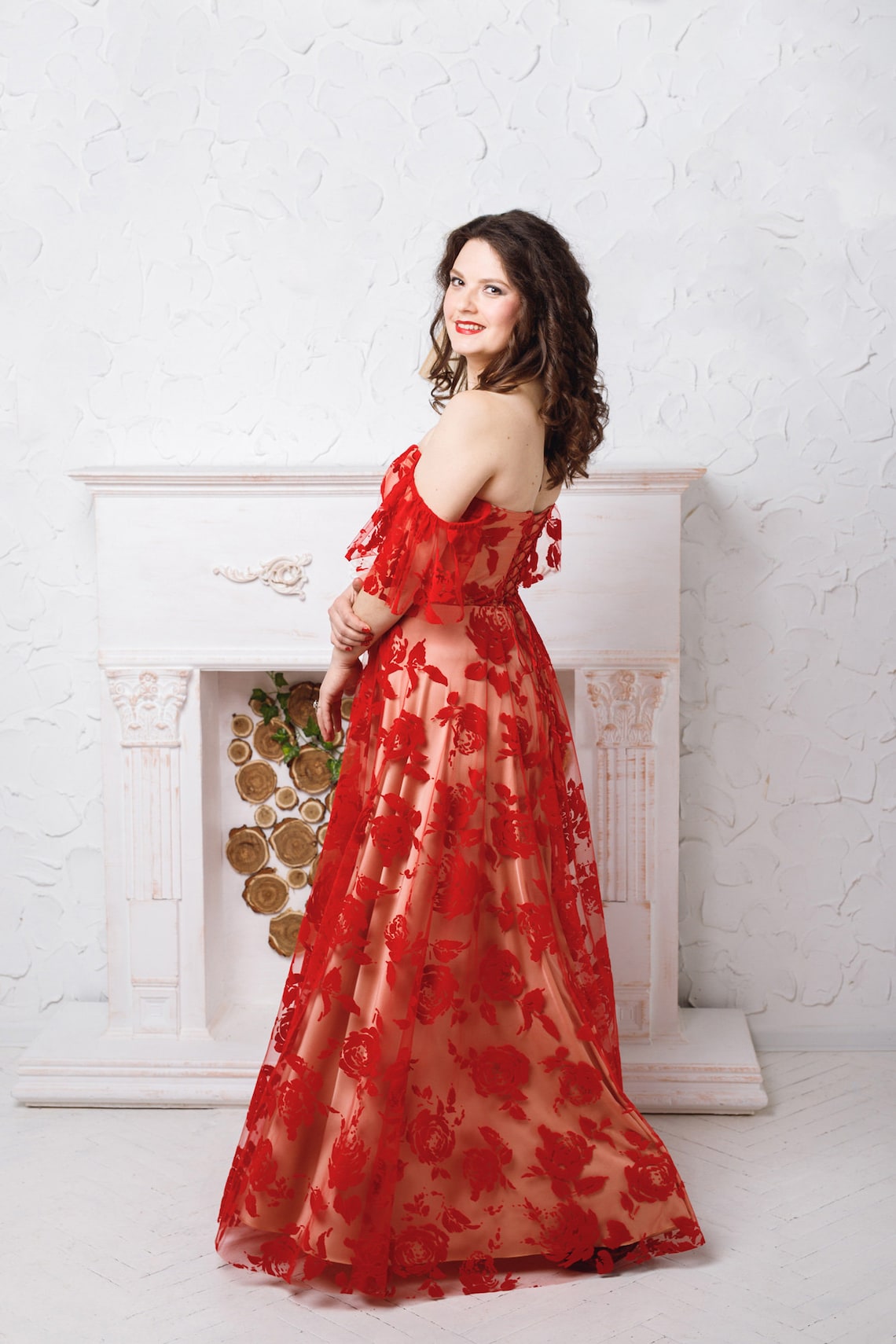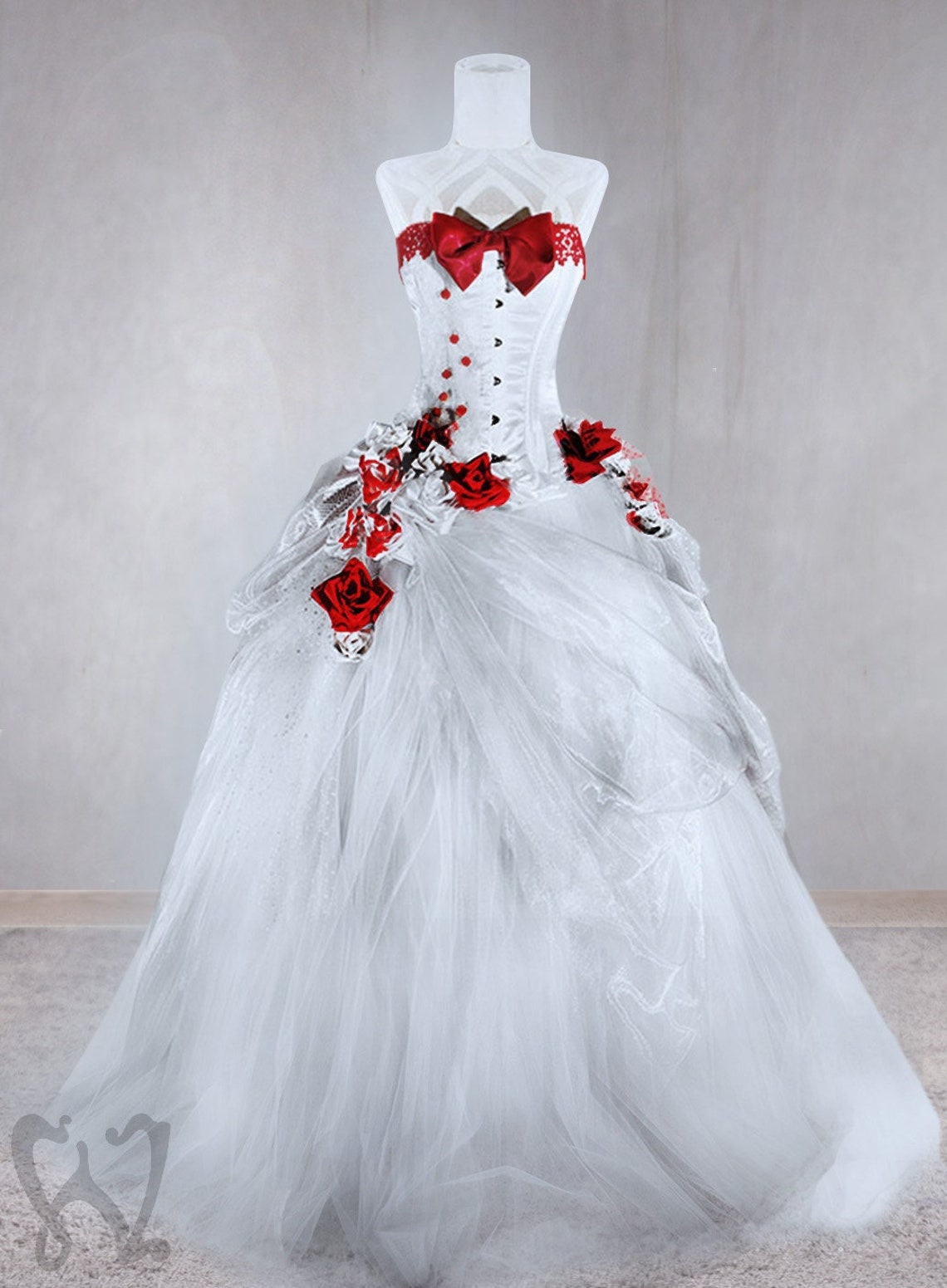 Black And Red Wedding Dresses
Red and black are a classic combination, and can be worn together in many different ways. You can combine them in the same outfit (a red dress with a black belt or shoes), or wear complementary items that don't necessarily match but still work together. For example, you might wear a black skirt with a red top, or vice versa. Red and black is also great news for brides who want to look good on their big day but don't want to wear white—these two colors are more than enough to make your wedding dress stand out as an elegant choice!
Red Lace Wedding Dress
You've been thinking about your wedding dress for months. It's not enough that you'll be the most beautiful bride in the room, but you want a dress that makes you feel like an elegant queen. If this is how you feel, then a red lace wedding dress might just be your perfect choice. Red lace is soft and feminine, which means it can make even the most confident bride look like one of those fairytale princesses from the Disney films we all grew up with. And there are so many different styles! Just think about it: do you want something short and sexy? Something long and flowing? Maybe something in between? With so many options available these days (including ones by designers such as Vera Wang), there really isn't any reason why every bride shouldn't find exactly what they're looking for—and if red lace happens to be yours then we say go for it!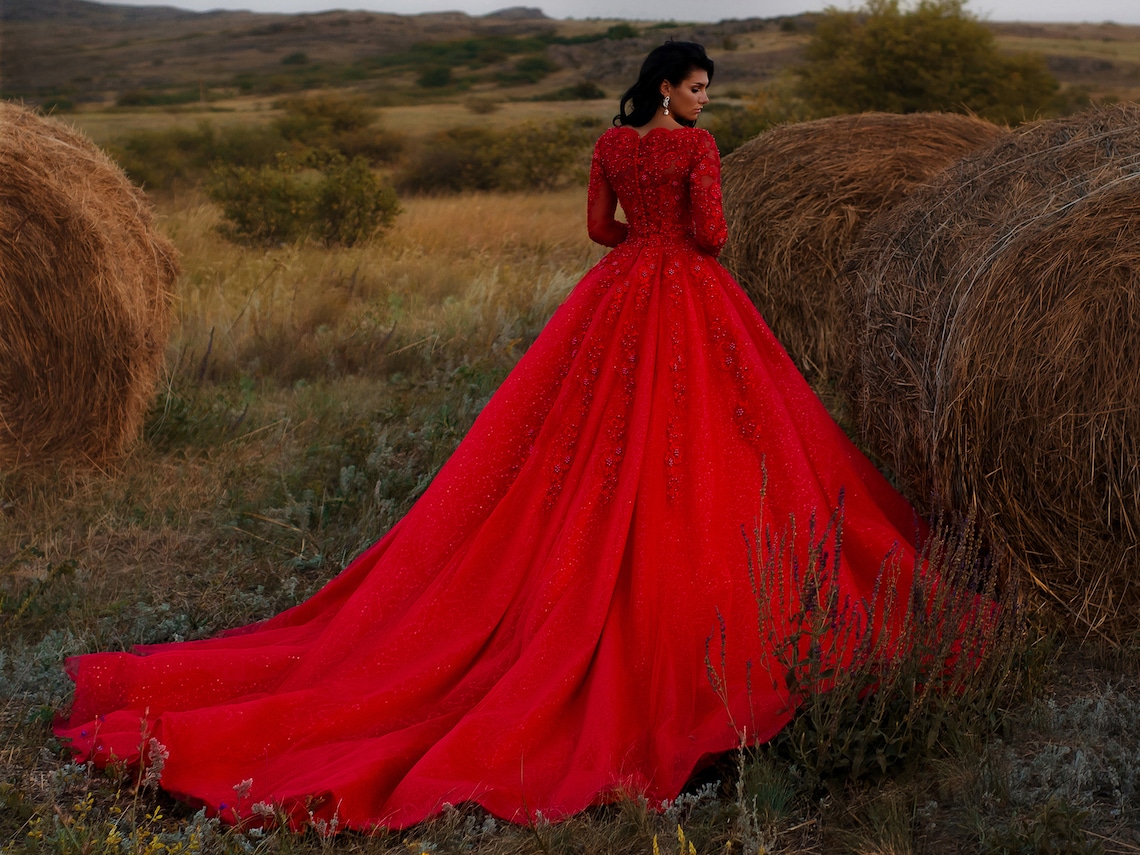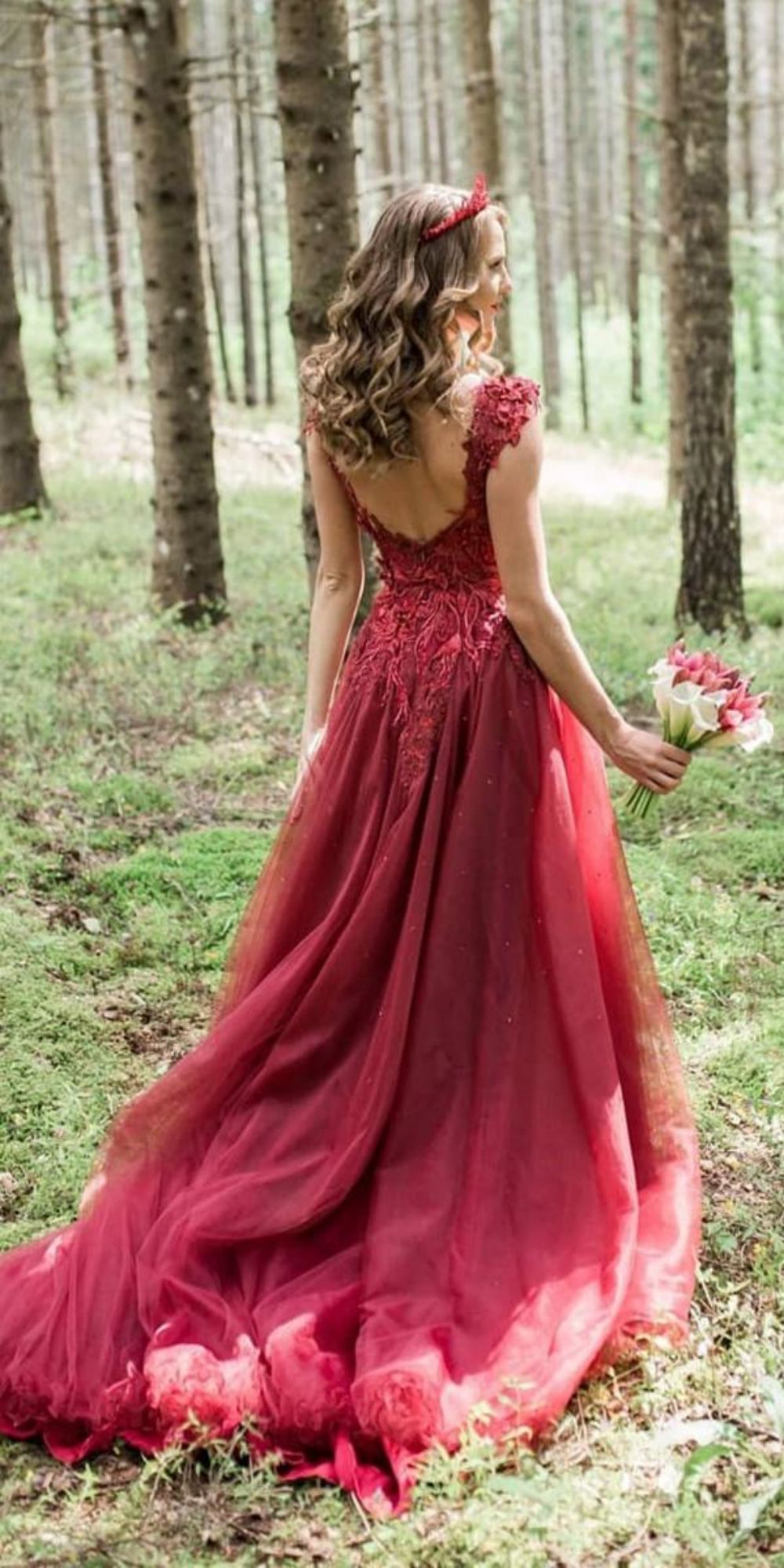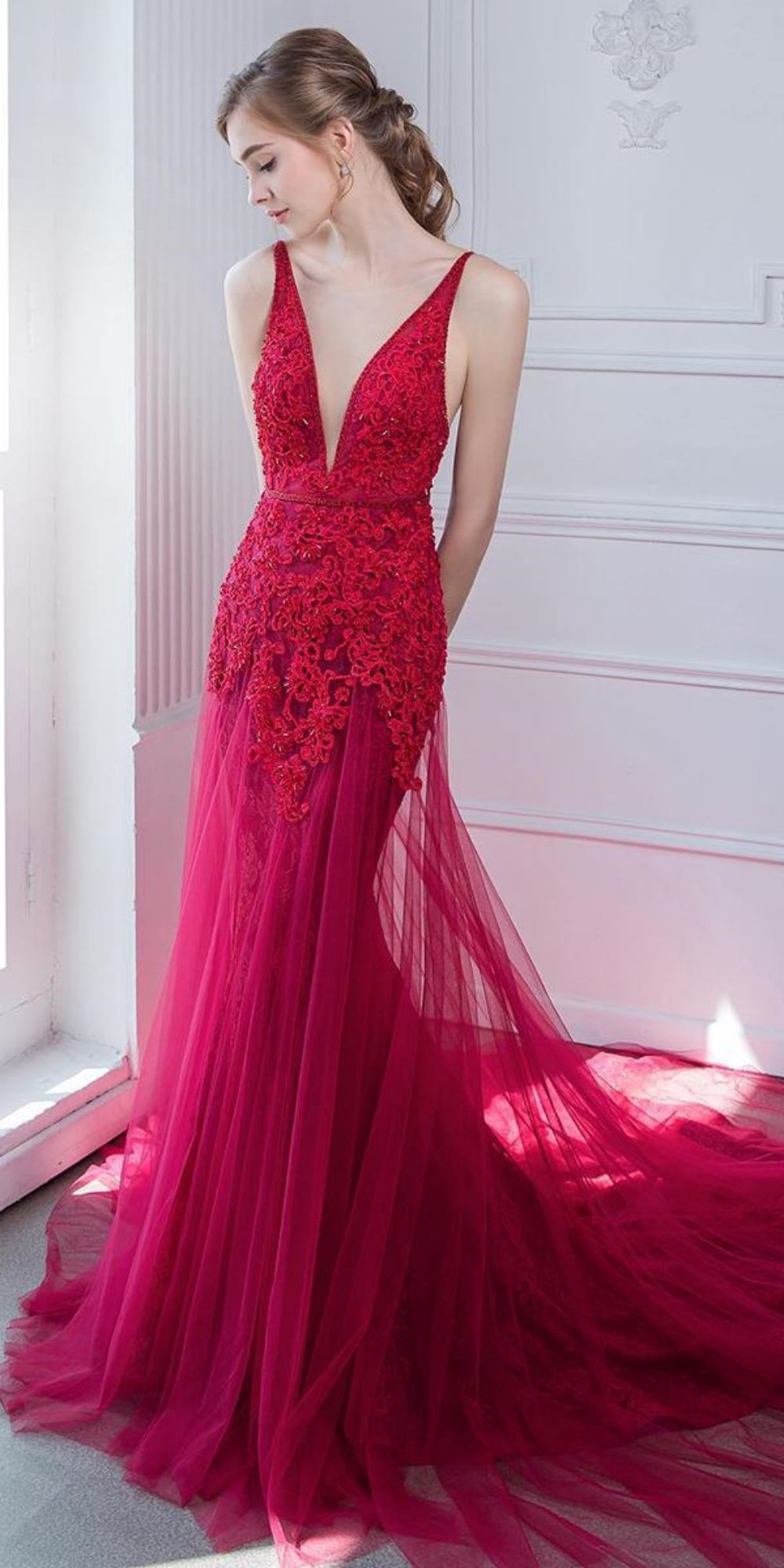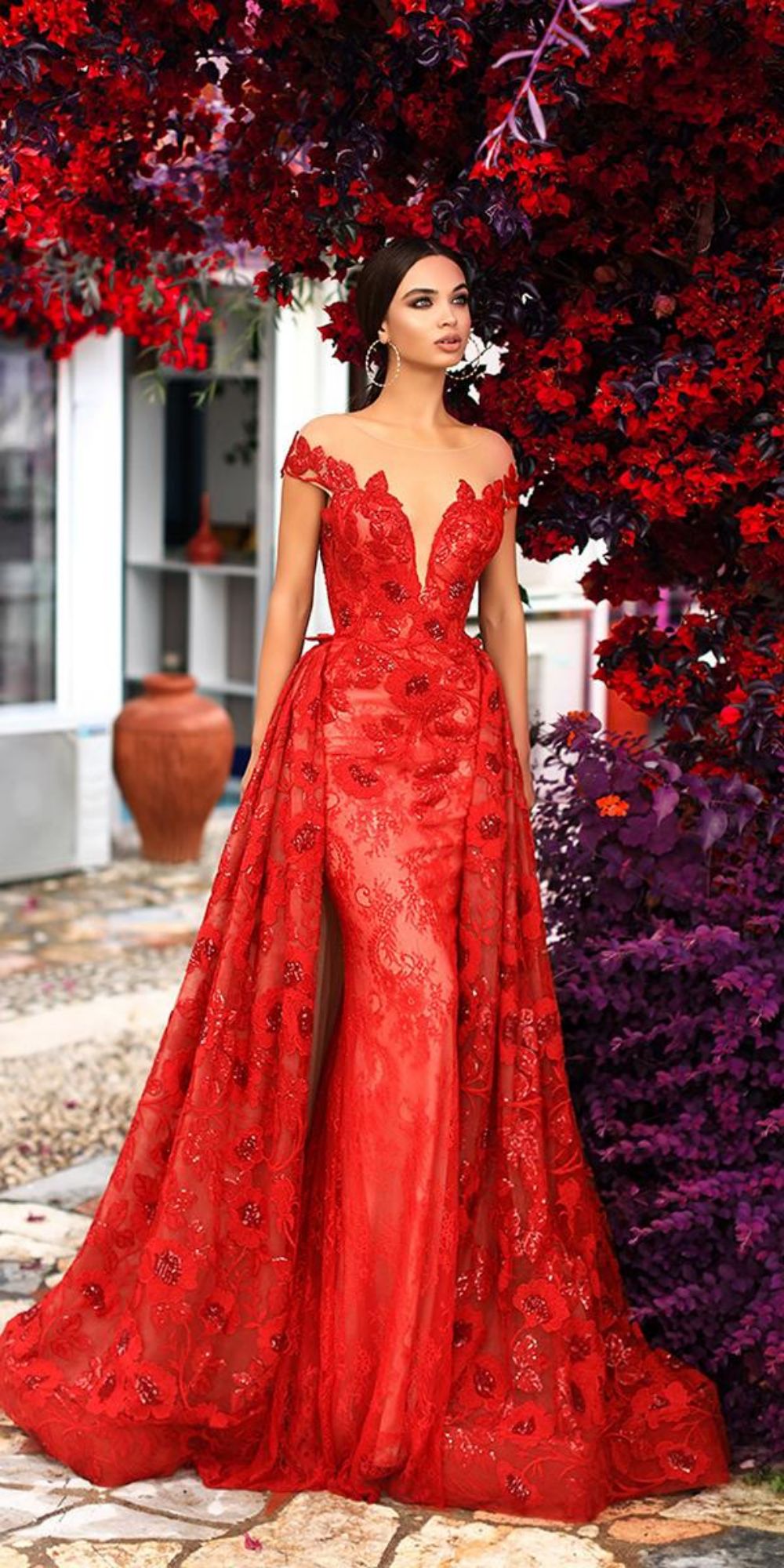 Dark Red Wedding Gown
Dark red wedding dresses look great on every skin tone. The color can be worn by brides of all complexions and body types, thanks to their complementary nature. They flatter both fair and olive skin tones, as well as those with darker complexions. Dark red is a mix of warm and cool shades, so it's the perfect choice for anyone who doesn't want their wedding dress to look too bold or too weak.
Dark red wedding dresses are also versatile enough for any season or venue type. You can wear one at an outdoor summer wedding, a winter holiday party, or even in the middle of summer if you're getting married somewhere warm like Hawaii (or Florida).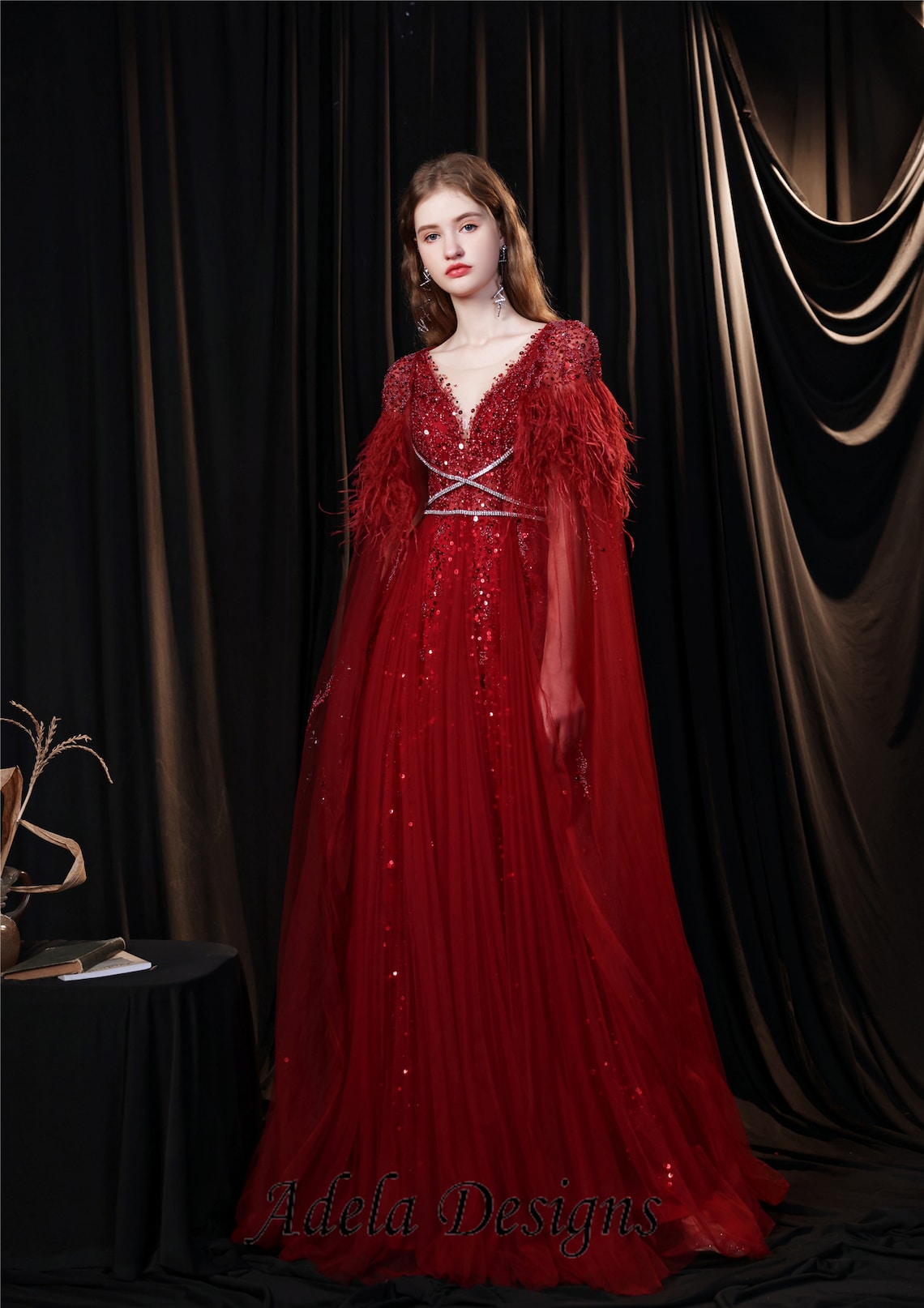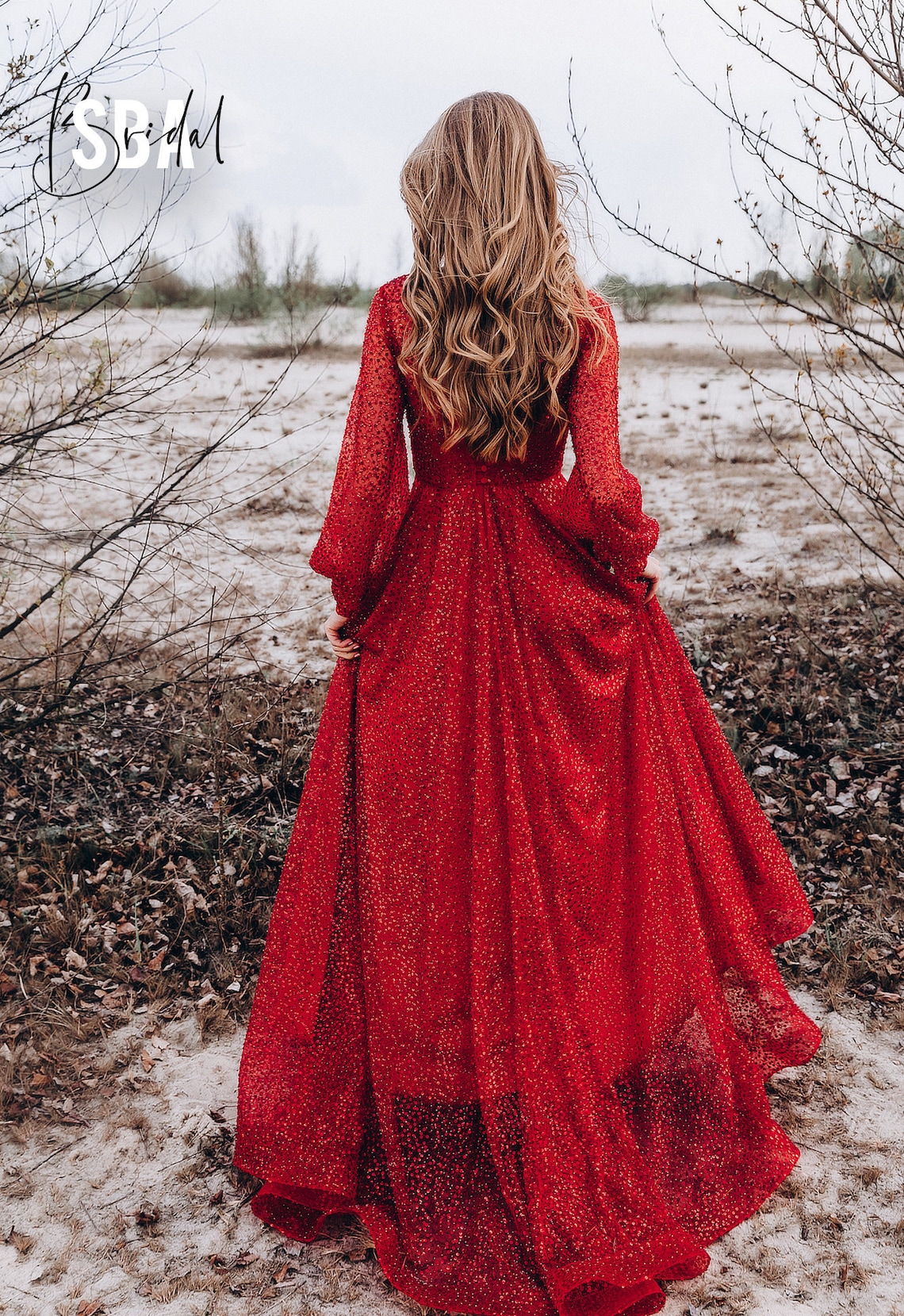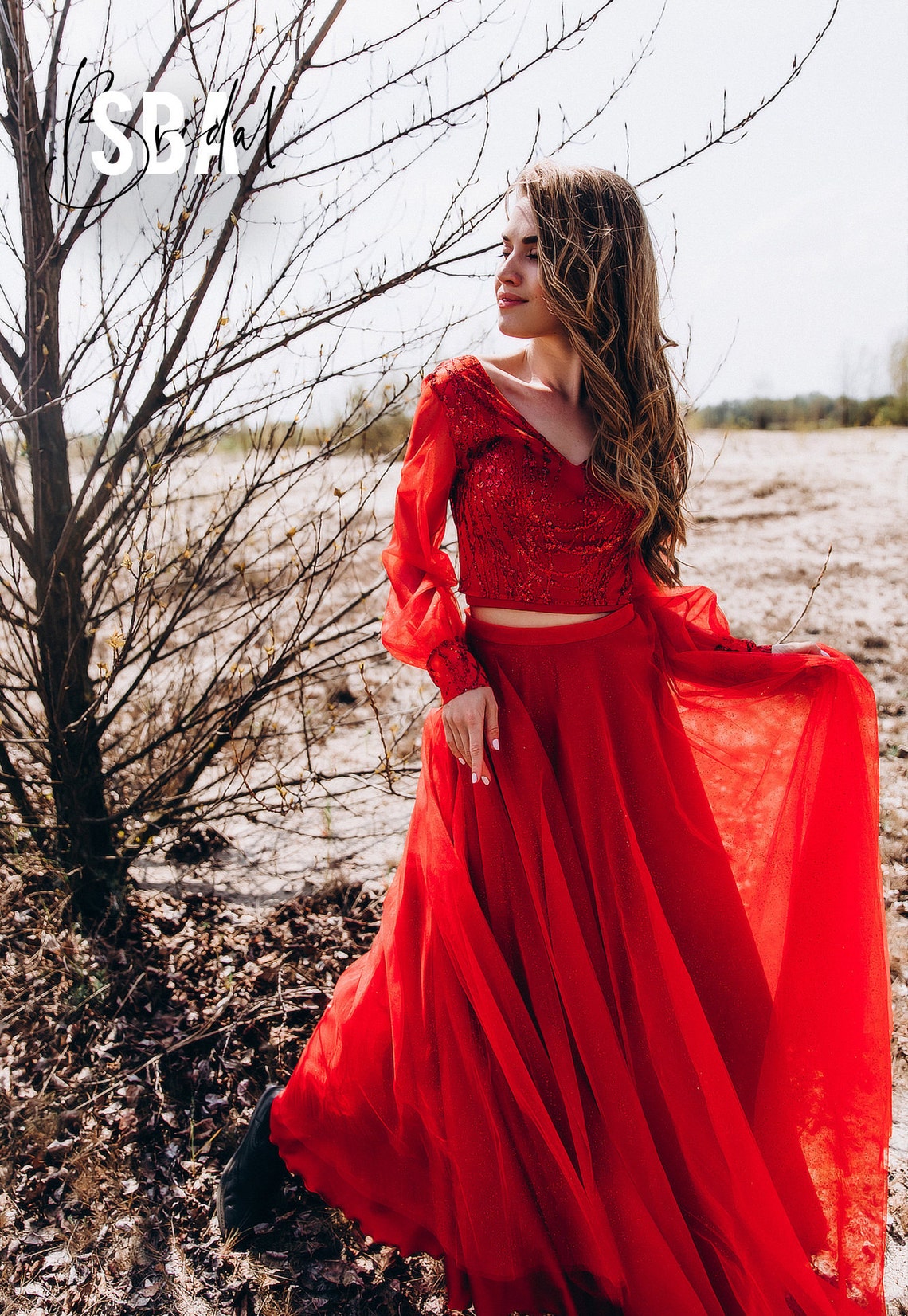 Mermaid Red Wedding Dresses
A red mermaid wedding dress is a stunning choice for your big day, and we have many options to choose from! From short sleeves to long sleeves, you can find the perfect look for your style.
A red mermaid wedding dress with cap sleeves has an elegant feel that's perfect for a summer wedding or an outdoor ceremony. The style of this dress will flatter every body type and can be worn again as both a reception gown or even as a bridesmaid dress!
A red mermaid wedding dress with long sleeves keeps you comfortable while still feeling stylish on your special day. This look works well when paired with a statement necklace or earrings; opt for something that complements the simple elegance of this piece as much as possible!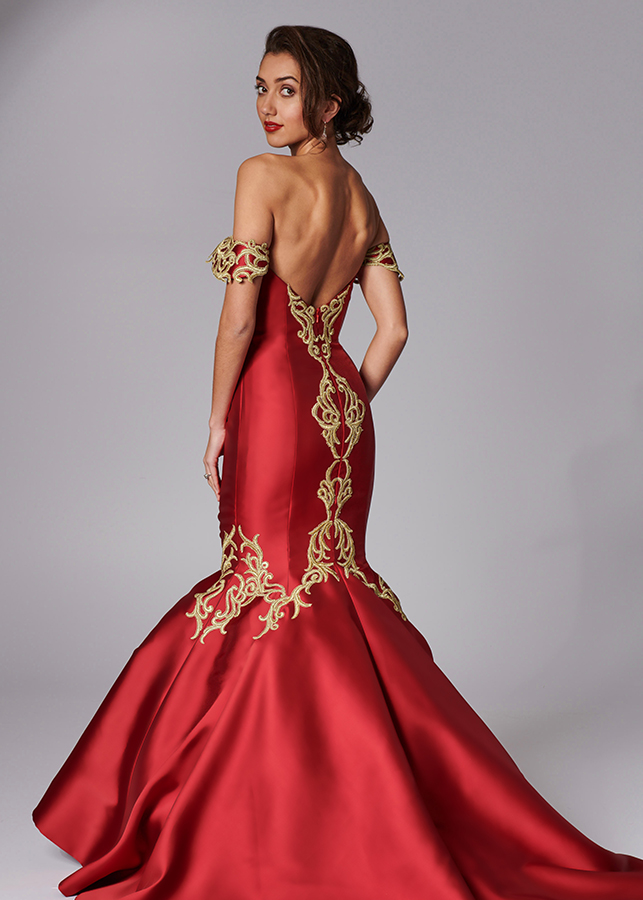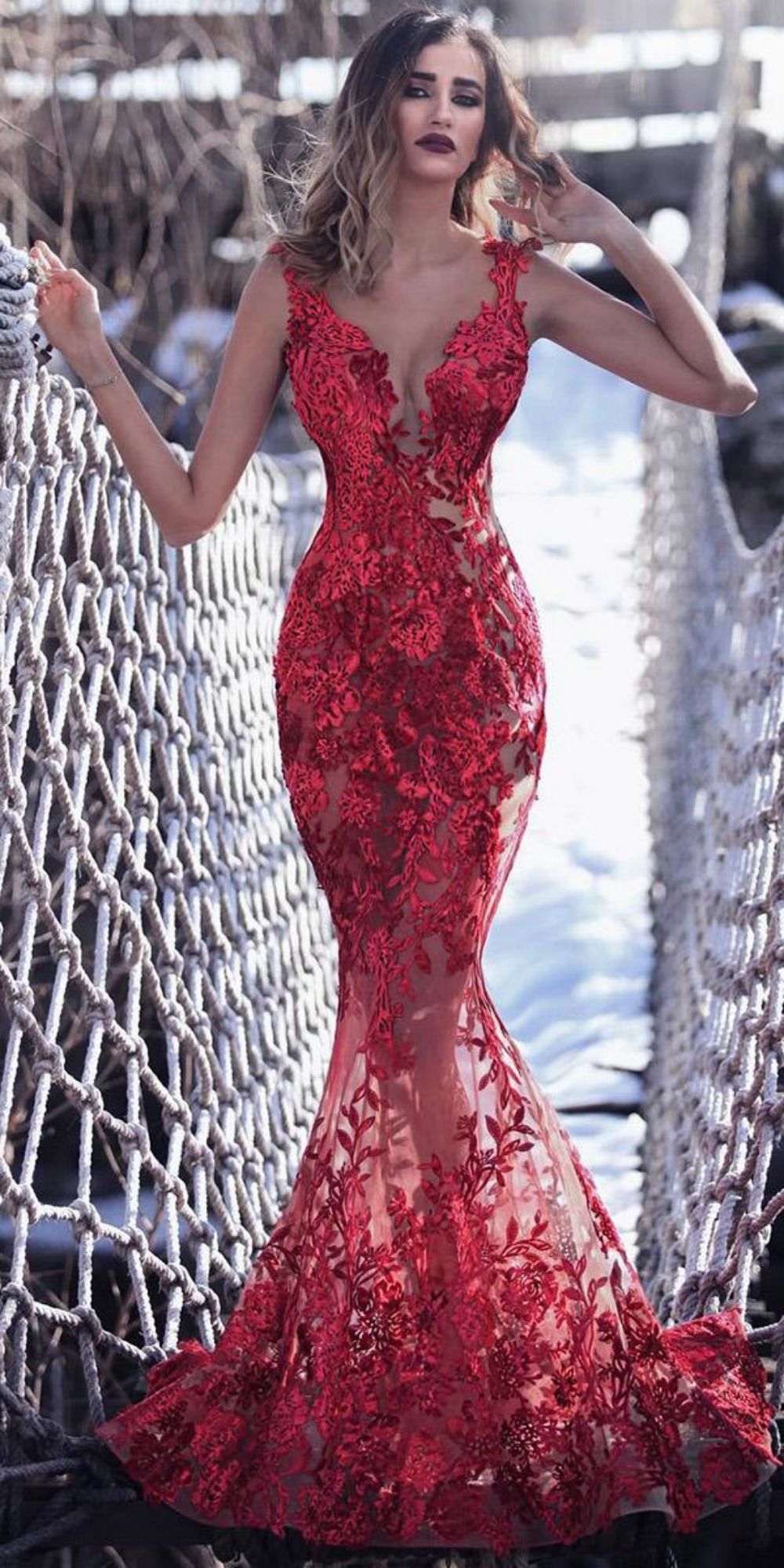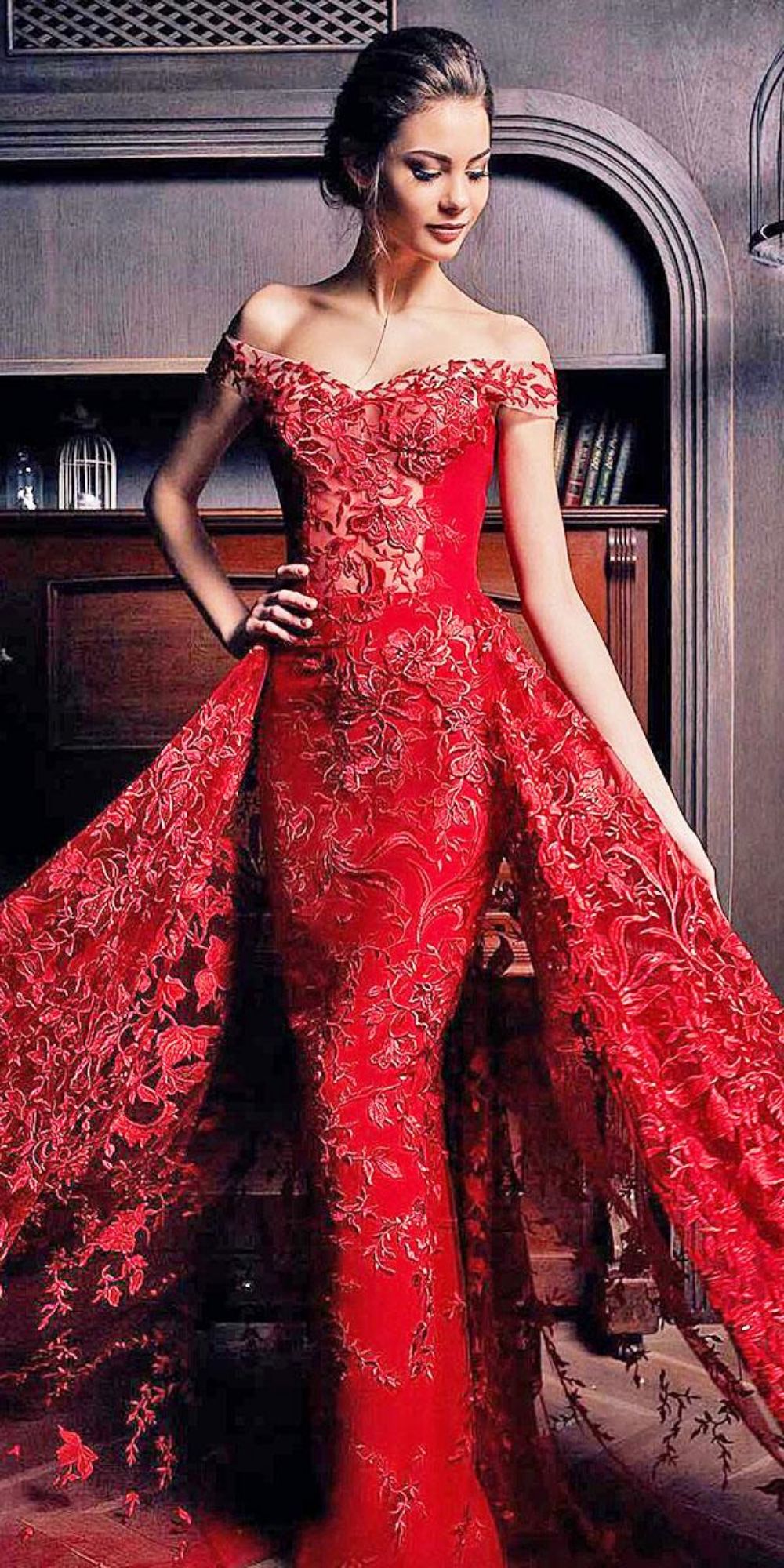 Red Ball Gown Wedding Gown
The red ball gown wedding dress is a popular choice among brides who want to feel like their own version of a princess on their special day. This style of dress is flattering for all body types and can work well as both a wedding ceremony and reception dress. The fitted bodice and flowing skirt create an hourglass figure, while the long sleeves and train make sure you're covered up in all the right places.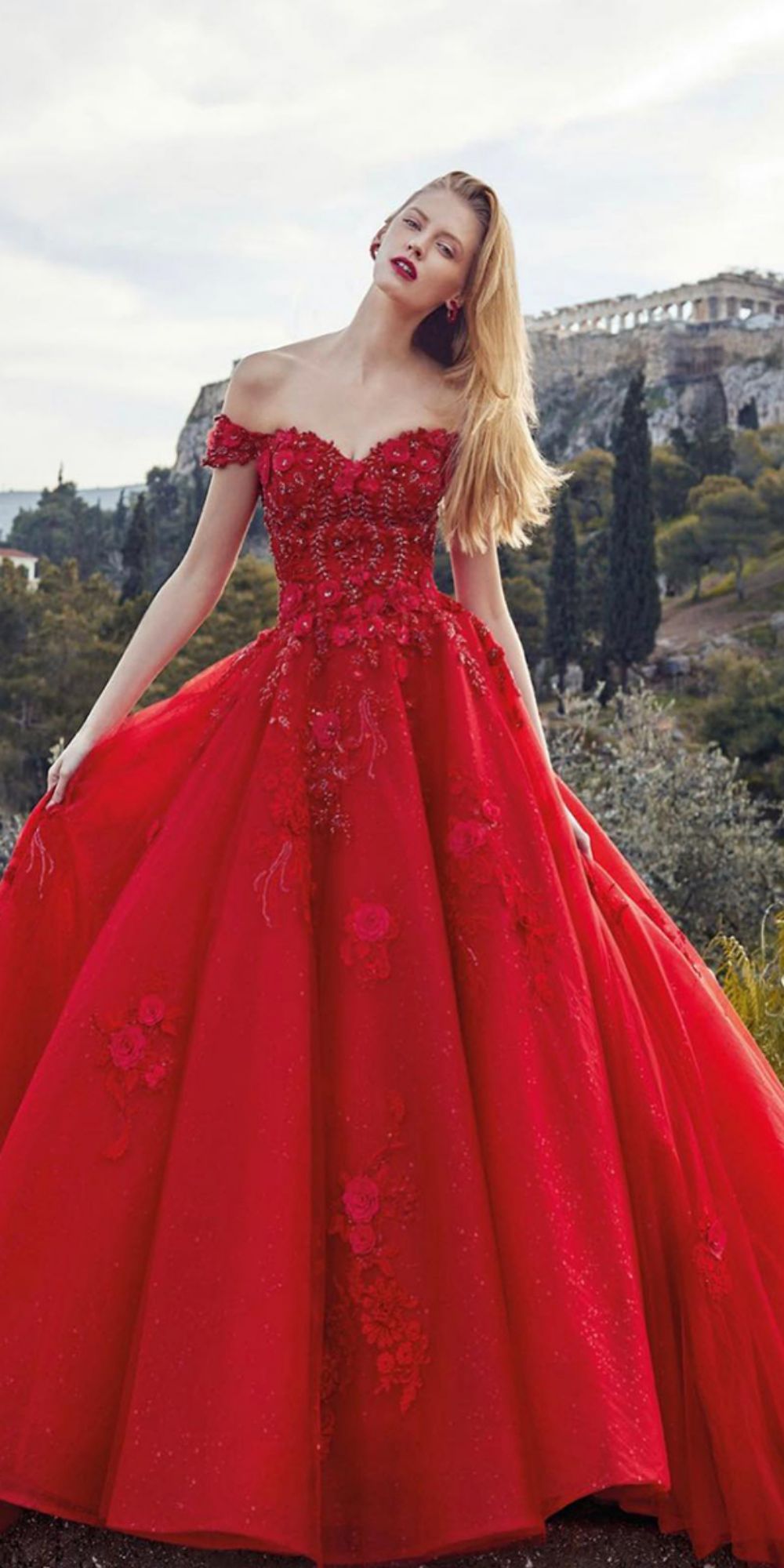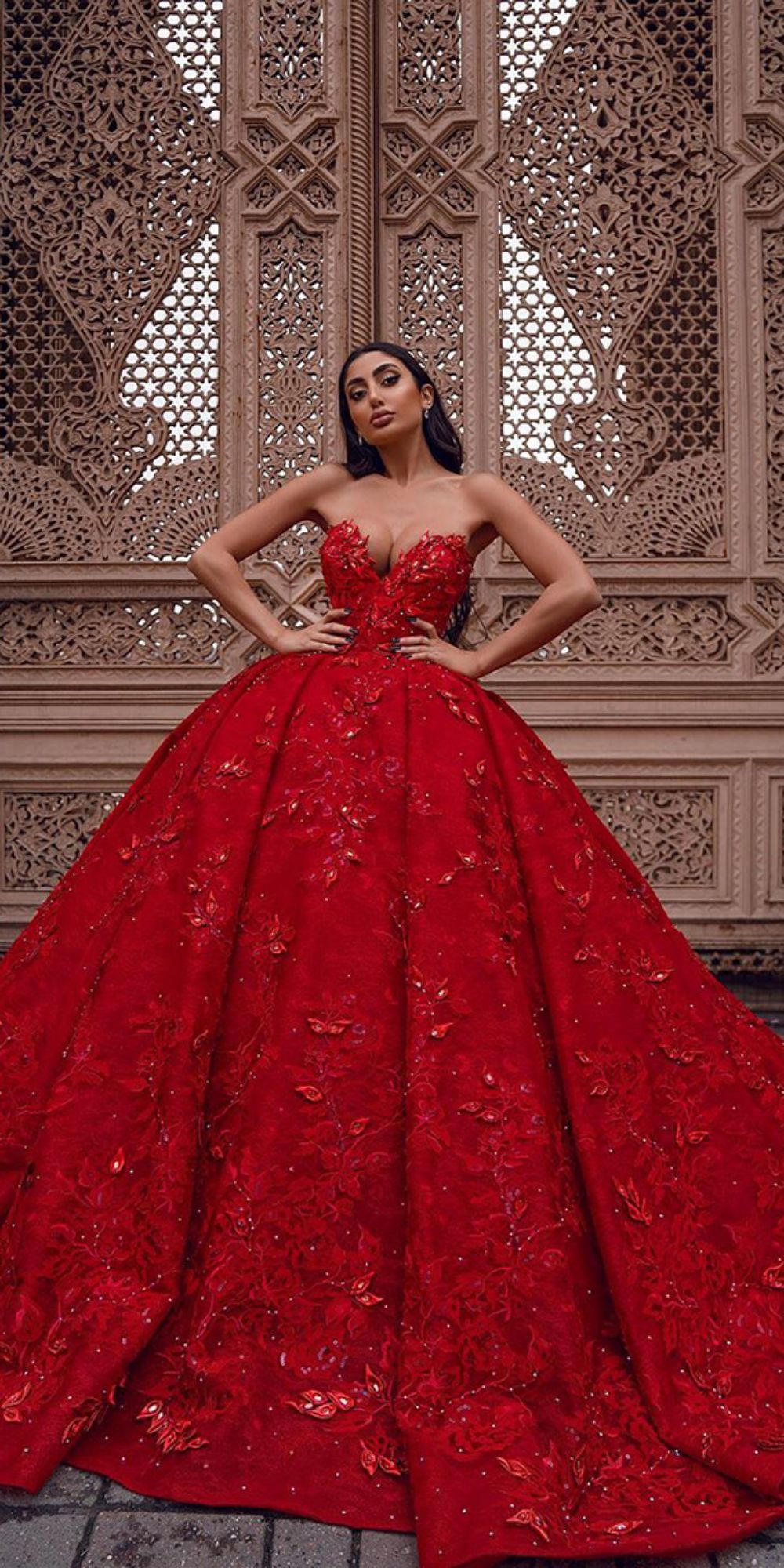 Simple Red Bridal Dresses
Simple red wedding dresses are the best choice for brides who want to look breathtakingly beautiful, but don't want to go over the top with their dress. These dresses have been around for years and they never go out of style! Simple red wedding dresses are perfect for smaller weddings (think: intimate city hall ceremonies) or larger events (think: 500 person destination weddings).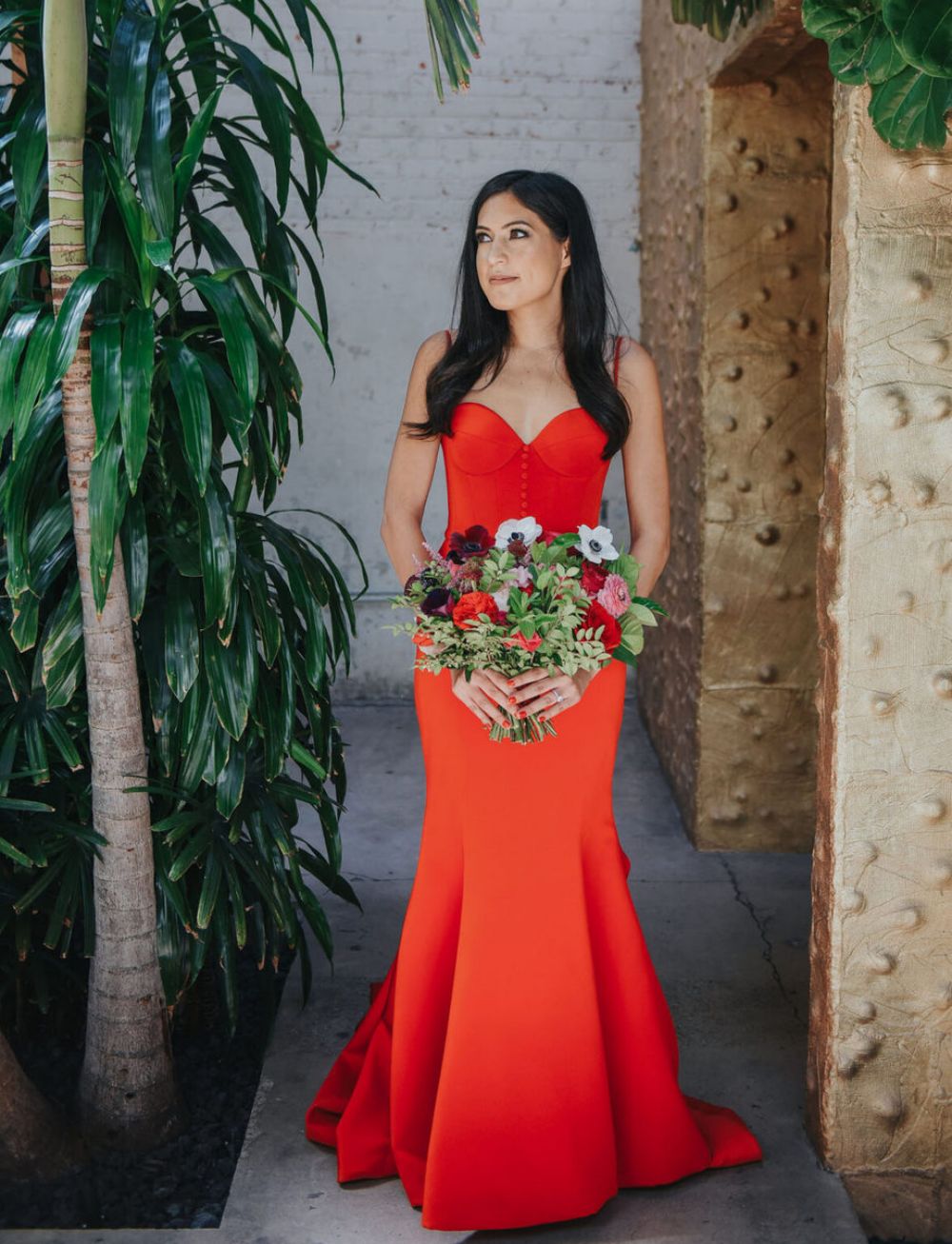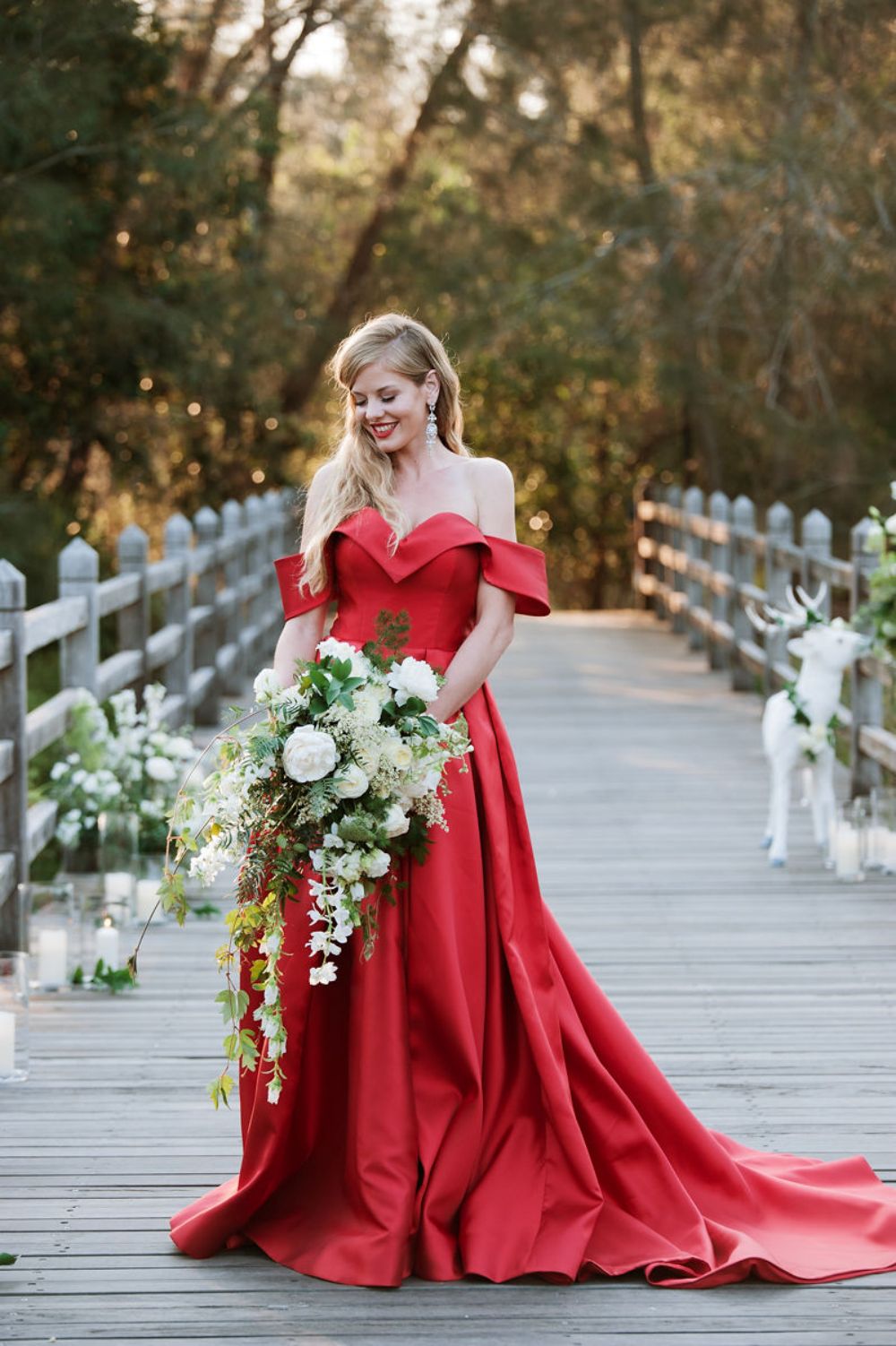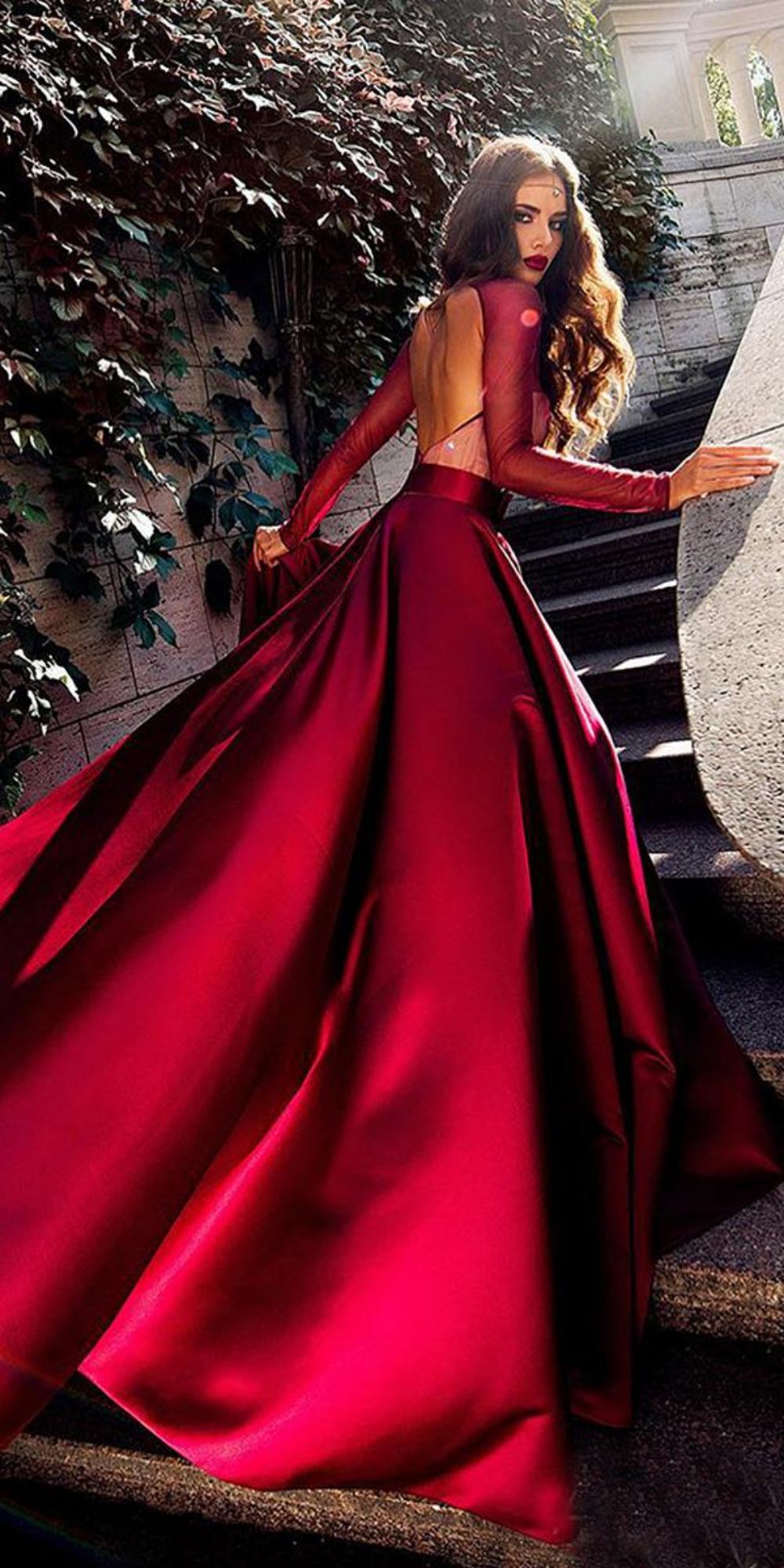 Red Chinese Wedding Dress
Red is the color of luck, prosperity and happiness; it symbolizes good fortune, luck and happiness. It's no surprise that red is a popular choice for Chinese brides. Red dresses are a symbol of passion, love and energy in Chinese culture.
Red wedding dresses reflect a bride's beauty, charm and confidence—all things that will help her become an excellent wife worthy of her groom's affection when she wears this style on her wedding day.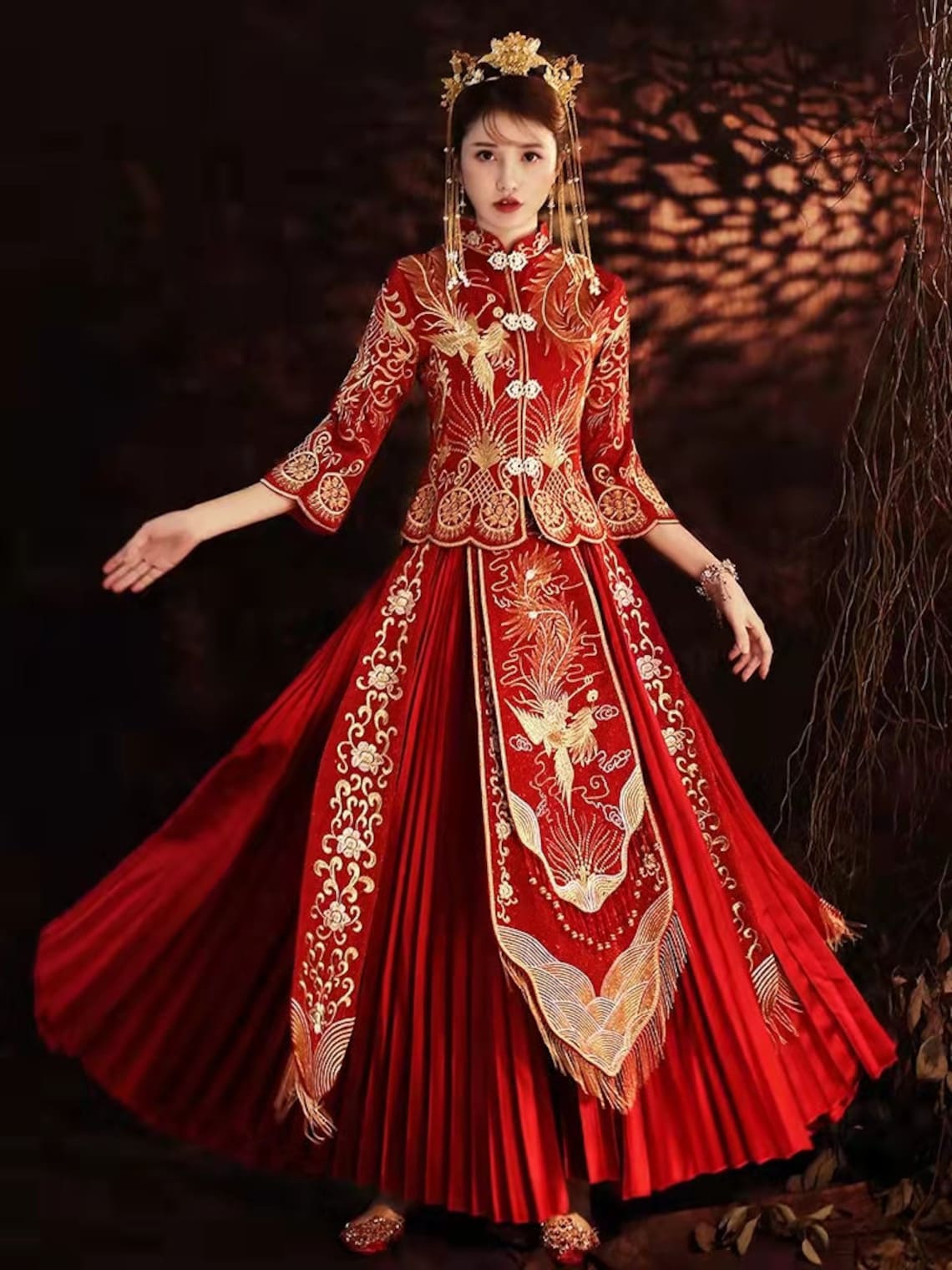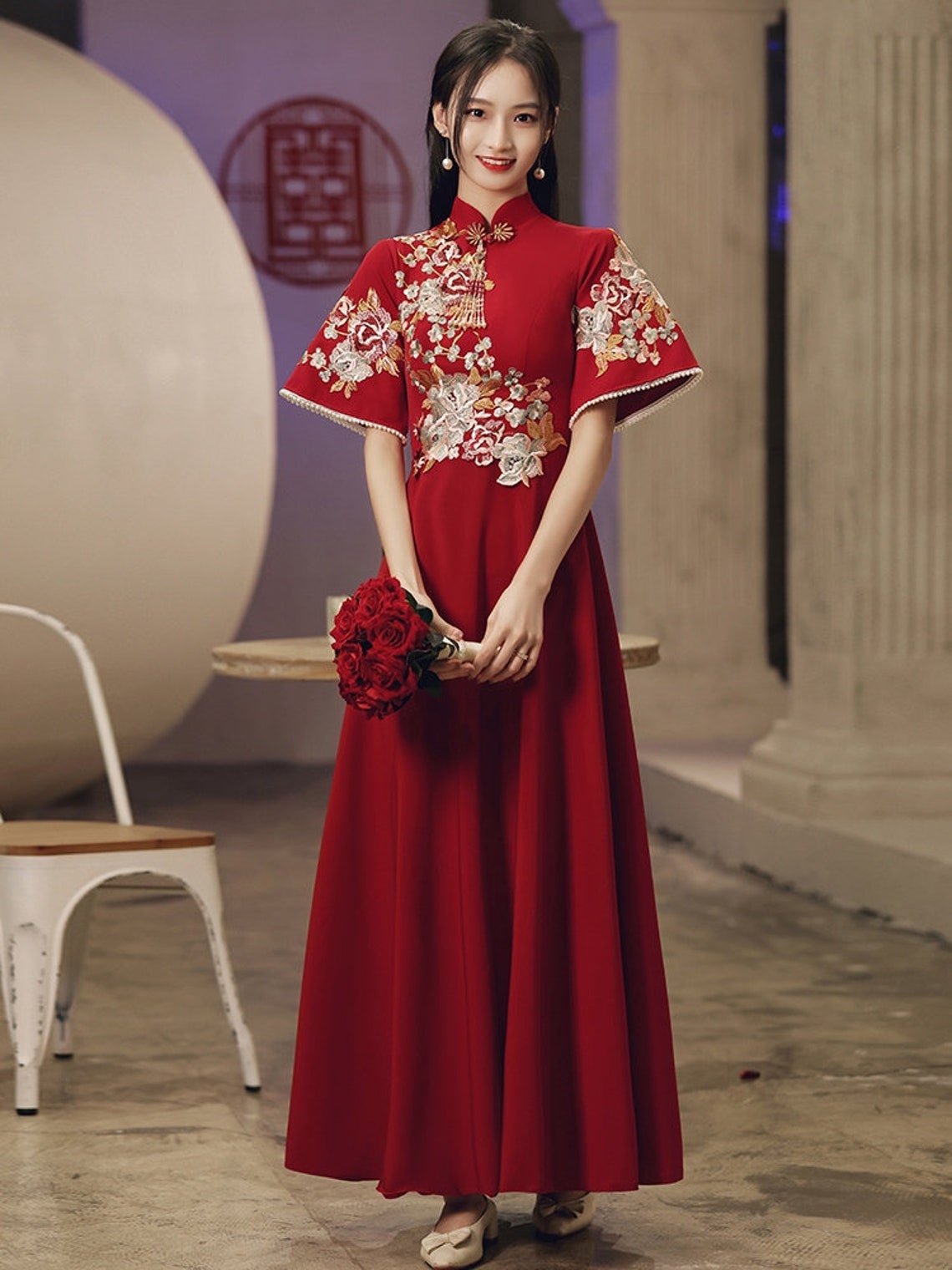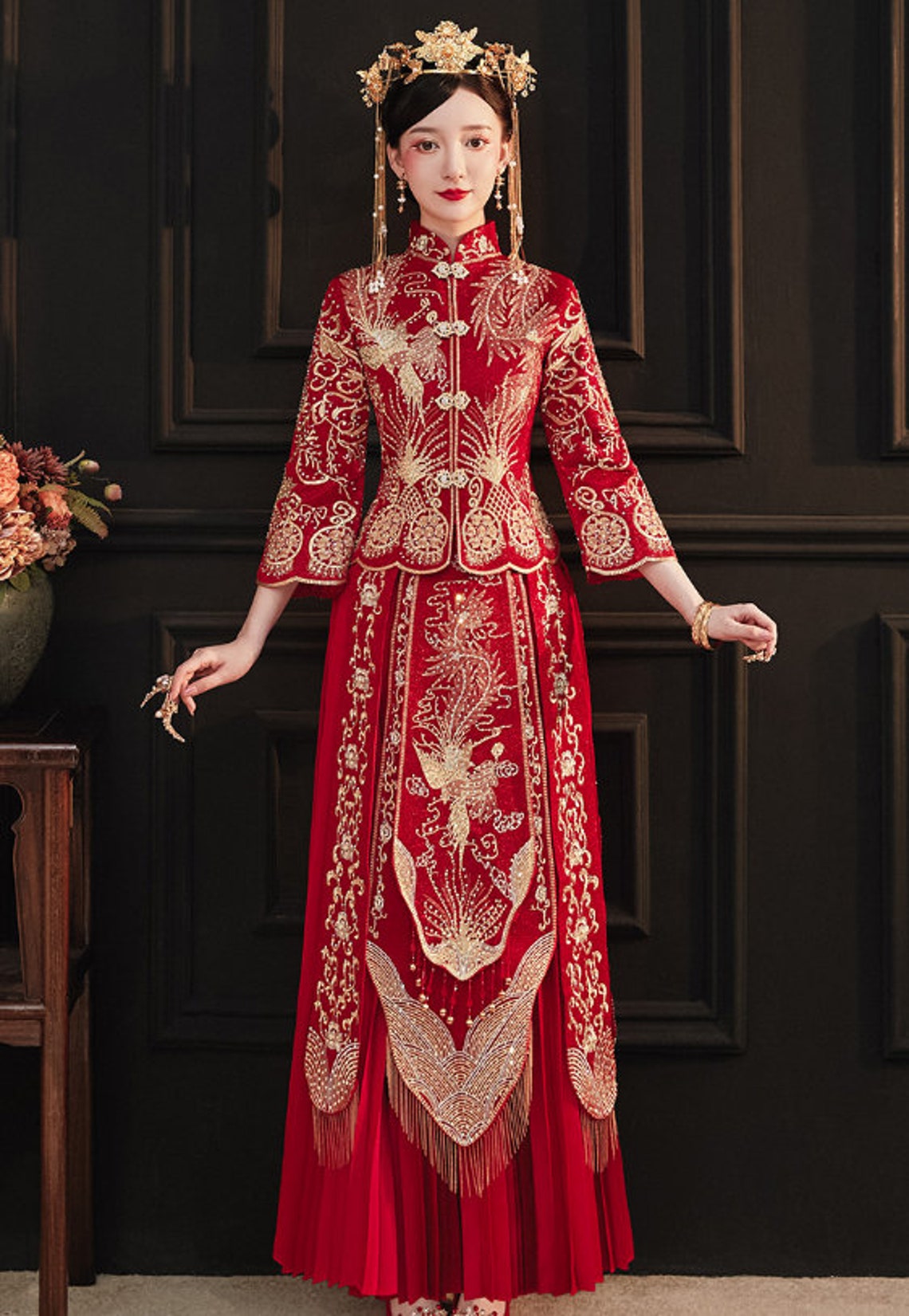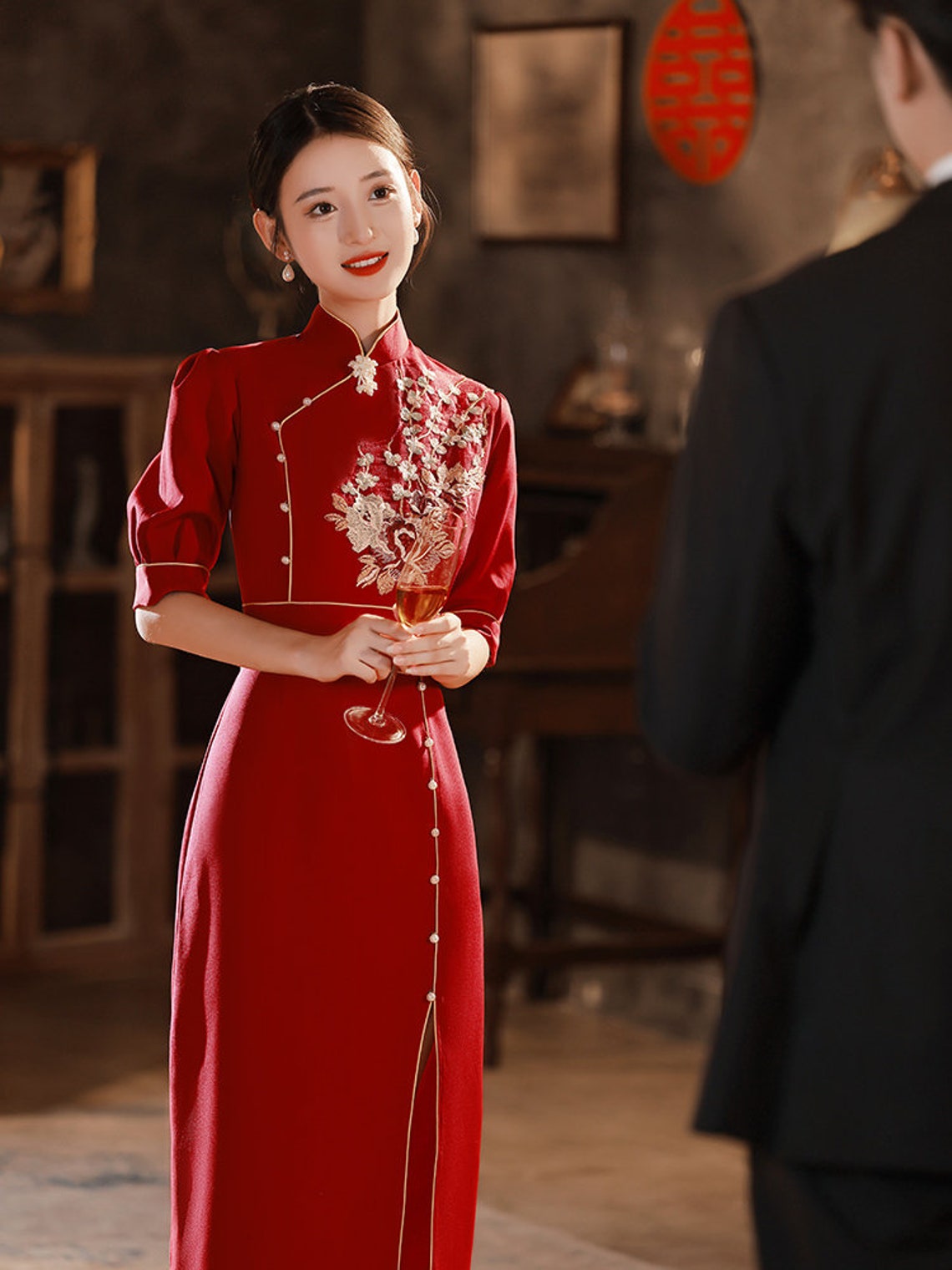 Red Indian Wedding Dress
Red is traditionally the colour of Hindu brides. Red is the colour of fire and passion, so it's no surprise that a bride would choose red to show her commitment to her new husband.
As well as being a traditional Hindu wedding dress, red dresses are also worn by brides in other cultures across the world. These ladies might not follow all of their traditions, but they still want to wear something special on their big day.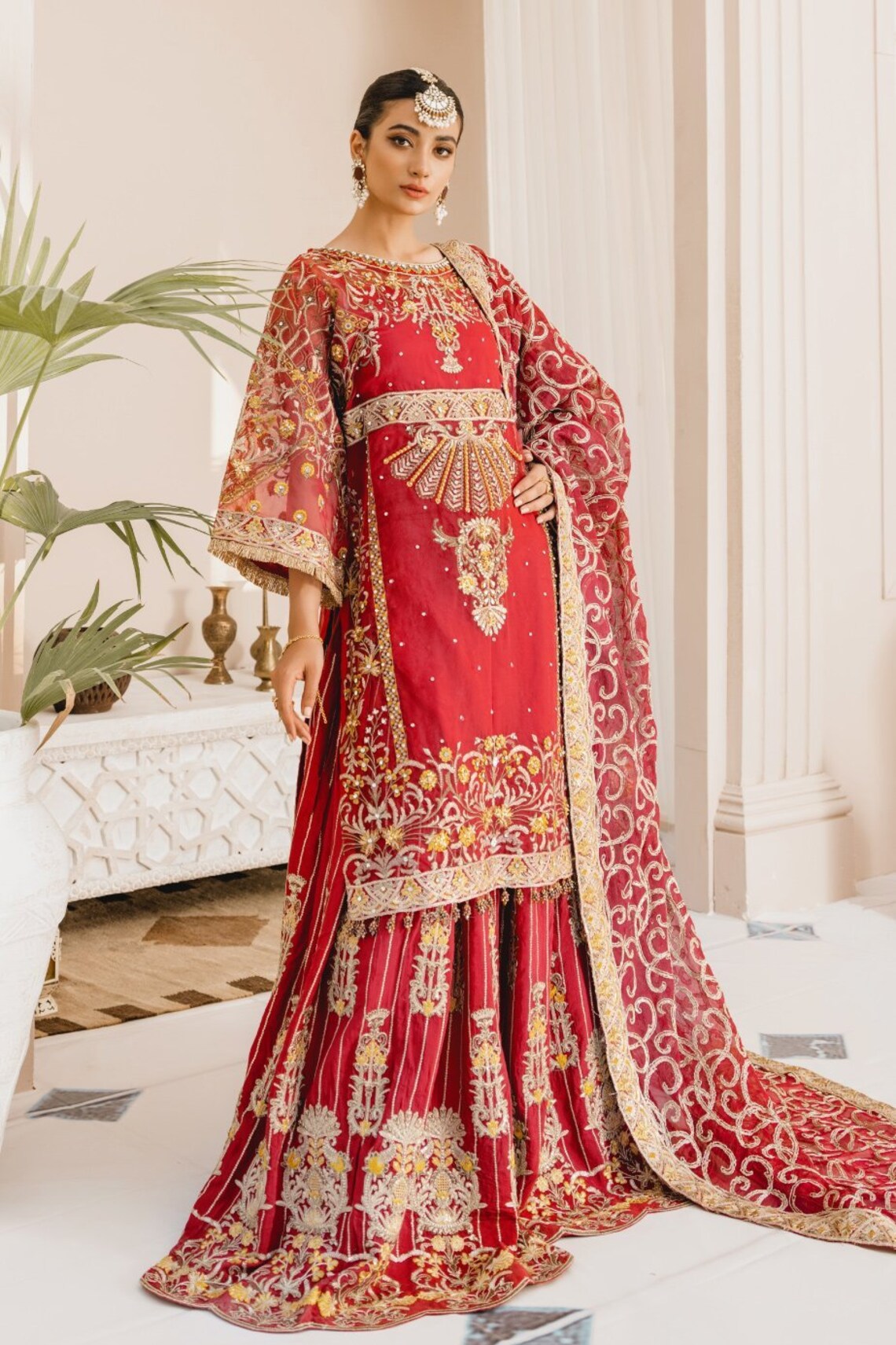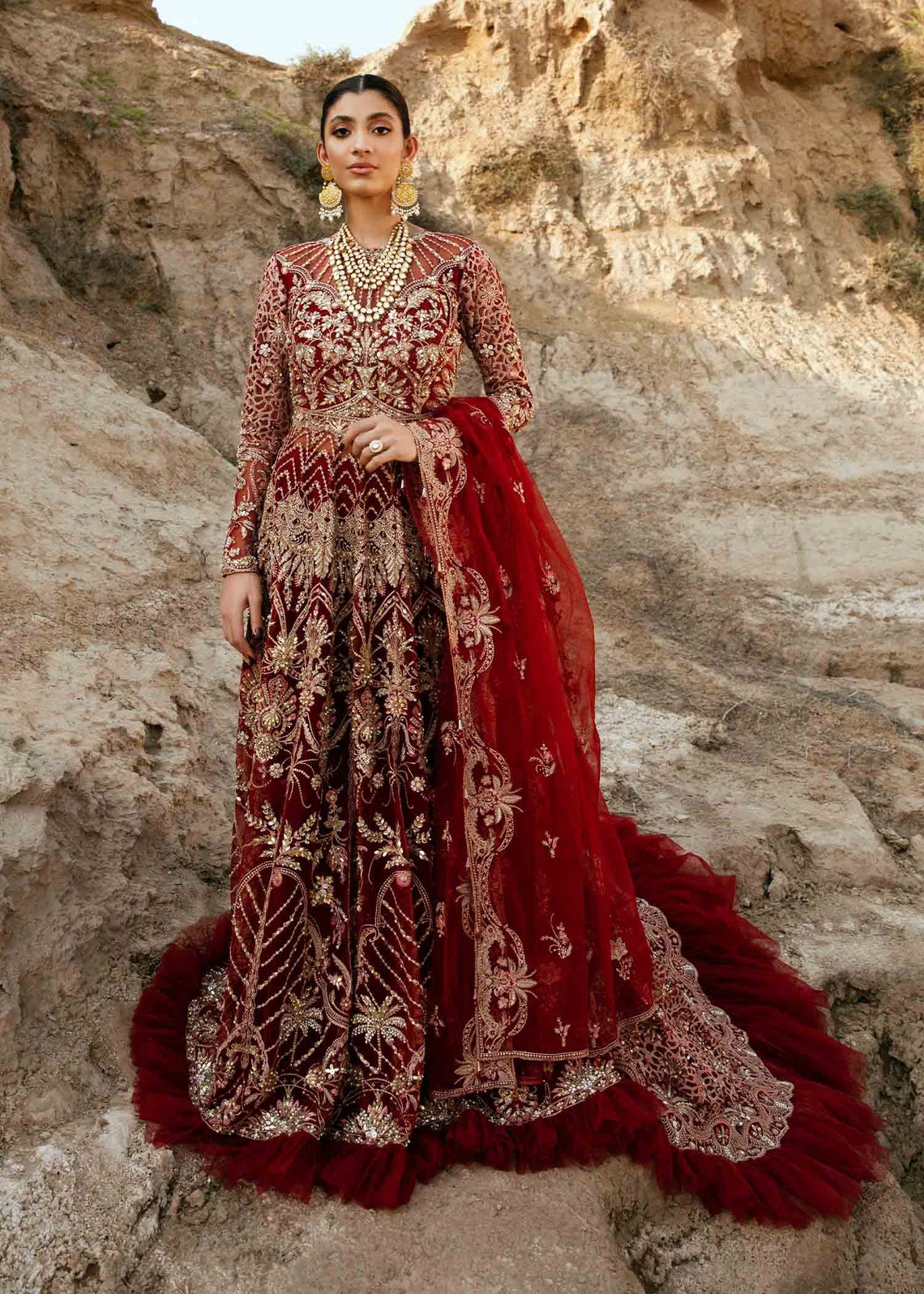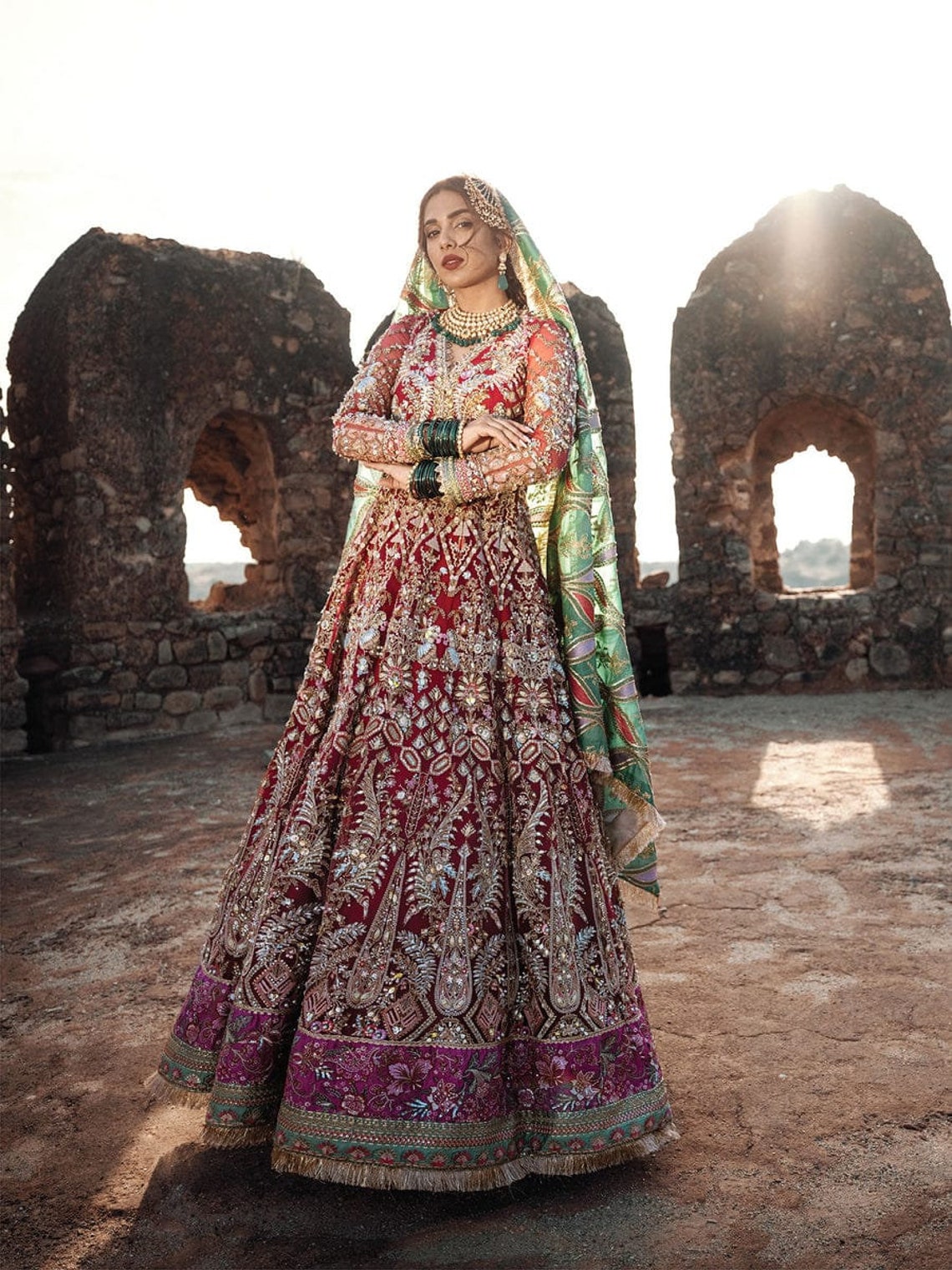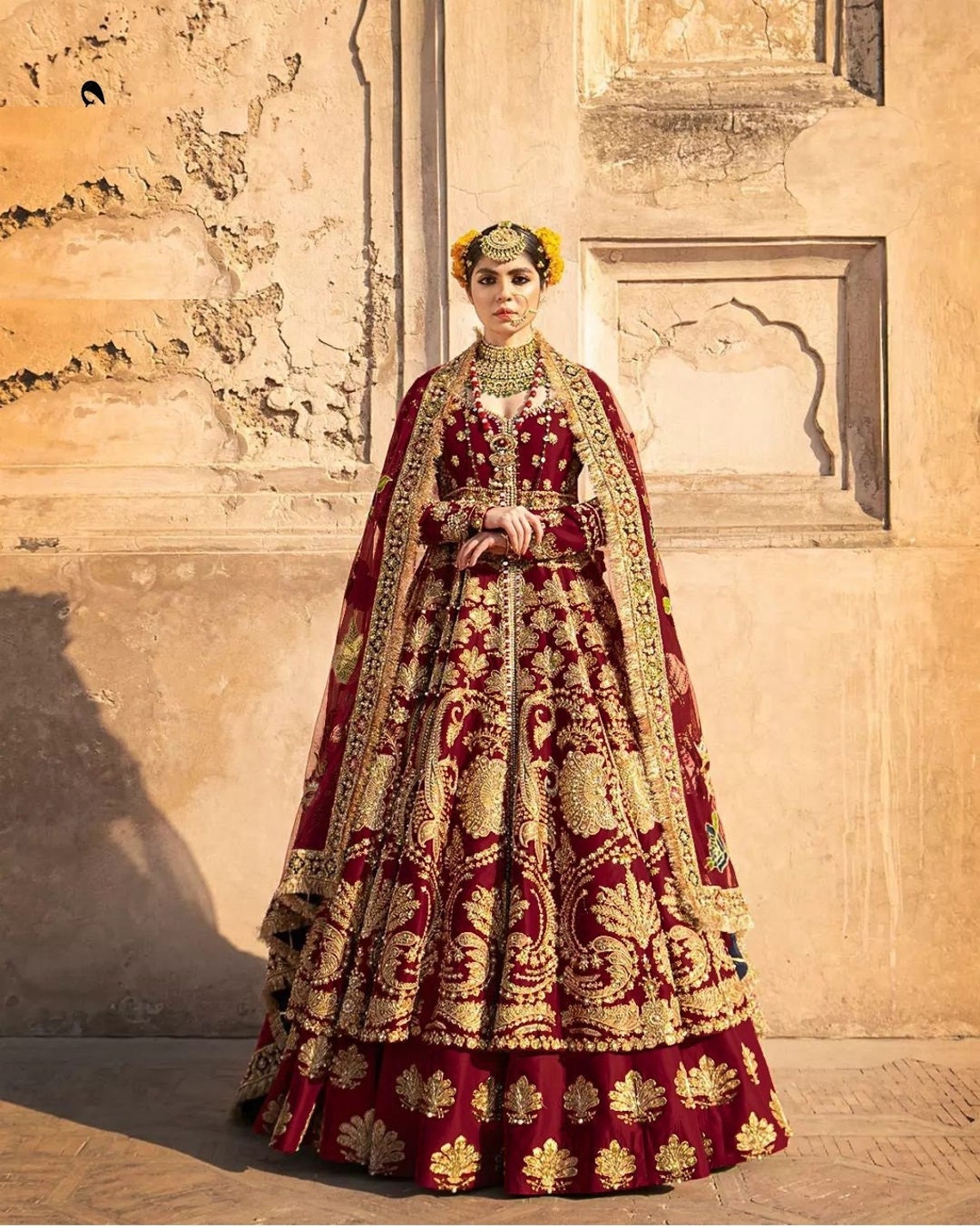 ---
FAQS
Can I wear a red wedding dress?"
While red is a popular color for wedding dresses, many brides also choose to wear white. If you'd like to wear a red dress, there are several reasons why it could be the perfect choice for your big day.
As far as Chinese culture is concerned, red is one of the most important colors in their tradition. The color represents fire and joyousness and has been used throughout history to symbolize good luck and success; it's no wonder that so many brides choose to wear this vibrant shade! Indian and Hindu brides also frequently don't hesitate when choosing their wedding attire—red is considered auspicious here too!
---
Why do brides wear red?
Red is a symbol of love and passion, so it's no surprise that brides often choose it as their wedding dress color. Red is also symbolic in many cultures around the world, including China (where it symbolizes happiness), India (where it signifies good fortune), and Italy (where it's a sign of wealth).
Red has been an enduringly popular color for bridal gowns since the Middle Ages; some historians believe this was due to red being easier on women's eyes than other colors during that time period.
---
Why are Chinese dresses red?
A traditional Chinese bride will often wear red on her big day. This is for many reasons, with important cultural significance. You can find red as a symbolic color in many aspects of Chinese culture and is no different for a wedding. The color invites good fortune, honor, and success to the bride and groom. Women in China may choose to wear a Western-style dress for their big day but will often wear a Qipao or Long Feng Gua for photos and family.
---
Why do Hindu brides wear red?
In many Indian cultures, brides will often wear red as an honor to the Hindu goddess Durga. Red is an integral part of the heritage, representing fertility, prosperity, and good fortune. There are many ways the bride can wear the shade, such as sarees or lehengas, and will include gold embroidery and crystal embellishments. Red is a very important color in Indian culture and remains a popular choice for brides today.
---
Final Thought
There are many reasons to wear red, such as the culture and religion of your family or even just because you like it! Many brides choose red to symbolize love, purity, or happiness. Whatever your reason may be there are lots of beautiful options out there for you!