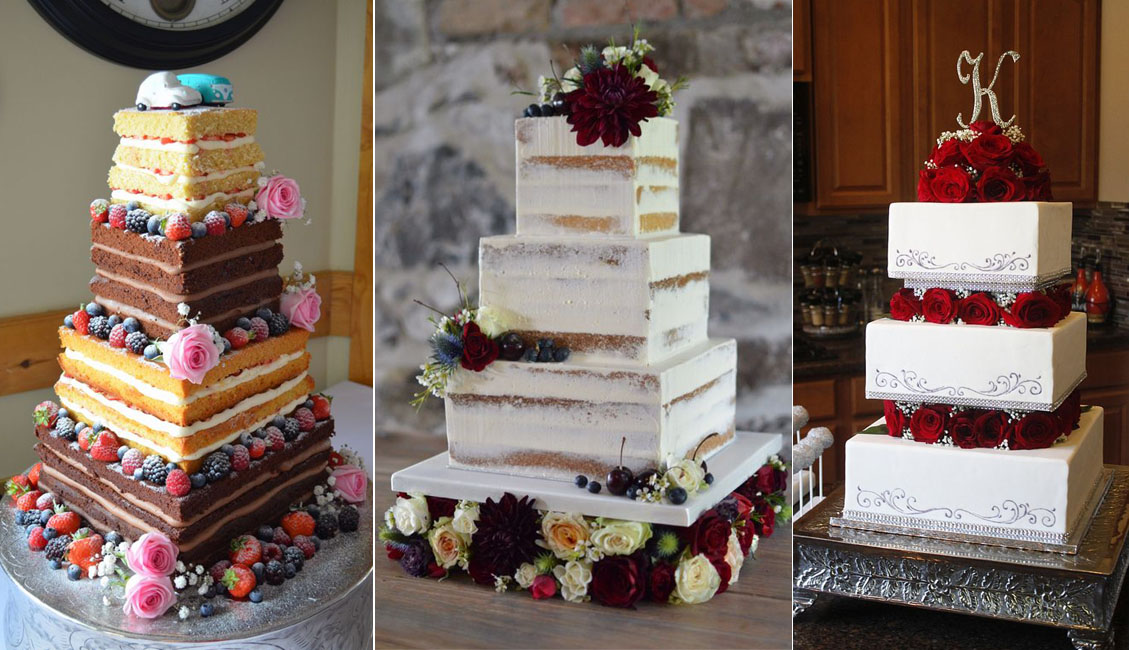 Top 20 Simple Square Wedding Cakes That Wow 2023
Square wedding cakes pictures
Square wedding cakes are a huge trend this year, and many couples gonna rock them instead of round ones. Why? Just have a look at these masterpieces! Geometric corners of a square wedding cake look so unusual together with tender flowers! Ribbon, rhinestones, geodes, lace, geometric patterns and peculiar cake toppers – this is just a part of the list of decorations to try. You may order a square cake in any style – from art deco to boho, there are beautiful dirty iced and naked wedding cakes. I also love square cakes in different tiers with flowers in between. And which are your favorite ones?
Black + White
Whether you want a respectable, elegant or classic look to go with your white or black wedding, these square wedding cakes offer a variety of styles you should consider. Feel free to choose the color scheme and personalize your cake with flowers, hard candy, and other small gifts to create a cake to remember.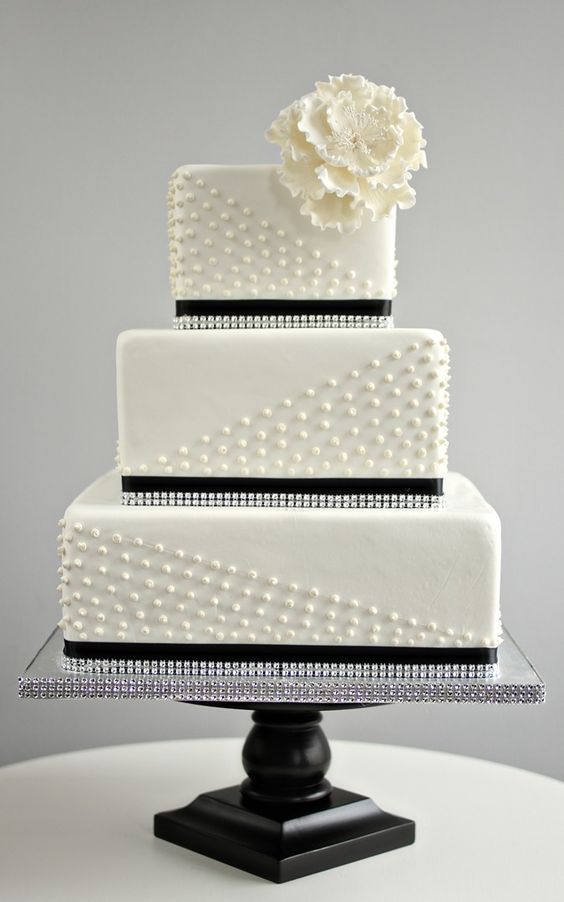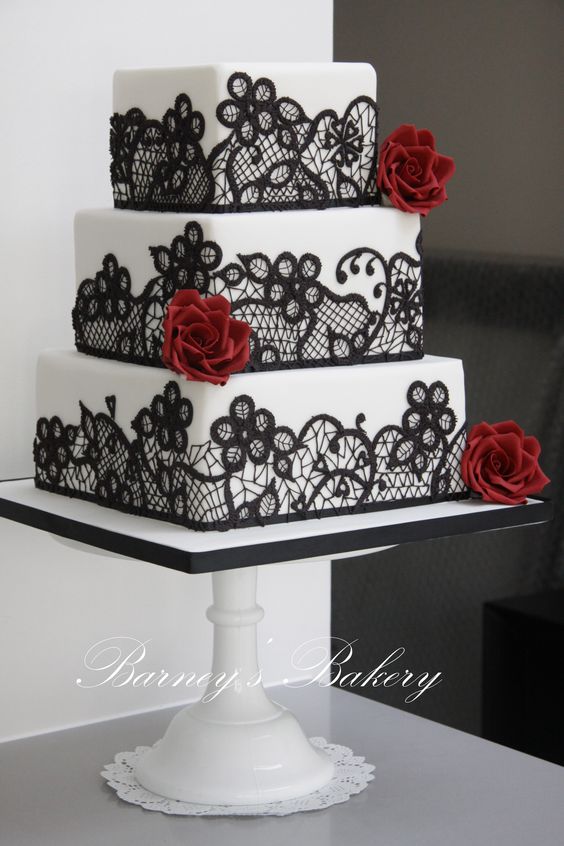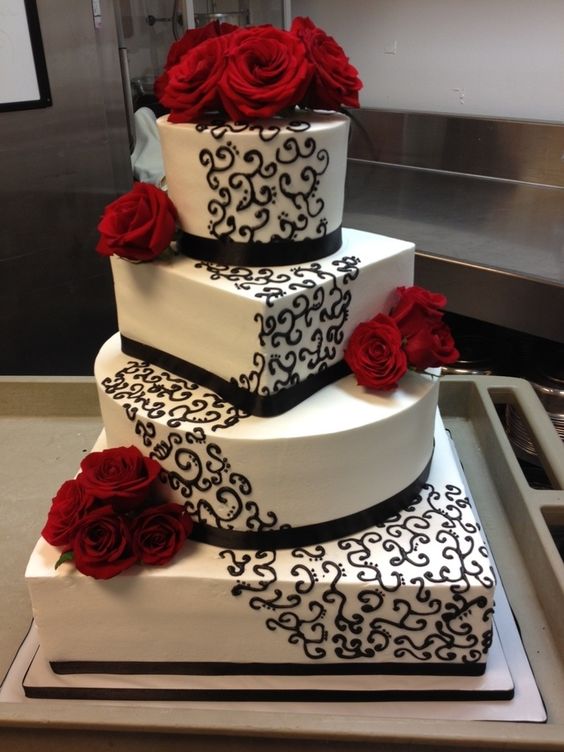 Vintage Pearls
Here are some vintage pearls wedding cakes, which not only look splendid, but they also taste delicious.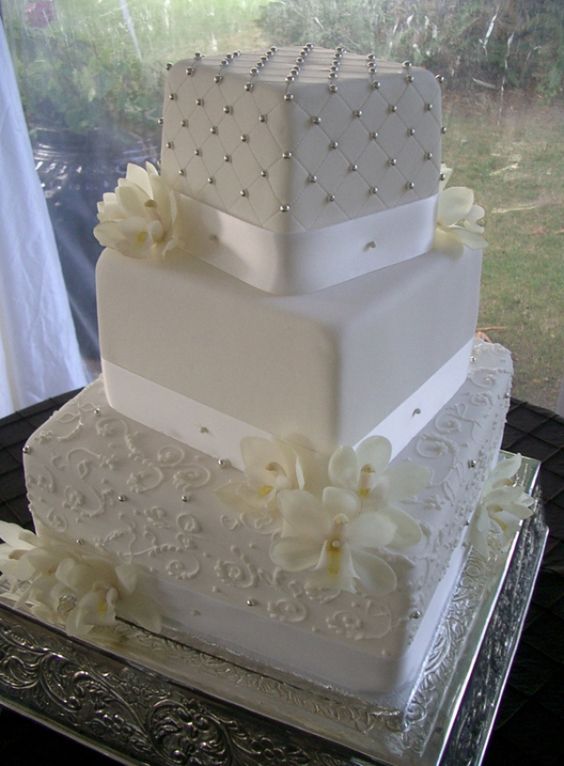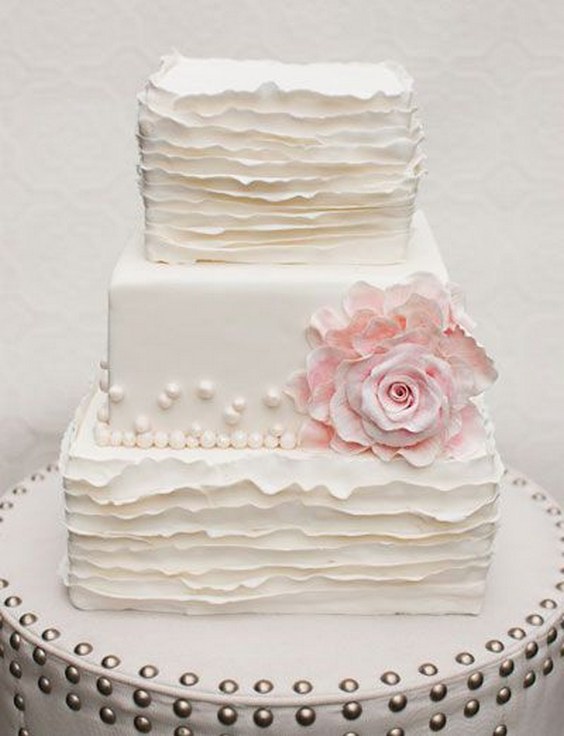 Rustic Naked
This rustic wedding cake is perfect for a natural, country setting.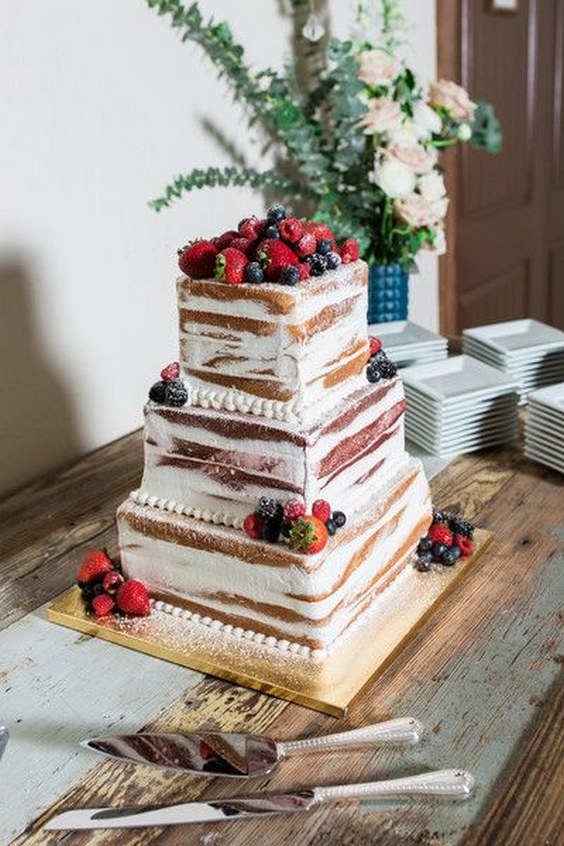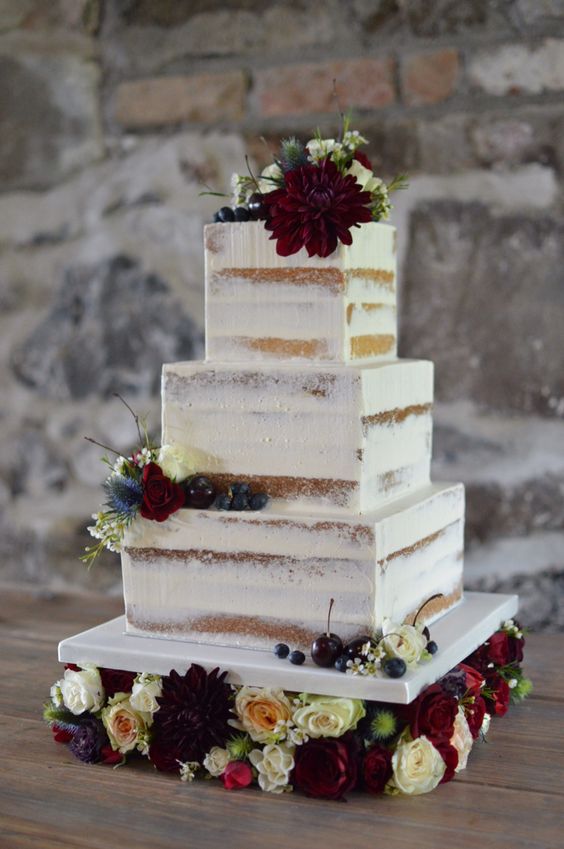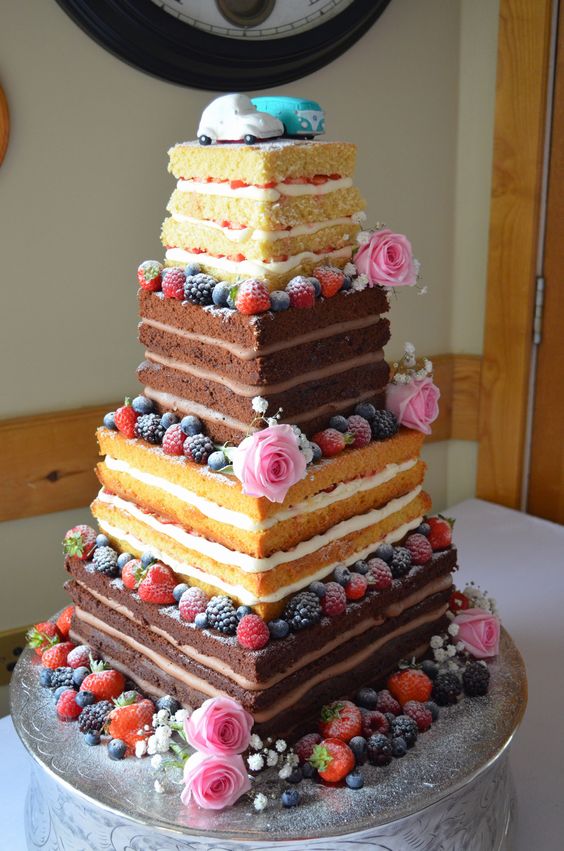 Red + White
Square wedding cakes are said to match square weddings since they are known to be elegant and sophisticated. One type of square cake that is gaining popularity is the Red + White cake, which is a distinctive design.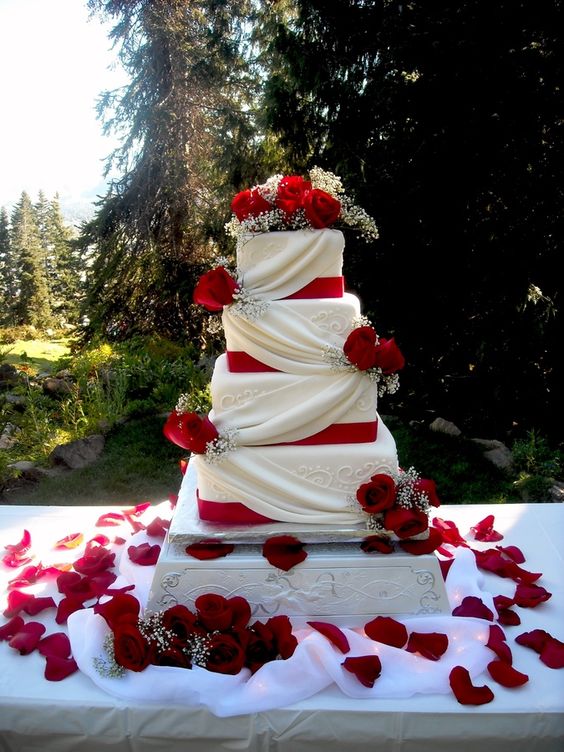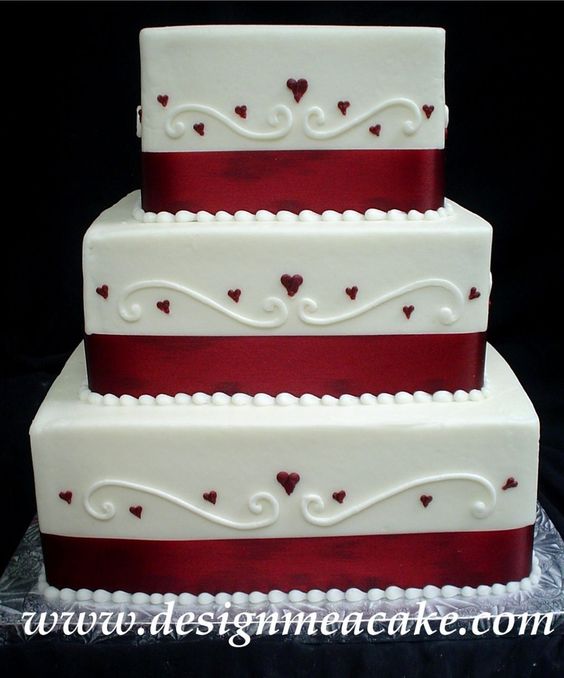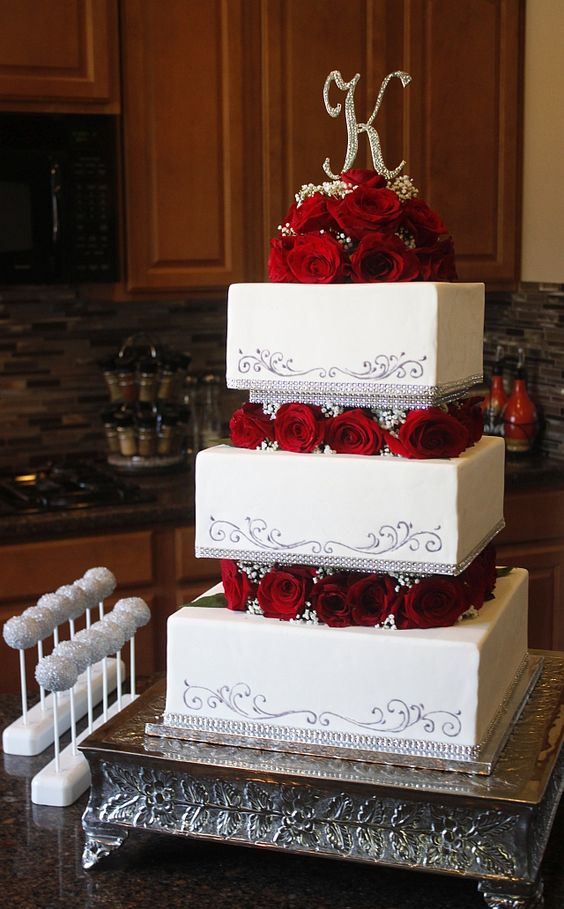 Gold
Gold square wedding cakes are a beautiful and unique way to show your personality and style on your big day. They are perfect for couples who want something a little different than the traditional round cake, and they can be customized to match your wedding theme and colors.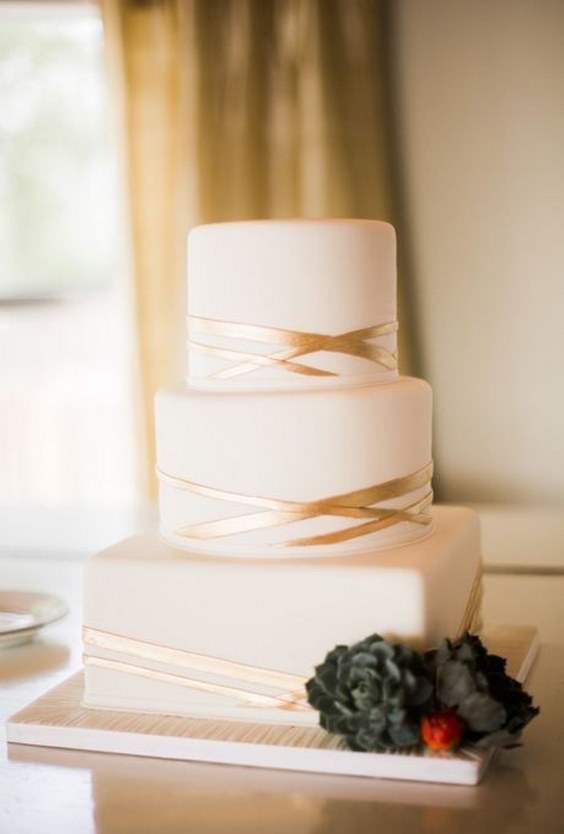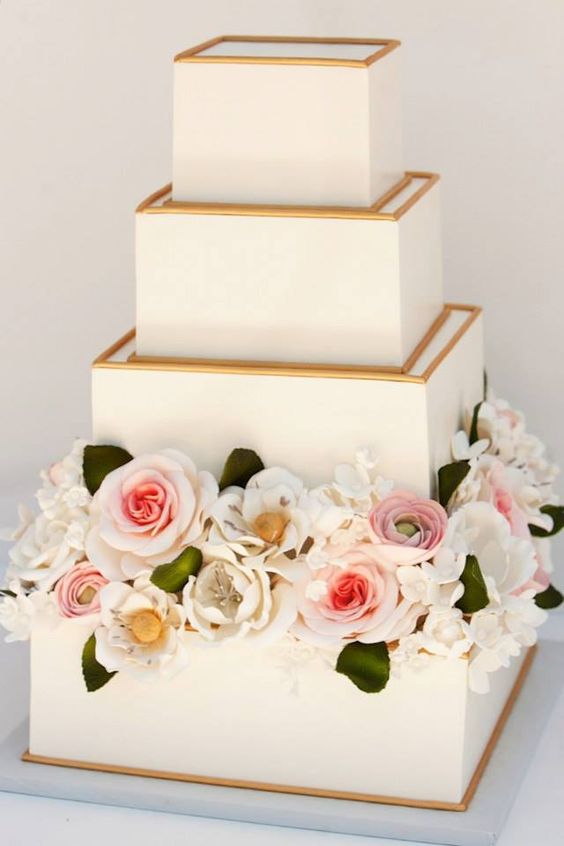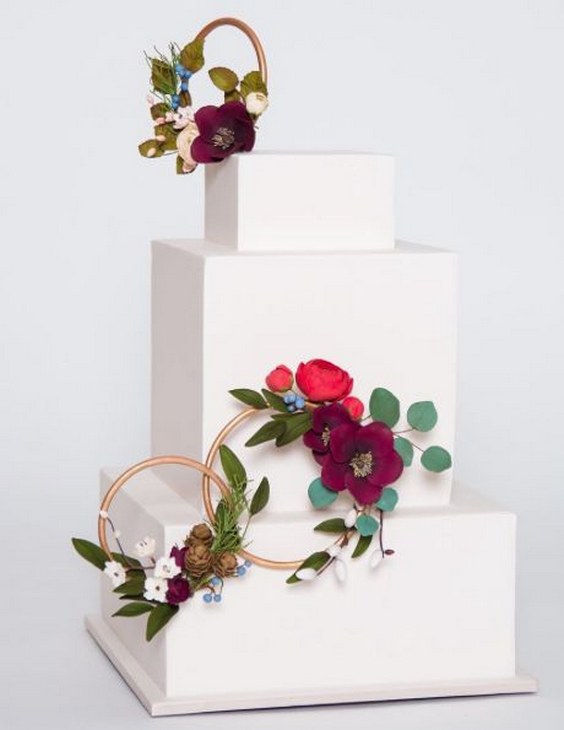 Blue
Forget the traditional wedding cake and opt for something truly unique with a blue square wedding cake. These cakes are perfect for the modern bride who wants to make a statement. With their sleek lines and bold colors, blue square wedding cakes are sure to turn heads.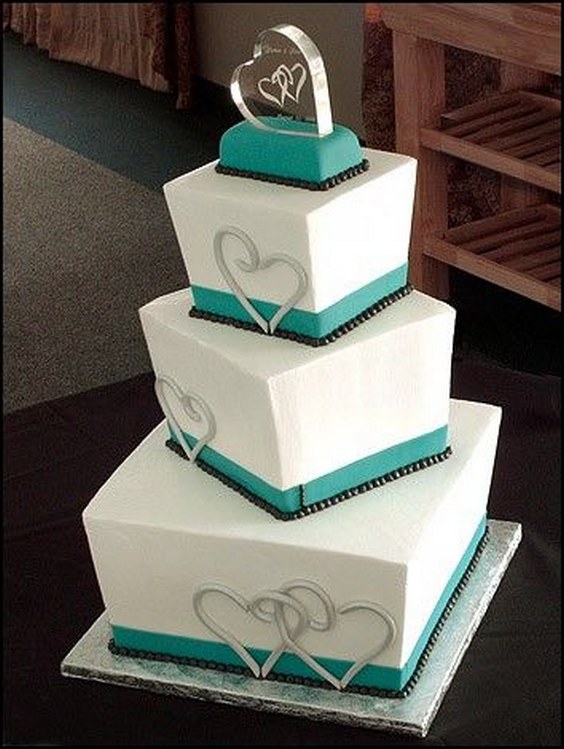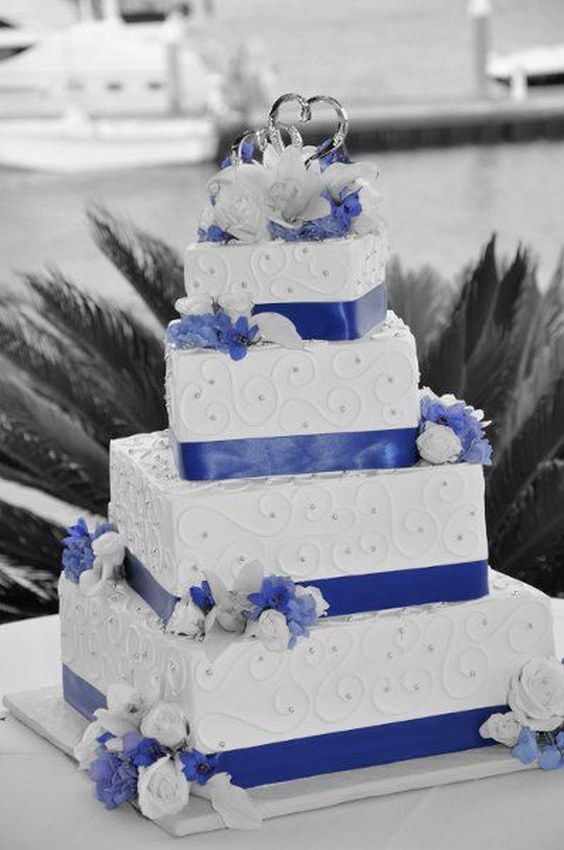 Purple
Delicious and beautiful, purple square wedding cakes are a popular choice for many couples. They come in a variety of flavors and fillings, and can be decorated with a variety of edible flowers and other decorations.

If you're looking for a wedding cake that will wow your guests, look no further. These top 20 square wedding cakes will have them talking for weeks! From whimsical to classic, these stunning designs are perfect for any bride – – or anyone who wants a gorgeous new home for their celebration.
Cake Toppers & Stands

FAQS
What is a square wedding cake, and how is it different from a traditional round cake?
A square wedding cake is a cake with square layers that are stacked on top of each other. It is different from a traditional round cake, which has layers that are circular in shape. A square wedding cake can create a modern and contemporary look, while a round cake is a classic and timeless choice.
How many tiers should a square wedding cake have?
The number of tiers for a square wedding cake depends on the number of guests and the desired overall look. Typically, a square wedding cake has between two to five tiers, but larger cakes can have up to seven tiers.
What are some popular designs and decorations for a square wedding cake?
Some popular designs and decorations for a square wedding cake include intricate piping, fondant flowers or other embellishments, edible pearls or beads, and metallic accents like gold or silver. The cake can also be decorated with fresh flowers or personalized cake toppers.
What are some flavor options for a square wedding cake?
The flavor options for a square wedding cake are endless and can range from traditional flavors like vanilla or chocolate to more unique and bold flavors like lemon, raspberry, or salted caramel. It's important to consider the preferences of the couple and their guests when choosing the flavor of the cake.