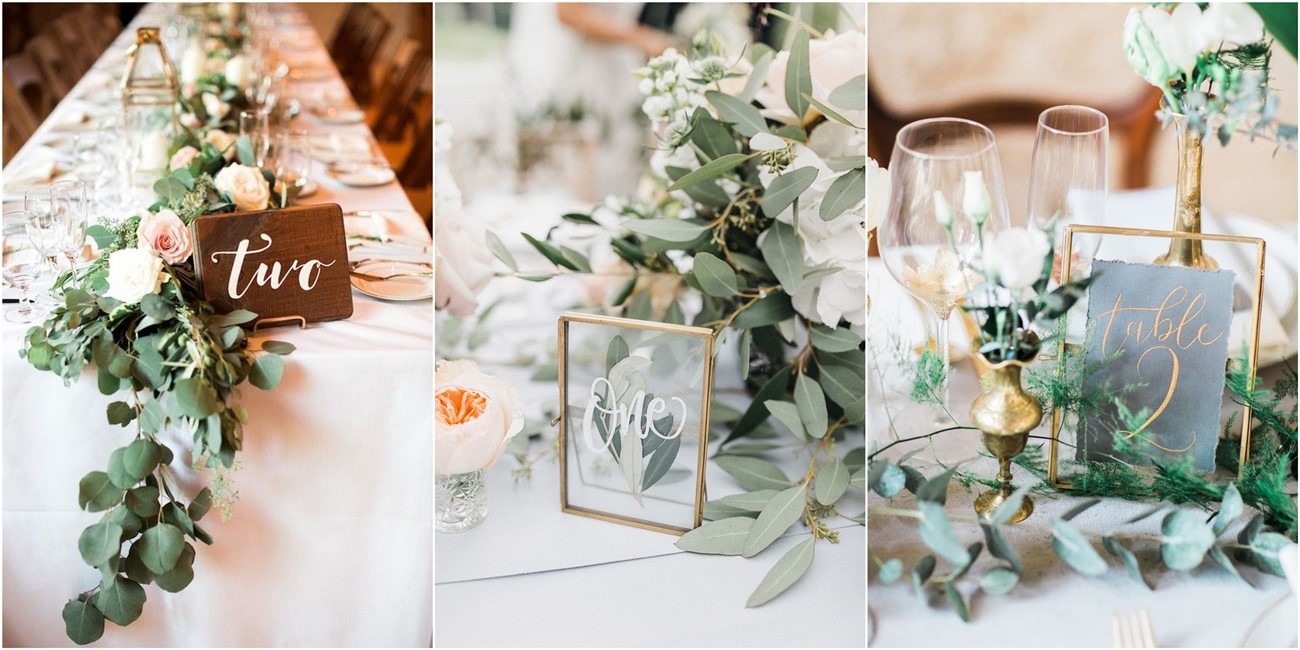 25 + Chic Simple Wedding Table Number Ideas for 2023
Planning a wedding is hard work, but it's also super fun. One of the best parts? Decorating! If you're looking for charming and creative ways to decorate your tables at your wedding reception or other event, we've got 25 ideas that will make your guests say "wow" as they sit down. From calligraphy and watercolor paint splatter techniques to floral arrangements and colored glass bottles with handwritten labels, these DIY projects are sure to impress your guests while adding a personal touch to any decor scheme.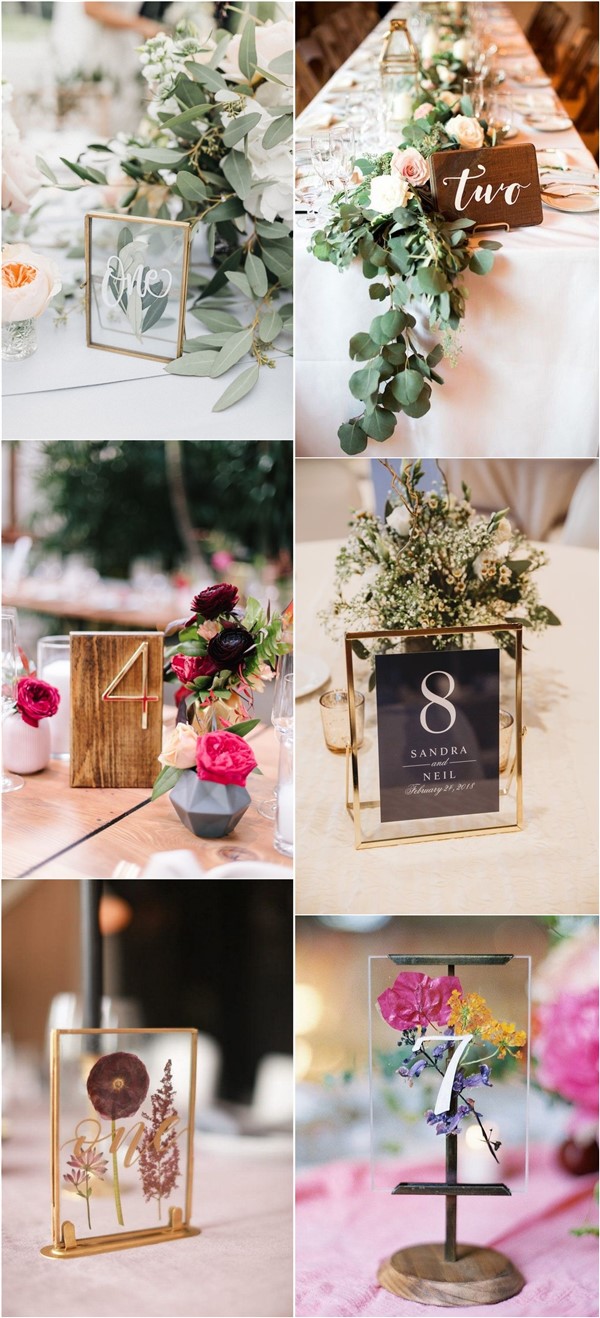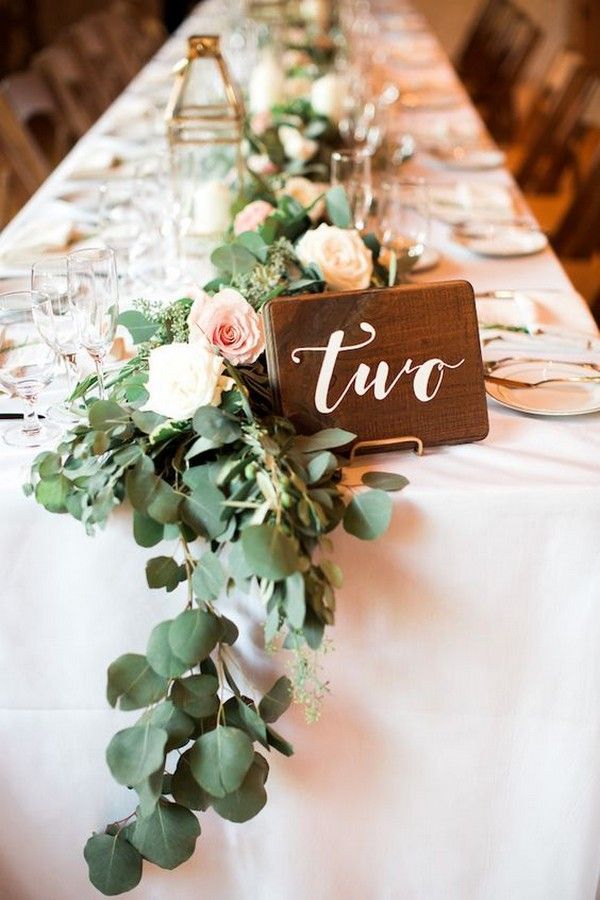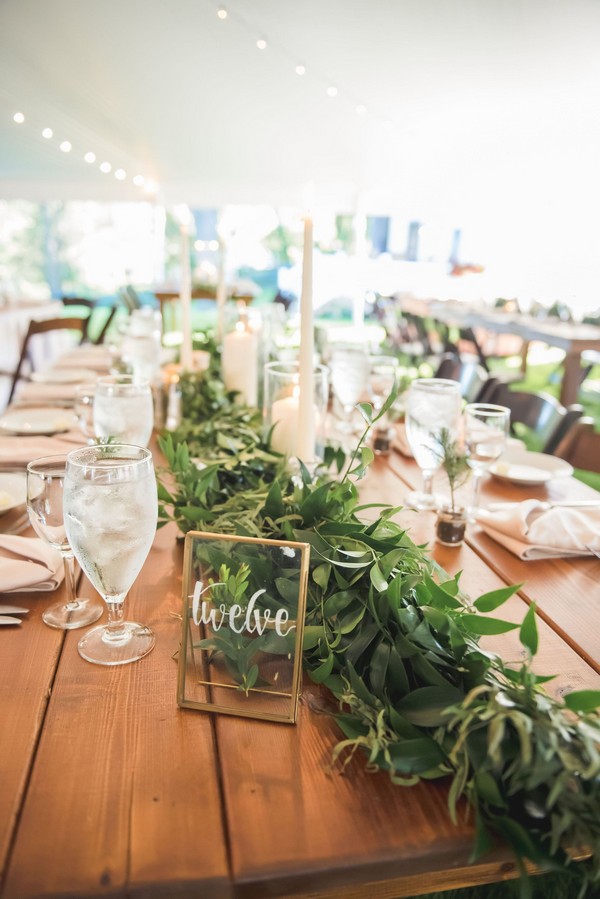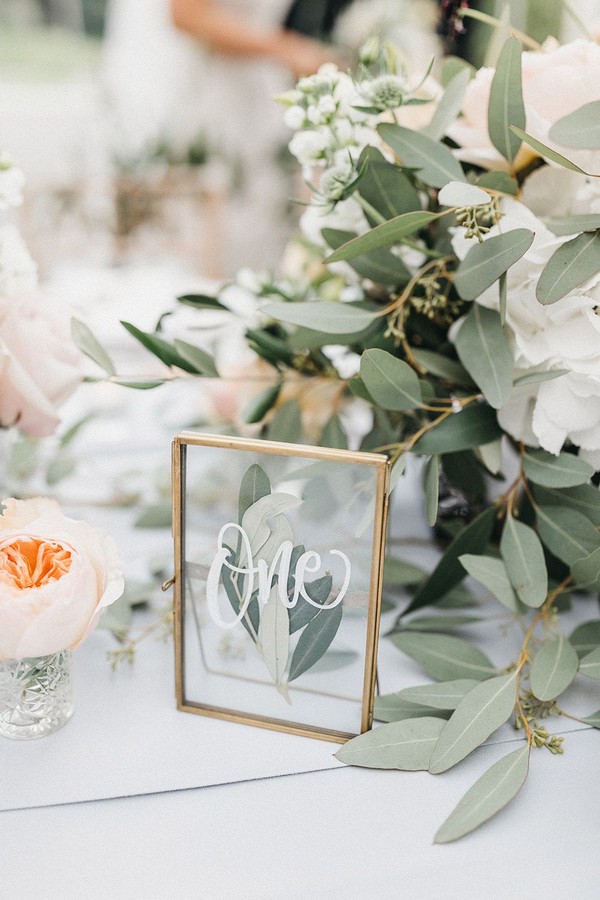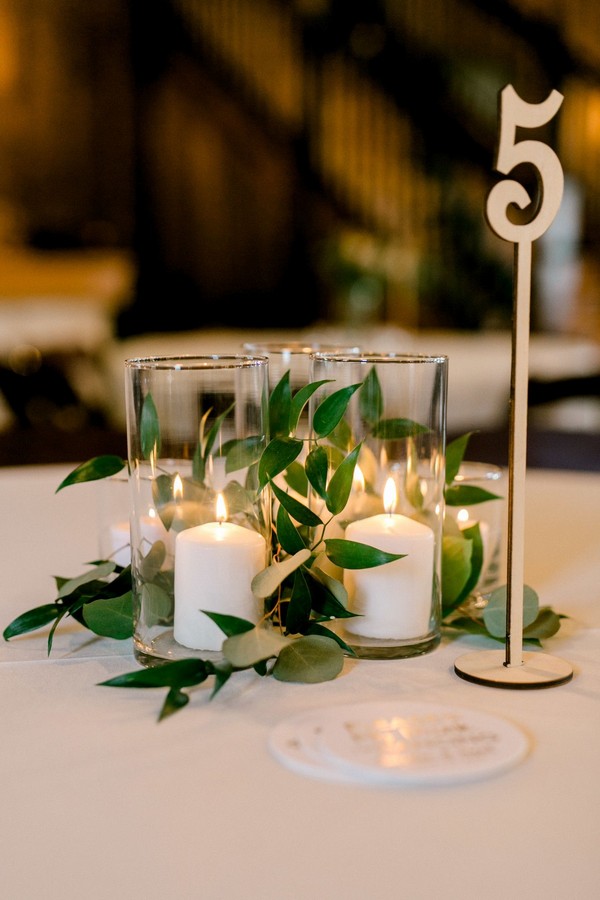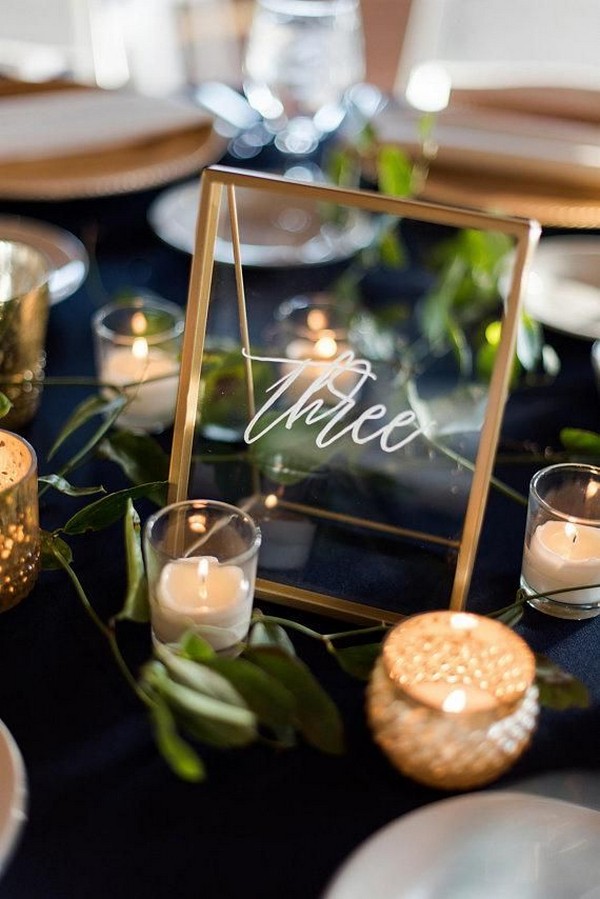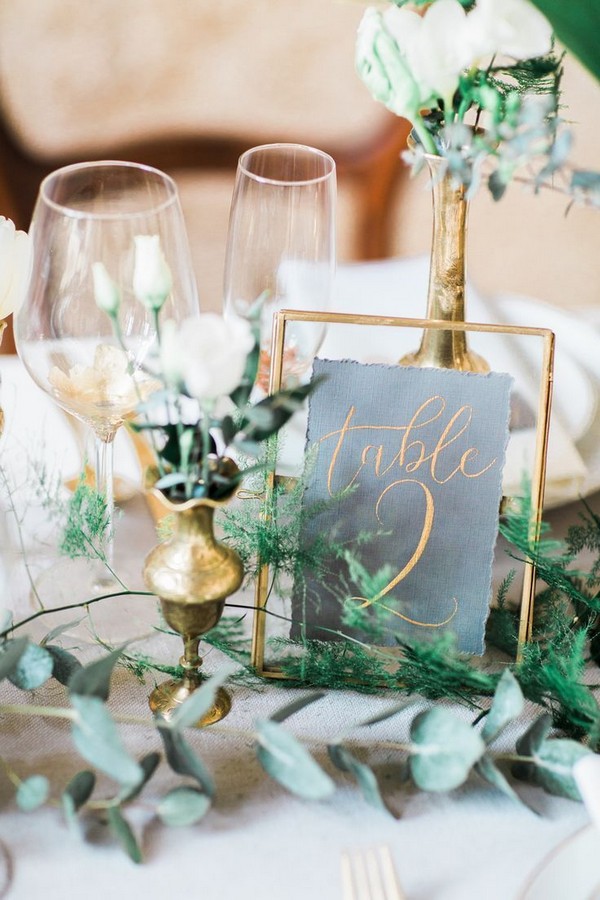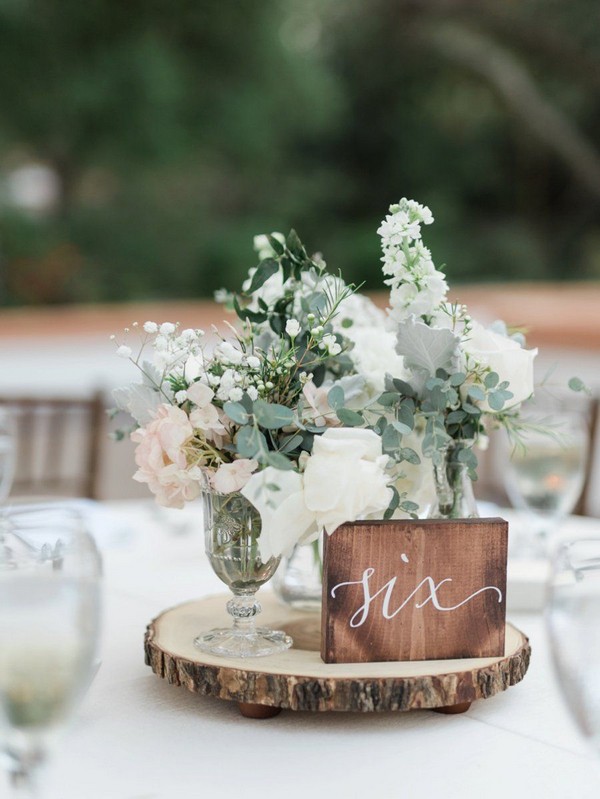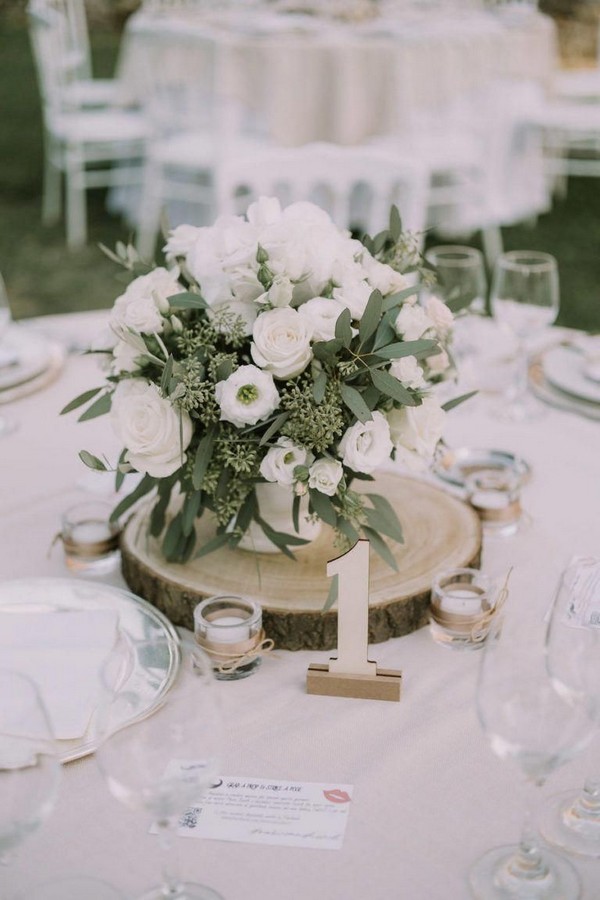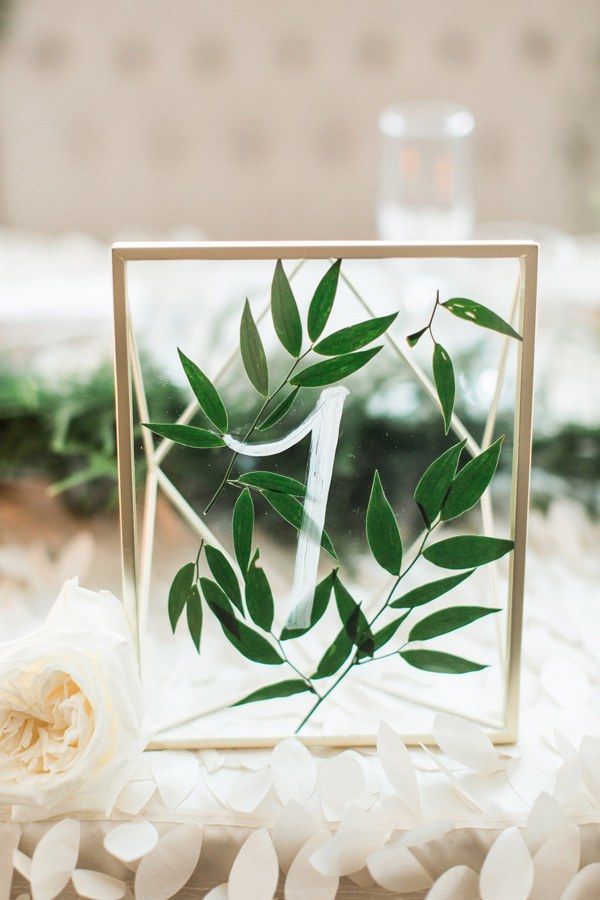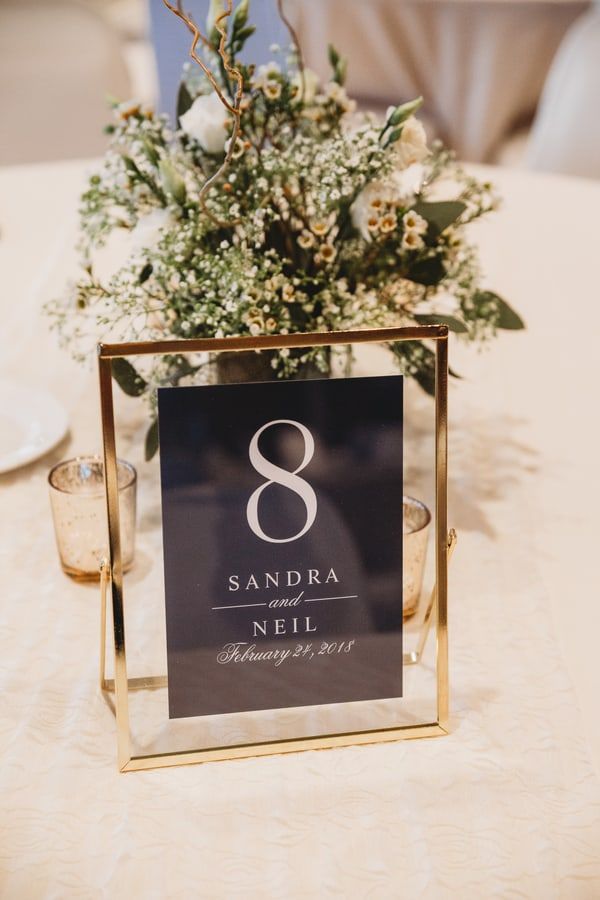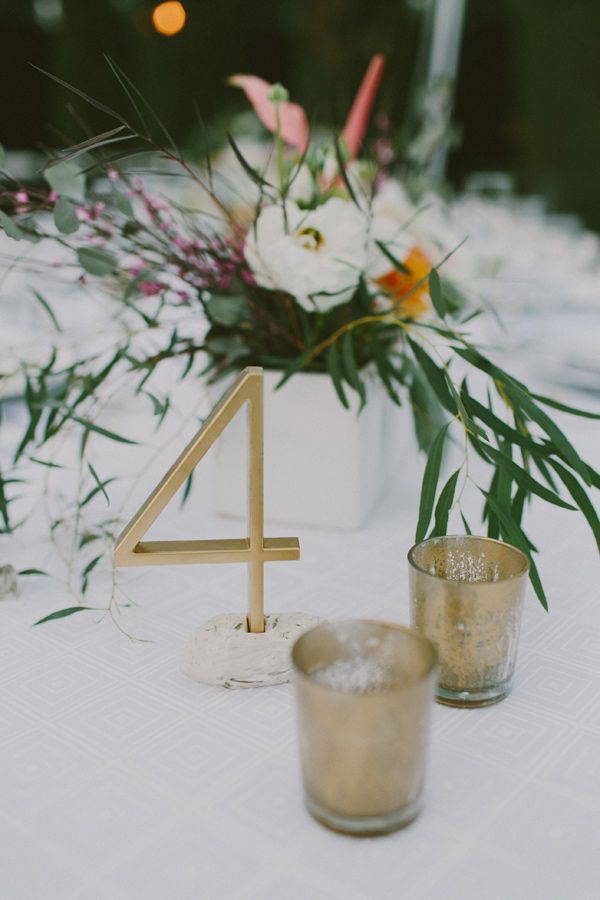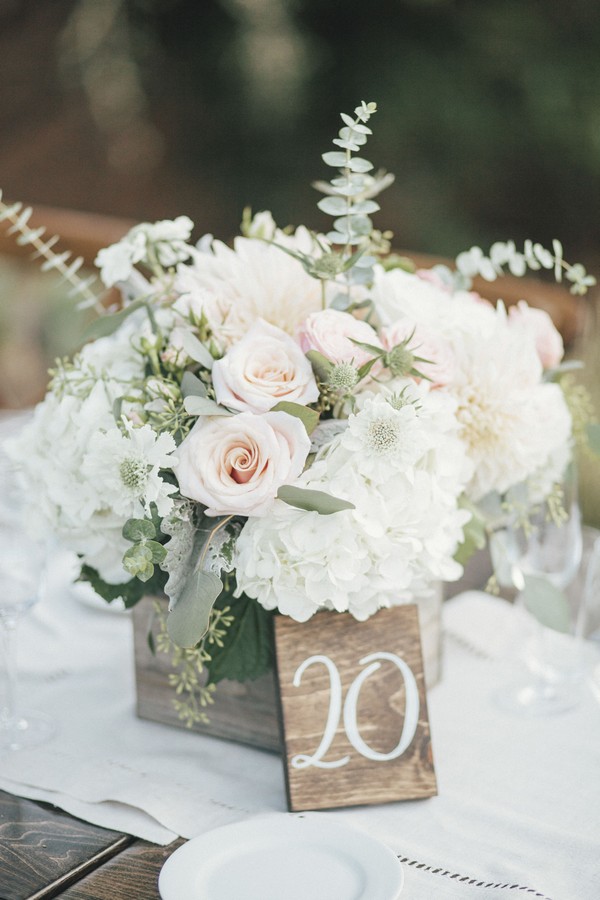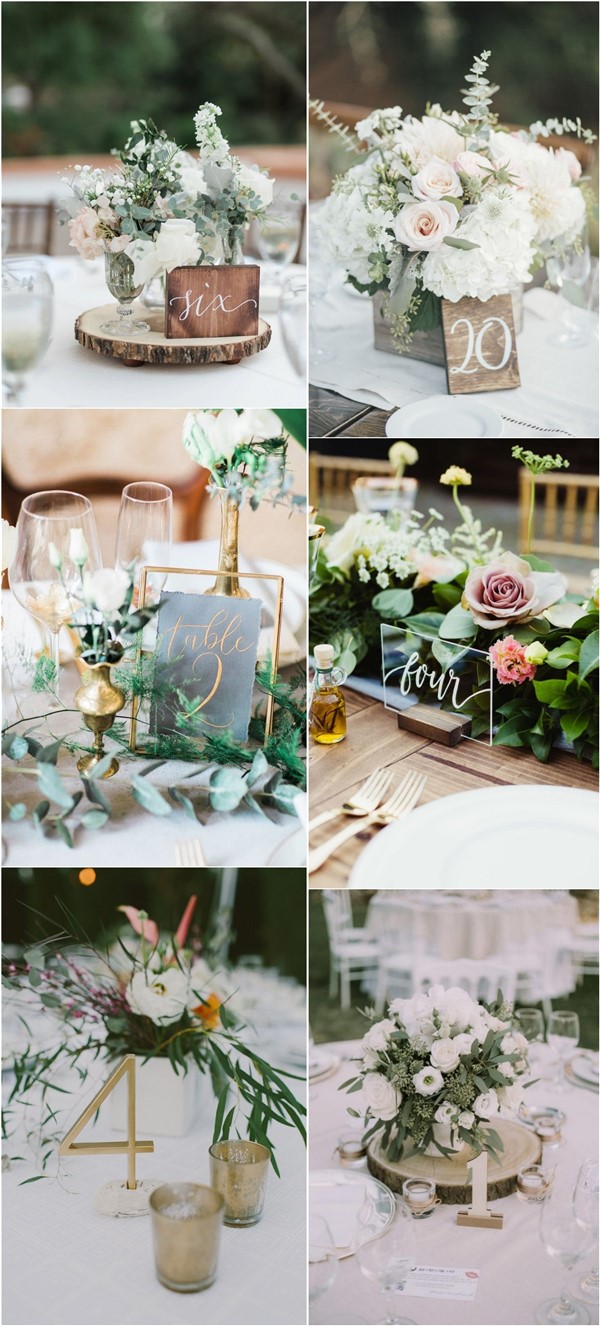 12 More Ideas
Calligraphed Table Numbers
Calligraphy is an art form that allows you to add your own personal touch to your table numbers.
Calligraphy can be done with a pen or brush, but if you're looking for something less formal than a traditional calligraphic script, consider using markers instead! For this style of writing, all you need is some basic knowledge of the alphabet and patience. The best part is that it's easy to do at home—all you need are some pens and paper!
Wine Cork Table Numbers
These are so easy to make and look so good. Get a bunch of corks from your local wine store or just use the ones that you've saved up over time (there's no shame in that!). Then, paint them with a color you like – or just stain them if you want something more natural-looking. These are also great if you want to use your table numbers as escort cards because they're small enough to hold in one hand while you walk down the aisle! If you have an idea for hanging these above the tables instead of placing them at each place setting, go ahead and do it! They could even serve as table number holders if they're big enough; just hang them on some fishing line using tape or some hot glue. The possibilities really are endless with these cork gems!
Floral Table Number Escort Cards With Rose Petals
Table number escort cards are an easy way to let guests know where they'll be sitting. If you want to add a little extra flair to your escort cards, use floral table numbers instead.
This DIY project is simple and can be done in minutes. Here's what you'll need:
A paintbrush (optional)
Rose petals
Vases large enough to hold the rose petals
Sea Shell Table Numbers
Sea shells are a natural and beautiful way to add color and texture to your tables. They can be collected from the beach, or bought at a craft store. You can also paint them, or add some glitter. Sea Shell Table Numbers:
The sea shell table number is an easy way to set your wedding apart from the rest! This is a simple DIY project that can look really great just by adding some glue and glitter!
Colored Glass Table Numbers
If you are looking for something more unique than the traditional white number, consider using a colored glass bottle with a cork stopper. You can find these at craft stores and sometimes even in your local grocery store's wine and liquor aisle. A great way to make them even more special is to tie on some ribbon around the top of the bottle so it looks like they were hung up on display as part of an art installation!
Geometric Shapes
Use geometric shapes to make your table numbers. You can use triangles, circles, rectangles, hexagons—the possibilities are endless!
Consider using more than one shape. For example: a triangle and a circle or two rectangles with different colors.
If you don't feel like painting the geometric shapes yourself (or if you want something that's easier to write on), consider cutting them out of construction paper instead.
You can also use geometric shapes as escort cards or place cards instead of actual table numbers!
Simple Watercolor Table Names
If you're looking for a simple, chic and colorful way to display your table numbers, look no further than watercolor paint. This technique is not only easy to do but also gives your table numbers a unique look that will leave guests impressed. You can use watercolor markers or paint on cardstock or paper, then write or draw the number with a brush (#7). Finally, seal it all in with some Mod Podge and you're finished!
Gold Leaf Table Number Centerpiece
An easy way to make table numbers is by using gold leaf. First, write the table numbers on cardstock with a gold leaf pen. Then, use a paintbrush to apply gold leaf directly onto the paper. Finally, add flowers and other decorations to create an elegant centerpiece!
Calligraphed Rustic Wood Table Numbers
Purchase wooden numbers.
Grab your calligraphy pens and clear sealant, because you're going to be using these tools to make your own wooden table numbers! If you don't have calligraphy pens, paint pens also work well.
Place a piece of scrap paper underneath the surface where you'll be working so that any mistakes will be easy to erase.
Using the brush, coat each number with a thin layer of clear sealant—you want just enough coverage so that when it dries it won't leave any visible streaks or marks on the wood.
Use a small paint roller or brush for corners or otherwise hard-to-reach areas where there are lots of crevices and edges (for example: between letters). This will ensure an even finish throughout every inch of your project!
Metallic Marker On Black Paper Or Cardstock
Metallic markers are available in a variety of colors and can be used on paper or cardstock. They're great for writing names, numbers, initials, and words/phrases/quotes that you want to appear fancy.
Wooden Wreath With Painted Letters
Find a wooden wreath (ideally with holes in it) and paint it to match your theme!
Print out letters or numbers onto cardstock and cut the letters out with scissors or a paper cutter. You can also print them on adhesive label paper if you want to make them stickier and easier to apply, but this will make the letters look more like stickers than painted wood craft projects.
Use a stylus pen (like an Etch-a-Sketch) to trace each letter onto your wreath in pencil so you can see where they should go before painting over them with acrylic paints in whatever color you prefer!
Take apart your glue gun and break off all of its pieces except for the one that looks like an iron; this is what you'll use for glueing down your pretty new table numbers! The best place to put these numbers is right above each table setting so guests know where their seat is at brunch/lunch/dinner etcetera without having to ask anyone else nearby first 🙂
Paint Dipped Bottles With Cardstock Labels
If you have bottles already, this is an easy DIY project. You can also find some at a thrift store or craft store if you're feeling adventurous. A simple way to make them look new is to paint them with water-based paints and use your label maker to print out your table numbers on cardstock paper. The colors will reflect the theme of your wedding, and the variety of shapes will add interest and depth to your table display.
Conclusion
I hope these ideas have inspired you to add some character to your wedding tables. I know planning a wedding can be overwhelming, so take it one step at a time and don't get too caught up in every little detail. You want your guests to be able to focus on the most important thing—the love that brought everyone together!