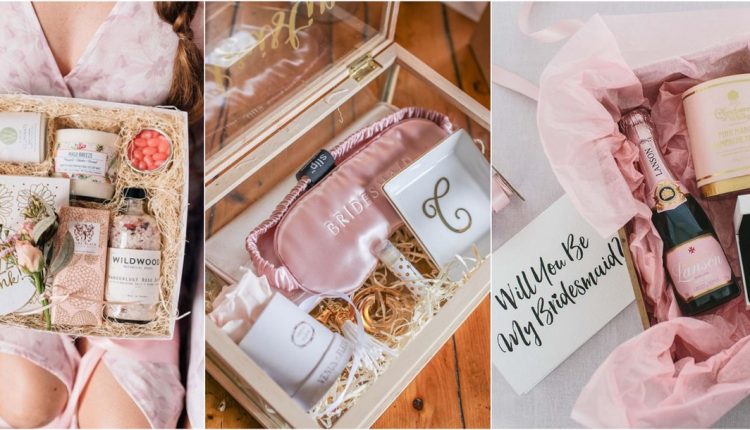 30 Will You Be My Bridesmaid Box Proposal Gift Ideas
The big question was popped—you slid that ring on your finger and popped champagne to celebrate. Soak it in, then put down your glass because you have a question of your own to pop to your nearest and dearest: Will you be my bridesmaid? You have your bride tribe lined up and hand-picked, but you need to decide just what to include in your very own boxed-and-bowed proposal.
Thanks to Pinterest and Etsy (click here to view the Etsy collection), we have just the gift-giving insight you are looking for. Follow along and decide which gifts are simply too adorable not to box up with love for your girl squad come proposal time.