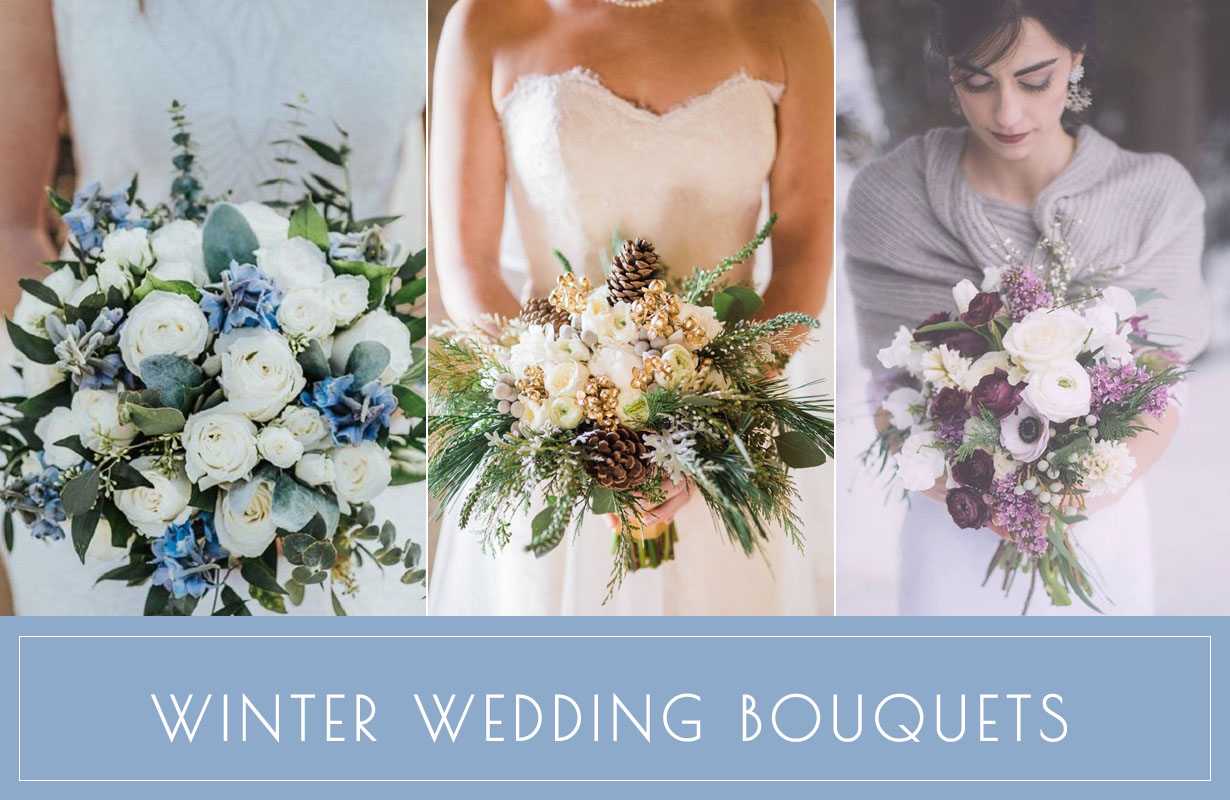 30 Chic Winter Wedding Bouquets for 2023
Whether you're planning an intimate, winter wedding or an extravagant affair, there are some elements that will make your ceremony and reception memorable. The bouquet is one of the most important details in any wedding, and it's also one that can be changed to match the season or theme. Here are a few types of flowers and greenery that you should consider when picking out your seasonal winter wedding bouquets.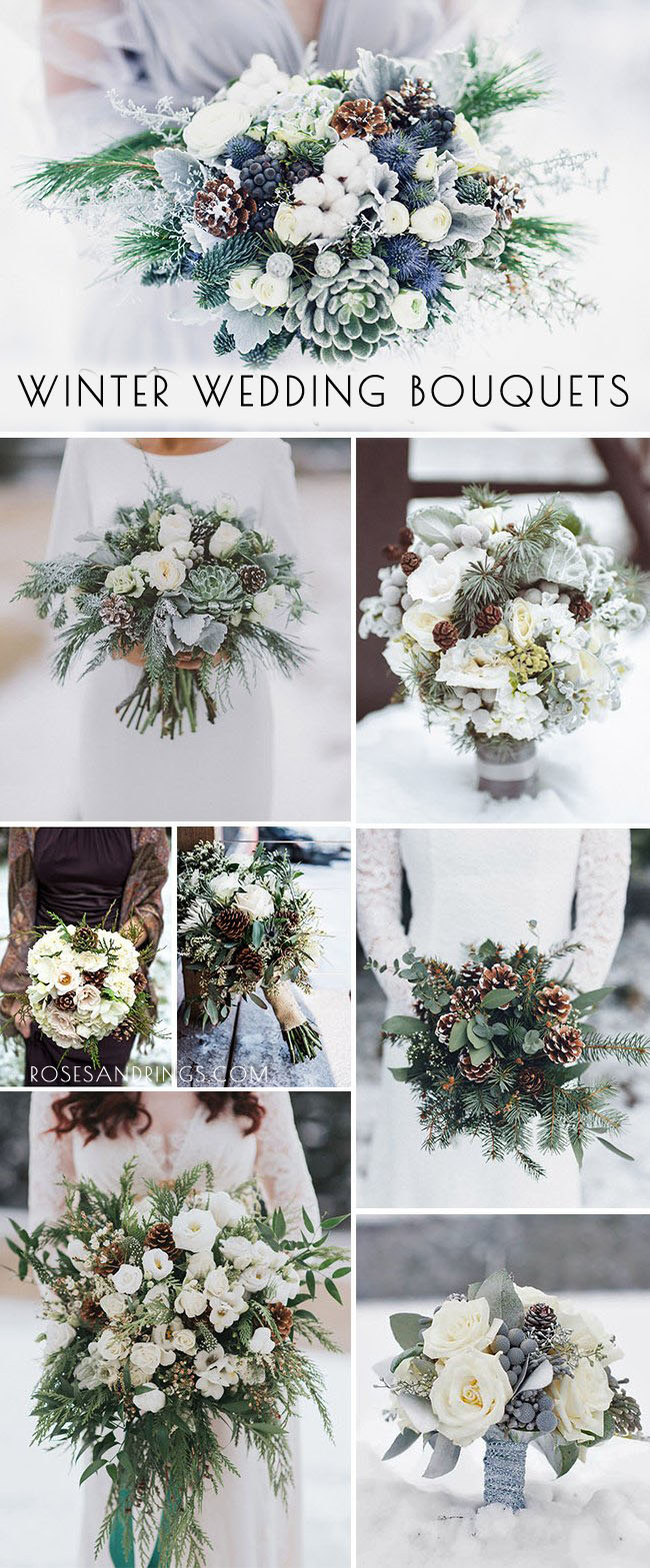 Pine Cones Wedding Bouquets
Pinecones are a great way to add texture and dimension to bouquets. They can be used as a base for other flowers and they also come in many different sizes, so you can use small ones or large ones depending on the look you want. Pinecones are also a great addition if you're trying to create a rustic feel for your wedding.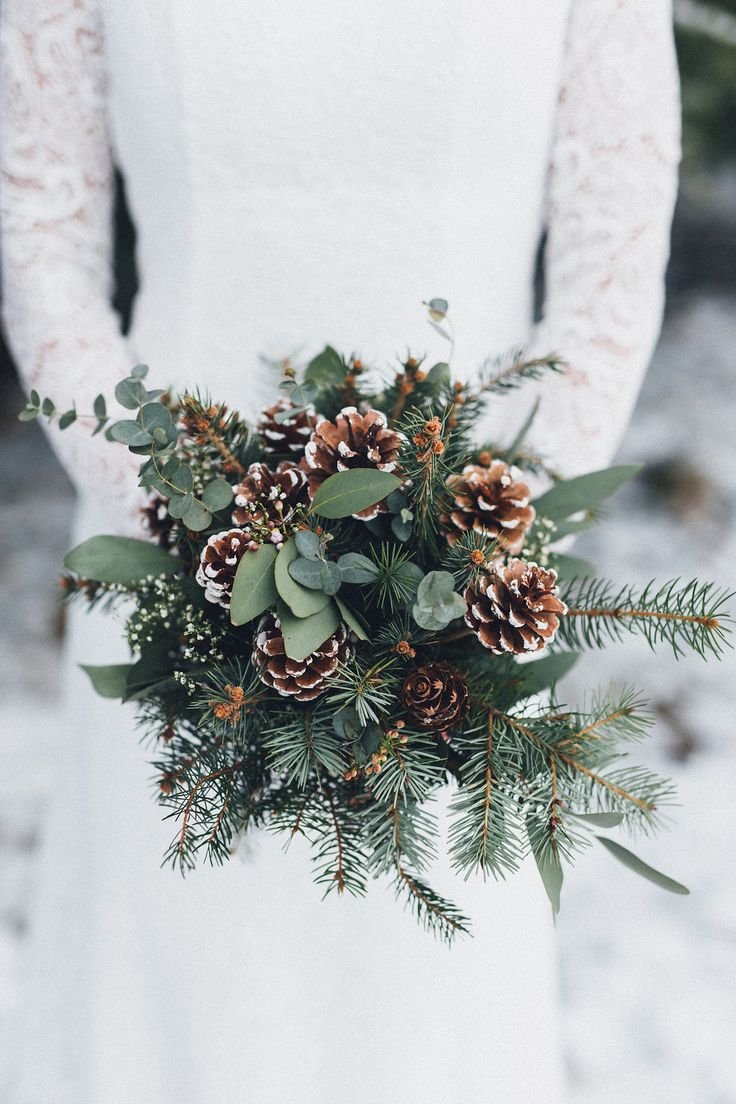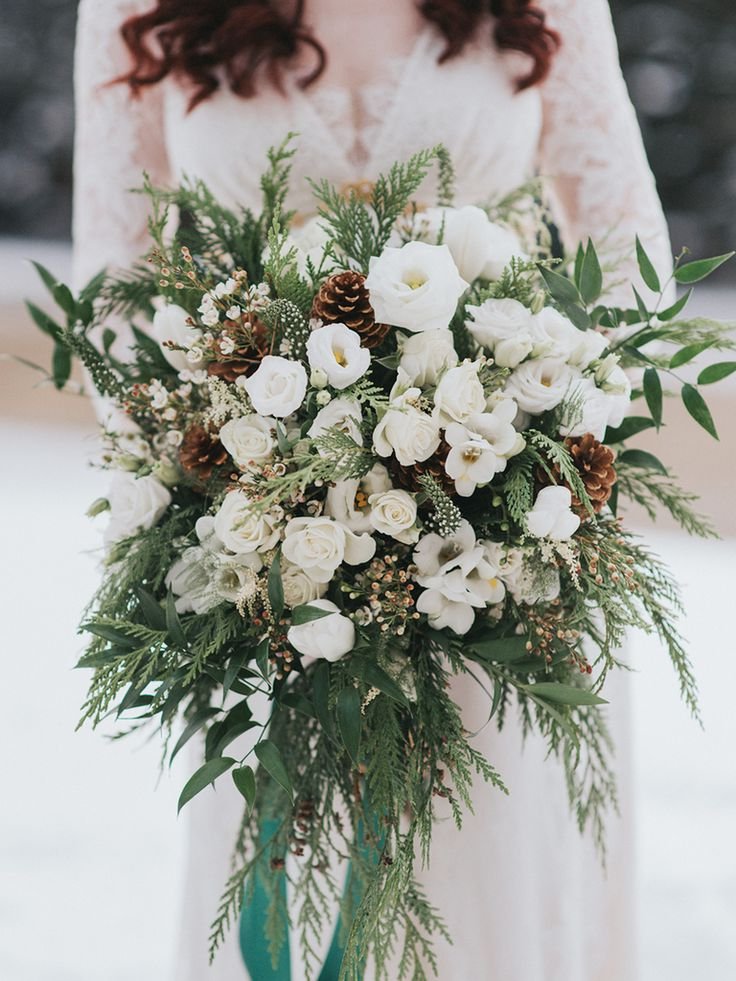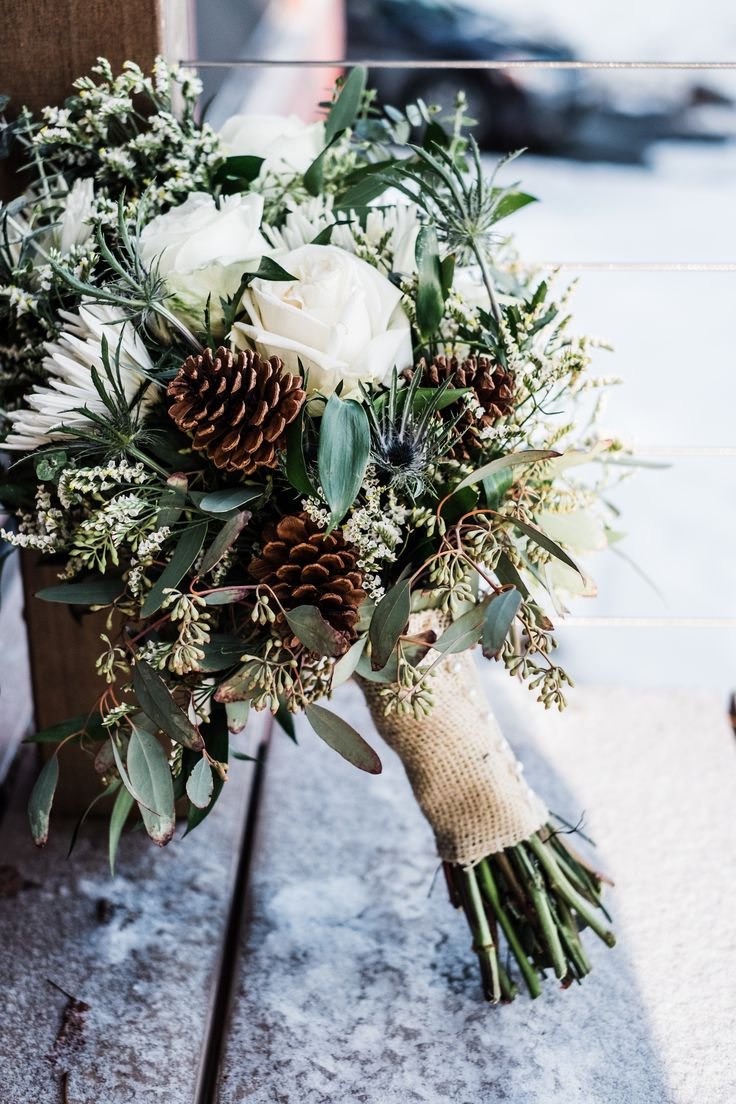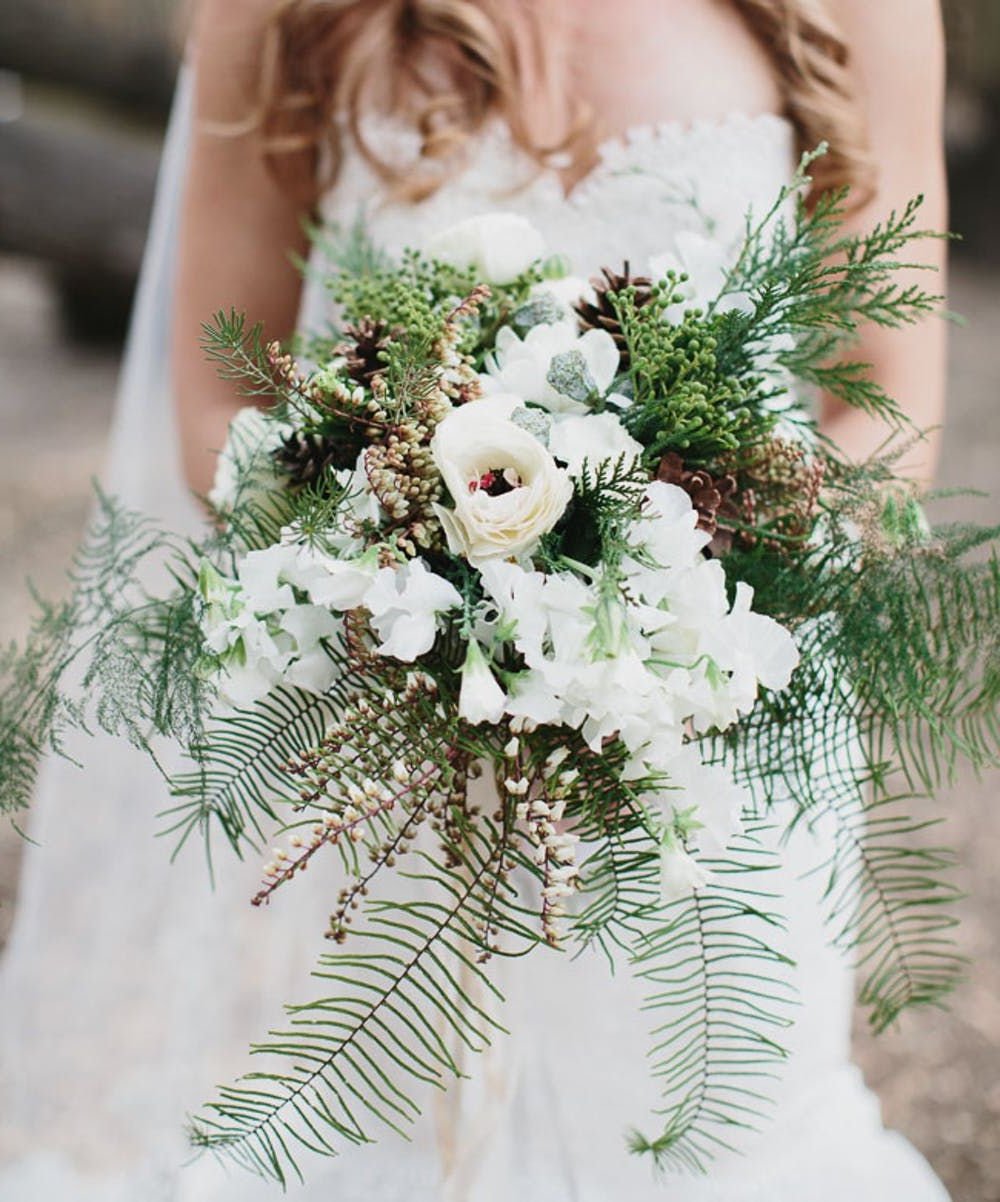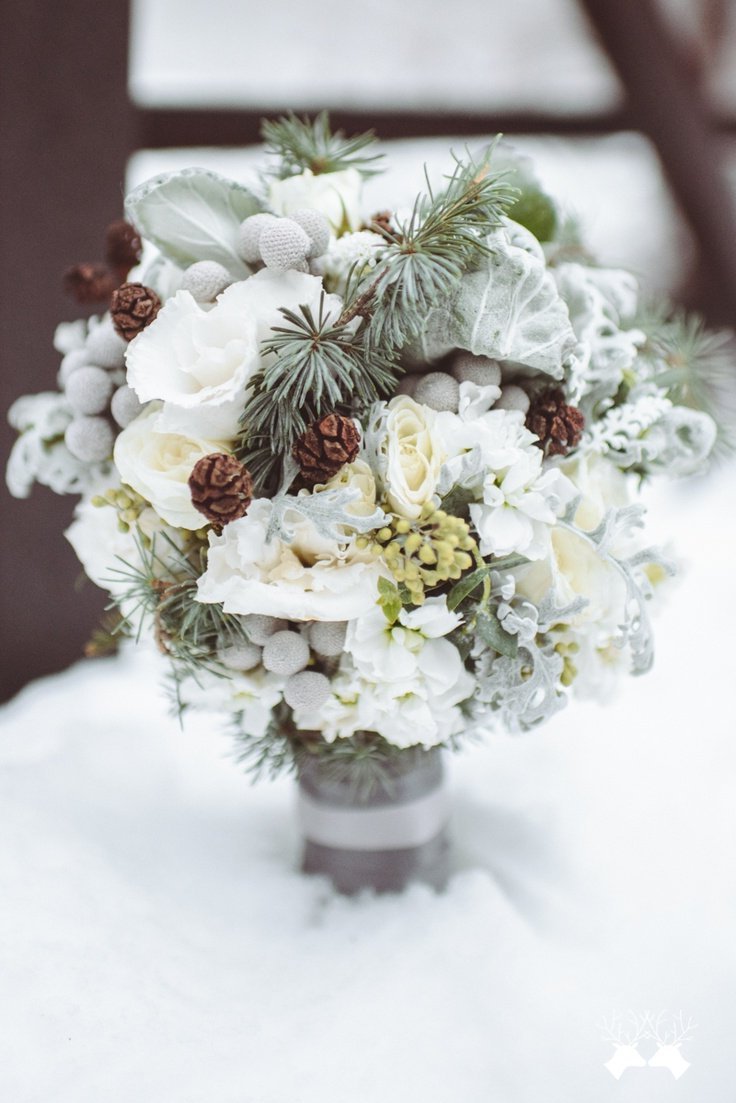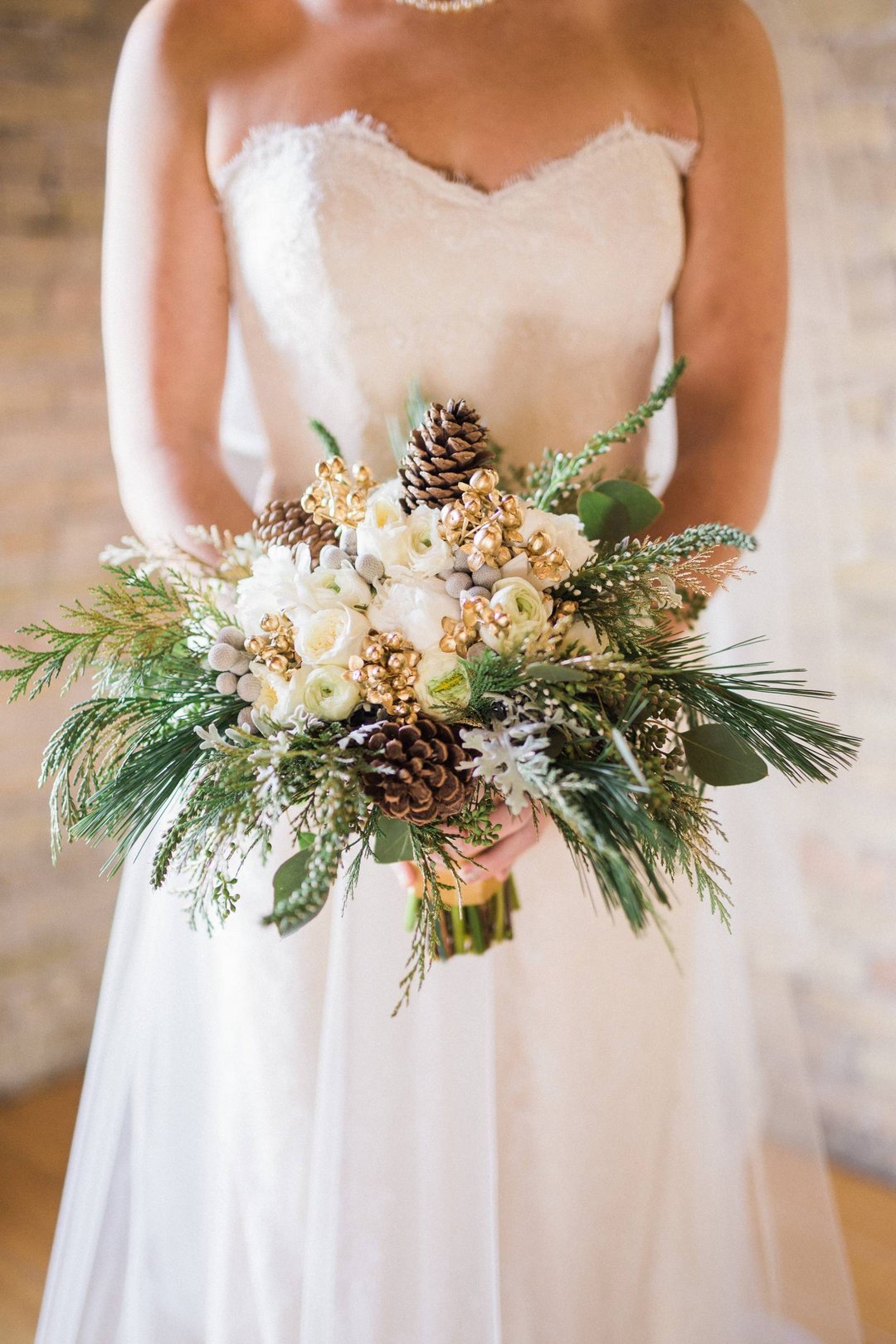 ---
SHOP THE STYLE
---
Burgundy Wedding Bouquets
Burgundy is a popular color for winter weddings, especially if you want to tie your bouquet into the theme of your wedding. Burgundy is also called "deep red," and it's associated with wine because of its rich, deep hue. If you're planning a winter wedding, consider burgundy as an accent color or even use it as your main bouquet color.
If you're looking for a more subtle approach to bringing in the burgundy color scheme into your wedding décor, choose something like fresh flowers or silk flowers instead of artificial ones. You can also use other items such as napkins and tablecloths that have burgundy tones in them to complement the rest of your décor without being overwhelming or tacky!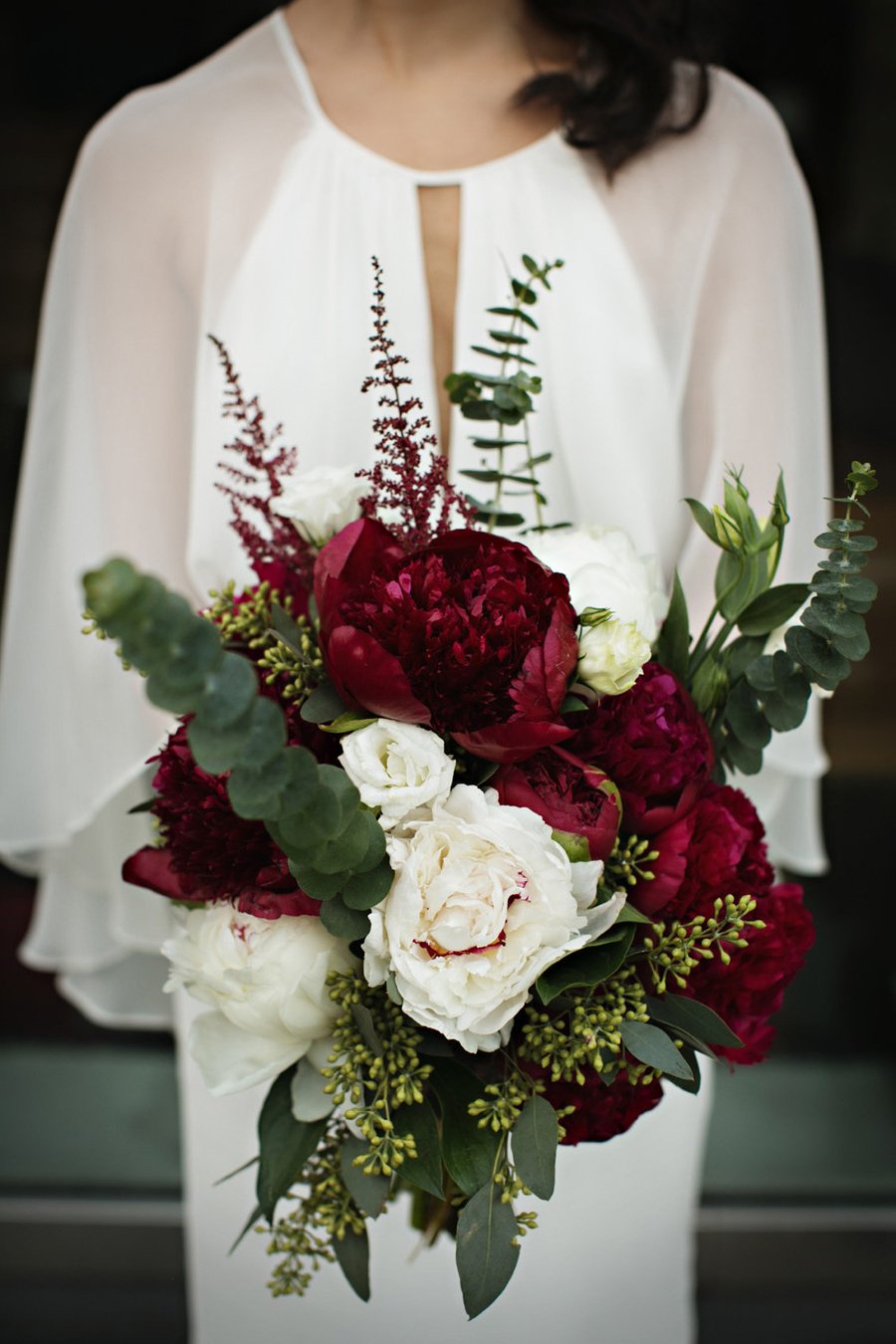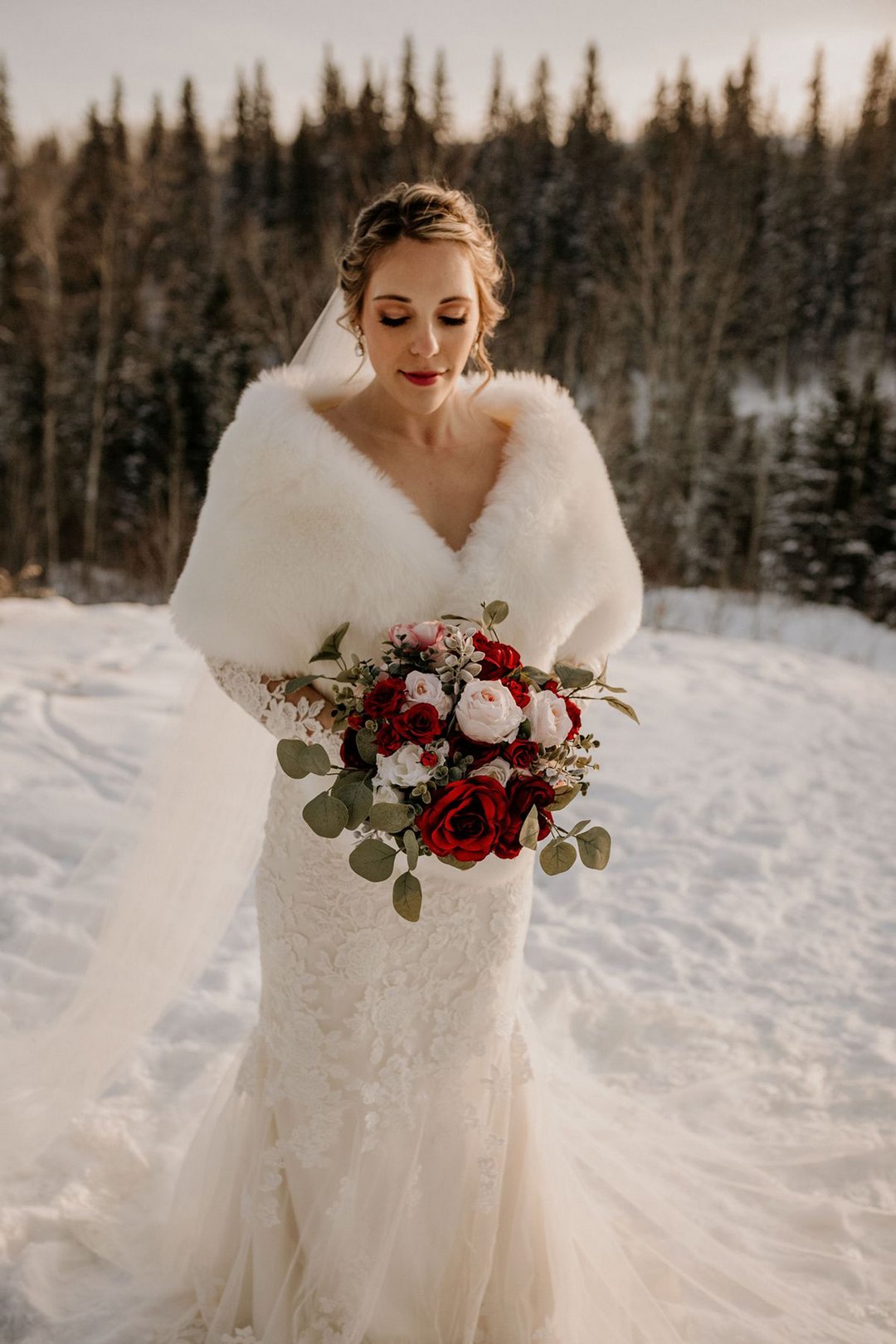 ---
SHOP THE STYLE
---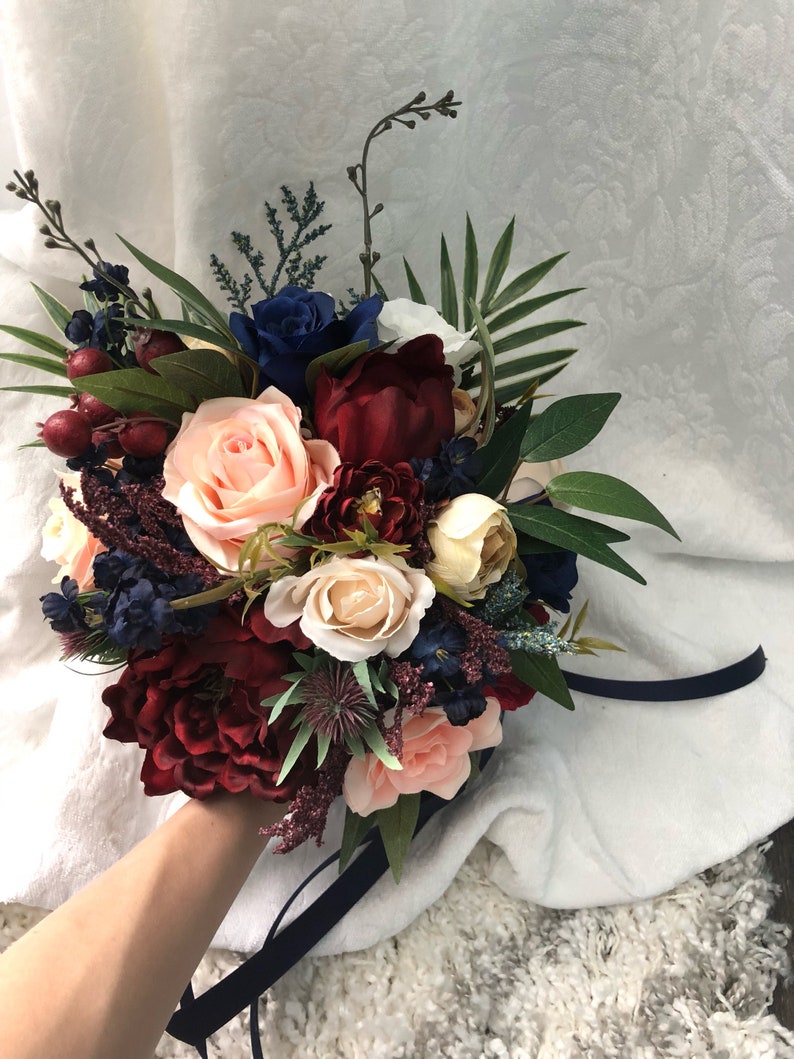 Wedding Bouquet Burgundy Navy Blue Red Peony Eucalyptus Wedding Maroon Package Handmade Artificial Faux Flowers Wedding Decor
$14.99
Blue Wedding Bouquets
Blue is a great color to use for your winter bouquet. It's not too bright, but it's still vibrant and beautiful. Blue flowers are also easy to find and work well in any type of arrangement, whether you're making a simple bouquet or creating something more complex. If you want the blue tones in your wedding flowers to really shine through, consider using two or three different shades of blue together in one arrangement. This will give your arrangements an extra pop of color without overpowering other elements like greenery or ribbon.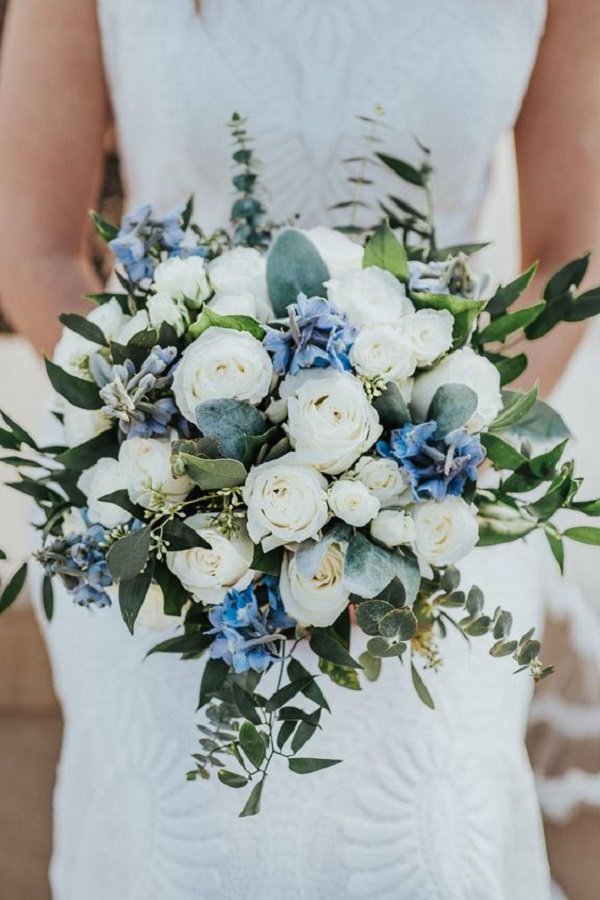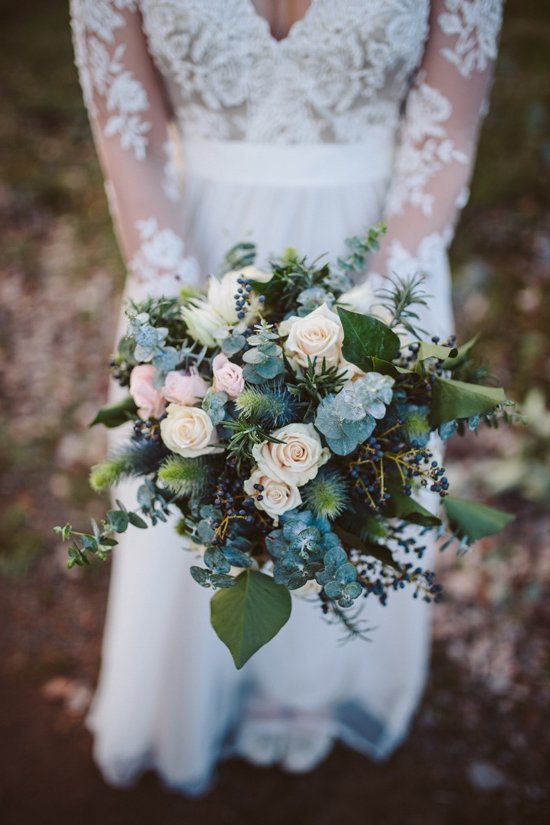 ---
SHOP THE STYLE
---
Dusty Rose Wedding Bouquets
Dusty rose is one of the most popular wedding flowers for fall and winter weddings. It's a beautiful, soft pink that isn't too bright or too dark, but has just enough warmth to be appropriate for any season. If you're looking for something that doesn't scream "frostbitten!" then dusty rose bouquets are perfect—subtle yet pretty and elegant.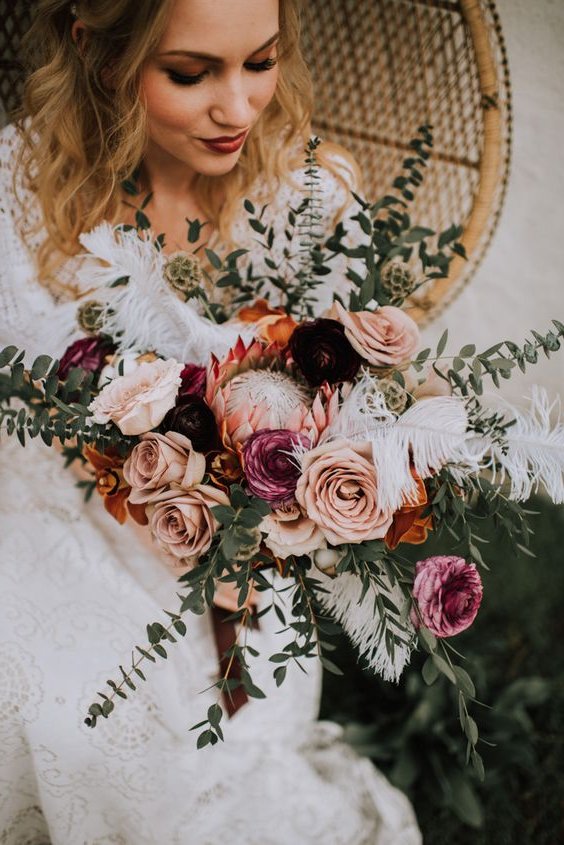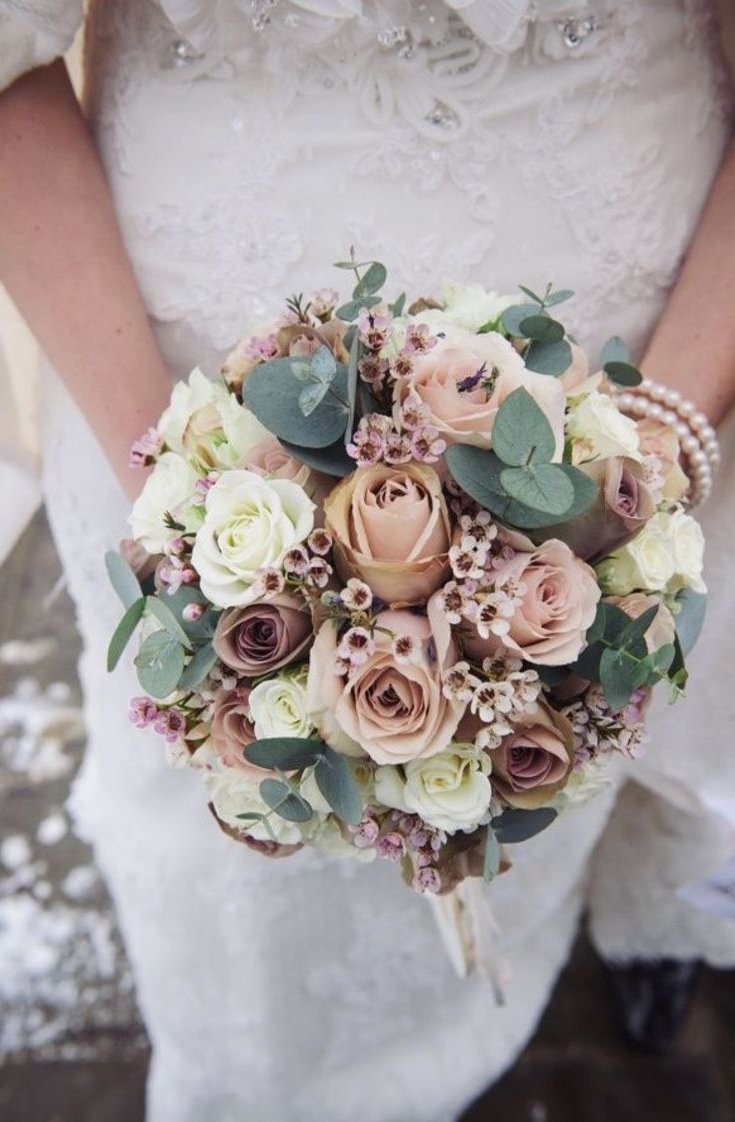 White and Greenery Wedding Bouquets
For a white and greenery bouquet, you'll want to use a lot of white flowers—think roses, hydrangeas and lisianthus. Add pinecones for texture and berries for color (you can find these at most craft stores).
If you have an ornate winter wedding theme, add some ornaments to the bouquet! Not only will this make your bridal party look extra festive but it adds a new element to your bouquet that no one else will have.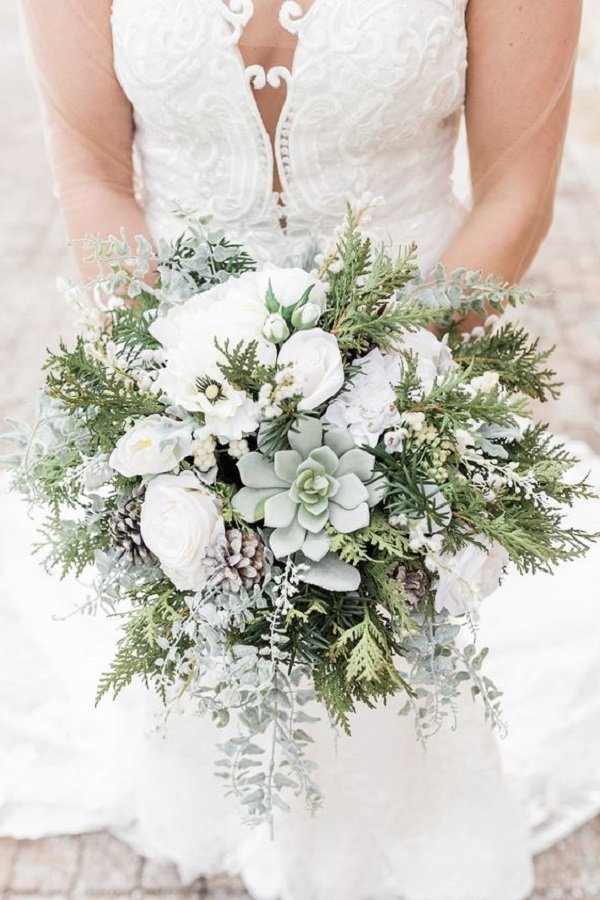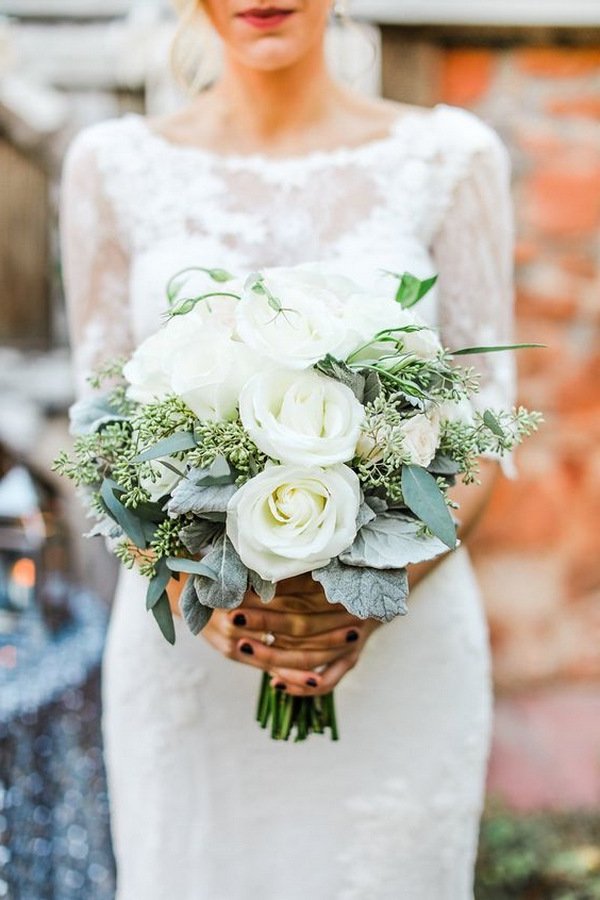 Lavender Wedding Bouquets
If you're looking for a calming, romantic bouquet that is also on trend, consider marrying lavender. This deep purple-hued flower (or its cousin, light purple) has been used in weddings since the 1950s and continues to be popular today. Lavender is known for having a soothing effect on all who smell it—which means that if your wedding day is stressful, this bouquet will help calm both you and your guests down while still being stylish!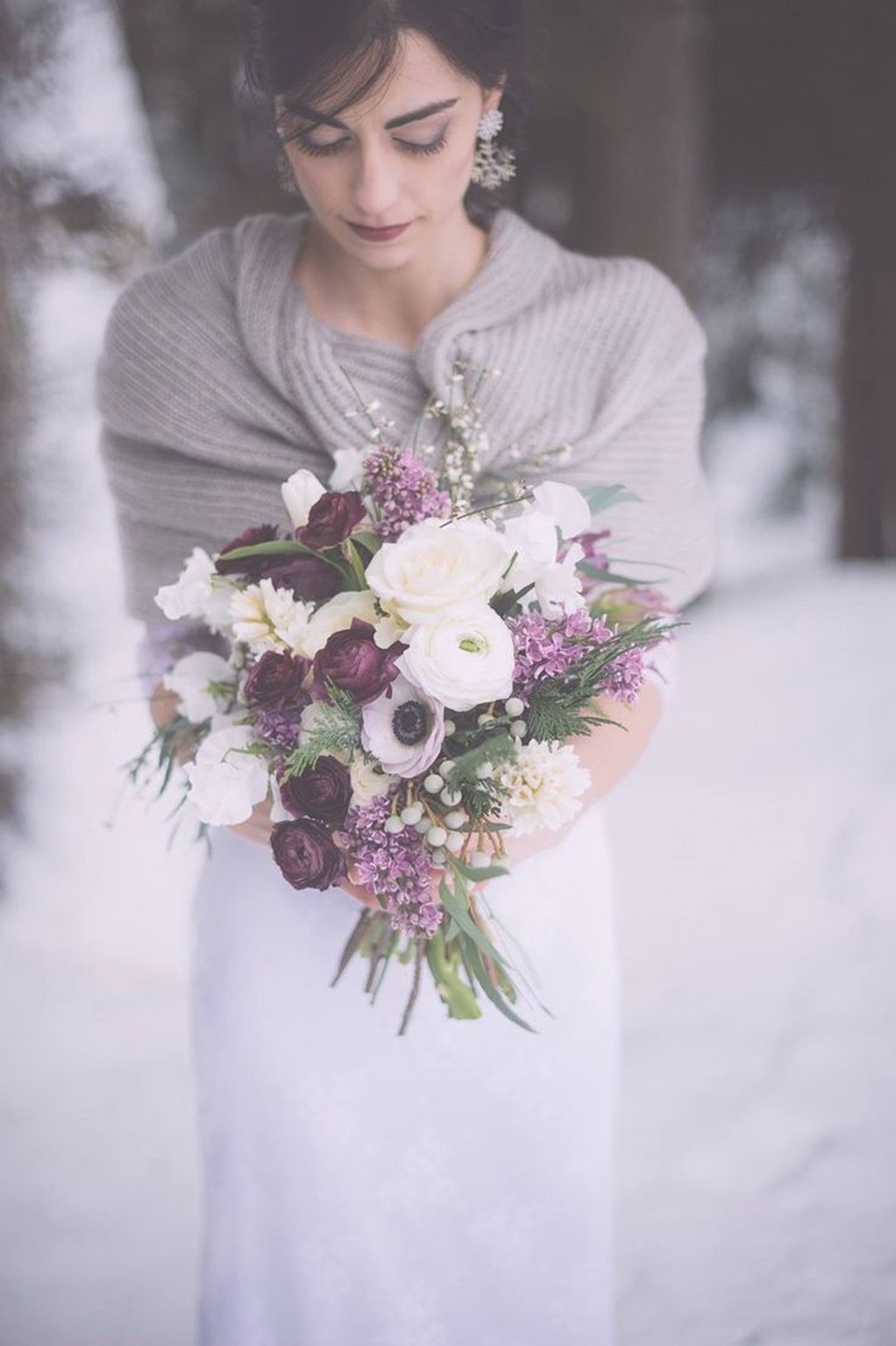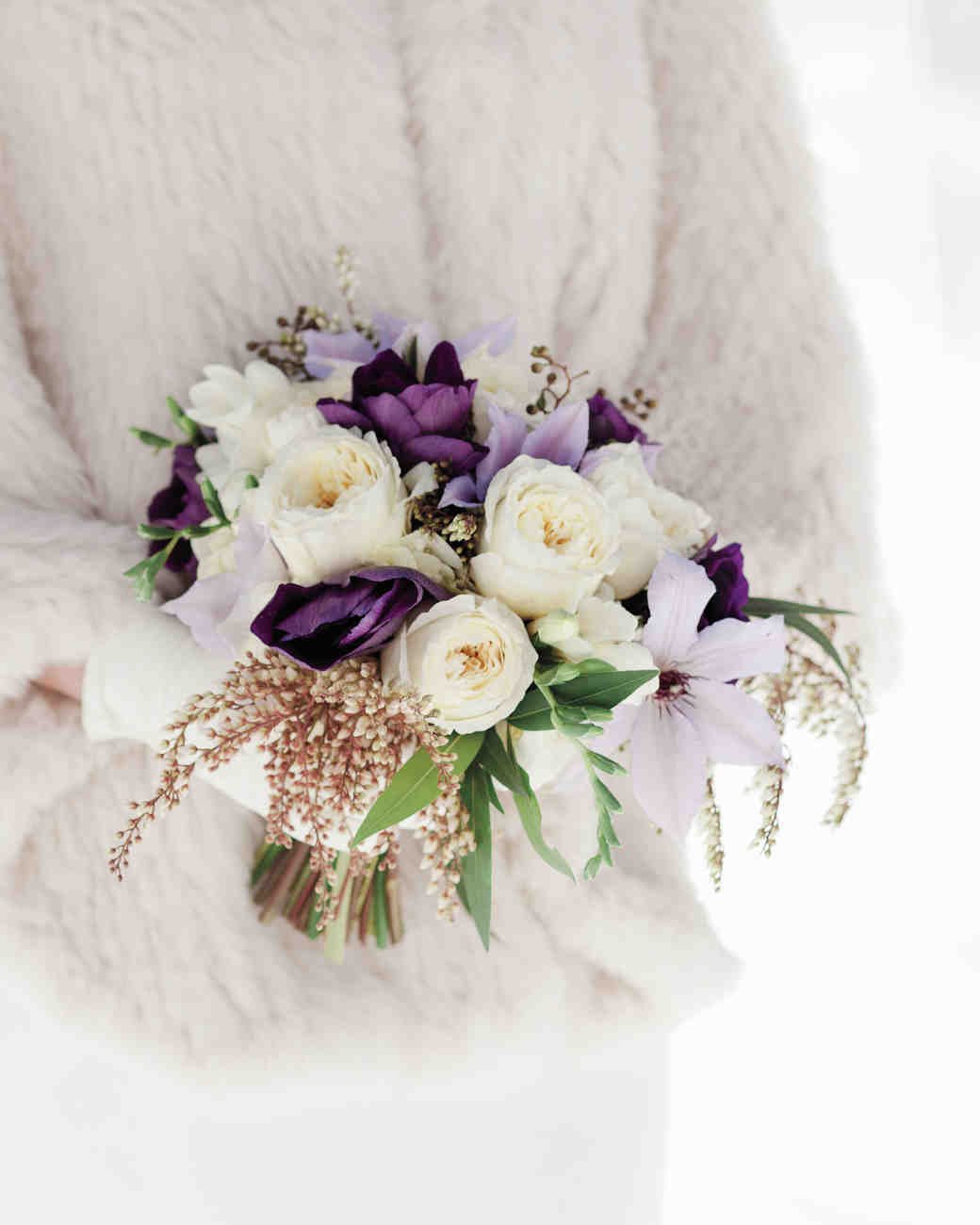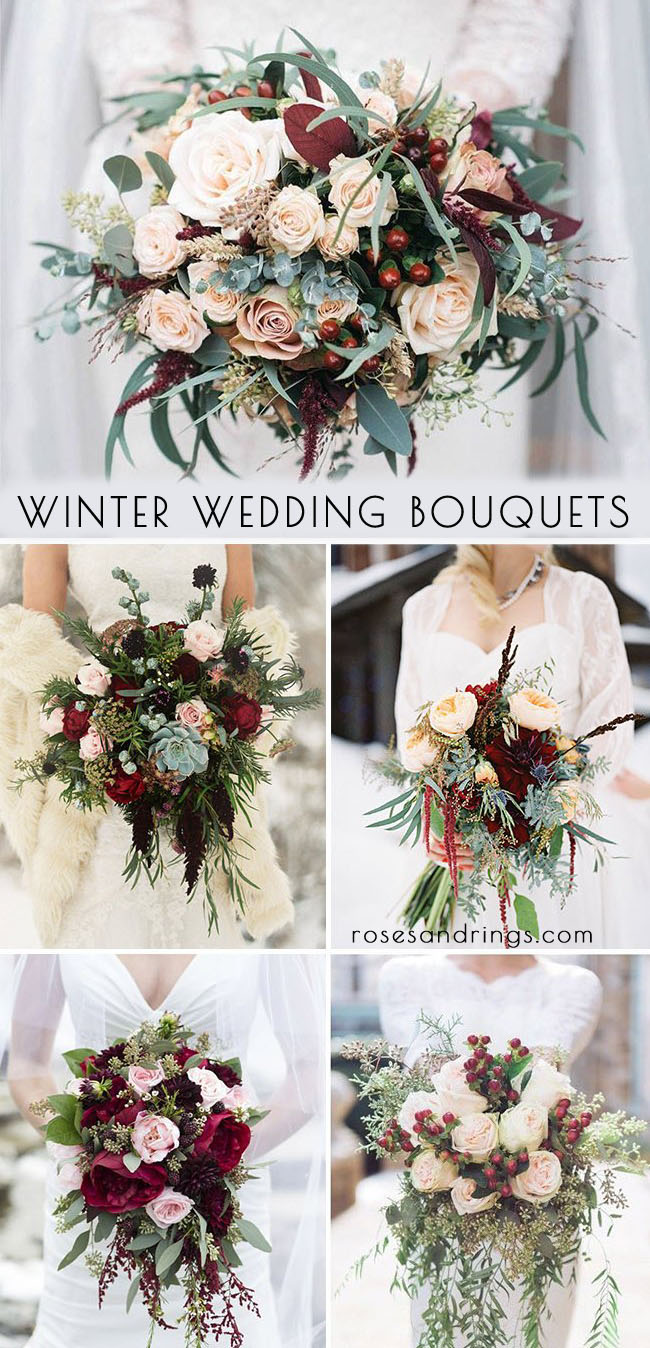 These elements will make your winter wedding memorable
These flowers are a reminder of the season, and can be used as centerpieces or bouquets. They add color and life to many occasions, especially winter weddings.
Conclusion
We hope that we've helped you decide on the perfect winter wedding bouquet. Remember, it's all about finding a balance between what you love and what your guests will appreciate. So go ahead and get planning!
Winter Wedding Dresses

Winter Wedding Accessories