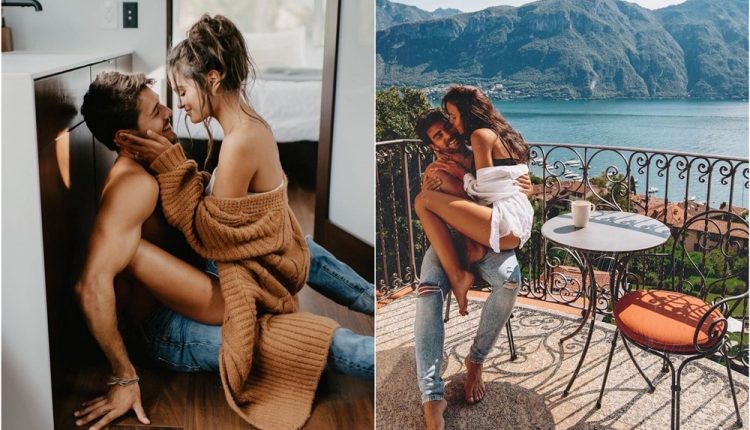 20 Best Couples Boudoir Photo Poses
Couples Boudoir photos are a fun and sexy way to bond with your partner, but if you've never done a couples session before, it may seem a bit daunting.
How do you pose with your partner? How do you make it sexy and fun, and not awkward and uncomfortable? Or maybe you've done couples sessions before and find yourself using the same poses over and over again, and want to spice things up with some new ideas.
If any of the above is true, you're in luck! Because we've compiled our top 20 favorite couples boudoir posts from around the globe to inspire you for your next couples session – or to encourage you to give couples sessions a try!
We like the first two because they're flirty and suggestive; no nudity required, but they're definitely steamy and sexy!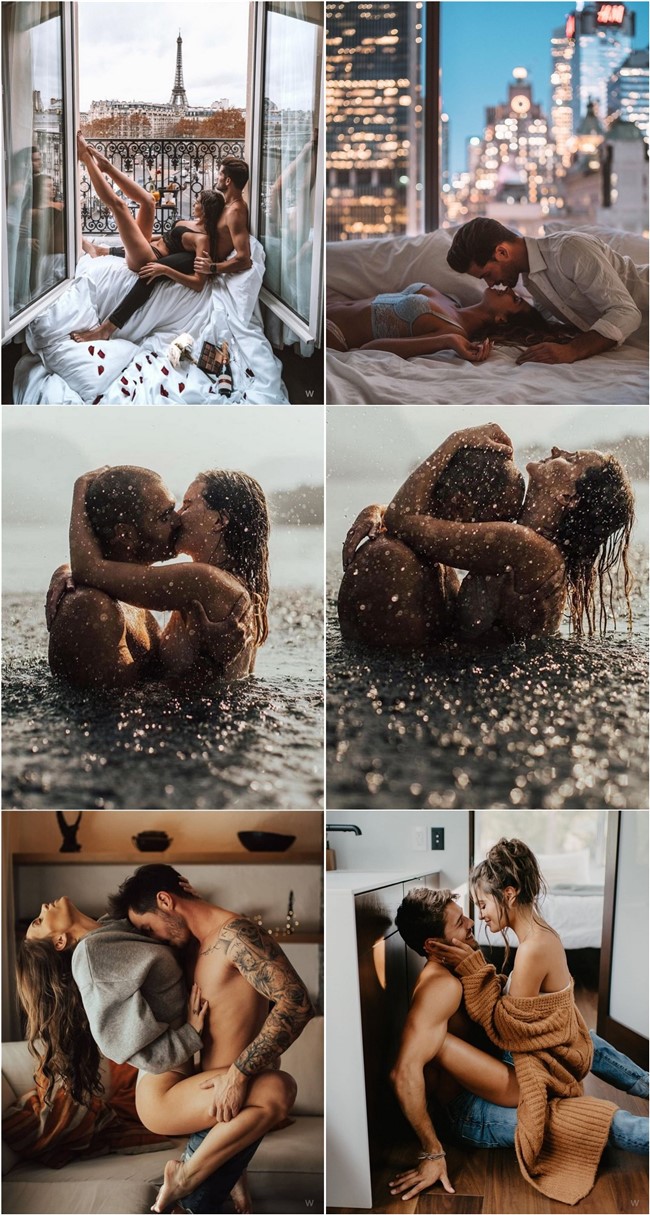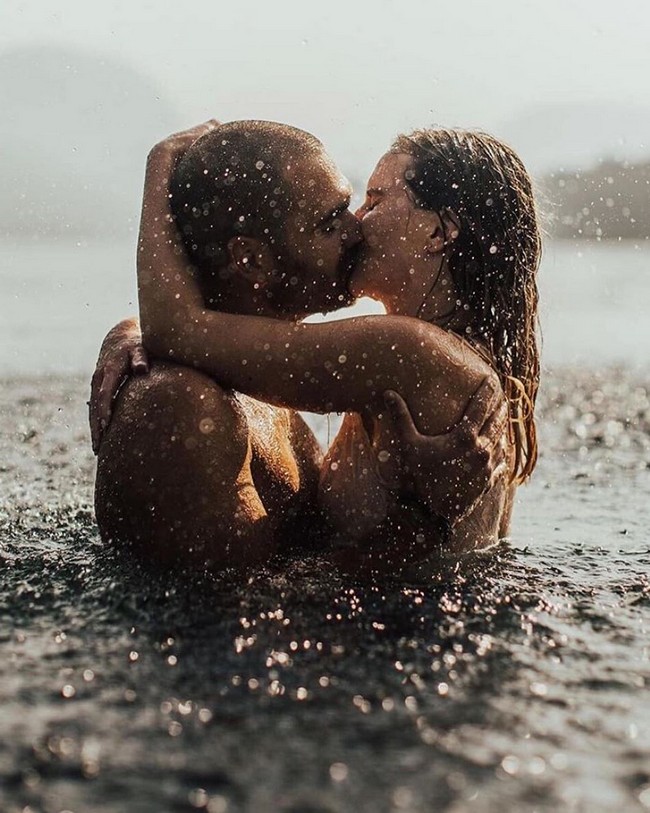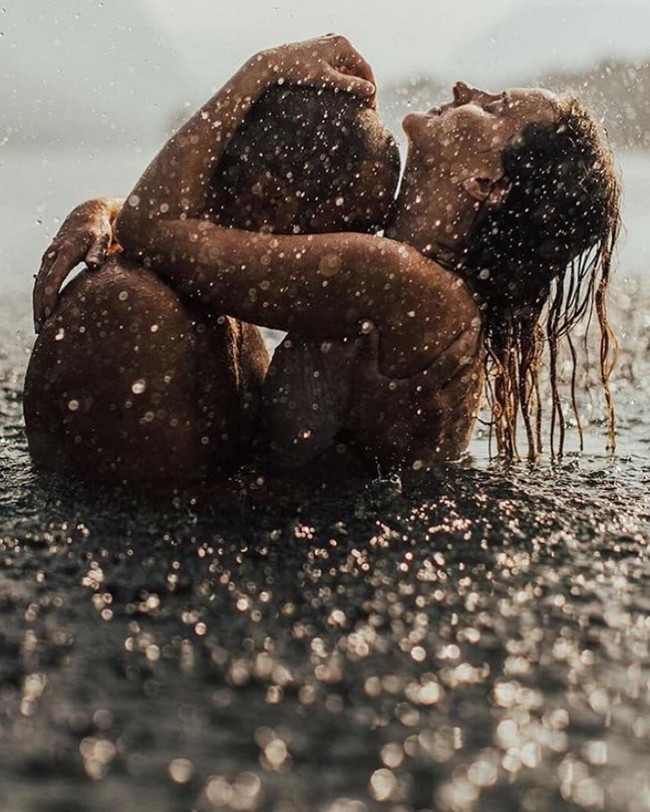 Head On Shoulders With Bare Chest
To pose for this pose with a partner, have your partner sit on the edge of the bed or couch.
You should be standing in front of him/her and facing them.
Put one hand on his/her shoulder and wrap your other arm around his/her neck, pulling him/her closer to you.
Lean back slightly so that you're supporting yourself with your arms (you don't need to stand up straight).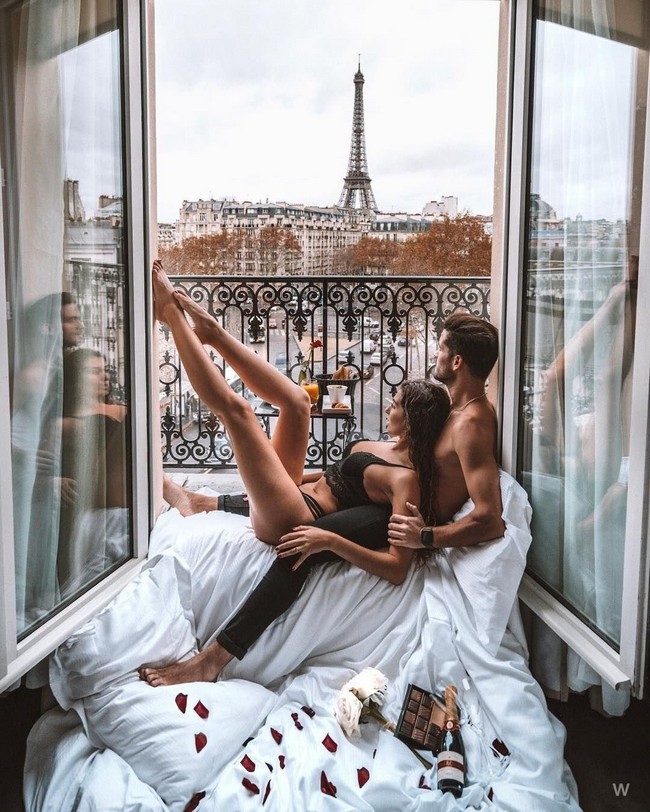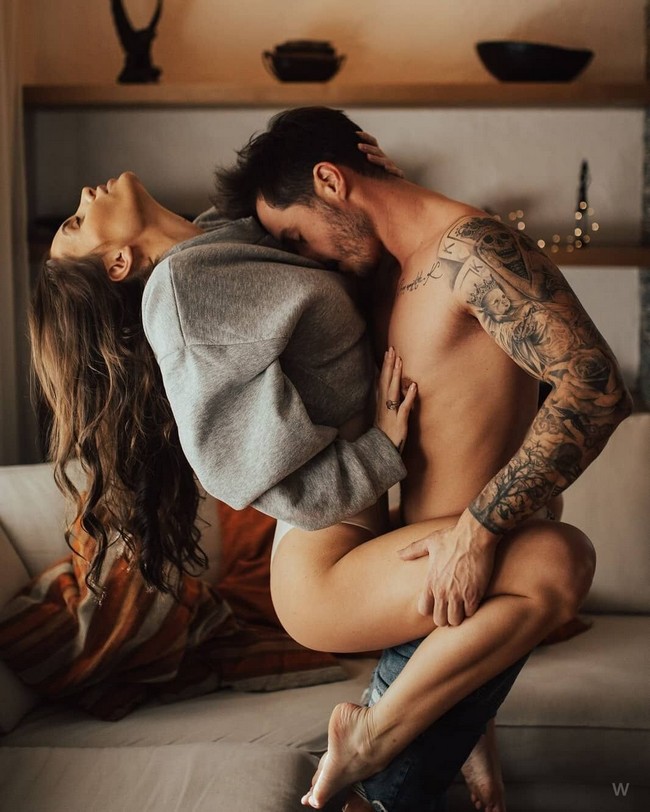 The Sultry Stare
The sultry stare is a popular pose for boudoir photography. It's easy to do and can be an instant attention-grabber. The key is to look directly into the camera and not away too quickly, keeping your gaze as long as possible without making it seem like you're staring off into space or checking if they're still there while they take photos. Look at the camera with a sexy smile on your face—but don't go so far as to give them an exaggerated smolder! This can look forced if you're not used to making these expressions on command.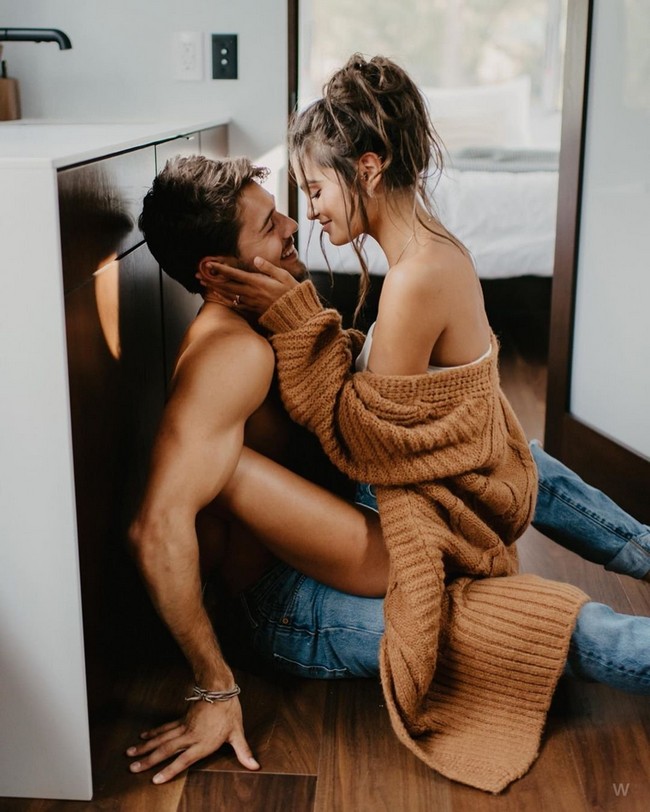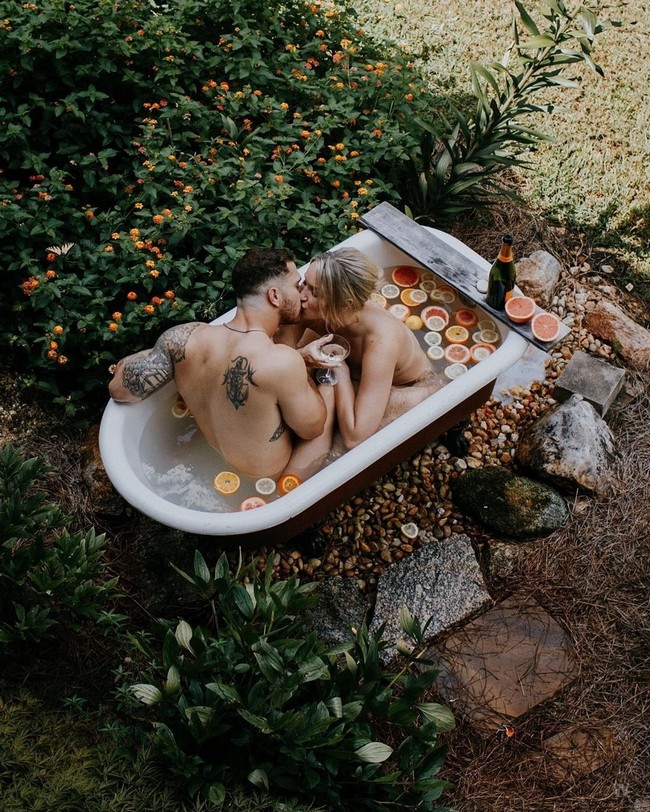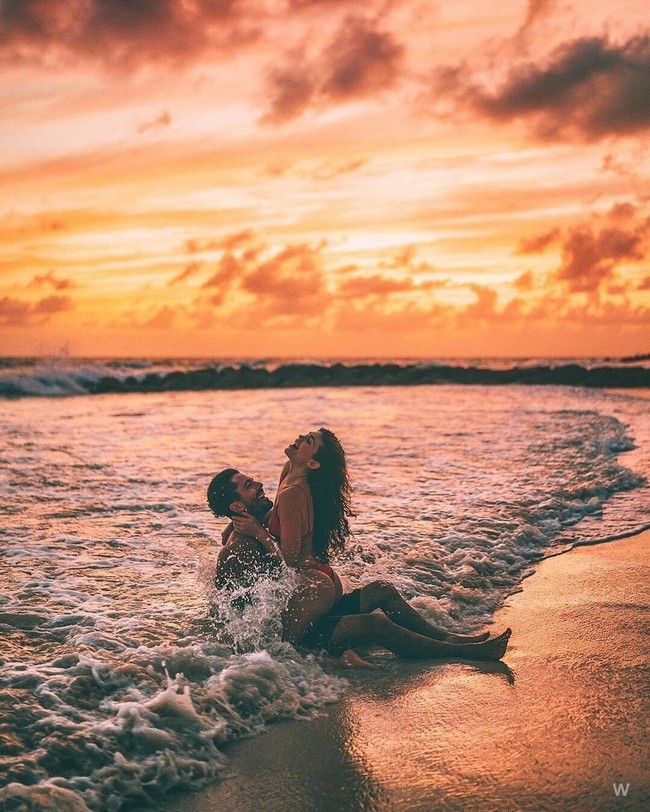 Kissing Shoulder To Shoulder
This pose is a classic boudoir photo position that can be easily done in bed or on the couch. You can also do it standing up, though if you're sitting down, your photographer will probably prefer to have you sit at an angle rather than straight on. If there are any props in the room, consider using them! A mirror or guitar may make for some unique backdrops when posing together. If one person is facing away from the camera, they can put their hand over their eyes while they kiss each other's shoulders—or vice versa!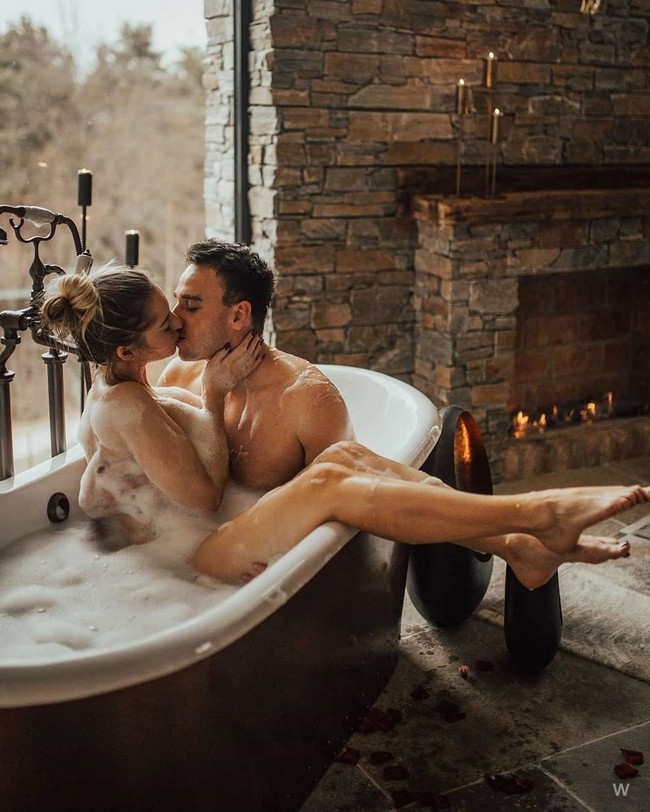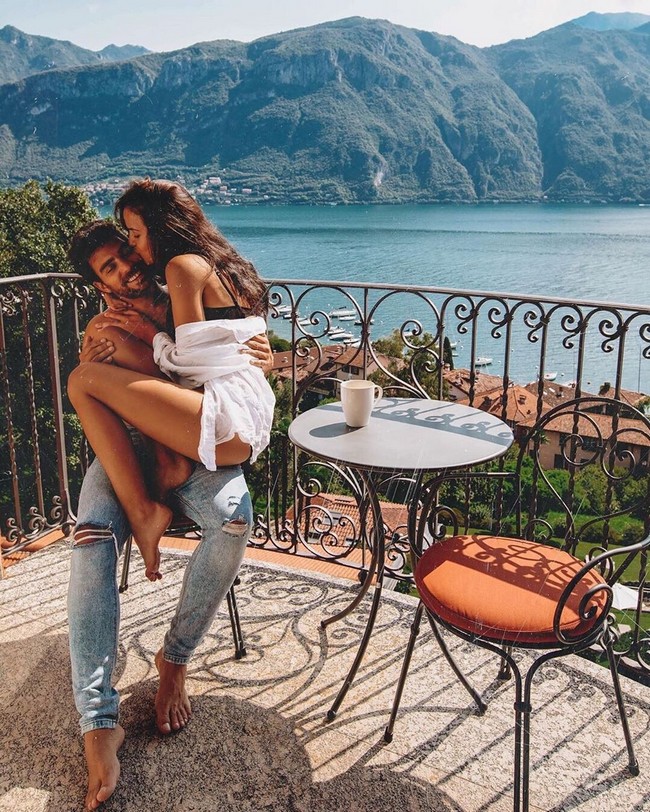 From Behind
As you might have guessed, this pose is all about the guy behind the girl. The girl is looking over her shoulder at him while he looks back at her from behind. His hands are on her hips and he's probably kissing her neck or shoulders. This pose is sexy, intimate, and fun!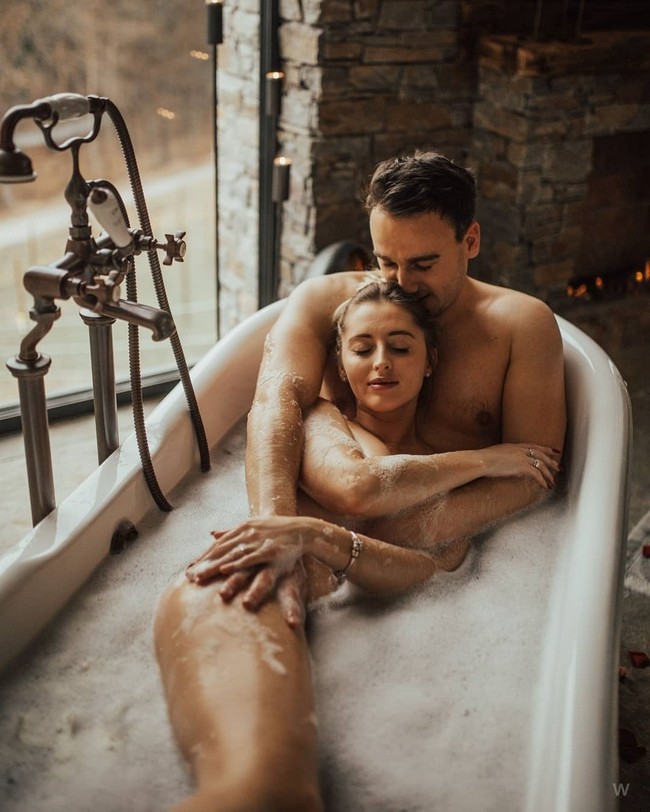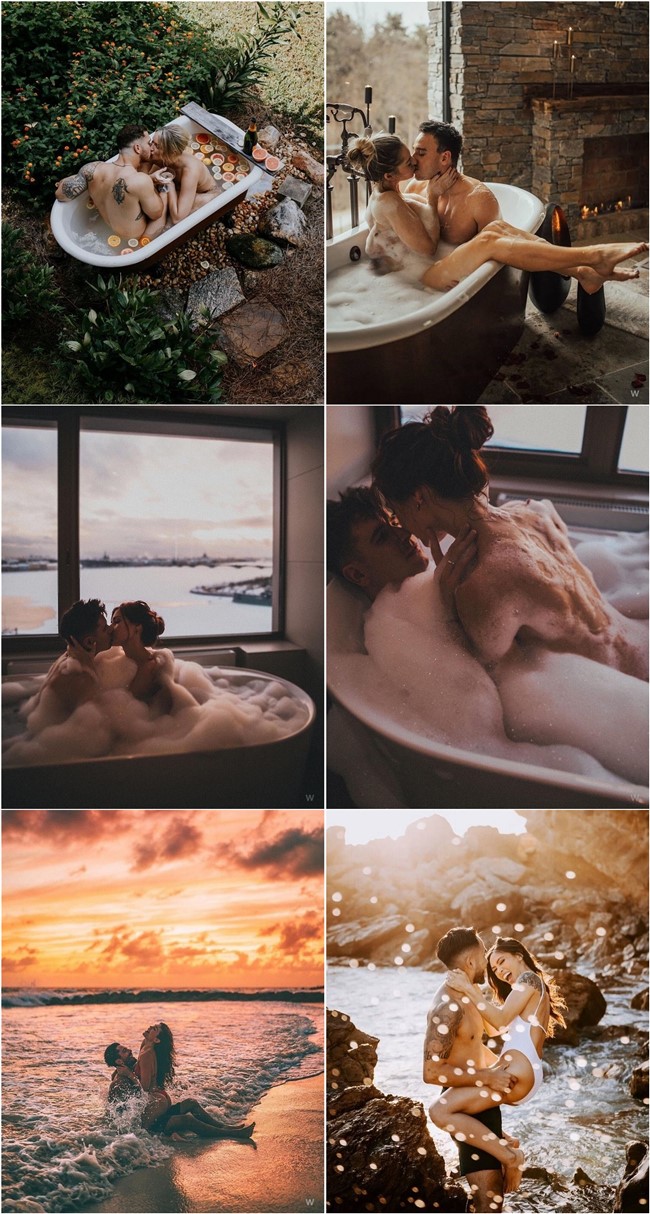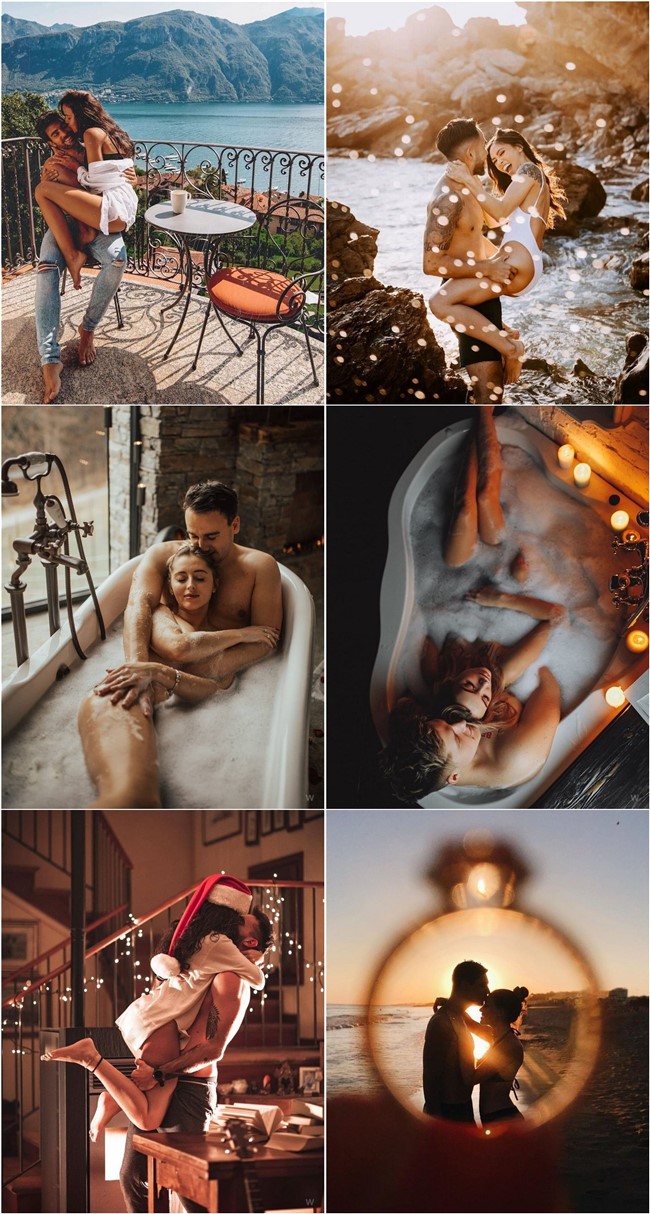 The Kiss
The kiss is a very sensual pose. It's intimate and will appeal to your more passionate side. This pose can be used for cuddling or for more passionate kissing.
This pose can be used for couples or a female solo shoot, making it versatile and perfect for any occasion!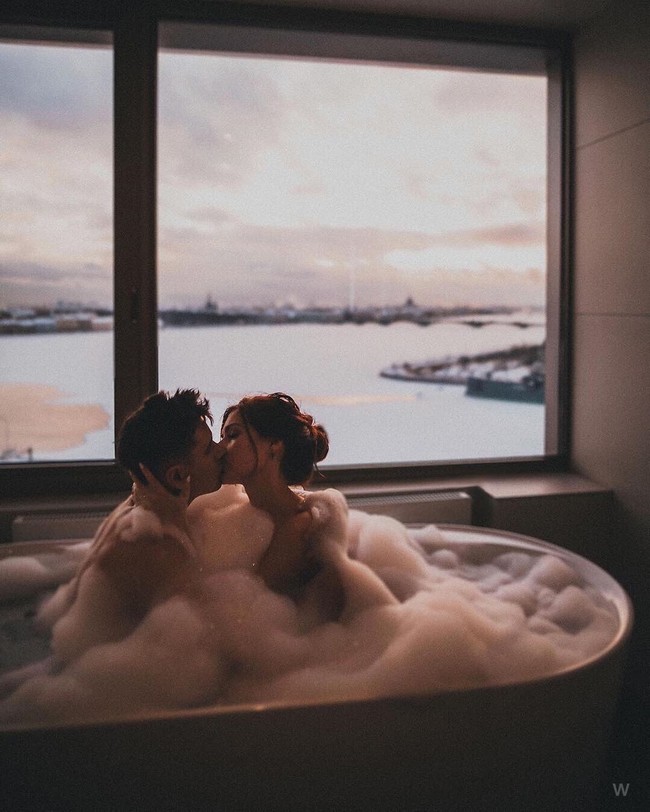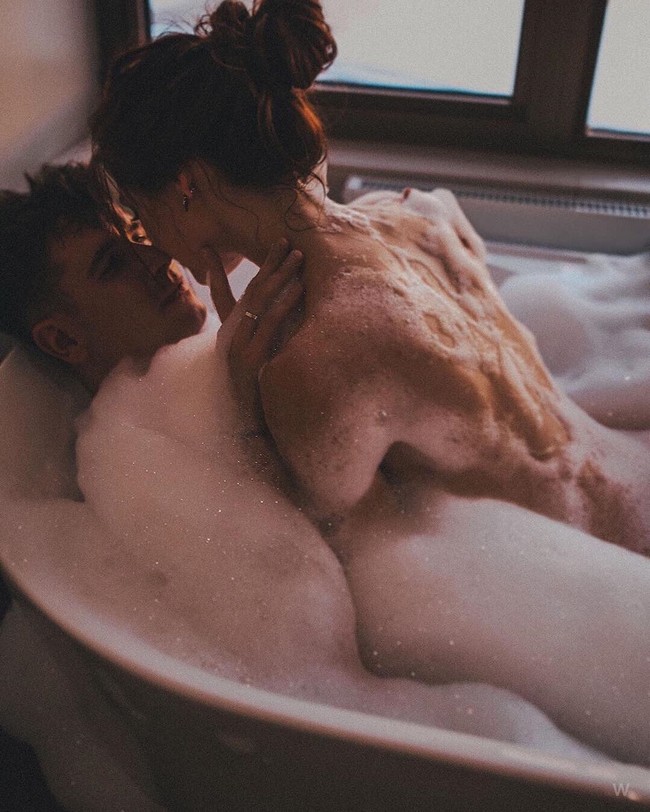 Criss Cross Legs In Hotel Room
The Criss Cross Legs pose is a classic, and you can do it in a variety of ways. The traditional pose is to lay down on the bed or floor so that your legs are crossed at the ankles and the soles of your feet are facing upwards. You can also do this with clothes on by repeating the same steps but bending over at your waist instead of laying down face first.
This pose works great in hotel rooms as well because you have all sorts of props available to you—like champagne flutes and rose petals!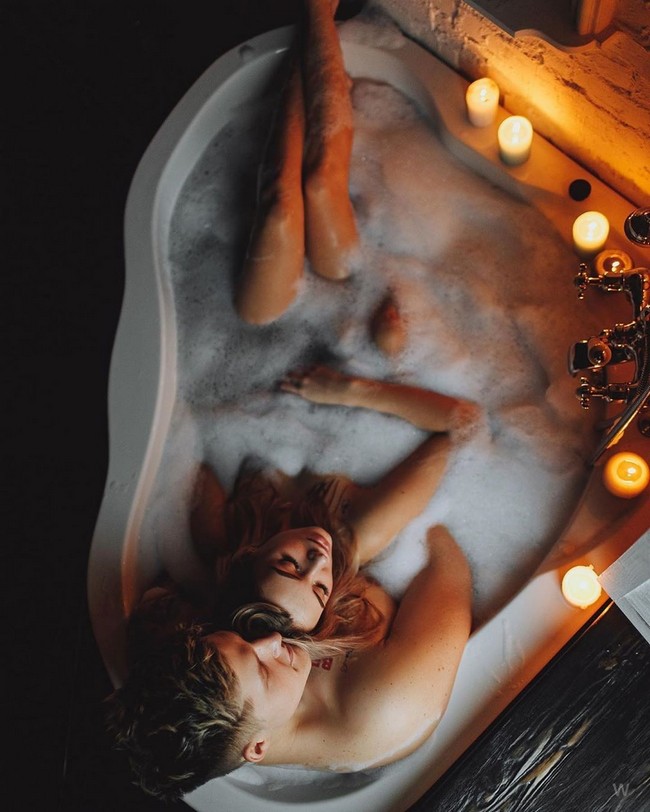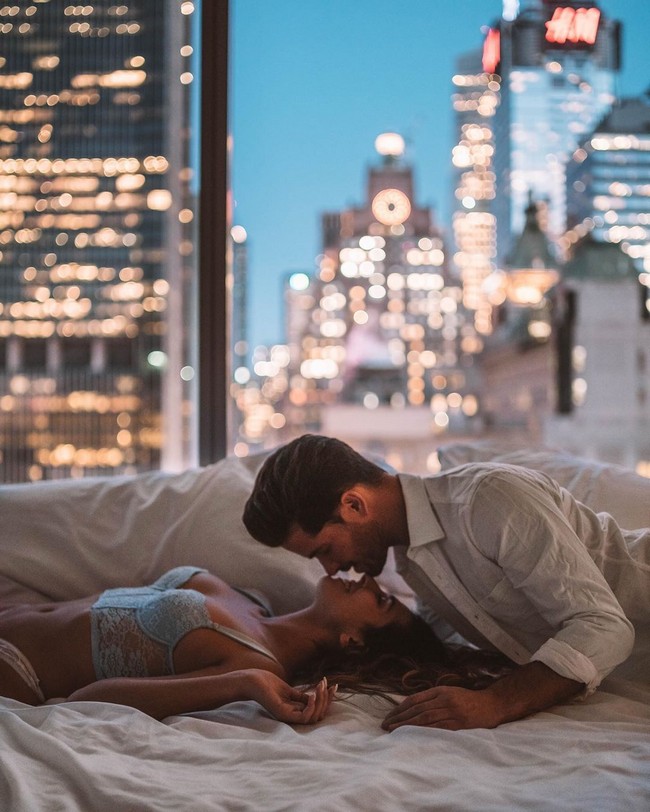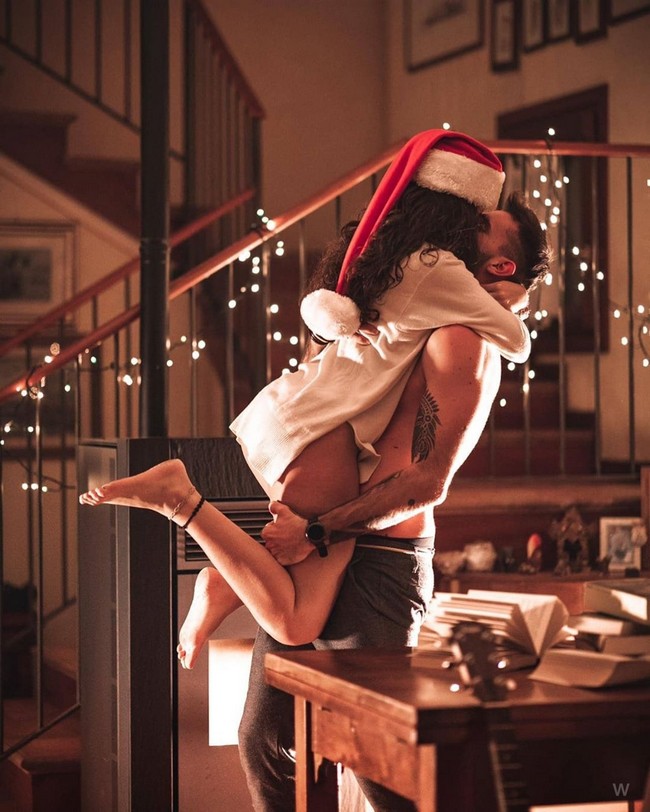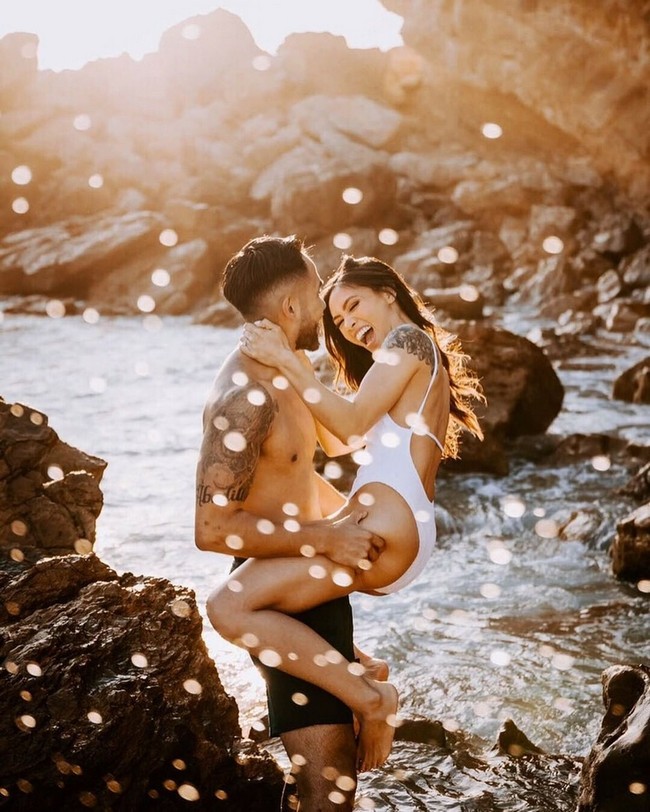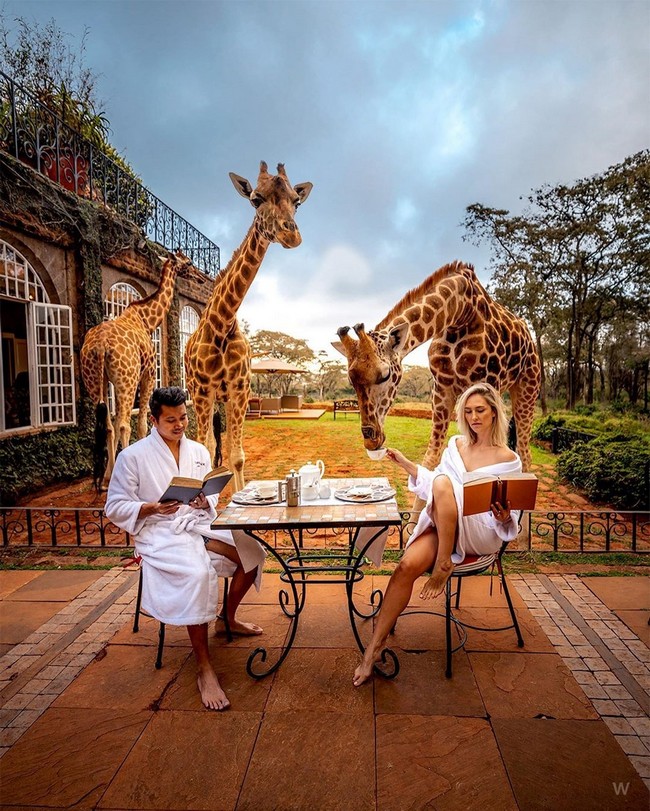 Touching Fingers
This pose is a great way to show off your ring. Whether it's your wedding ring, engagement ring or an earring that you're proud of, this pose will let everyone know how much pride you have in all things jewelry!
This is also a great pose for showing off a tattoo you got with your husband or wife. This can be a wedding tattoo like "Mr & Mrs", an engagement ring tattoo, or even just any other design that both partners have on them.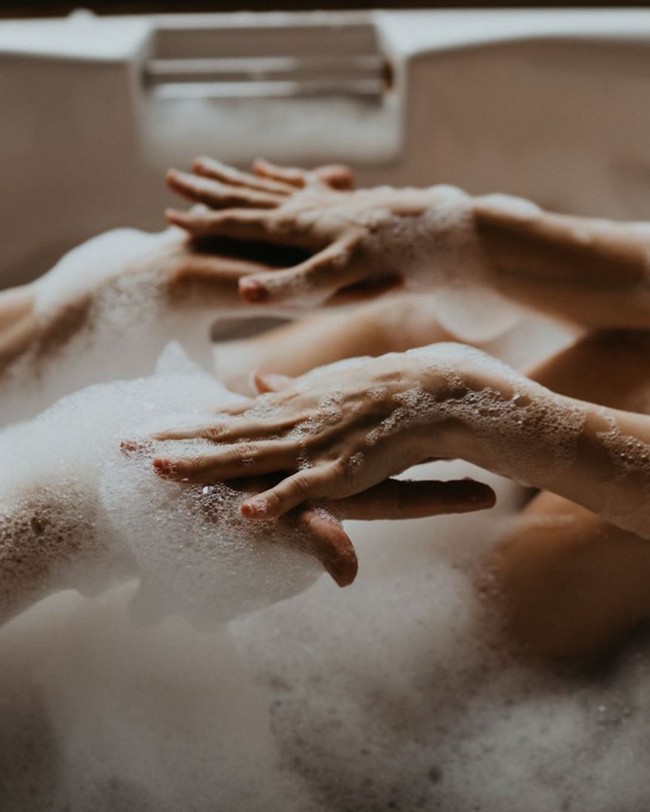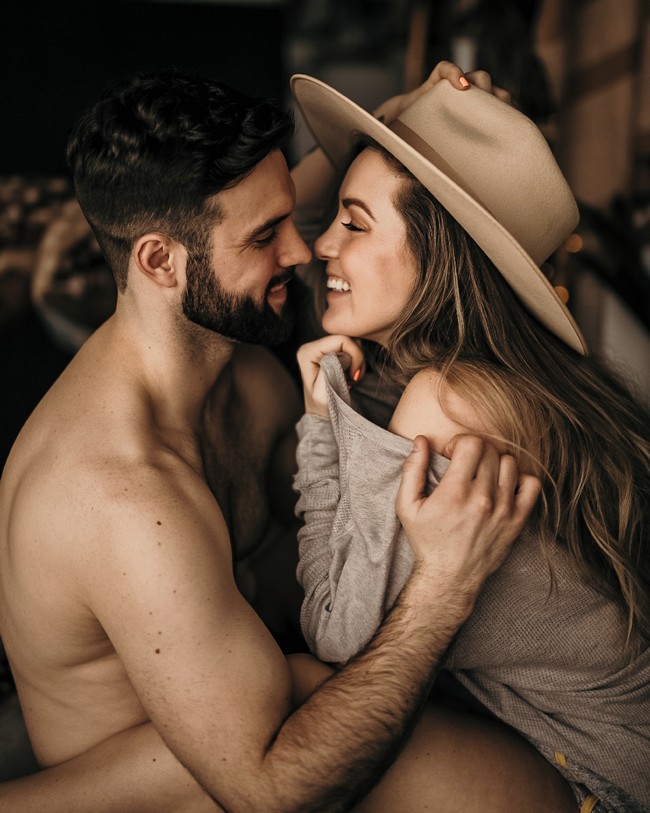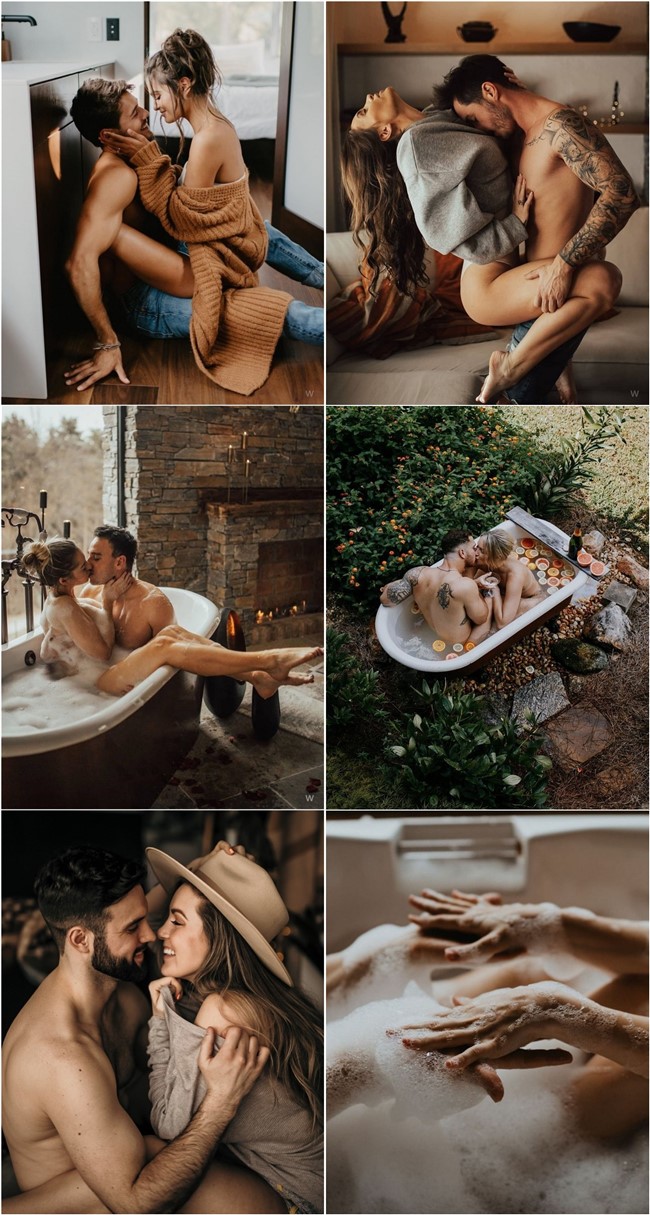 Standing Hug From Behind With Shirtless Guy & Lace Bra
This is a classic pose. It's got the lust factor that couples boudoir photos need, but with a little bit of sweetness to it as well. The guy stands behind the girl, who is facing forward and standing up straight. He puts his hands on her waist and rests his head on her shoulder. She wraps her arms around him for an embrace that says "I love you" in every way possible.
What You Need: Lace bra
Conclusion
All of these poses are great for showing off your body as a couple. It can be intimidating to do this kind of photo shoot if you're not used to being in front of the camera, but with these tips and some practice, we promise it'll be fun!