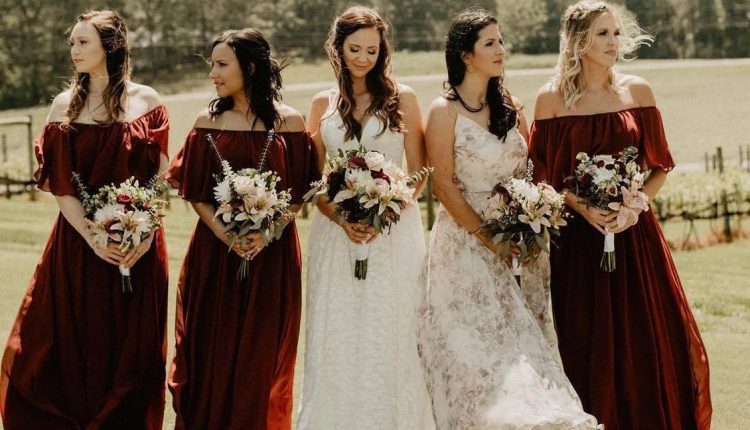 50 Best Burgundy Wedding Color Ideas for 2023
Burgundy is one of the most popular fall wedding colors! It's bold and rich and highlights the fall or winter season at its best, it looks good for many appearance types but decorating with it may be difficult. How to add it to your big day to make it stylish and not excessive? Here are some ideas!
Burgundy Bridesmaid Dresses
Burgundy bridesmaid dresses are all the rage these days because brides often want to channel a bit of the classic style of a wedding gown, with the comfort and convenience of clothing, that still feels elegant enough for a wedding. A few of the most popular options for Burgundy bridesmaid dresses are neckline plunges, cutouts, and ruffles.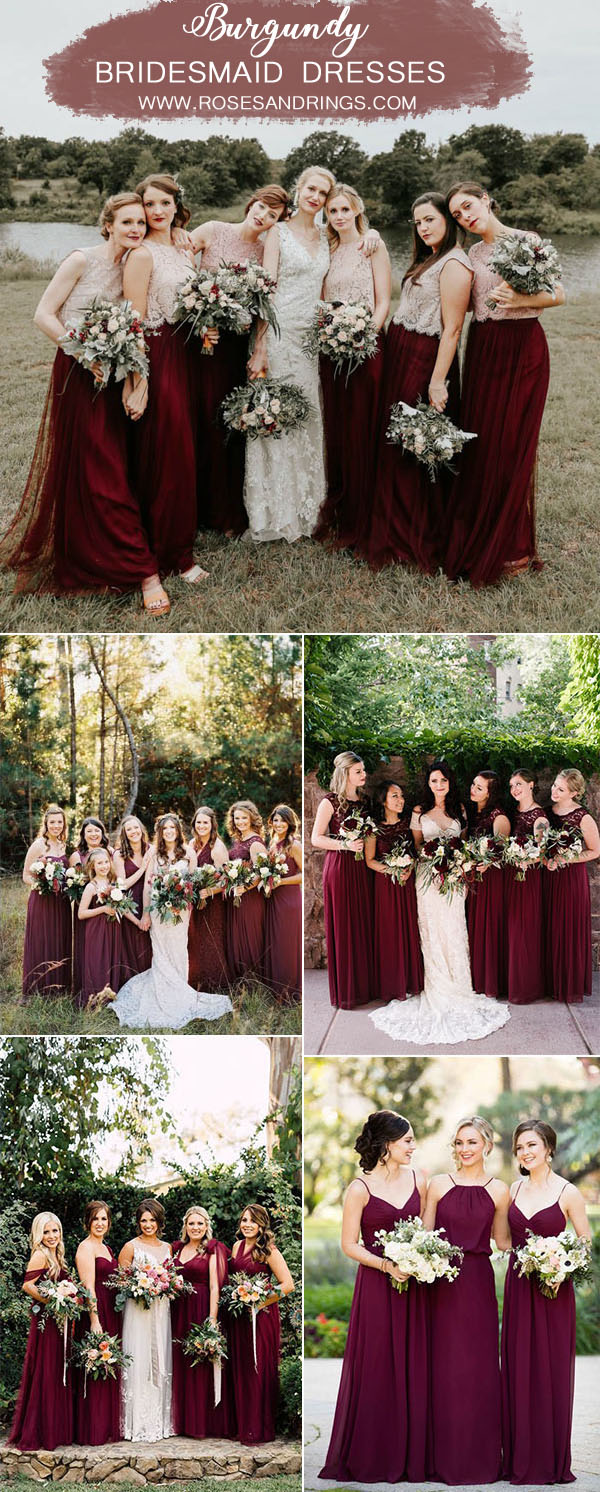 Burgundy Wedding Cakes
Perfecting a gorgeous, burgundy cake requires a lot of thought and effort. You're going to want your burgundy cake decorated with lots of velvet swirled with burgundy. Think red, but not a hot, candy-apple type of red. Think a wine-barrel or chocolate-covered cherries. Let your imagination run wild—and have fun!

Burgundy Wedding Centerpieces
The spruce colors and the more traditional colors of burgundy are found in many wedding centerpieces. Bell sleeves, sprays, wheat sheaves, and candelabra flowers might all be great choices for a bouquet designed to show off the burgundy color. Place them on a table with flares, a floral arrangement, or even a merger of the two.

Burgundy Wedding Arches
The color Burgundy is a warm, rich and sensual color that can be used for many design purposes. Burgundy wedding arch decor is one such way to jazz up that beautiful wedding affair. The color is a great choice for weddings that take place during fall and winter seasons. These arches also look great at outdoor ceremonies and for outdoor receptions.

Burgundy Wedding Decor Ideas
Wedding decorations in shades of burgundy make a statement of sophistication and elegance. To create a wedding venue that speaks to your style, consider these shades for decor. Whether you are going for traditional or contemporary themes, have a selection of burgundy wedding color schemes that suits your needs.

Burgundy Wedding Bouquets
A burgundy wedding bouquet is a popular choice for many types of weddings. They're especially perfect for autumn and winter weddings because of the versatility of burgundy's many shades. When choosing burgundy wedding bouquets, it's important to think about what the color will look like against all of the other colors in the wedding.

Burgundy Wedding Details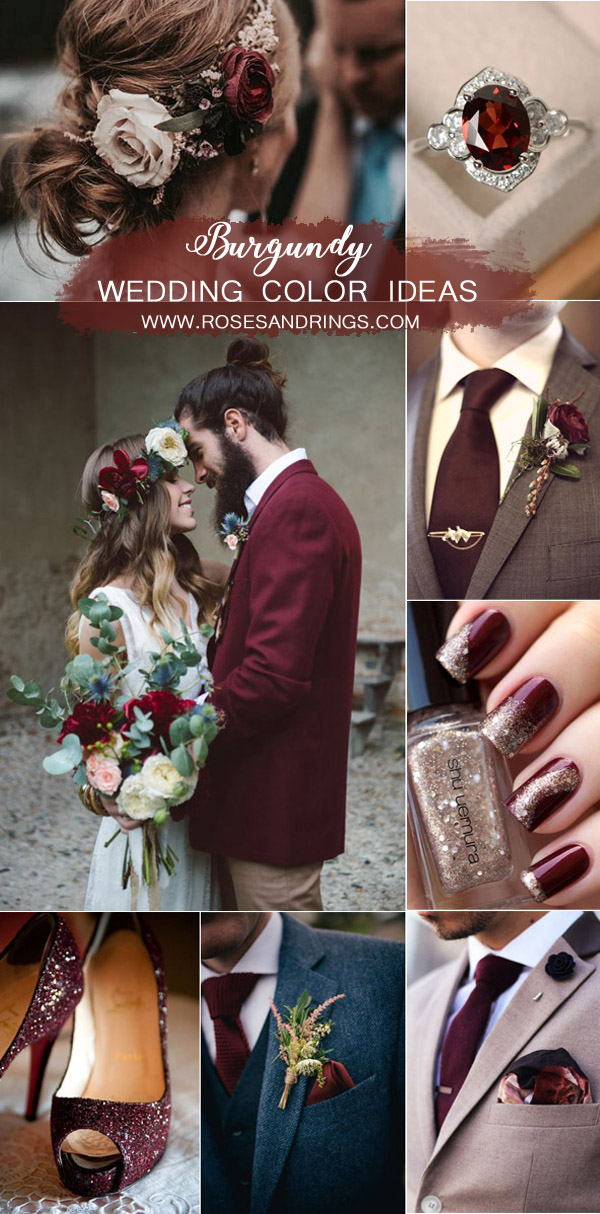 Burgundy and Gold Wedding Color
One stunning option is to create balance with a gold and burgundy color palette. In this color scheme, you can use gold as the accent color.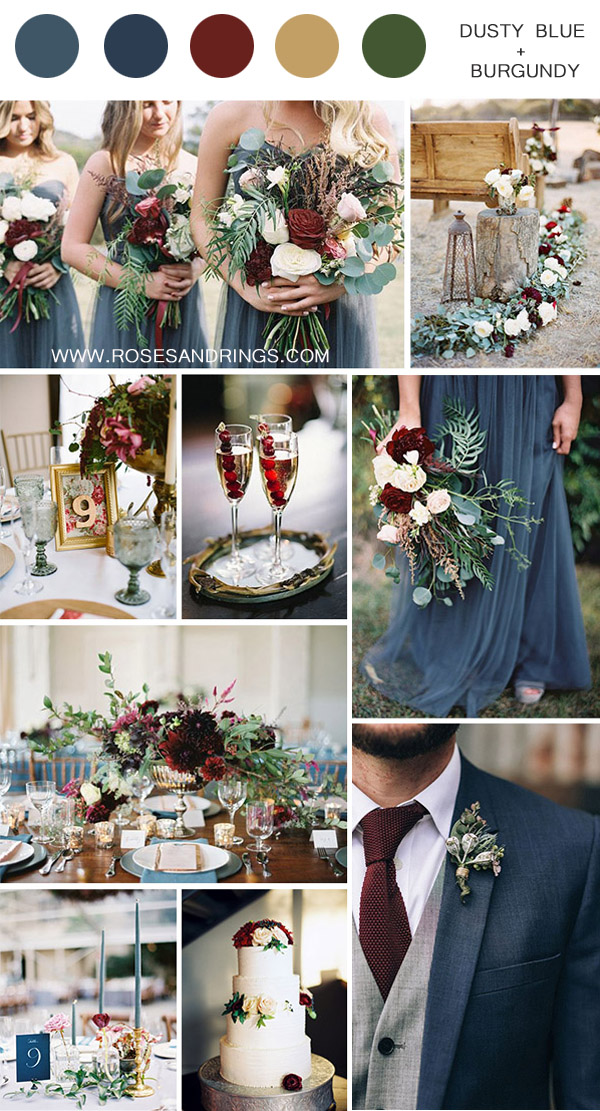 Burgundy and Greenery Wedding Color
For a Burgundy and Greenery wedding color combo, opt for a deep brick red which can be enhanced by greenery and orange flowers. This coloration creates a harmonious look with the right hints of citrus that set a seasonal wedding tone.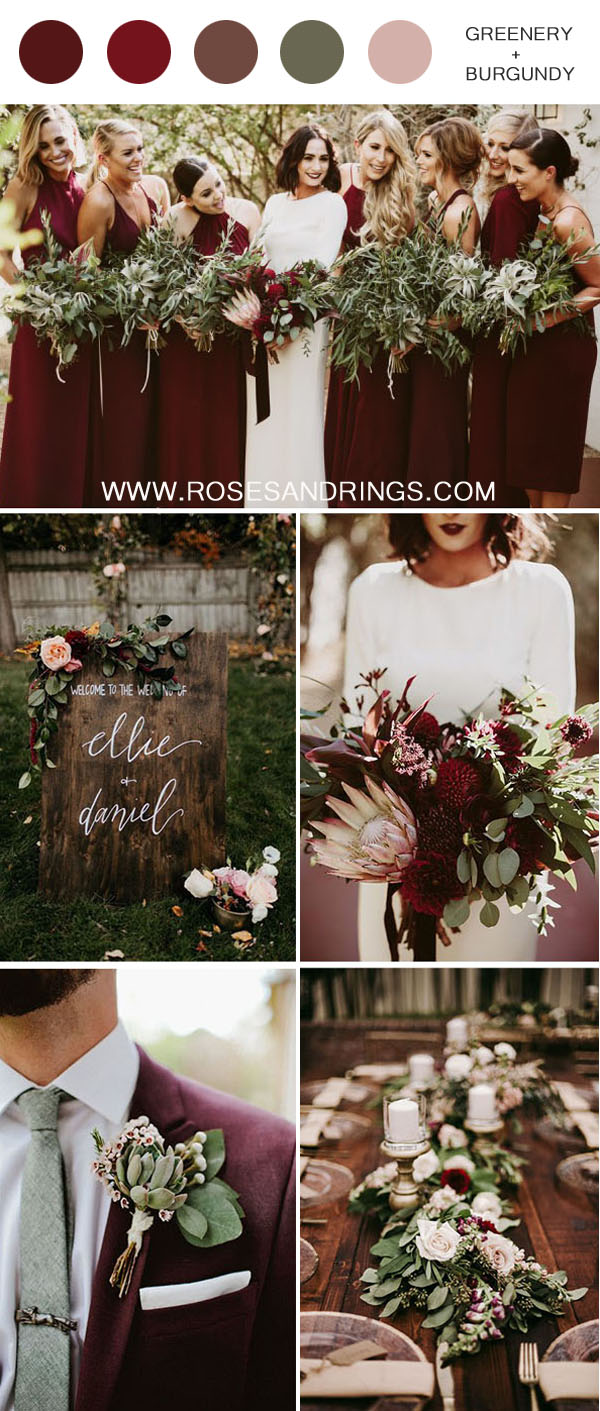 Burgundy and Burnt Orange Wedding Color
This Burgundy and Burnt Orange Wedding Color is a sweet and sexy fusion that is sure to please your guests! The wine and red tones in this color combination make a perfect layout for a fall wedding. This color palette is easy on the eyes without being too bright. The complementary shade of red gives this color scheme a bit of a contemporary twist. A fall wedding is the perfect time to create this color combination, so make it happen this season.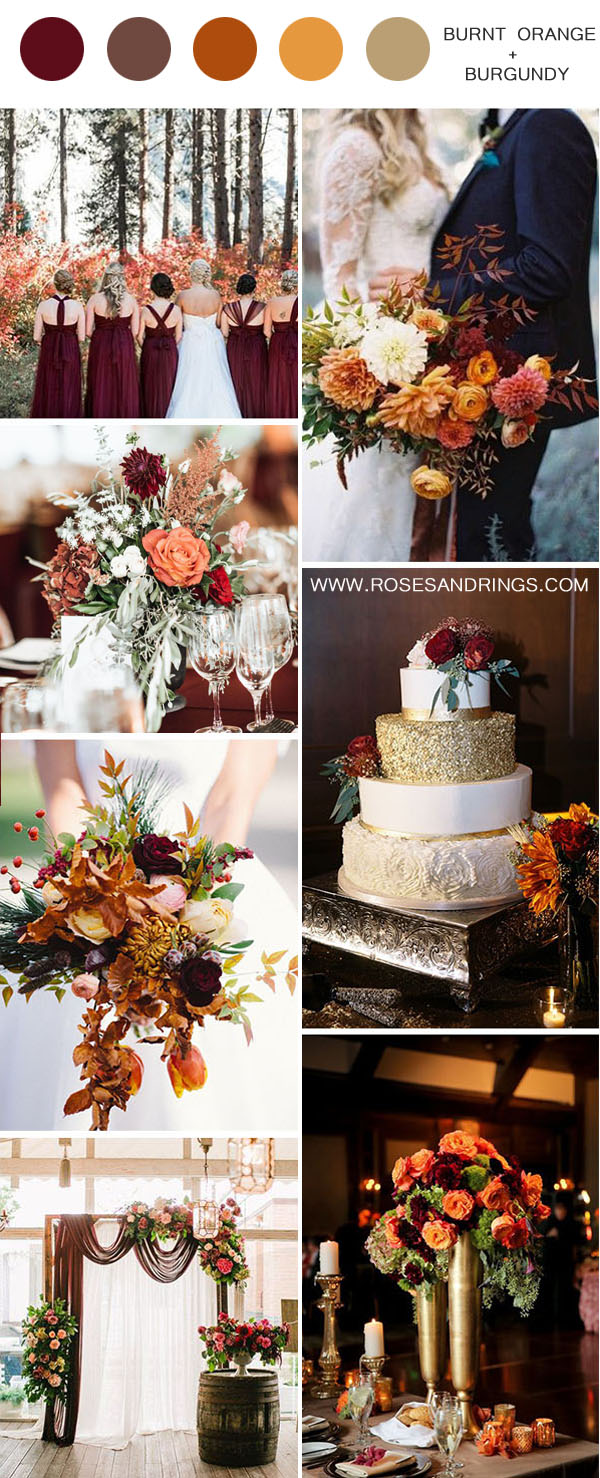 Burgundy and Blush Wedding Color
Burgundy and blush wedding colors are among the most popular neutral colors amongst brides. In contrast with blue, gray, or black, these colors help enhance the bride's pale complexion and create a wedding day atmosphere that isn't too overdone. Whether your wedding has a traditional or modern style, a blush and burgundy color palette allows you to choose from a wide range of flattering colors.