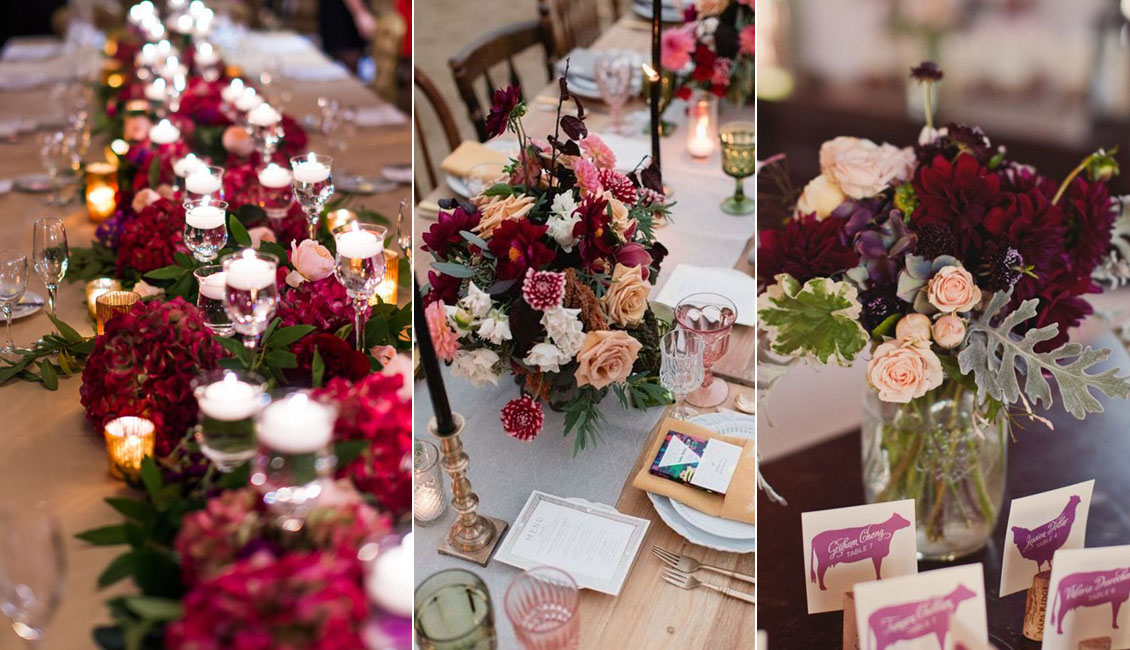 20 Chic Burgundy Wedding Centerpieces 2023
If you're looking for an elegant and sophisticated wedding theme, burgundy is the perfect color. From rich reds to deep purples, these burgundy wedding centerpieces are sure to make a statement.
Burgundy is a popular color for fall and winter weddings, and these centerpieces are chic and elegant. From simple vases filled with burgundy roses to more elaborate displays with greenery, there are many ways to incorporate this color into your wedding decor.
Read on for 20 ideas to get you started.

burgundy and peach
This burgundy and peach wedding centerpiece features beautiful peach garden roses, burgundy peonies, and dahlias, all arranged in a stylish and elegant vase. This arrangement is sure to add a touch of class and sophistication to your wedding décor.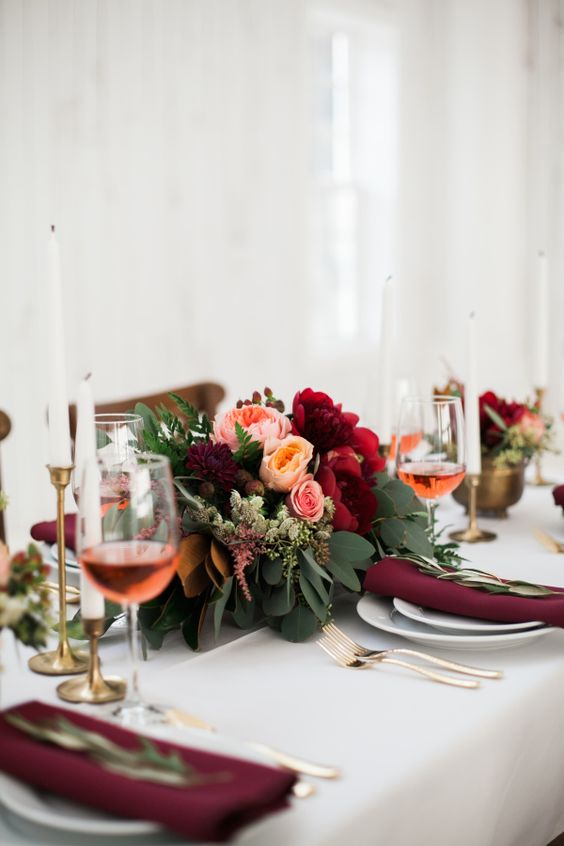 burgundy and pink with wood box
This stunning wedding centerpiece is perfect for a romantic, fairytale-inspired wedding. It features a beautiful mix of pink roses, burgundy roses, and pink hydrangea, accented with greenery, in a wooden box.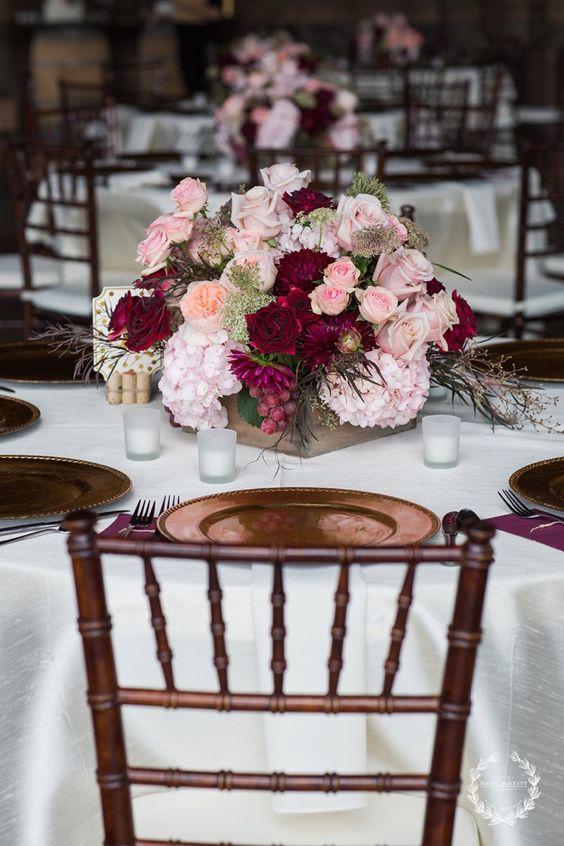 Candles centerpiece with burgundy napkins
Add some romance to your wedding tablescape with this stunning candle centerpiece. Burgundy napkins complete the look, making it perfect for an autumn or winter wedding.
Burgundy flowers & candles table runner
Add a touch of romance to your wedding decor with this burgundy flowers and candles table runner. Perfect for your sweetheart table or as a wedding centerpiece, this table runner features burgundy flowers and floating candles in glass cylinders.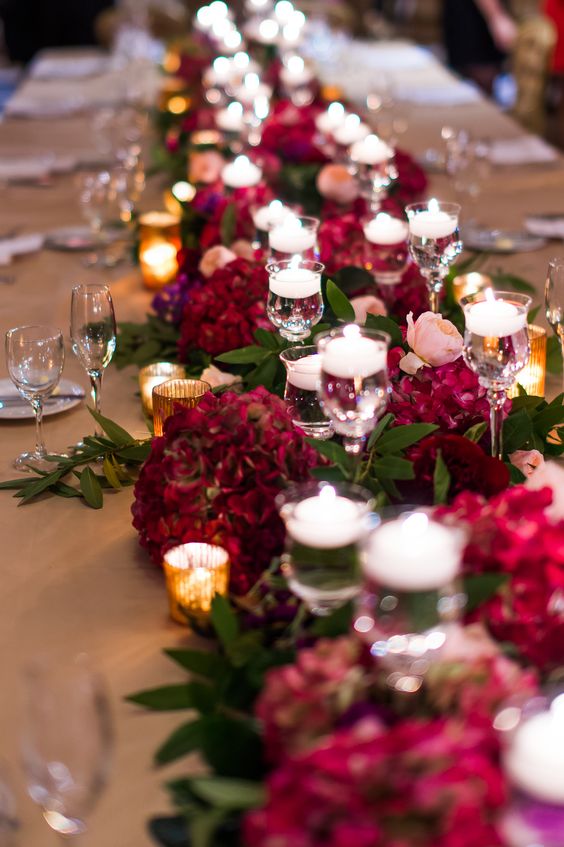 burgundy, pink and dusty orange roses
This beautiful wedding centerpiece features burgundy, pink, and dusty orange roses in a bohemian-inspired arrangement. Perfect for a rustic or boho-chic wedding, this arrangement will add a touch of romance to your big day.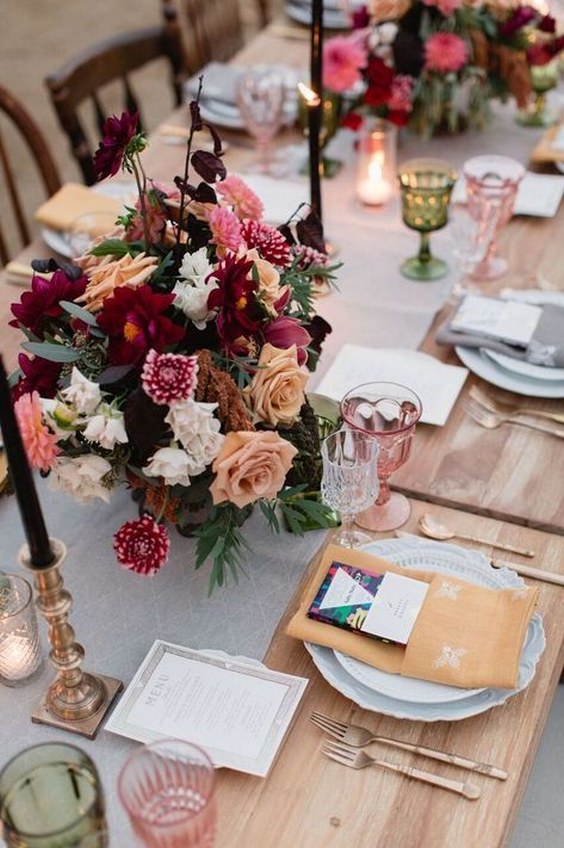 burgundy dahlia & peach dahlia and rose
This centerpiece features two burgundy dahlias, two peach dahlias, and two roses. The flowers are accented with greenery and seeded eucalyptus, and arranged in a clear glass vase.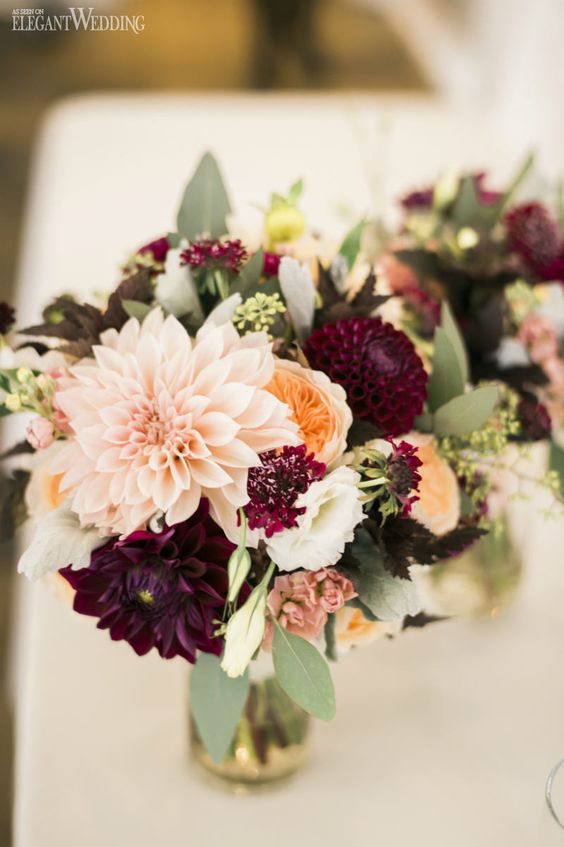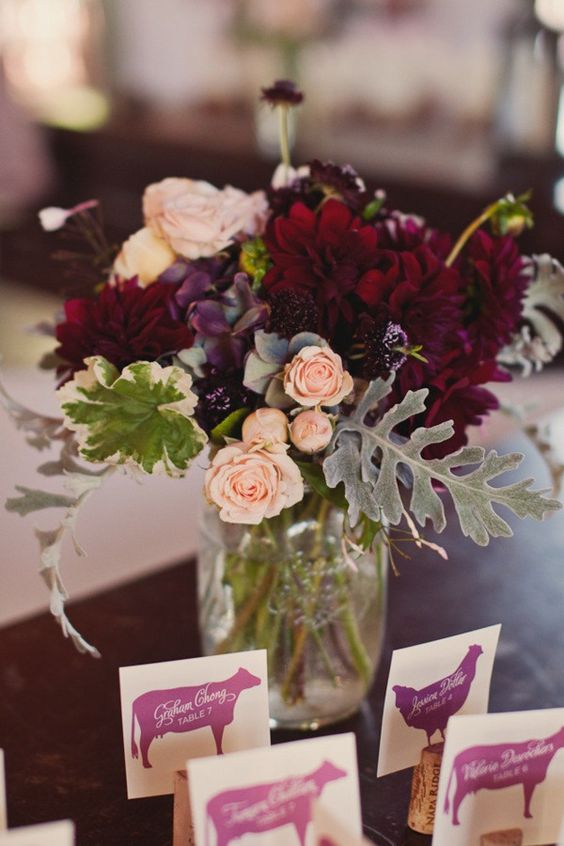 Black lantern and burgundy roses
This beautiful centerpiece is perfect for a black-tie affair or elegant wedding. It features a black lantern accented with burgundy roses, plus a matching burgundy table number and napkin. The roses are a symbol of love and passion, making this centerpiece a romantic and unforgettable way to decorate your event.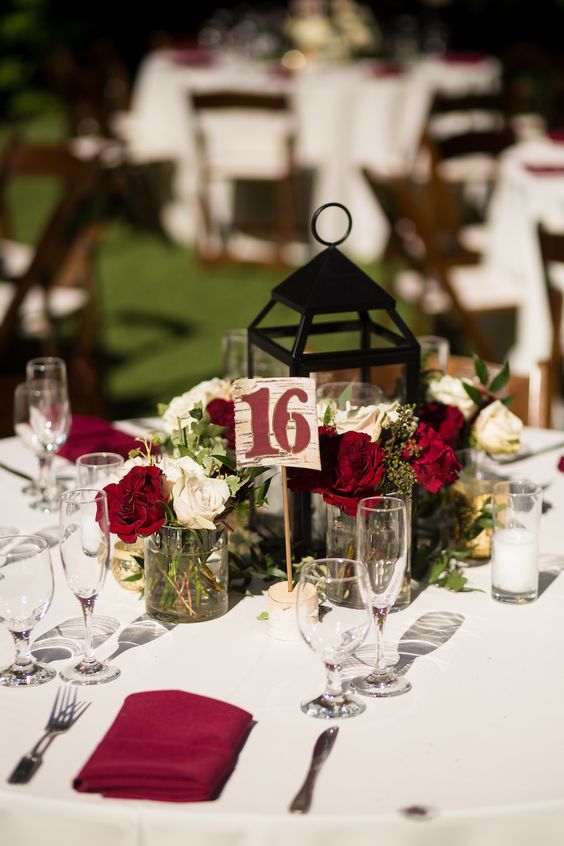 Floating orchid flowers and candle
Add a touch of elegance to your wedding day with these beautiful floating orchid flowers and candles. Perfect for decorating your reception hall or tables, these centerpieces will add a touch of romance and class to your special day.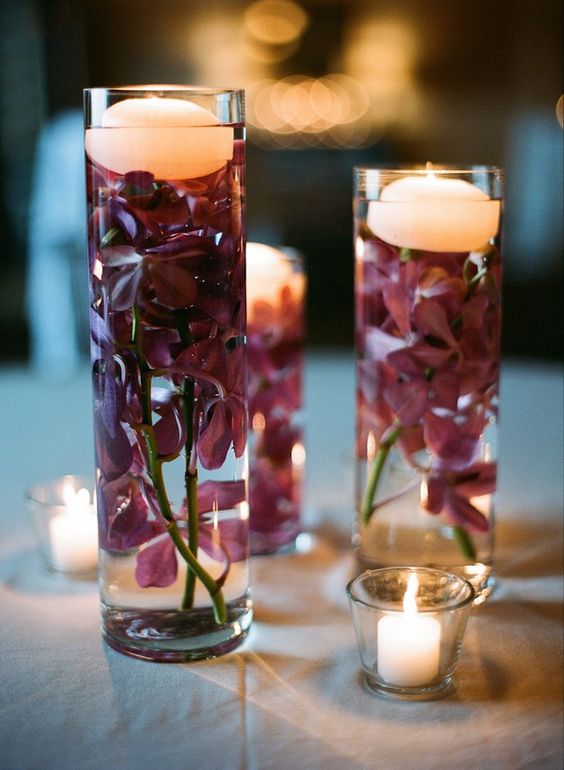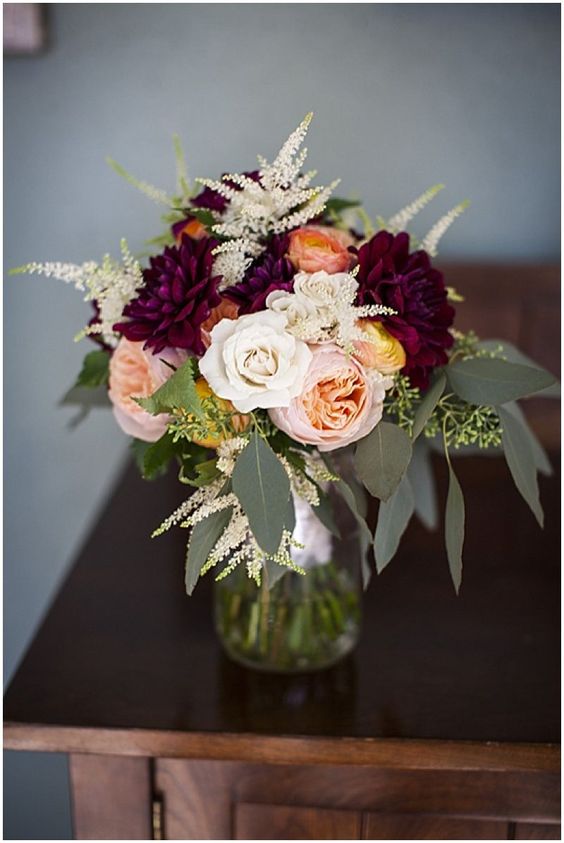 vintage dusty roses and golden cup candle
This romantic candle is perfect for your wedding day. It features a collection of beautiful, dusty roses in shades of pink, burgundy, and goldenrod. The roses are accented with Queen Anne's lace, wildflowers, and green hydrangeas. The golden cup candle holder adds a touch of vintage elegance to the piece.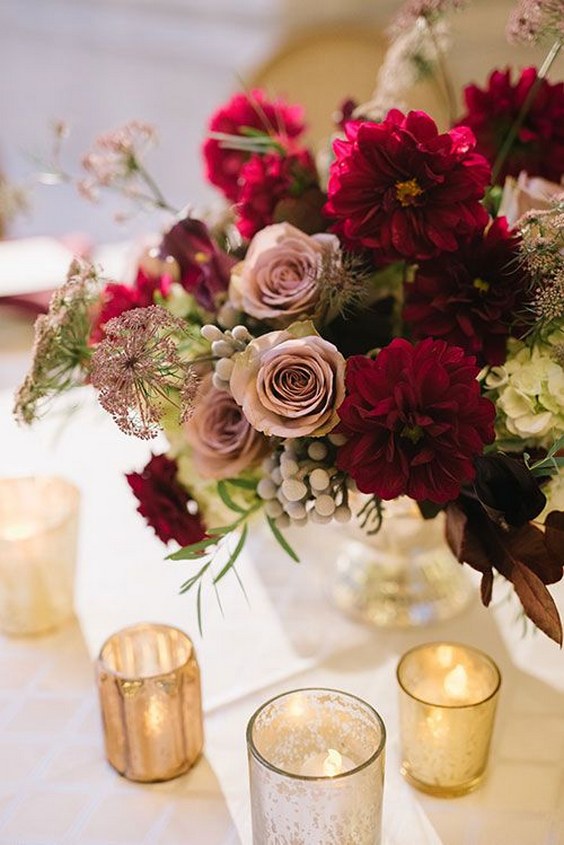 Vintage painted gold and burgundy wine bottle
This is a beautiful, vintage wine bottle that has been painted gold and burgundy. It would make a stunning centerpiece for a wedding or event. The burgundy dahlia and babys breath add a touch of elegance, while the rustic tree stump gives it a bit of a rustic feel. You can mix and match the different elements to create your own unique look.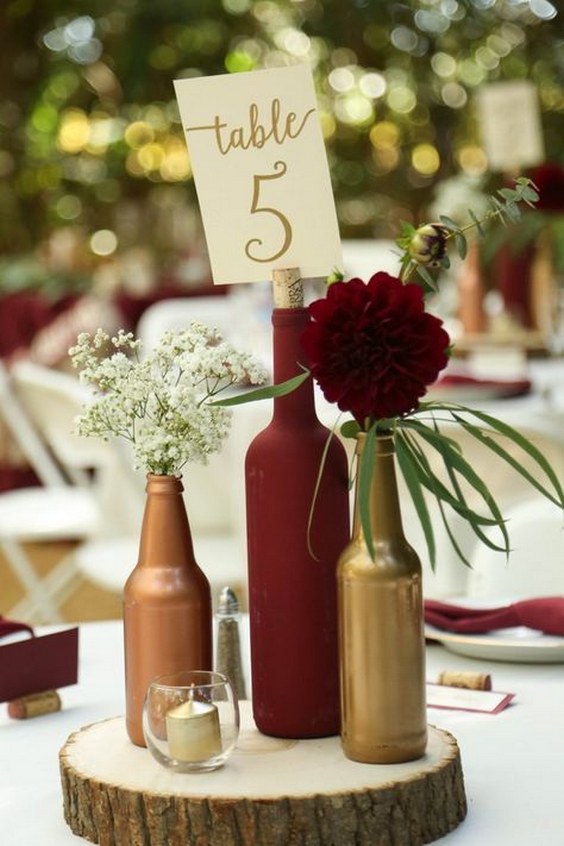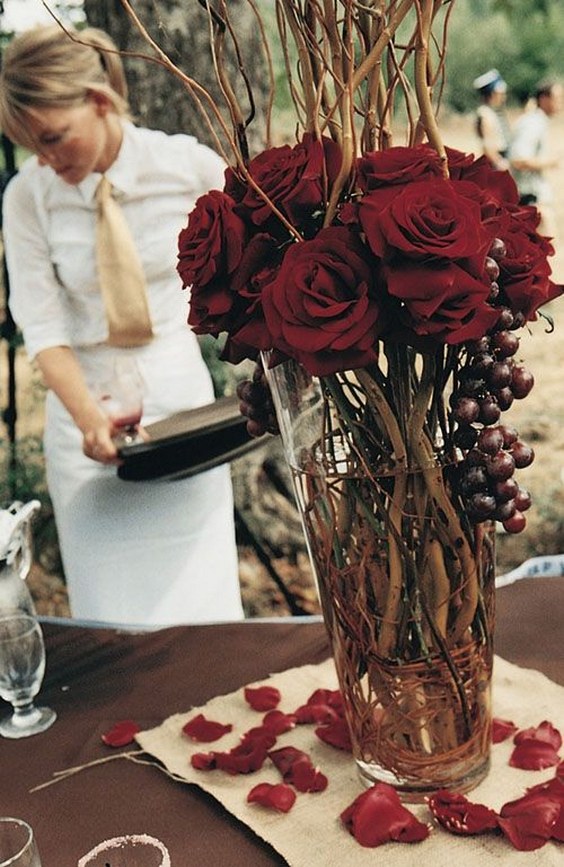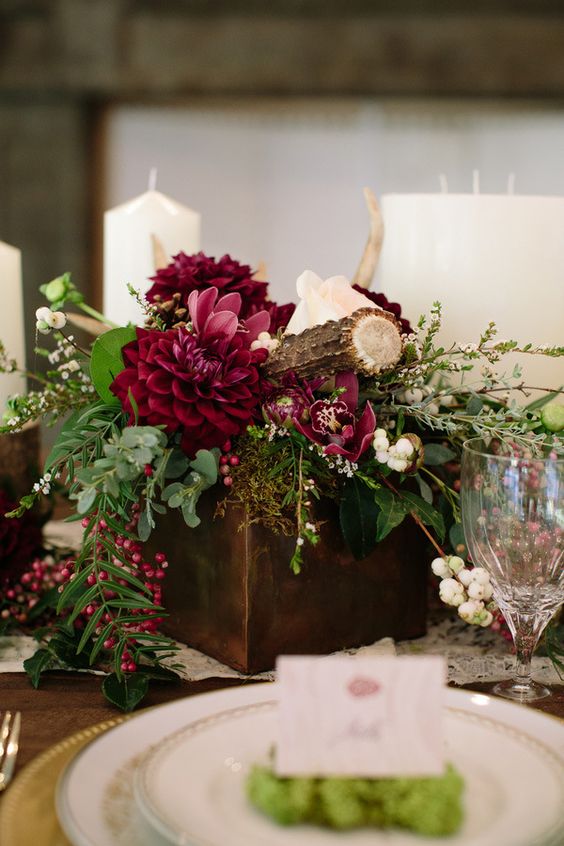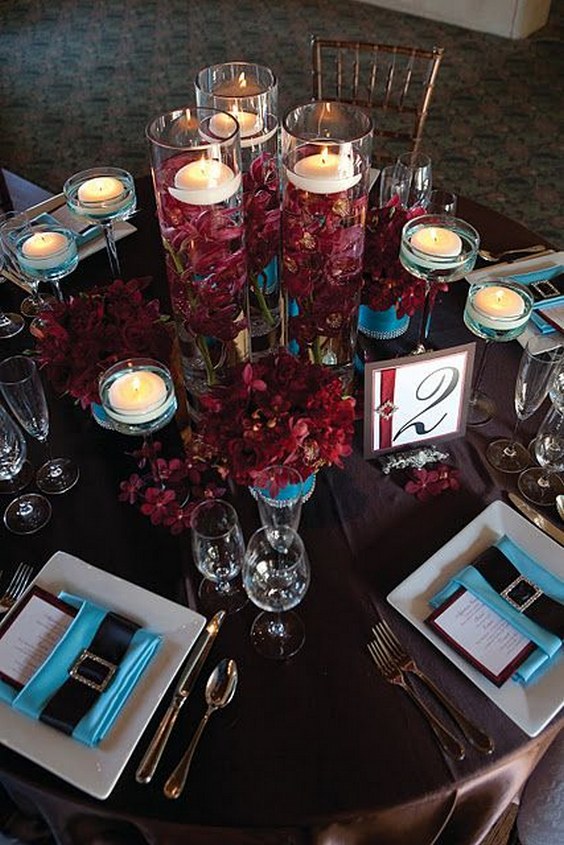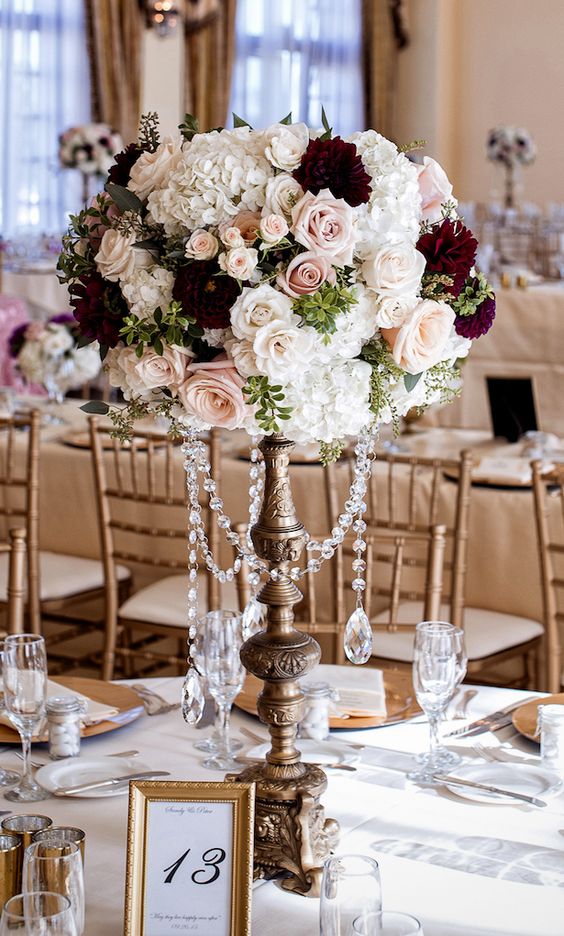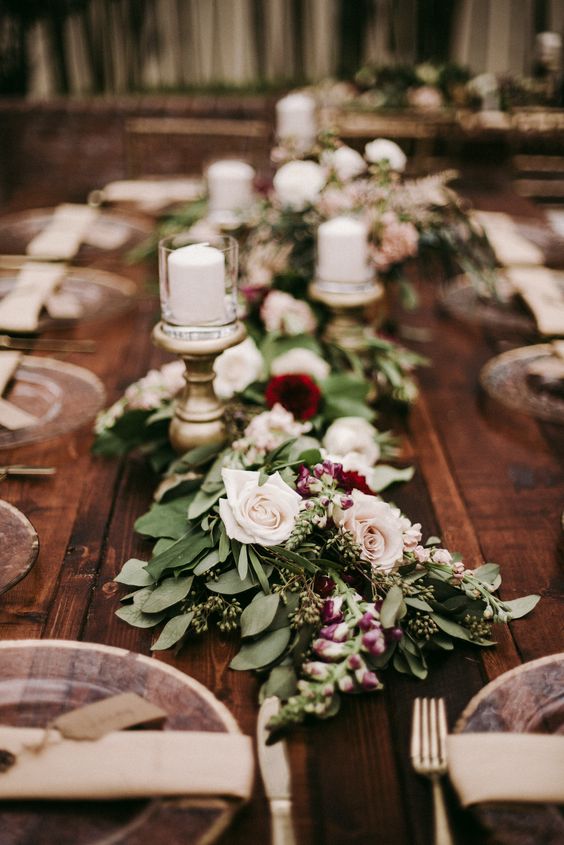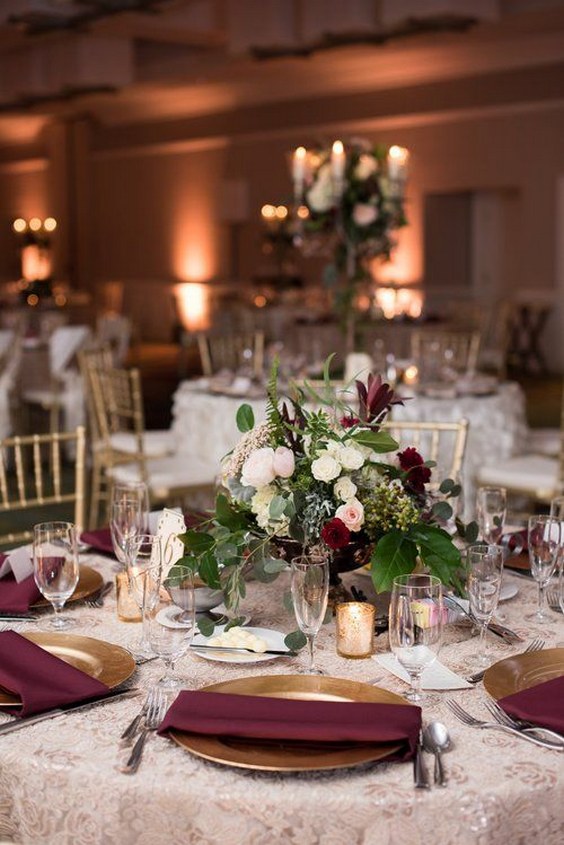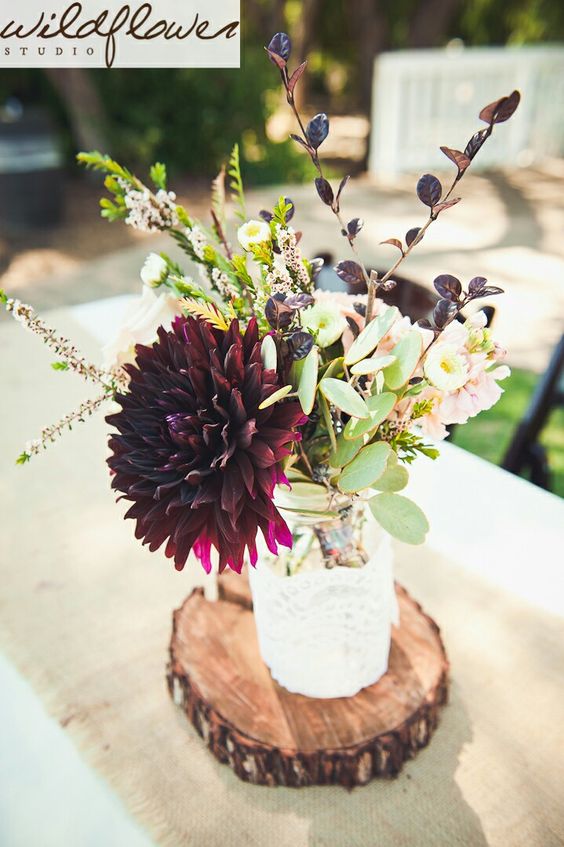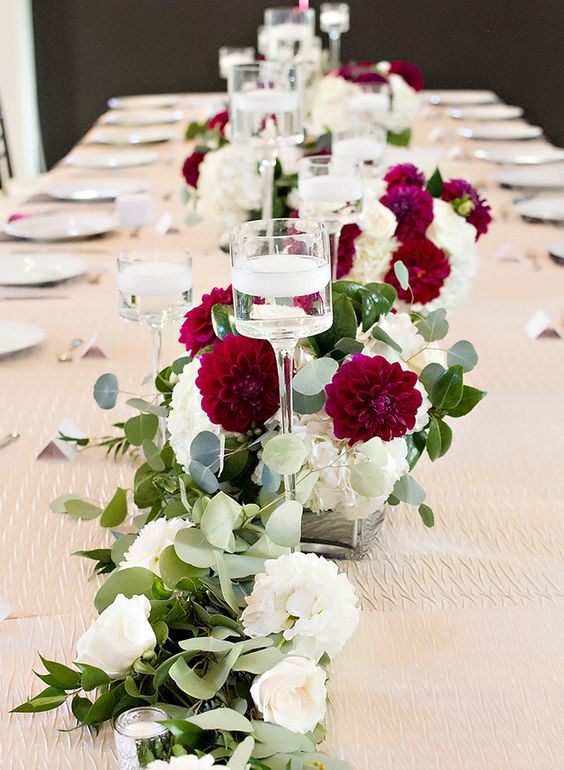 FAQS
What are some popular flowers for burgundy centerpieces?
There are many flowers that pair beautifully with burgundy, including dahlias, roses, peonies, and ranunculus. You could also incorporate deeper-hued foliage like eucalyptus and burgundy leaves to add depth and texture to your arrangements.
How can I incorporate other colors into my burgundy centerpiece?
You could incorporate other colors like blush pink, ivory, or gold to create a softer, more romantic look. Alternatively, you could add in pops of brighter colors like orange or yellow to create a bolder, more modern look. Consider using colored candles or votives in your centerpiece to add subtle hints of color.
What types of containers or vessels work well for burgundy centerpieces?
There are many options for containers or vessels, including rustic wooden boxes, antique brass or gold urns, and clear glass vases. You could also consider using terracotta pots or other natural materials to add a touch of earthiness to your centerpieces.