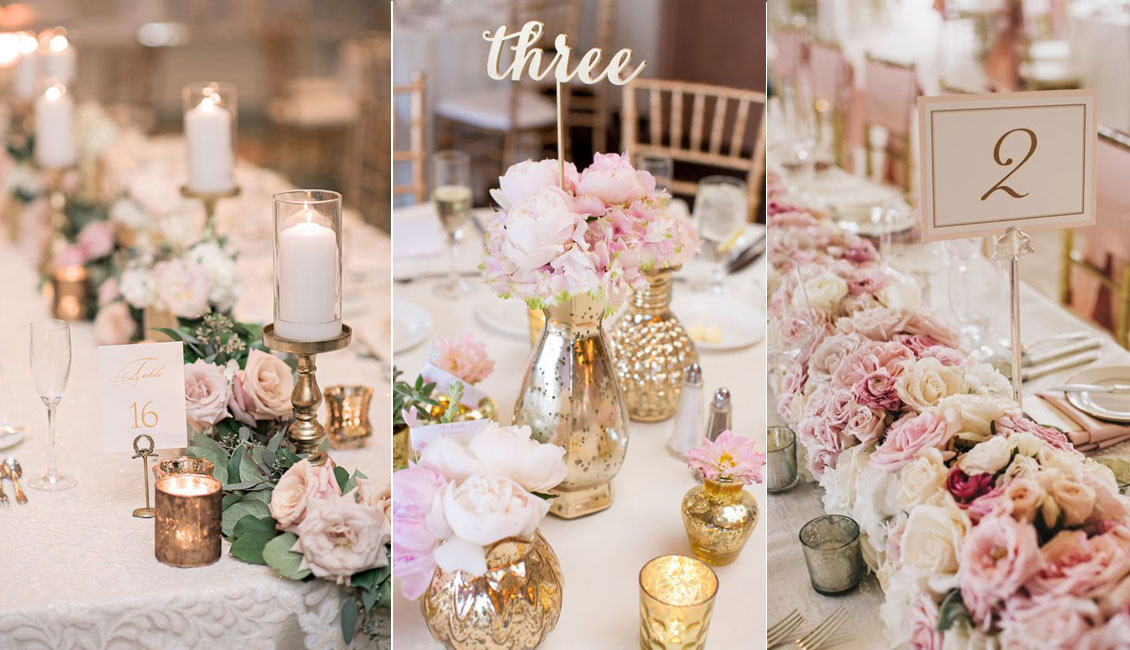 Top 20 Blush Pink Wedding Certerpieces 2023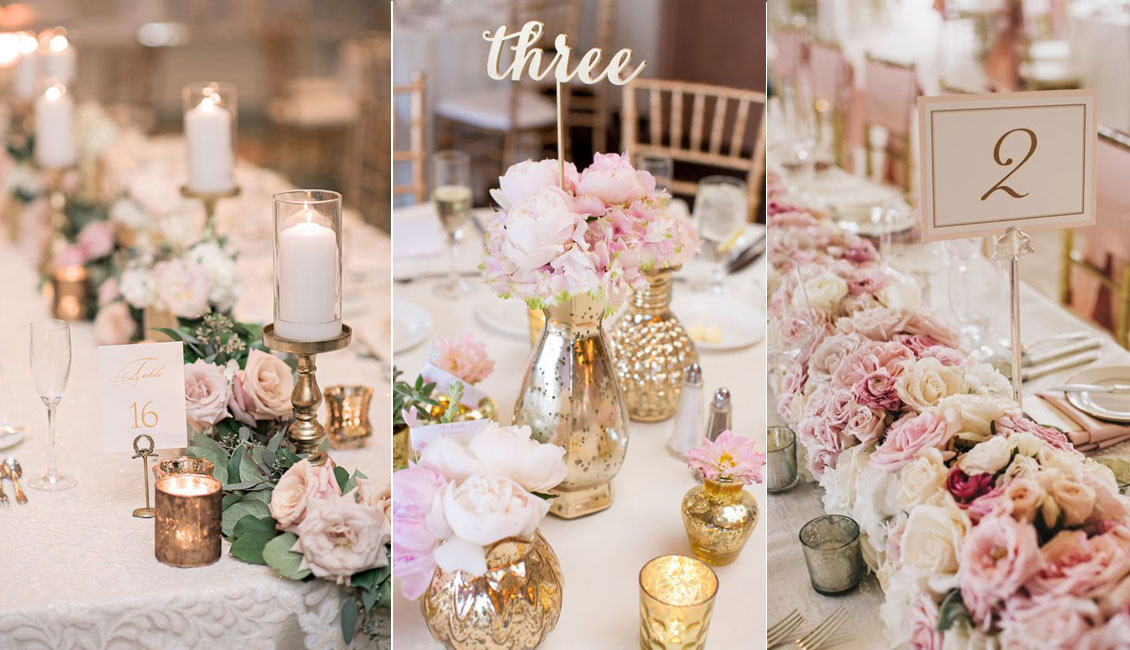 Pink is a timeless and elegant color that has been a popular choice for weddings for many years. The phrase "pretty in pink" is often used to describe the color, and it's easy to see why. Pink shades are feminine, fresh and always in style. Recently, the hue has become even more popular thanks to the trend of millennial pink. This sweet shade is perfect for both classic and contemporary weddings, making it a great choice for wedding centerpieces.
Blush and sugar pinks are especially popular for wedding centerpieces, as they can add a touch of elegance and romance to any wedding decor. These shades are perfect for creating a soft and delicate atmosphere, and they can be used in a variety of ways to create beautiful and unique centerpieces. Whether you're looking for a traditional floral arrangement or something more modern and unique, these blush pink wedding centerpieces are sure to impress. From simple and understated to elaborate and extravagant, we've rounded up 20 blush pink wedding centerpieces that we love. These inspiration will help you create the perfect wedding decor that you and your guests will love.

A tall centerpiece of blush pink peonies and roses in a silver vase.
A low and romantic centerpiece of blush pink garden roses in a rustic wooden box.
A vintage-inspired centerpiece of blush pink sweet peas in a mercury glass vase.
A simple and elegant centerpiece of a single blush pink rose in a tall vase.
A whimsical centerpiece of blush pink carnations and wildflowers in a mason jar.
A rustic centerpiece of blush pink and white blooms in a burlap-wrapped container.
A glamorous centerpiece of blush pink peonies and orchids in a crystal vase.
An industrial-chic centerpiece of blush pink roses in a reclaimed wood container.
A modern centerpiece of a large blush pink protea in a minimal vase.
A lush centerpiece of blush pink hydrangeas and garden roses in a silver or gold container.
Blush pink is a delicate and romantic color choice for a wedding centerpiece. To create a cohesive look, you can use different shades of blush pink, and mix it with other neutral colors such as white, silver or gold. Playing with different textures, heights and materials can add visual interest and depth to your centerpieces. Using a mix of tall and short floral arrangements, and incorporating different blooms and vessels can also add a unique touch and help tie your overall wedding aesthetic together.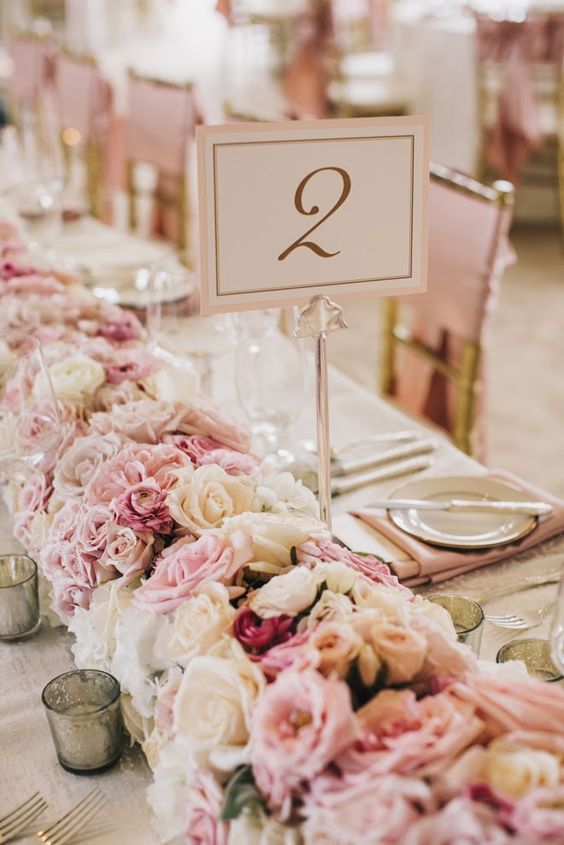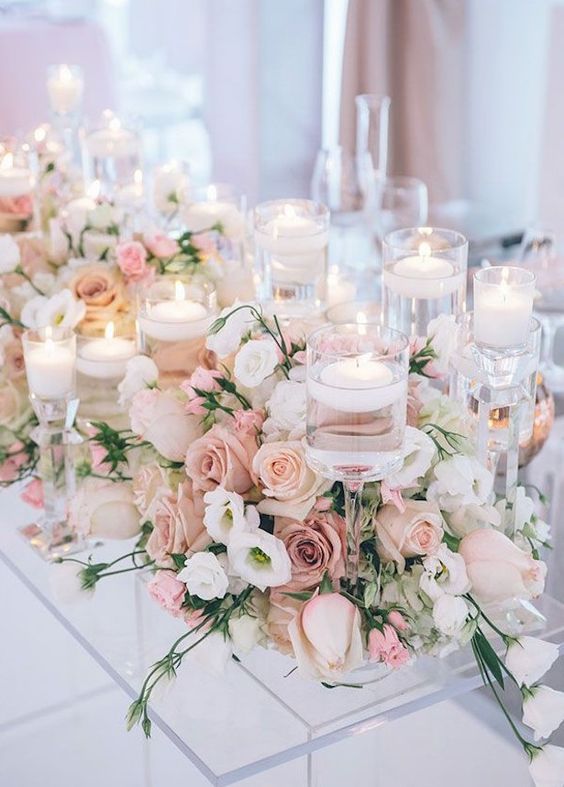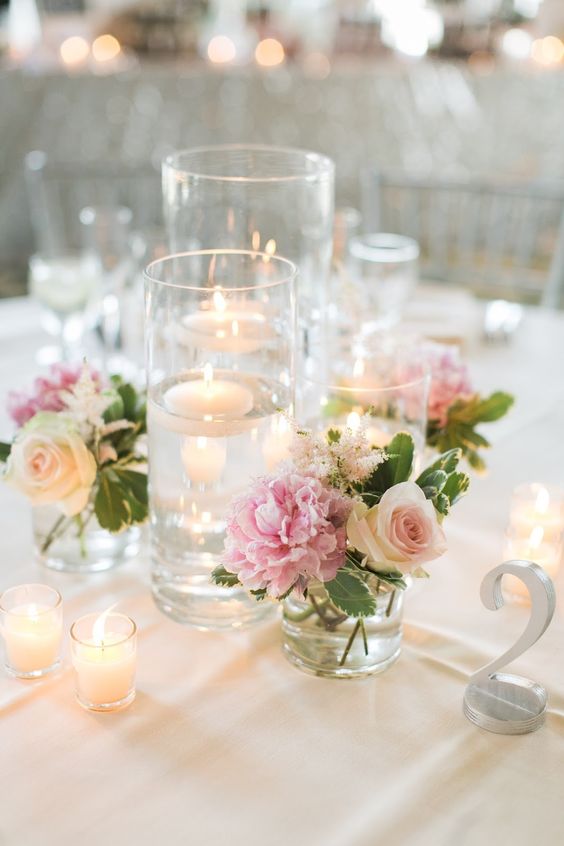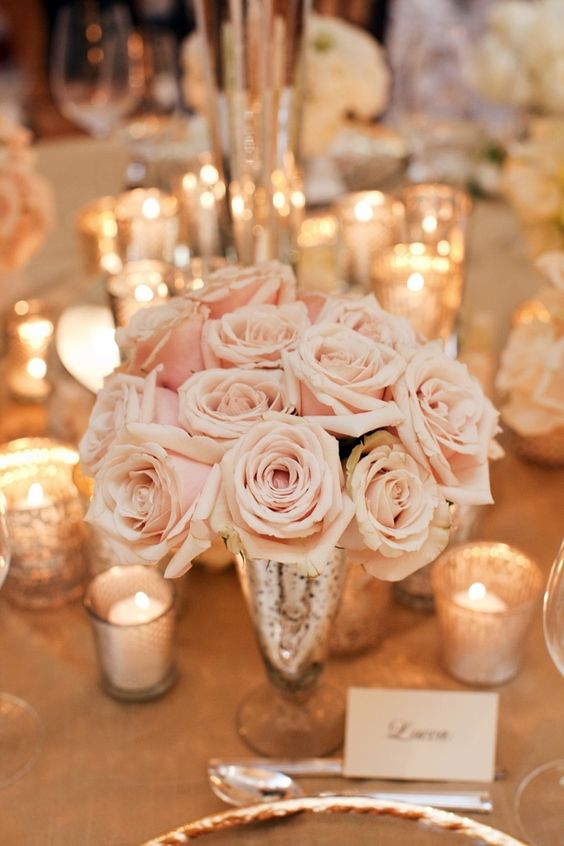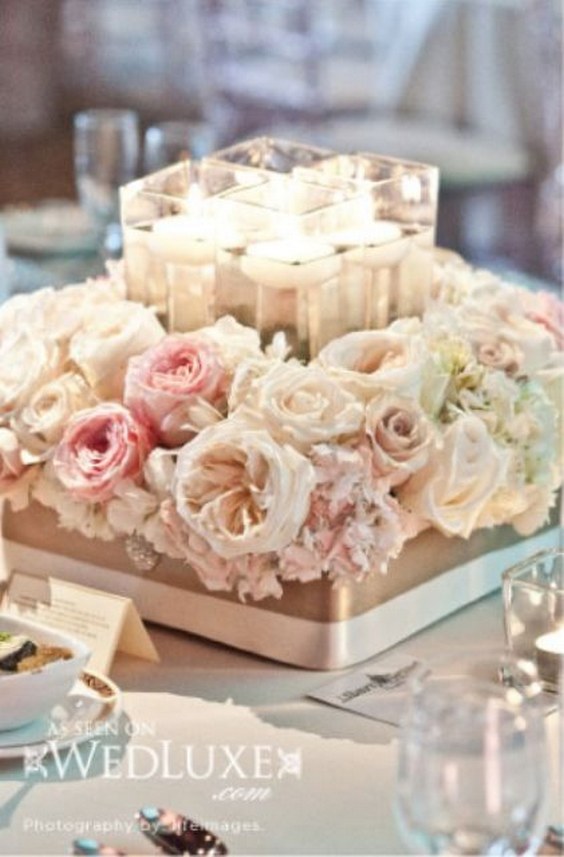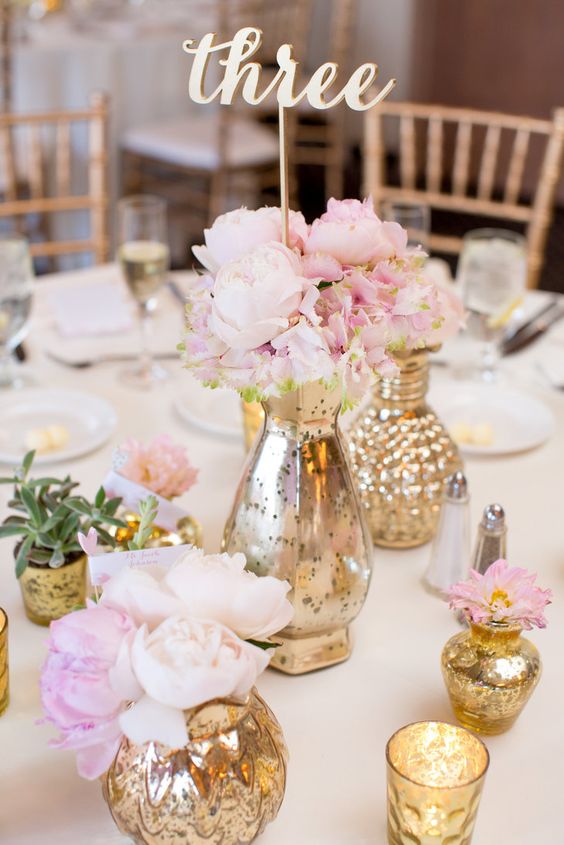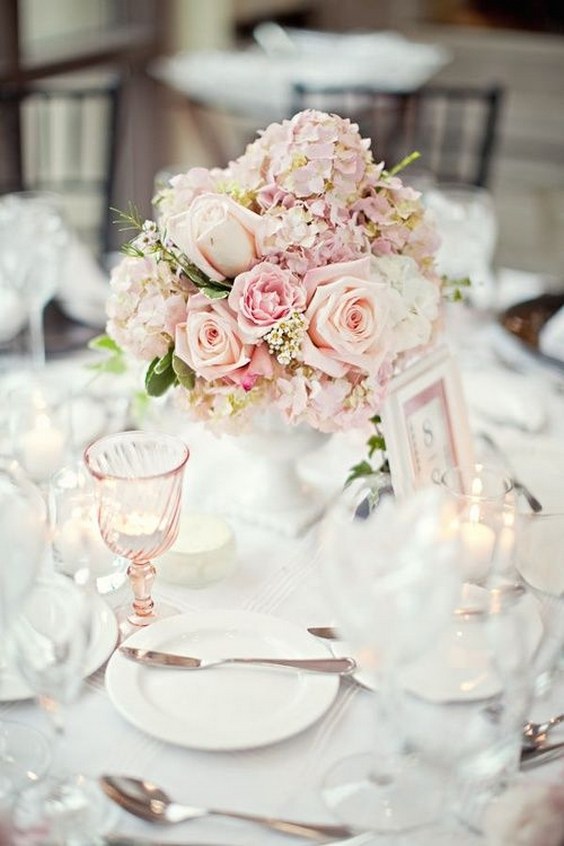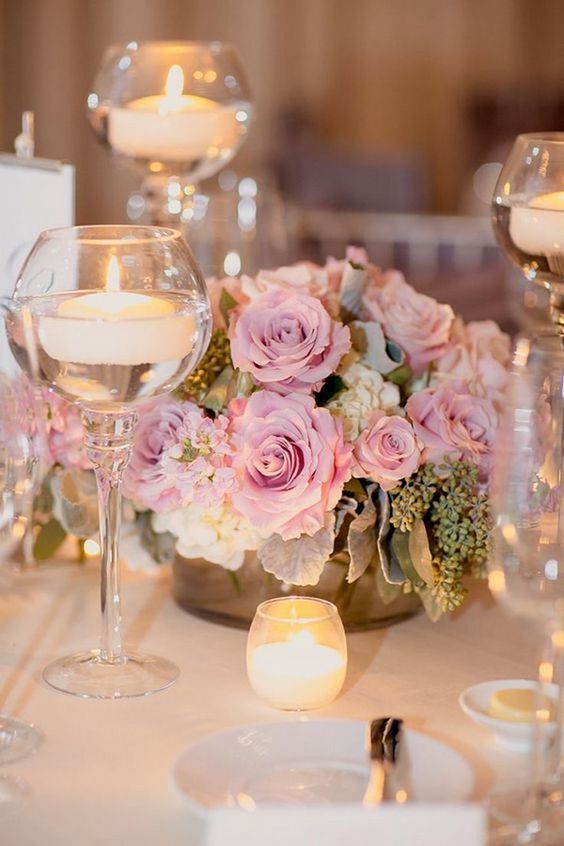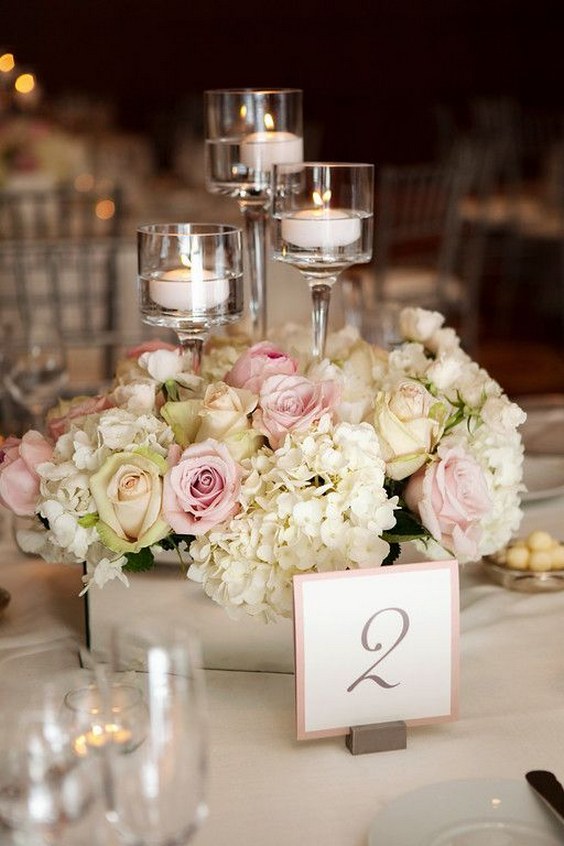 Next 11~20 Blush Pink Wedding Centerpieces